Welcome to our list of 10 Affordable Designer Bags to Cherish Forever!
You don't have to spend thousands of dollars to buy a forever bag. We all know those investment bags that are always in style, but did you know there are many designer bags that are way cheaper and will last your whole life? Here I'll show you timeless budget-friendly bags that you will love forever!
So, without further ado here are 10 Affordable Designer Bags to Cherish Forever:
1. DeMellier Montreal Bag
This bag fit perfectly the quiet luxury trend, not to mention top handle bags will always be a staple! This eternally chic medium sized bag plays up its triangle shape from every angle, creating an interesting structured look topped by a tubular rigid top handle. You can wear it over the shoulder, cross-body or in hand for a strikingly elegant take on the perfect everyday bag. Available in maxi, medium and mini sizes this top handle will elevate any outfit and will take you through any occasion.
Top handles are among the most elegant bag styles, this classic design will always be chic!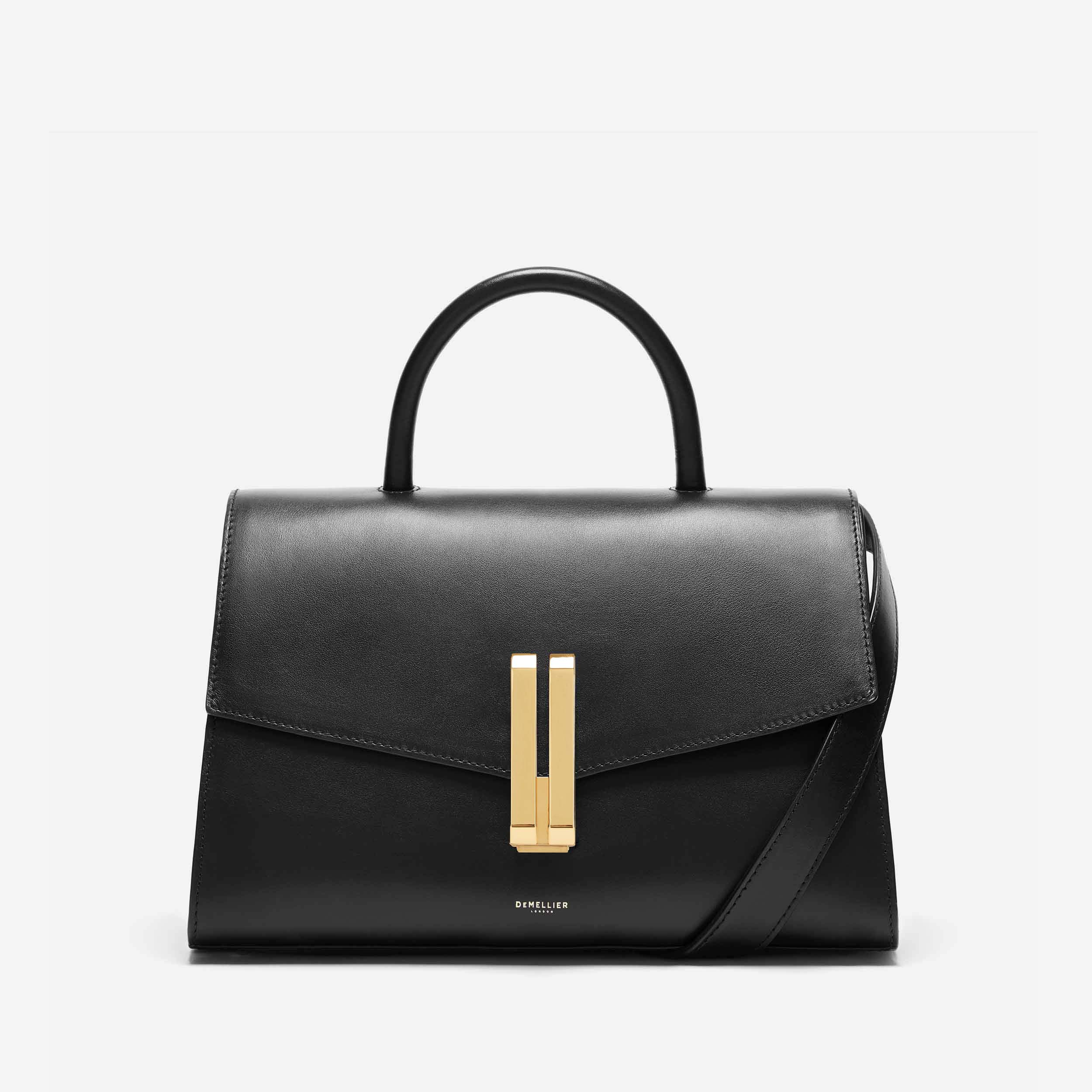 2. Aspinal London Tote
This is one of most elegant and timeless tote bags you'll ever find! Simple and understated, the signature London Tote is a versatile everyday companion. Handcrafted from the finest full-grain leather in a choice of supple pebble or soft croc finishes, its semi-structured shape is instantly recognizable with the two stitched 'A' panels to the sides, accented by the signature Bee & 'A' charms and subtle branding on the front. Designed to last a lifetime, this must-have piece can be carried by the soft top handles or worn over one shoulder. 
The London tote comes in a few different colors and sizes, all perfect for everyday wear!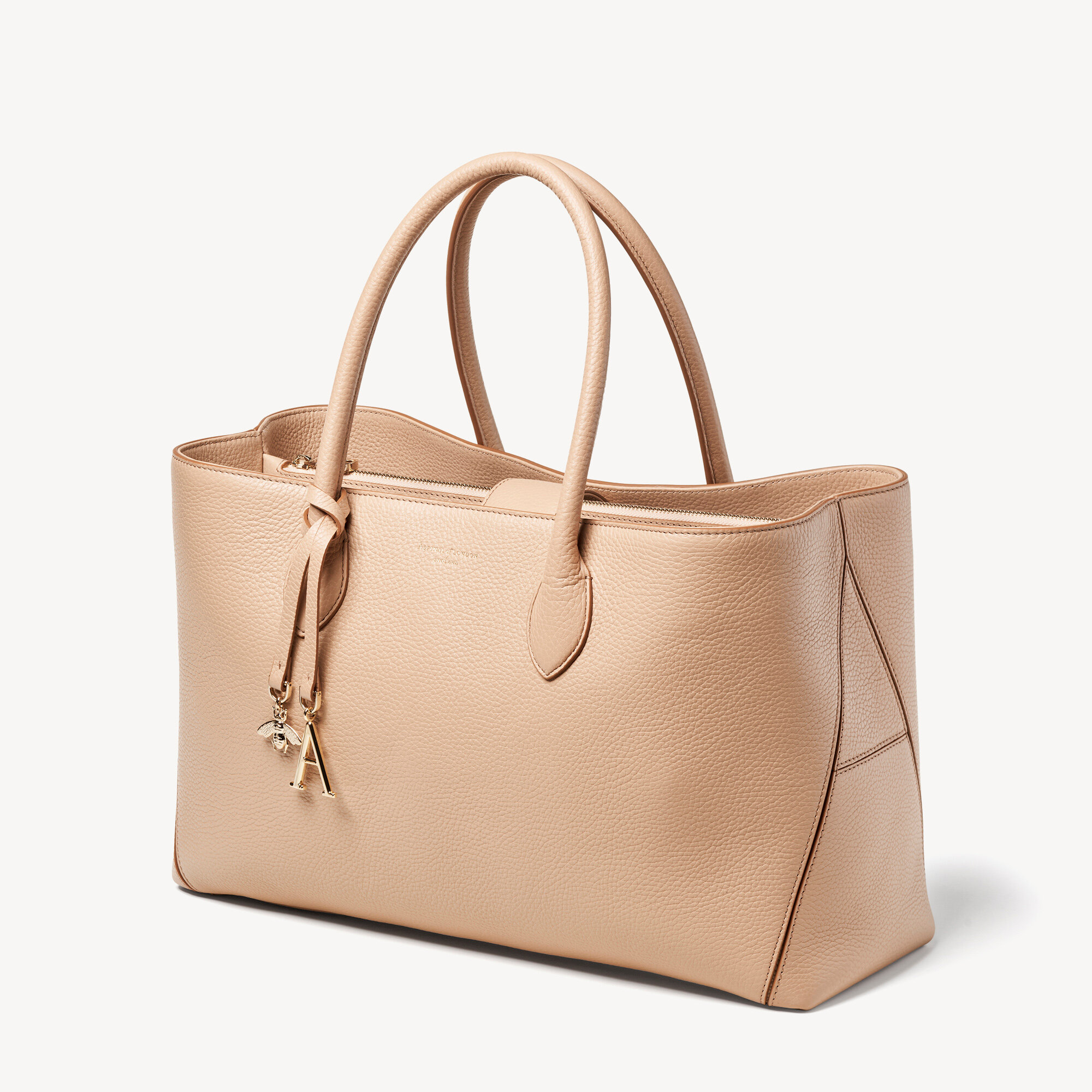 3. Hunting Season Top Handle Bag
If you are looking for a classic fuss-free top handle that will not break the bank, this is the one! Hunting Season's modern interpretation of a classic lady bag, The Top Handle is an exercise in restraint. Free of all unnecessary hardware, this style focuses on the shape and execution of this classic silhouette. The size and overall proportions are feminine, elegant, and refined. Every Hunting Season collection includes a selection of woven accessories crafted by female artisans in Colombia, furthering the brand's mission to promote heritage craft to a luxury level while supporting the livelihoods of fellow creative women.
A top handle bag might be the most refined bag option for everyday wear!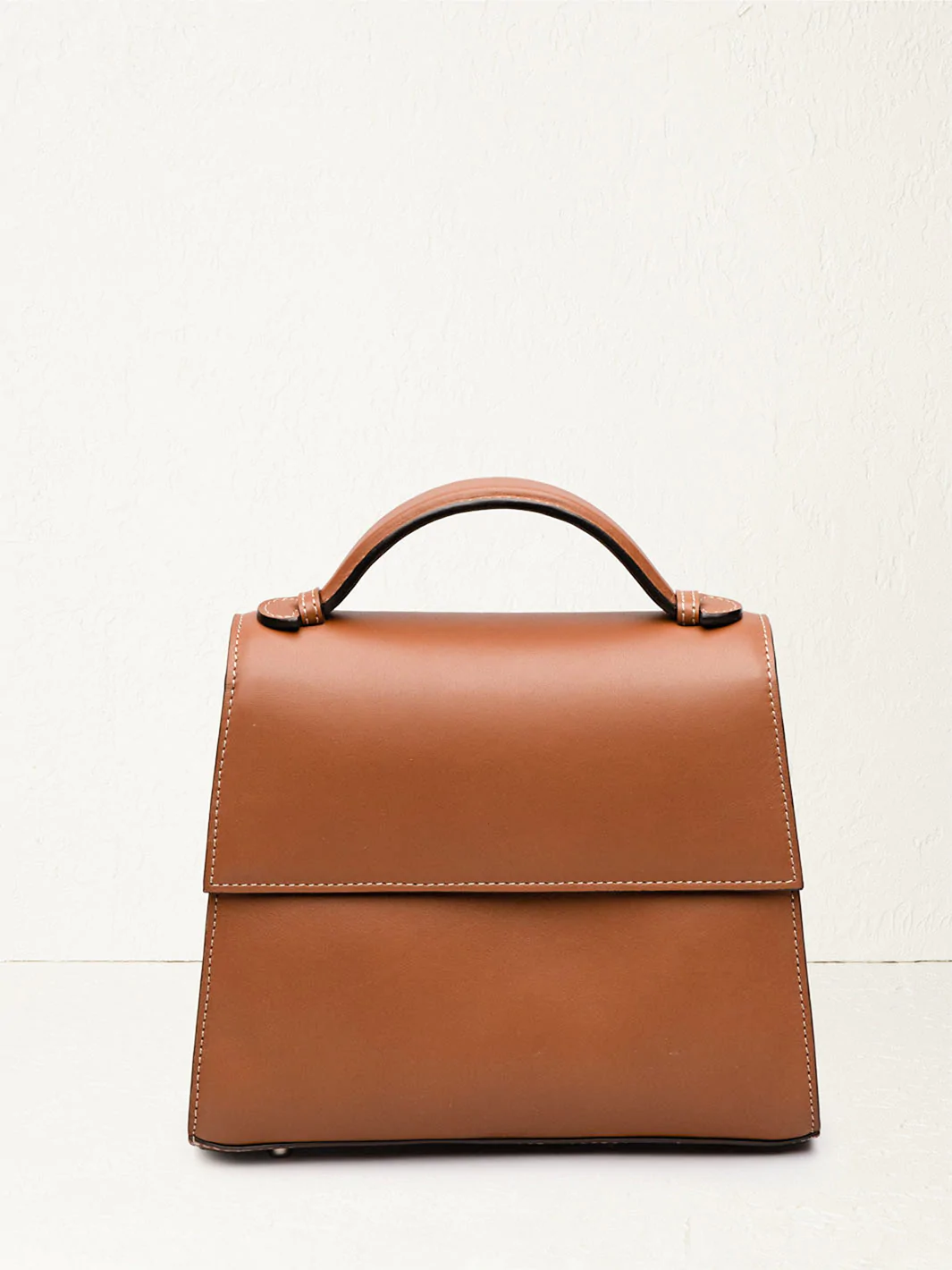 4. Ralph Lauren Polo ID Bag
Part of the Polo ID collection the handbag is inspired by a sense of adventure, romance, and optimism. This Italian leather mini shoulder bag evokes a vivacious elegance and subtle equestrian sensibility with its dual-compartment saddle silhouette that can transform from a shoulder bag into a croissant-shaped wristlet. It's finished with a brass plaque showcasing the silhouette of the signature Pony cut out on gold-tone brass hardware reminiscent of vintage ID bracelets. A new bag of the brand that is becoming super popular this bag will go with any outfit to any occasion!
You can choose between the mini or the hobo iteration, both are amazing quiet luxury pieces.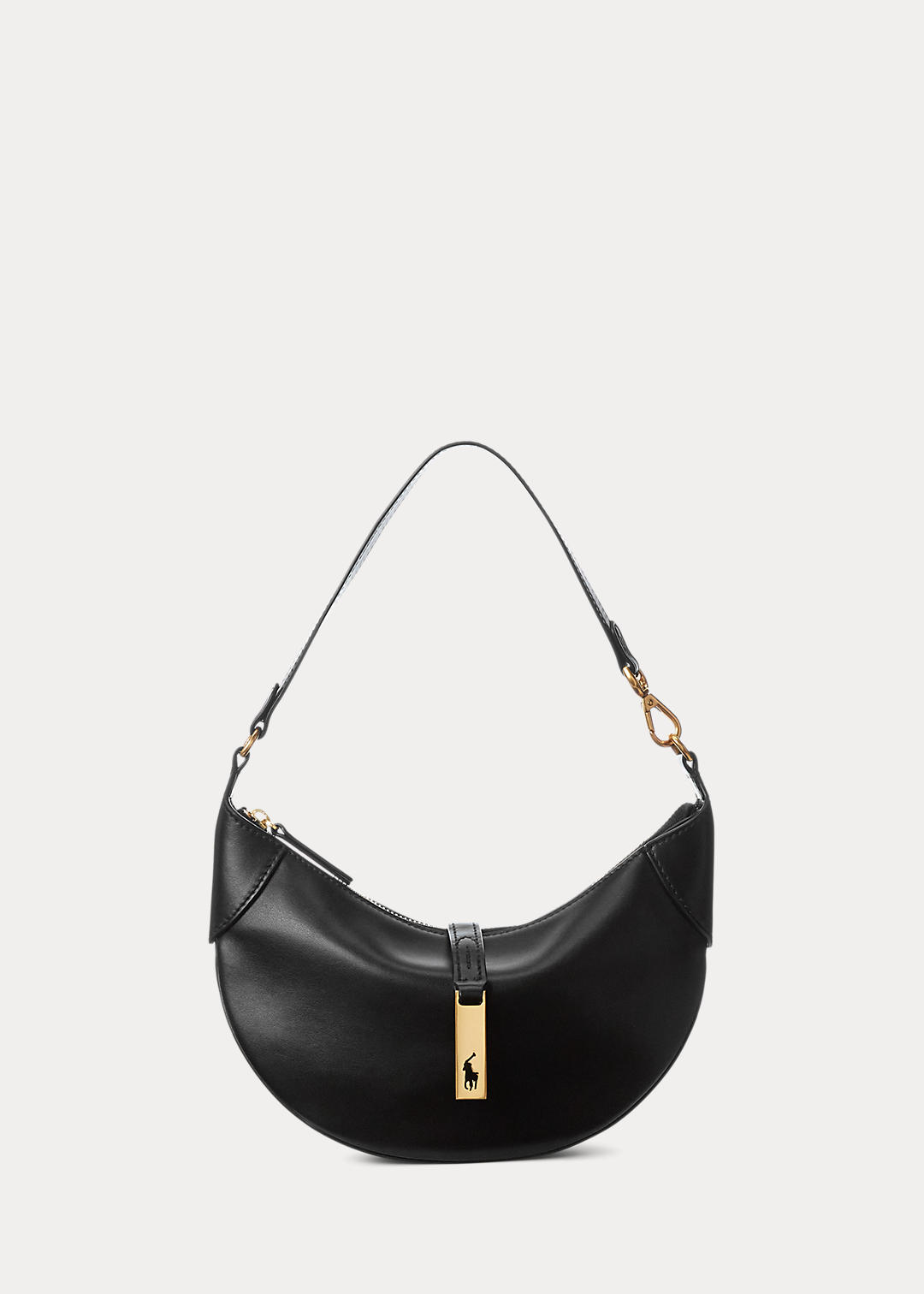 5. DeMellier New York Tote
This eternally chic British brand that is a favorite of the royal family is well know for its classic designs, and this tote is the epitome of quiet luxury! The tote is inspired by the amazing New York City, its energy, architecture and people. Its modern yet timeless silhouette, and subtle luxury finish such as the soft grained leather and the gold belted detail makes it the perfect day bag. The double tubular top handles easily swing over the shoulder or can be looped over the crook of the arm. The base is constructed with triangular folds on each side and enhanced with metal feet. The roomy cotton lined interior features a zip pocket and slip pocket and can easily hold all everyday essentials plus A4 files or a laptop. 
This is an amazing everyday bag, you can take it from work to a casual lunch and even to the airport! You will not regret buying this tote!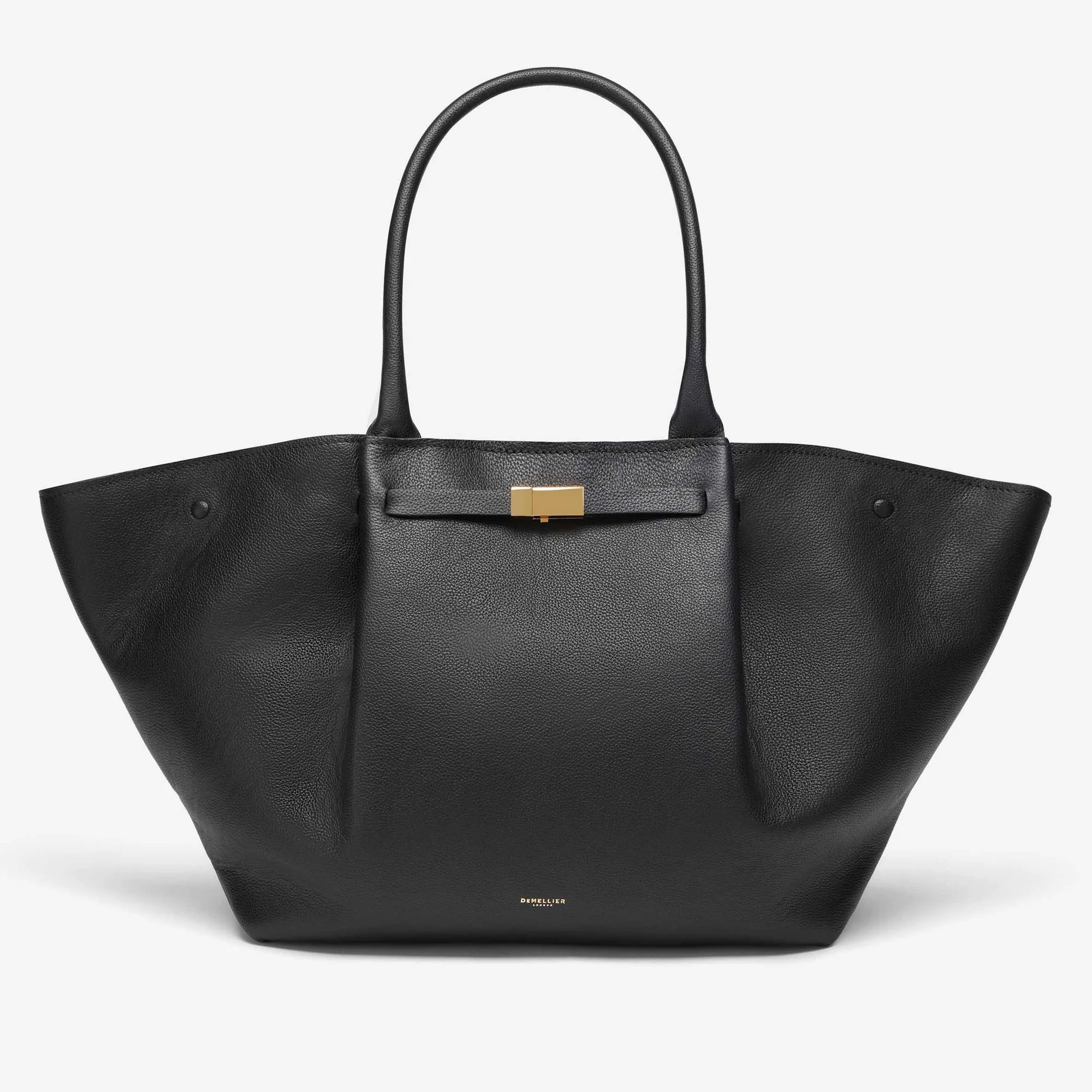 6. Tory Burch Lee Radziwill Bag
Inspired by and named after the late style icon Lee Radziwill, this mini satchel done in supple leather made its debut in Tory's spring/summer 2019 runway show. Outfitted with a top handle and optional crossbody strap, it holds only the essentials, making it perfect for a day bag. It is beautifully crafted in leather and suede, with signature lock-and-key hardware. The Lee Radziwill mini Bag is a symbol of contemporary elegance boasting the same gold hardware closure and square structure as the Hermès Kelly bag, not to mention the top handle and crossbody strap!
In my opinion this is an affordable bag that looks expensive, I love it's timeless and elegant style!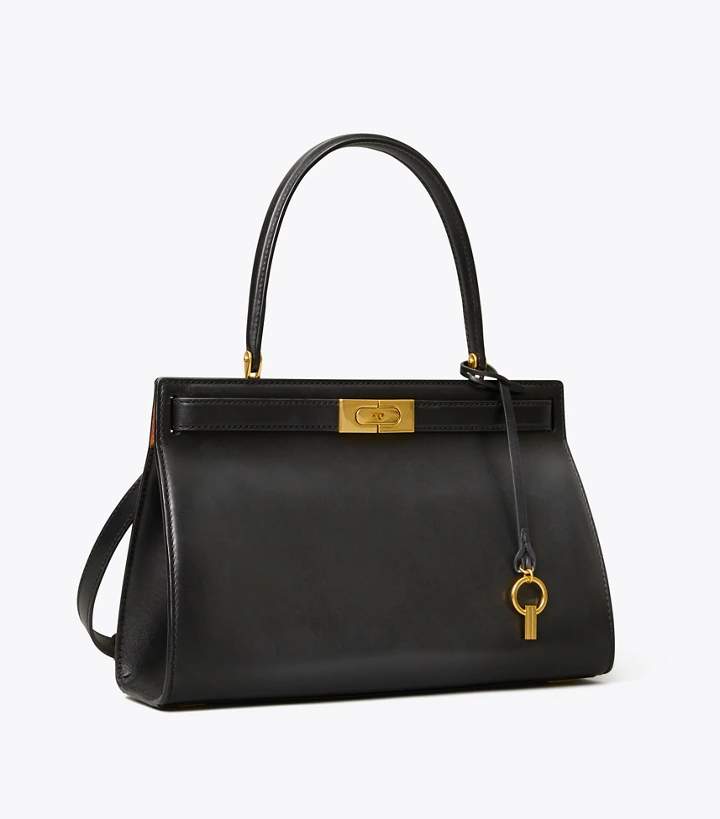 7. Polène Numéro Neuf
Polène is a Parisian leather goods brand founded in 2016 by two brothers and a sister. The brand's collections embody confident and classical designs combined with fluid and graceful curves. The "Numéro Neuf", organic in style, is the perfect combination of practicality and elegance. Designed in a drape form, the full-grain calfskin gives this unique bag additional texture and softness. Handcrafted by artisans in Spain, the attention to detail and the quality of the craftsmanship sets this bag apart from the rest. This is an amazing alternative to the classic tote bag! I love its unique and contemporary style that will always be chic.
You'll have trouble finding best quality and style for a lower price point. Polène bags are some of the best in the market and not many people know about them!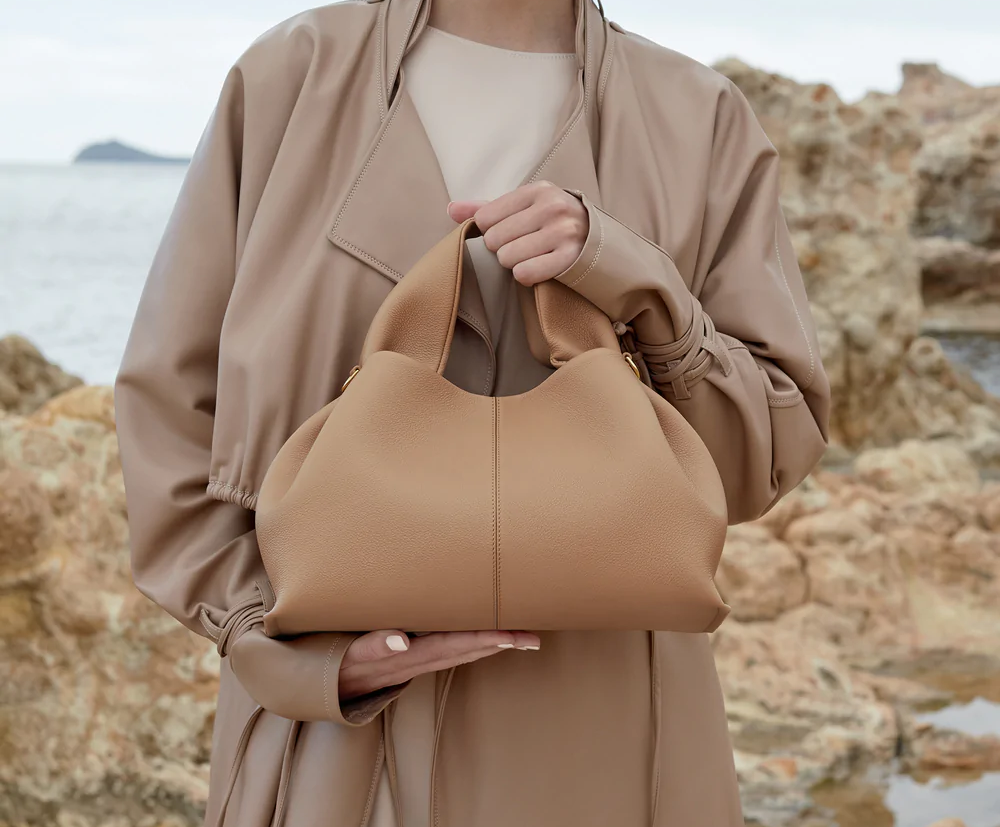 8. Maje Clover Bag
Maje is the ultimate brand when it comes to cool Parisian style, and their bags are as stylish as there are elegant. The Clover takes its name from the double M clasp in the shape of a four-leaf clover. It is a rectangular smooth leather bag with a flap and a gold-tone metal clover clasp. It has an inside patch pocket, a black cotton lining and an adjustable leather shoulder strap. 
This is an amazing quiet luxury piece, it is a favorite of Sofia Richie!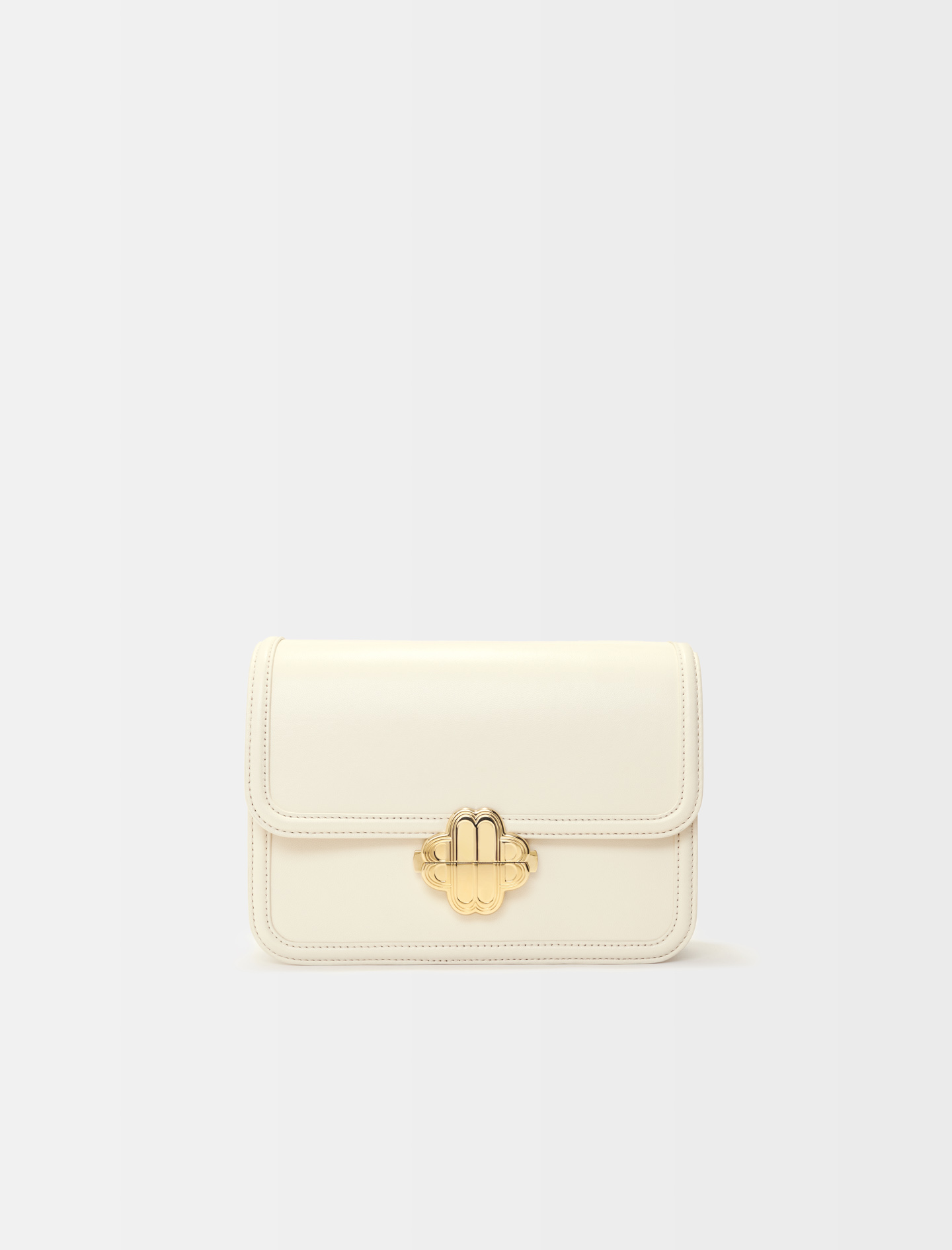 9. Wandler Hannah Bag
Dutch label Wandler is a real influencer favorite, creating some of the most covetable bags and shoes around, some of which are surprisingly affordable. Wandler's sleek and structured 'Hannah' bag has been skillfully made in Italy from supple leather. It's detailed minimally with the brand's moniker in gold lettering and has a dainty knot along the slim shoulder strap. The suede interior is sized to fit your essentials.
This minimalist and chic bag can be great for everyday wear, it would be a staple in your wardrobe!
10. Strathberry Tote Bag
A modern classic, the Strathberry Tote is a timeless style you will cherish for years to come. It is defined by an understated silhouette and the signature Strathberry bar closure, which elegantly folds over the top handle to keep the bag securely closed. Wear it by hand, by the top handle, or attach the shoulder strap and carry it crossbody for hands-free ease.
A favorite of Megan Markle this bag is perfect for everyday wear and comes in multiple sizes and colors you can choose from.