Welcome to our list of 10 Designer Bags I'm Loving Right Now!
I talk a lot about designer bags on this channel, so of course I have my favorites! Here I'll show you 10 bags from the recent launches I'm really loving at the moment. From luxury to mid-range bags I'm sure you'll find one you love too!
So, without further ado here are 10 Designer Bags I'm Loving Right Now:
1. Ferragamo Wanda Bag
A new icon of the house the Wanda was just launched and is one of my favorites! A new top-handle bag it features an avant-garde construction that will always be chic. Crafted from brushed calfskin, it features a lined interior with two flat pockets to hold your essentials. You can carry it as a handbag or shoulder bag with the detachable strap. Of course the signature Gancini buckle is present on the sides of the bag, for an iconic and elegant accent.
This bag promises to be a big staple of the house, it is one of the most elegant bags in the market!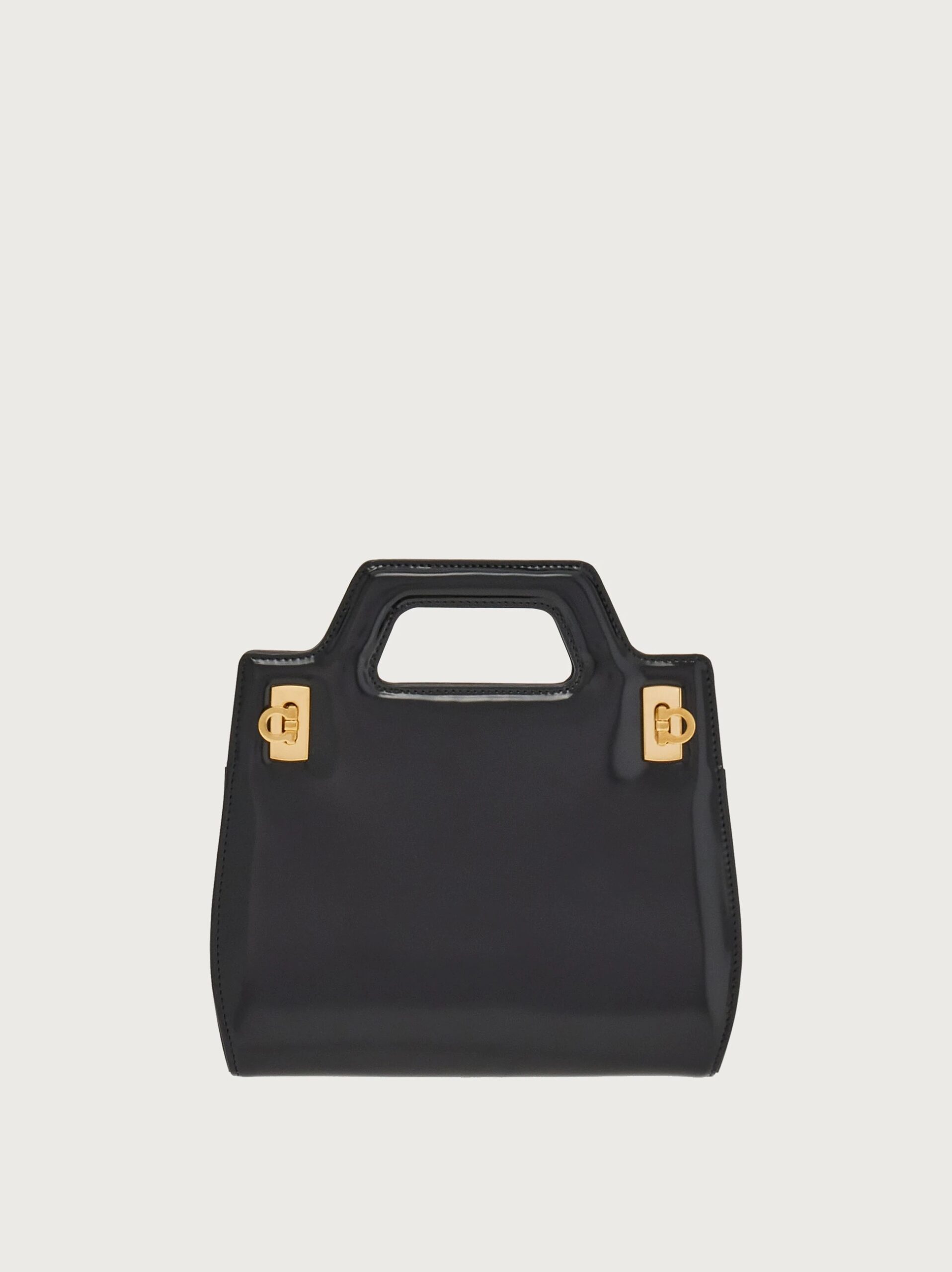 2. Dior Lady 95.22 Bag
One of the most classic and iconic bags in recent fashion history, the Lady Dior is now reinvented. Revealed at the Dior autumn-winter 2022-2023 ready-to-wear show, the Lady 95.22 bag revisits the House's unique heritage with modernity. An ode to the link between past and present, it reinvents the lines of the Lady Dior and echoes the year 1995, the date of the icon's creation, and 2022, the year of this original reinterpretation. Its ultra-contemporary, subtly curved silhouette makes it a fashion statement, a promise of a bold and sophisticated look. The two handles, delicately refined with leather and metal, are punctuated with "Dior" charms, evoking the lucky-charms of Monsieur Dior. Combining artisanship and cutting-edge innovation, this bag is adorned with a macrocannage motif, specially conceived using a high-frequency technique. 
This bag promises to be a new staple of the house, is a classic shape with a modern spirit, I am really in love with this one.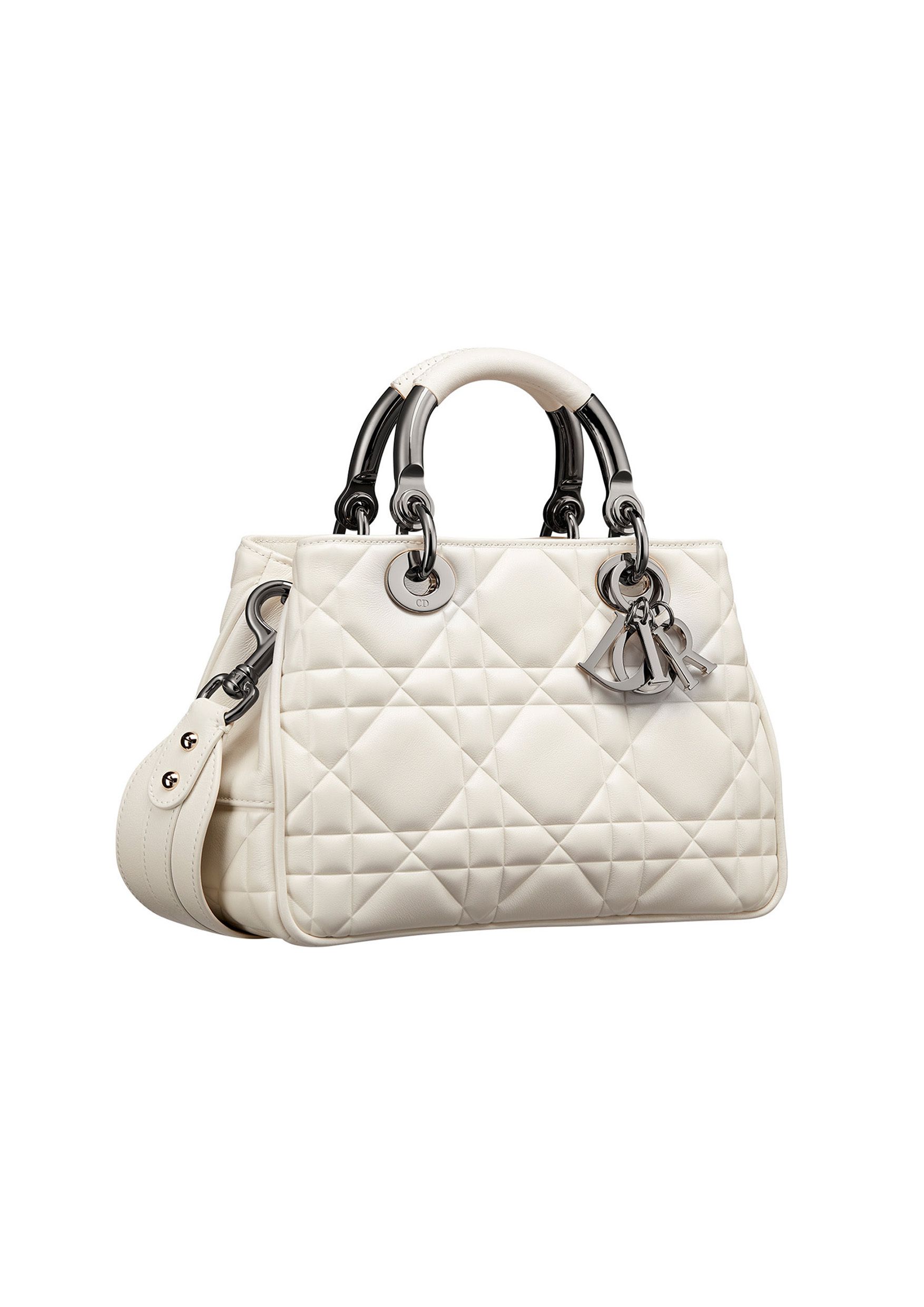 3. Bottega Veneta Andiamo Tote
Introduced in Matthieu Blazy's Summer 23 collection, Andiamo is the new icon of the house! Its name, Andiamo, "Let's go" in Italian, embodies the spirit of the bag, a tribute to going places and the concept of craft in motion. The bag features a timeless Intrecciato silhouette woven by hand. A metal knot adorns and fastens the sliding braided straps, allowing it to be adjusted over the shoulder or across the body, giving the bag a soft tapered volume. It will fit all your everyday essentials and is the ultimate expression of quiet luxury!
This is the new it bag of the brand, I'm loving its quiet, chic and stylish design!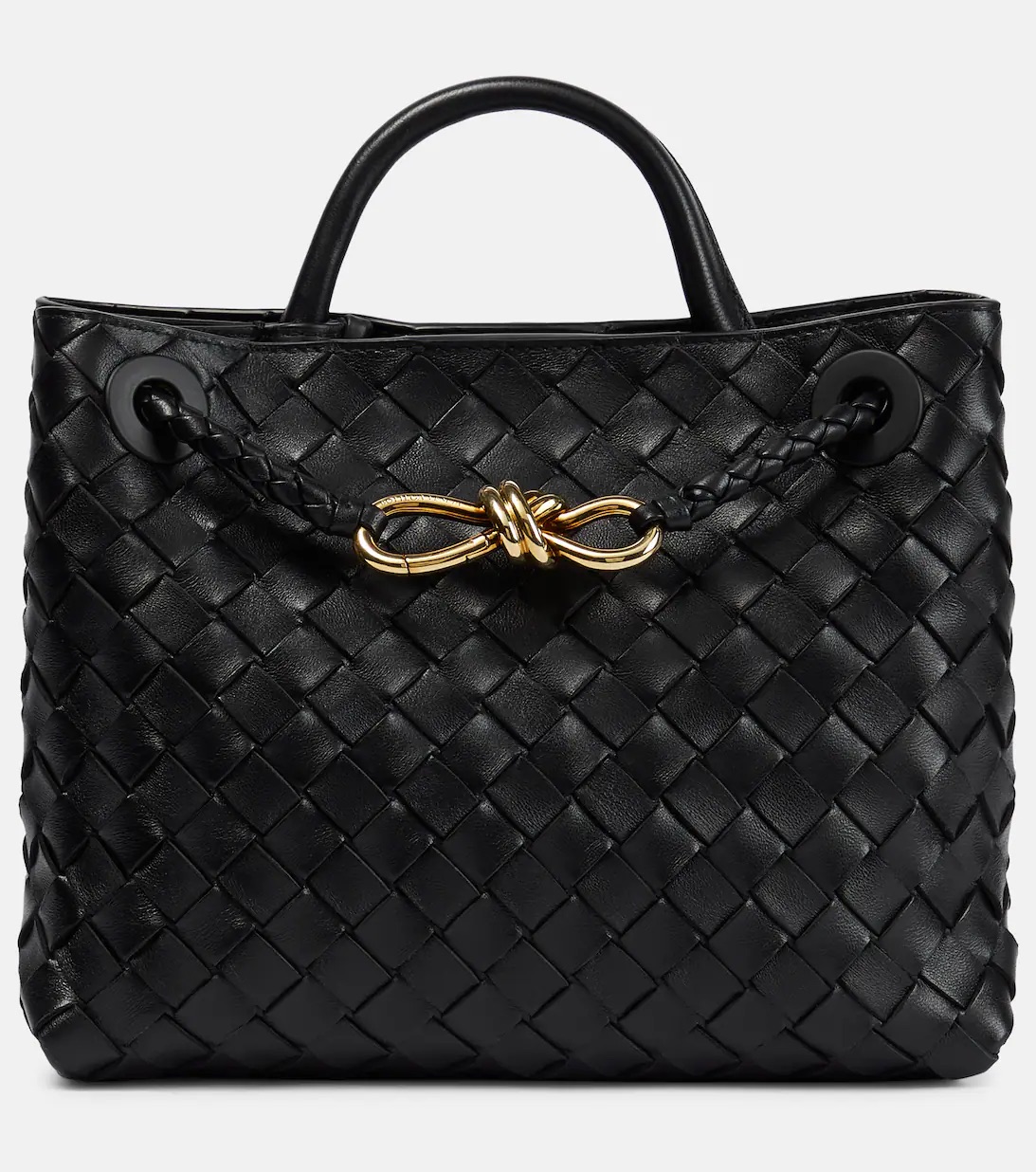 4. DeMellier New York Tote
This eternally chic British brand that is a favorite of the royal family is well know for its classic designs, and this tote is the epitome of quiet luxury! The tote is inspired by the amazing New York City, its energy, architecture and people. Its modern yet timeless silhouette, and subtle luxury finish such as the soft grained leather and the gold belted detail makes it the perfect day bag. The double tubular top handles easily swing over the shoulder or can be looped over the crook of the arm. The base is constructed with triangular folds on each side and enhanced with metal feet. The roomy cotton lined interior features a zip pocket and slip pocket and can easily hold all everyday essentials plus A4 files or a laptop. 
This is an amazing everyday bag, you can take it from work to a casual lunch and even to the airport! You will not regret buying this tote!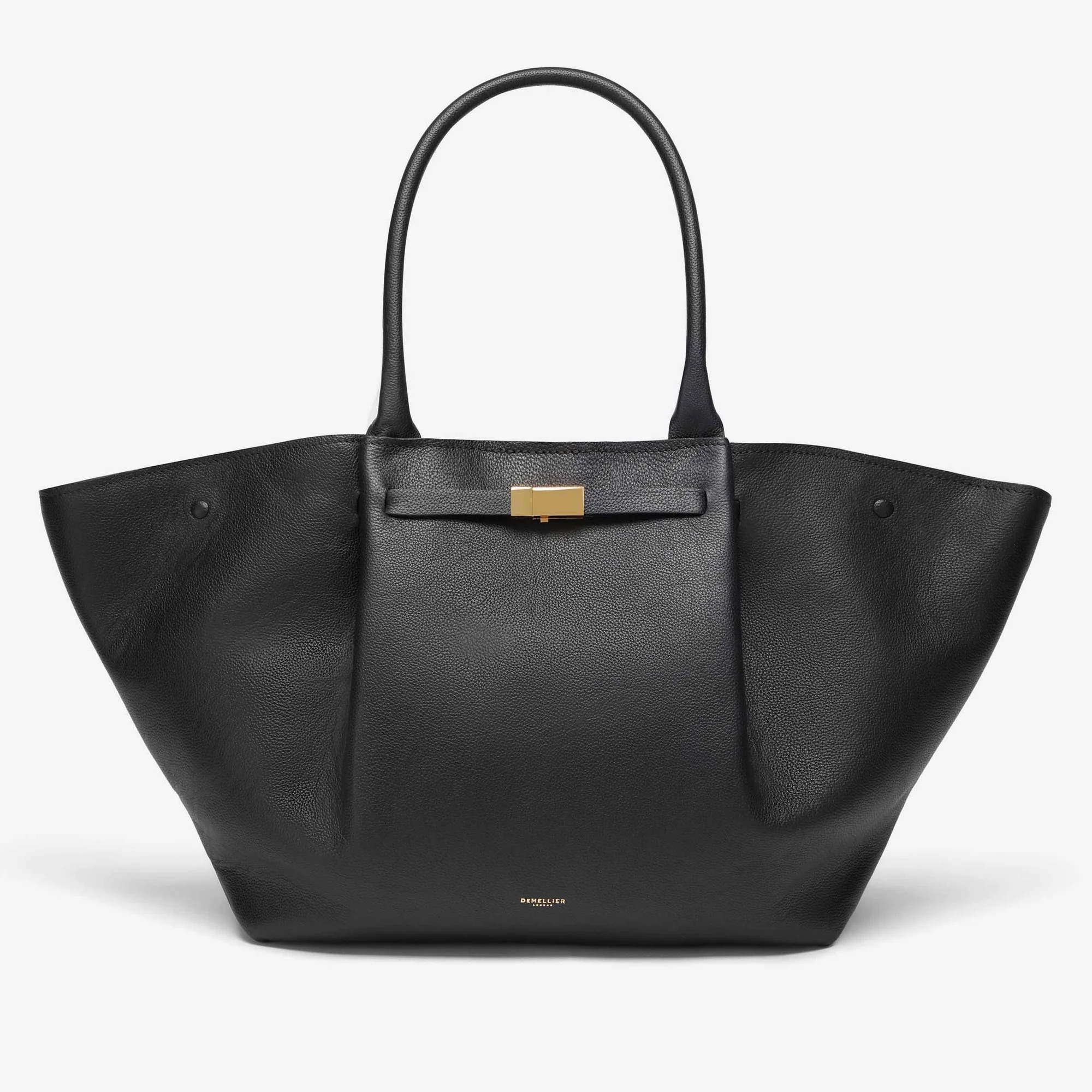 5. Gucci Aphrodite Bag
The newest Gucci bag was shown on the Cruise 23 collection and is inspired by the house archives. The classic hobo shape of the bag has a vintage appeal that will be super trendy this spring. It is crafted in soft leather and features the Double G emblem—a code originally introduced in the 1970s. You can carry the bag on the shoulder or attach the optional strap for crossbody wear.
I love this wearable but fashionable tote for everyday life!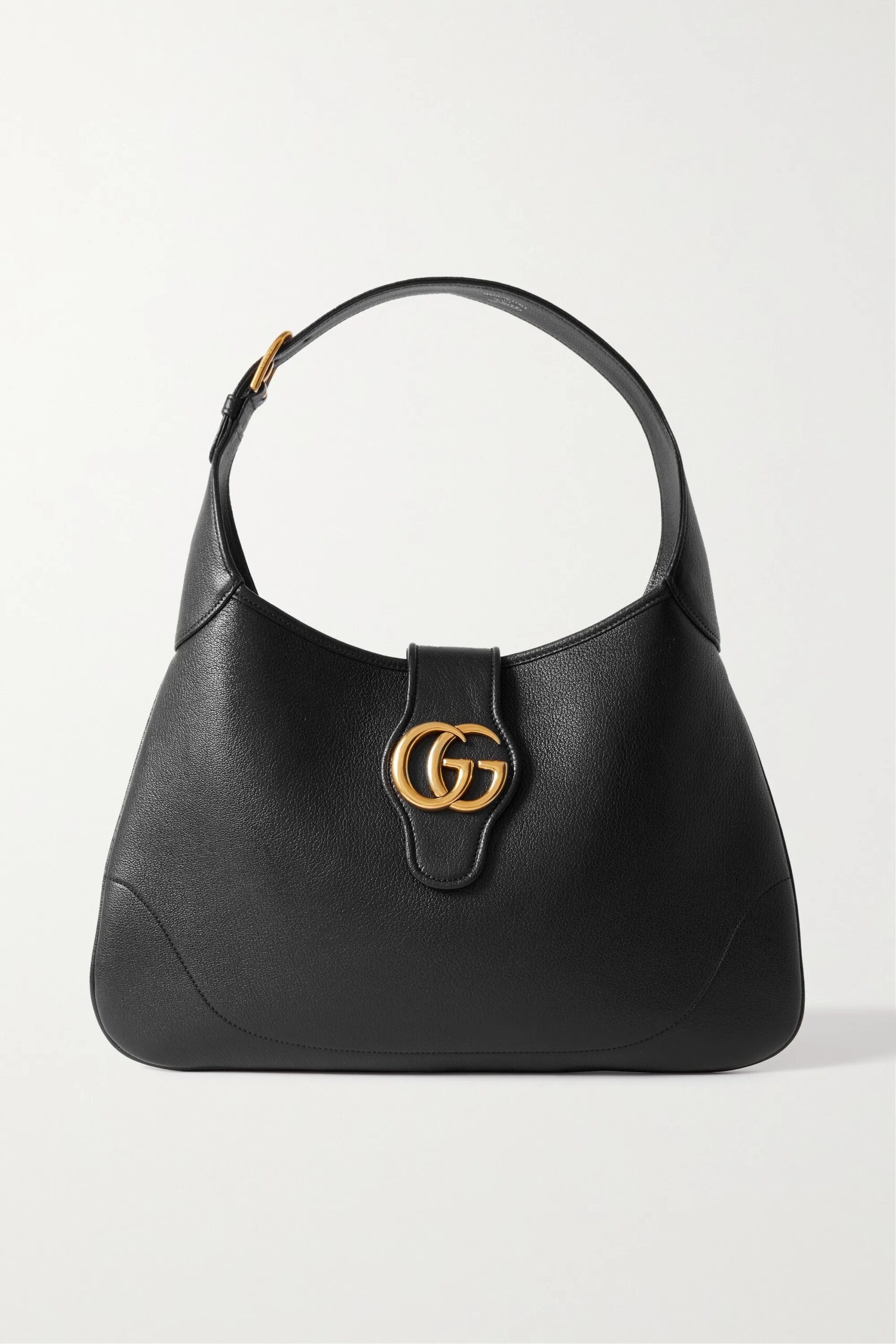 6. Mansur Gavriel M Frame Box Bag
Mansur Gavriel was founded in 2012 with only two offerings: a tote and a bucket bag. Since than they have expended and become a brand that is all about timeless luxury bags, and the M Frame is one of their most iconic styles! Crafted from smooth Italian Calf leather, the M Frame Box Bag is surprisingly spacious and versatile, featuring two interior gusset compartments and an adjustable strap that can even be removed entirely. It's made from high quality vegetable-tanned leather that is sourced from a family-owned tannery in Italy and is intended to age naturally over time, growing in character the more you use it. This is a stunningly chic everyday bag, it would be a staple in your collection!
And you know who loves this bag? The one and only Taylor Swift! In my opinion that is reason enough to buy this one!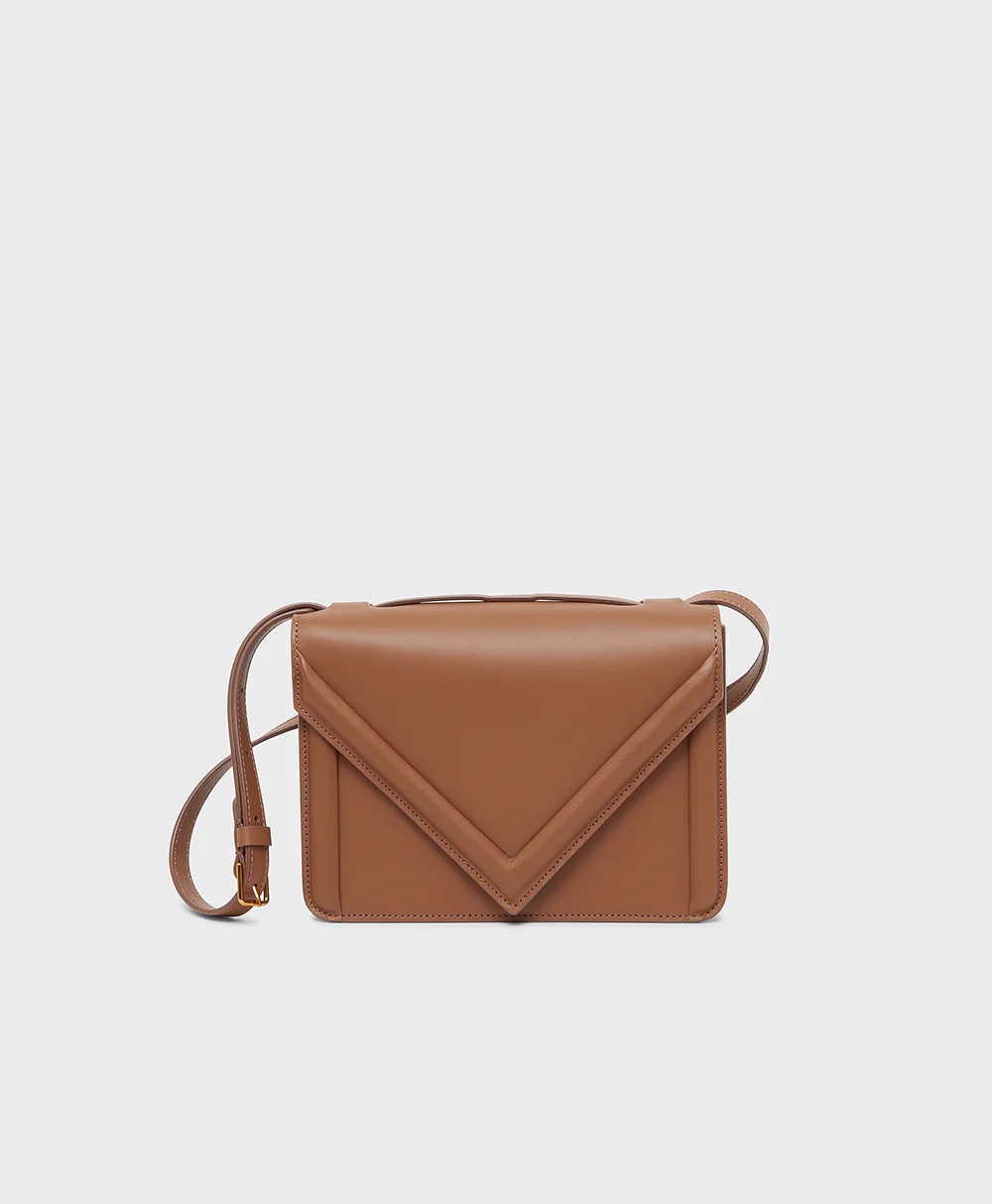 7. Saint Laurent Manhattan Bag
Saint Laurent might be best known for their bags with the YSL logo, but this is an amazing quiet luxury option! Saint Laurent's 'Manhattan' shoulder bag is named after the city that never sleeps, which is why it's well-suited to styling both night and day. Made in Italy from leather, it has a slender buckled strap securing the flap front and a slip pocket inside for your cardholder and phone. There are versions with and without the top handle, as well as shoulder and crossbody iterations. Its architectural silhouette is free of unnecessary embellishments, it is an elegant bag with a classic style.
A chic and understated Saint Laurent bag it is perfect for everyday wear!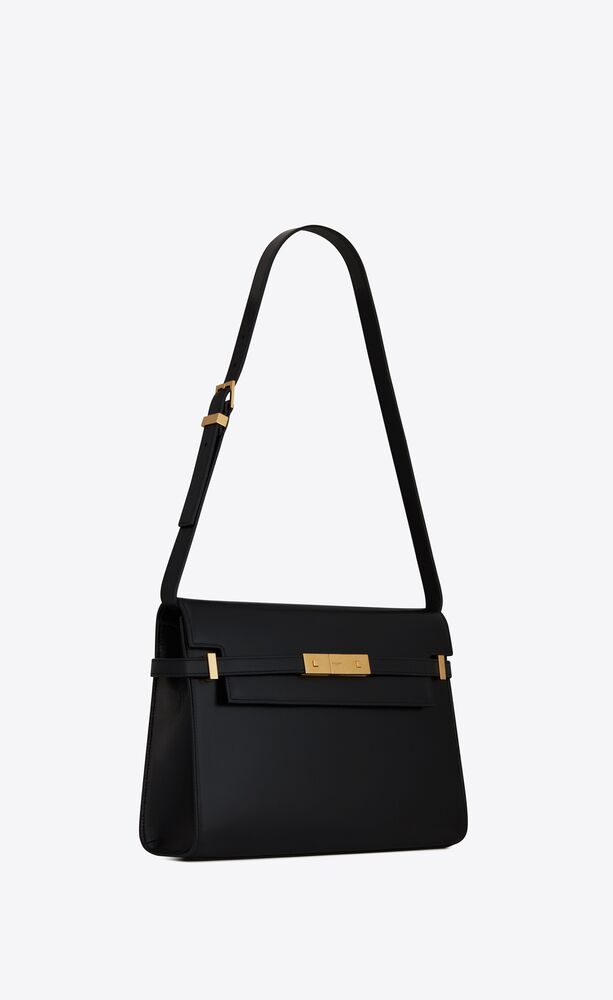 8. Dragon Diffusion Santa Croce Big Tote
Dragon Diffusion is a brand specialized in handwoven leather bags that are made to order. Inspired by indigenous communities all over the world, the bags are timeless companions for everyday wear. The 'Santa Croce Big' tote is made from vegetable-dyed strips of leather that get thinner towards the top to achieve the elegantly curved trapeze shape. Inside you'll find a hand-sewn St. Christopher medal charm, believed to manifest protection on your travels and the brand's marker of quality and authenticity.
This bag is stylish, chic and best of all, it only looks expensive! It is the perfect quiet luxury piece. It is one of the 10 Designer Bags I'm Loving Right Now!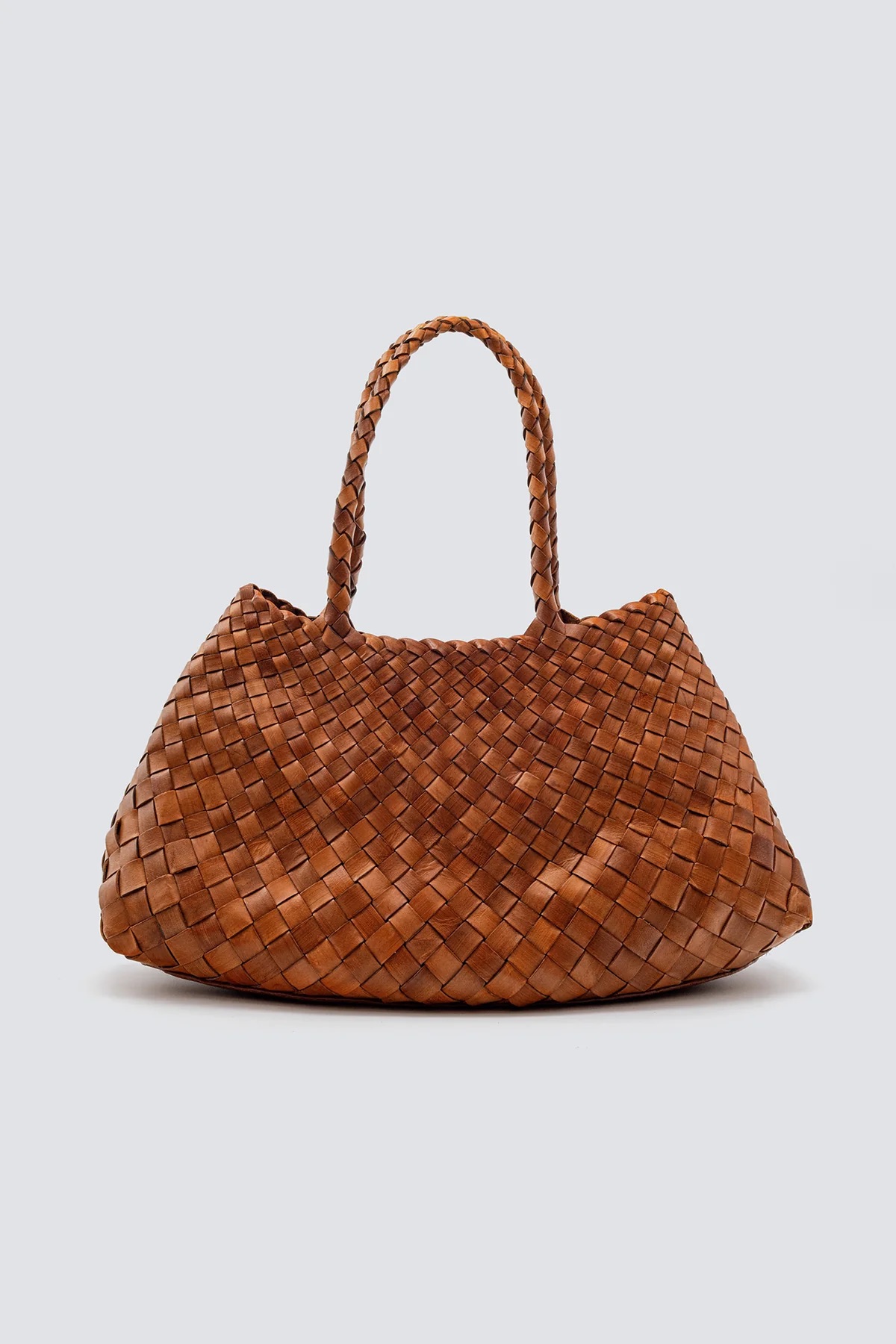 9. Valentino Locò Bag
One of Valentino's newest bags, as seen in its resort 2022 collection, is one of those retro-inspired bags that is super popular now! Dubbed the Valentino Garavani Locò bag, the accessory essentializes the meaning of 'locomotive', with ease of movement and mobility serving as inspiration. Creative director Pierpaolo Piccioli presents the design in a few contemporary colorways like black, pink and yellow. As versatile as it is stylish, it sports two detachable handles, making it a top handle, crossbody and clutch all-in-one, perfect for any occasion!
This is a super stylish shoulder bag that has an interesting but classic shape, I love this one!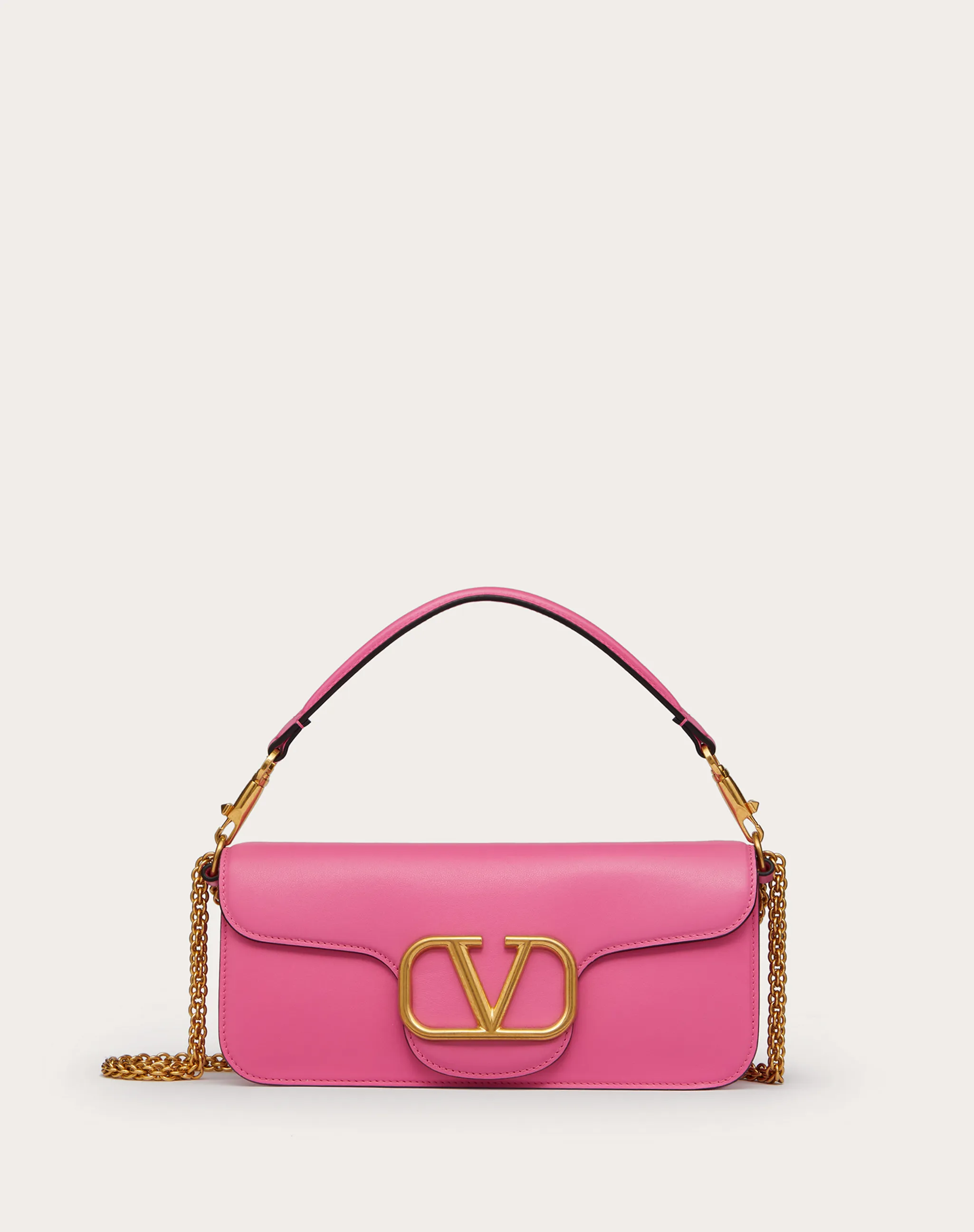 10. Gucci Deco Bag
Presented in Gucci's Twinsburg collection, I'm loving the retro vibe of this bag! Fascinated with the past, Gucci continues to expand its horizons by revisiting classic silhouettes and refined materials. With their quilted design, the new bags highlight emblematic symbols from the archive for a retro feel, such as Interlocking G hardware on the flap closure, '70s-inspired leather trim, and a chain shoulder strap. The Deco isn't a revival of a vintage bag, it simply takes cues from archive designs to create an entirely new bag.
It comes in a few different sizes and colors and also in a hobo iteration, all beautiful retro inspired pieces!