Welcome to our list of the 10 Designer Bracelets that Will Never Go Out of Style!
When it comes to designer bracelets that are thousands of options you can choose from. But they aren't all timeless designs that will last you your whole life. Most fashion brand's designs are over the top and trendy but there are some that really will stand the test of time. Here I'll show you 10 amazing designer bracelets you will love, some from fashion brands and others from jewelry brands, don't worry they will all remain in style.
So, without further ado here are 10 Designer Bracelets that Will Never Go Out of Style:
10. Celine Knot Bracelet
This classic Celine bracelet is chic, understated and elegant, everything you would expect from Celine. This is a brass bracelet with a gold finish, is an everyday kind of jewelry that will go with everything you own. This Celine staple would an amazing addition to any jewelry collection, and also is the least expensive bracelet on this list.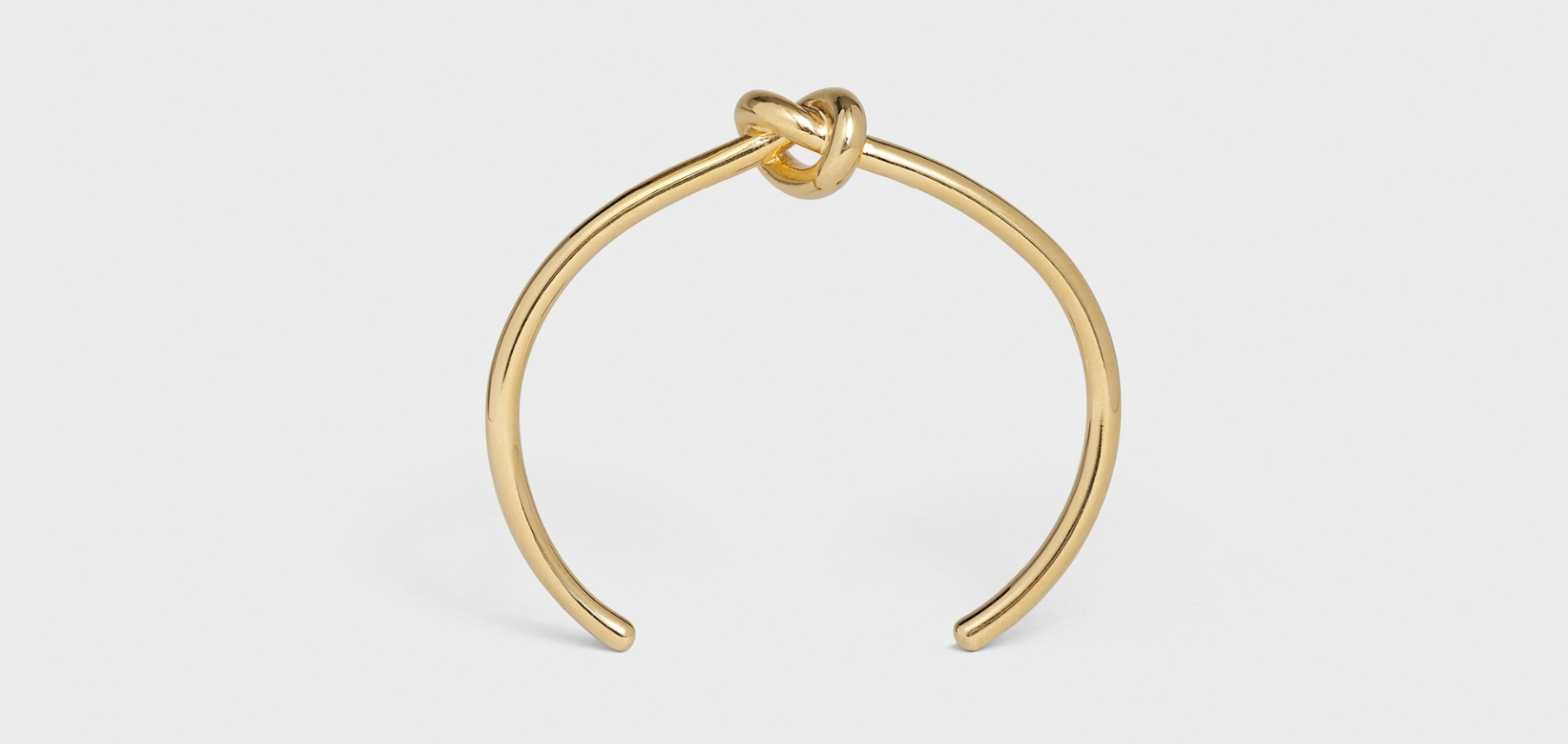 9. Hermès Kelly Bracelet
This classic leather bracelet is inspired by the iconic Hermès Kelly handbag. The bag's design was popularized by the actress-turned-princess Grace Kelly in the late 1950s. The Kelly's signature Touret lock closure secures a leather band, which wraps around the wrist twice.
The Double Tour is typically made in Swift calfskin leather with Zermatt leather lining. Other leather options are also available such as Barenia leather, Epsom leather, and many others. The bracelet is also available in various exotic skins including crocodile, alligator, and lizard. Hardware options for the Kelly bracelet include gold-plated, rose gold-plated, silver-plated, and palladium-plated.
This is a classic Hermès design, that is probably the best leather bracelet you will ever find!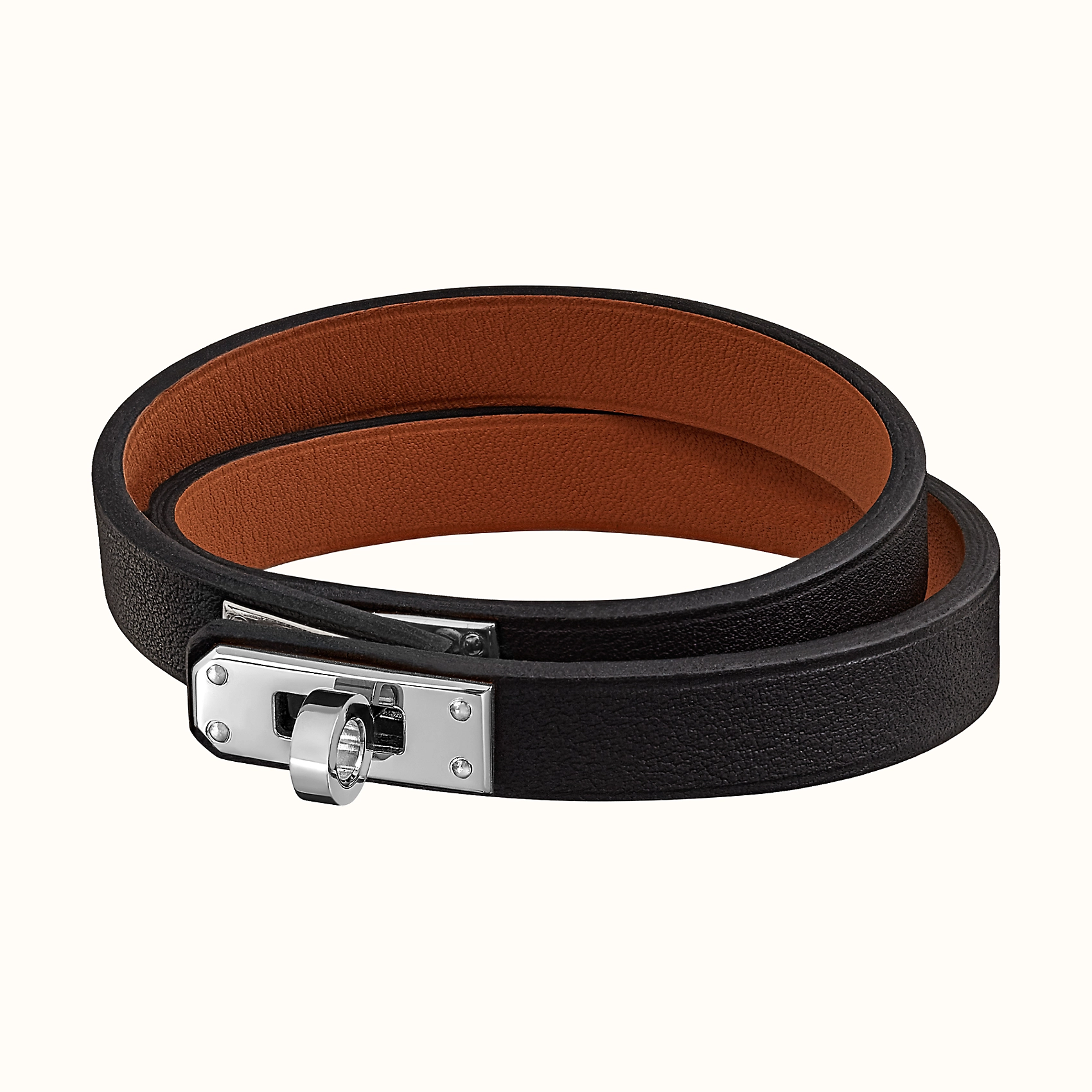 8. Louis Vuitton Color Blossom Bracelet
Color Blossom celebrates the Monogram flowers, created in 1896 by Georges-Louis Vuitton. The flower blooms into a small format in carved stones like Malachite and is set into pink gold highlighted by a diamond. Months of work were necessary to perfect the stone's subtle curves. Easy to mix, the sparkle of the bracelet freshens every look thanks to a touch of bright color and extreme luster. Louis Vuitton bracelets can be a little over the top, but this one is subtle and delicate, making it the perfect investment piece!
7. Hermès H Bracelet
The popular Hermès H Bracelet was launched in 2000 and is most widely known as the Clic Clac for the sound it makes when taking the bracelet off and on. These highly collectable Hermès bracelets feature a distinctive 'H' lock closure and enamel bracelet. Clic Clac bracelets come in gold-plated palladium-plated and rose gold-plated hardware. The enamel comes in an estimated 100+ colors, so finding the right Clic Clac bracelet to match your personality is easy. Hermès releases new colors every season, while luxury resellers, like Sotheby's, have an endless variety to choose from. The bracelets come in two styles: Clic H, which is a narrow width, and Clic Clac H, which is a wide width.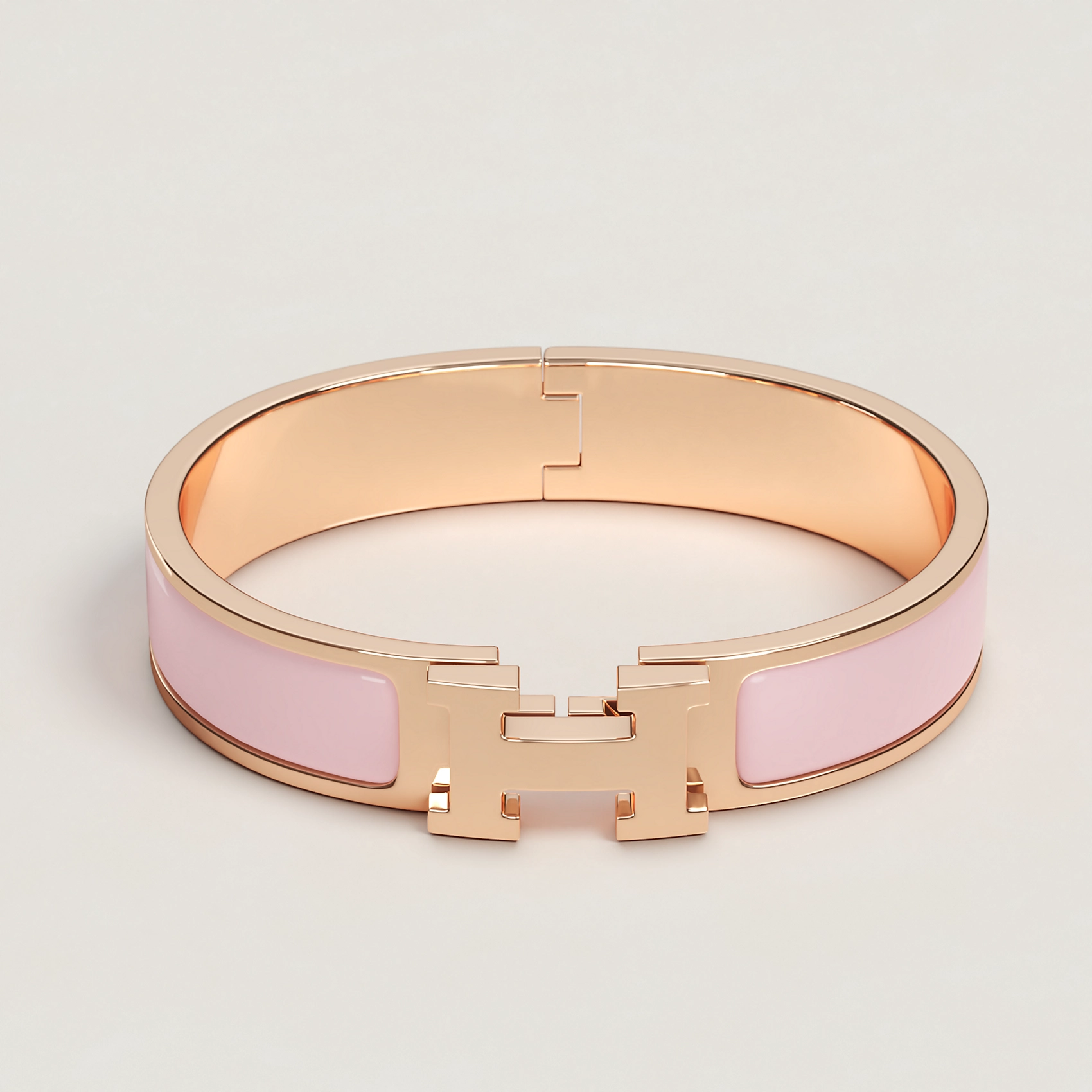 6. Chopard Happy Hearts Bracelet
Chopard says their core values have always been generosity and caring for others, and therefore they are a jewelry house with a big heart. A perfect combination of Chopard's talisman heart and emblematic moving diamonds, the Happy Hearts collection is designed for big-hearted women. There are bracelets with different stones, colors and sizes, all carrying the iconic design of the collection.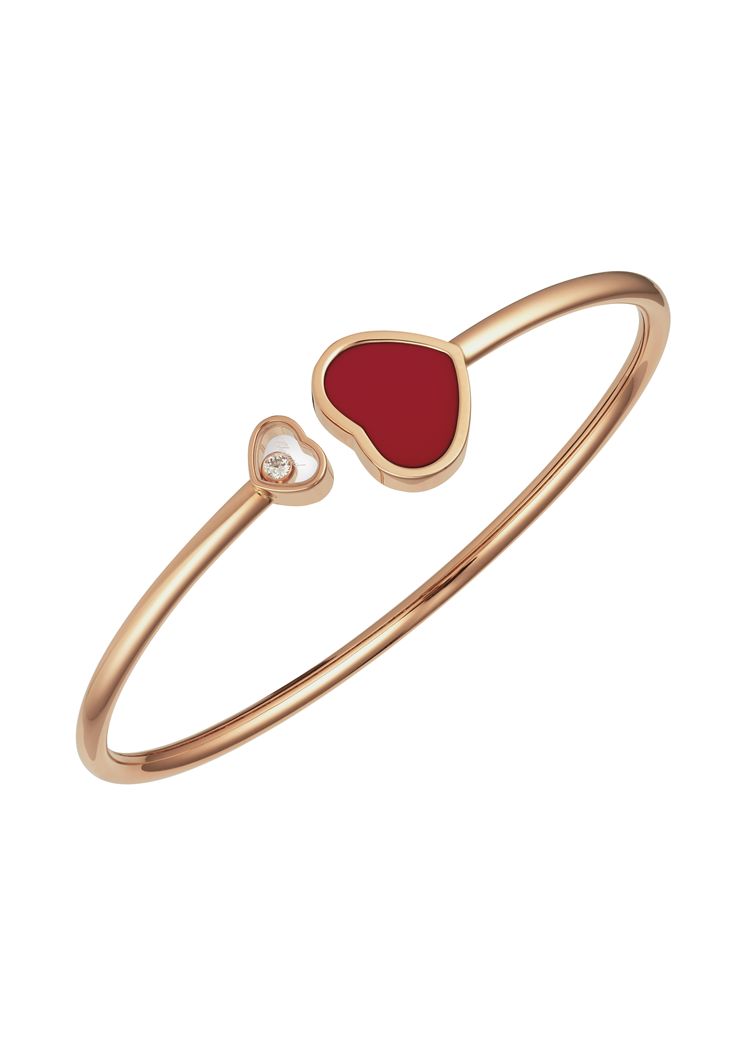 5. Bvlgari Bvlgari Bracelet
In 1977, the huge success of the BVLGARI ROMA model led to the launch of the BVLGARI BVLGARI timepiece, one of the most iconic designs in the history of horology. Even if not advertised, the buzz spread rapidly and attracted more and more clients to the Bulgari Condotti store. The engraved BVLGARI BVLGARI logo was integrated into the timepiece design: this became its notoriety.
The inspiration came from ancient Roman coins, where the effigy of the emperor was surrounded by inscriptions of power and prestige. The iconic collection began to offer also jewelries, with new playful interpretations epitomizing the everyday glamour of the collection. Bulgari says it is a new wave of must-have jewels designed for a generation that does not play by the rules.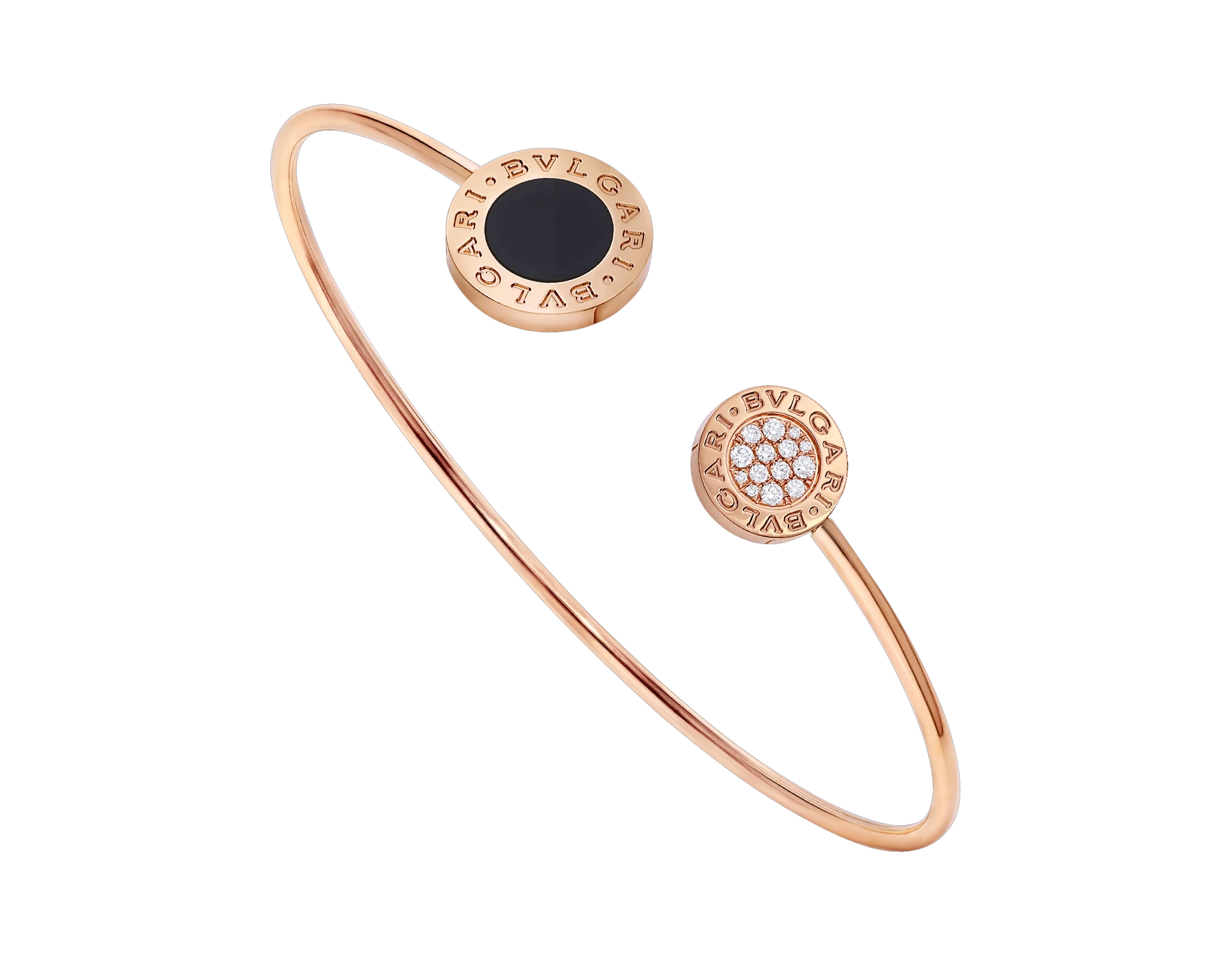 4. Cartier Juste un Clou Bracelet
In the 1970s, the New York-based designer Aldo Cipullo followed the success of the Cartier Love bracelet with another piece of jewelry inspired by everyday hardware: the Juste un Clou bracelet, which translates to just a nail. Juste un Clou combines the functional inspiration of the Dada art movement with the audacious essence of '70s New York. Relaunched in 2012, it instantly imbued today's modern spirit with its striking nail-inspired silhouette and pure lines.
Available in a multitude of gold and diamond-adorned variation, this style touches everything from classic bracelets and rings to eccentric cufflinks and tie pins. Juste un Clou breaks through conventions with its unapologetic minimalism, asserting the essence of its wearer. The Juste un Clou bracelet is a great investment, carrying 101% of its primary market value at resale, according to Rebag.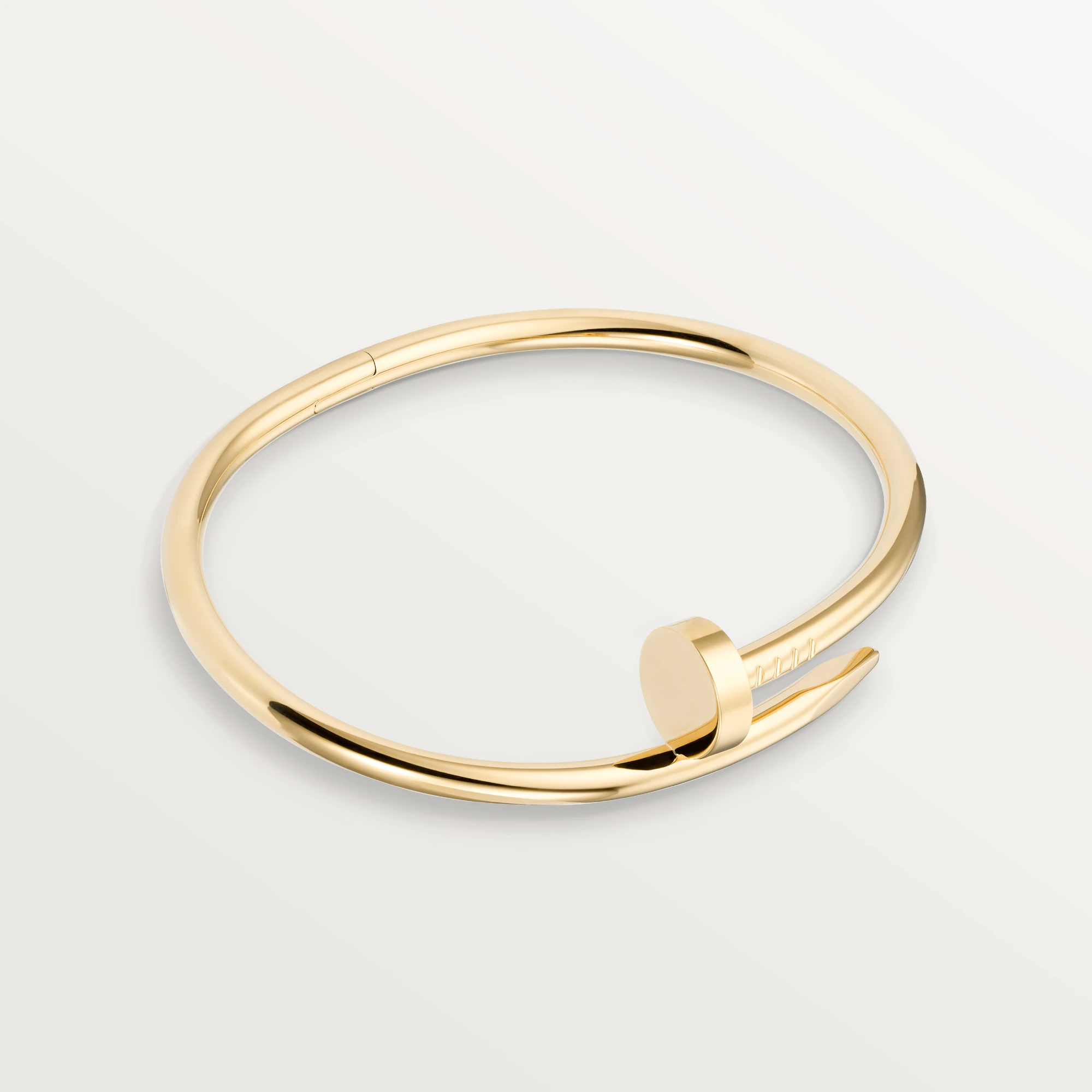 3. Tiffany & Co T Bracelet
The bracelet's "T" motif embodies an elegant aesthetic. As multifaceted as it is iconic, the Tiffany T collection is a tangible reminder of the connections we feel but can't always see. The Tiffany T collection is marked by a sleek T motif, a signature House code. There are multiple colors, models paved with diamonds and in different sizes, so you can pair them for an amazing stackable collection.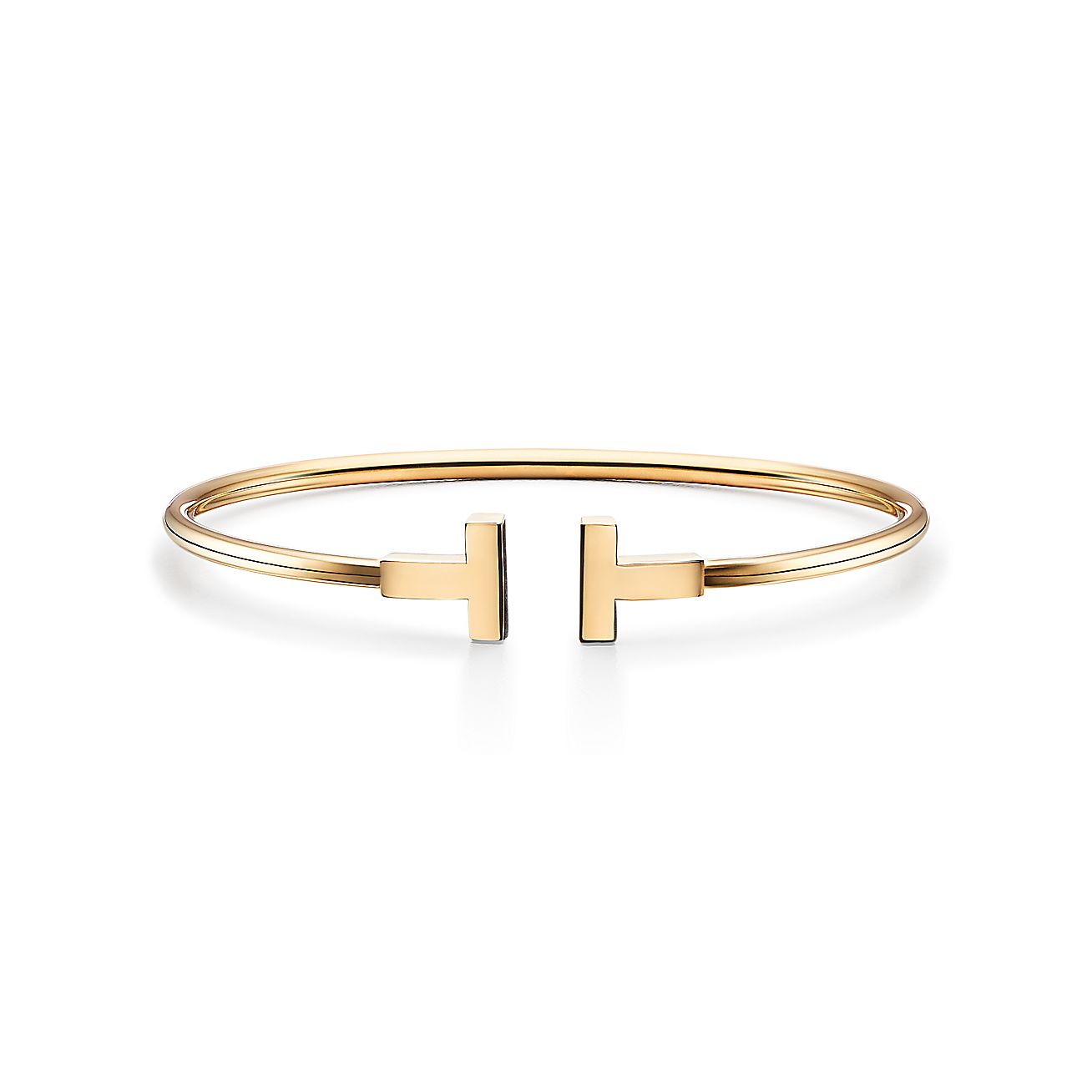 2. Cartier Love Bracelet
Italian jewelry designer Aldo Cipullo created the Cartier Love bracelet in the Cartier New York workshops in the 1970s. "Love symbols should suggest an everlasting quality" the designer said. Love is the ultimate expression of Cartier's design vision. Perfect clean lines and precise proportions meet in an oval bracelet formed of two rigid arcs that must be screwed together using a special matching screwdriver. With its unique locking mechanism, it shows that love is not to be taken lightly.
When the bracelet was first launched, rumor has it that Cartier gave pairs of them to some of the most famous couples of the 20th century, including the Duke and Duchess of Windsor, Elizabeth Taylor and Richard Burton, Ali MacGraw and Steve McQueen, and Sophia Loren and Carlo Ponti. It is also rumored that Cartier once prohibited customers from buying Love bracelets for themselves, with a policy stating that they could only be purchased by a couple.
A symbol as strong as the eternity ring itself, the 'Love' bracelet has been, for more than 40 years, a token of love and attachment. According to Rebag, the now-iconic Cartier Love bracelet holds 102% of its retail value on the resale market, making it a must-have Cartier piece.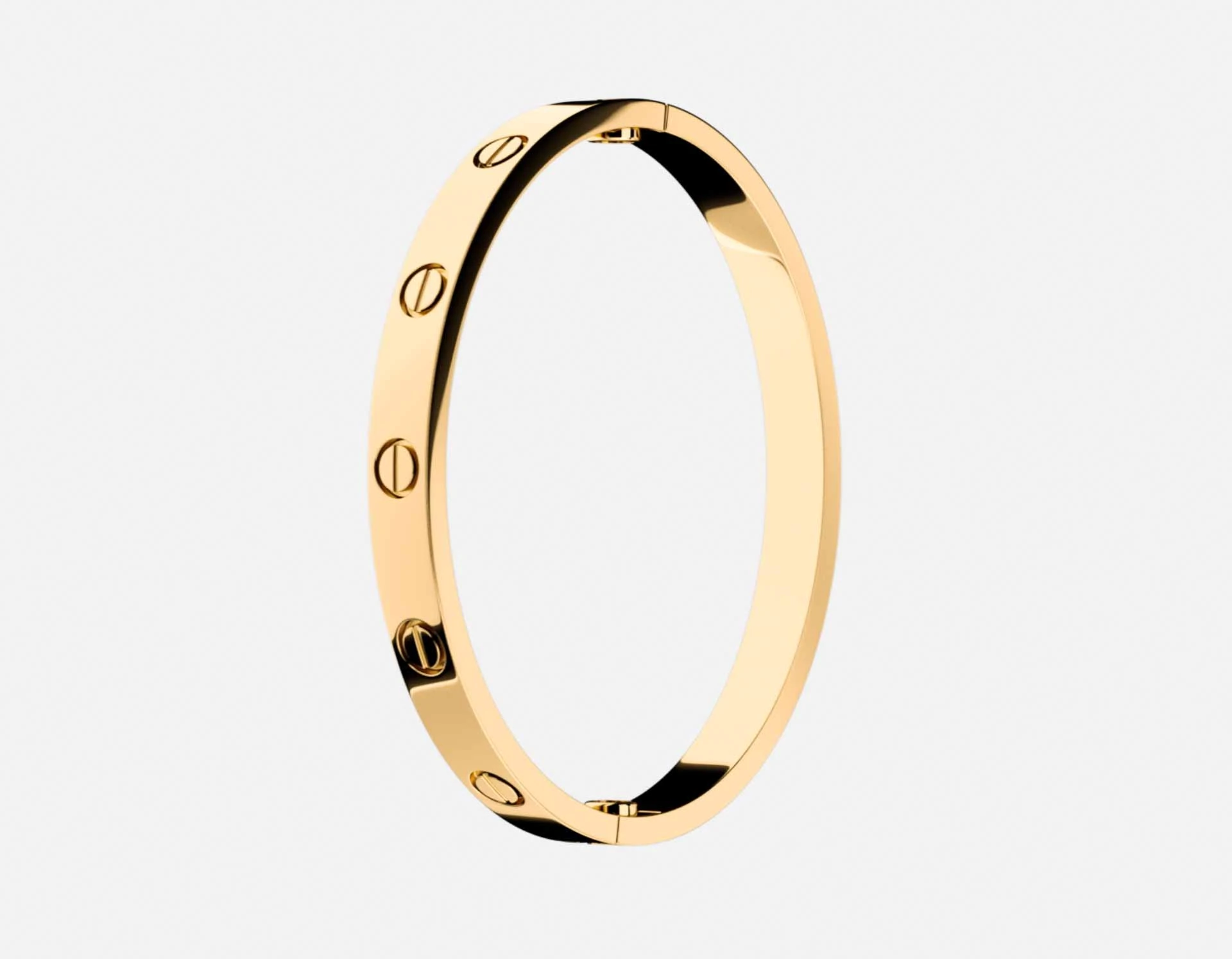 1. Van Cleef & Arpels Alhambra Bracelet
In 1968 a four-leaf clover design was introduced, and 50 years later it remains emblematic of the famous brand. It was inspired by the quatrefoil motifs that are found on the Moorish tiles of the Alhambra Palace in Granada. It was also meant to function as a lucky charm — a tradition that stems from the Touch Wood rings introduced in 1924. This simple but distinctive design proved instantly popular with important jewelry collectors including Elizabeth Taylor.
Princess Grace of Monaco was one of the people most identified with the Alhambra range, and often wore a necklace made of malachite that she bought in 1975. It is as popular today as it was 50 years ago, proving the point that good design never goes out of fashion. And the bracelet is the ultimate expression of the Alhambra and one of the best designer bracelets you will ever find.