Welcome to our list of 10 Everyday Bags That Will Last Forever!
If you are looking for a bag to wear all your life, you have come to the right place! Here I'll show you amazing everyday bags, from crossbodies to totes that will truly last forever.
So, without further ado here are 10 Everyday Bags That Will Last Forever:
1. Celine Classic Box Bag
If you are looking for a quiet luxury crossbody bag, the Box is one of the most classic you'll ever find. The Box bag was launched in 2011 and it was an instant hit! This bag is at the same time contemporary and classic, is the perfect day bag and would probably be one of the most used bags in your collection. As always when it comes to Celine, this bag is crafted with the best materials and incredible craftsmanship. This bag has a classic flap style with a structured silhouette and an adjustable strap, that allows you to wear the bag crossbody or over the shoulder. This bag is a Phoebe Philo design but is also modern and fits the new Celine style. 
Minimalist, elegant and classic, you cannot do better than the Celine Box!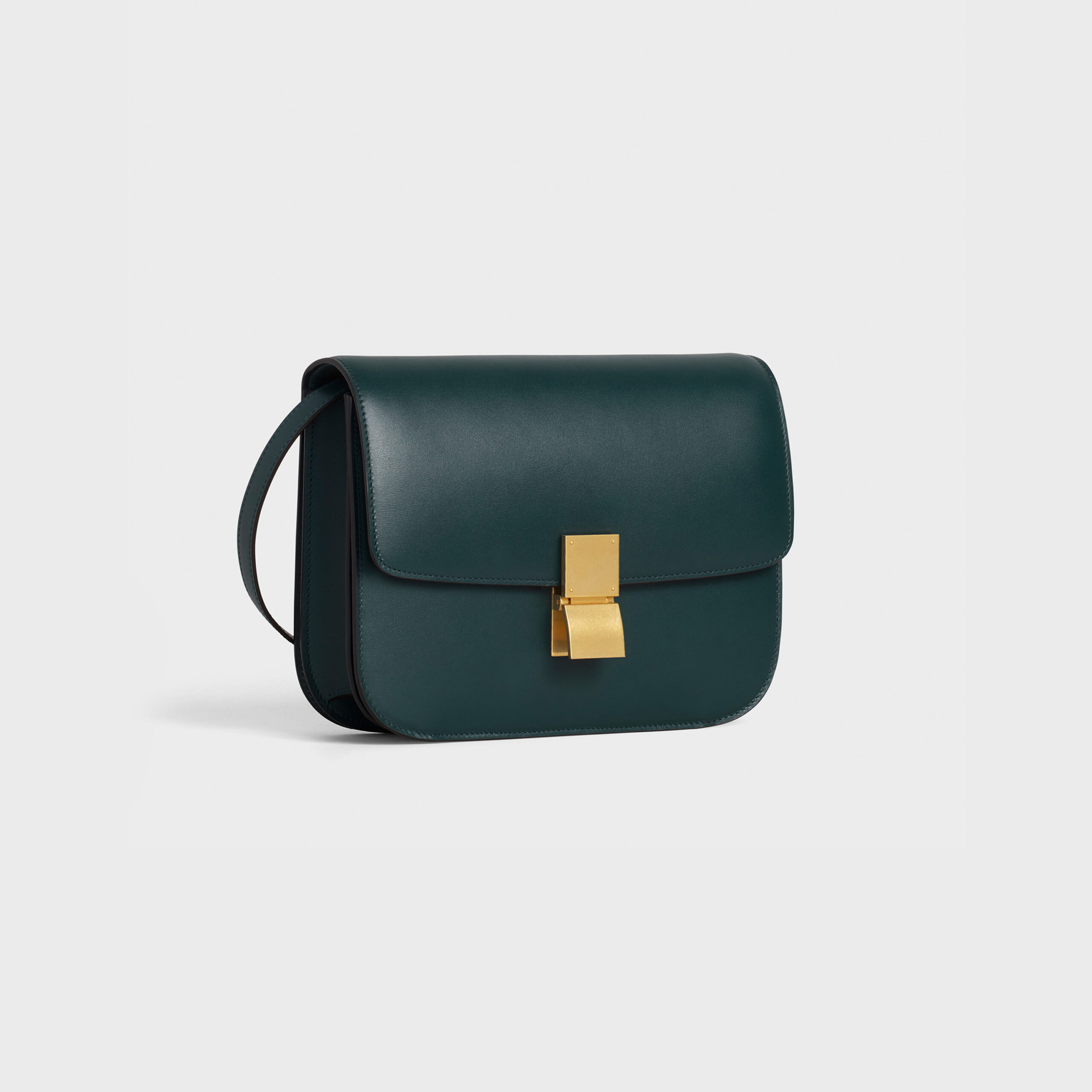 2. Saint Laurent Sac de Jour
The most classic of all Saint Laurent bags the Sac De Jour was designed in 2013 by then creative director Hedi Slimane. The Sac De Jour or bag of the day was inspired by the Hermès Birkin and is one of those bags that will never go out of style. This bag also does not have flashy logos, only a small Saint Laurent Paris marking near the top. The Sac de Jour is elegant, chic and fashionable and with the different sizes offered they can easily go from work, to lunch, to a night out.
This is an investment bag that you will not regret buying, it will be one of your favorite everyday bags!
3. Louis Vuitton Speedy Bag
The Louis Vuitton Speedy was first introduced in the 1930s but remains one of the most recognizable and popular styles of all LV bags. The LV Speedy purse was designed in response to advances in public transportation and the new need for a compact lightweight bag that was also large enough to hold your daily necessities. The shape is a mini version of the Louis Vuitton Keepall. This Louis Vuitton bag was made popular in the 1960s when Audrey Hepburn was seen carrying the Speedy multiple times, people say the mini size was designed especially for her. The original Louis Vuitton Speedy bag was designed without a strap, but in 2011 Louis Vuitton released the Speedy Bandoulière with an adjustable shoulder strap that can be removed.
Until this day the Speedy remains one of the most collectible Louis Vuitton bags, it will always be chic.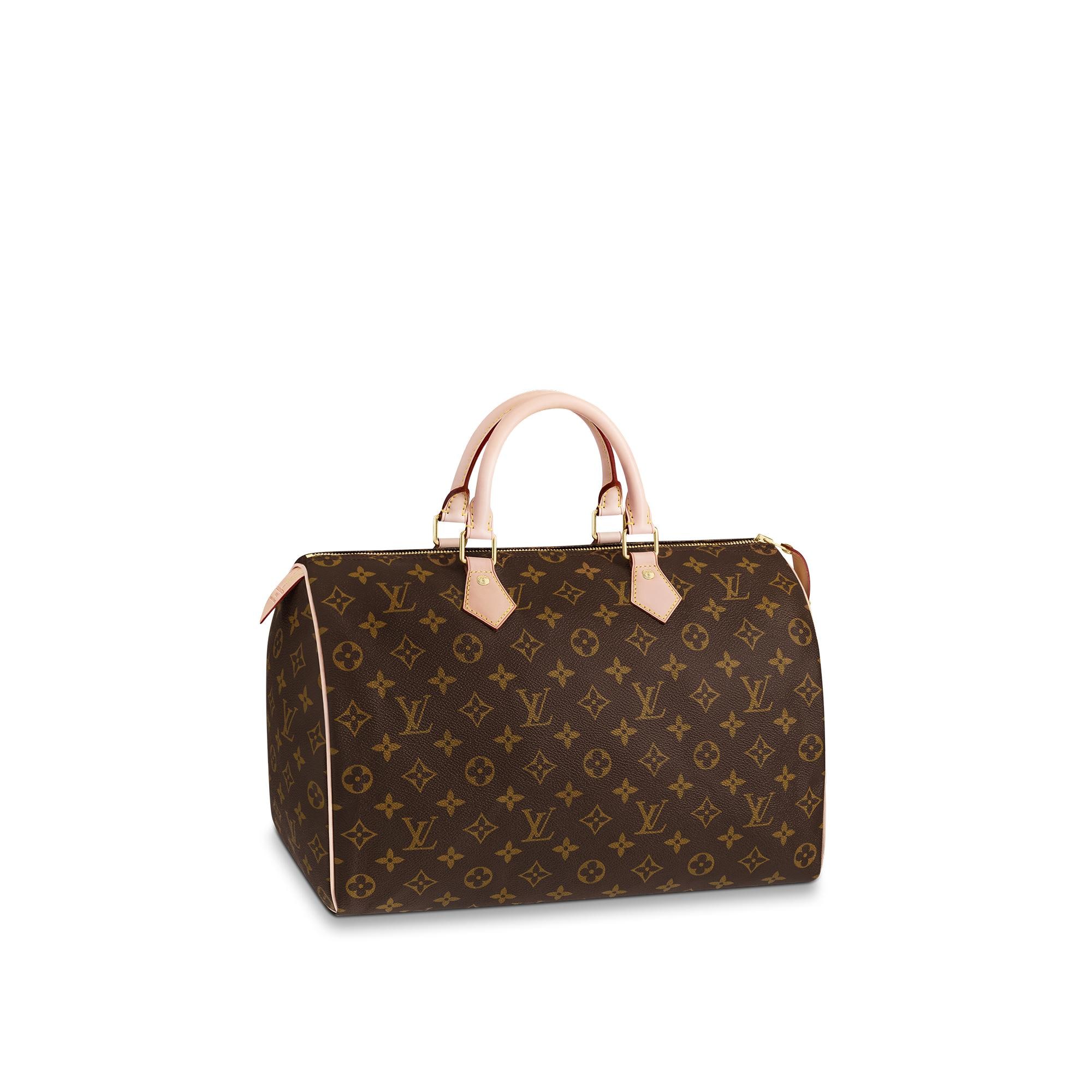 4. Ralph Lauren Ricky Bag
The story of the Ricky bag starts in 1964, when Ralph Lauren first met the woman who would become his wife and muse Ricky. When Mr. Lauren designed her namesake handbag, he intended for every woman who carries it to feel at home in the world. The Ricky's first iteration appeared 20 years ago as a satchel that is still sold today. To create it, Mr. Lauren drew inspiration from sources related to his wife's love of blending men's style and outdoor sport. Its most identifiable detail is a functional lock, shaped like a figure eight and engraved with "Ralph Lauren." It is instantly recognizable. Today, there are several variations of Ralph Lauren's iconic Ricky, ranging from evening clutches to wallets.
Whether handbag or wallet, evening clutch or canvas tote: If it's a Ricky, it's an icon.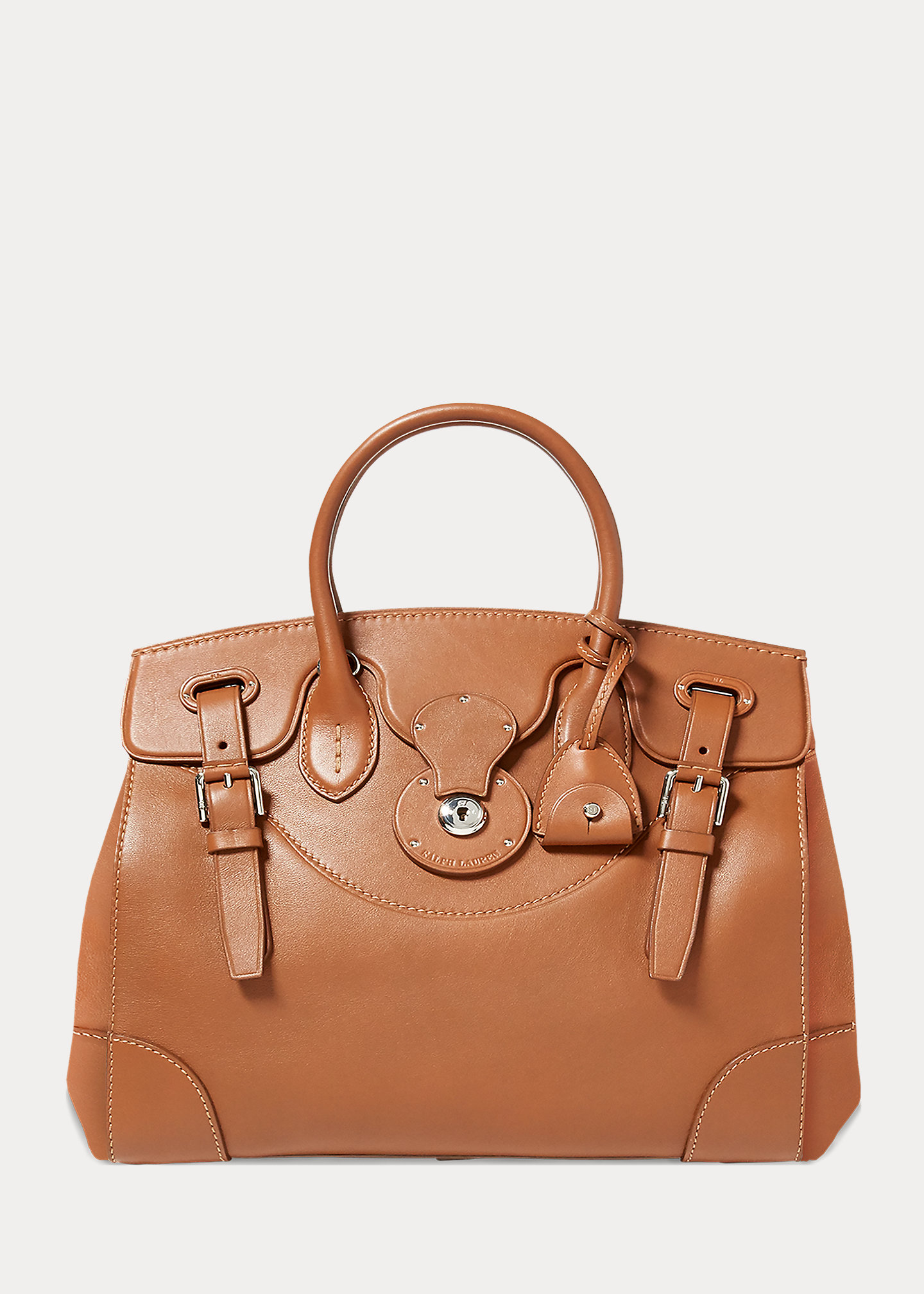 5. DeMellier Vancouver Bag
If your ideal everyday bag is a crossbody, this is the one! DeMellier is a favorite of the royal family! With classic designs, amazing quality and a great price point this might be the bag for you. The London based brand offers timeless, elegant pieces that are ethically crafted in Spanish ateliers. The Vancouver presents a sleek structured design that marries the strength of the arrow-inspired double-bar lock with soft round edges. With a vintage yet contemporary look, the Vancouver is wonderfully versatile thanks to its adjustable strap that can be worn cross-body or over the shoulder.
This is the perfect crossbody for everyday wear. It is minimalist, stylish and chic all at once!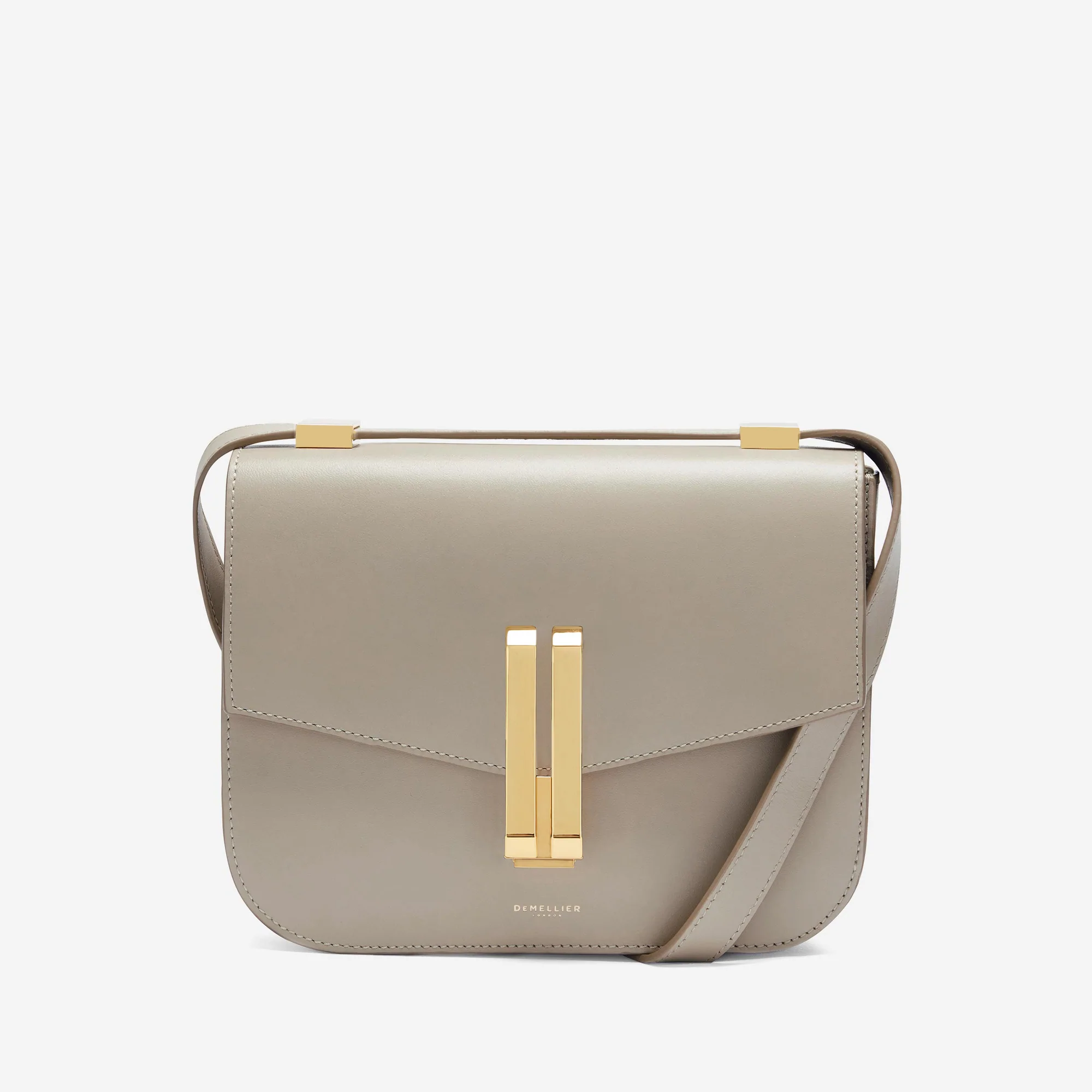 6. Cuyana Classic Easy Tote
The ideal companion for every day, this tote is designed to go everywhere! A fuss-free tote bag that is perfect for work and travels the easy tote will be a staple in your life. Expertly crafted from lightweight, buttery-soft Italian pebbled leather it has no synthetic lining for a cleaner, more sustainable design.
Available in several colors, three sizes and with or without a zipper there is a Cuyana tote for every taste.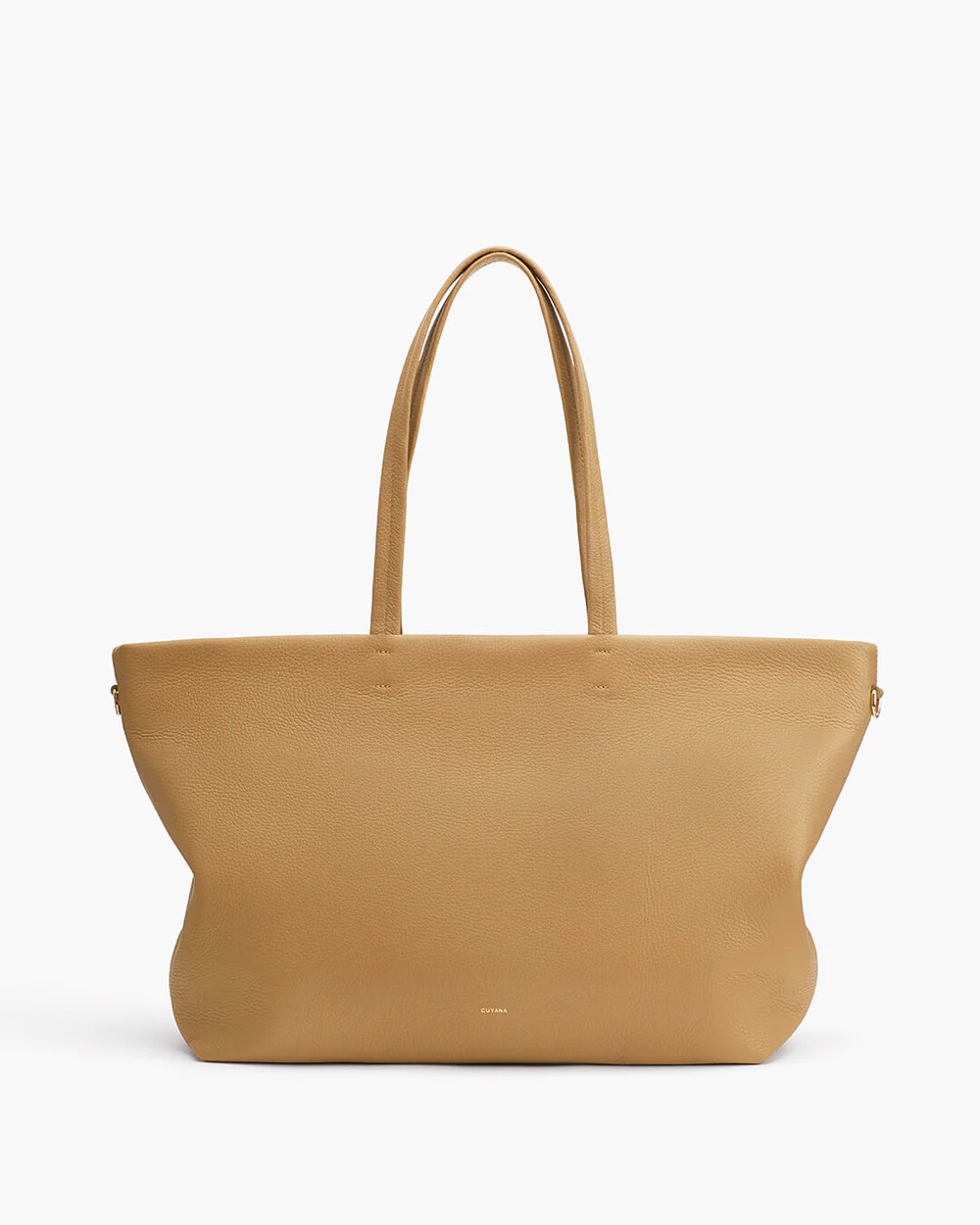 7. Prada Arqué Bag
The newest Prada bag is the perfect everyday shoulder bag! This sleek leather bag has a versatile, modernist allure. The accessory with a curved silhouette is completed by the leather extension and detachable shoulder strap that allows you to wear the bag different ways. The bag with nappa leather interior and metal hardware is embellished with the enameled metal triangle logo on the front.
This is a minimalist and stylish bag that will be super popular in the new season. It can take you from day to night!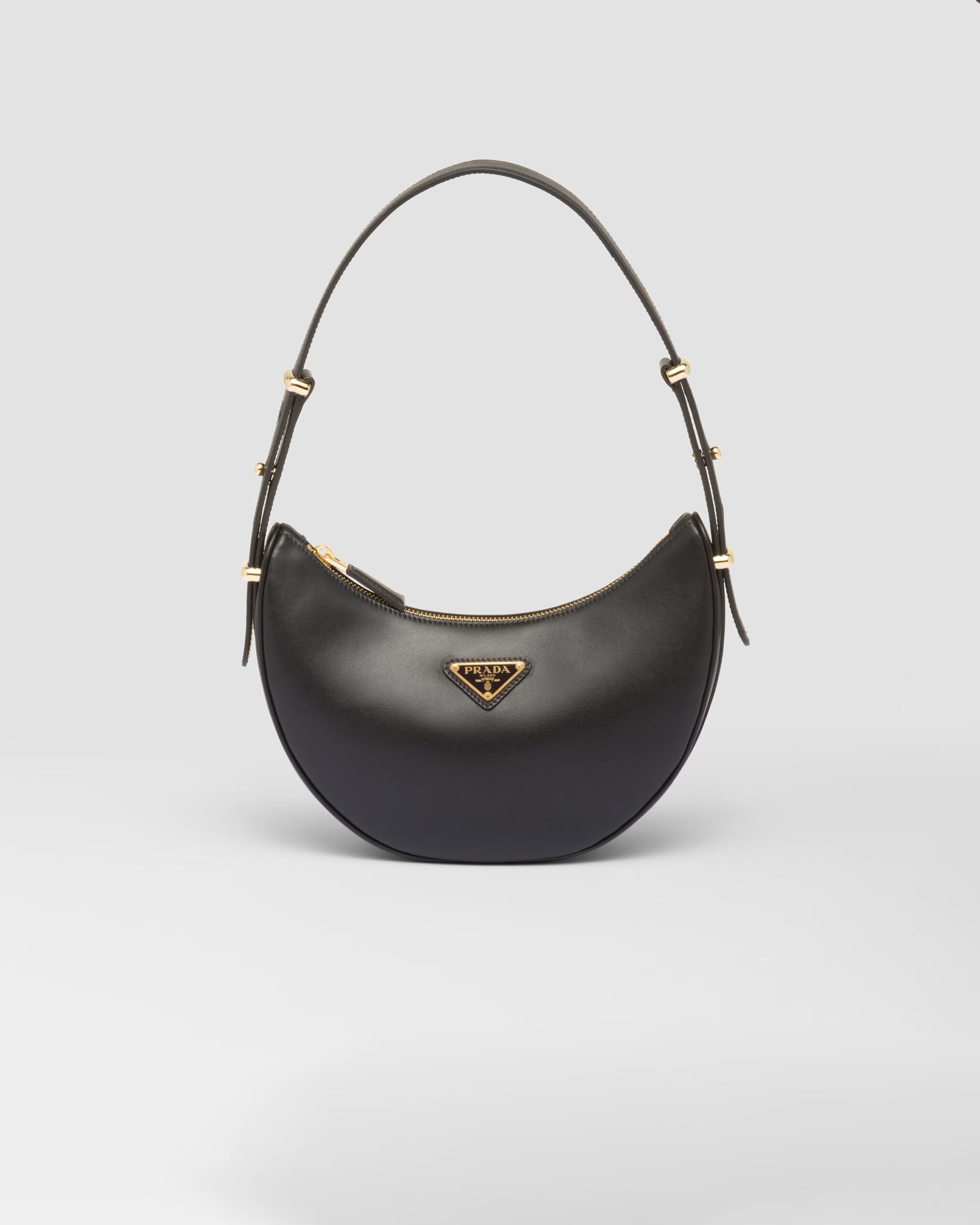 8. Longchamp Le Pliage Tote
If you need a roomy and practical tote for your everyday life, this one is for you! Designed by Philippe Cassegrain in 1993, Le Pliage has achieved cult status worldwide. It all began when he had the ingenious idea of using nylon destined for the military to create innovative bags that were sturdy yet light. Today, Le Pliage comes in an array of different fabrics, sizes and colors to suit your every need. Ideal for everyday use and for traveling, LE PLIAGE is light as a feather, folds away to the size of a paperback, and is durable enough to keep all your essentials close to hand. Inspired by the Japanese art of origami, the combination of nylon and Russian leather allows the Le Pliage bag to be folded and unfolded as often as desired.
An extremely durable tote, this bag will take you through many airport runs!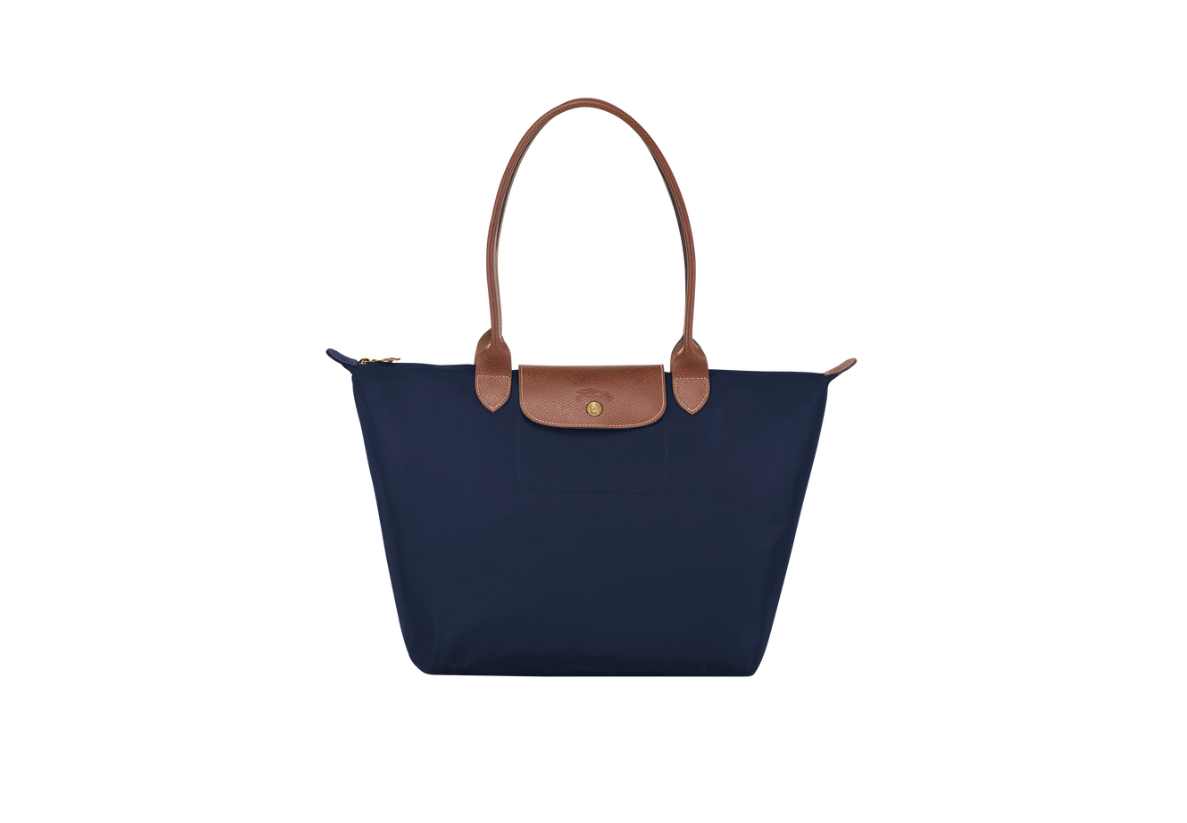 9. DeMellier New York Tote
This eternally chic British brand that is a favorite of the royal family is well know for its classic designs, and this tote is the epitome of quiet luxury! The tote is inspired by the amazing New York City, its energy, architecture and people. Its modern yet timeless silhouette, and subtle luxury finish such as the soft grained leather and the gold belted detail makes it the perfect day bag. The double tubular top handles easily swing over the shoulder or can be looped over the crook of the arm. The base is constructed with triangular folds on each side and enhanced with metal feet. The roomy cotton lined interior features a zip pocket and slip pocket. It can easily hold all everyday essentials plus A4 files or a laptop. 
This is an amazing everyday bag, you can take it from work to a casual lunch and even to the airport! You will not regret buying this tote!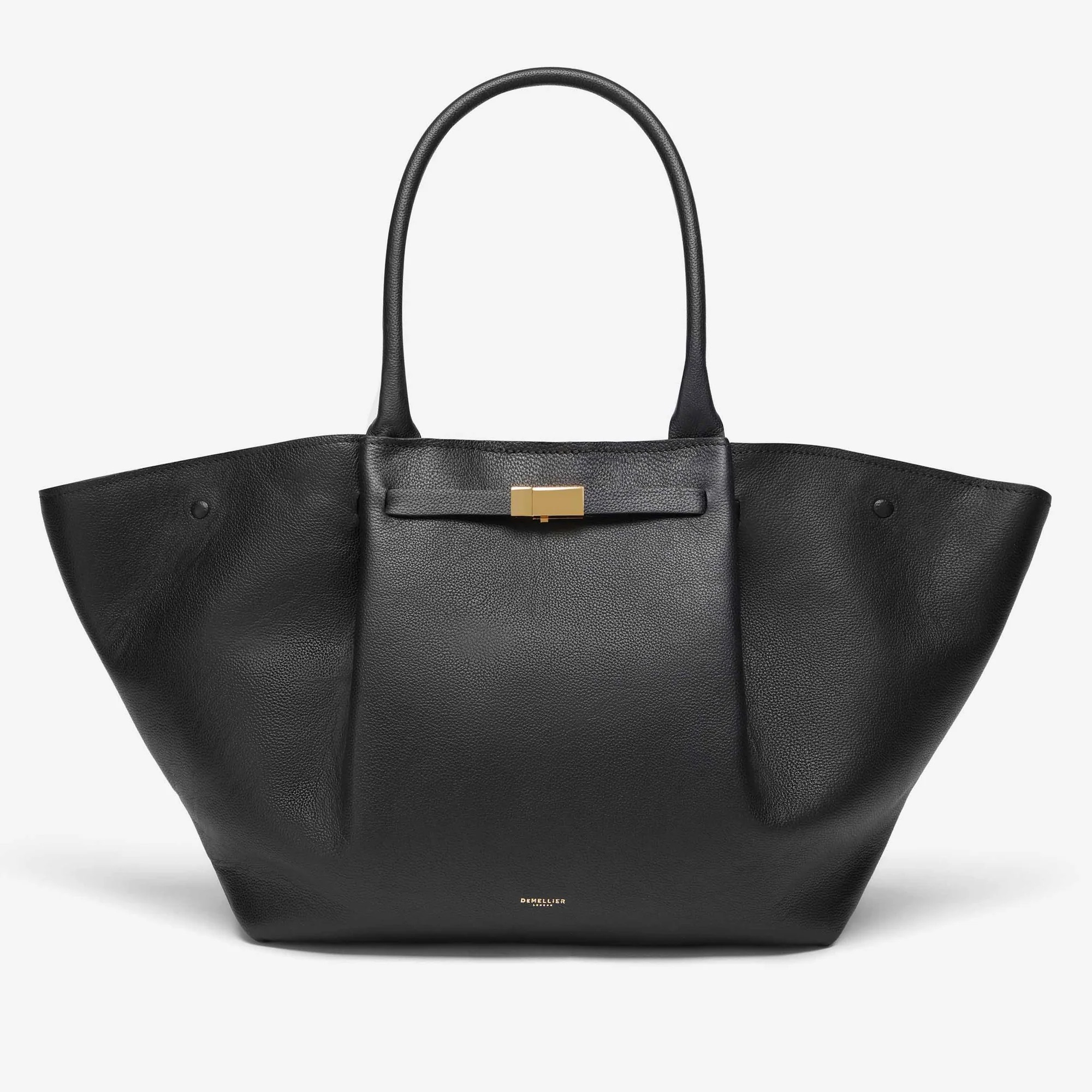 10. Dior Toujours Bag
Unveiled at the Spring-Summer 2023 fashion show, the Dior Toujours bag is distinguished by a casual and practical design. Crafted in calfskin with Macrocannage topstitching, it showcases a spacious interior compartment. It also comes with a matching pouch to organize the essentials. Its leather strap closure keeps items secure while the D of the CD Lock closure twists to adjust the sides and enhance the bag's silhouette. The leather handles can be adjusted using the small notches in order to be able to carry the bag by hand or wear it over the shoulder. 
This is one of the most elegant everyday bags you will ever find. It is a new bag that will always be chic!