Welcome to our list of 10 Everyday Luxury Bags That Will Never Go Out of Style!
We all need an everyday bag, whether a tote, crossbody or shoulder bag, they are a must! Here I'll show you practical bags you would be wearing all your life, they will always be in style!
So, without further ado here are 10 Everyday Luxury Bags That Will Never Go Out of Style:
1. Ralph Lauren Ricky Bag
A bag that deserves a lot more recognition than it gets, the Ricky is an amazing designer bag for everyday wear! The story of the Ricky bag starts in 1964, when Ralph Lauren first met the woman who would become his wife and muse Ricky. The Ricky's first iteration appeared 20 years ago as a satchel that is still sold today. To create it, Mr. Lauren drew inspiration from sources related to his wife's love of blending men's style and outdoor sport. Its most identifiable detail is a functional lock, shaped like a figure eight and engraved with "Ralph Lauren," that is instantly recognizable. Today, there are several variations of Ralph Lauren's iconic Ricky, ranging from evening clutches to wallets.
Whether handbag or wallet, evening clutch or canvas tote: If it's a Ricky, it's an icon.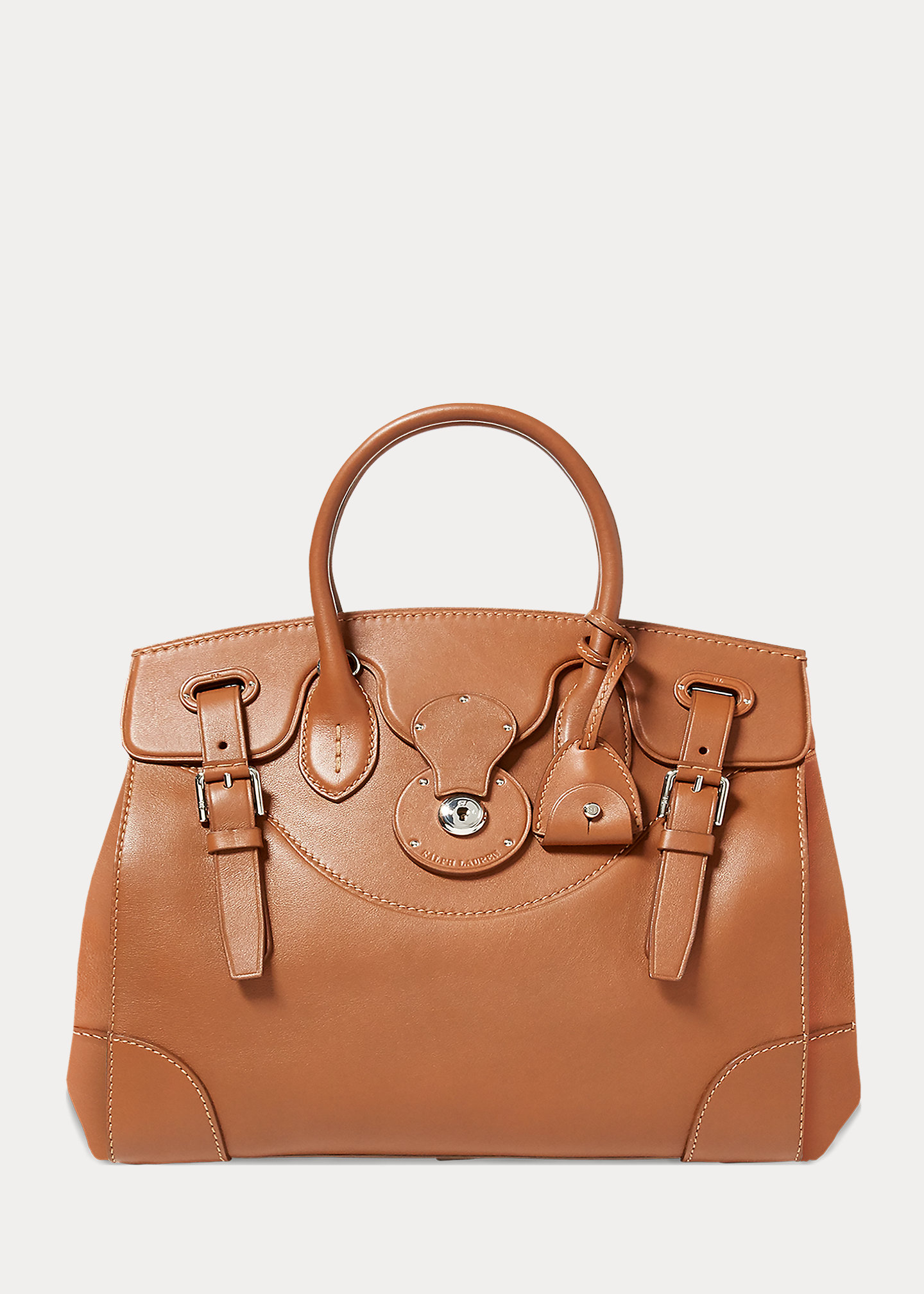 2. Louis Vuitton Speedy Bag
The Louis Vuitton Speedy was first introduced in the 1930s but remains one of the most recognizable and popular styles of all LV bags. The LV Speedy purse was designed in response to advances in public transportation and the new need for a compact lightweight bag that was also large enough to hold your daily necessities. The shape is a mini version of the Louis Vuitton Keepall. This Louis Vuitton bag was made popular in the 1960s when Audrey Hepburn was seen carrying the Speedy multiple times. People say the mini size was designed especially for her. The original Louis Vuitton Speedy bag was designed without a strap, but in 2011 Louis Vuitton released the Speedy Bandoulière with an adjustable shoulder strap that can be removed.
Until this day the Speedy remains one of the most collectible Louis Vuitton bags, it will always be chic.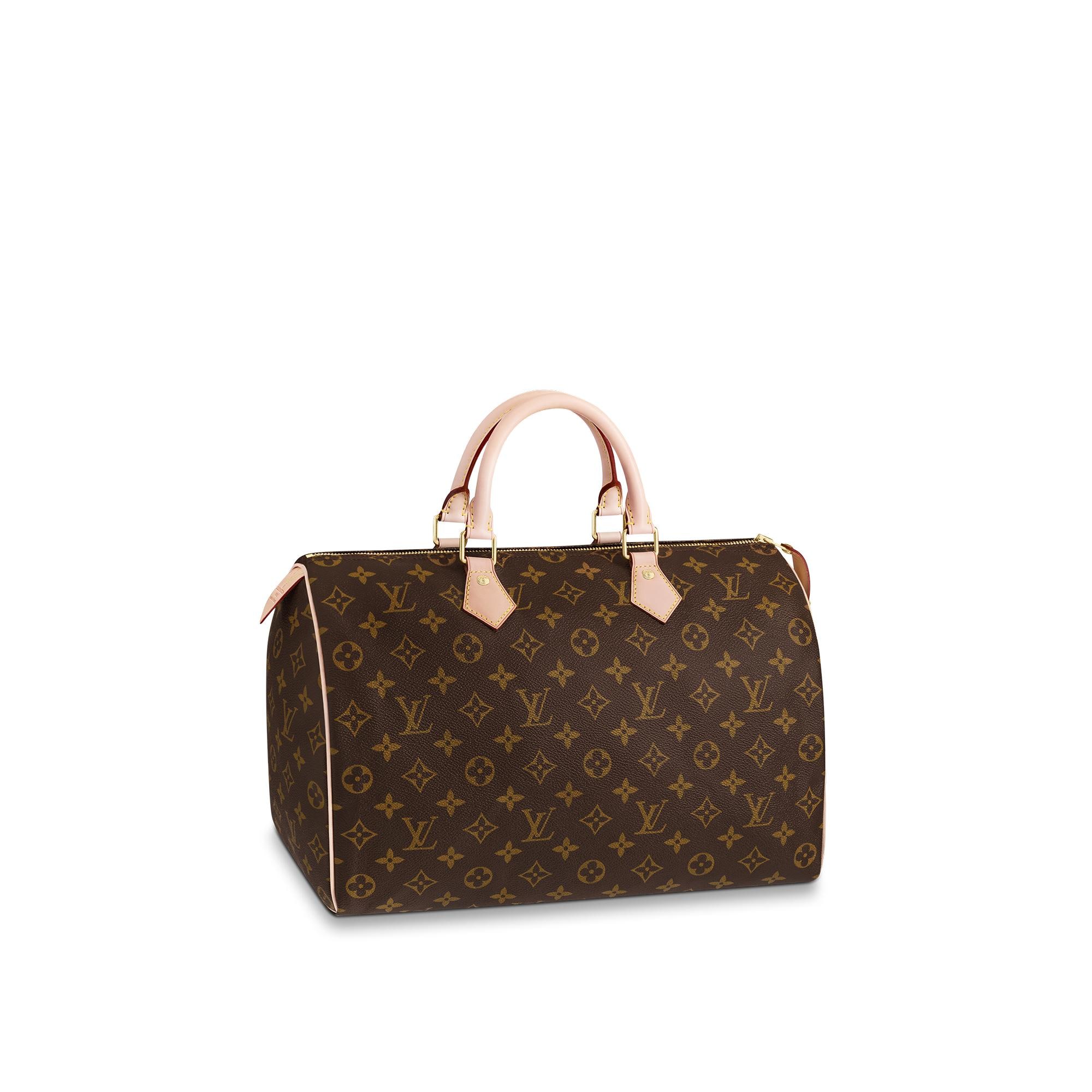 3. Ateliers Auguste Monceau Bag
Ateliers Auguste is a Parisian brand founded on 2012 that offers amazing contemporary bags made in Italy with the highest quality leather and craftsmanship! The Monceau bag offers a timeless design perfect for everyday wear. It comes with an adjustable strap that allows you to wear the bag on the shoulder or crossbody. It also has a magnetic closure and room to fit all the essentials.
With amazing quality and a classic design this might be one of the best everyday crossbody bags you will ever find!
4. Hermès Herbag
The Herbag is one of Hermès' most accessible bags thanks to its canvas construction. The top flap is made from thick, durable leather and features the clou de selle closure while the bag's body is made entirely of canvas. The top can be detached from the body, allowing for the wearer to mix and match Herbags. This Hermès purse, which also came in a backpack version, has been compared to the Kelly because of its elegant, classic style. However, the Herbag is a mere fraction of the Kelly's price. The Herbag was discontinued in the mid-2000s and was reintroduced in 2009 as the Herbag Zip. The Zip has a few added elements intended to update the Herbag. The newer version features an external pocket, a zip pocket, and an interior removable pouch. 
Both the Herbag and the Herbag Zip have a top handle and a strap.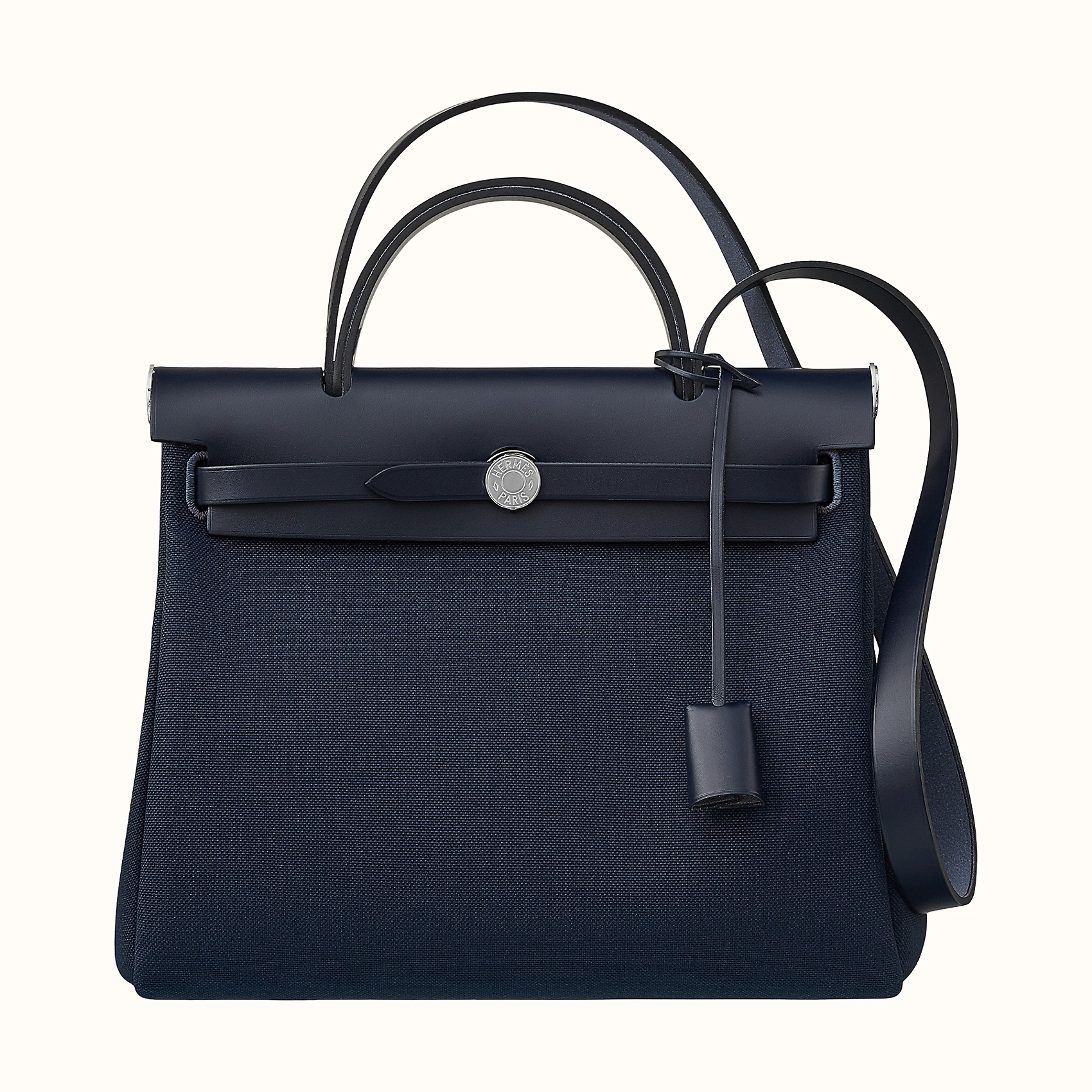 5. Saint Laurent Sac de Jour
The most classic of all Saint Laurent bags the Sac De Jour was designed in 2013 by then creative director Hedi Slimane. The Sac De Jour or bag of the day was inspired by the Hermès Birkin and is one of those bags that will never go out of style. This bag also does not have flashy logos, only a small Saint Laurent Paris marking near the top. The Sac de Jour is elegant, chic and fashionable and with the different sizes offered they can easily go from work, to lunch, to a night out.
This is an investment bag that you will not regret buying. It will be one of your favorite everyday bags!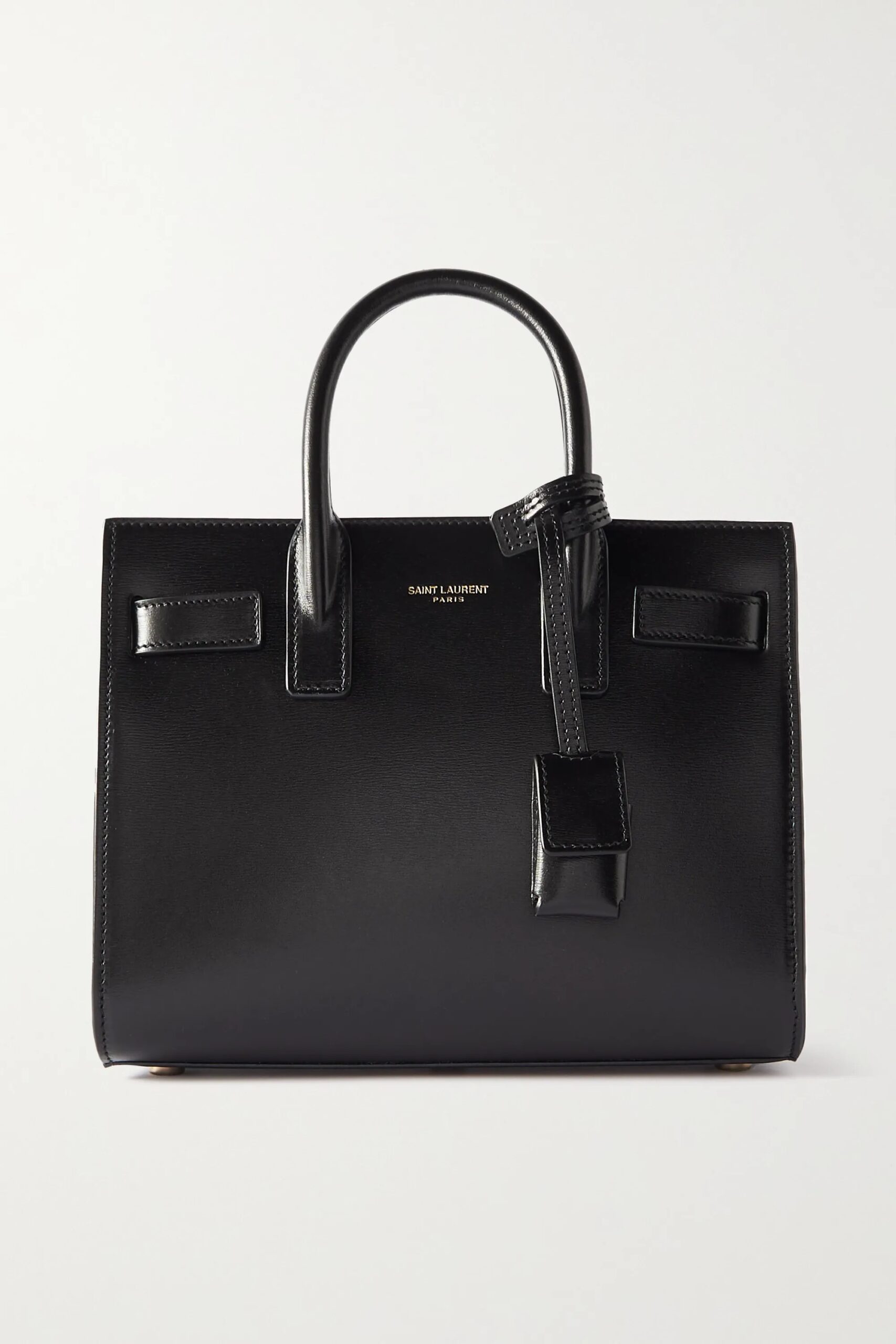 6. DeMellier New York Tote
This eternally chic British brand that is a favorite of the royal family is well know for its classic designs. This tote is the epitome of quiet luxury! The tote is inspired by the amazing New York City, its energy, architecture and people. Its modern yet timeless silhouette, and subtle luxury finish such as the soft grained leather and the gold belted detail makes it the perfect day bag. The double tubular top handles easily swing over the shoulder or can be looped over the crook of the arm. The roomy cotton lined interior features a zip pocket and slip pocket and can easily hold all everyday essentials plus A4 files or a laptop. 
This is an amazing everyday bag, you can take it from work to a casual lunch and even to the airport! You will not regret buying this tote!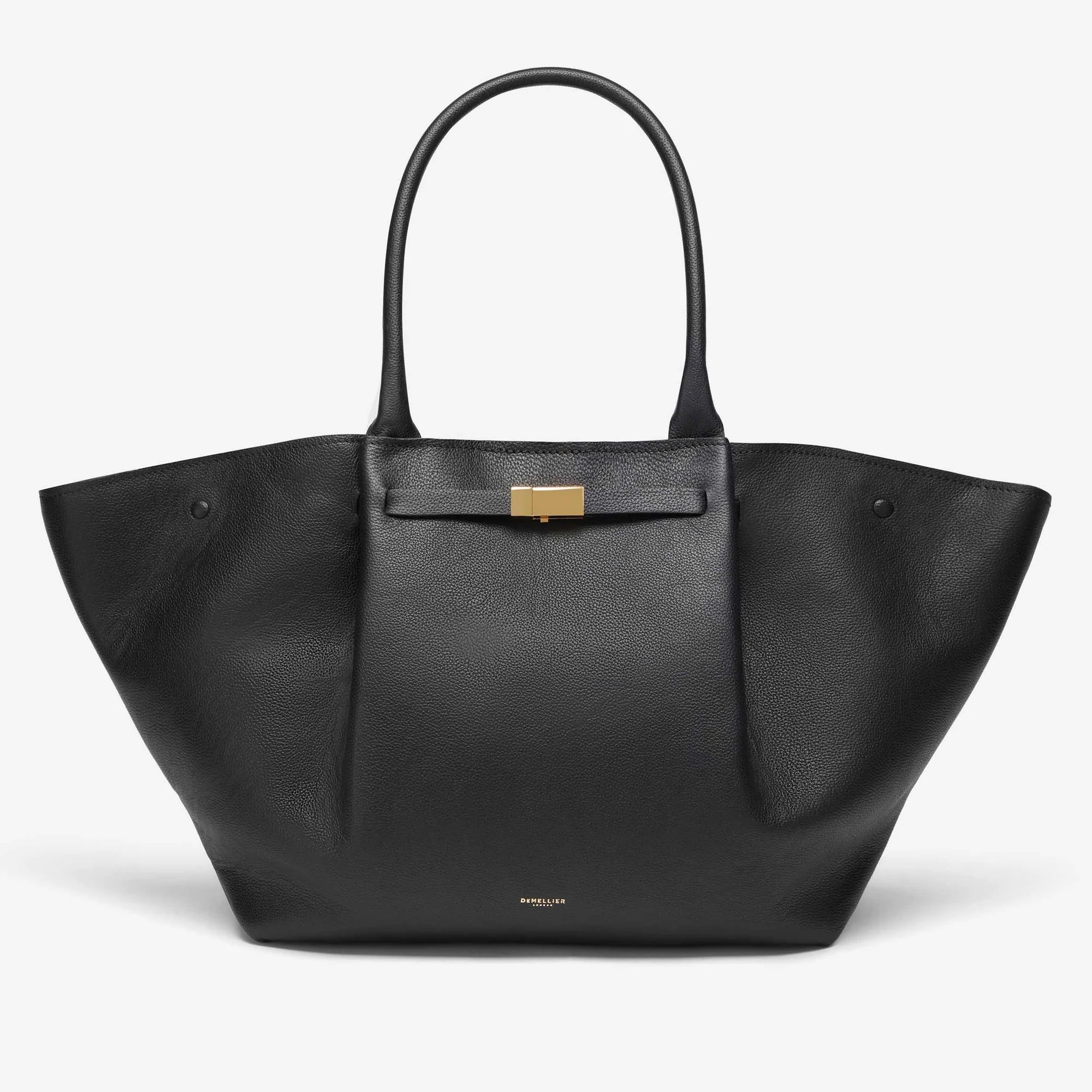 7. Bottega Veneta Andiamo Tote
Introduced in Matthieu Blazy's Summer 23 collection, Andiamo is the new icon of the house! Its name, Andiamo, "Let's go" in Italian, embodies the spirit of the bag, a tribute to going places and the concept of craft in motion. The bag features a timeless Intrecciato silhouette woven by hand. A metal knot adorns and fastens the sliding braided straps. Allowing it to be adjusted over the shoulder or across the body, giving the bag a soft tapered volume. It will fit all your everyday essentials and is the ultimate expression of quiet luxury!
This tote will continue to be super popular for years to come, it will not go out of style! It will for sure be an It bag in 2024!
8. Gucci Horsebit 1955 Bag
As the legend goes, the horsebit hardware entered Gucci's arsenal in 1953. It was Aldo Gucci—recognizing that shoppers liked a side of history with their handbags—who perpetuated the myth that the Gucci family had once been saddlemakers to nobility. Since the horsebit appeared on a handbag in 1955, that elegant hardware has become as recognizable as the Chanel double Cs. Reintroduced at the house's cruise 2020 collection, the reprised Gucci Horsebit 1955 bag comes in various shapes, like tote, satchel and shoulder bag. All unified by the instantly identifiable double D-rings. After all, there's no need for a Gucci logo when its signature hardware is present.
This bag is extremely classic and is one you can be sure you will love for many years to come.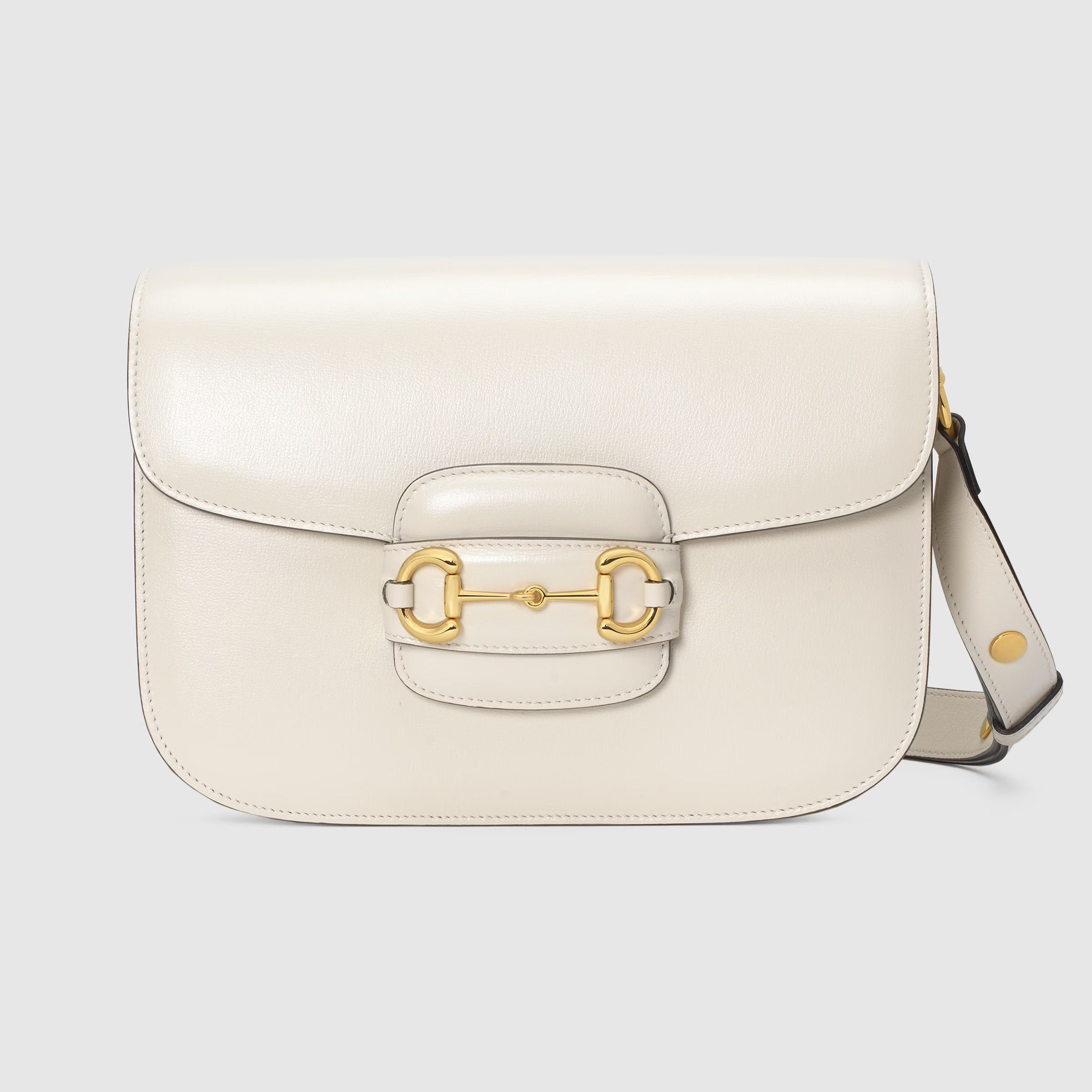 9. Aspinal London Tote
This is one of most elegant and timeless tote bags you'll ever find! Simple and understated, the signature London Tote is a versatile everyday companion. Handcrafted from the finest full-grain leather in a choice of supple pebble or soft croc finishes, its semi-structured shape is instantly recognizable with the two stitched 'A' panels to the sides, accented by the signature Bee & 'A' charms and subtle branding on the front. Designed to last a lifetime, this must-have piece can be carried by the soft top handles or worn over one shoulder. 
The London tote comes in a few different colors and sizes, all perfect for everyday wear!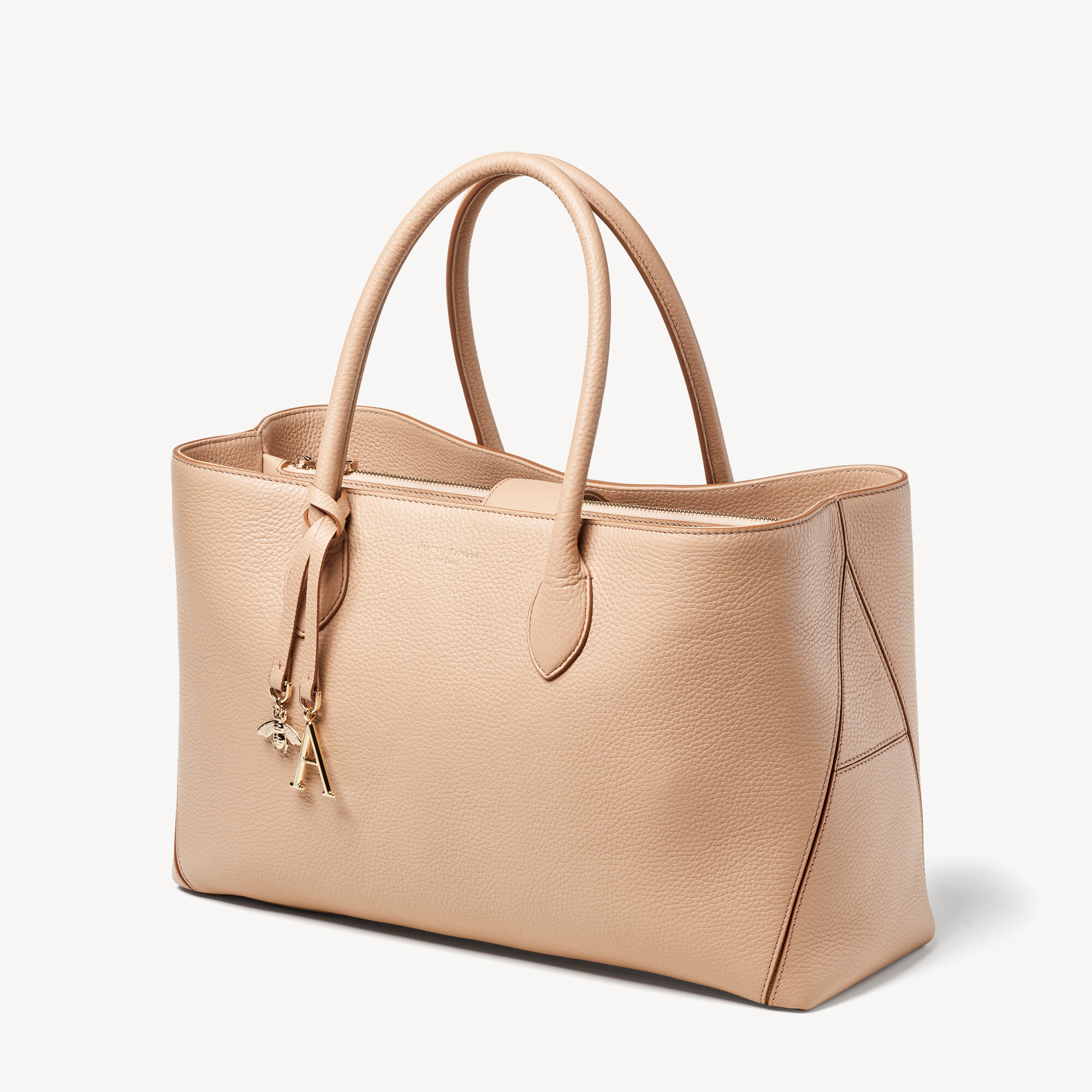 10. Loewe Puzzle Fold Tote
The Puzzle has been a Loewe icon since it was launched in 2014, and now the new iteration of the style is the fold tote. The Puzzle Fold Tote takes the iconic bag's signature geometric lines and reimagines them in graphic and architectural panels that allow the bag to fold completely flat, making it the perfect travel companion. Soft, lightweight and inventively crafted, it is finished with discreet LOEWE branding. Tote bags are a staple for everyday life and this one is elegant, practical and beautiful.
This is one of my favorite launches of the season, it would be an amazing everyday bag!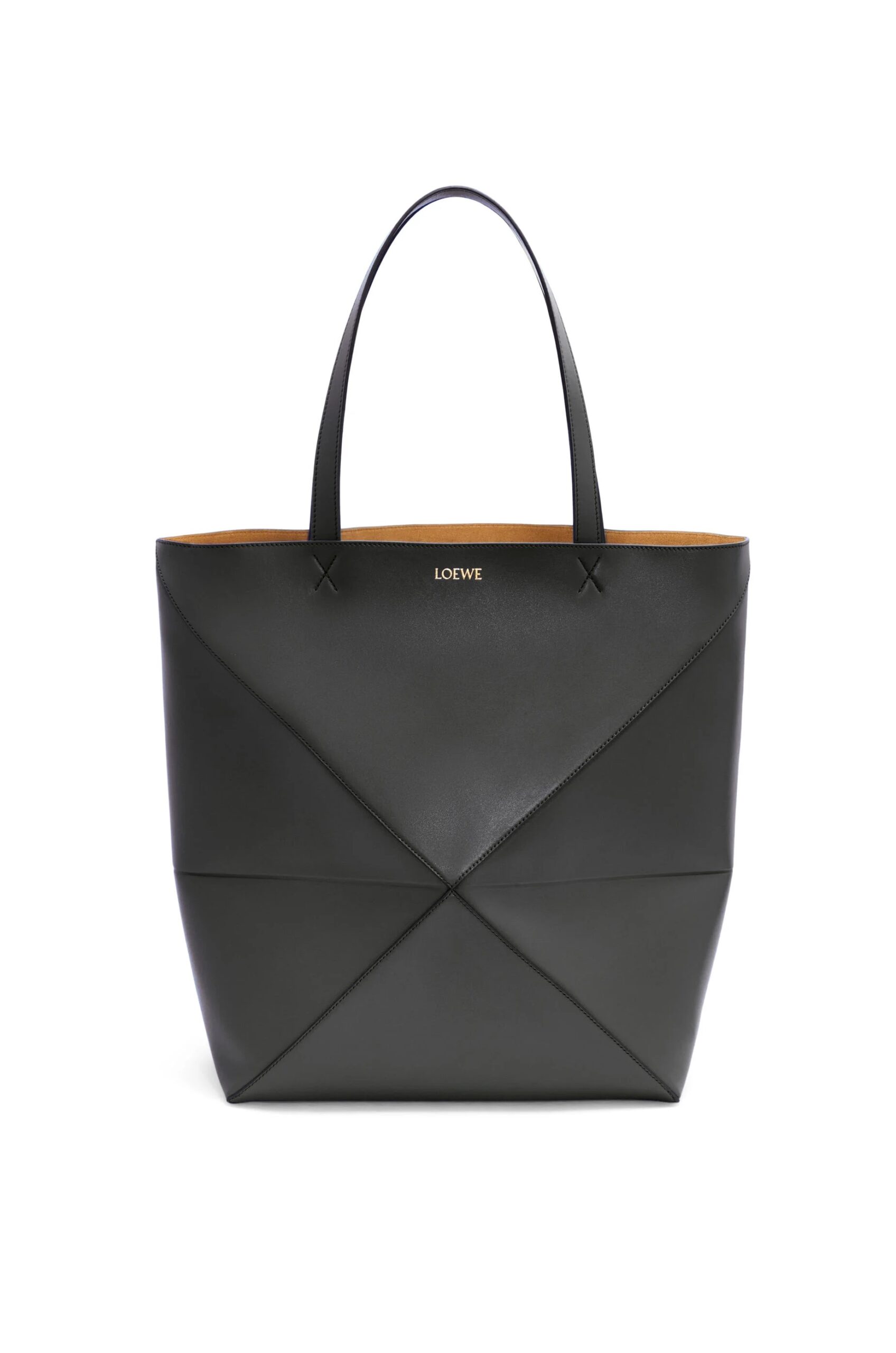 Hope you enjoyed the 10 Everyday Luxury Bags That Will Never Go Out of Style! Check out The Next It Bags of 2024!