Welcome to our list of the 10 Fall Staples Everyone Should Have in Their Wardrobe!
As much as we love trends no wardrobe is complete without a few basics. Fall is all about layers, light jackets and classic pieces that will make getting dress in the morning way easier! With these essential pieces you'll have a complete fall wardrobe and you can also match them with your favorite trends! Here I'll show you 10 classic pieces you'll be wearing every fall! All will be linked in the pictures featured! This list works for both men and women, showing just how versatile fashion can be!
So, without further ado here are 10 Fall Staples Everyone Should Have in Their Wardrobe:
1. Leather Jacket
What started as a bad-boy symbol in the 1950's today is a classic staple for every style! The biker might be the most popular one, but you can opt for a more minimalist style, if you prefer it that way. A good leather jacket will really last your whole life, it is the perfect grab-and-go jacket that will take you through any occasion. A timeless silhouette with lasting-quality a leather jacket is a great investment piece! Great for transitional periods choose a jacket you can wear with both a t-shirt and sweaters.
To ensure you will be wearing your jacket for a long time avoid the super oversized ones and prefer one that is actually your size but still has room for lairing pieces under it.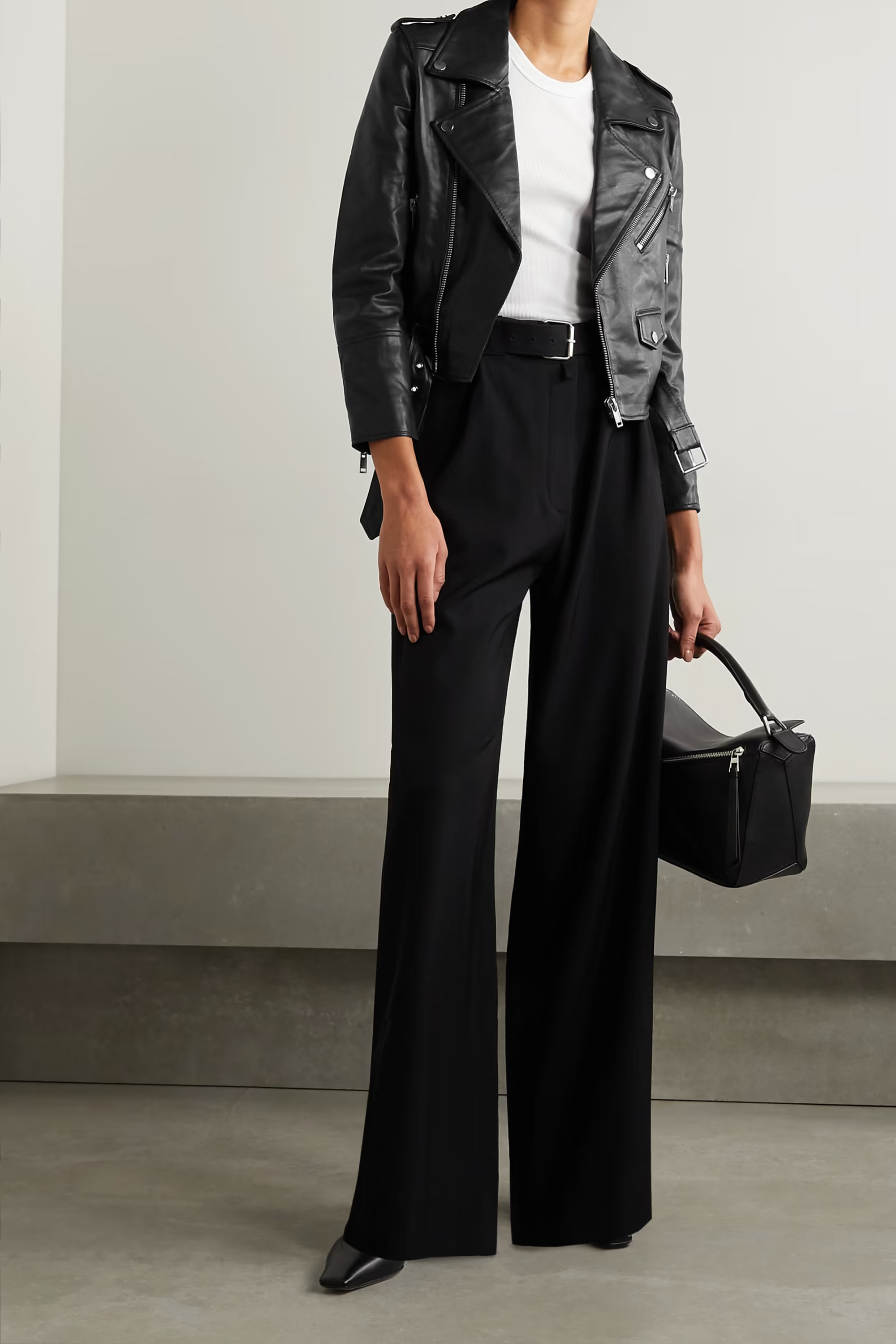 2. Classic Loafers
Since the 1950's loafers have been a part of the most classic shoes a person can own. Loafers are a must-have in any shoe wardrobe, and they are also super trendy now, so this fall is the time to finally invest in a good quality pair that will last a very long time! Loafers strike the perfect balance between smart and comfortable. While they may be best worn with tailored outfits and suiting, penny loafers look just as good with midi skirts and dresses.
The trendiest right now might be the ones with chunky soles, but I would invest in a classic pair that will not go out of style and that you will be wearing every fall!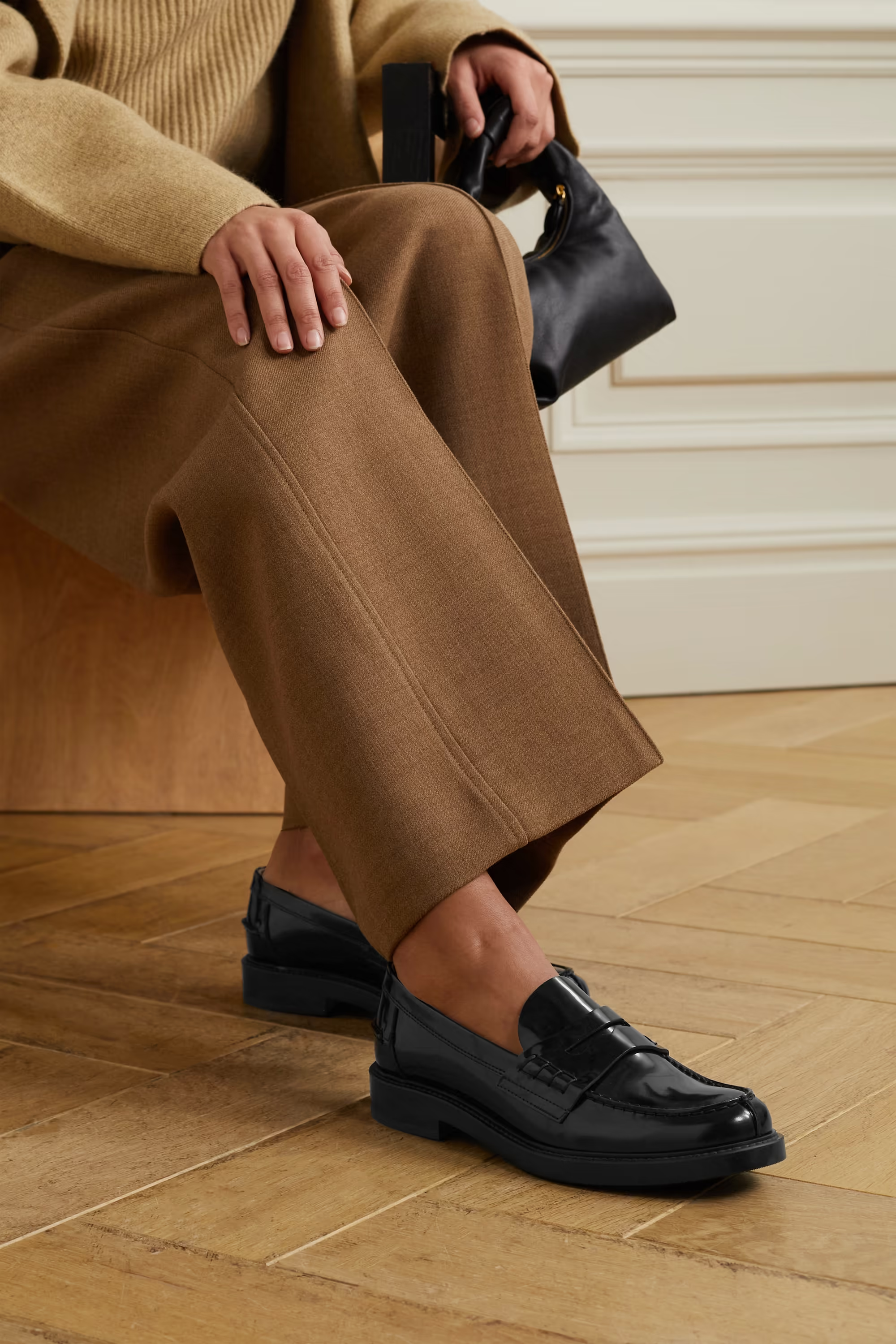 3. Black Trousers
A menswear-inspired staple, a good trouser will be your best friend if you like a more classical look. They are perfect for work but can also be dressed down if worn with a t-shirt and sneakers. They will suit every style and are certainly an investment piece. Not only do their flattering fit and inherent polish represent the ultimate confidence-booster, but they're among the few pieces that can transition easily between settings. A classic piece that is super popular now a good trouser will make you look super stylish whenever you wear it.
For fall opt for black or other dark shades, they will be staples in your closet!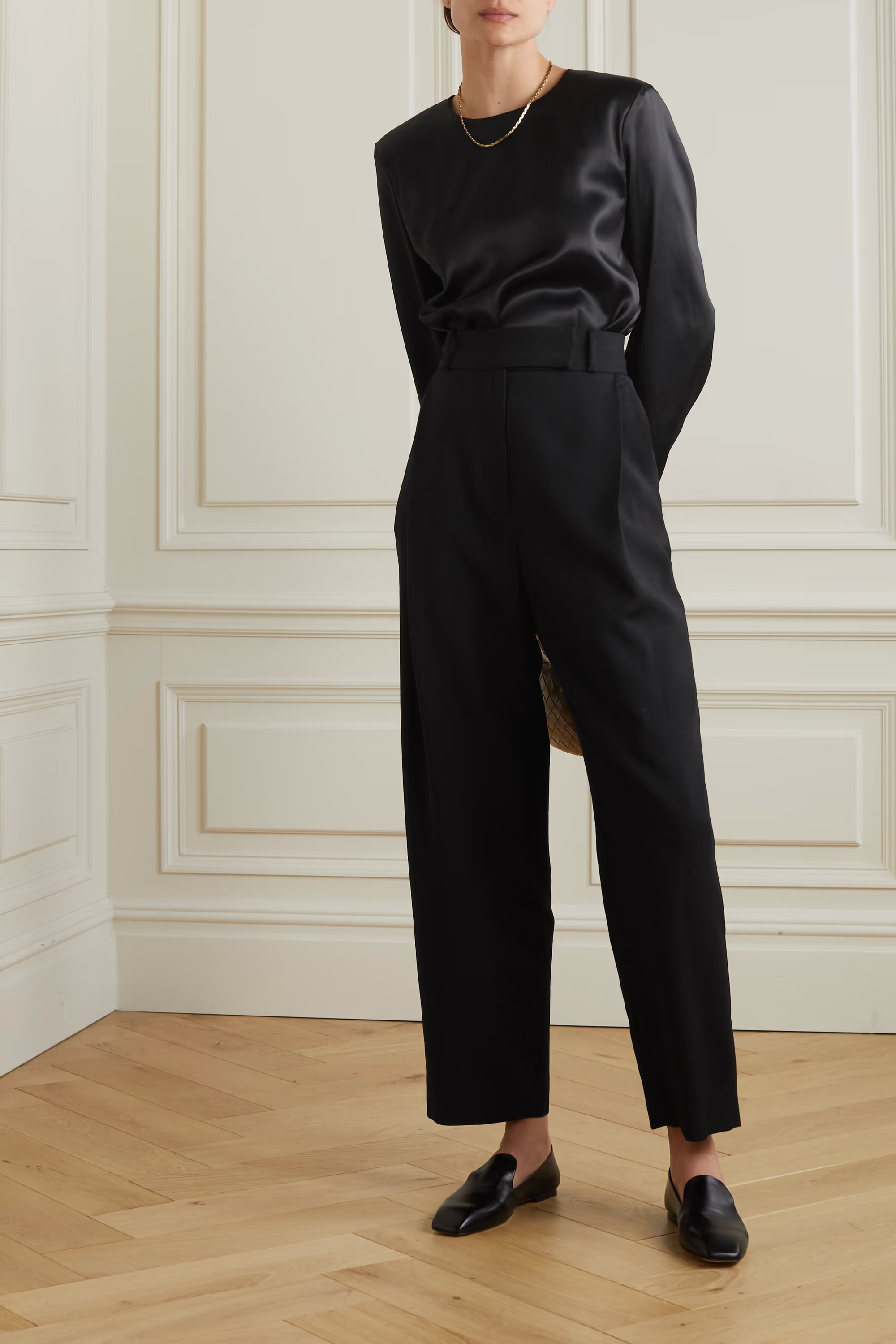 4. Tote Bag
Supremely versatile, a tote bag – with its simple silhouette and practical top handles – is a must have for any season but specially for fall! Whether you opt for classic black leather, a logo canvas or a colorful statement piece, a timeless tote is sure to make a welcome addition to any collection. From trapeze top-handles to big shoulder bags, a leather tote is more than just pragmatic, it's a must-have shape for any lifestyle.
Practical for everyday wear and travels, this fall you'll be reaching for your tote nonstop!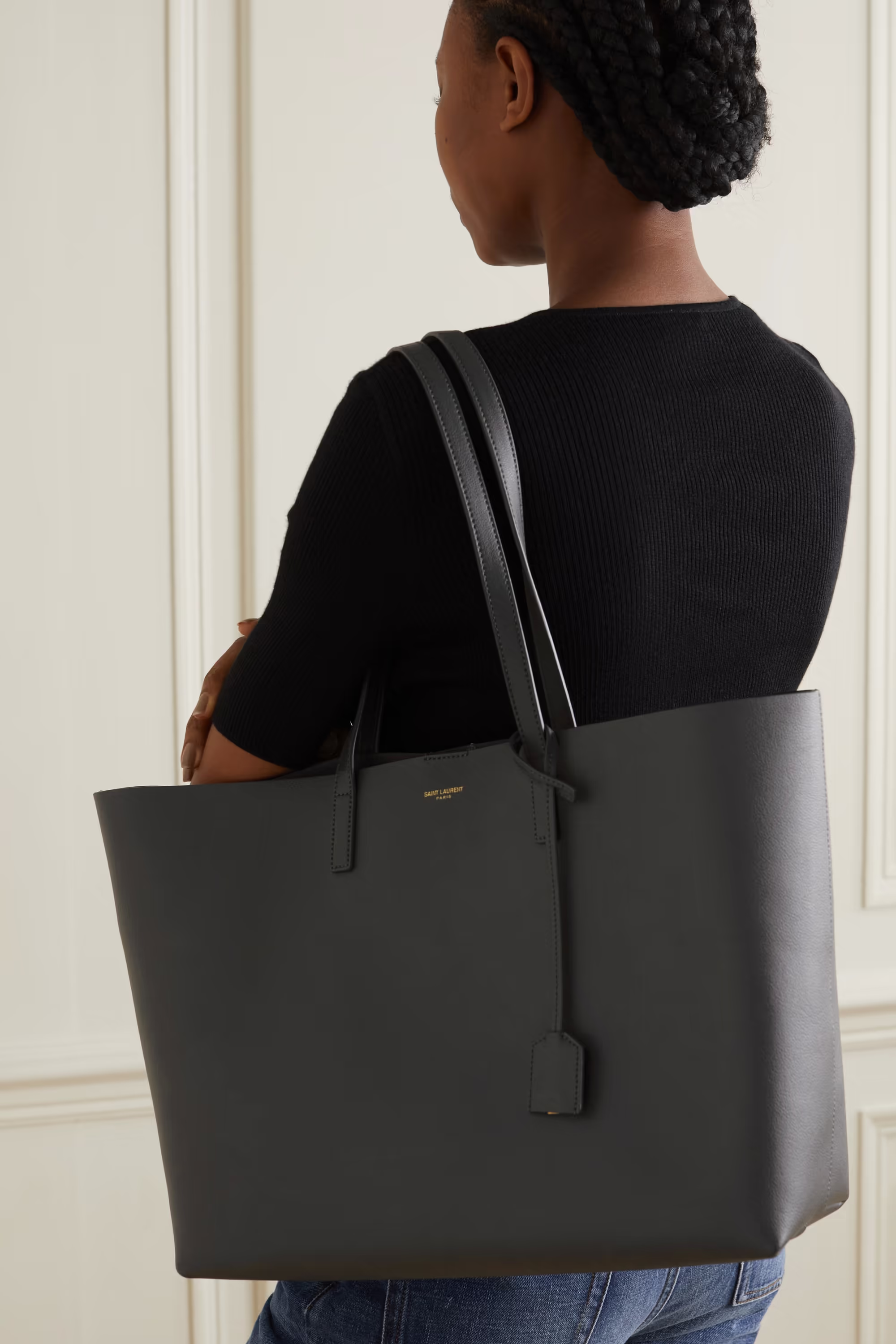 5. Blazer
Gone are the days when a blazer was only office attire, now it is a staple piece for every occasion. The key is to look for a blazer that you can layer with any top, whether a t-shirt or a blouse. The right blazer will make you feel powerful, stylish and comfortable at the same time. A nice structured blazer works like a charm on any outfit, it will take you seamlessly from work, to happy hour, to a night out.
Blazer have definitely become staples for women and paring one with jeans and a white shirt is the best way to channel your inner Princess Diana! And for men a good blazer can be the perfect grab-and-go piece for colder weather, just throw it over a t-shirt and call it an outfit!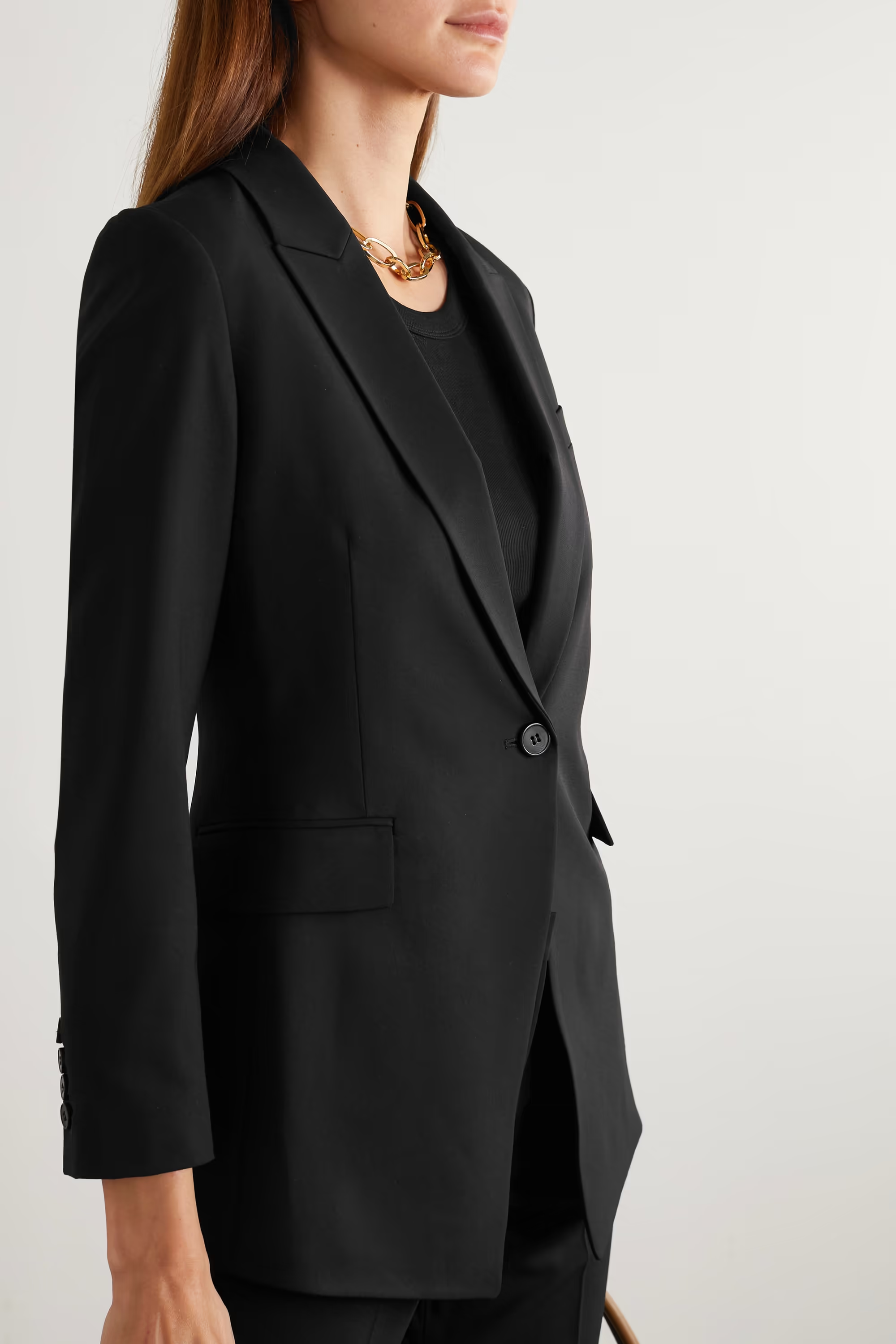 6. Cotton Sweaters
Wool and cashmere might be a little much for fall, for this season you need breathable sweaters and cotton is the way to go. Wear it alone or layer under jackets, a good sweater will truly be a staple. You can style your sweater from work to a casual dinner, having a good cotton sweater will make styling fall outfits a lot easier!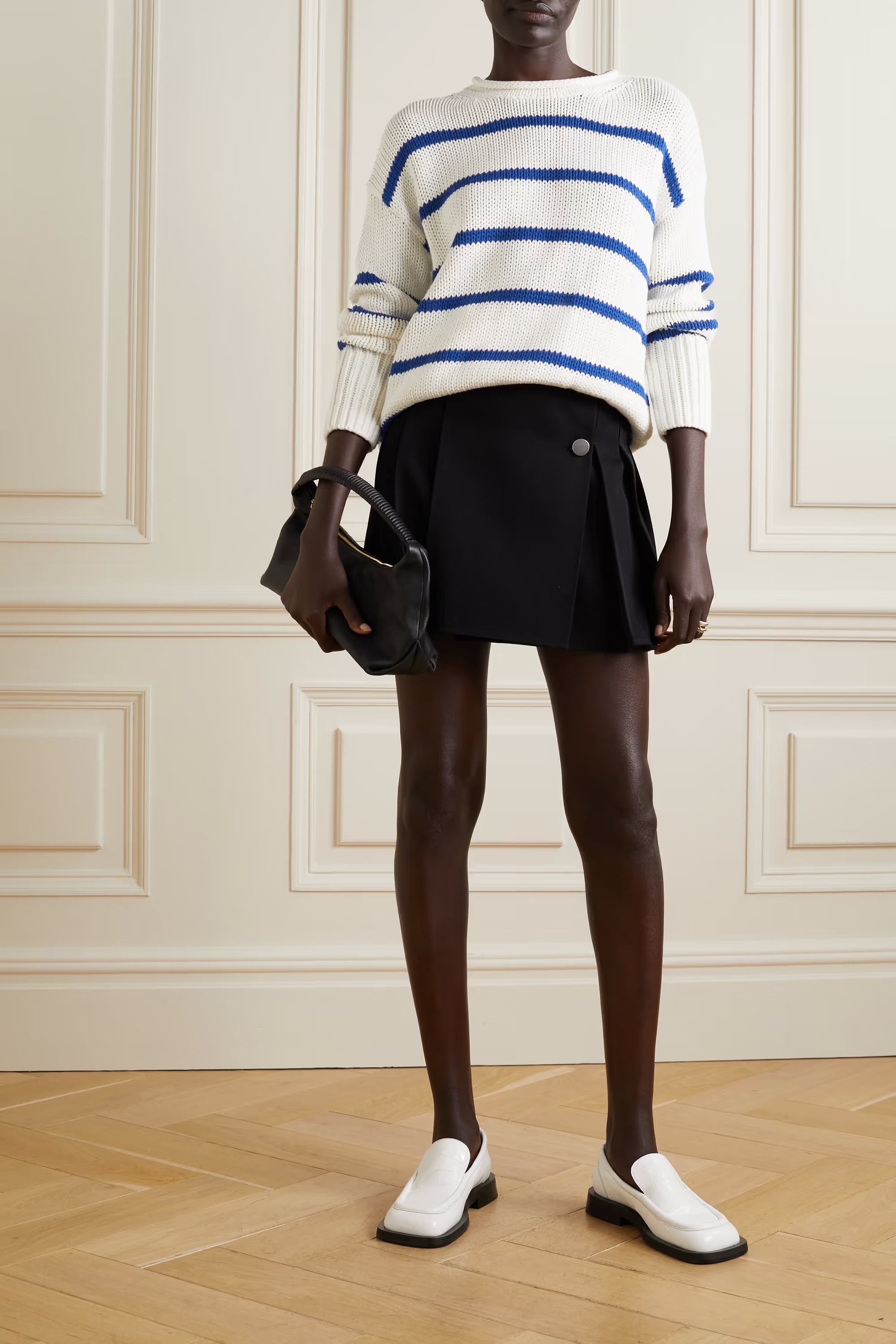 7. White Tank Top
The key to wearing any trend in a chic way is to have basic staples that form the foundation of your outfits. A white tank will be a fall staple, it is super trendy now but if you prefer you can opt for a classic white t-shirt. This is a staple piece to layer under blazers, with skirts, jeans and whatever else you would like.
No clothing item is more practical than a white tank, so invest in one with good quality that will last a long time!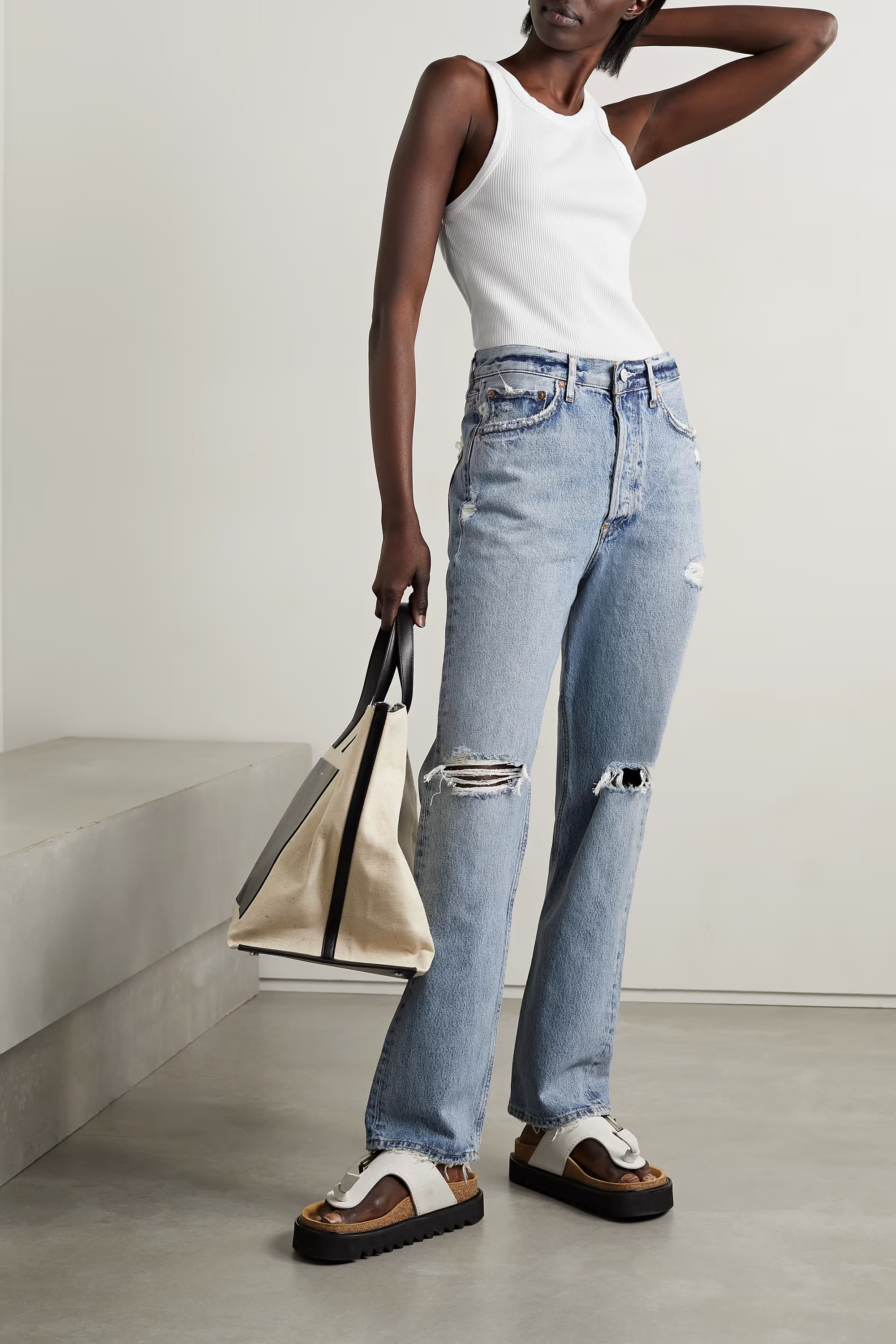 8. Boots
Of course no fall wardrobe is complete without a good pair of boots! Rain boots are always practical in the colder months, but you can also go for more elevated styles to complement your outfits. For women, knee-high boots that will always be chic, and men cannot go wrong with a classic Chelsea boot.
Choose the right boot and you can wear it for any occasion, from work to a night out!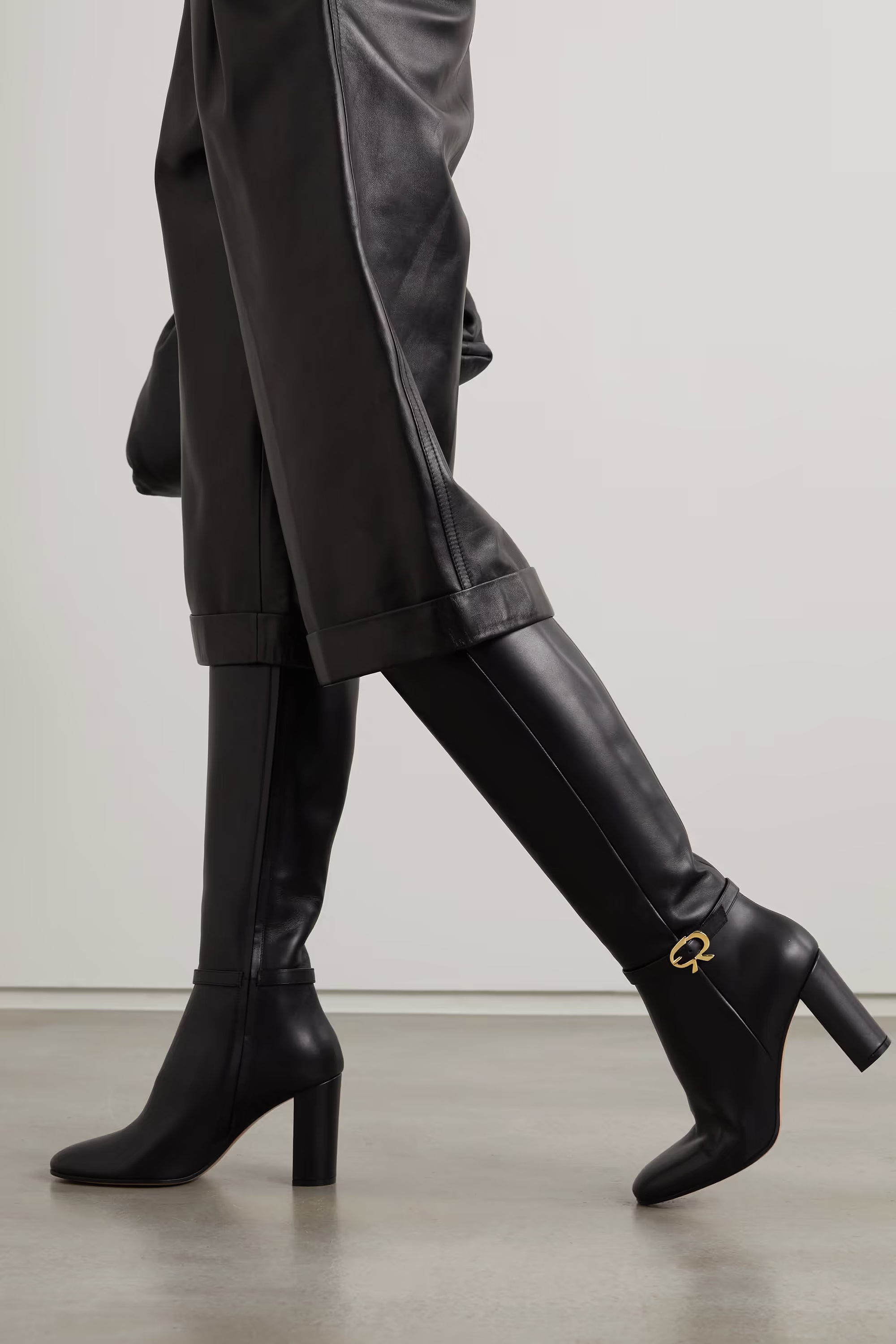 9. Classic Denim
The piece of clothing everyone has, jeans are a must for fall and really any season! Find a high-quality pair that will last forever and make you feel like your best self, every time you put them on. Jeans are an everyday staple that can be worn to almost any occasion.
We have been hearing a lot about wide-leg and skinny jeans, but the straight-leg is the most timeless style, is the one that transcends trends and you'll be wearing forever.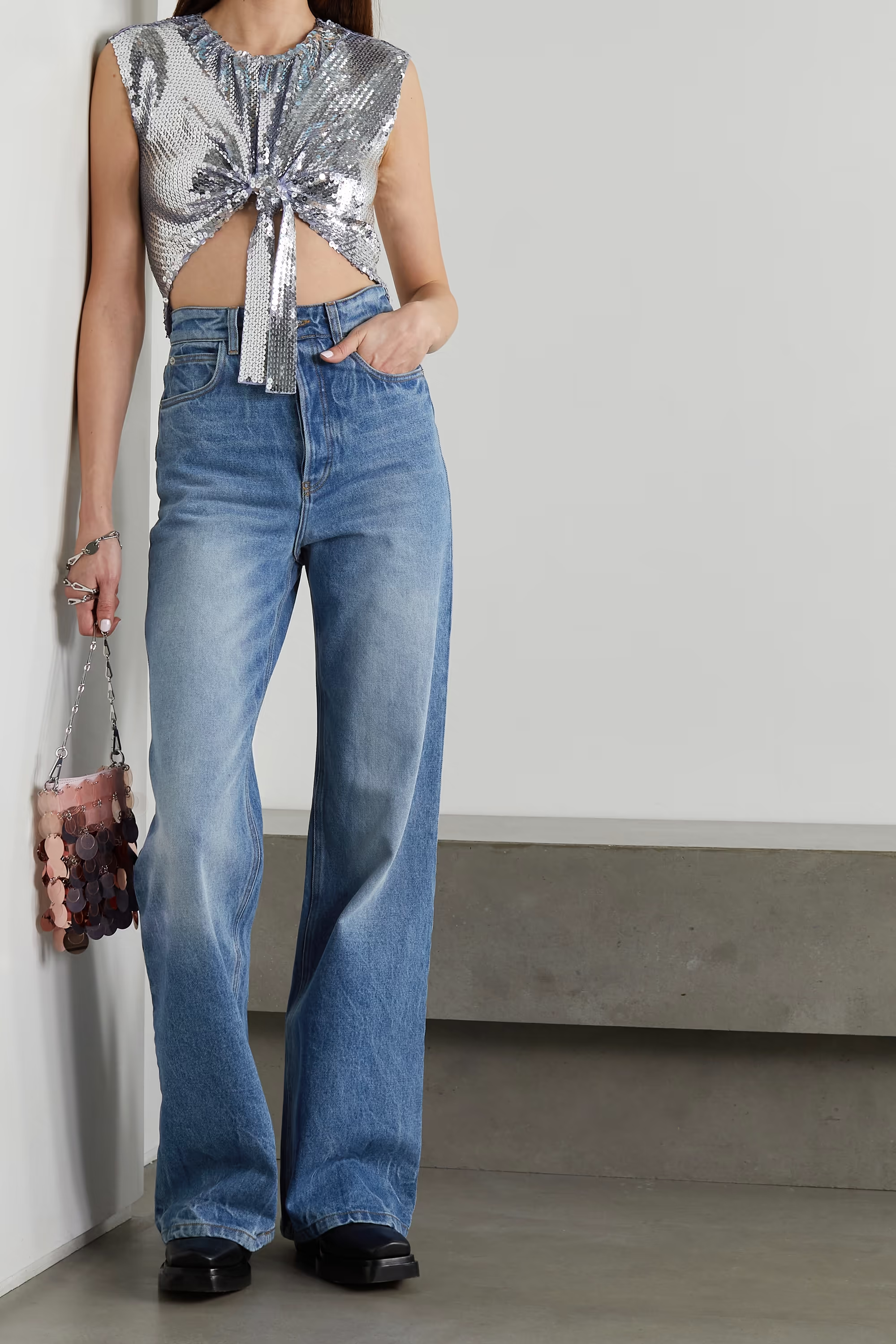 10. Trench Coat
Trench coats are perfect for fall, winter and spring! And even on those rainy summer days! They are classic pieces that everyone needs! It was during the First World War that this now iconic garment took the shape that we know today. People have been using trench coats for more than a century and if that doesn't prove they won't go out of style than I don't know what will.
And we can't speak of trench coats without speaking of Burberry! Burberry first created the water and wind proof fabric called gabardine in 1879. Using this material, Burberry would go on to design the first predecessor to the trench coat. After the war, it transformed into a fashion statement for men and women alike thanks to movie stars who wore the stylish coat on film. Today the Burberry trench coat is worn by woman all over the world.