Welcome to our list of the 10 Investment Pieces That Will Last a Lifetime!
In a world of fast fashion and passing trends, owning something that will last is a true luxury! These classic garments are called investment pieces, they are built to last, you'll be wearing season after season and they are so iconic they might even hold their value through the years. Considering cost-per-wear, the timelessness of the design and its place in fashion history, here I'll show you 10 items that will last your whole life, from bags to coats and shoes, everything will be linked in the images featured!
So, without further ado here are 10 Investment Pieces That Will Last a Lifetime:
1. Hermès Kelly Bag
There are many amazing designer bags that would be amazing investments, but for this video I thought I would feature this one, the bag that will last your whole life and will never go out of style! Émile-Maurice Hermès was the creative mind behind the first Hermès accessories. After the invention of the automobile, Émile-Maurice diversified the Hermès offerings with an array of products that reflected the changing times. Among his many contributions was the 'Sac à dépêches', which was produced in 1935 for his wife to carry. The bag would go on to achieve worldwide recognition 20 years later, when in 1956 Princess Grace Kelly used her 'Sac à dépêches' to shield her baby bump from the paparazzi. In an early instance of what might today be described as 'viral marketing', Hermès received so many requests for 'The Kelly Bag', as it became immediately known, that it was renamed in honor of the princess.
Today an icon of elegance and sophistication, the Kelly achieved this status not only for its design, but also because of the woman it is named after. The price of a Kelly bag when you buy from an Hermès store varies from $9,000 to around $12,000.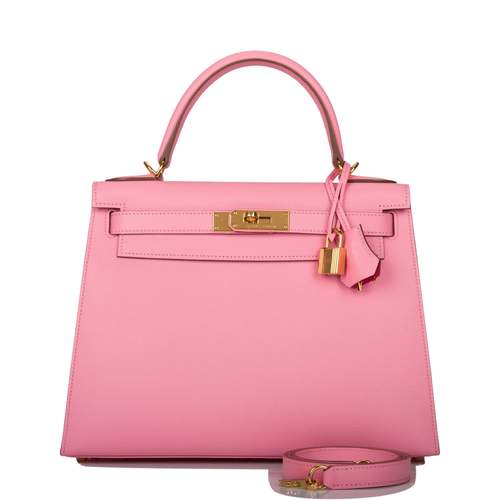 2. Cartier Tank Watch
A timeless timepiece is an amazing investment piece you'll wear for the rest of your life! Designed after the shape of tanks on the battlefields of World War I, this legendary watch was and still is a symbol of understated elegance. The watch somehow manages to be both rectangular and square, borrowing lines from its namesake, and it has remained part of the Cartier catalogue since it was created in 1917. The purity of its lines and its elegance allows for all types of creative versions. The Tank has had a legion of A-list celebrity wearers, including Jacqueline Onassis, Andy Warhol and – more recently – Michelle Obama.
This watch is classic, elegant and really is a staple for everyday wear.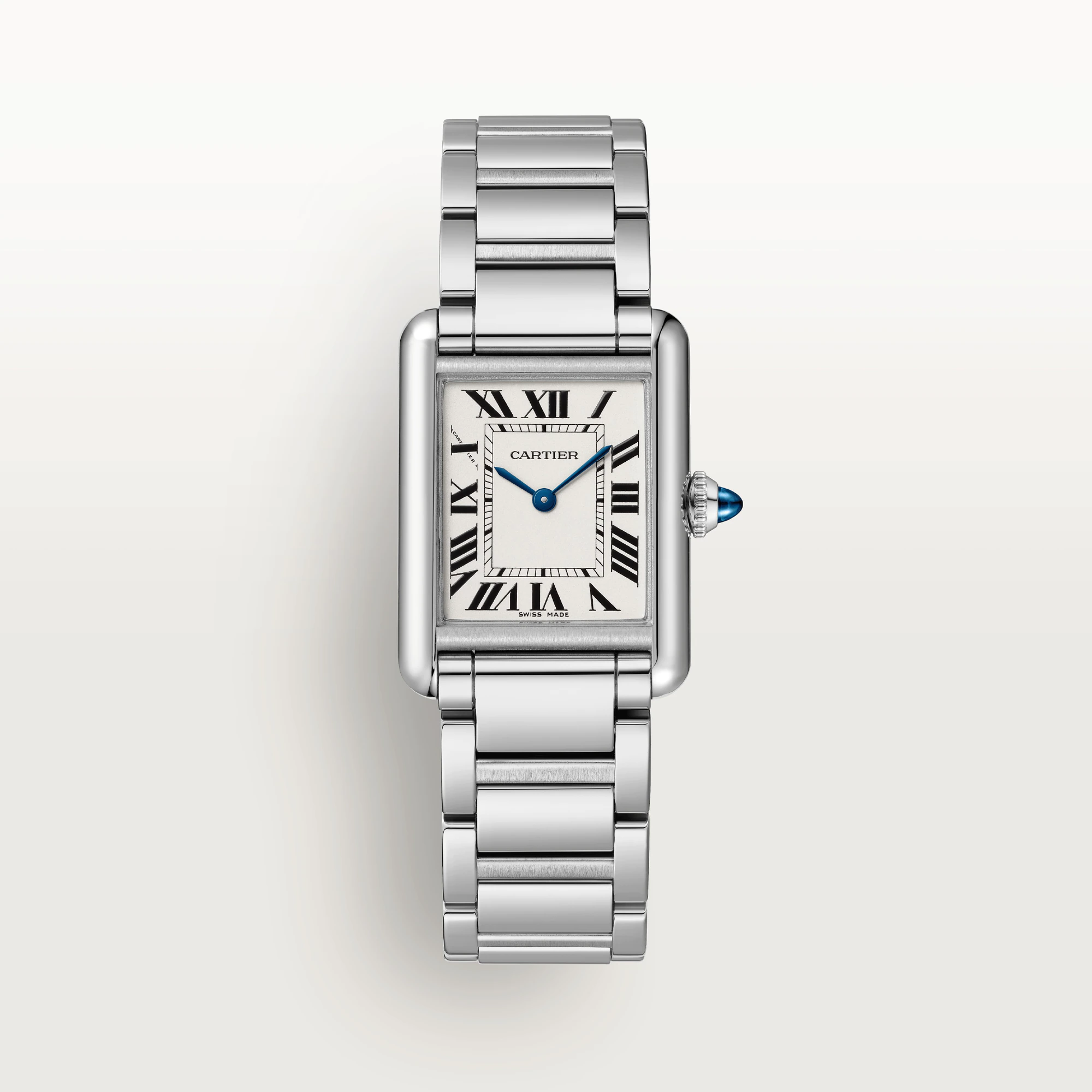 3. Chanel Tweed Jacket
Inspired by the Suffragette Suit, Coco Chanel designed the first truly female suit, in the modern sense. Chanel first introduced the suit in her collection in 1923 but it did not impress her clients or the media. After world war 2 she tried once again in tweed and this time it was a huge success. Unlike the ones who came before, the Chanel suit was glamorous and feminine. Inspired by sportswear, the iconic tweed fabric used in the Chanel suits was initially not considered a glamorous textile, but that has changed since. An article of clothing previously only worn by men, now had a luxurious and unique version for women. Worn by international fashion figures including Jackie Kennedy, Princess Diana, Brigitte Bardot, and Barbara Walters, the Chanel suit has become a representation of sophistication and a permanent staple of the brand.
You can buy the full suit of course, but the jacket is the one piece that you will wear time and time again for the rest of your life.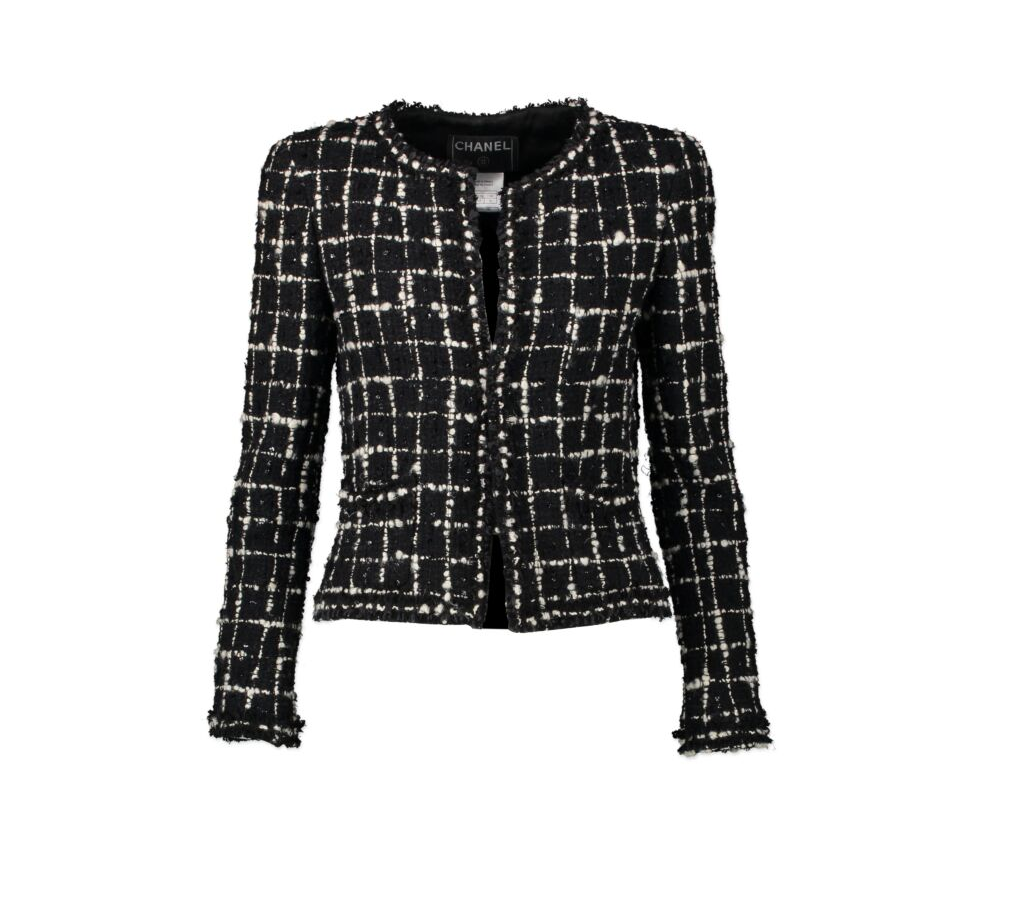 4. Van Cleef & Arpels Alhambra Bracelet
There are many jewelry pieces that are worth the investment and that will last forever and this one is a prime example! In 1968 a four-leaf clover design was introduced, and 50 years later it remains emblematic of the famous brand. It was inspired by the quatrefoil motifs that are found on the Moorish tiles of the Alhambra Palace in Granada. It was also meant to function as a lucky charm — a tradition that stems from the Touch Wood rings introduced in 1924. This simple but distinctive design proved instantly popular with important jewelry collectors including Elizabeth Taylor.
It is as popular today as it was 50 years ago, proving the point that good design never goes out of fashion. And the bracelet is the ultimate expression of the Alhambra and one of the best designer bracelets you will ever find.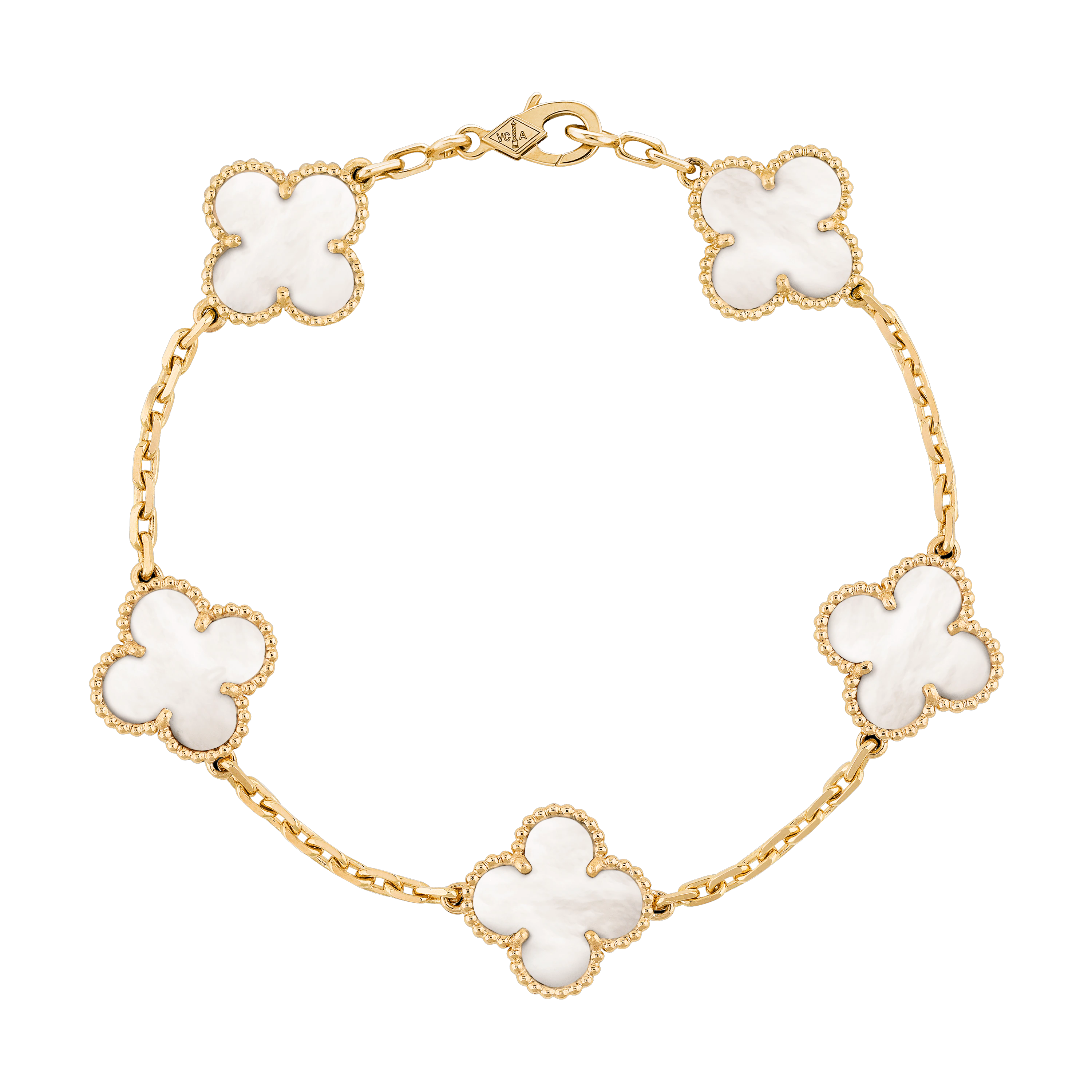 5. Louis Vuitton Keepall
No luggage is more iconic and classic than Louis Vuitton luggage! An icon since the appearance in 1930, the Keepall embodies the spirit of modern travel. Light, supple and always ready for immediate departure, the bag lives up to its name: it really does fit all! This larger version of the Speedy is available in multiple sizes and a few different materials, like canvas and leather. It comes with two top handles and a detachable crossbody strap.
This is the perfect bag for traveling with style, it doesn't get any better than the Keepall.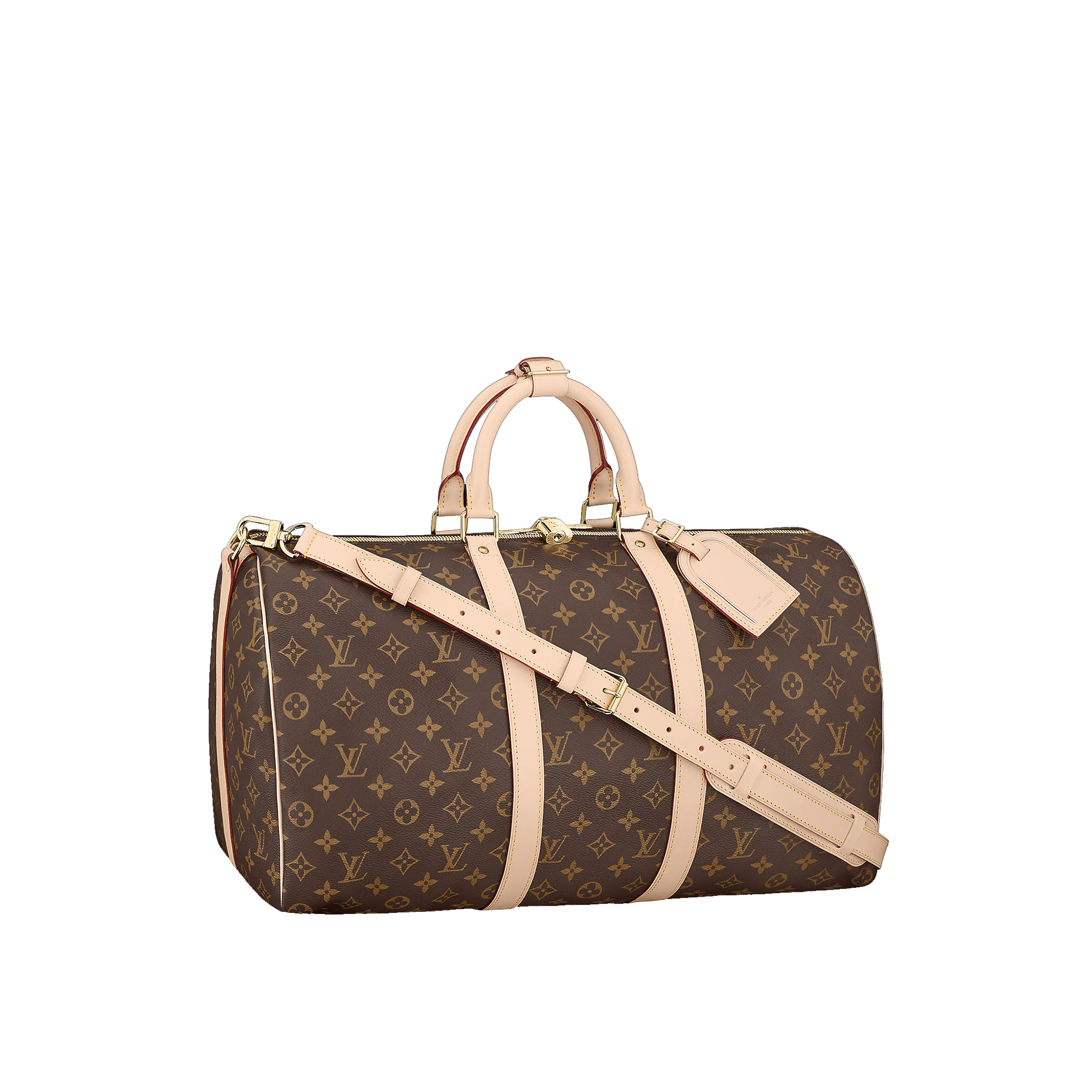 6. Burberry Trench Coat
Trench coats are perfect for fall, winter and spring! And even on those rainy summer days! They are classic pieces that everyone needs! It was during the First World War that this now iconic garment took the shape that we know today. Burberry first created the water and wind proof fabric called gabardine in 1879. Using this material, the brand would go on to design the first predecessor to the trench coat. After the war, it transformed into a fashion statement for men and women alike thanks to movie stars who wore the stylish coat on film. Today the Burberry trench coat is worn by woman all over the world.
People have been using trench coats for more than a century and if that doesn't prove they won't go out of style than I don't know what will!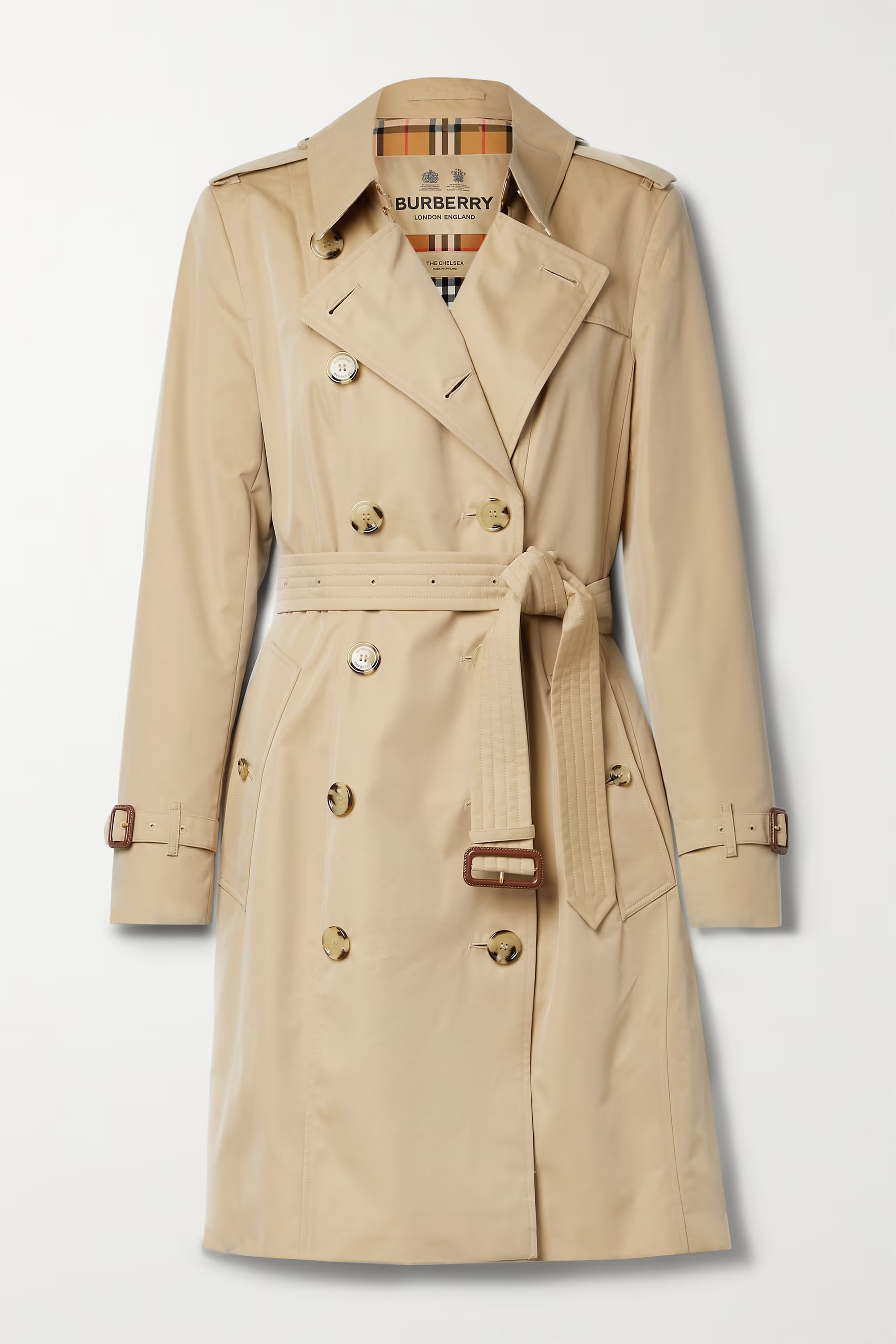 7. Chanel Slingbacks
First created by Gabrielle 'Coco' Chanel in 1957, there's more to Chanel's two-tone slingbacks than meets the eye; the nude upper part lengthens the leg, while the black toe shortens the foot. Former Creative Director Karl Lagerfeld reintroduced them in Autumn/Winter 2015, and they soon became a must-have. It was originally inspired by 1950's men's shoes and today they are a symbol of femininity. To this day, the classic pumps remain a fashion-girl favorite, thanks to their sleek silhouette and neutral colorway. This is a shoe you can be comfortable in while looking elegant and chic, isn't that the dream?
You can rest assured knowing these shoes will never go out of style, you will love them for many years to come!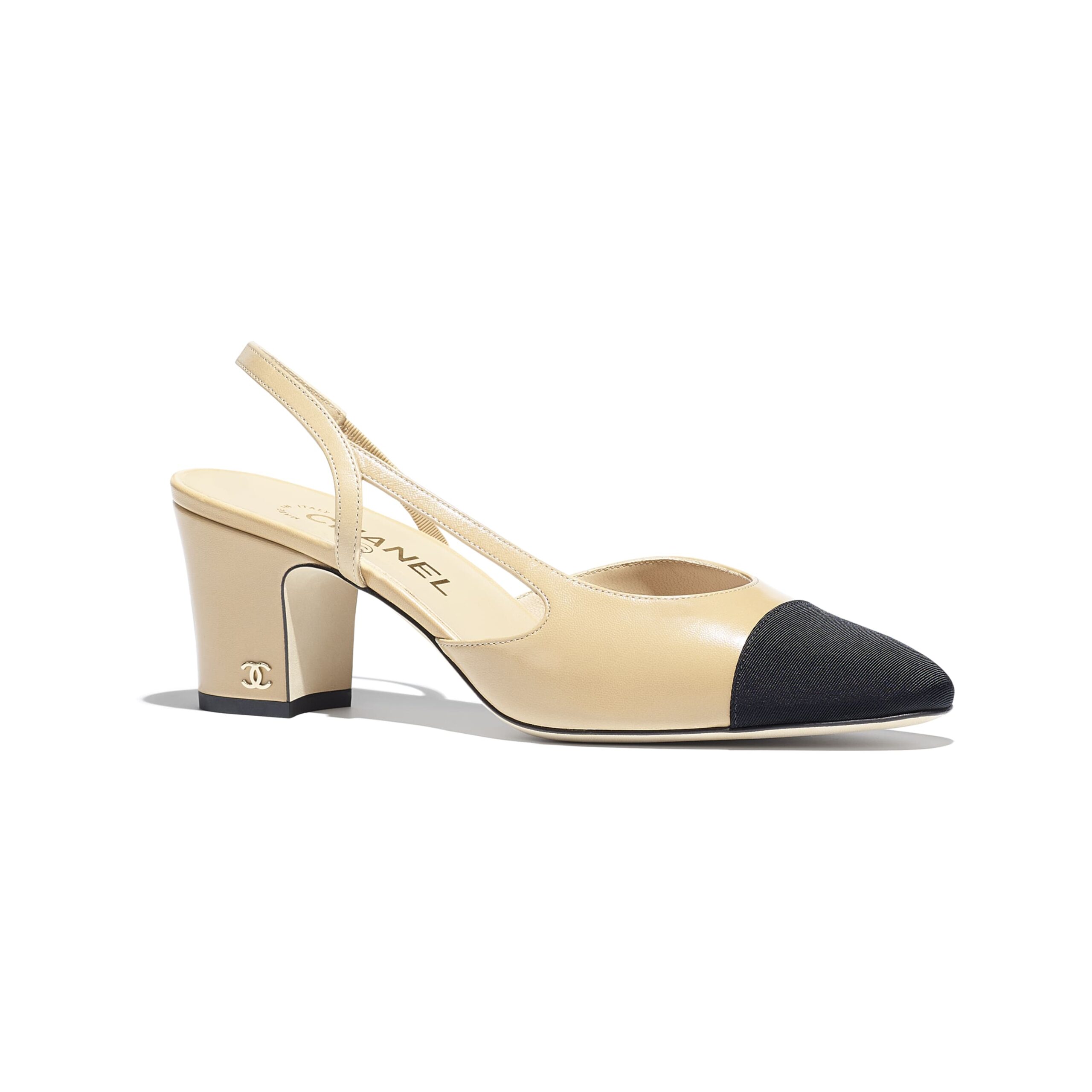 8. Manolo Blahnik Hangisi Pump
Having reached icon status due to pop culture, the Hangisi pumps aren't only the most classic heels of the brand but are also some of the most iconic heels ever! These pumps are extremely chic and timeless, so if you are looking for the perfect wedding shoe look no farther. The now famous Manolo Blahnik buckle was first introduced in 2008 in the Hangisi pump. Blahnik designed the pump, embellished with a crystal buckle, in pink, black and green satin for spring '08. Since then, the Hangisi style has evolved into boots, mules, d'Orsays and flats. It has been produced in over 100 materials and colorways, as well as in seven heel heights. Each pair of Hangisis is handmade in Italy, and each buckle is made up of 144 separate stones.
These pumps are like pieces of jewelry, you'll treasure them forever!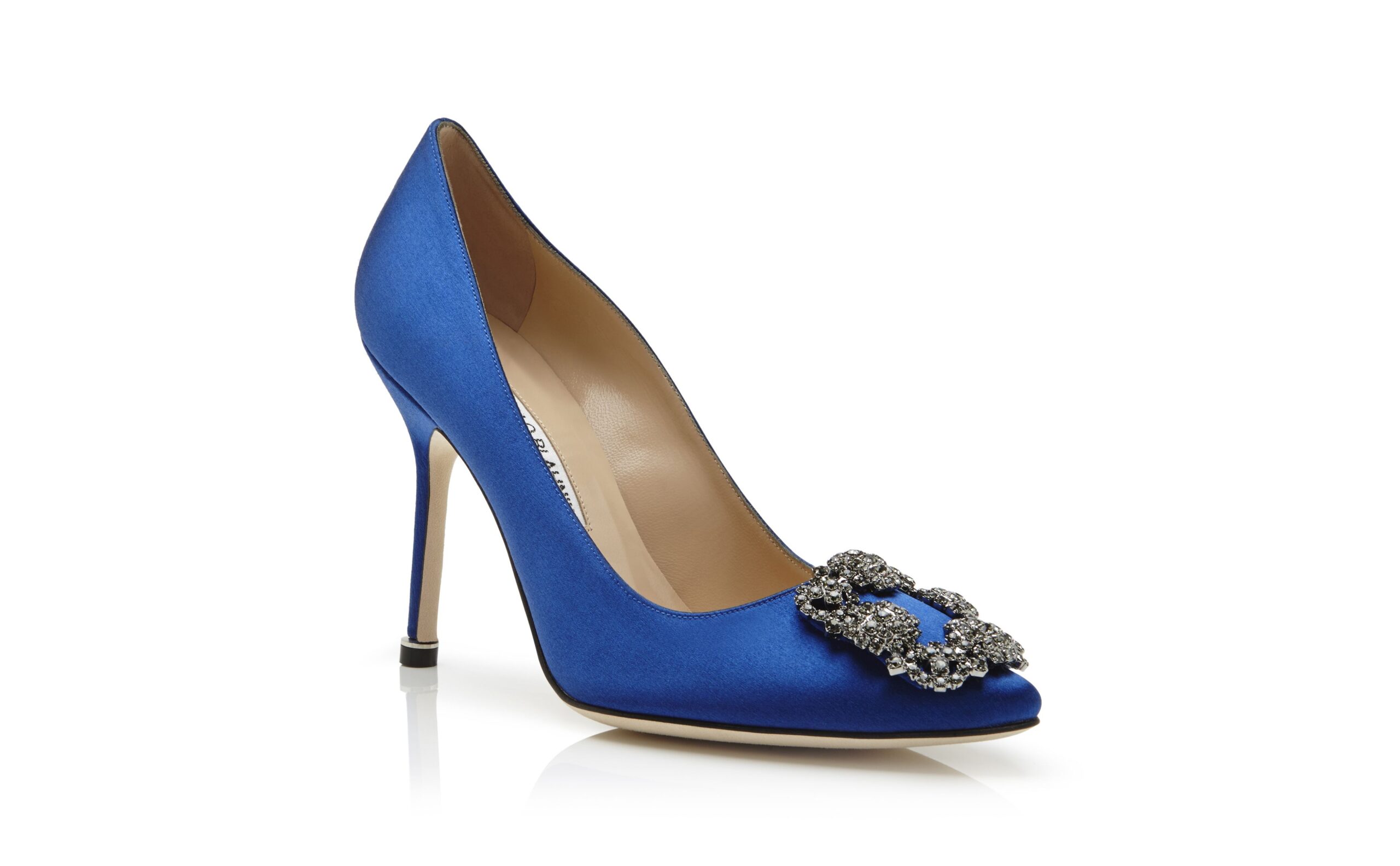 9. Saint Laurent Tuxedo
In his Autumn-Winter 1966 collection, Yves Saint Laurent introduced his most iconic piece: the tuxedo. This garment, which was meant to be worn in a smoking room to protect one's clothing from the smell of cigars, was originally reserved only for men. Saint Laurent's tuxedo, however, was not an exact copy of the men's tuxedo. He used the same codes but adapted it to the female body. He said: For a woman, the tuxedo is an indispensable garment in which she will always feel in style, for it is a stylish garment and a not a fashionable garment. Saint Laurent's tuxedo proved too ahead of its time and was initially snubbed by his haute couture clientele. Only one was sold, but the rive gauche version was a success. The label's younger clientele was quick to purchase it, making the tuxedo a classic. Saint Laurent would go on to include it in each of his collections until 2002.
Le Smoking, the sharply tailored, all-black tuxedo, remains the signature style that defines Saint Laurent's impact on fashion. A forever staple Saint Laurent blazers are a piece you will be wearing your whole life!
10. Gucci Horsebit Loafers
In 1953 Gucci created a loafer entirely inspired by the equestrian lifestyle. The result was the iconic Horsebit shoe we know today: A simple leather loafer embellished with a metal horse bit. Until this day it is still wildly popular and one of the top selling Gucci products, it is the type of shoe you will keep in your collection forever. You can choose between the loafer and the slides, both equally comfortable and stylish, but of course the loafers are the most classic.
This is that rare shoe that can easily be worn from work to casual outings, it will be a staple in your closet!