Welcome to our list of 10 New Designer Bags That Will Never Go Out Of Style!
Usually when we talk about forever bags, we mention those classic bags that have been around for decades, but there are many new launches that will always be in style! Here I'll show you 10 bags that were launched in recent years and that you will be loving forever. With these bags you have more options to choose from when buying your forever bag, they will always be chic.
So, without further ado here are 10 New Designer Bags That Will Never Go Out Of Style:
1. Saint Laurent Solferino Bag
This is a beautiful crossbody that can easily take you from day to night. This elegant and minimalistic bag was launched in 2020 and it was an instant hit. This new addition to the Saint Laurent collection fuses heritage aesthetics with a modern appeal. The bag is slightly boxy and carries the iconic YSL logo, it is a satchel style bag that comes in smooth leather and suede. It has an adjustable strap that allows you to carry this bag on your shoulder or crossbody.
This is an amazing everyday crossbody bag and is the perfect embodiment of the Saint Laurent style, that is understated while still being fashion-forward with a rebel appeal.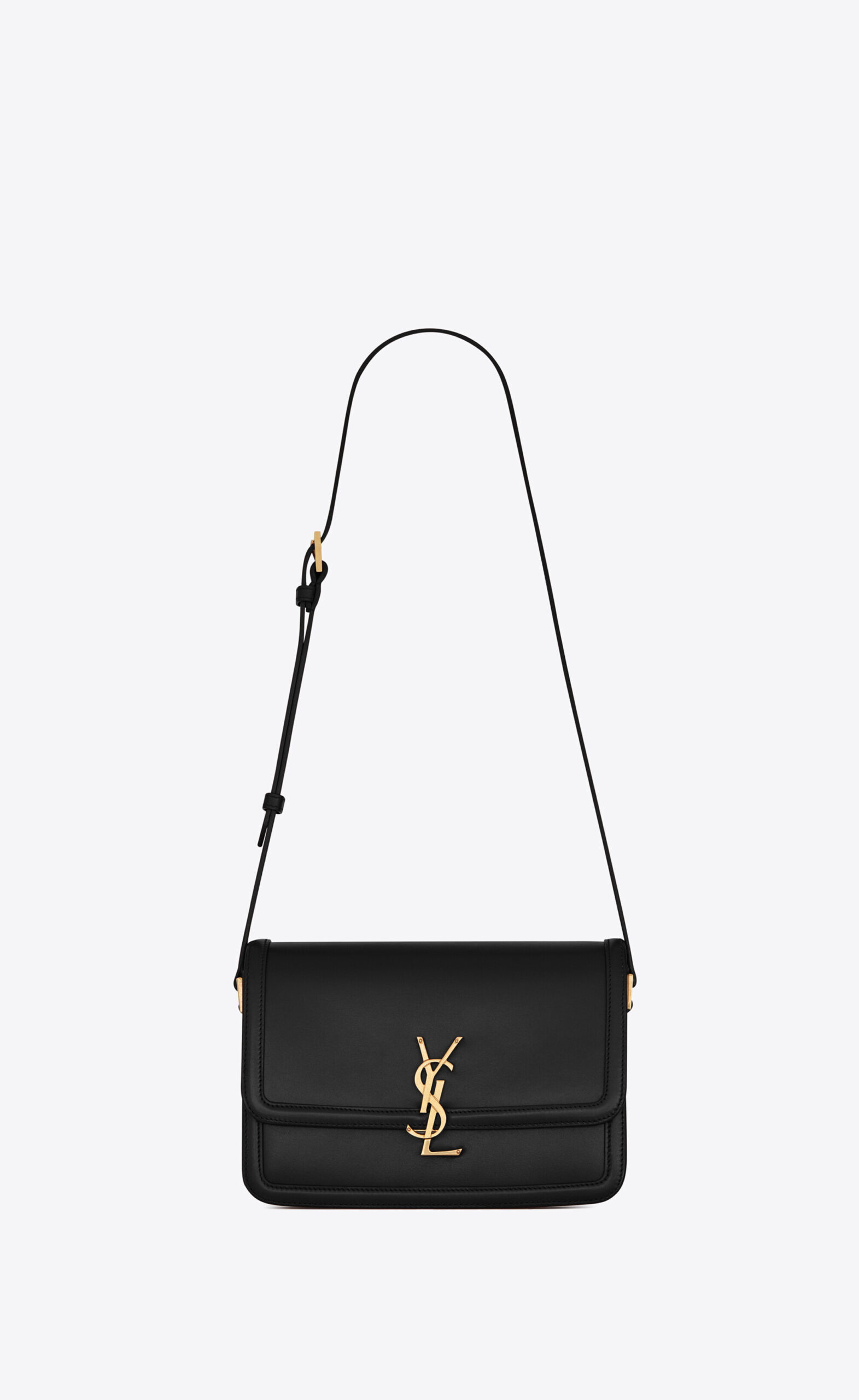 2. Dior Lady 95.22 Bag
One of the most classic and iconic bags in recent fashion history, the Lady Dior is now reinvented. Revealed at the Dior autumn-winter 2022-2023 ready-to-wear show, the Lady 95.22 bag revisits the House's unique heritage with modernity. An ode to the link between past and present, it reinvents the lines of the Lady Dior and echoes the year 1995, the date of the icon's creation, and 2022, the year of this original reinterpretation. The two handles, delicately refined with leather and metal, are punctuated with "Dior" charms, evoking the lucky-charms of Monsieur Dior. 
This bag promises to be a new staple of the house, is a classic shape with a modern spirit, I am really in love with this one.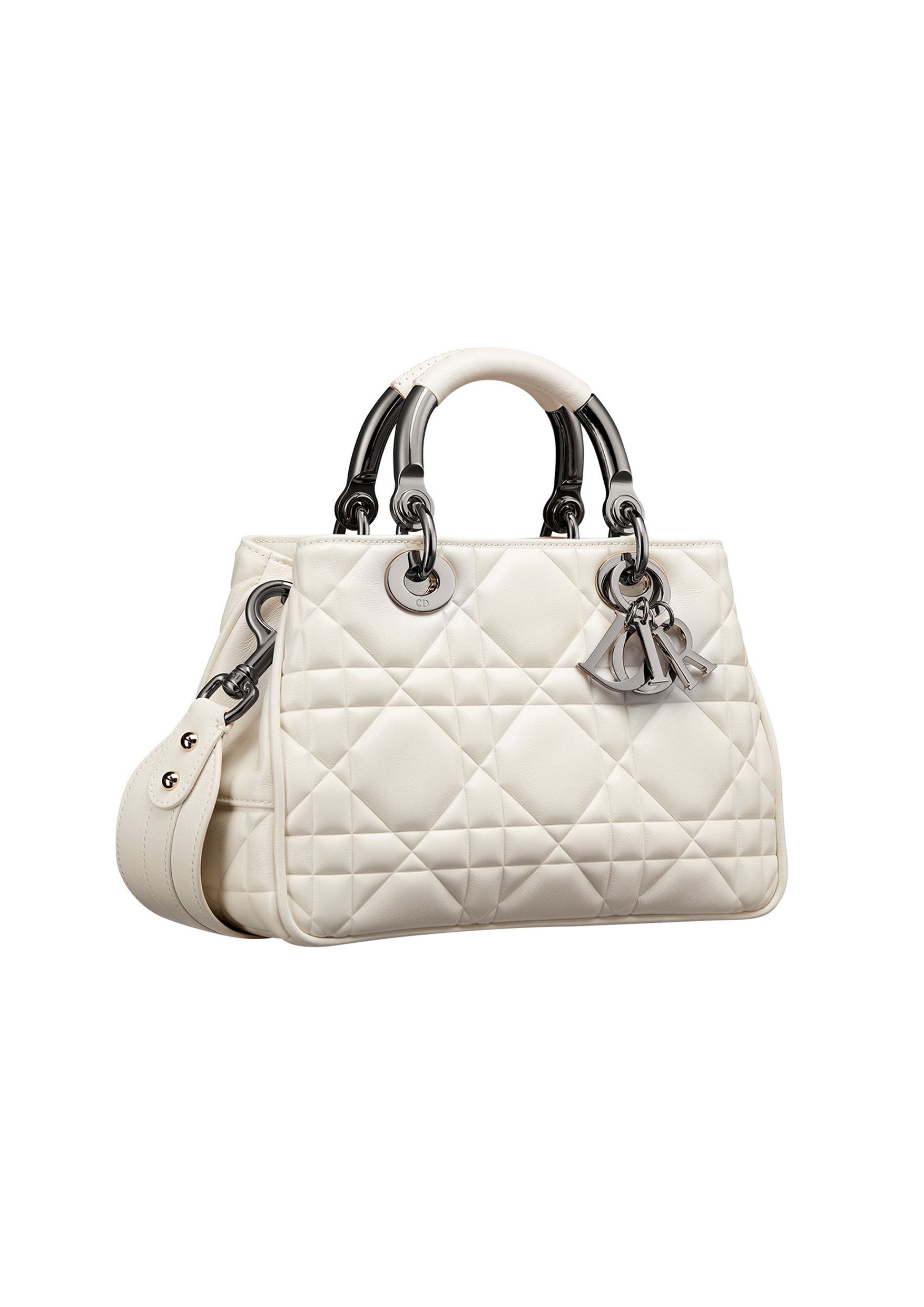 3. Prada Cleo Bag
The Prada Cleo Bag is becoming a classic staple of the brand, it was launched in late 2020 and is more popular with each year that passes. The Cleo draws inspiration from Prada's hobo bags from the 1990s archives and is crafted using traditional manufacturing techniques. Its construction incorporates some of the brand's codes, including flowing lines, sloping sides and an enveloping shape. Feminine, elegant and modern, this Prada Cleo bag is made of fine brushed leather, an expression of the brand's expertise. The Cleo bag now comes in a mini size, with a shoulder strap and also with a flap, not to mention the multiple colors, patterns and materials. 
You can wear the Prada Cleo to any occasion, it is a chic, cool and beautiful bag that will never go out of style!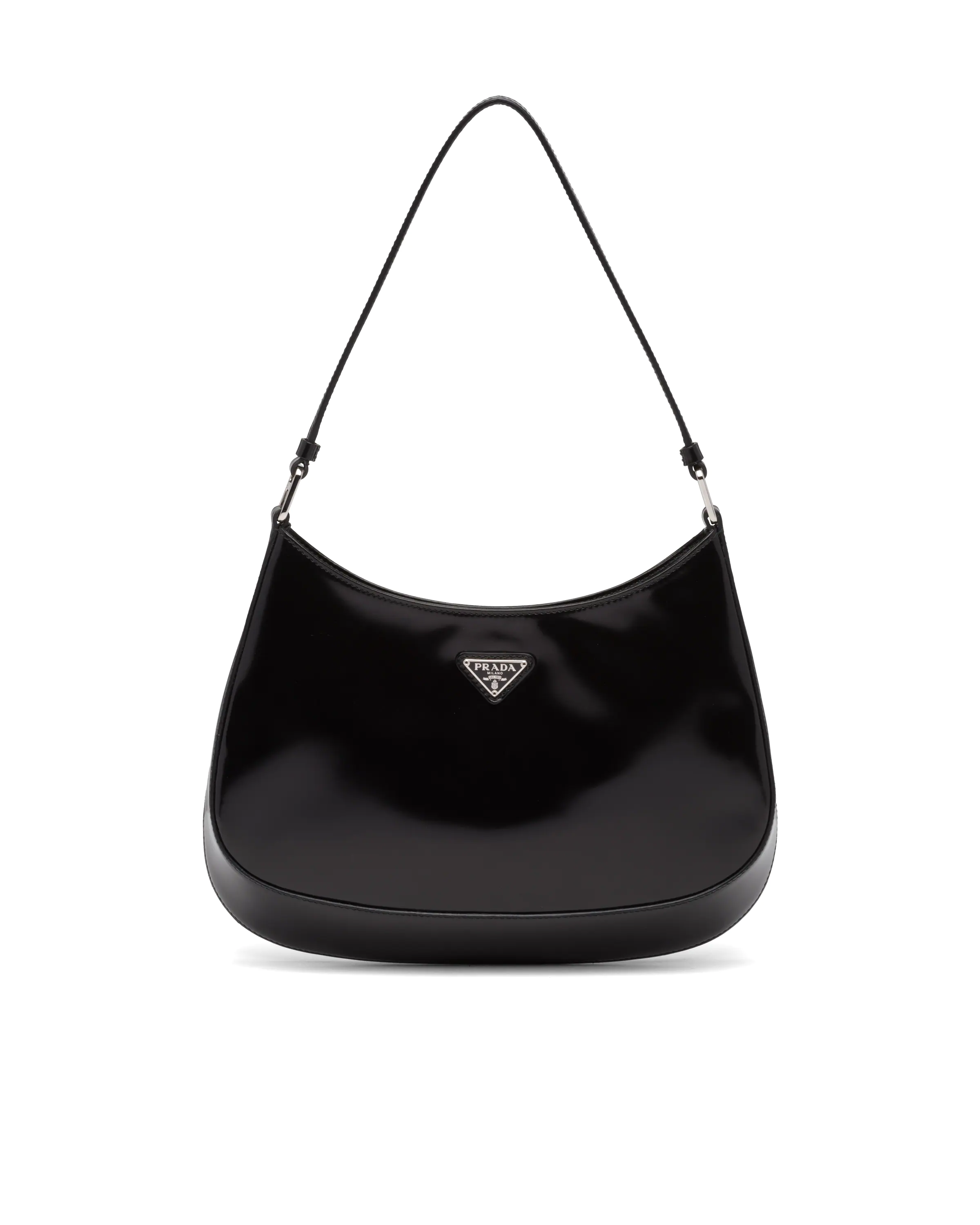 4. Strathberry Tote Bag
A modern classic, the Strathberry Tote is a timeless style you will cherish for years to come. It is defined by an understated silhouette and the signature Strathberry bar closure, which elegantly folds over the top handle to keep the bag securely closed. Wear it by hand, by the top handle, or attach the shoulder strap and carry it crossbody for hands-free ease.
A favorite of Megan Markle this bag is perfect for everyday wear and comes in multiple sizes and colors you can choose from.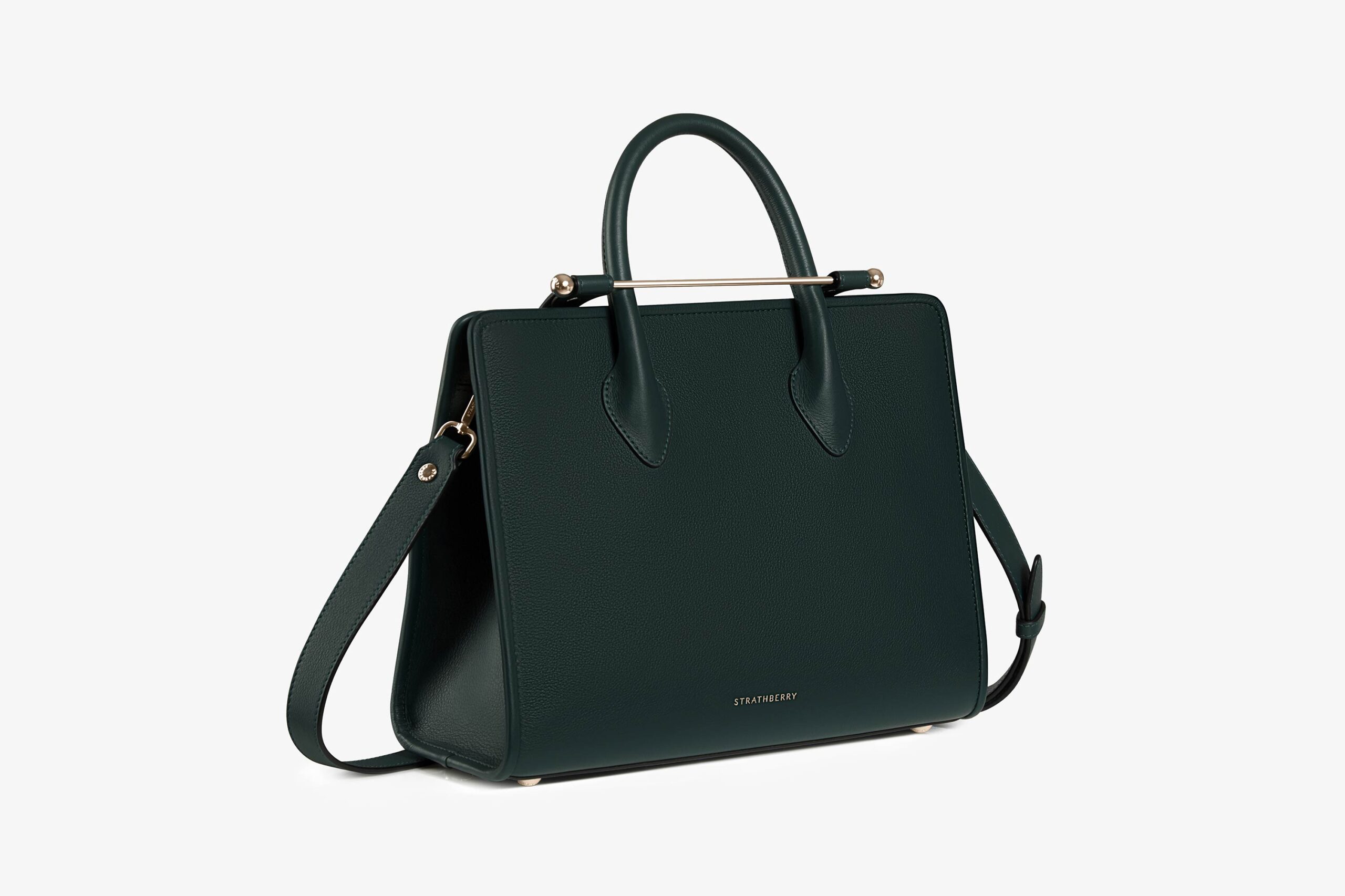 5. Celine Triomphe Bag
A new bag that is becoming a classic, the Triomphe will be a staple in your life. The Celine Triomphe bag was designed by Hedi Slimane in 2018 and it bears the Celine logo designed by Celine Vipiana herself. In 1973, Vipiana introduced a newly designed logo that featured an intertwined double C design, with an intricate center pattern that nodded to the architecture of the Arc de Triomphe. The bag has become a classic and its understated and minimalistic look is a perfect representation of the Celine style.
Offering hands-free ease, the Triomphe is one of the best crossbody bags ever!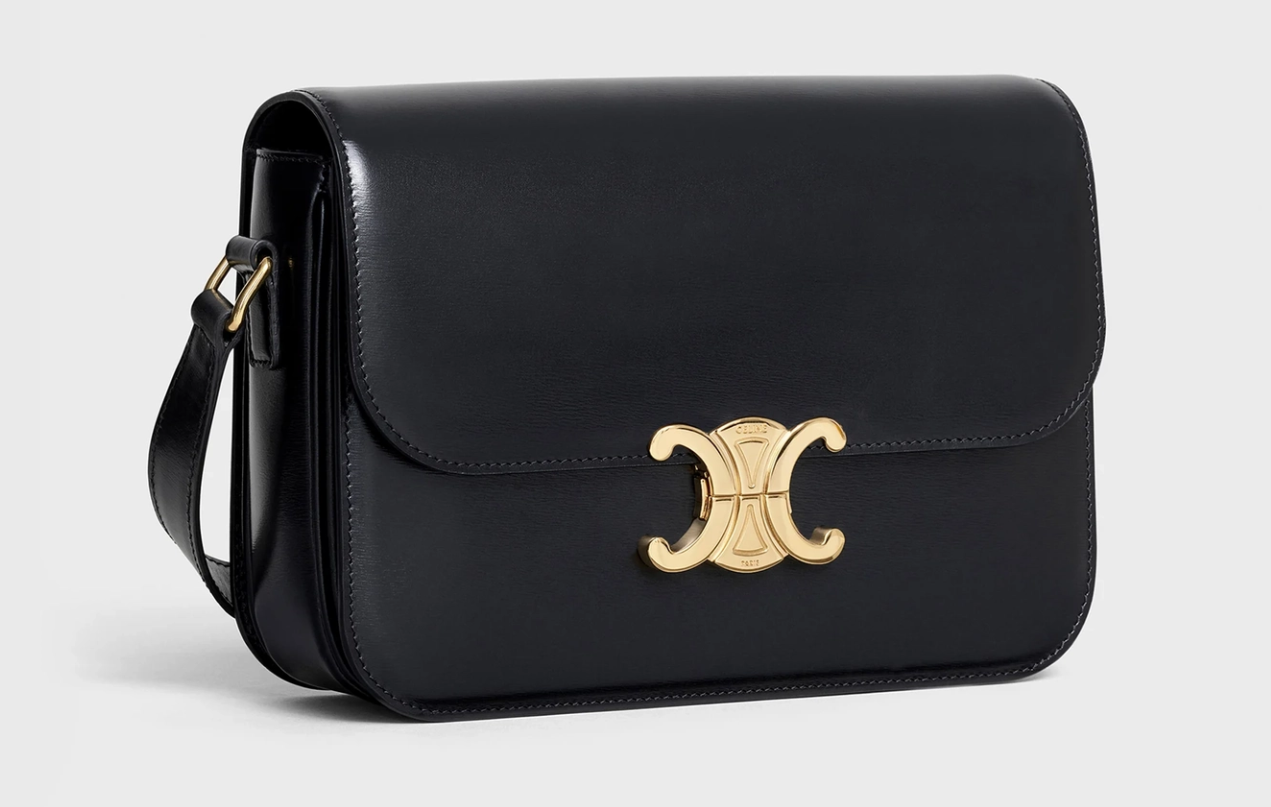 6. DeMellier Montreal Bag
This bag fits perfectly the quiet luxury trend, not to mention top handle bags will always be a staple! This eternally chic medium sized bag plays up its triangle shape from every angle, creating an interesting structured look topped by a tubular rigid top handle. You can wear it over the shoulder, cross-body or in hand for a strikingly elegant take on the perfect everyday bag. Available in maxi, medium and mini sizes this top handle will elevate any outfit and will take you through any occasion.
Top handles are among the most elegant bag styles, this classic design will always be chic!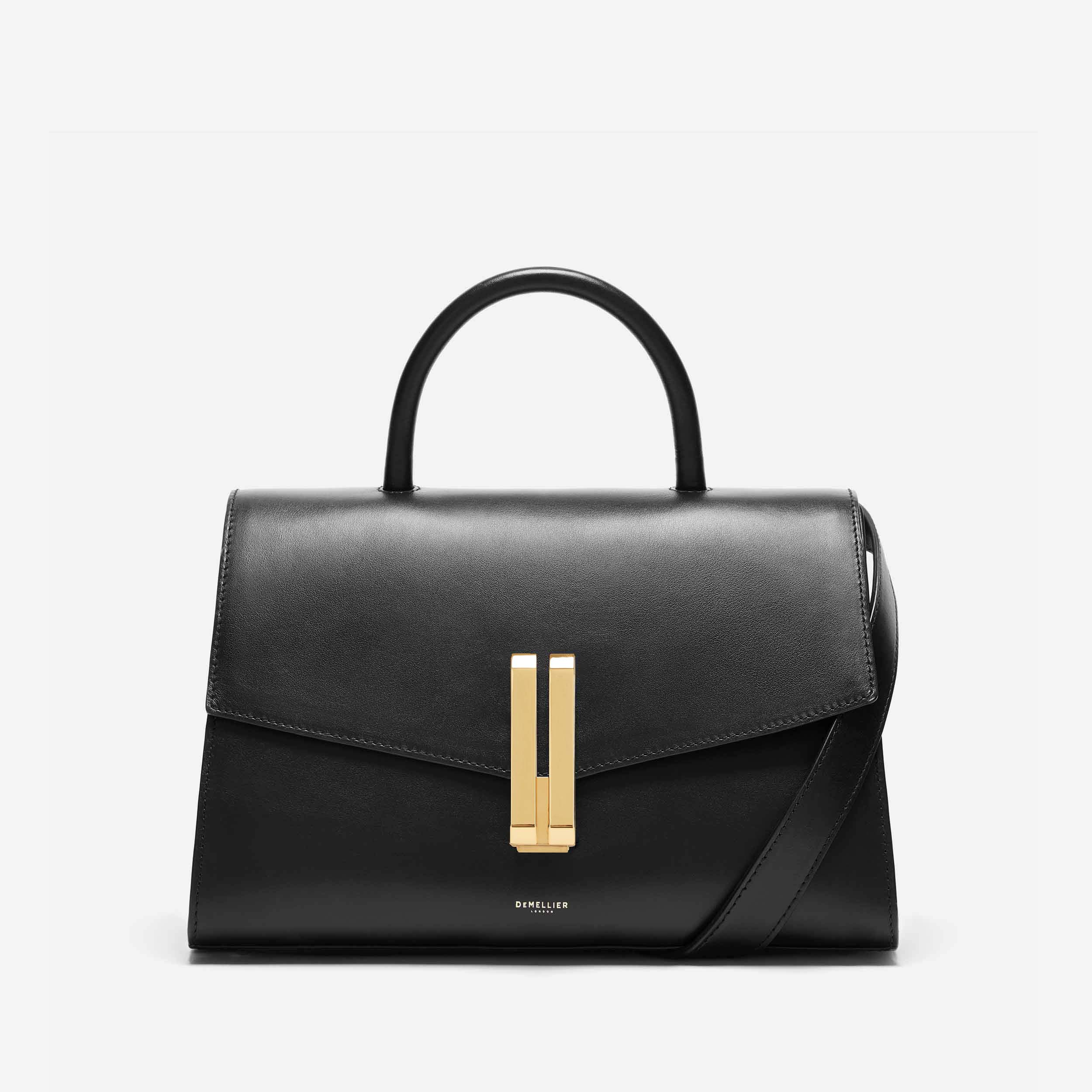 7. Coach Tabby Bag
This is a baguette bag that will always be stylish! A modern take on an archival 1970s Coach design, the structured Tabby shoulder bag is crafted in polished pebble leather, or with a pillow finish. This bag was super popular in the 2000's and now it is trending once more! If you've been searching for a bag that will take you through season after season, year after year, this style has the perfect forever-chic look. 
The style's divided interior helps keep essentials beautifully organized, while interchangeable shoulder and crossbody straps offer styling versatility.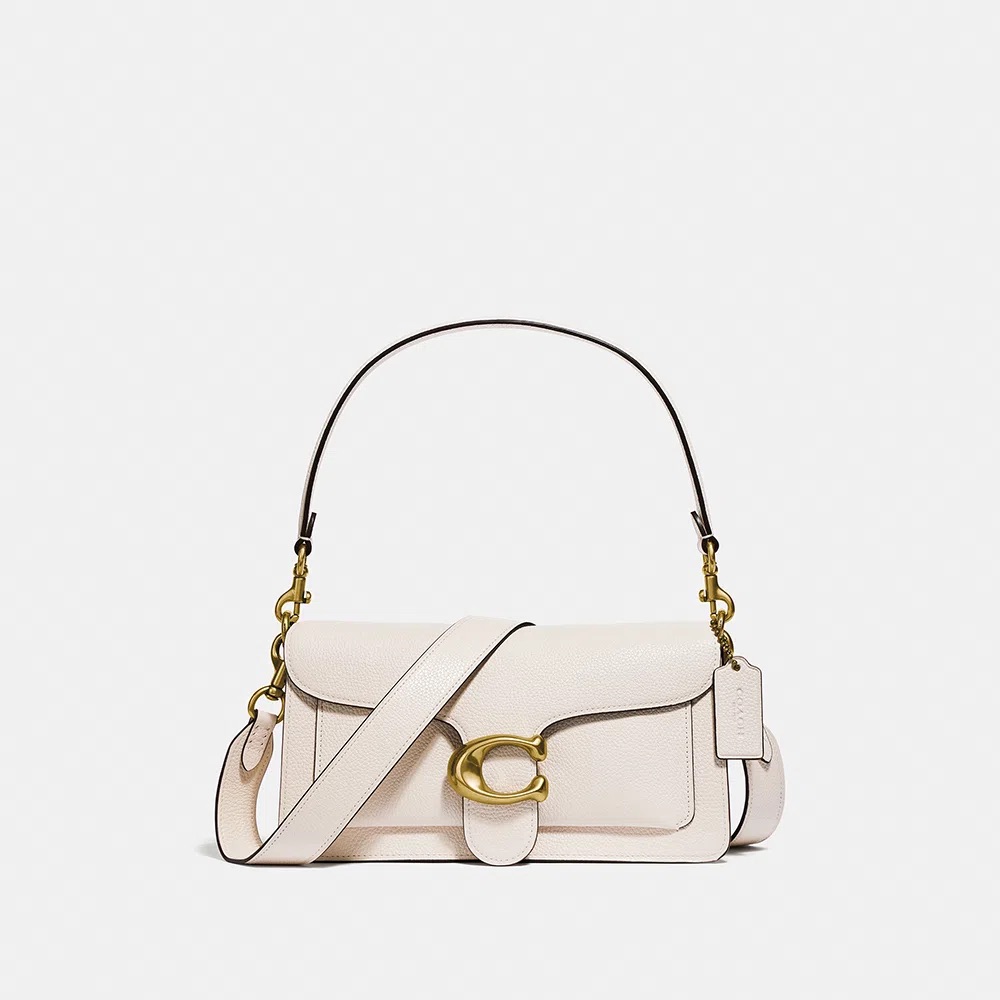 8. Loewe Puzzle Bag
An amazing crossbody option, the Puzzle is iconic and chic. Just about a year into his appointment, Jonathan Anderson added a significant handbag to the Loewe repertoire, one that gave the skills of the label's craftspeople an especially fine showcase. Enter the Puzzle bag, which was first seen at the men's spring 2015 show in Paris. Like all Loewe bags, the Puzzle is handcrafted in Madrid, with approximately nine pieces of leather precisely patchworked together, the process takes an estimated nine hours. Available in calfskin, pebbled calfskin, and goatskin in regular, small, mini, and nano sizes, the bag didn't take long before turning up on all the chicest influencers and culture-makers.
This is that rare kind of bag that combines classic styles with modernity and will not go out of style!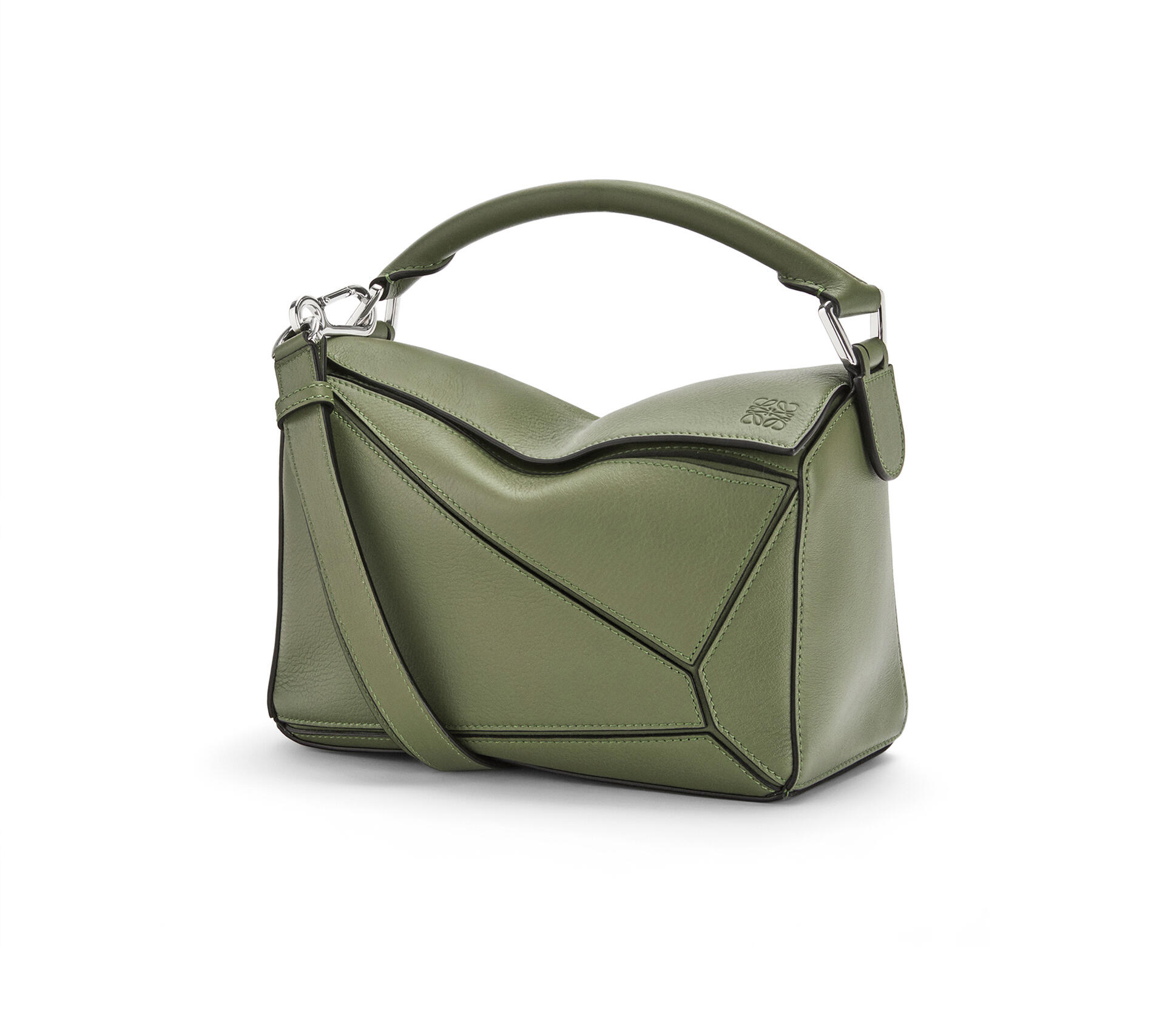 9. Polène Numéro Neuf
Polène is a Parisian leather goods brand founded in 2016 by two brothers and a sister. The brand's collections embody confident and classical designs combined with fluid and graceful curves. The "Numéro Neuf", organic in style, is the perfect combination of practicality and elegance. Designed in a drape form, the full-grain calfskin gives this unique bag additional texture and softness. Handcrafted by artisans in Spain, the attention to detail and the quality of the craftsmanship sets this bag apart from the rest. This is an amazing alternative to the classic tote bag. I love its unique and contemporary style that will always be chic.
You'll have trouble finding best quality and style for a lower price point. Polène bags are some of the best in the market and not many people know about them!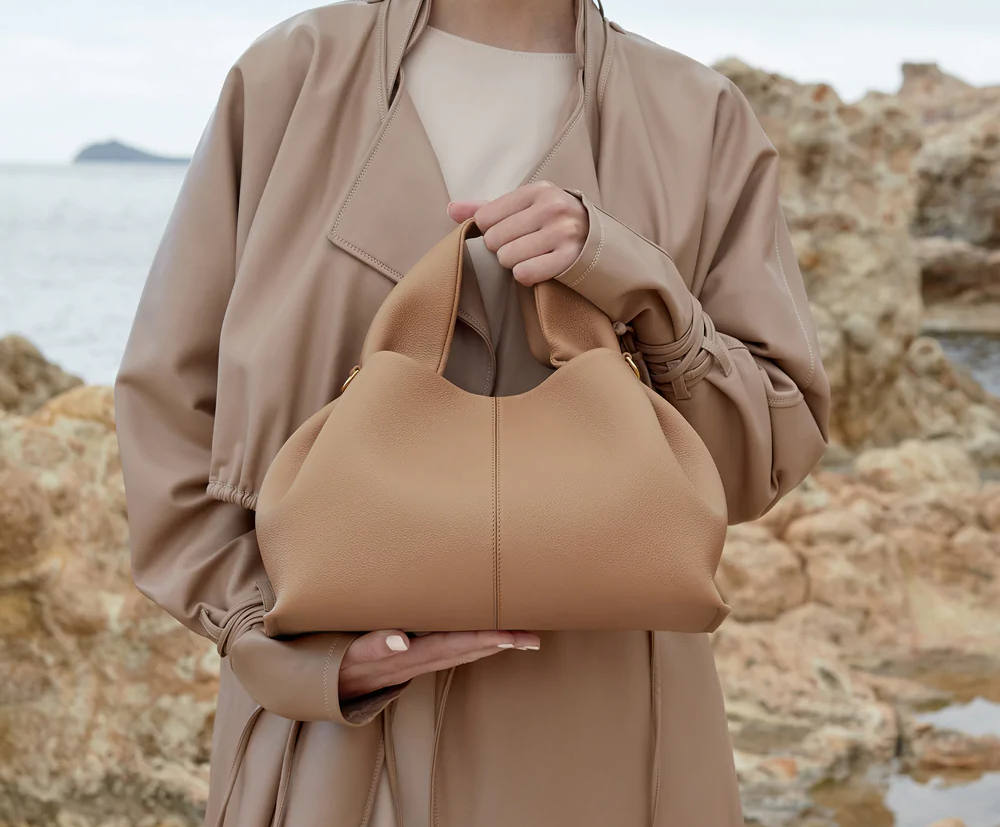 10. Ferragamo Studio Bag
The Studio is a beautiful and timeless bag you will not regret buying! An emblem of style and elegance, the ultra-versatile Ferragamo Studio Bag is destined for long lasting success. A modern and sophisticated design with iconic details tailored for the woman seeking a contemporary and minimal aesthetic. Launched in 2018 the Ferragamo Studio Bag celebrates the founder's first studio. Made of natural-grain calfskin, this small-sized version features a front zip pocket, a large lined interior compartment and a practical removable pouch. The metal closure with Gancini buckle and the studded bottom make it unique and original.
This is a classic style of the brand that you will love to wear this years and many more to come!