Welcome to our video listing the 10 Things You Didn't Know About Bvlgari!
Bulgari is an Italian luxury brand known for its jewelry, watches, fragrances, accessories and leather goods. Bulgari is owned by LVMH and has a reported revenue of more than 1 billion euros. Since its creation in 1884, it has been a favorite among jewelry lovers around the world.
Bvlgari is no doubt a well-known brand of luxury items, from fashion to watches to jewelry. And when it comes to the latter, this Rome-based brand combines elegance and extravagance very well. Even today, Bvlgari's pieces still flaunts the house's signature features including large gemstones for centerpieces, bold shapes, and the use of cabochon stones (a tradition that dates back to the 1960's Italian glamour).
The information you'll see here was taken from the Christie's website, one of the best auction houses in the world!
So, without further ado here are 10 Things You Didn't Know About Bvlgari:
10. Bvlgari's origins go back to Greece
Bulgari was founded by Constantine Sotirios Boulgaris, which was Italianised to Sotirio Bulgari. He began his career as a jeweller at Epirus in Greece before leaving for Corfu in 1877. He moved on to Naples and finally, in 1881, to Rome. Three years later, he opened a shop in Via Sistini, which was replaced by the current flagship store in Via dei Condotti in 1905. 
The Bulgari signature is often spelt with a V rather than a U, which is a reference to the classical Italian alphabet. Both spellings are correct.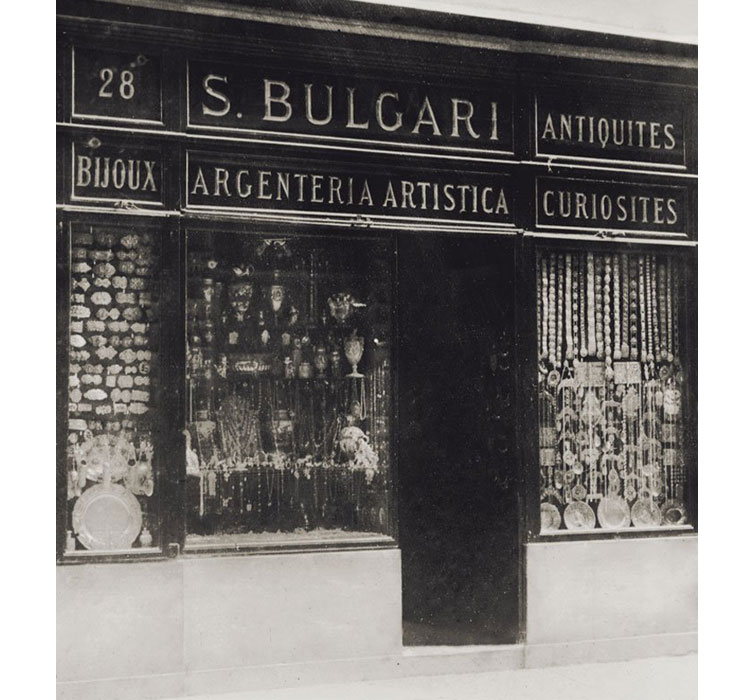 9. Bvlgari gained international recognition in the 1930's
Bulgari expanded before the First World War with shops in San Remo, Sorrento and Naples. The emphasis, however, was always on Rome, where in the 1930s the company became internationally famous. Bulgari created a diamond tiara for the 1930 wedding of Prince Umberto of Italy and Princess Marie José of Belgium, and counted the American magnates Robert Lehman and Frank Jay Gould among its many famous clients.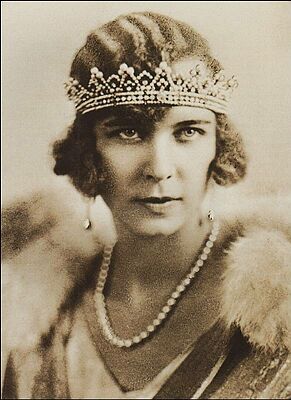 8. One of Bulgari's most famous designs is the Trombino ring
The Trombino (translated as 'little trumpet') is one of Bulgari's most successful and long-lasting designs. The first model appeared in the early 1930s and was instantly popular because it allowed the gemstone to stand proud. The shank of the Trombino ring was a broad band of pavé-set diamonds graduated to a horizontal line of baguette-cut diamonds. A classic example of this iconic style of ring was the 14.38-carat Burmese ruby that was sold by Christie's in Geneva for CHF 823,500 in 2017. 
One of the most famous Trombino rings was bought by Elizabeth Taylor in 1971. It consists of a sugarloaf cabochon sapphire that weighs more than 25 carats, and was sold for $866,500 also at a Christie's auction in 2011.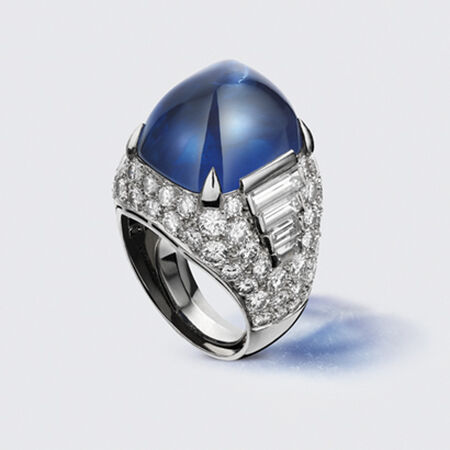 7. Bvlgari was the favorite jewelry brand of the 1960's movie stars
Bulgari began to attract a truly international following during the 1960s. Sophia Loren was photographed wearing an important Bulgari diamond necklace at the 1961 Cannes Film Festival. Gina Lollobrigida wore the firm's emerald and diamond jewellery at the premiere of The Sound of Music in 1965. And Princess Salimah Aga Khan became a regular client. When she was filming Cleopatra in Rome in 1962, Elizabeth Taylor found Bulgari impossible to resist. One of the most famous jewels from the period was the magnificent emerald and diamond necklace that Richard Burton bought for Elizabeth Taylor as a wedding present in 1964. This necklace was sold by Christie's for more than 6 million dollars.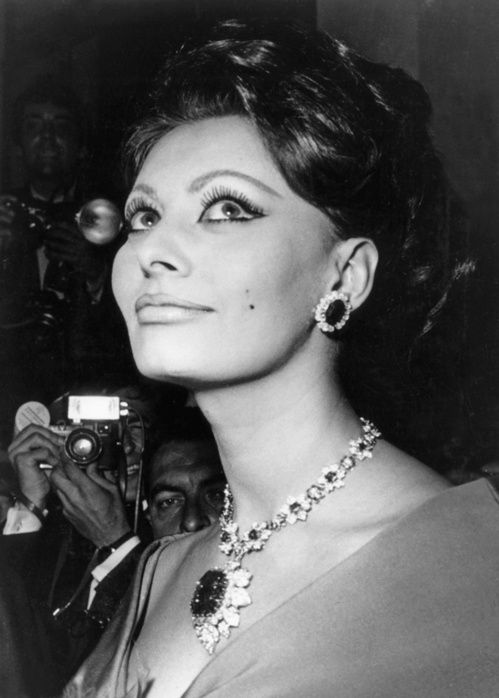 6. Bvlgari is known for their colorful designs
By the mid-1950s, Bvlgari took a step further by introducing daring chromatic combinations of precious stones and coloured stones. Recalling the cupolas of Roman landscapes, the cabochon became a hallmark of the brand to glorify the vivid colour of gems. Such pieces remain a guiding principle for Bulgari's contemporary designs.
5. The Serpenti is the hallmark of Bvlgari
Empowered by fascinating myths, since ancient times the snake, an emblem of wisdom, rebirth and vitality, is a constant presence in Bulgari's jewelry. Bvlgari was one of the first twentieth-century jewelers to turn this millenary motif into a watch timepiece. In the very stylized models of the late 1940s, the supple body was of polished yellow gold, either in the flexible Tubogas bands or in gold mesh. Then, the serpent Tubogas versions explored every possible shape of case and dial while materials ranged from gold to steel.
In the 1960s, the serpents' numerous separate elements simulated the reptile's scales while the watchcase was concealed in its head. In the 1970s, the Tubogas technique provided the Bvlgari snake watches with a cutting-edge look. Whether in a realistic or geometrically abstract manner, the snake winds along Bvlgari's history as an embodiment of its hallmarks: love for color, juxtaposing materials, unmistakable wearability and state-of-the art goldsmith techniques.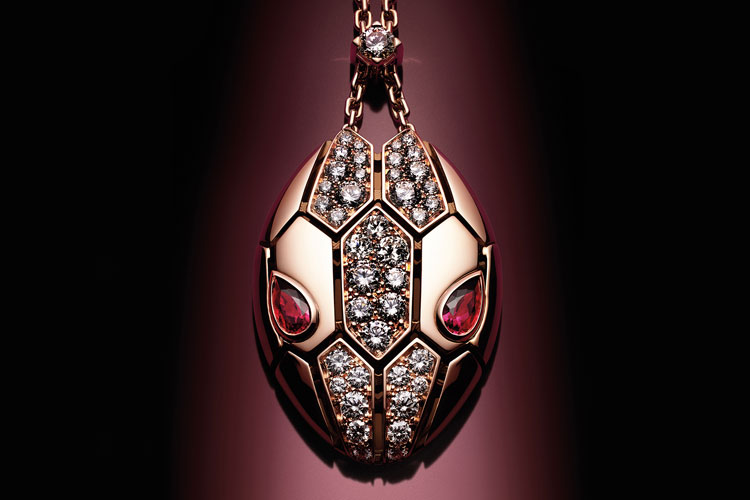 4. Bvlgari started using modular jewels and unconventional materials in the 1980's
In the 1980s and 1990s, Bvlgari continued to innovate and launched distinctive, versatile jewels designed to be worn from morning until night. Modular jewellery was the answer for any woman's need: a single element with a strong design was the starting point to be replicated and combined with a wide range of precious stones, from hematite to coral to diamond pave. Unconventional materials were incorporated to jewels and watches with unbridled creativity, reaching new pinnacles of sophistication. Steel, porcelain, silk and wood pushed the boundaries of luxury, giving life to creations that were as pleasant to be seen as to be touched, like a second skin.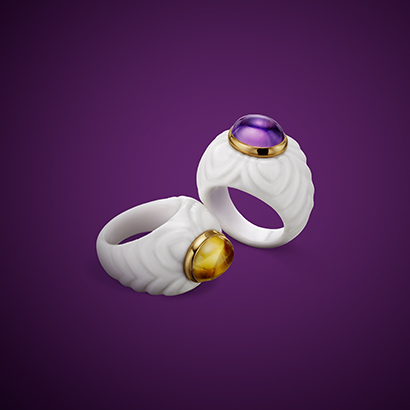 3. Bvlgari has several hotels
Bvlgari Hotels & Resorts aims to be the leading luxury hospitality collection in the world. Comprised of a few, selected properties in major cosmopolitan cities and luxury resorts destinations, its aim is to convey the excitement of the Bvlgari brand, its timeless glamour and its heritage of magnificent Roman jeweler. They have hotels in Milan, London, Dubai, Bali, Beijing and Shanghai. The brand is expected to open in Paris, Rome, Tokyo and Miami in the upcoming years.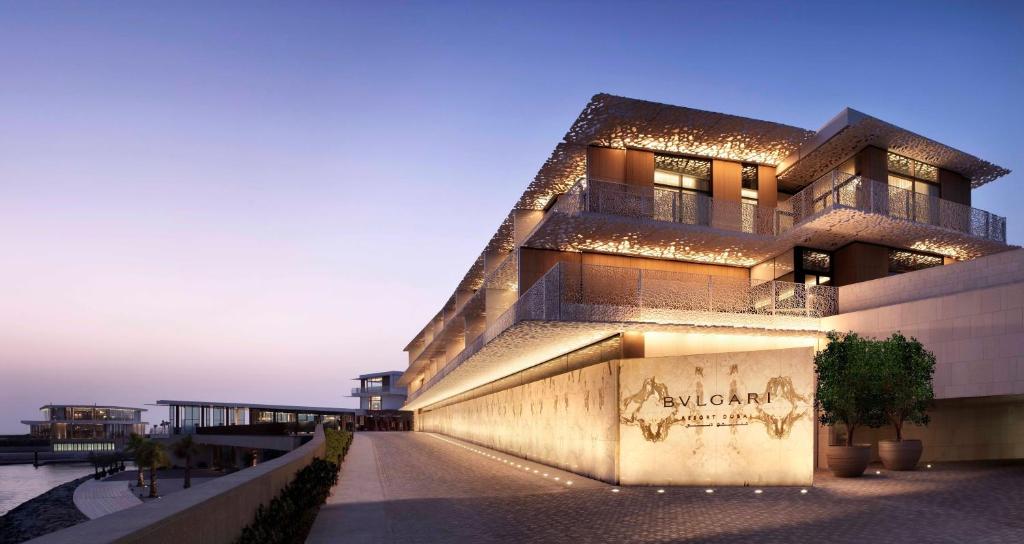 2. Bvlgari is also known for the Serpenti Handbag
The Serpenti bag is another one of Bulgari's classic pieces. Made from the absolute best materials and craftsmanship they are made in Florence. New versions of the bag are presented twice a year at Milan Fashion Week. This is one of those bags that will never go out of style. And the jewel like serpenti head clasp is part of what make these bags so special!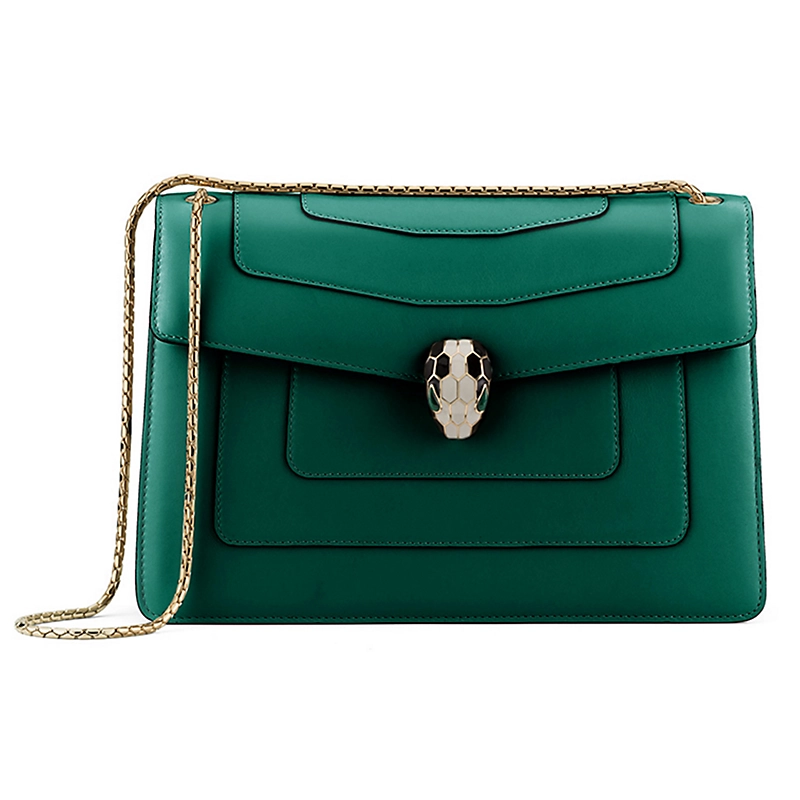 1. The Bulgari Serpenti Misteriosi Romani is the most expensive timepiece ever made
Bvlgari introduces the most expensive high-end timepiece ever made, the Serpenti Misteriosi Romani with a cost of almost two million Euros. Inspired by the cufs of gladiators and by the iconic jewels worn by legendary seductresses of Ancient Rome, the Serpenti Romani Secret Watch boasts the enchanting charm of the serpent with sparkling gems and powerful design. Striking and mesmerising, the snake sensually slithers around a cuff gifted with a special system of tiny hidden springs, moving each gem composing the hexagonal scales. An entirely bold and new way of wearing Serpenti.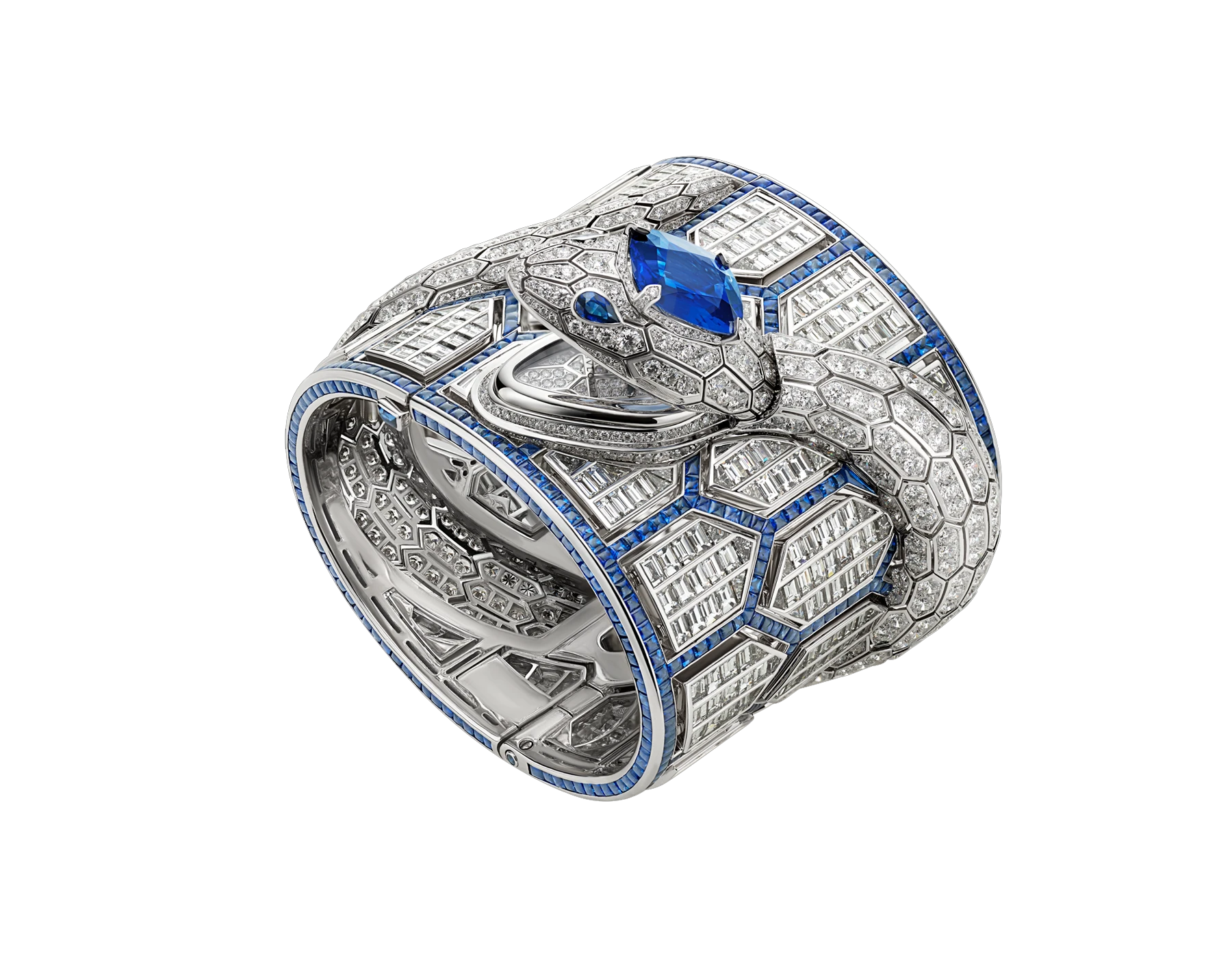 Hope you enjoyed the 10 Things You Didn't Know About Bvlgari! Make sure to check out my post about The Best Bvlgari Pieces!