Welcome to our list of the 10 Things You Didn't Know About Louboutin!
Louboutins are probably the most famous shoes in the entire world! Who doesn't know that iconic red sole? The red-bottoms have become status symbols and a pop culture icon. Louboutin sells over one million pairs of shoes a year, in approximately 150 department stores and self-branded boutiques in over 35 countries. Whether you dream of owning one of these shoes or if you have a closet full of Louboutins you're gonna love this video! Here I'll show you 10 things you didn't know about Louboutin!
So, without further ado here are the 10 Things You Didn't Know About Louboutin:
10. Christian Louboutin has no formal training
Louboutin grew up in Paris. As he spent his time sketching shoes rather than studying, he was reportedly expelled from three schools. Although he is not formally trained, he attended Académie d'Art Roederer to study drawing and decorative arts. Louboutin says his fascination with shoes began in 1976, when he visited the Musée national des Arts d'Afrique et d'Océanie on the avenue Daumesnil. It was there that he saw a sign from Africa forbidding women wearing sharp stilettos from entering a building for fear of damage to the extensive wood flooring. This image stayed in his mind, and he later used this idea in his designs. 
Louboutin said: "I wanted to defy that, I wanted to create something that broke rules and made women feel confident and empowered."
9. Louboutin interned with Roger Vivier
Having run away as a teenager to Egypt and India, Louboutin returned to Paris with a portfolio filled with sketches of fantastical heels. After approaching all of the major couture houses with his portfolio, Louboutin started his career at Charles Jourdan, one of Paris' and the world's most respected shoemakers. Subsequently, Louboutin met Roger Vivier, who claims to have invented the stiletto, or spiked-heel shoe, and he became an apprentice in Vivier's atelier.
Then he went on to serve as a freelance designer, Louboutin designed women's shoes for Chanel, Yves Saint Laurent, and Maud Frizon.
8. Louboutin opened his first store in 1992
Christian Louboutin opened his first store in Paris in 1992 with funds from two backers. His red-soled shoes, handcrafted in Italy, were soon taken up by Hollywood actresses and Paris' fashion establishment. The designer's professed goal has been to "make a woman look sexy, beautiful, and to make her legs look as long as [he] can".
His business quickly grew and became the global brand it is today.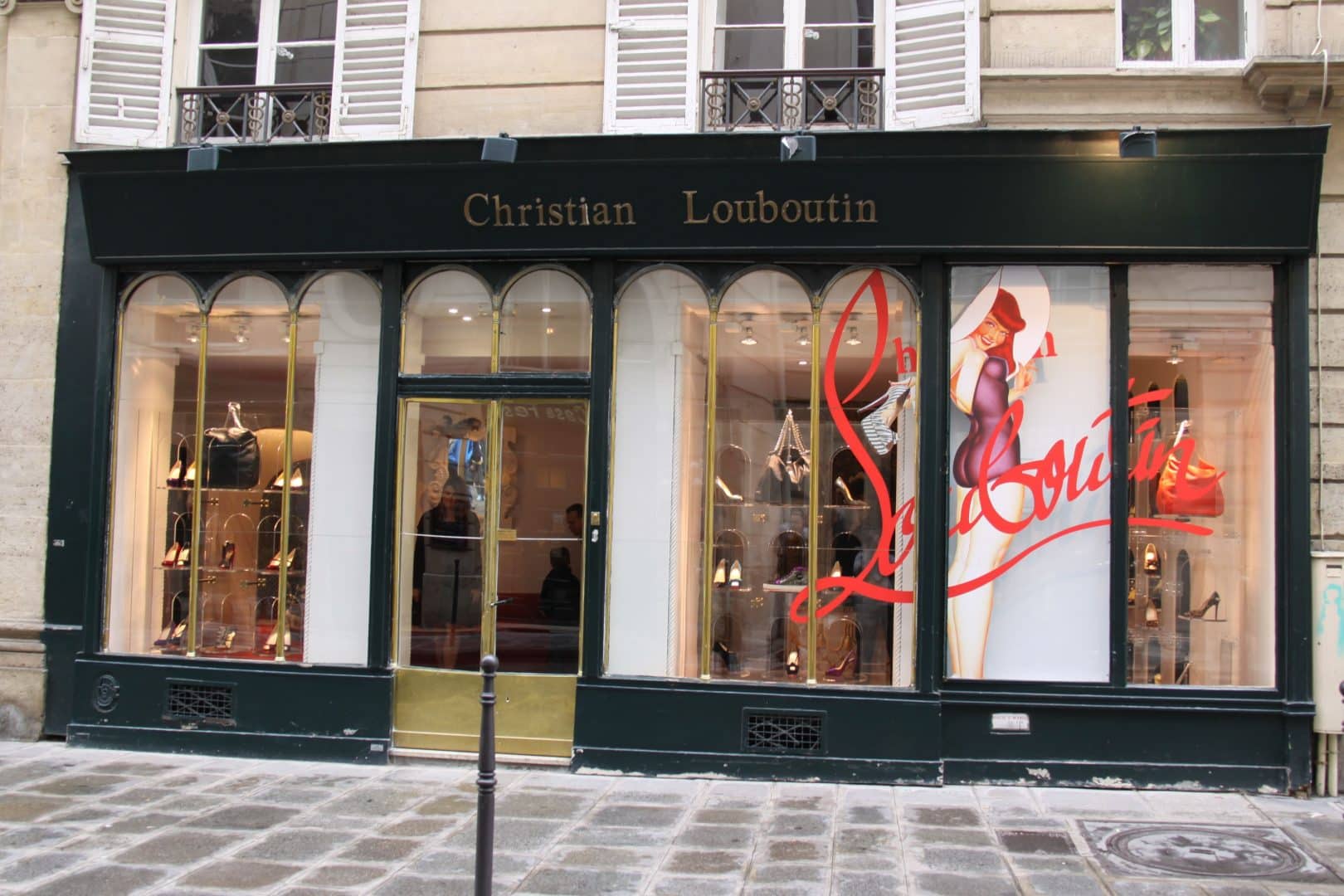 7. Louboutin first shoes were inspired by Lady Diana
The very first shoes Christian Louboutin designed were inspired by Diana, Princess of Wales. Seeing the famous photo of the Princess in front of the Taj Mahal, the legendary designer said "[in the photo] she was looking at her feet and I thought she looked so sad… it would be nice to have something to make her smile, when she looked at her feet." 
And so Louboutin made suede flats with 'LOVE' written in his signature red.
6. Louboutin is a favorite among celebrities
When he opened his Paris shoe salon in 1992, Princess Caroline of Monaco was his first customer. She complimented the store one day when a fashion journalist was present, and the journalist's publication of the Princess comment helped greatly to increase Louboutin's renown. Clients such as Diane von Fürstenberg and Catherine Deneuve followed. Later, those interested in his stiletto heels have included Christina Aguilera, Joan Collins, Jennifer Lopez, Madonna, and many more.
Sarah Jessica Parker wore a pair of shoes by Louboutin for her wedding. And Britney Spears wore a pair of high-heeled Louboutins in her music video "If U Seek Amy" that were not available for sale until a month after the video was released.
5. Louboutin brought stilettos back in fashion
Roger Vivier invented the stiletto heel in 1953 but by the 1990s the style was not so popular anymore. Louboutin helped bring stilettos back into fashion in the 1990s and 2000s, designing dozens of styles with heel heights of 120 mm (4.72 inches) and higher. While he does offer some lower-heeled styles, Louboutin is generally associated with his dressier evening-wear designs incorporating jeweled straps, bows, feathers, patent leather, red soles, and other similar decorative touches. 
And of course he is most popularly known for the red leather soles on his high heel shoes.
4. The history of the red sole
Back in 1993 when he had been in business for about two years, "Louboutin had thought of making a shoe inspired by Andy Warhol's 'Flowers.' The prototype, a pink stacked heel with a cartoonish cloth blossom, had arrived from Italy. Louboutin said: 'I was very happy, because it was similar to the drawing, but the drawing still was stronger and I could not understand why.' He continued, 'There was this big black sole, and then, thank God, there was this girl painting her nails at the time.' Louboutin grabbed the red nail polish from the assistant and slathered it on the sole of the prototype. 'Then it popped,' he recalled, 'and I thought, This is the drawing!'"
Funny how a business worth a global fortune gained its footing, so to speak, with something as teeny tiny as a bottle of nail polish, huh?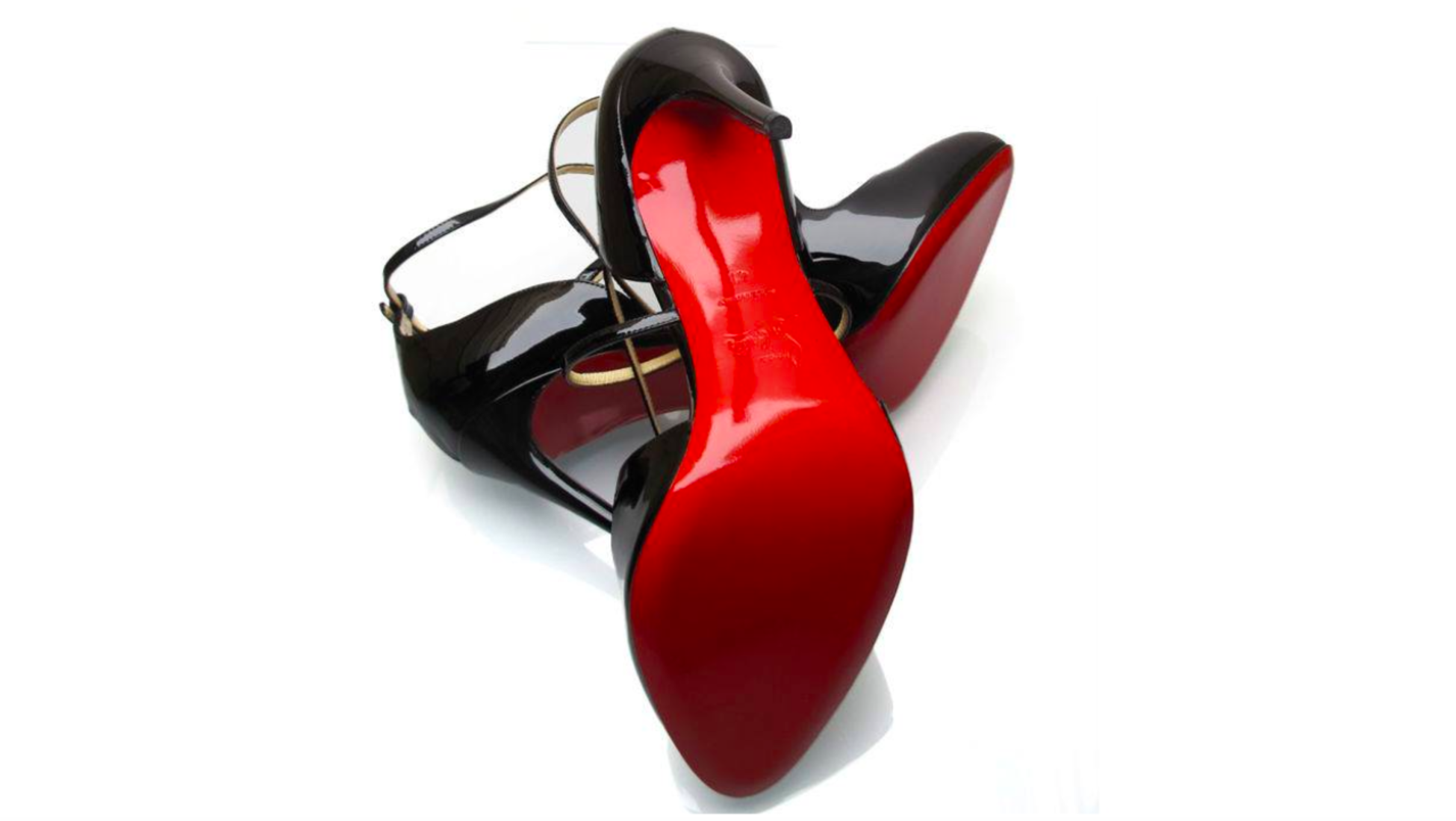 3. Louboutin sued Yves Saint Laurent for selling red soled shoes
The red sole is protected as a trademark in several countries, and litigation has taken place in various disputes in which Louboutin claimed infringement of its rights. The most famous one was in 2011 when YSL started selling shoes with red soles. In September 2012, the court finally ruled that Louboutin retains the exclusive right to use the color red on the bottom of its shoes whenever the outer portion of the shoe is any color besides red, while Yves Saint Laurent can continue to sell its shoes with red soles as long as the whole shoe is red.
The YSL monochromatic shoe over which the lawsuit originally had been brought, therefore didn't infringe the trademark, and Saint Laurent was allowed to continue to sell them.
2. The most famous Louboutin shoe
When you think of a Louboutin shoe, chances are you are thinking of the Pigalle. Born in Fall/Winter 2004, the famous shoe style is named after Louboutin's favorite neighborhood in Paris. The Pigalle features a short toe box, giving the illusion of an elongated arch, and has been done in various colors, leathers and heel heights. Louboutin said about his favorite rendition: "To my mind, it reaches its maximum expression in black patent leather, because of the red sole and the precision of the design, Sophisticated yet utterly sexy, Louboutin's Pigalle pumps are meant to be worn with everything, from a long evening gown to a pair of jeans.
This Pigalle pump with 10cm heels and black patent leather is sold for $795.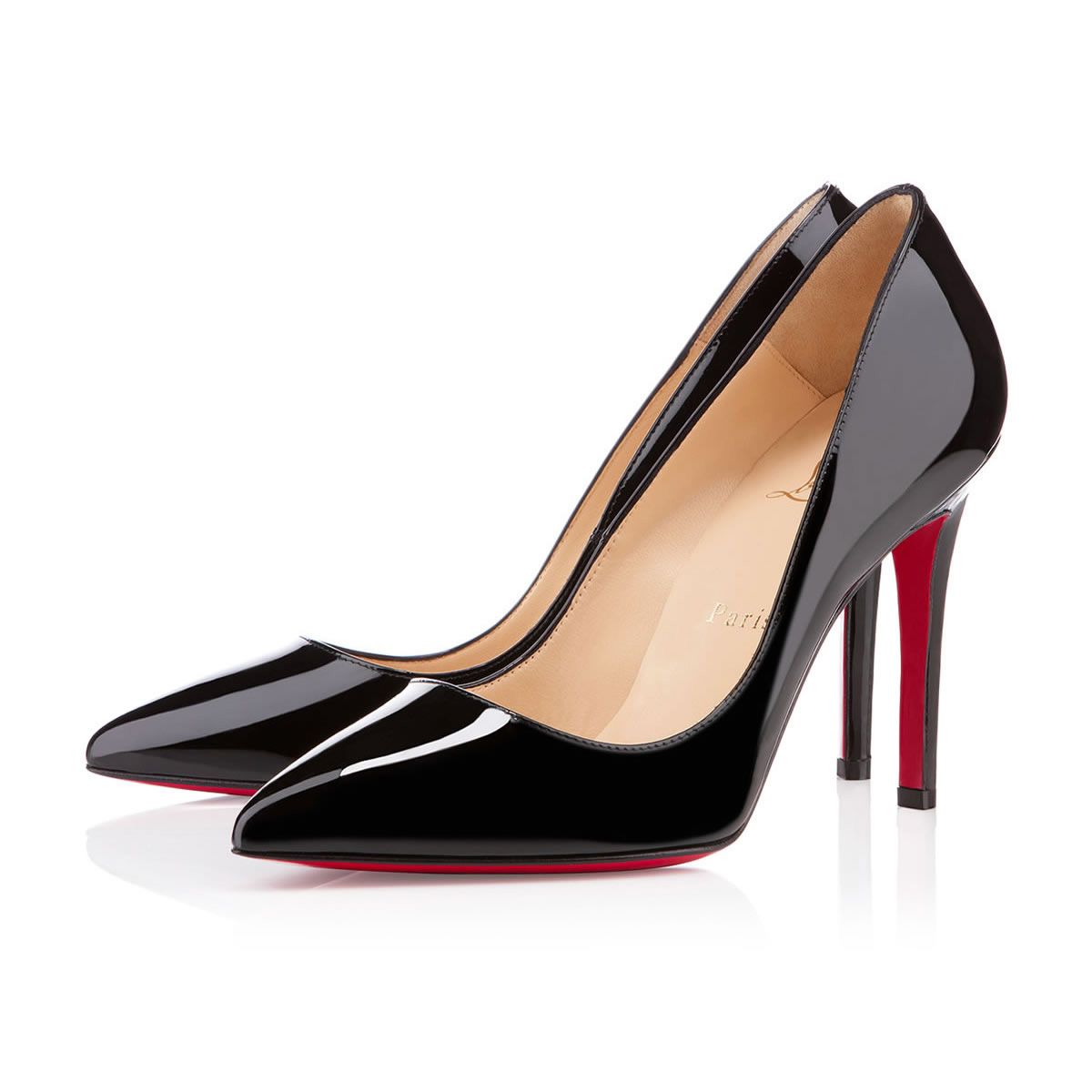 1. The So Kate is a redesign of the Pigalle
Adapted from the Pigalle style, Louboutin created the So Kate style for model Kate Moss. The story goes, while the designer was fitting Moss for her wedding, he reshaped the design of the Pigalles, by lengthening the point of the toe and making the heel pin-thin and higher, just for the model. One of the most iconic mainstays of all Louboutin designs, the So Kate is a classic pointy pump with a towering 120 mm stiletto heel and low-cut vamp. Louboutin's 'So Kate' comes in an array of colors and patterns and could easily fit any personality.
The So Kates are Carrie Bradshaw approved and are sold for $745.