Welcome to our list of the 10 things you didn't know about Saint Laurent!
Founded in 1961, Yves Saint Laurent is one of the most prominent fashion houses of the 20th century. Originally a House of Haute Couture, Yves Saint Laurent revolutionized the way fashion and society merge and interact in 1966 with the introduction of high-end made clothes produced on a larger scale than the exclusive collections. The Maison was the first one to be revolutionary, and this spirit is a fundamental part of its DNA. Saint Laurent competes globally with the most-high-end exclusive luxury brands and occupies a leading position. 
So, without further ado here are 10 Things You Didn't Know About Yves Saint Laurent:
Make sure to check out my post of The Best Saint Laurent Bags!
10. Yves Saint Laurent is famous for his quotes
Yves Saint Laurent secured a reputation as one of the 20th century's foremost designers and personalities. He is famous for his quotes like:
"Fashion fade, style is eternal" "Chanel freed women and I empowered them." "We must never confuse elegance with snobbery." "Good clothing is a passport for happiness."
9. His first taste of fashion was designing dresses for paper dolls
Saint Laurent grew up in a Mediterranean villa alongside his older sisters, Michèle and Brigitte. As a shy and timid schoolboy, Saint Laurent was bullied by his peers at the Catholic church he attended, leading him to seek refuge in design. At a young age, he would use scraps of his mother's clothes to create miniature couture ensembles for paper dolls, and stage fashion shows with these dolls for his siblings and their friends. He would even go so far as to create elaborate invitations for the invitees. 
As he grew older, Saint Laurent moved from designing ensembles for paper dolls to dreaming up dresses for his mother and sisters.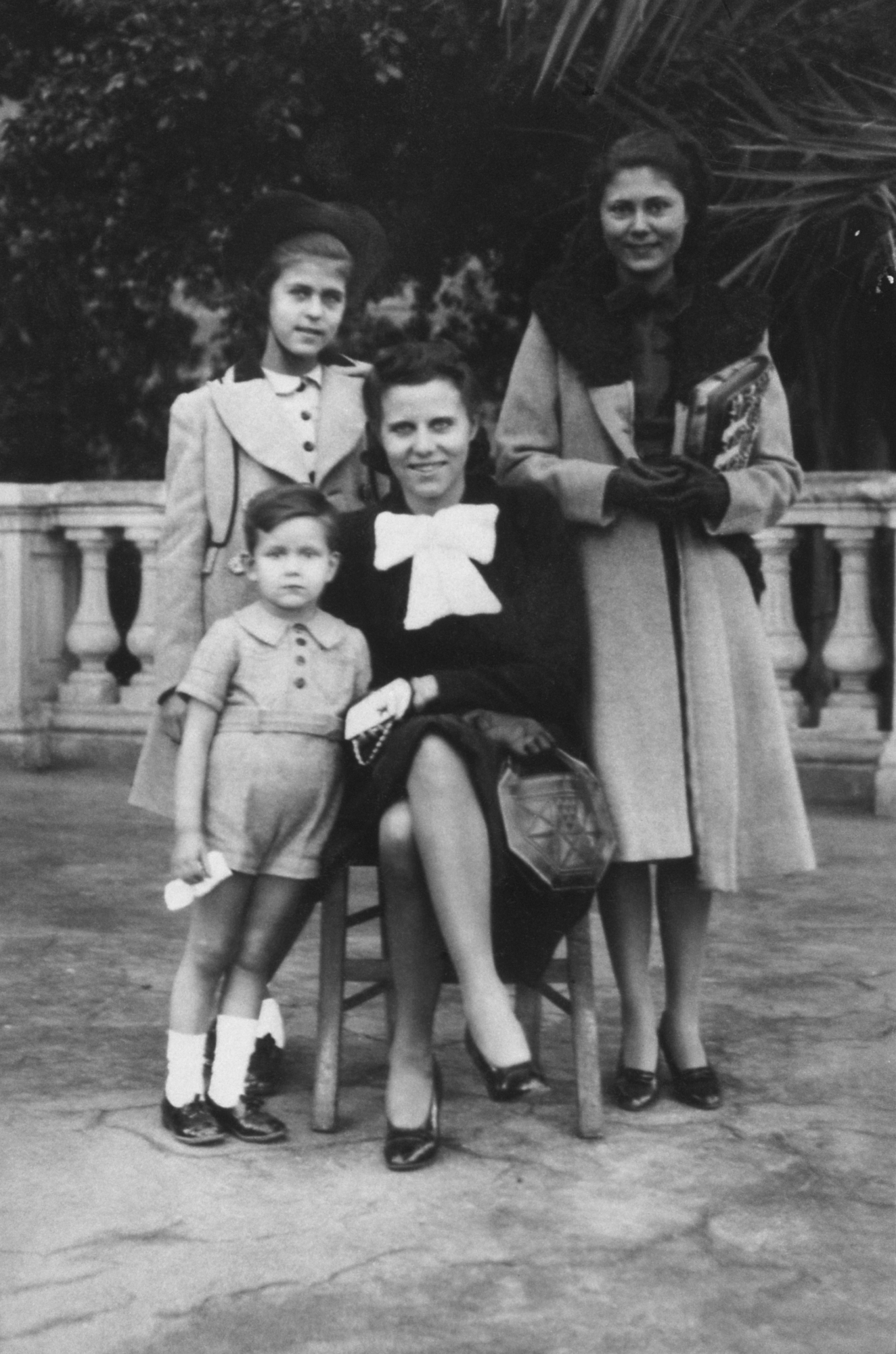 8. Yves was the youngest creative director to ever head a major fashion house
In 1953, Saint Laurent's drawings caught the attention of Michel de Brunhoff, who was editor-in-chief of French Vogue at the time. Brunhoff showed the sketches to Christian Dior, who hired the talented young designer as an assistant in 1955. When Dior died unexpectedly of a heart attack in 1957, the then-21-year-old Saint Laurent was made the creative director of the prestigious maison. His first offering, the Spring 1958 Trapeze collection, practically saved the house from financial ruin. 
However, things took a turn in 1960, when Saint Laurent found himself conscripted to serve in the French Army during the Algerian War of Independence.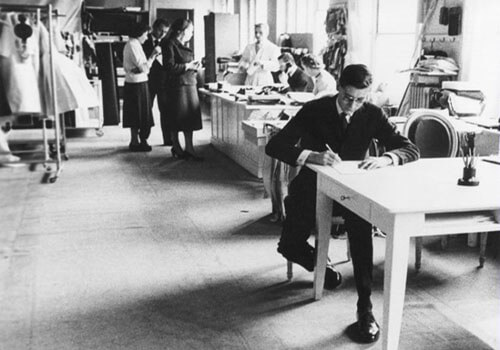 7. Yves Saint Laurent invented the tuxedo for women
In his Autumn-Winter 1966 collection, Yves Saint Laurent introduced his most iconic piece: the tuxedo. This garment, which was meant to be worn in a smoking room to protect one's clothing from the smell of cigars, was originally reserved only for men. Saint Laurent's tuxedo, however, was not an exact copy of the men's tuxedo. He used the same codes but adapted it to the female body. He said: For a woman, the tuxedo is an indispensable garment in which she will always feel in style, for it is a stylish garment and a not a fashionable garment. 
Saint Laurent's tuxedo proved too ahead of its time and was initially snubbed by his haute couture clientele. Only one was sold. Paradoxically, the SAINT LAURENT rive gauche version was a success. The label's younger clientele was quick to purchase it, making the tuxedo a classic. Saint Laurent would go on to include it in each of his collections until 2002.
Le Smoking, the sharply tailored, all-black tuxedo, remains the signature style that defines Saint Laurent's impact on fashion.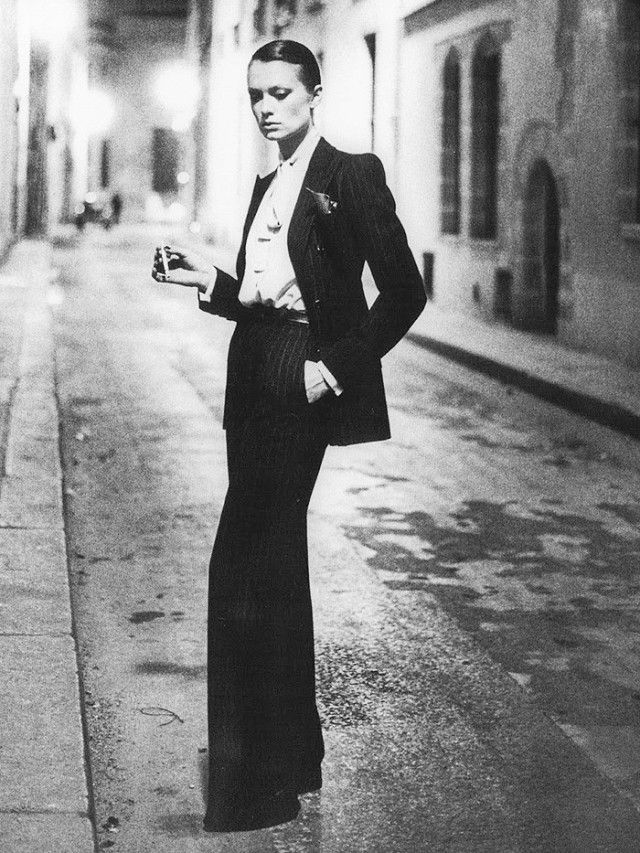 6. Tom Ford was YSL's creative director
The House of Yves Saint Laurent was bought by the Gucci Group and Tom Ford, who was also heading up Italian label Gucci at the time, was appointed as creative director. Ford signified a new mood for the label. His debut collection was designed to make an impact, and it presented monochromatic looks completely void of the accessories that Saint Laurent had worked so hard to perfect. The relationship between the two creatives was tense, with Ford claiming that Saint Laurent didn't approve of his vision for the brand, despite critical acclaim and sky-rocketing sales.
Ford left the brand in 2004 and was replaced for former Miu Miu designer Stefano Pilati.
5. He was the first living designer to be honored by the Metropolitan Museum of Art
In 1983, The Metropolitan Museum of Art in New York announced that the Costume Institute's exhibition would be completely devoted to the works of Saint Laurent. It would go on to be the first retrospective of a living couturier's work. The show, entitled "Yves Saint Laurent: 25 Years of Design", was organized by Diana Vreeland, and displayed 243 of the designer's most extraordinary creations, including the famous Mondrian- and Matisse-inspired designs from 1965, and the velvet bridal coat embroidered with the words "Love Me Forever Or Never", an alternative to the white, billowing wedding dress.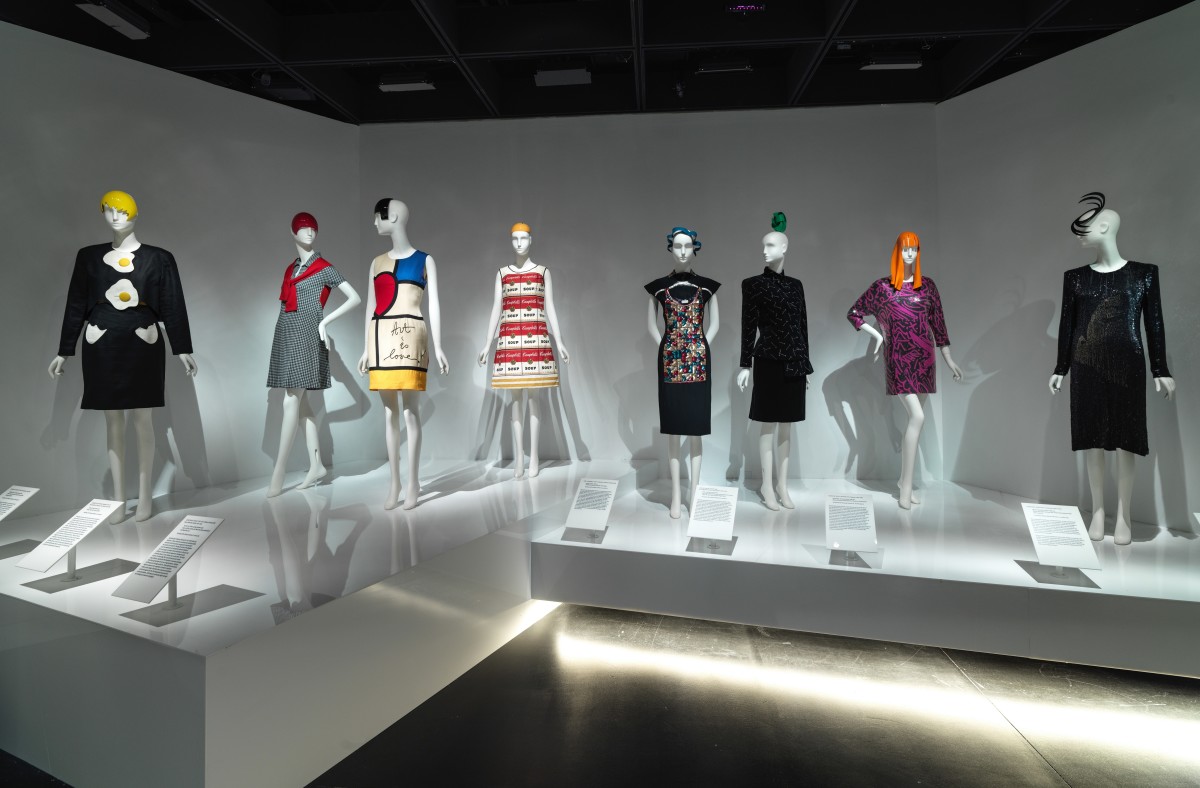 4. In 2012 the brands name was changed
Called Yves Saint Laurent since its creation in 1961 in 2012 the creative director Hedi Slimane changed the brands name to Saint Laurent Paris. Slimanes dramatic four-year rebranding of the label, which stripped 'Yves' from the nomenclature, certainly divided opinion. Saint Laurent Paris was on the receiving end of a media backlash, which is perhaps why Slimane chose a life in LA and famously avoided press exposure in favor of his singular vision. Slimane took a unique and controversial approach to runway shows, casting models reminiscent of the Kate Moss 'heroin chic' era, playing music recorded especially for the event and fusing men's and women's collections in a bid to emphasise the gender-fluid message.
While each of Saint Laurent's successors had undoubtedly made their mark on the fashion house, none transformed it quite like Slimane.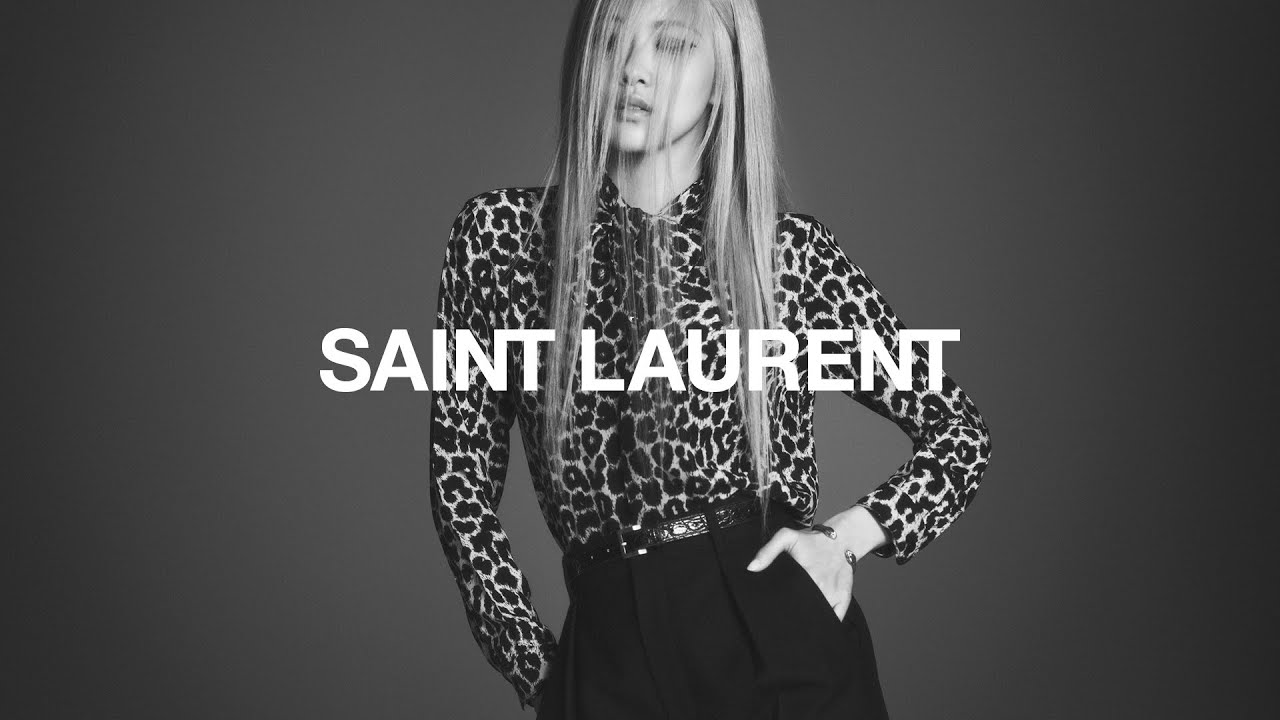 3. The YSL logo was also changed in 2012
Yves Saint Laurent's original logo, boasting the sweeping "YSL," was crafted by graphic artist Cassandre in 1961 and promptly became one of the most memorable and untouchable symbols in fashion. However, in 2012, newly-throned creative director Hedi Slimane revealed an aesthetic upheaval that sent shockwaves throughout the brand's following. The classic logo was replaced with minimal Helvetica type that dropped the "Yves" altogether, in homage to the house's first ready-to-wear line in 1966. 
While the classic YSL remains branded on some accessories and the house's Haute Couture line, ready-to-wear and many accessories are now labeled with the new moniker of Saint Laurent Paris.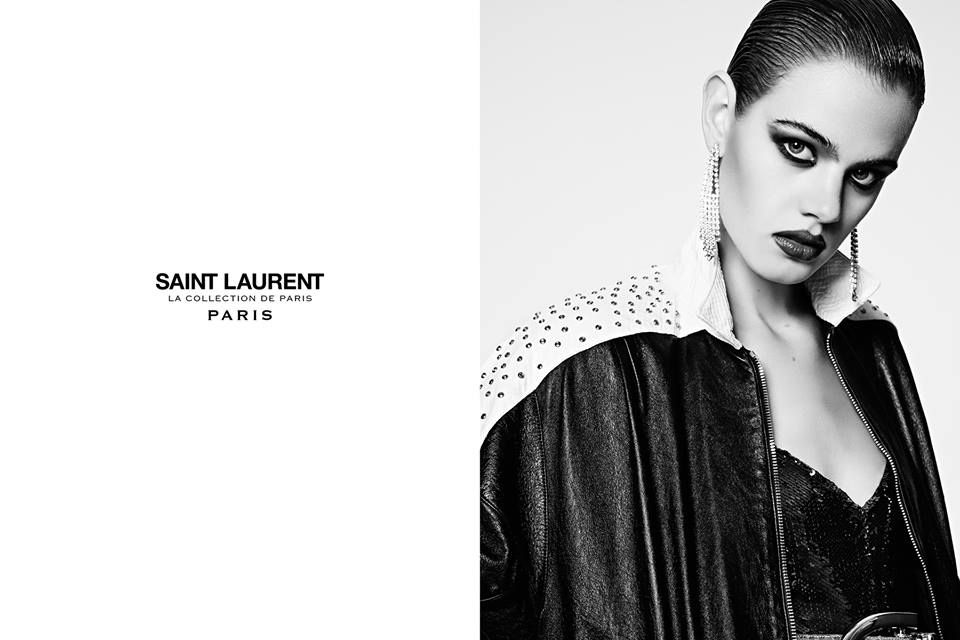 2. YSL did a runaway show during the 1988 World Cup finals
On July 12, 1998, Yves Saint Laurent staged a monumental fashion show featuring 300 designs at the Stade de France for the FIFA World Cup. Nine hundred people helped to organize the fifteen-minute event, which was viewed by 1.7 billion international spectators on live television.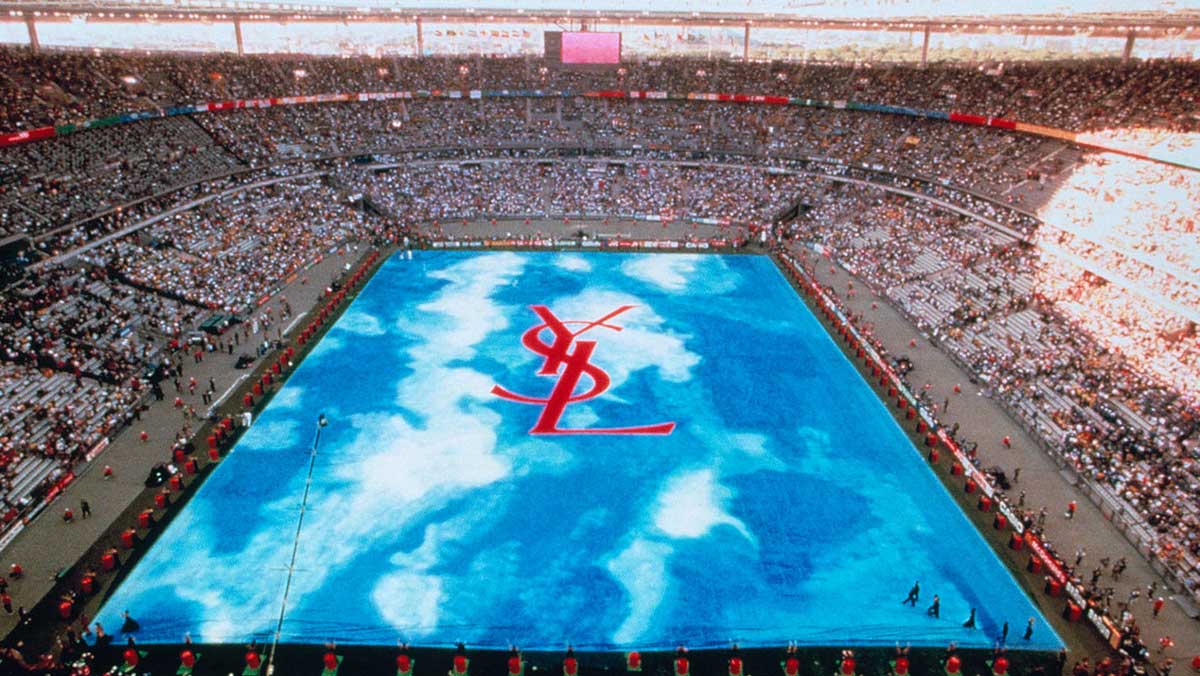 1. Yves Saint Laurent revolutionized the way women dress
His biggest regret may be that he didn't invent denim, but the designer has revolutionized the way women dress in more ways than one can imagine. The prolific Saint Laurent was the creator of the still-iconic "Le Smoking", the first-ever women's tuxedo suit that quickly became a symbol of emancipation in the 1960s, an era when women wearing anything but dresses was deemed taboo. During his last haute couture show in 2002, the designer recalled: "I always wanted to put myself at the service of women. I wanted to accompany them in the great movement for liberation that occurred last century." 
The constantly reinterpreted Le Smoking was the first of a string of eternal designs including safari jackets, color block Mondrian dresses, and the "chubby" from Monsieur Saint Laurent's 1971 couture Libération/Quarante, or Scandal, collection.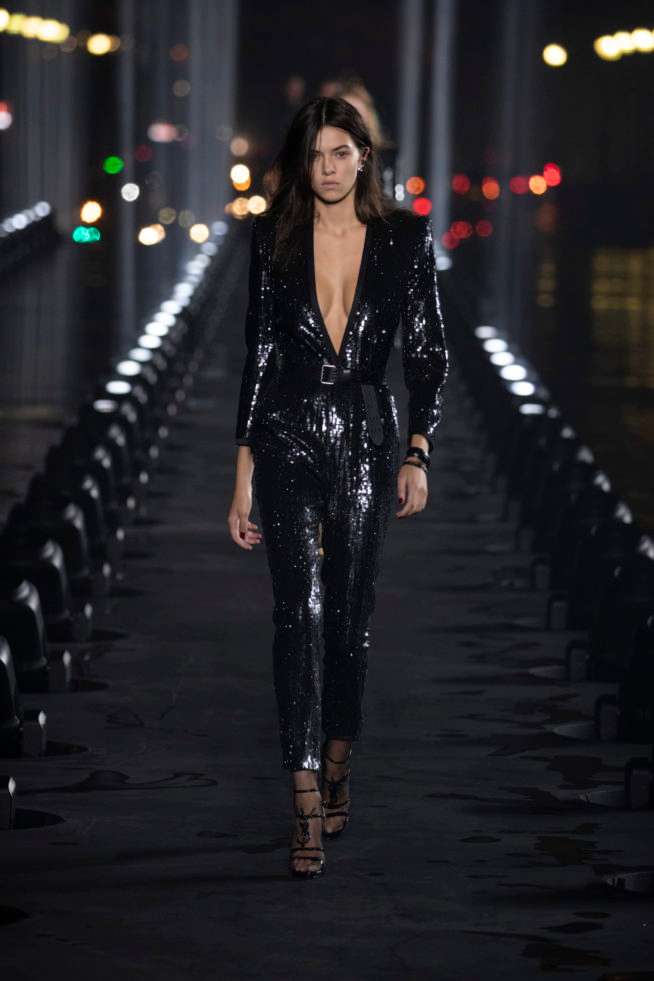 Make sure to check out my post of The Best Saint Laurent Bags!