Welcome to our list of 10 Trendy Designer Bags Everyone Has Been Wearing!
Do you know those bags we see constantly in our feeds? Here I'll show you the trendiest right now! The bags you'll see on this list are recent launches that are extremely popular now and everyone has been loving.
So, without further ado here are the 10 Trendy Designer Bags Everyone Has Been Wearing:
1. Bottega Veneta Andiamo Tote
Introduced in Matthieu Blazy's Summer 23 collection, Andiamo is the new icon of the house! Its name, Andiamo, "Let's go" in Italian, embodies the spirit of the bag, a tribute to going places and the concept of craft in motion. The bag features a timeless Intrecciato silhouette woven by hand. A metal knot adorns and fastens the sliding braided straps, allowing it to be adjusted over the shoulder or across the body, giving the bag a soft tapered volume. It will fit all your everyday essentials and is the ultimate expression of quiet luxury!
This tote will continue to be super popular for years to come, it will not go out of style!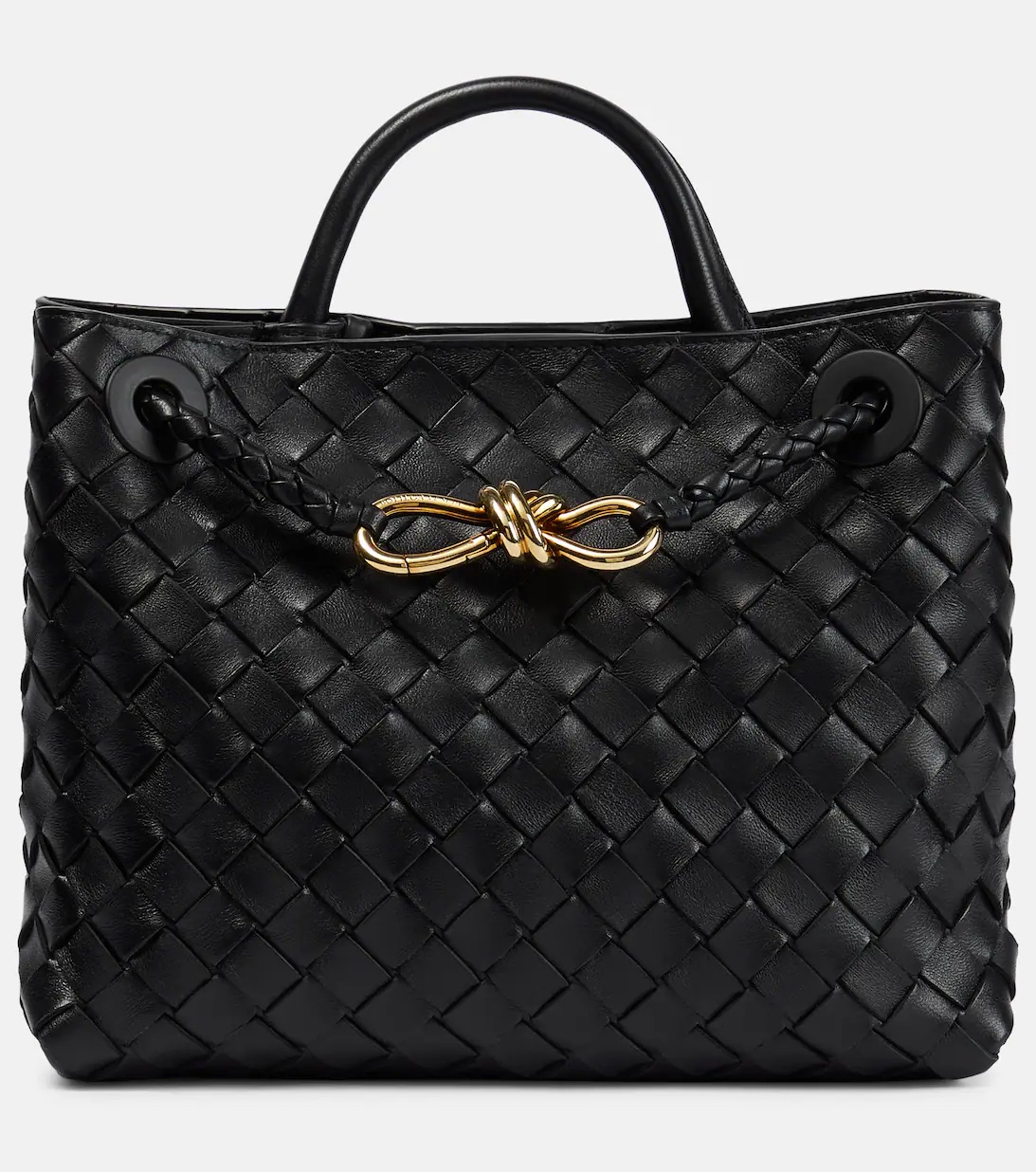 2. Ferragamo Wanda Bag
A new icon of the house the Wanda was just launched and is already super popular! A new top-handle bag it features an avant-garde construction that will always be chic. Crafted from brushed calfskin, it features a lined interior with two flat pockets to hold your essentials. You can carry it as a handbag or shoulder bag with the detachable strap. Of course the signature Gancini buckle is present on the corners of the bag, for an iconic and elegant accent.
This bag promises to be a new icon of the house, it is one of the most elegant bags in the market!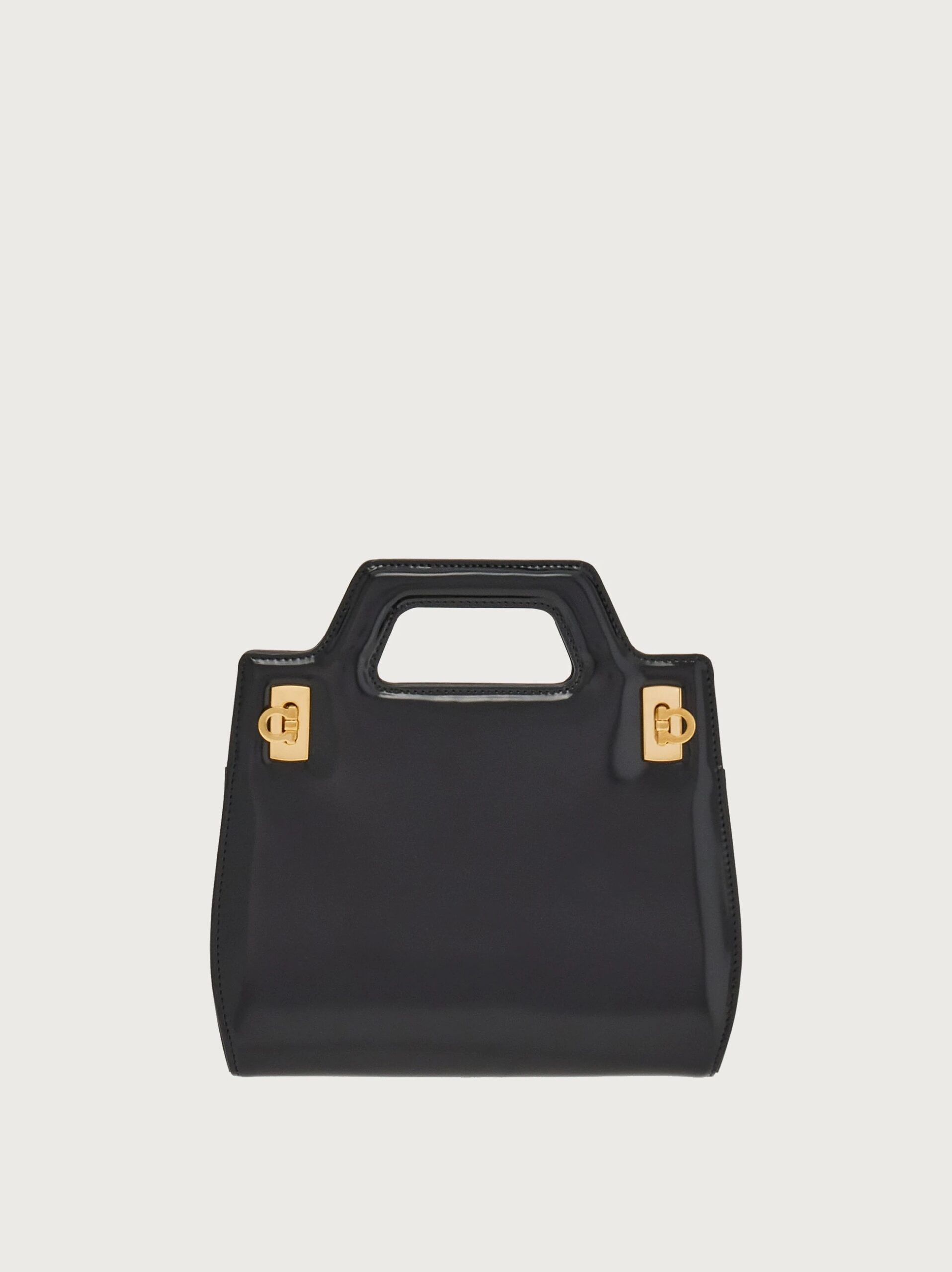 3. The Row Half Moon Bag
The Row's asymmetrical Half Moon bag is a beloved quiet luxury style! The curvy bag was ergonomically designed to sit under the arm without feeling bulky, while fitting all the essentials, becoming an instant classic. While Sophie Turner and Elsa Hosk have been spotted with the white version, Hailey Bieber and Kendall Jenner have both sported the black iteration.
This minimalist bag is chic and understated and is definitely quiet luxury!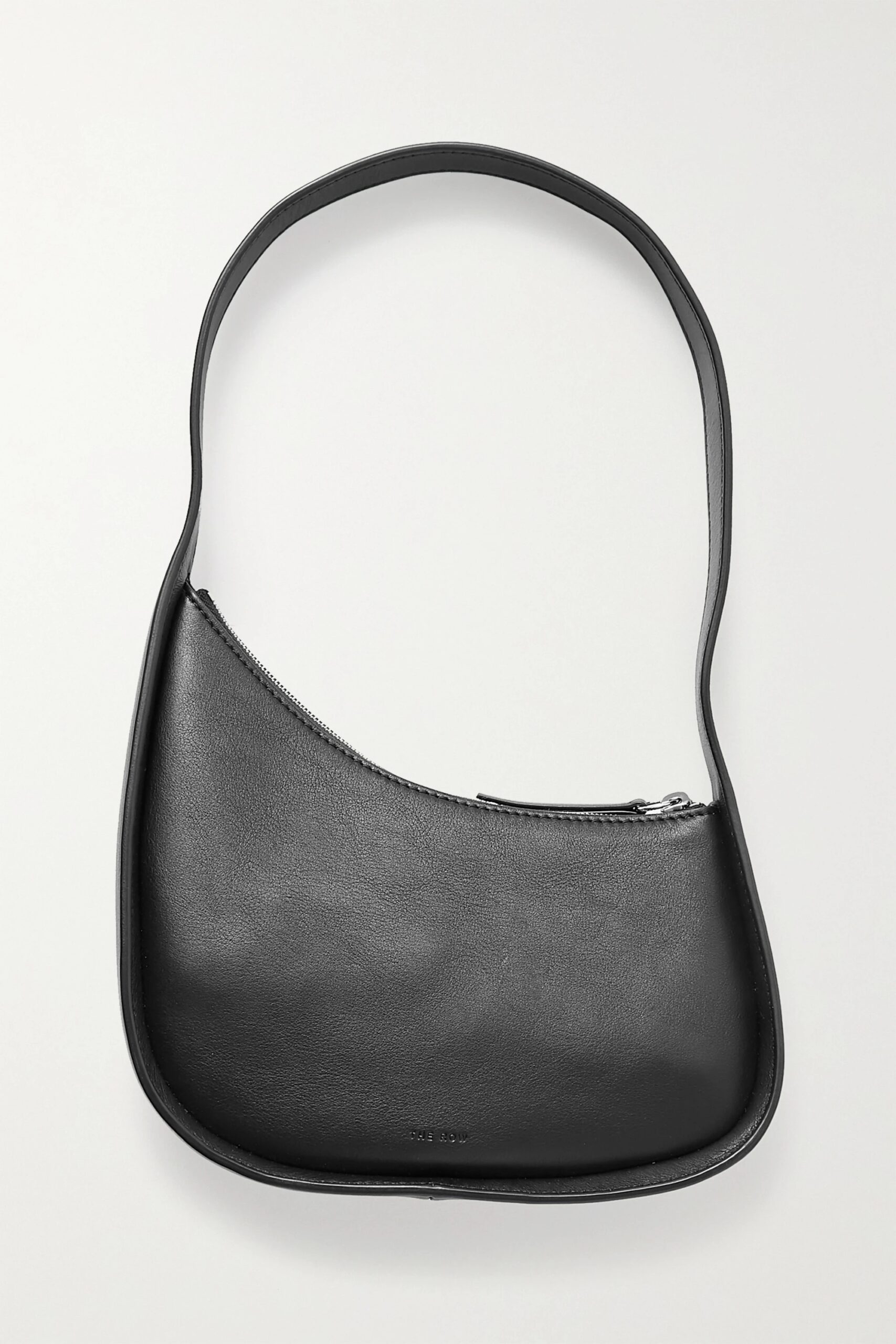 4. Loro Piana Pouch
This Loro Piana Pouch will be a staple all your life! The timeless pouch bag has earned its place on the pedestal of classic accessories. Loro Piana women' pouches are meticulously crafted in the finest materials and are an essential wardrobe staple to pair with any outfit. It is a super-versatile mini bag, styled with a shoulder strap so you can wear it by hand or crossbody.
The embodiment of quiet luxury, this pouch is elegant, practical and stylish.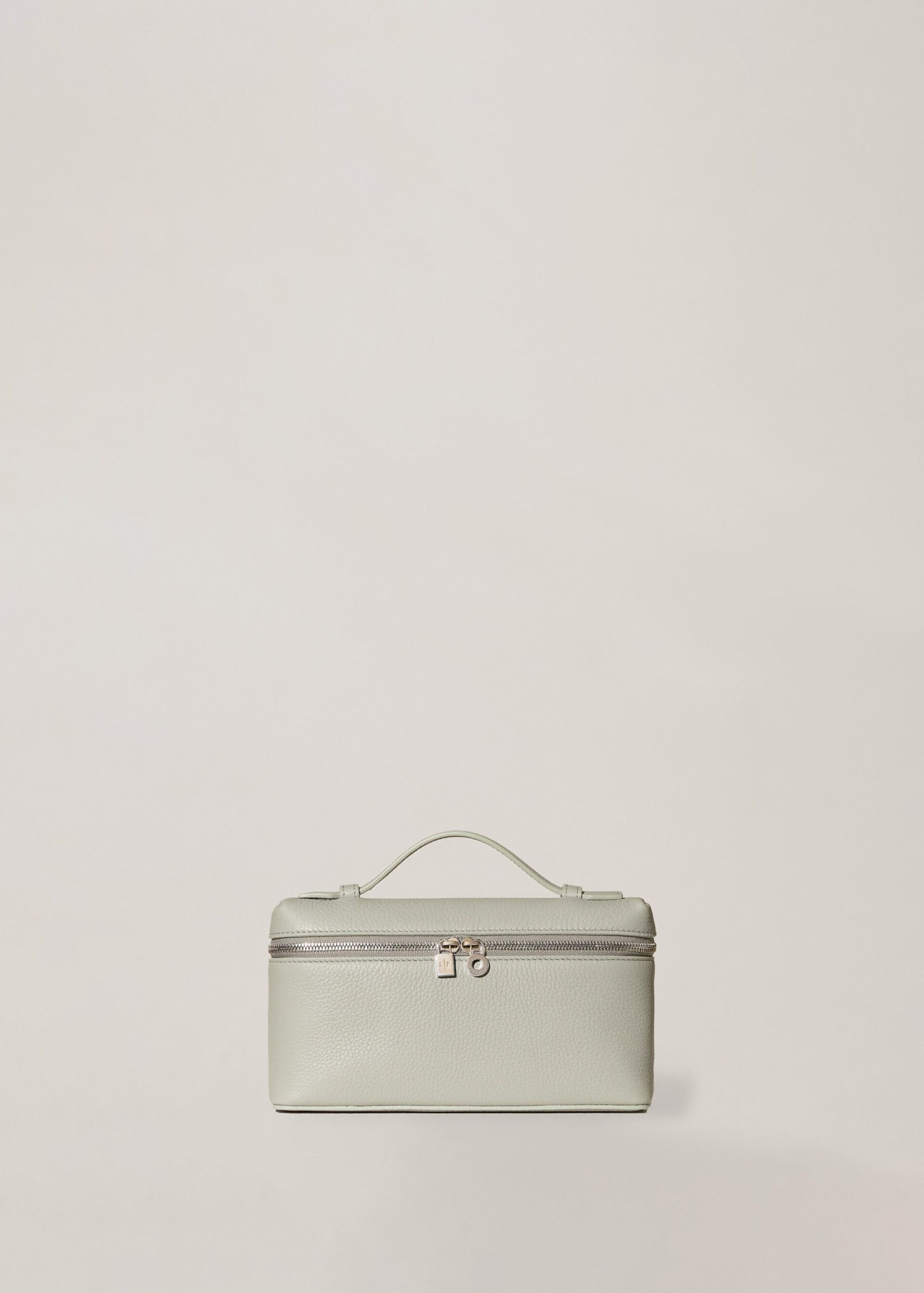 5. Prada Moon Bag
Reimagining the iconic lines of a model from the Prada archives from the 2000s, this is the newest Prada bag that is super popular now! This nappa leather bag combines traditional elements reinterpreting them in a new way, with an innovative soft design. Softness and simplicity of the silhouette define this hobo bag, embellished by the ton-sur-ton triangle logo that frames the lettering logo. This bag was first presented last fall, but now is it's time to shine!
Buckle bags are a big trend this year and this is one of the best you could find!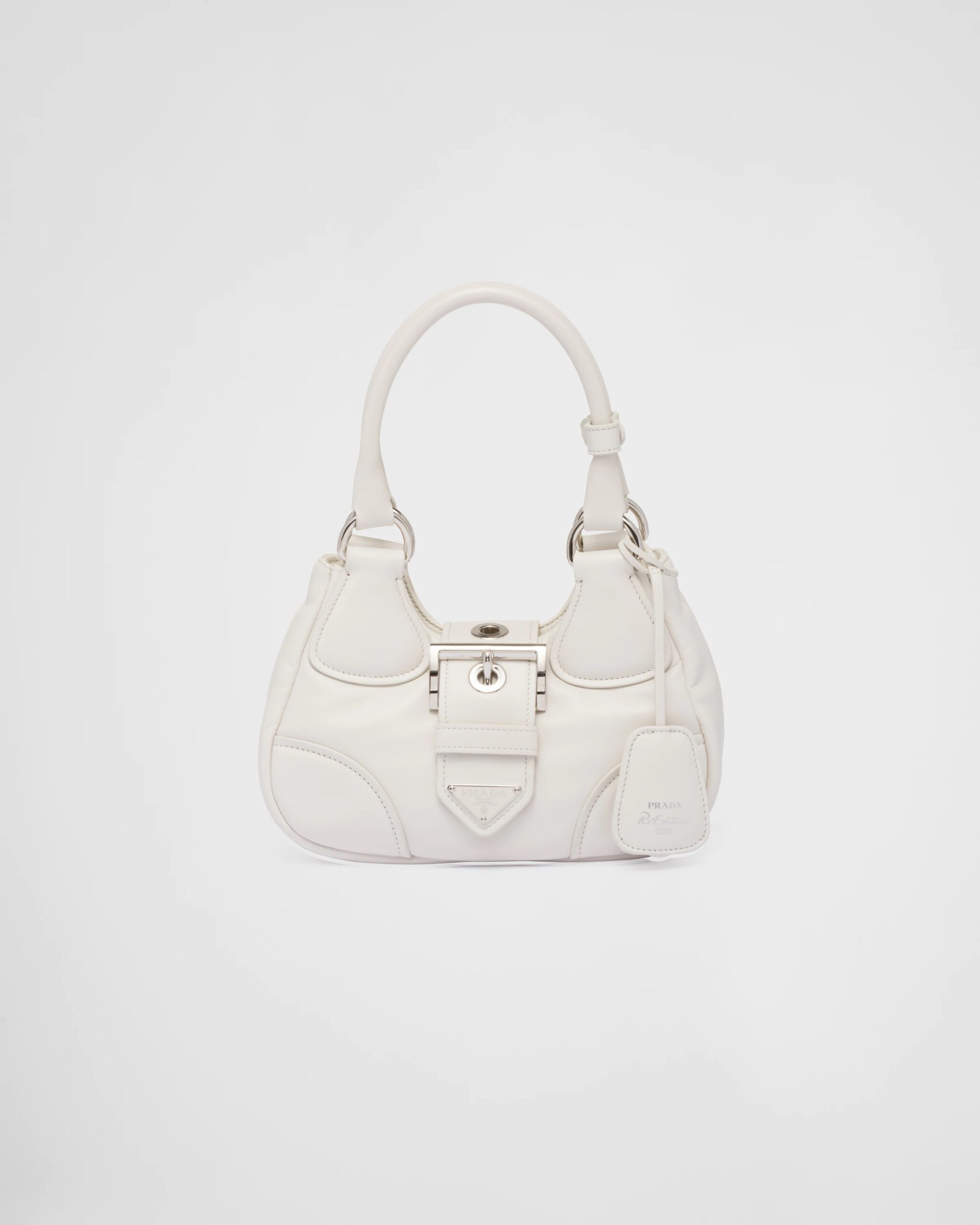 6. Saint Laurent Le 5 à 7 Bag
One of the newest launches of the brand this hobo bag fuses a vintage shape with a modern spirit, resulting in a beautiful bag that is quiet while still being fun. This Saint Laurent Hobo bag is neutral enough so you can pair with anything, but still interesting enough to give an exciting accent to any look. It's compact but will still hold everything you need, the signature YSL logo at the clasp gives it major vintage appeal, and it is as timeless as it gets. Plus, its hobo shape makes it very trend-forward. This bag is new but is already iconic of the brand, it is one of the most popular bags right now.
If I had to choose one bag from the recent launches to say will become a classic, I would say is this one. This is a beautiful timeless bag you will love for many years to come and you can take it from day to a night out!
7. Celine Ava Triomphe Bag
The Ava was launched in Celine's Summer 2021 collection and now for fall 23 comes the new Ava Triomphe. With the original shape of the Ava the new bag presents the iconic Triomphe logo, designed by Celine Vipiana herself. The perfect embodiment of the new Celine this bag is young and stylish while still being classic and understated.
The Triomphe logo adds the perfect finishing touch to this otherwise understated bag, it is in my opinion one of the best bags of the year!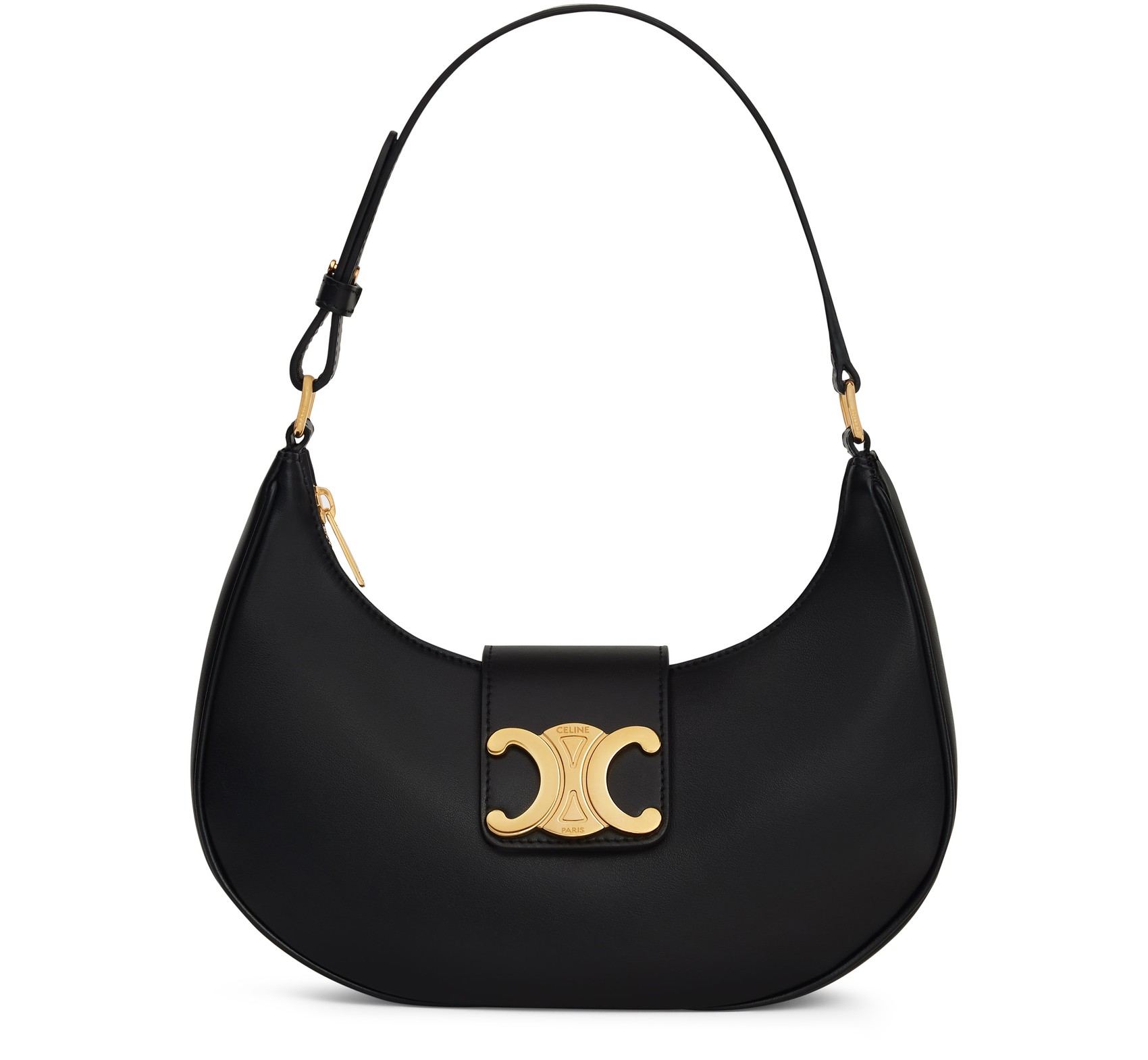 8. Louis Vuitton Nano Speedy Bag
The nano Speedy has been one of the most popular designer bags lately! The Louis Vuitton Speedy was first introduced in the 1930s but remains one of the most recognizable and popular styles of all LV bags. The LV Speedy purse was designed in response to advances in public transportation and the new need for a compact lightweight bag that was also large enough to hold your daily necessities. The shape is a mini version of the Louis Vuitton Keepall. This Louis Vuitton bag was made popular in the 1960s when Audrey Hepburn was seen carrying the Speedy multiple times, people say the mini size was designed especially for her.
Until this day the Speedy remains one of the most collectible Louis Vuitton bags, it will always be chic.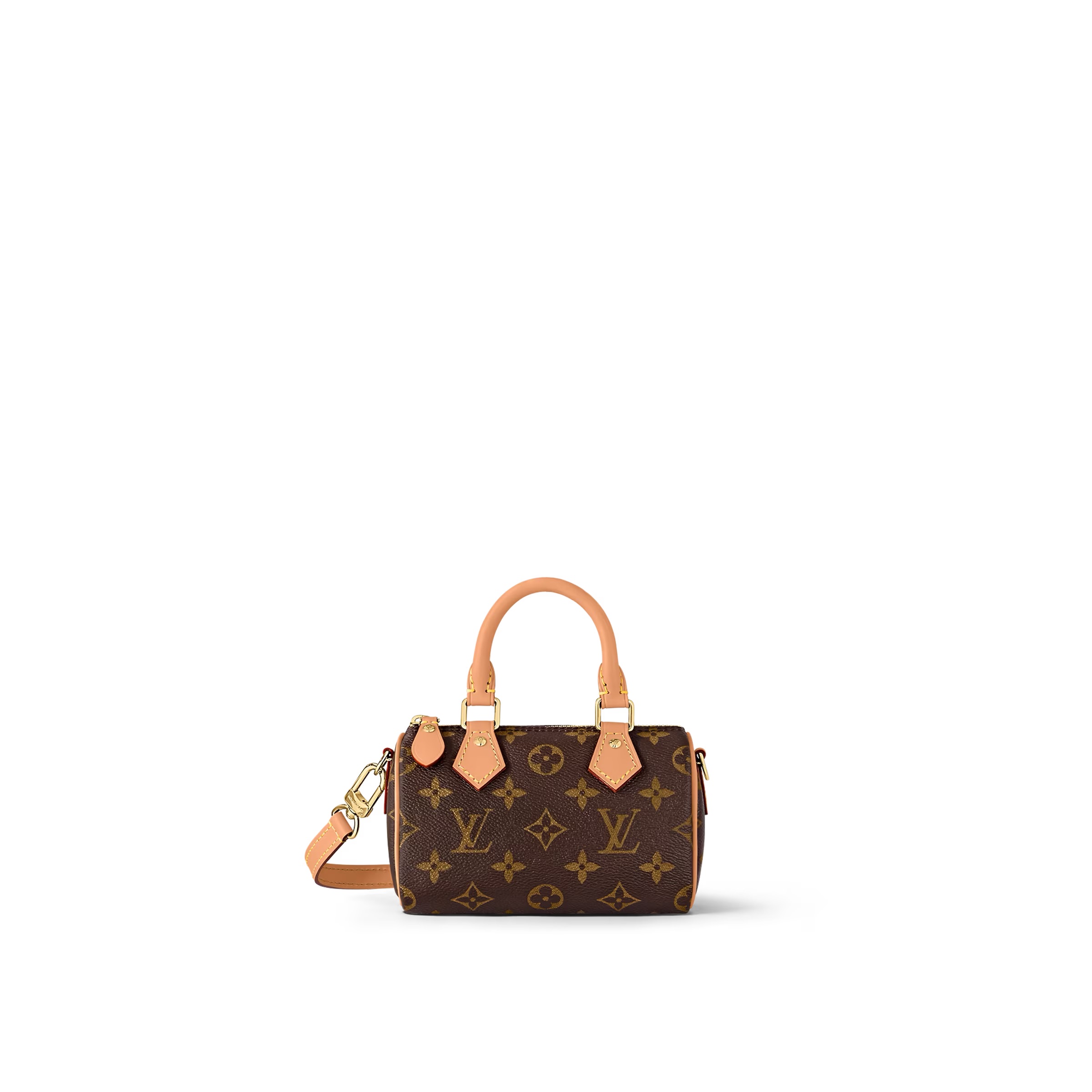 9. Miu Miu Wander Bag
The Miu Wander bag was actually launched in 2022, but it is so popular this year that it deserves a spot on this list! With the iconic MiuMiu matelassé this bag has a youthful y2k style that is very current, not to mention fun! It is made from regenerated nylon using recycled plastic collected from the ocean and there is a newer version crafted in leather. The bag comes in colorful shades and neutrals, it also comes in mini, medium and large sizes.
A fun everyday kind of bag, this bag is stylish, unique and trendy!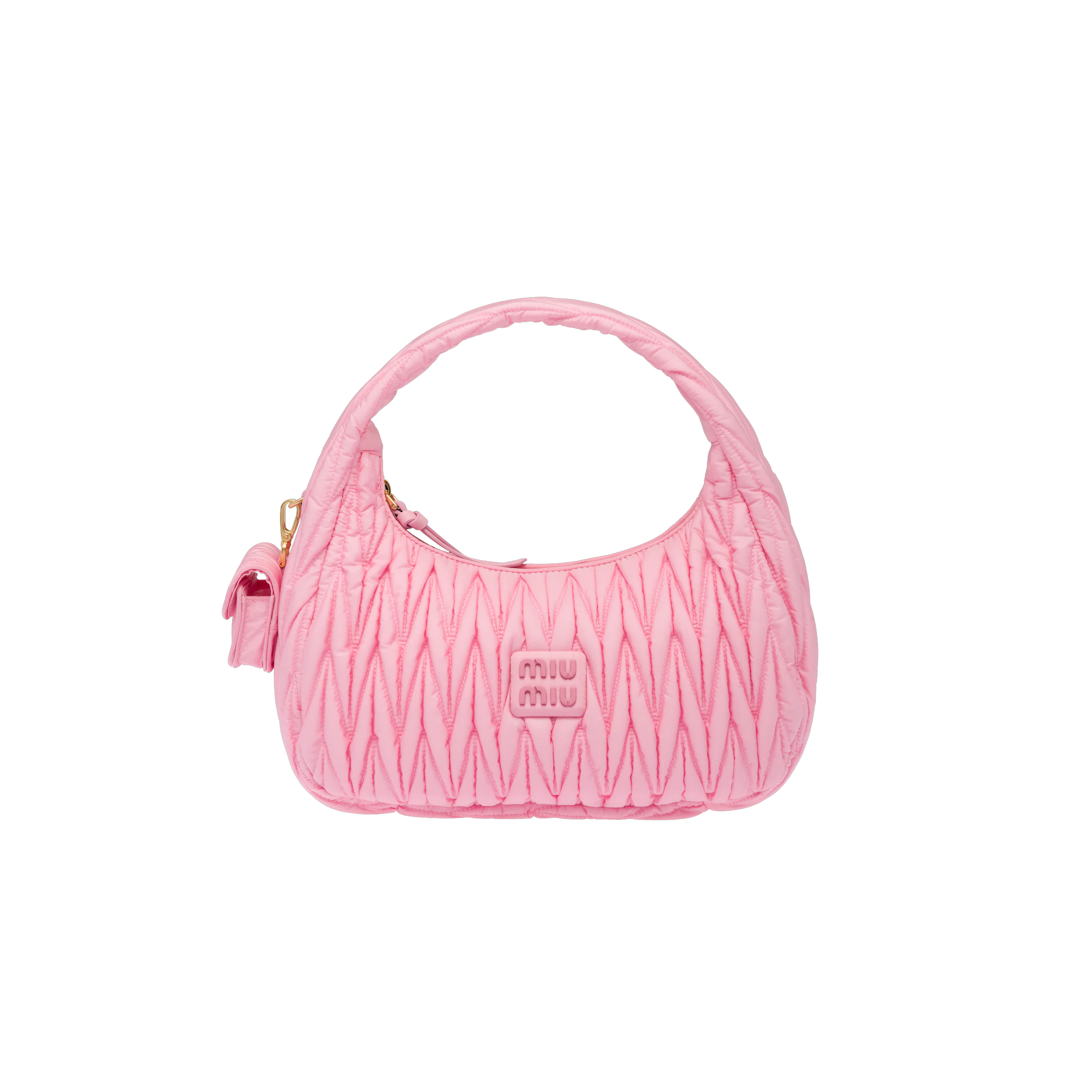 10. Valentino Locò Bag
One of Valentino's newest bags, as seen in its resort 2022 collection, is one of those retro-inspired bags that is super popular now! Dubbed the Valentino Garavani Locò bag, the accessory essentializes the meaning of 'locomotive', with ease of movement and mobility serving as inspiration. Creative director Pierpaolo Piccioli presents the design in a few contemporary colorways like black, pink and yellow. As versatile as it is stylish, it sports two detachable handles. Making it a top handle, crossbody and clutch all-in-one, perfect for any occasion!
This is a super stylish shoulder bag that has an interesting but classic shape. It is an amazing going out shoulder bag!