Welcome to our list of the 12 Basic Pieces Everyone Should Have In Their Wardrobe!
We all have our own personal style and different fashion tastes, but some pieces are a must for everyone. Basic pieces will make choosing an outfit so much easier, they will go with any trend and style. The pieces I'll show you here form the foundation of a complete wardrobe, with them getting dressed in the morning will be a piece of cake.Here I'll show you 12 pieces everyone should have, from jackets to t-shirts they really are a must!
So, without further ado here are 12 Basic Pieces Everyone Should Have In Their Wardrobe:
12. Classic Belt
A classic leather belt with an elegant metal clasp will be one of the hardest working pieces in your wardrobe. Either for holding your pants in place, for accentuating the waist of a loose dress or just as cute accessory, a belt is a must. Opt for minimalist designs that are classics, this way you don't have to worry matching your whole outfit with a big gold logo belt.
An understated and chic belt will always come in handy, it will be a staple in your wardrobe!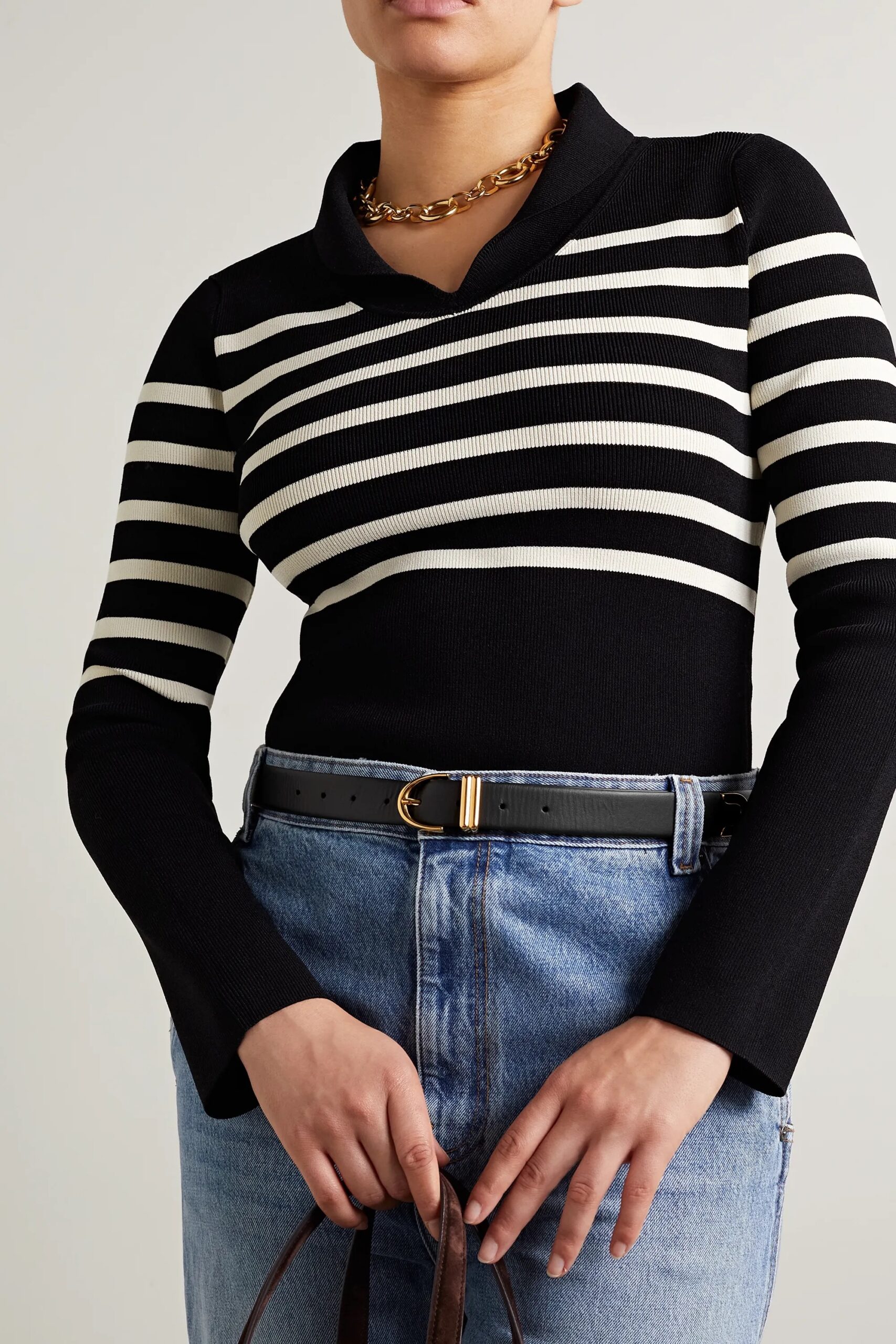 11. Leather Jacket
What started as a bad-boy symbol in the 1950's today is a classic staple for every style! The biker might be the most popular one, but you can opt for a more minimalist style, if you prefer it that way. A good leather jacket will really last your whole life, it is the perfect grab-and-go piece that will take you through any occasion. A timeless silhouette with lasting-quality a leather jacket is a great investment piece! Great for transitional periods choose a jacket you can wear with both a t-shirt and sweaters.
To ensure you will be wearing your jacket for a long time avoid the super oversized ones and prefer one that is actually your size but still has room for lairing pieces under it.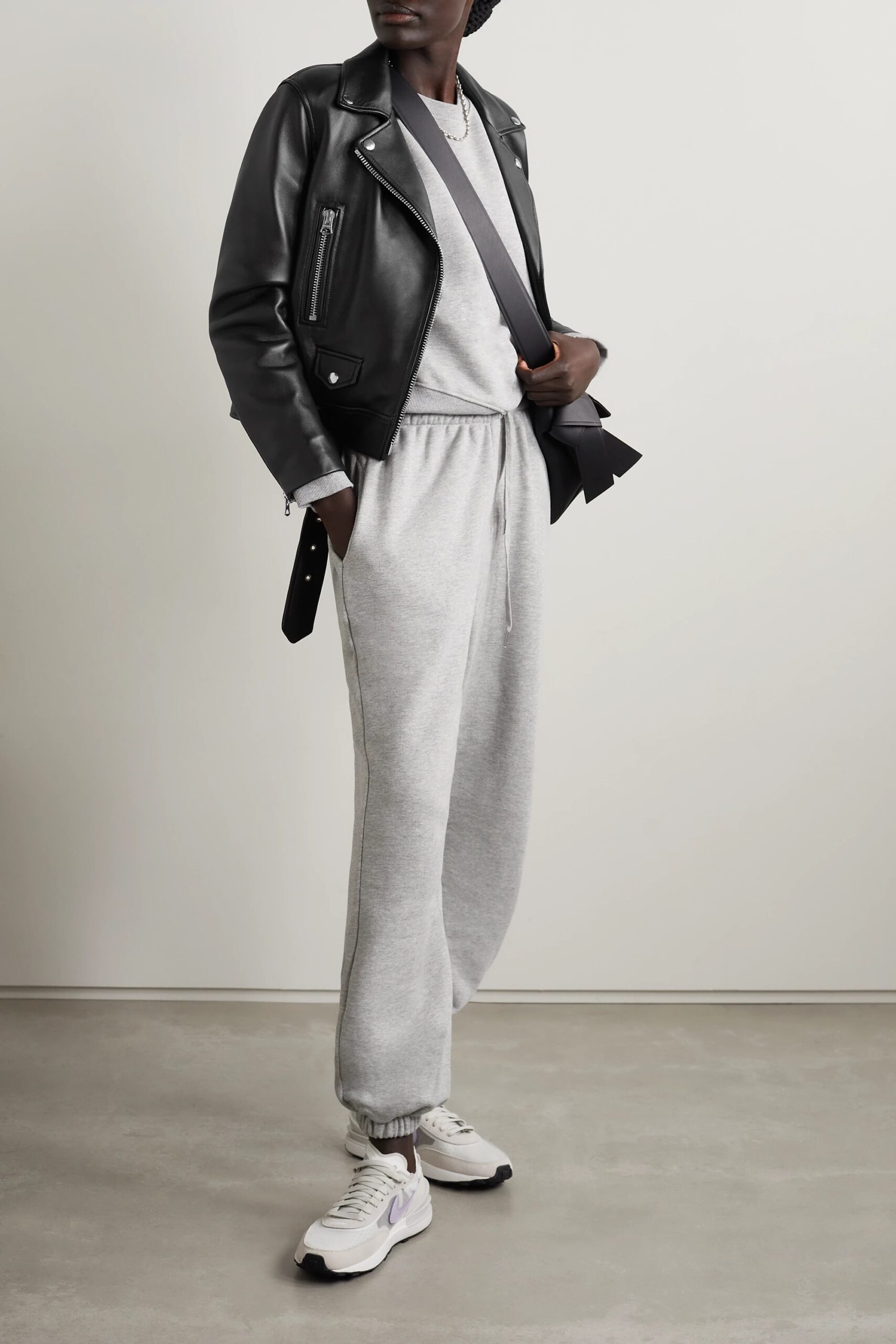 10. Classic Coat
A winter coat is one of the most important seasonal purchases you'll make: choose right, and you have a sartorial ally that will see you through many winters in style. Elegant maxi coats will be staples during colder months, they will elevate any outfit.
Invest in a high quality one that will last, keep you warm and will be one of the most important pieces in your capsule wardrobe.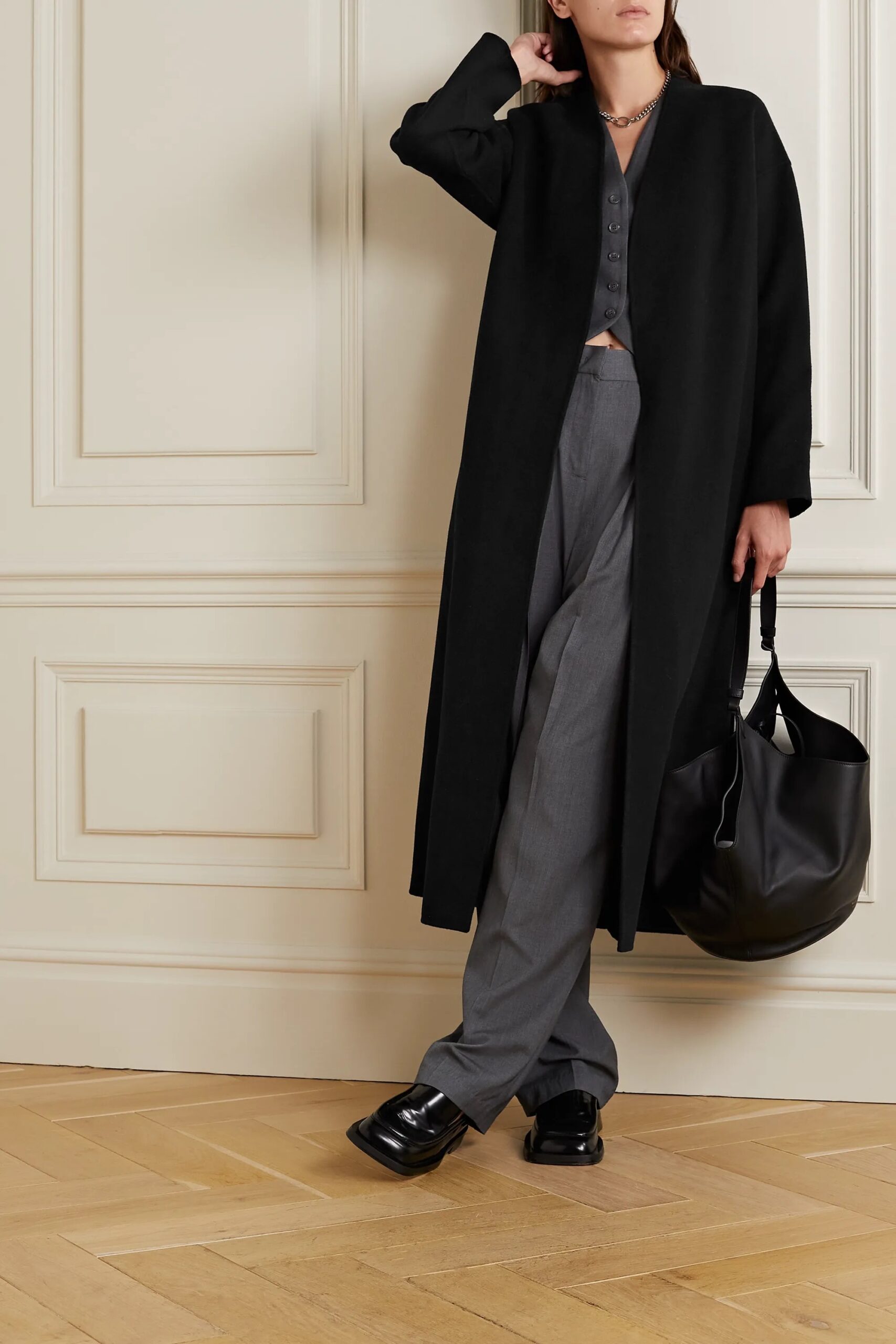 9. Cashmere Sweater
Whatever your age or style a cashmere jumper will always be a good idea. Cashmere is more expensive than your usual knit but for a good reason: if you take care of it, cashmere will last an age, it is warmer than its cheaper counterparts and way softer. Pop a cashmere sweater over your shoulders come spring, wear alone come fall, and layer it into your winter outfits.
Find a cashmere knit you love and you will simplify your morning routine immediately.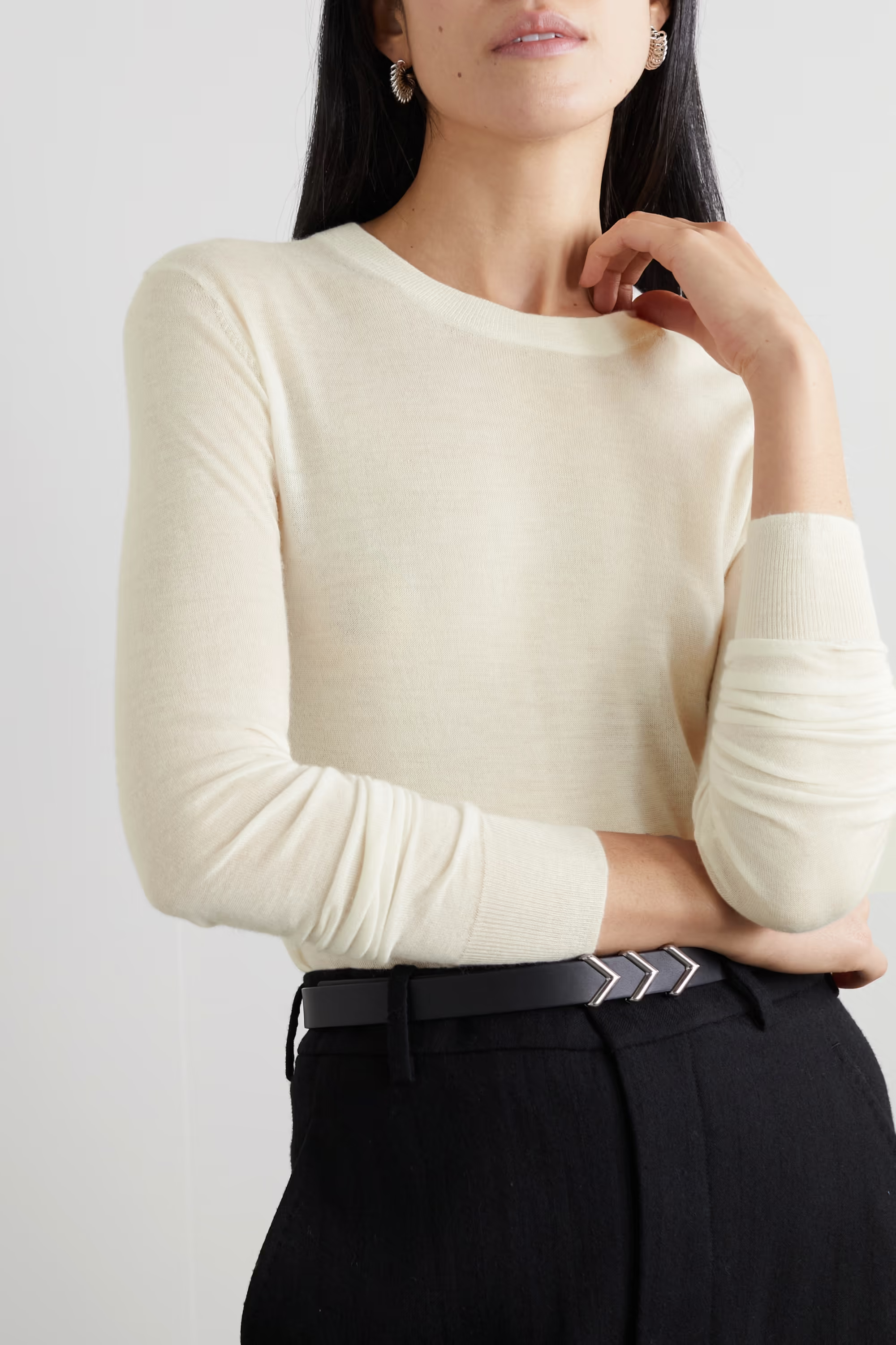 8. Loafers
Since the 1950's loafers have been a part of the most classic shoes a person can own. Inspired by men's shoes they look as good with a pair of jeans as they do with a summer dress. Despite the many inventive iterations of the style, the flat, no-frills black leather loafer is as iconic as it is classic.
If you are looking for a classic loafer that will last you many years, stay away from the ones with the tick soles and opt for a classic minimal style.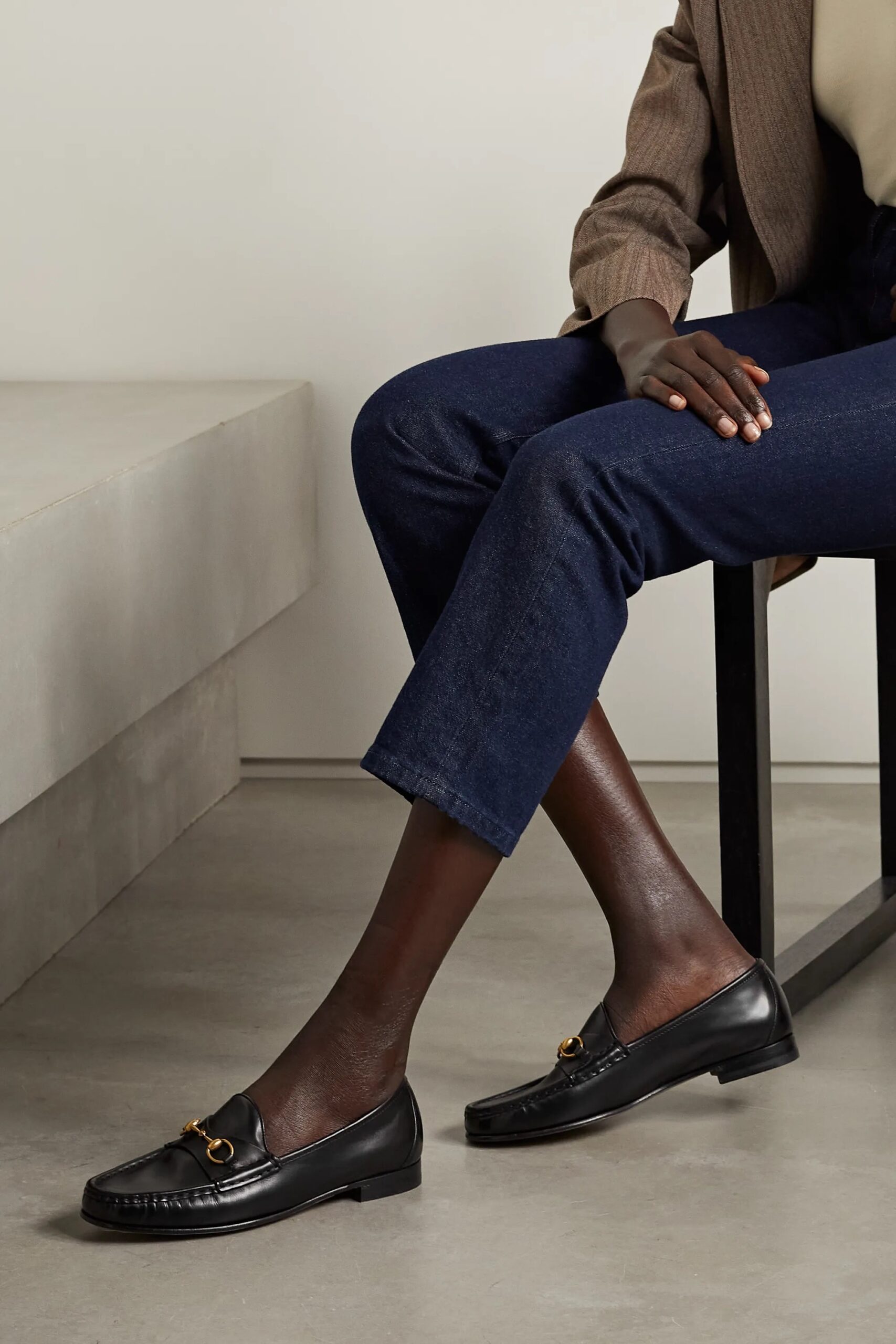 7. Tailored Pants
Another menswear-inspired staple, a good trouser will be your best friend if you like a more classical look. They are perfect for work but can also be dressed down if worn with a t-shirt and sneakers. They will suit every style and are certainly an investment piece.
Not only do their flattering fit and inherent polish represent the ultimate confidence-booster, but they're among few pieces that can transition easily between settings (simply swap your daytime sandals or sneakers for a sophisticated pair of heels).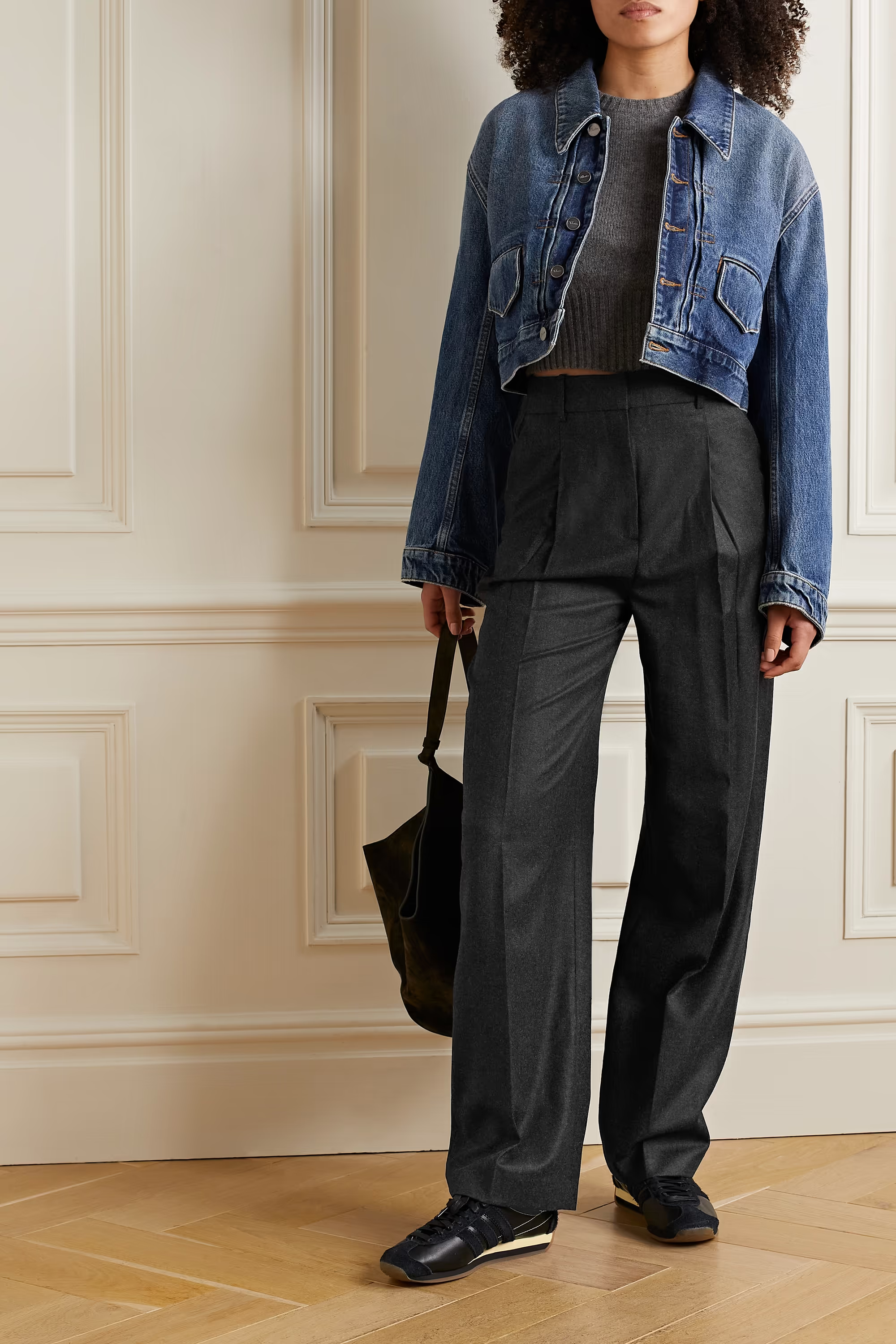 6. Minimal Sneakers
While black dresses and blue jeans have long been deemed classics, the sleek white sneaker is a relatively newer inductee to the list of wardrobe must-haves. They are no longer only for sports settings but are an everyday off-duty essential. A streamlined tennis-style shoe will always serve you well.
A must-have for multiple occasions, you cannot go wrong with a minimal sneaker.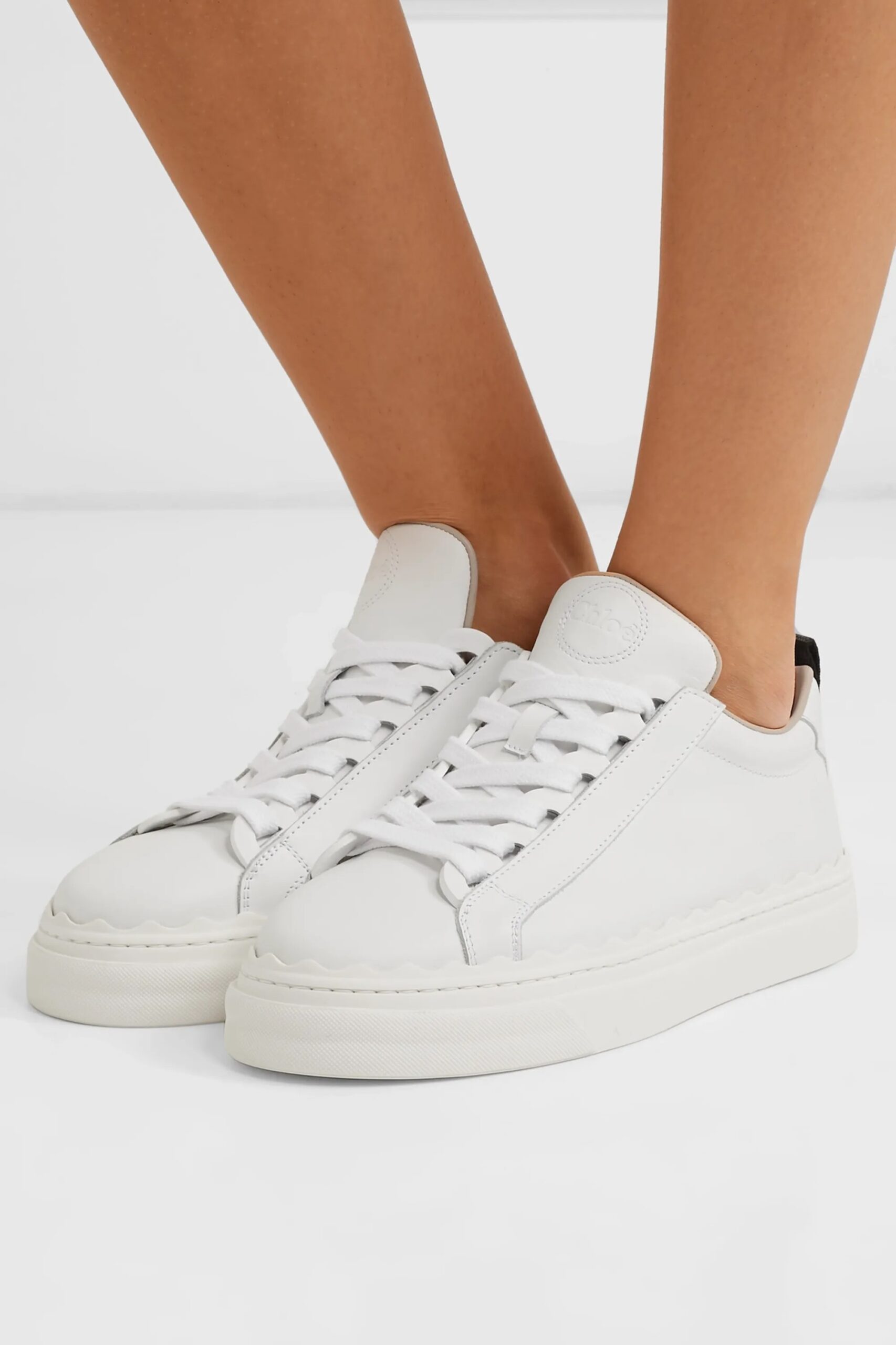 5. Carryall Tote
Focusing on practicality is an easy way to attain 'classic' status and, in the realm of accessories, it doesn't come much more functional than a roomy tote. Supremely versatile, a tote bag – with its simple silhouette and practical top handles – is a must have. Whether you opt for classic black tote or a colorful monogram one, a timeless tote is sure to make a welcome addition to any collection.
From trapeze top-handles to big shoulder bags, a leather tote is more than just pragmatic, it's a must-have shape for any lifestyle.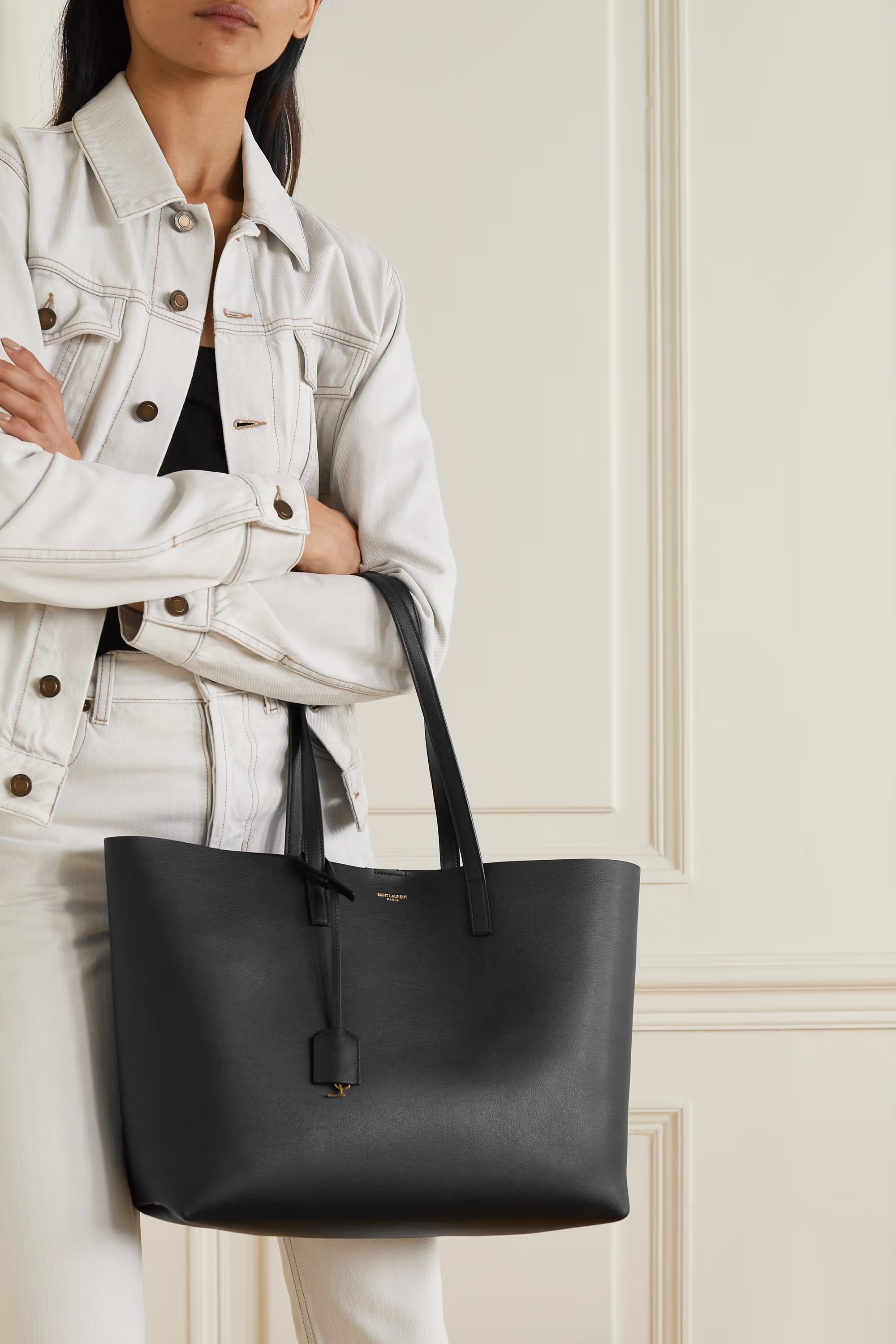 4. Transitional Blazer
Gone are the days when a blazer was only office attire, now it is a staple piece for every occasion. A blazer can transition easily between settings, it is a stylish piece for both day and night! The key is to look for a blazer that you can layer with any top, whether a t-shirt or a blouse.
The right blazer will make you feel powerful, stylish and comfortable at the same time.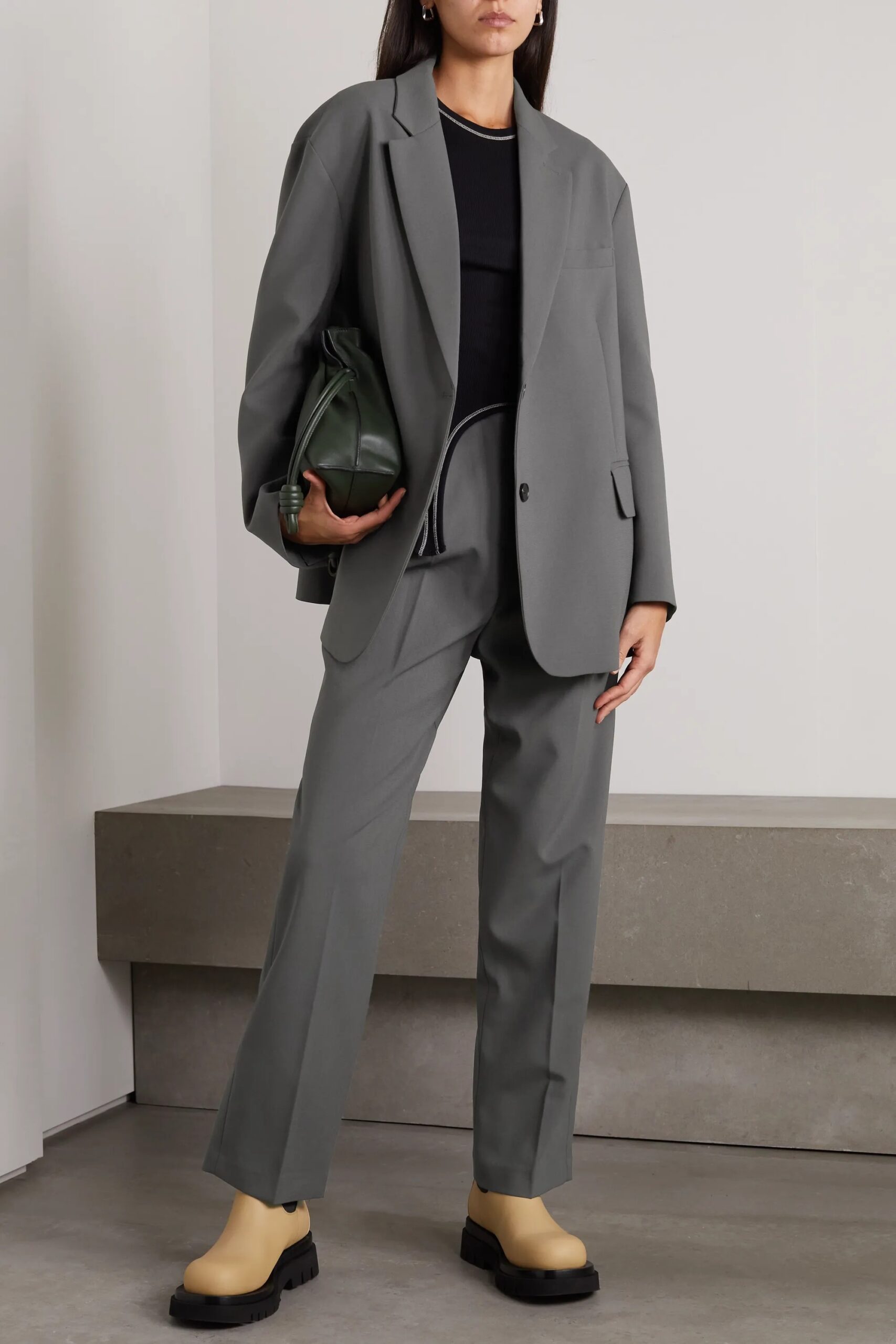 3. Classic White Shirt
One of the many menswear-inspired staples that make up a solid wardrobe foundation, a white button-up is a must. It will always come in hand no matter the occasion or your personal style. Wear it closed with trousers for the perfect timeless office attire, wear it open with jeans and a t-shirt for a casual stroll or you can even wear it over a bikini at the beach for an easy summer outfit.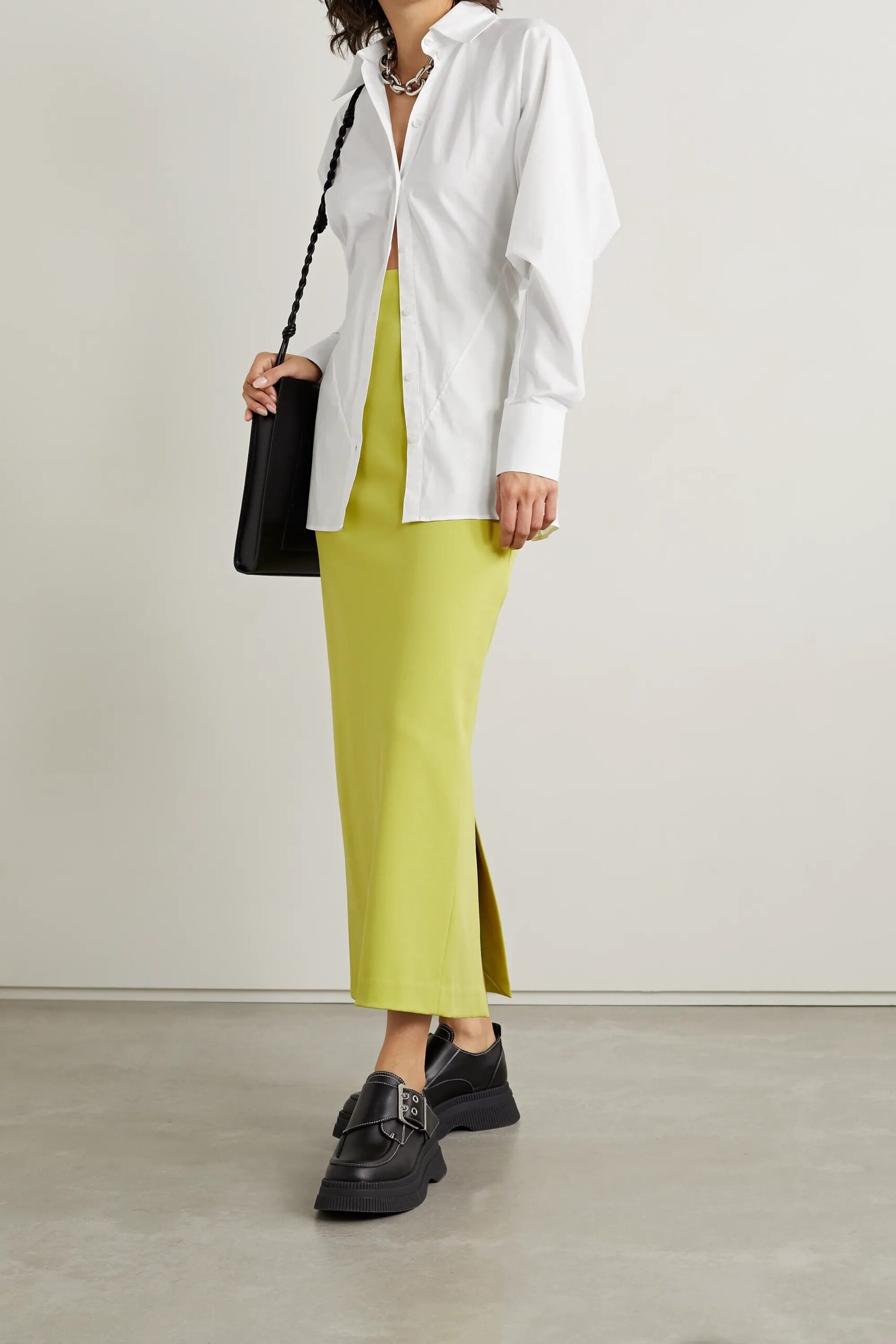 2. Straight-Leg Jeans
The piece of clothing everyone has, jeans are a must for a complete wardrobe. Find a high-quality pair that will last forever and make you feel like your best self, every time you put them on. Jeans are an everyday staple that can be worn to almost any occasion.
The straight-leg is the most timeless style, is the one that transcends trends and you'll be wearing forever.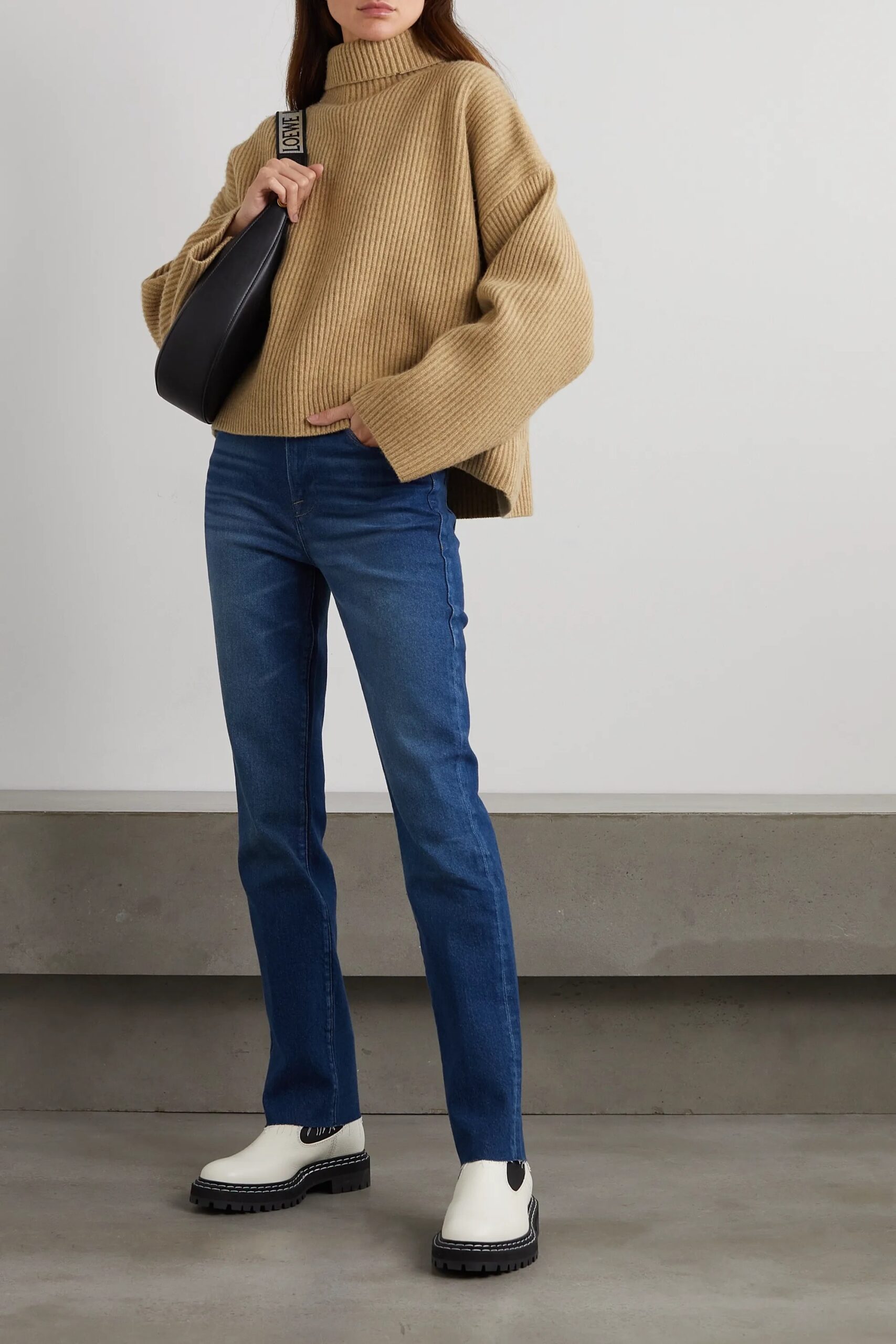 1. White T-Shirt
The right white tee can be tucked into a pencil skirt, worn under a badass leather jacket, or thrown on with oversized denim for an effortless and chic look. When can't you wear a white t-shirt? It should be a staple in every woman's wardrobe. A white t-shirt is such an important part of a capsule wardrobe that it is worth spending your money on a shirt made with high quality materials.
This way you can be sure it will last a long time, and you'll be wearing for almost any occasion.