Welcome to our list of the 12 Clothing Pieces That Will Last a Lifetime!
The key to a good and complete wardrobe is investment pieces that will never go out of style! In a world of fast fashion and fashion trends there is nothing classier than having a forever kind of wardrobe. Here I'll show you pieces that are worth investing in, that you will wear your whole life and that are pieces every woman should have in her closet.
This are pieces that might cost a little more but that are worth spending your money on since they will last a very long time! You' can access the links to these amazing pieces by clicking on the images bellow!
So, without further ado here are 12 Clothing Pieces That Will Last a Lifetime:
12. White Shirt
A white button-up is one of the many menswear-inspired staples that constitute a strong wardrobe foundation. It will always come in hand no matter the occasion or your personal style. You can wear it open with jeans and a t-shirt for a stroll in the park or over a bikini at the beach for a simple summer look. Wear it closed with pants for the ideal office attire. After you have the white one, you can try different colors that will light up any look.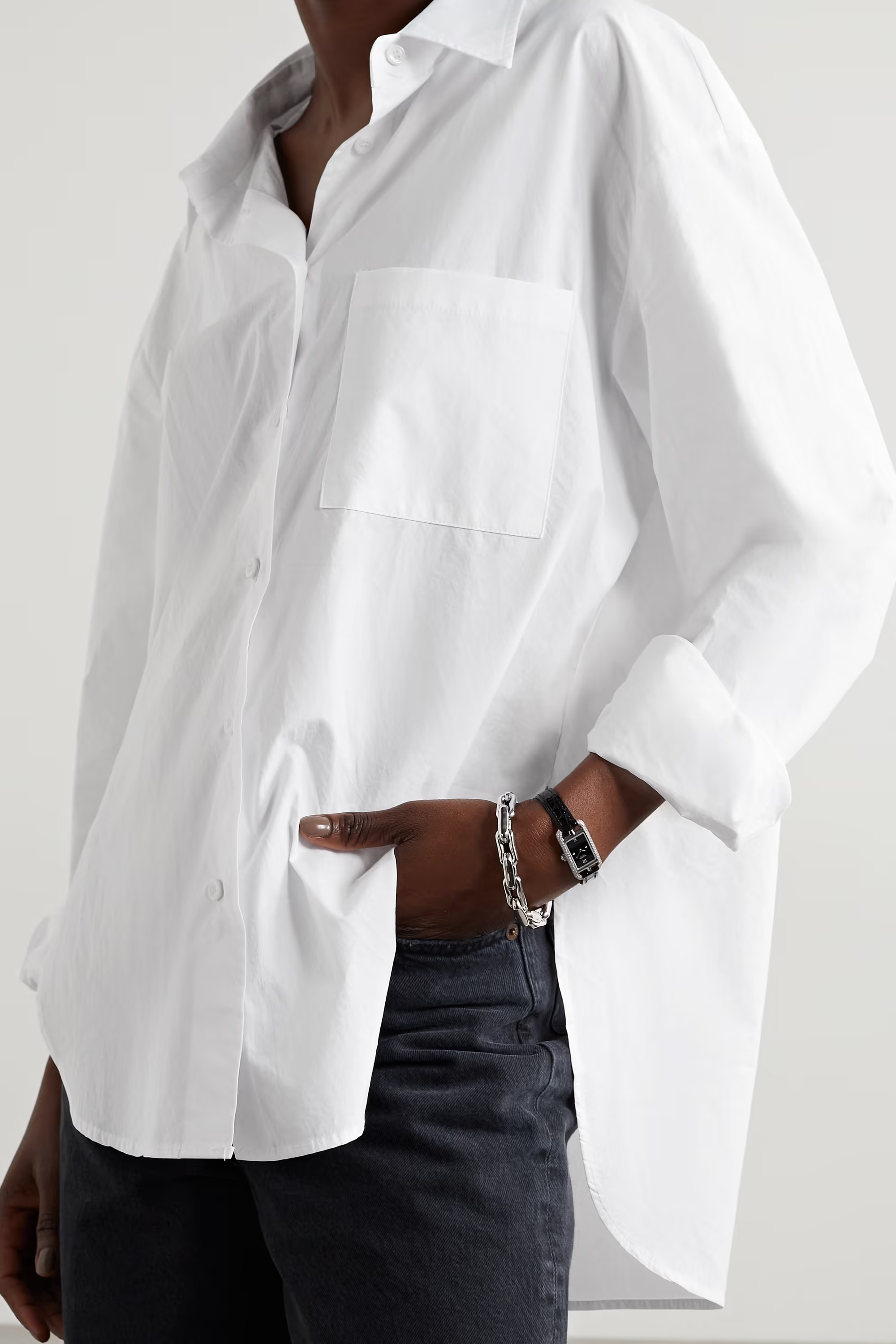 11. Cashmere Sweater
Whatever your age or style a cashmere jumper will always be a good idea. Cashmere costs more than your typical knit, but there's a good reason for it: with proper care, it will last a very long time, is warmer than its less expensive equivalents, and is much softer. Wear a cashmere sweater alone in the fall, over your shoulders in the spring, and layered with your winter outfits.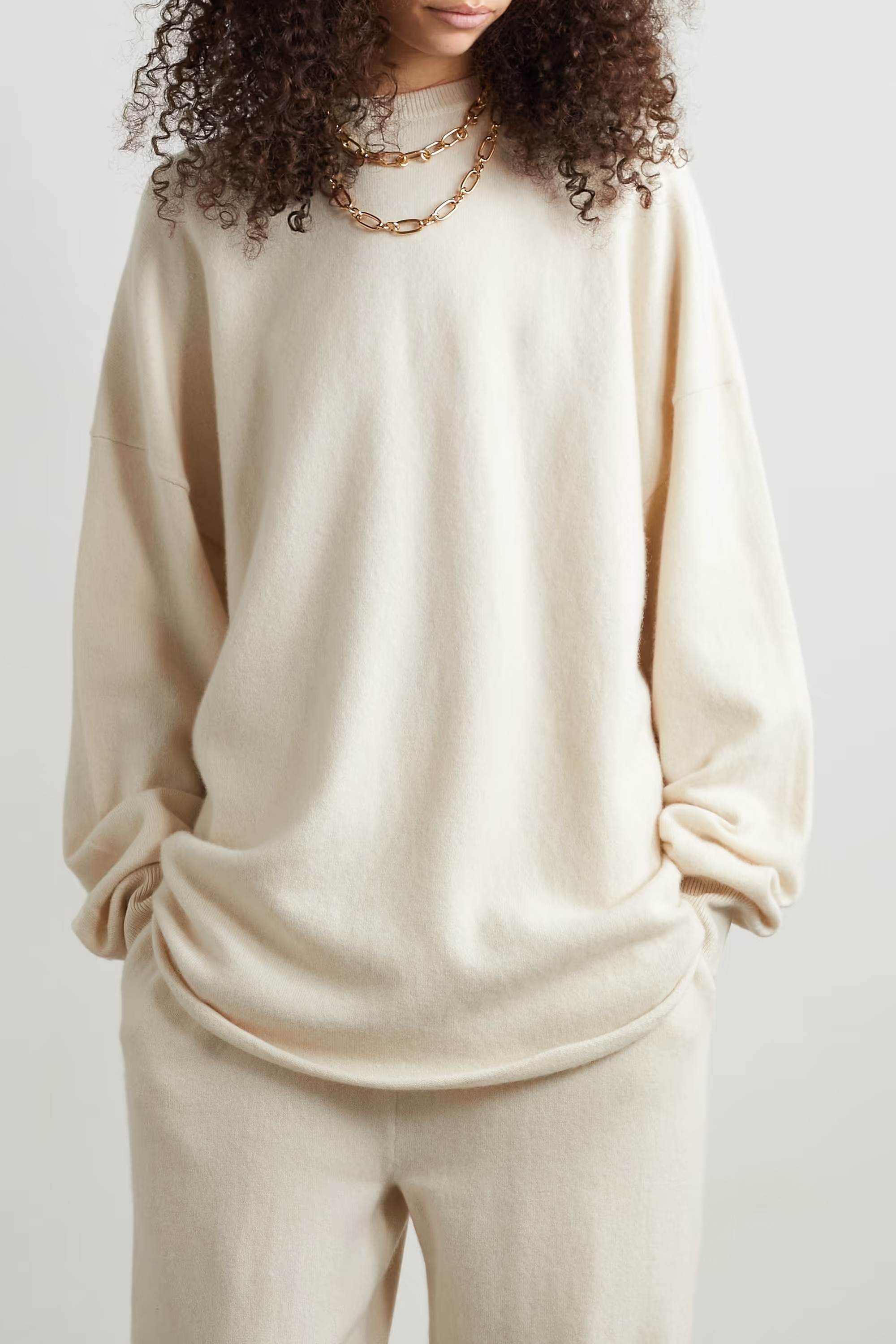 10. Trousers
Another menswear-inspired staple, a good trouser will be your best friend if you like a more classical look. They are perfect for work but can also be dressed down if worn with a t-shirt and sneakers. They will suit every style and are certainly an investment piece. It's simple and elegant and not only slims the body but also elongates it. Not to mention that they are super comfortable!
Some prefer the cigarette type, others like me prefer the straight or wide-leg-cut that really elongates your legs, but no matter the style, a good tailored trouser is a must-have.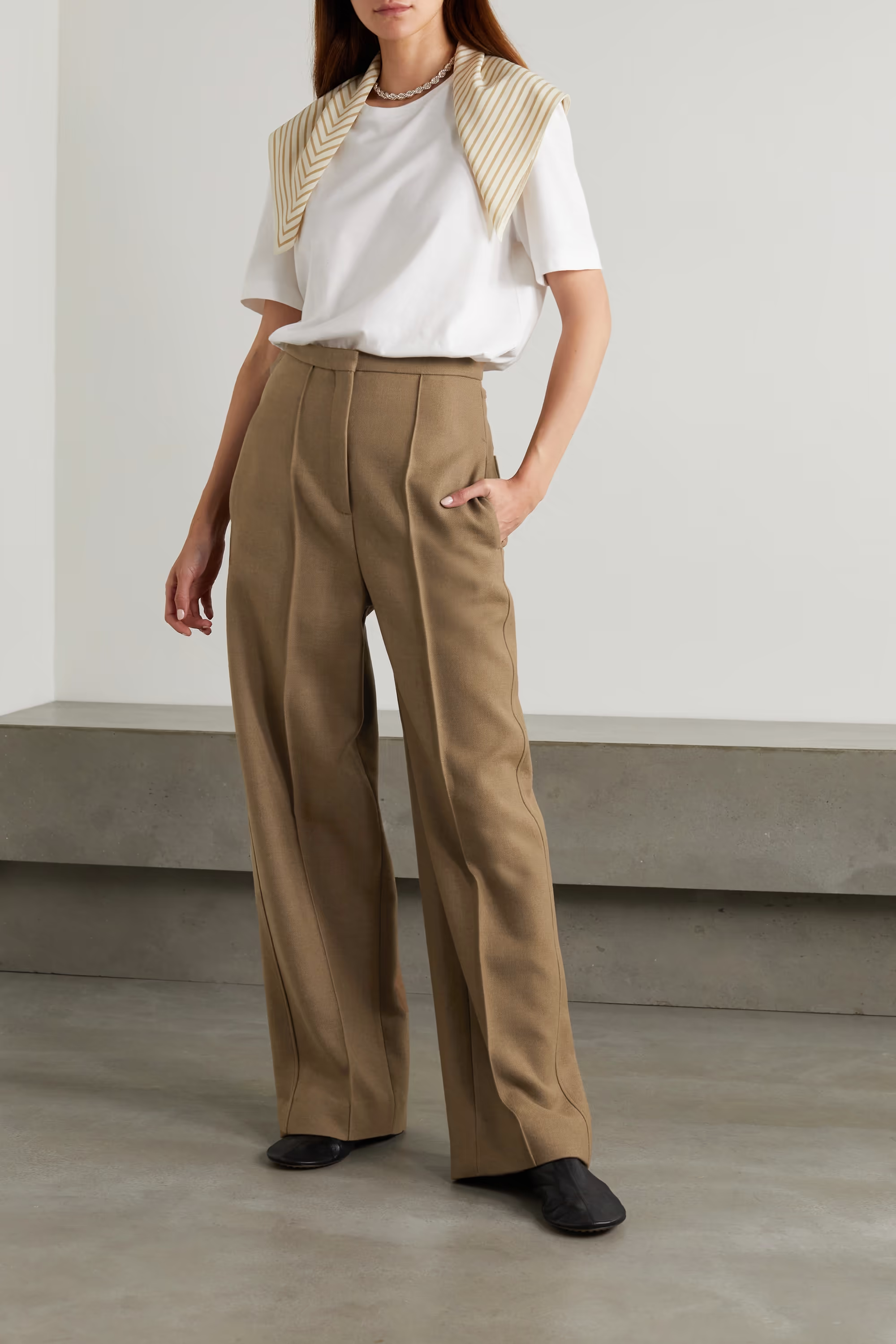 9. Leather Jacket
What started as a bad-boy symbol in the 1950's today is a classic staple for every style! The biker might be the most popular one, but you can opt for a more minimalist style, if you prefer it that way. A good leather jacket will really last your whole life, it is the perfect grab-and-go jacket that will take you through any occasion. A timeless silhouette with lasting-quality a leather jacket is a great investment piece, my favorite leather jacket I own was bought 20 years ago and it is still perfect.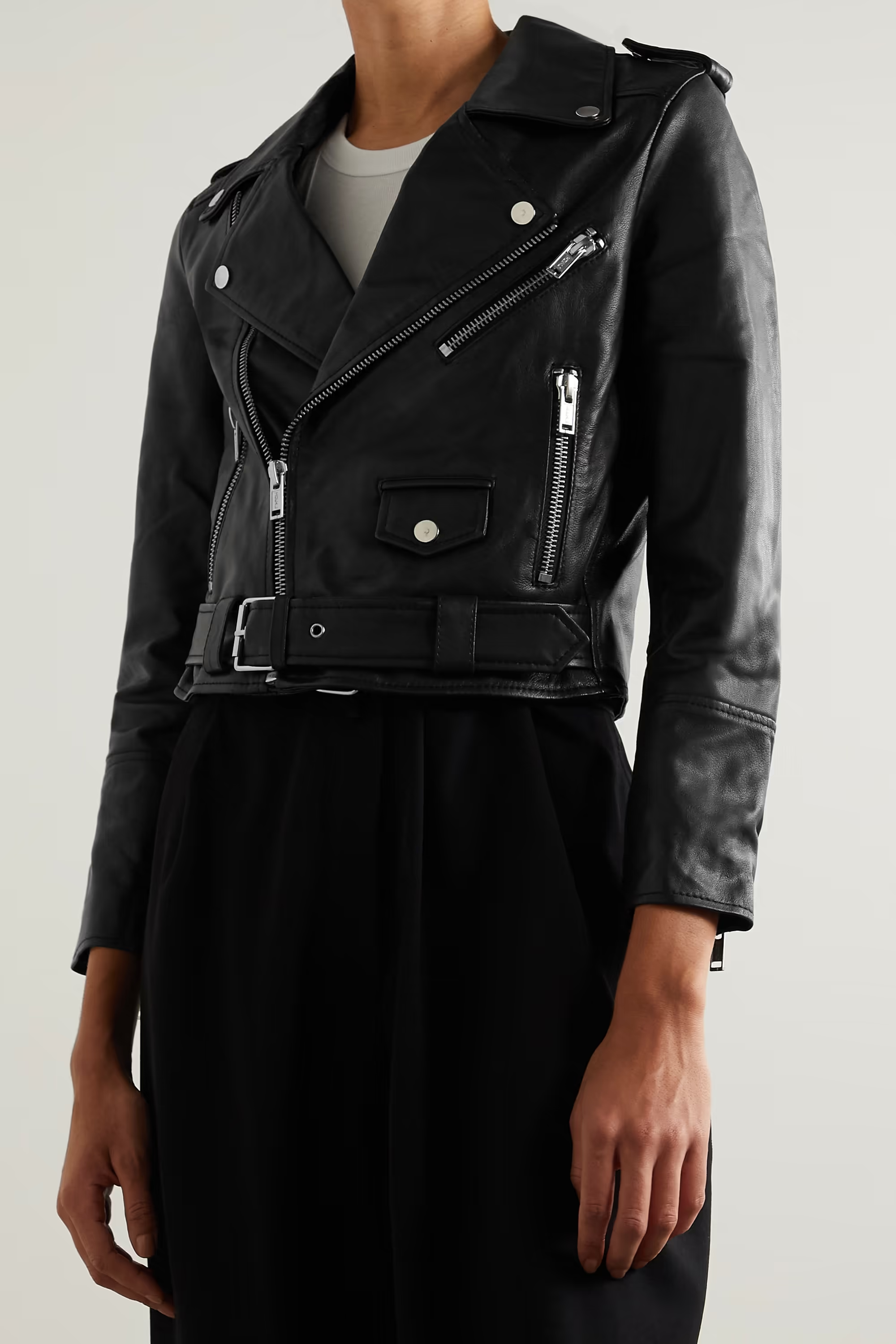 8. Loafers
Since the 1950s, loafers have been among the most classic shoe options for women. They were inspired by men's shoes, and they go nicely with both a summer dress and a pair of jeans. Despite the style's many imaginative variations, the simple, black leather loafer is as iconic as it is timeless. Of course there are multiple types of shoes that are essential to a complete wardrobe, but the loafer is one you cannot live without.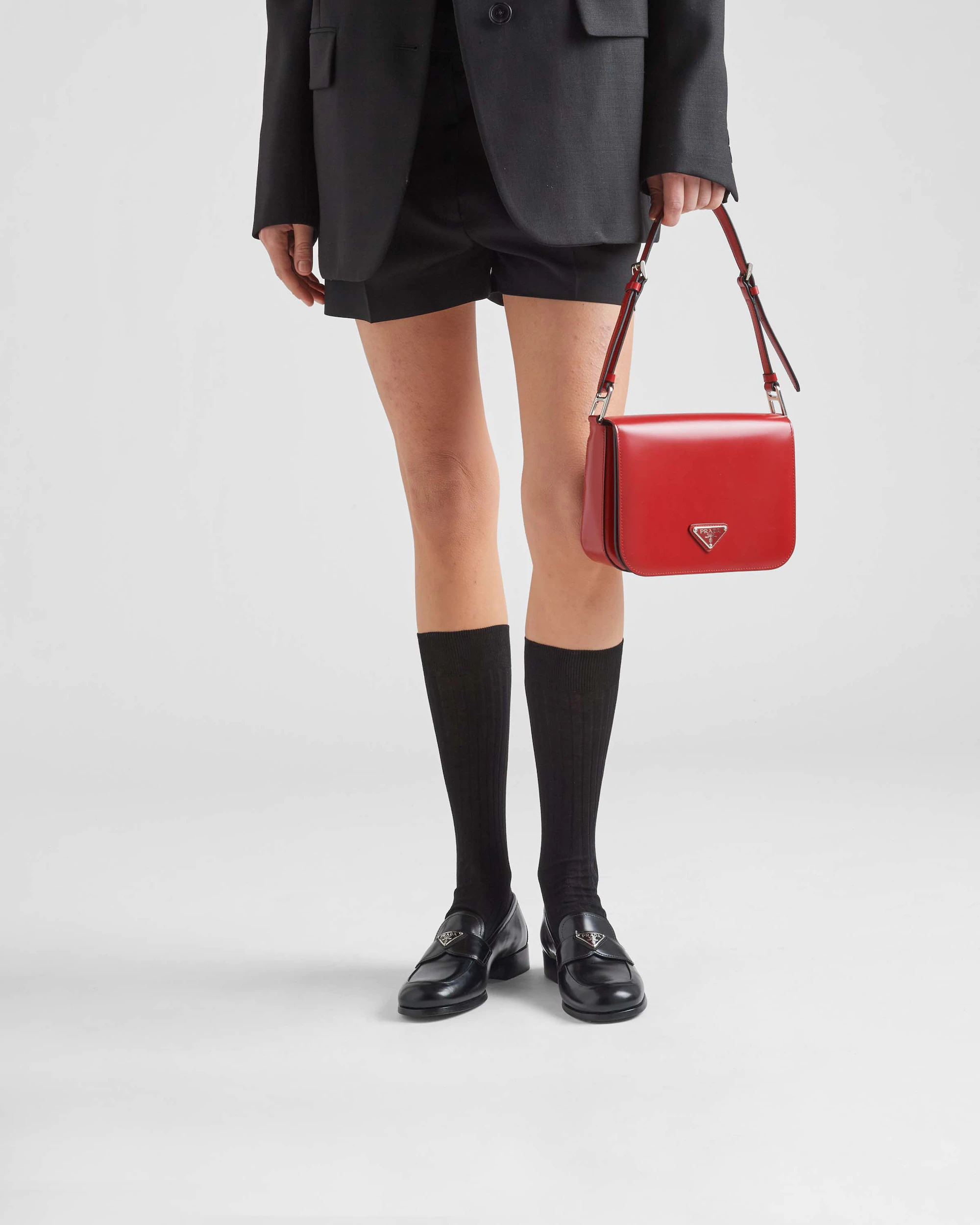 7. Trench Coat
Trench coats are perfect for fall, winter and spring! And even on those rainy summer days! They are classic pieces that everyone needs! This now-iconic garment first gained the form that we now know during the First World War, a shape that is still in style today despite being more than a century old. Trench coats have been worn by people for more than a century; if that doesn't show that they will never go out of style, I don't know what will!
And we can't speak of trench coats without speaking of Burberry! Burberry first created the water and wind proof fabric called gabardine in 1879. Using this material, Burberry would go on to design the first predecessor to the trench coat. After the war, it transformed into a fashion statement for men and women alike thanks to movie stars who wore the stylish coat on film. Today the Burberry trench coat is worn by woman all over the world.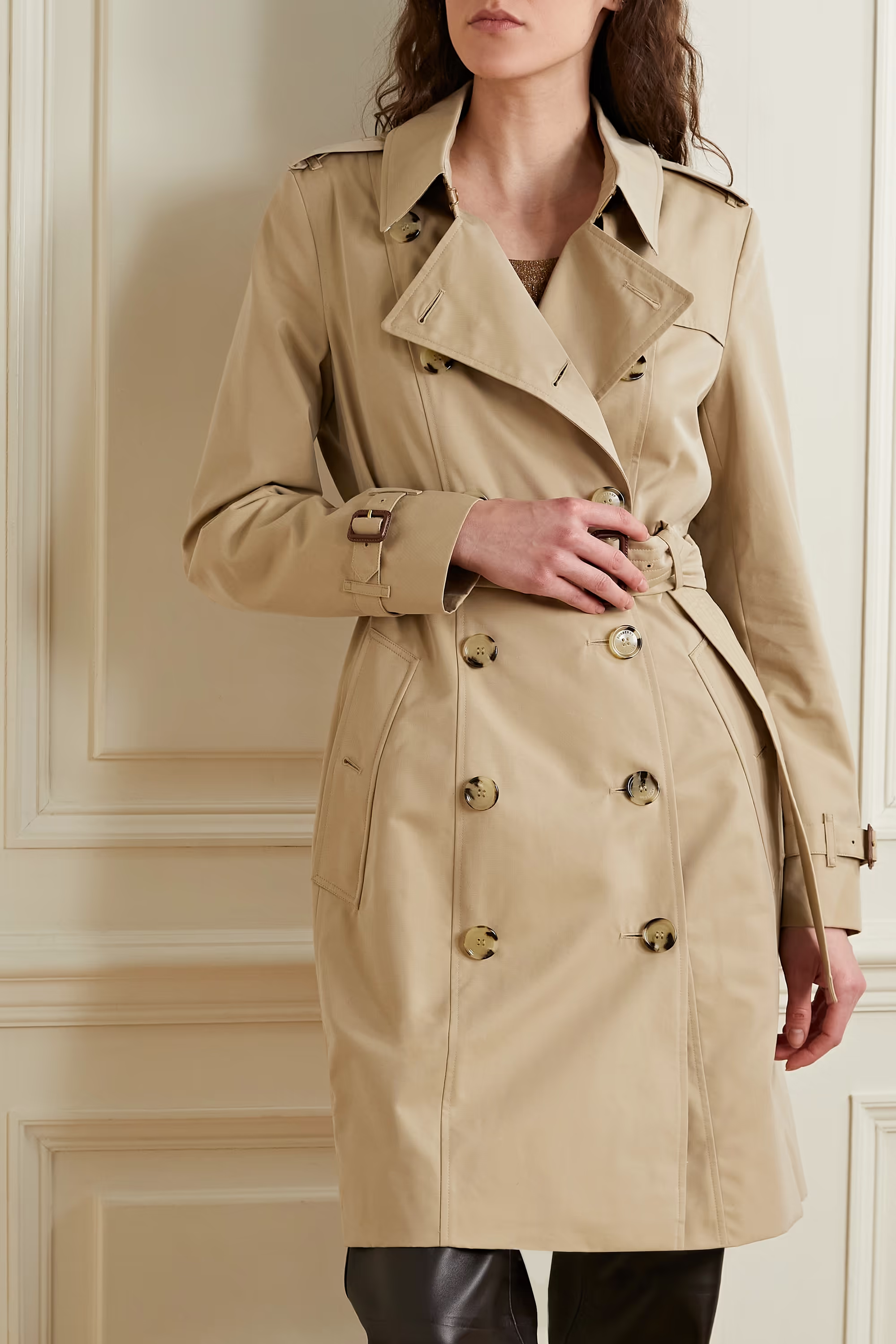 6. Black Pumps
Another classic shoe, this one is perfect for any upscale occasion. These must-have shoes will take you through work events, nights out and even black-tie occasions. The most classic black pump you'll find is the Louboutin Pigalle, but if you are looking to buy a heel you will wear your whole life, I suggest investing in a comfortable one, which the Louboutin is not.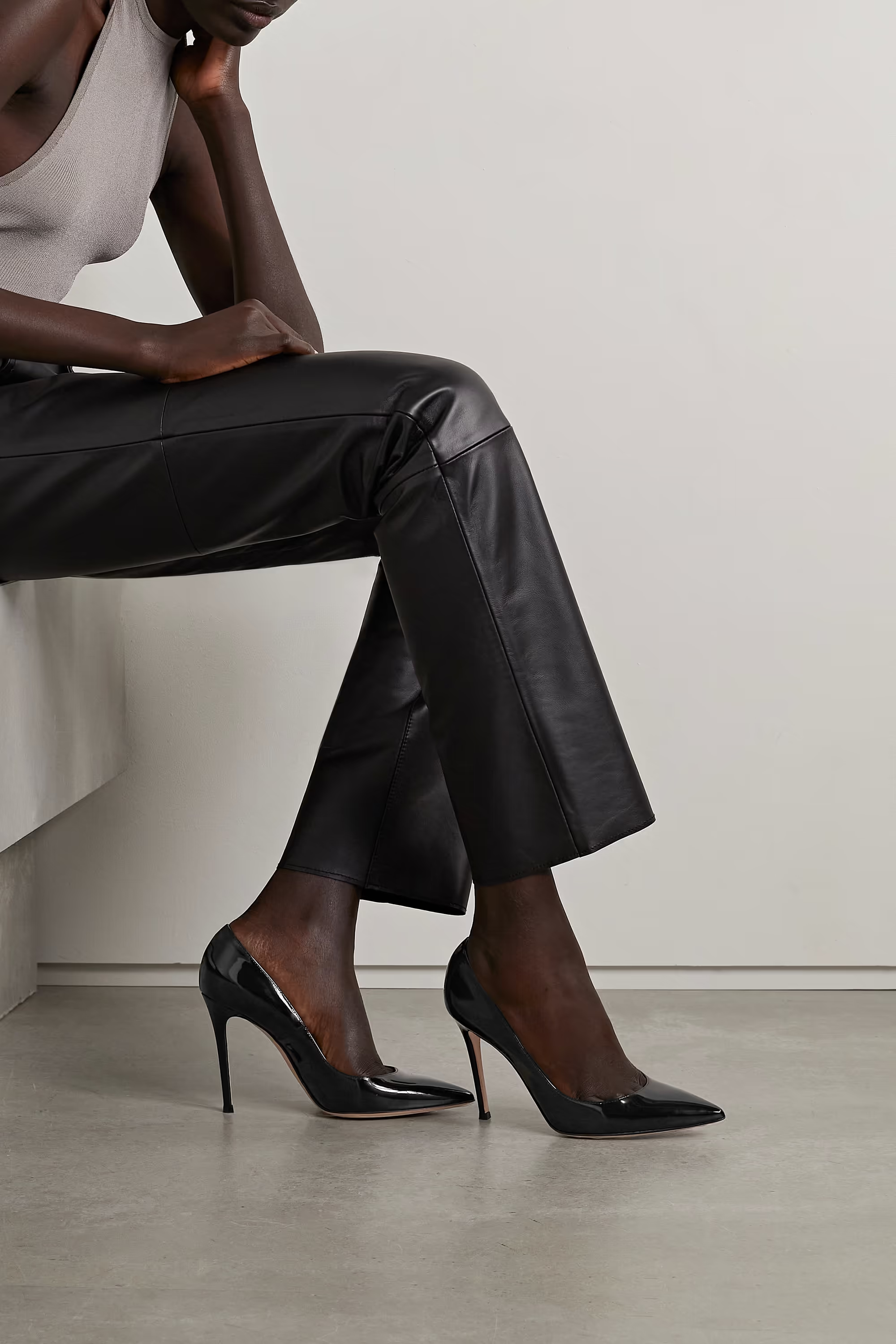 5. Tweed Jacket
The tweed jacket, now a timeless clothing staple for stylish women, was created by Coco Chanel after World War 2. The distinctive tweed fabric used in the Chanel jackets, which was inspired by sportswear, wasn't initially viewed as a fashionable material. Coco Chanel discovered the real diversity of the fabric at Scottish twill mills, where tweed was primarily produced. An article of clothing previously only worn by men, now had a luxurious and unique version for women.
The Chanel suit, made famous by international fashion icons like Jackie Kennedy, Princess Diana, Brigitte Bardot, and Barbara Walters, has become a symbol of sophistication and is now an essential part of Chanel's offerings. But of course there are multiple options that are more affordable than Chanel and just as chic.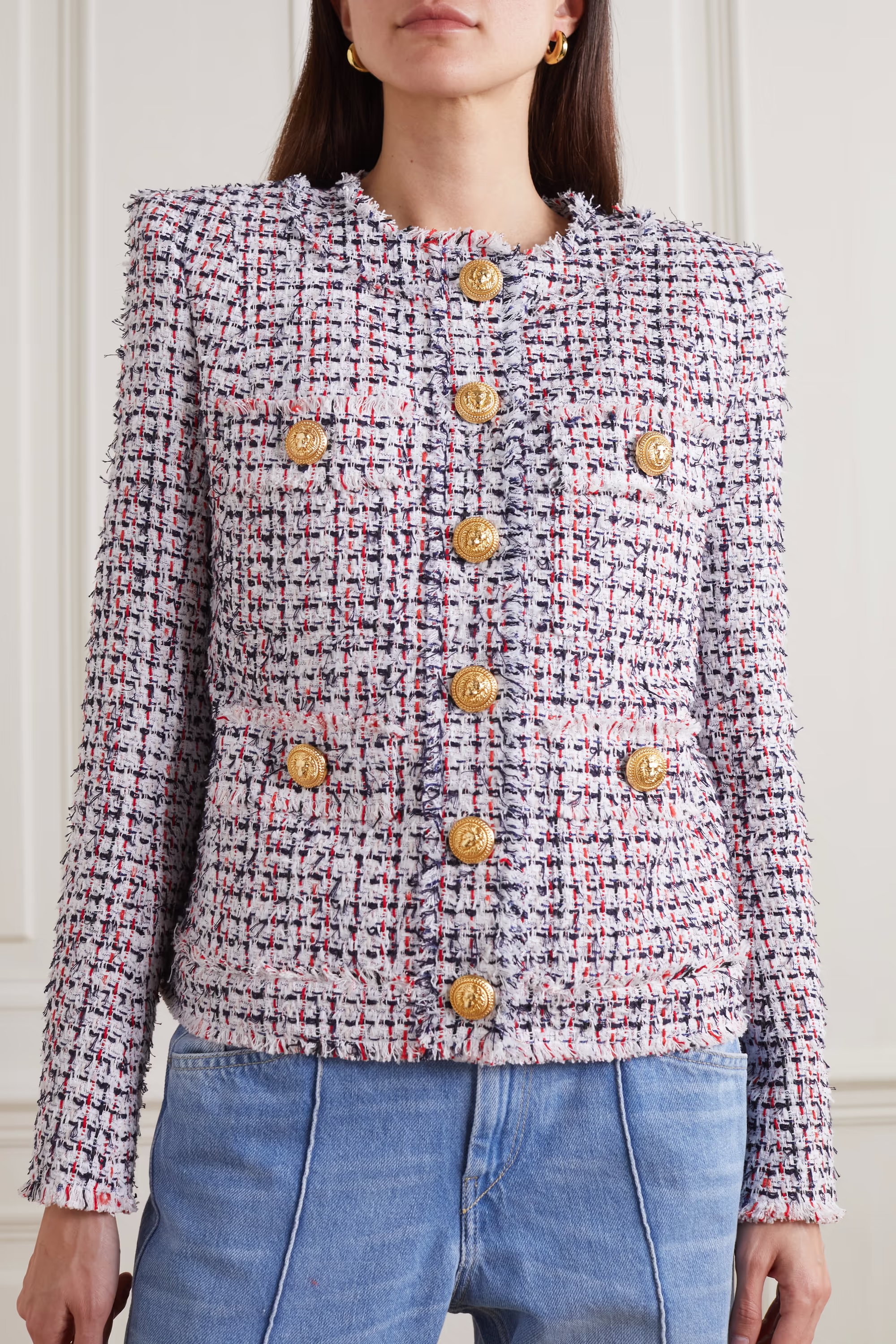 4. Black Dress
The ideal "I have nothing to wear" staple, a little black dress is an essential item in every stylish girl's wardrobe because of how practical it is! Find a black dress that fits you like a glove and that is easy to wear when you want to look chic but care about putting a whole outfit together. There's no rule book to owning the perfect black dress, you should choose what makes you feel good.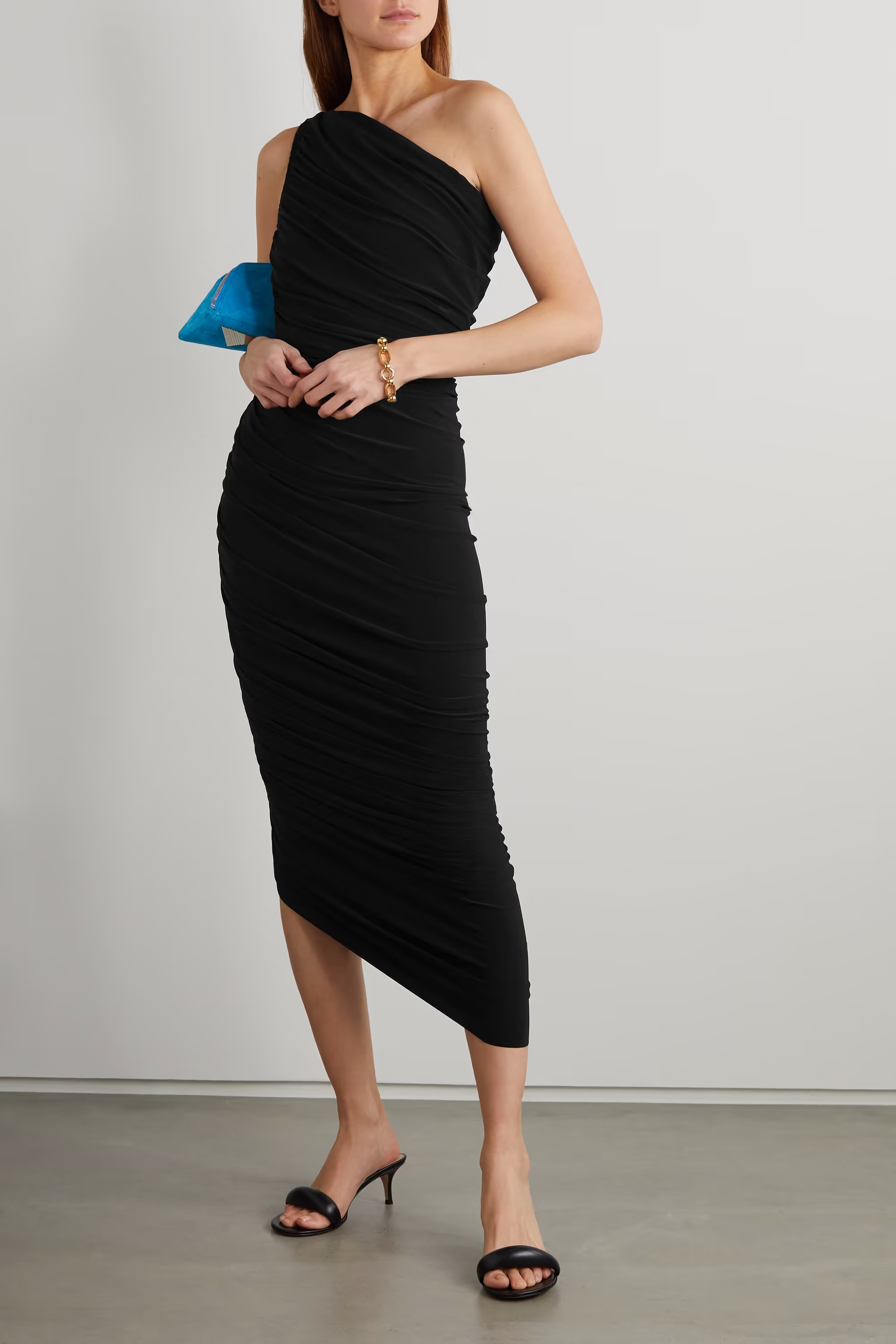 3. Jeans
The Jeans were created in 1853 when Levi Strauss founded a wholesale business in San Francisco, since then a good pair of jeans is a must-have for every lifestyle. Whether your preferred fit is straight leg, skinny, or oversized, take the time to find a high-quality pair that will last forever and make you feel like your best self, every time you put them on. Jeans are an everyday staple that can be worn to almost every occasion. In my opinion the most versatile and the one that will not go out of style is the straight leg, but no matter which one you choose it is an essential clothing item to have.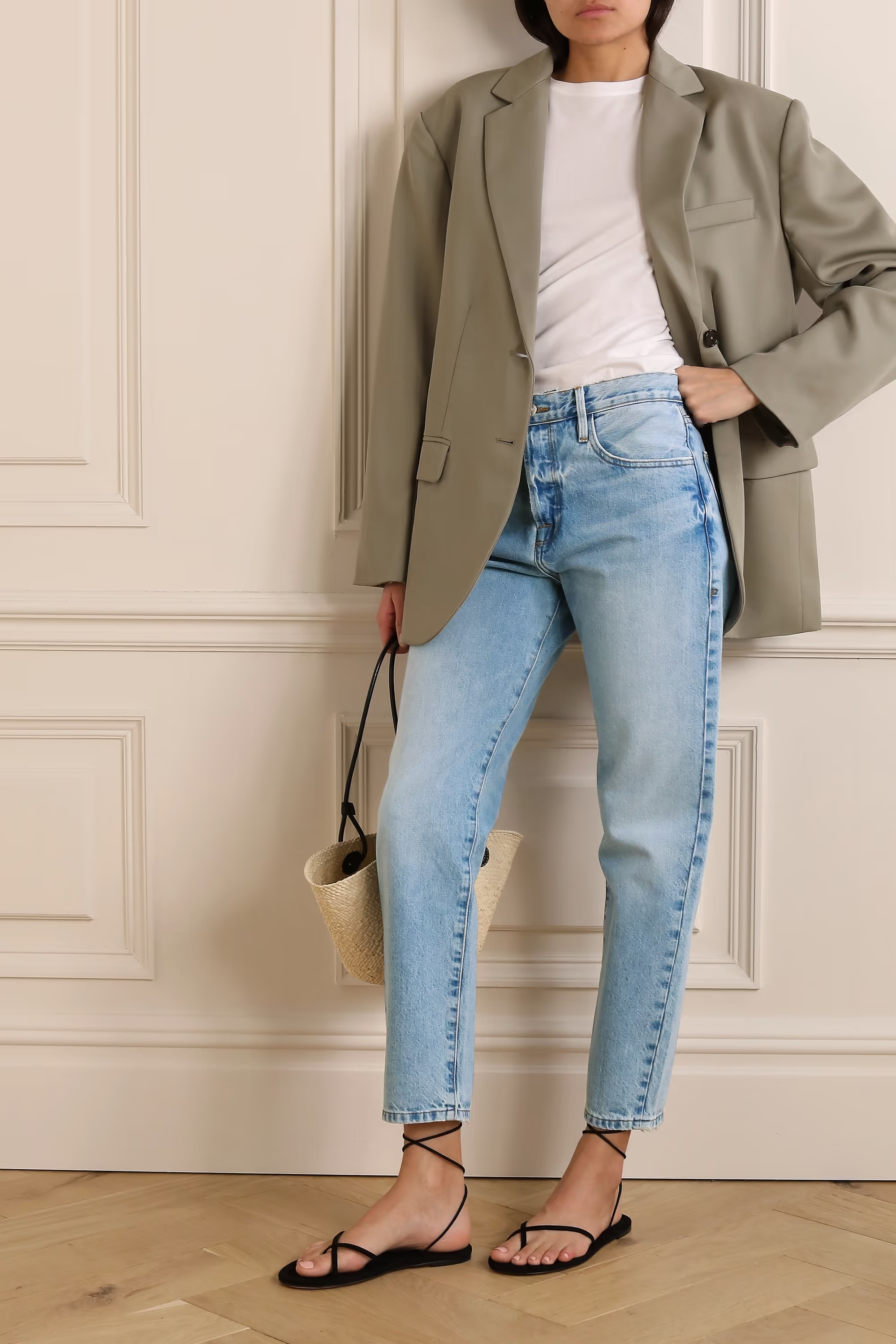 2. A forever Bag
Of course no wardrobe would be complete without a bag that will last your whole life. A classic designer bag is an amazing investment piece you will reach for time and time again. Whether a Louis Vuitton Alma, an Hermès Birkin or a Chanel flap choose one you love and that will not go out of style!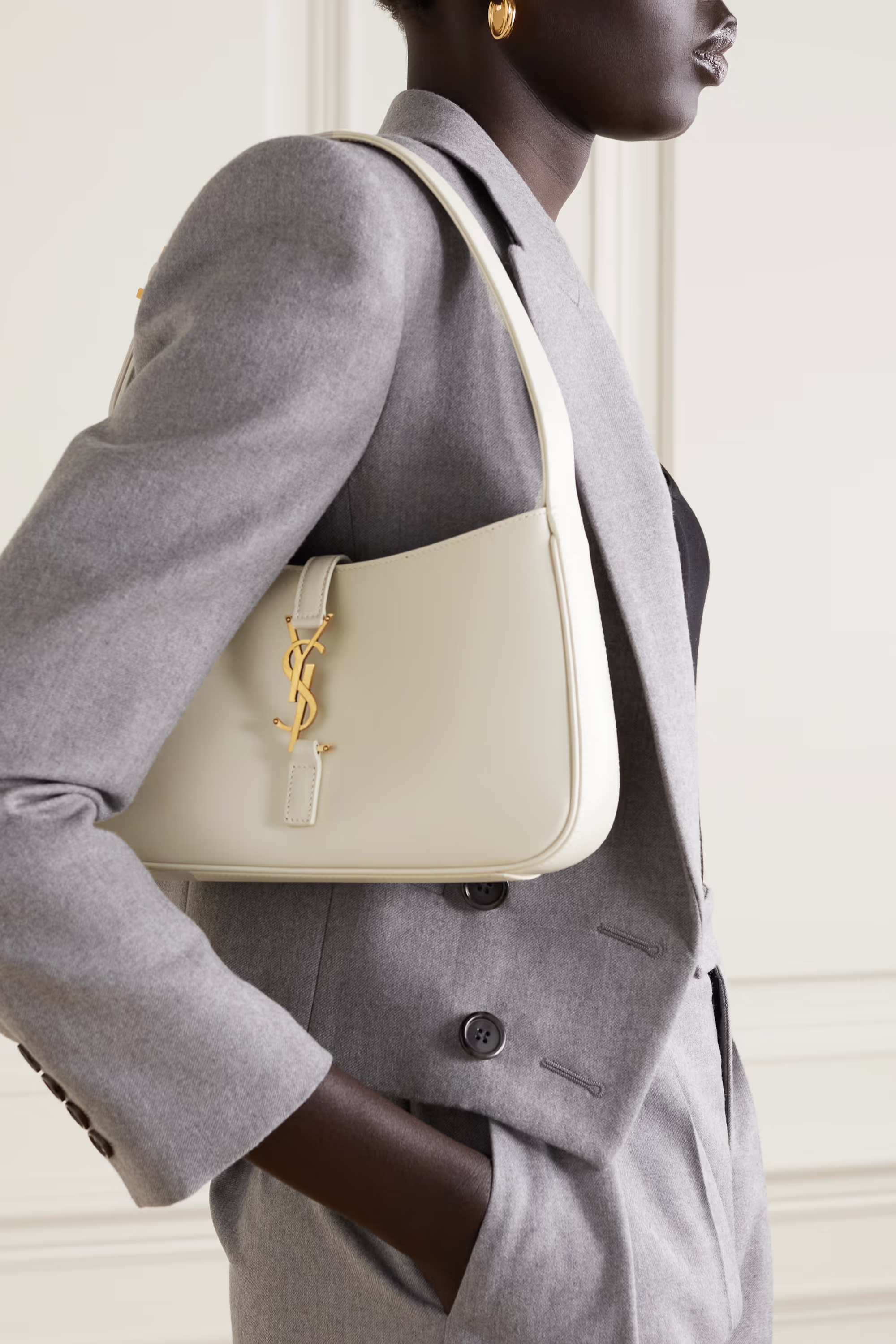 1. Blazer
Gone are the days when a blazer was only office attire, now it is a staple piece for every occasion. Finding a jacket you can layer over any top, such as a concert tee or a shirt, is crucial. If you choose the proper blazer, you'll simultaneously feel confident, fashionable, and at comfortable. Any outfit looks great with a well-structured blazer, and you can wear it with confidence from work to happy hour to a night out. Blazer have definitely become staples for women and paring one with jeans and a white shirt is the best way to channel your inner Princess Diana!