Welcome to our video listing the 16 Things You Didn't Know About Versace!
Founded in 1978 in Milan by Gianni Versace and his siblings, Versace is one of the leading international fashion design houses in the world. It is a symbol of Italian luxury and of that 80's and 90's glamour. It designs, manufactures, distributes and retails fashion and lifestyle products including haute couture, prèt-à-porter, accessories, jewellery, watches, eyewear, fragrances, and home furnishings all bearing the distinctive Medusa logo. There are so many iconic Versace moments in history! This is certainly one of the most remarkable fashion houses ever!
So, without further ado here are the 16 Things You Didn't Know About Versace:
16. Gianni fashioned his first gown at the age of 9
Gianni Versace grew up in the city of Reggio Calabria in Italy, where he learned how to design dresses from his mother who was a dressmaker. He grew to adore fashion. And Gianni actually fashioned his very first dress at the age of 9, a one-shouldered evening gown that was latter reinterpreted and was worn by Lady Diana.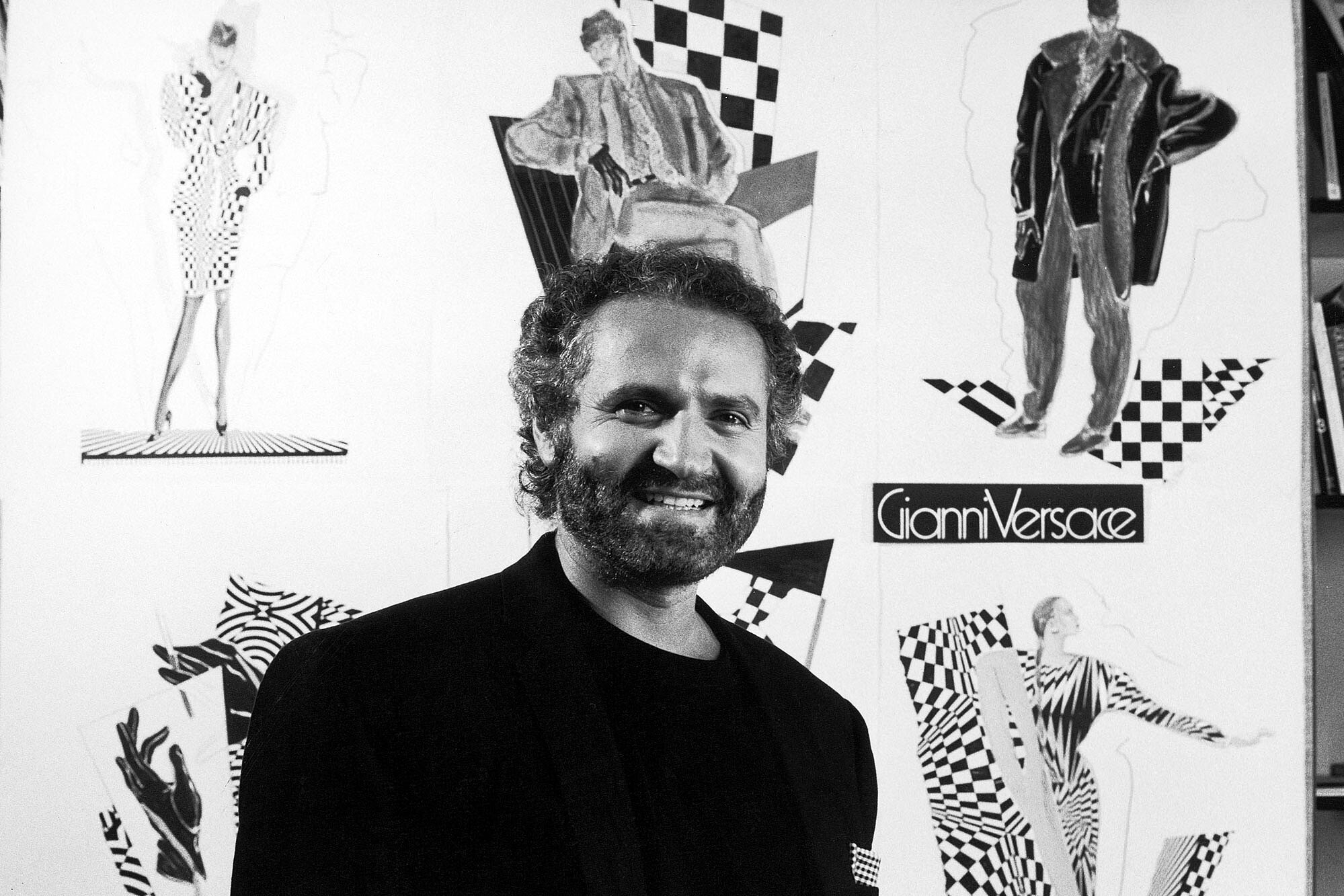 15. Versace was from the beginning a family company
In Milan, Italy, Gianni Versace established the Gianni Versace brand in 1978. Included in this venture were his sister, Donatella, and his brother, Santo. Donatella was his advisor and inspiration, and Santo handed the financial part of the company. After Gianni's death in 1997 Donatella became creative director and Santo became the CEO of Versace.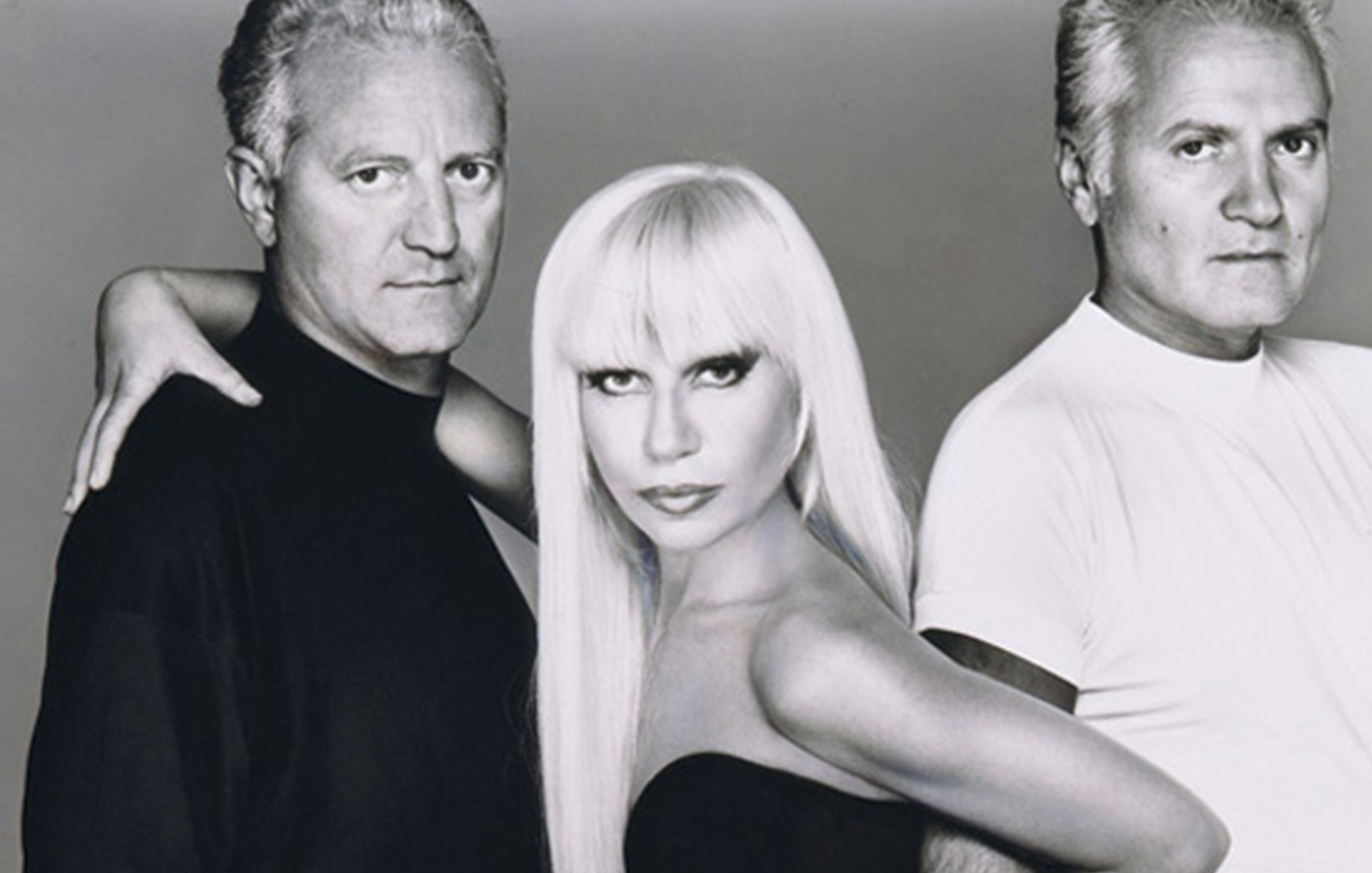 14. Versace was a huge success for its bold designs
Instantly a success, Versace designed clothes and costumes for theater and film actors, wining award after award. For the first four years, the company only made designer, tailored clothes. Versace clothes were unashamedly sexy and bold, celebrating the female form and encouraging women to the express their personalities.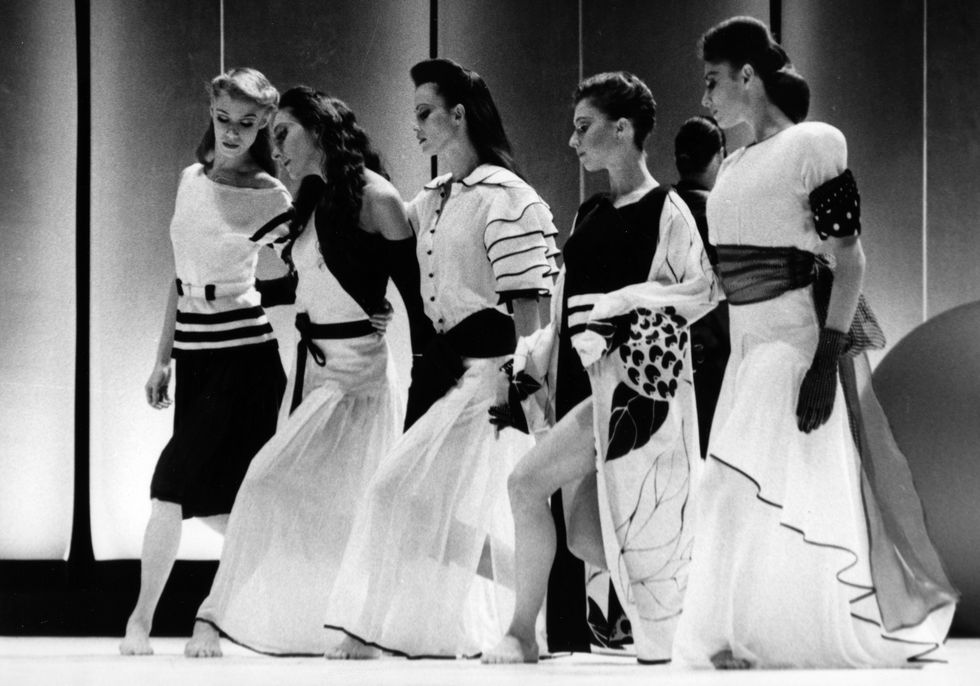 13. After the success, Versace expands its product line
After finding immediate success with his womenswear collections, in 1982 Gianni expands the Versace brand to include accessories, furnishings and tableware. Donatella says that the goal of the Versace home line is to bring people into the Versace world.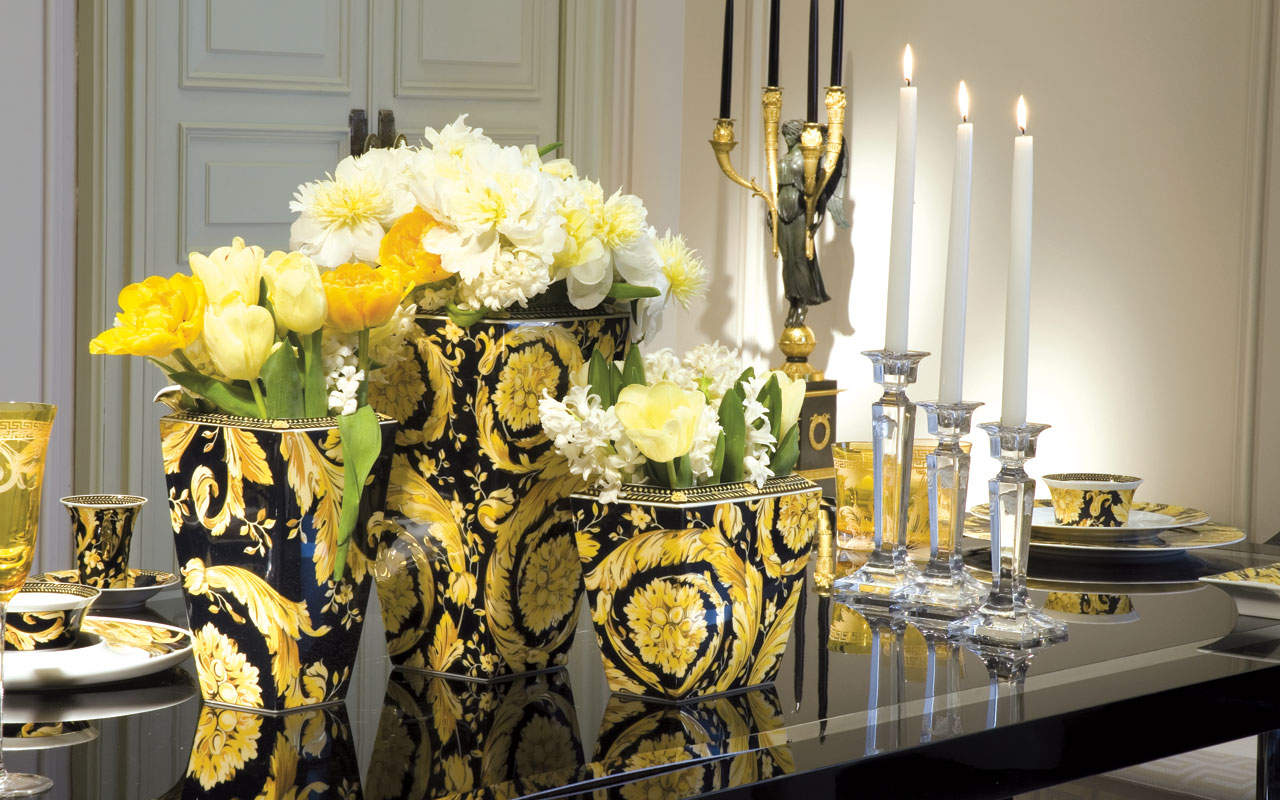 12. Donatella was the biggest muse for Gianni Versace
Donatella Versace is the original Versace muse. She inspired her brother throughout their lives, and was often called his female alter ego. Gianni would design and create clothes in their mother's shop in Calabria, dressing up Donatella like a doll. One of Versace's most iconic moments in history was when Donatella wore the bondage dress her brother designed to the MET Gala.

11. One of the most iconic dresses Gianni designed was the "Oroton"
The emblematic and memorable metallic golden gown was created in 1982. Its metallic fabric reminiscent of a very fine net, bares the patented name "Oroton". It can be found in many Versace designs up to this day. In September 2017, during Milan Fashion Week, for the 20th anniversary of Gianni Versace's death, Donatella gathered some of the most iconic 90's supermodels (Cindy Crawford, Naomi Campbell, Helena Christensen, Claudia Schiffer and Carla Bruni) and dressed them all in variations of the golden dress.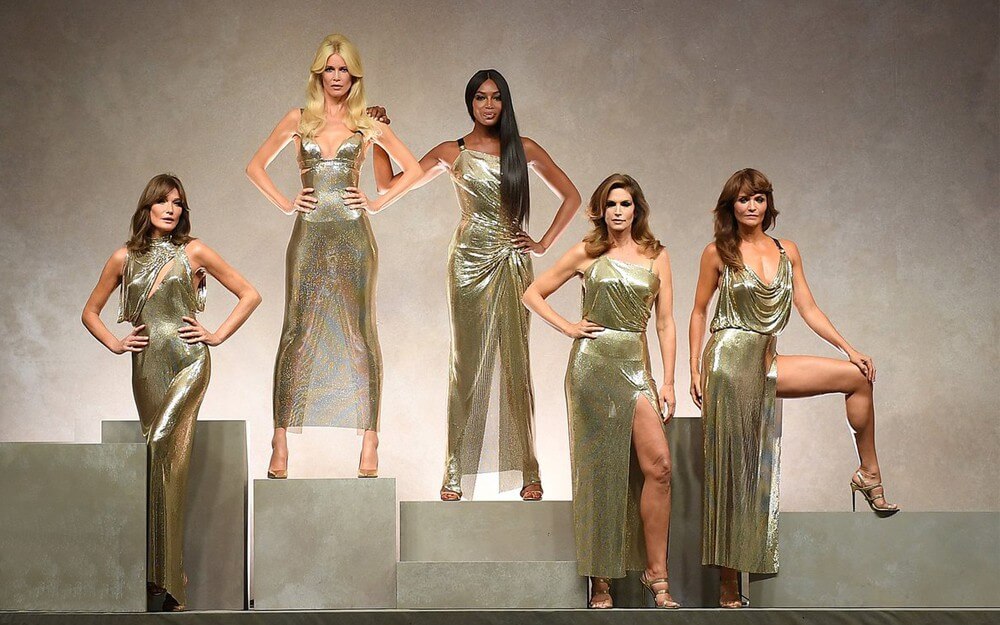 10. Versace was one of Princess Diana's favorite brands
Gianni Versace became a close friend of Diana's after she modelled an icy blue Atelier Versace gown on a 1991 magazine cover. After Diana's divorce, she began mixing in Gianni's world, socializing with influential personalities, such as Elton John and George Michael, and dressing for herself, rather than the royal platform given to her at the age of 20. Versace is the perfect representation of Princess Diana's style in the 90's.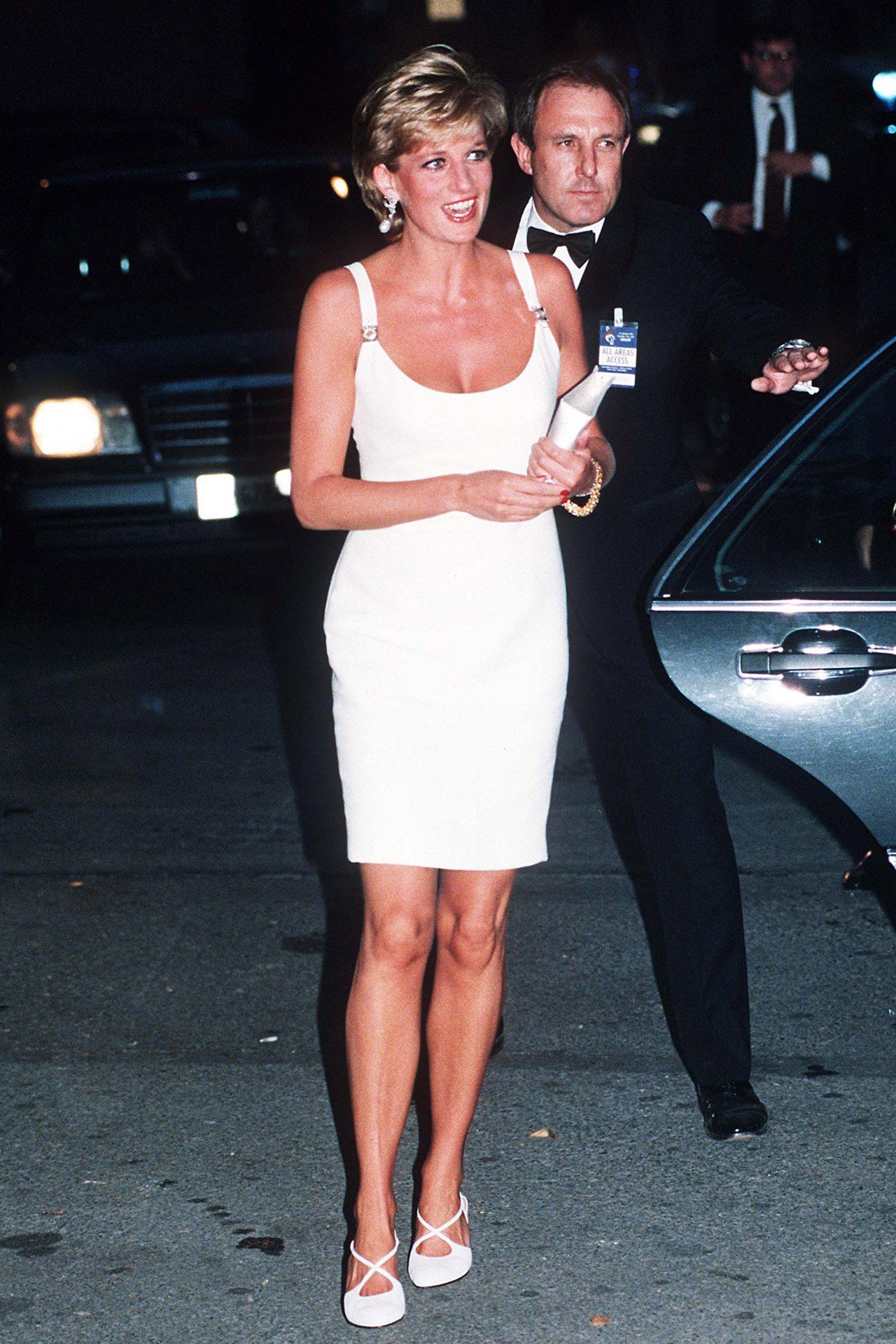 9. Versace was one of the first brands to have celebrities in their shows
If today that is a common practice, it is only because of Gianni Versace. He was one of the first designers to invite celebrities to fashion shows. The designer was well acquainted with high-profile celebrities such as Michael Jackson, Madonna, Sting, Elton John and more. So, he decided to feature celebrities in Versace's marketing campaigns and to invite them to sit front row at fashion shows. What a genius marketing move right? 
8. The Medusa logo was only designed in 1993
Designed by Gianni himself, the Versace logo is the head of Medusa, a Greek mythological figure. The logo came from the floor of ruins in the area of Reggio Calabria that the Versace siblings played in as children.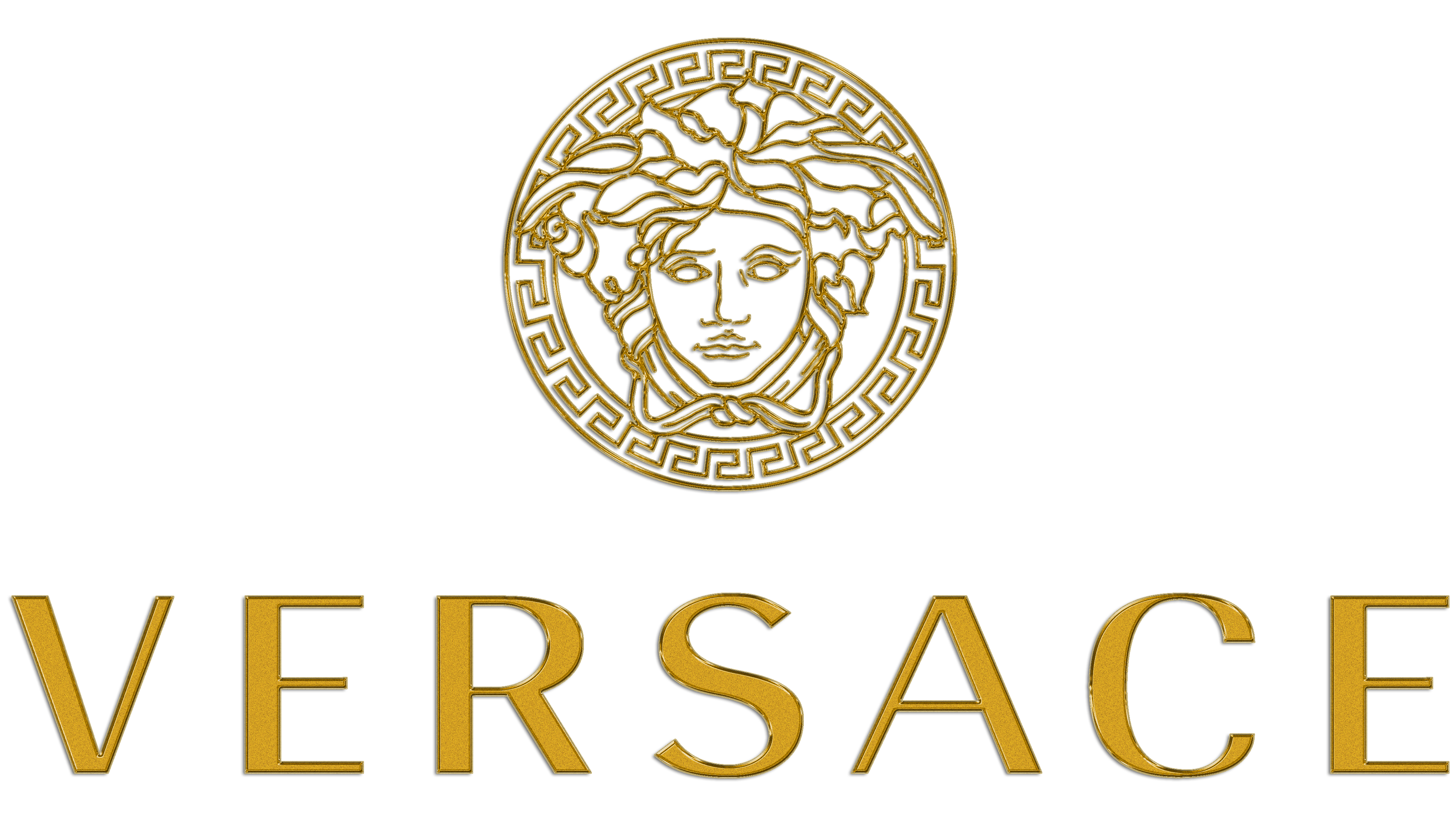 7. A Versace dress is credited with having launched Elizabeth Hurley's career
Elizabeth Hurley was an unknown actress until the 1994 red carpet premiere of Four Weddings and a Funeral, which starred her then-boyfriend Hugh Grant, when she wore a now famous Versace dress. It has since become known as one of gianni's most famous designs, and became a hit thanks to the giant gold paperclips that seem to hold the dress together. Today, the dress is crediting with changing red-carpet fashion and launching Hurley's career.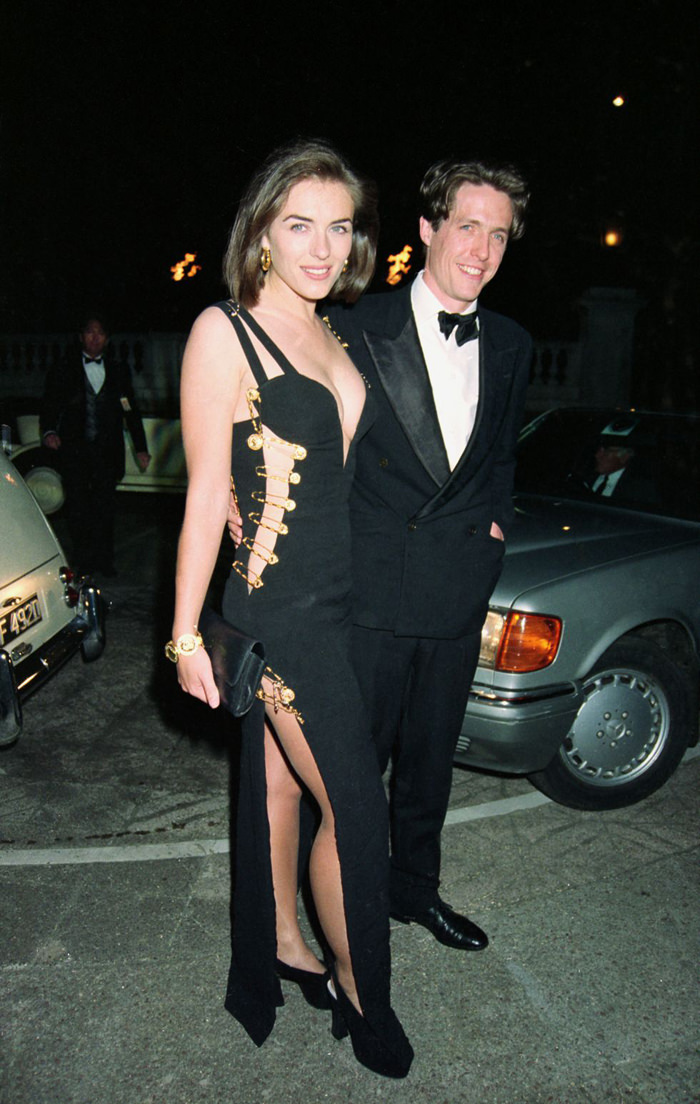 6. Gianni's last fashion show was a week before his death
Only one week before he was murdered in front of his Miami home, he presented his last Versace fashion show at the Ritz Hotel in Paris. At that point he was considered one of the best designers in the world and Versace had already changed fashion as people knew it. His death was mourned by the whole fashion industry and fifteen years after his death, Donatella hosted a fashion show at the Ritz Hotel in honor of her brother.
5. Donatella was one of the first designers to be the face of a campaign
Donatella modeled for Versace in the '90s, and was one of the first designer to ever do so. "I wanted to be in the campaign—no one was pushing me," she said of the decision. The campaign is one more of those iconic Versace moments.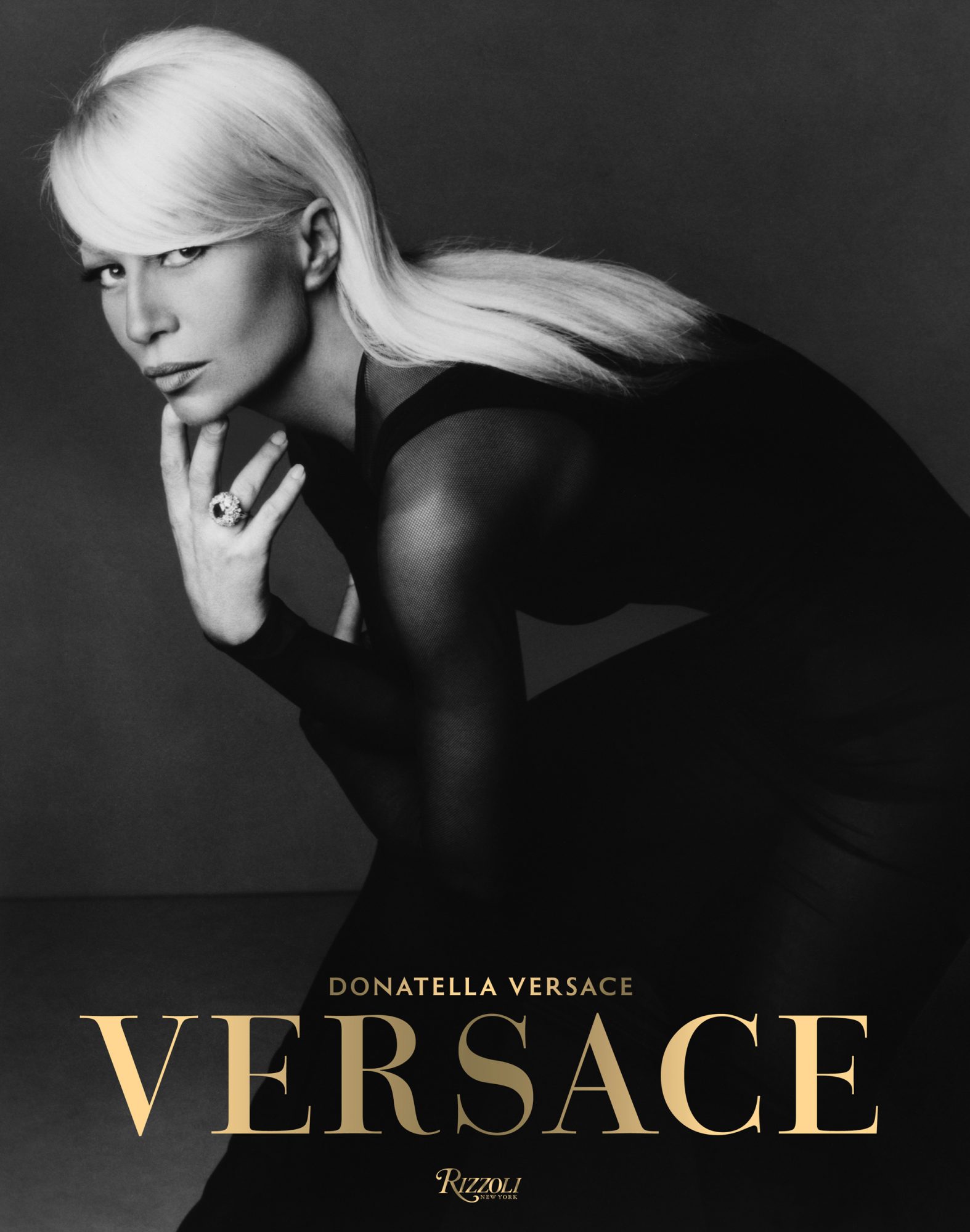 4. Jennifer Lopez's Versace dress sparked the creation of Google Images
In 2000, Donatella Versace sent Jennifer Lopez a dress for her appearance at the Grammy Awards. In fact, this dress was sent by mistake because it was cut with a too low neckline, but Jennifer decided to wear it anyway. The dress instantly received such significant global media coverage that Google registered that user behavior as a sign that they should introduce "Google image". And of course, we all remember when J-Lo wore that dress for the second time to close out Versace's fashion show in the fall of 2020.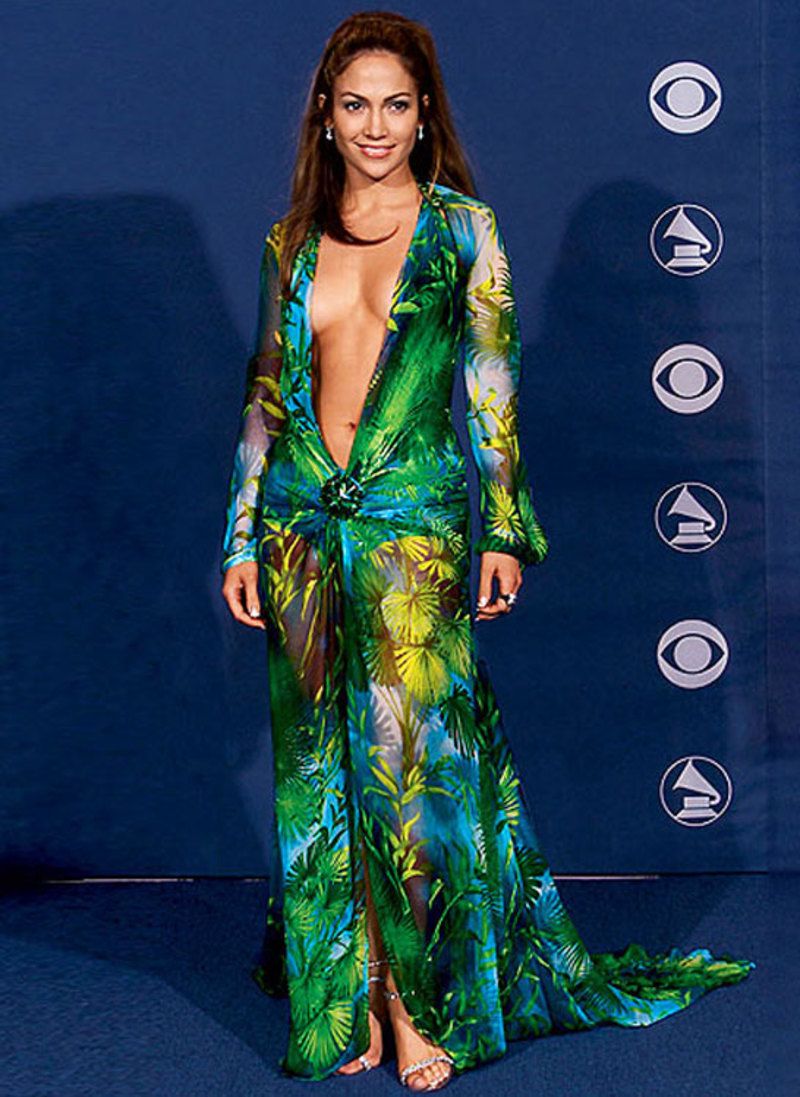 3. Versace has two hotels
The first Palazzo Versace opened its doors on the Gold Coast of Australia in 2000, under the direction of Donatella Versace and a team of architects and interior designers. Designed as a "destination within a destination, with the Versace hotels you can immerse yourself in the world of Versace with amazing service and amenities. The second Versace hotel was opened in 2015 in Dubai. They are expected to open their third hotel in Macau in the upcoming years.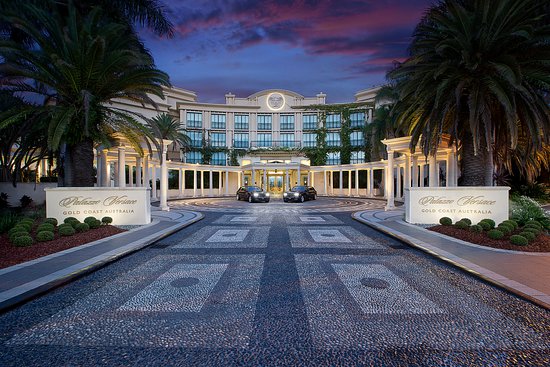 2. Versace was acquired by Michel Kors
In 2018 Versace is acquired in its entirety by Group Michael Kors for $2.12 billion. In January 2019, Michael Kors, Jimmy Choo and Versace join Capri Holdings to form a new luxury conglomerate. Donatella Versace remains as creative director to this day.
1. Versace launched a new monogram logo in 2021
Named La Greca, it's a take on the brand's heritage Greek Key pattern and goes in the same lines as Balmain's Labyrinth, Goyard's Chevrons, or Moynat's infinite Ms. Monograms, of course, are part of that youthful wardrobe and that is a goal for the new Versace. A step in Versace's post-pandemic business strategy, La Greca could be a big deal for the brand, which—despite its many other logos—has lacked a monogram to compete with the canvas bags of Louis Vuitton, Christian Dior and Fendi for example. It enters into the ongoing transformation of Versace from family-driven business into super brand. After all, we all love a good monogram bag, right?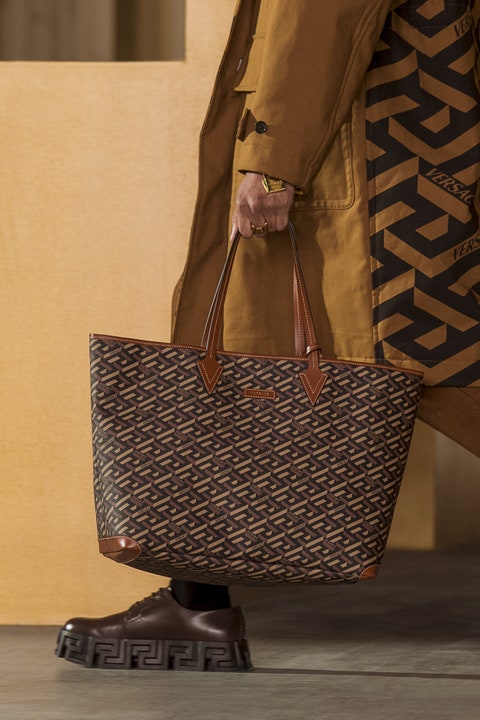 Hope you enjoyed our list of the 16 Things You Didn't Know About Versace! Make sure to check out my post about The Most Iconic Bags in the World!