Welcome to our video listing 4 Chloé Bags That Are Worth Getting to Know!
Chloé is a French fashion house founded by Gaby Aghion in 1952. Launched as a ready-to-wear brand at a time when the category was still emerging, Chloé has always been known for its young and bohemian style. Through its 70 years of history many fashion designers headed the brand, like Karl Lagerfeld, Phoebe Philo, Stella McCartney and current creative director Gabriela Hearst. Chloé started offering handbags in the early 2000's and since then they designed many 'it bags' worth taking note.
The brand not only continues with that effortless French style but now they also focus on luxury with a conscience, or what they call "honest luxury". Chloé bags have a fun style that is perfect for people who don't take themselves too seriously, they are unique bags that you won't find anywhere else.
So, without further ado here are 4 Chloé Bags That Are Worth Getting to Know:
1. Chloé Paddington
One of the most iconic It bags of the 2000's, the Paddington, designed by then creative director Phoebe Philo, was as rare as it was coveted. Vogue reported that in 2005 every one of the 8,000 bags produced by Chloé were already spoken for before even hitting the stores. Made of leather, the Paddington had softly rounded edges, giving it what has been described as "a luggage feel." There were buckles on either end, and its most iconic feature was a leather-wrapped padlock, the key for which was suspended from a narrow tie attached to the hardware holding one of the two top handles. The scarcity of this bag made it an insider and celebrity favorite, which only made it more desirable. This bag was a hit in the yearly 2000's but was considered out of style by the 2010's.
We are now seeing bags from the 2000's becoming popular again, so it is time for the Paddington to make a comeback!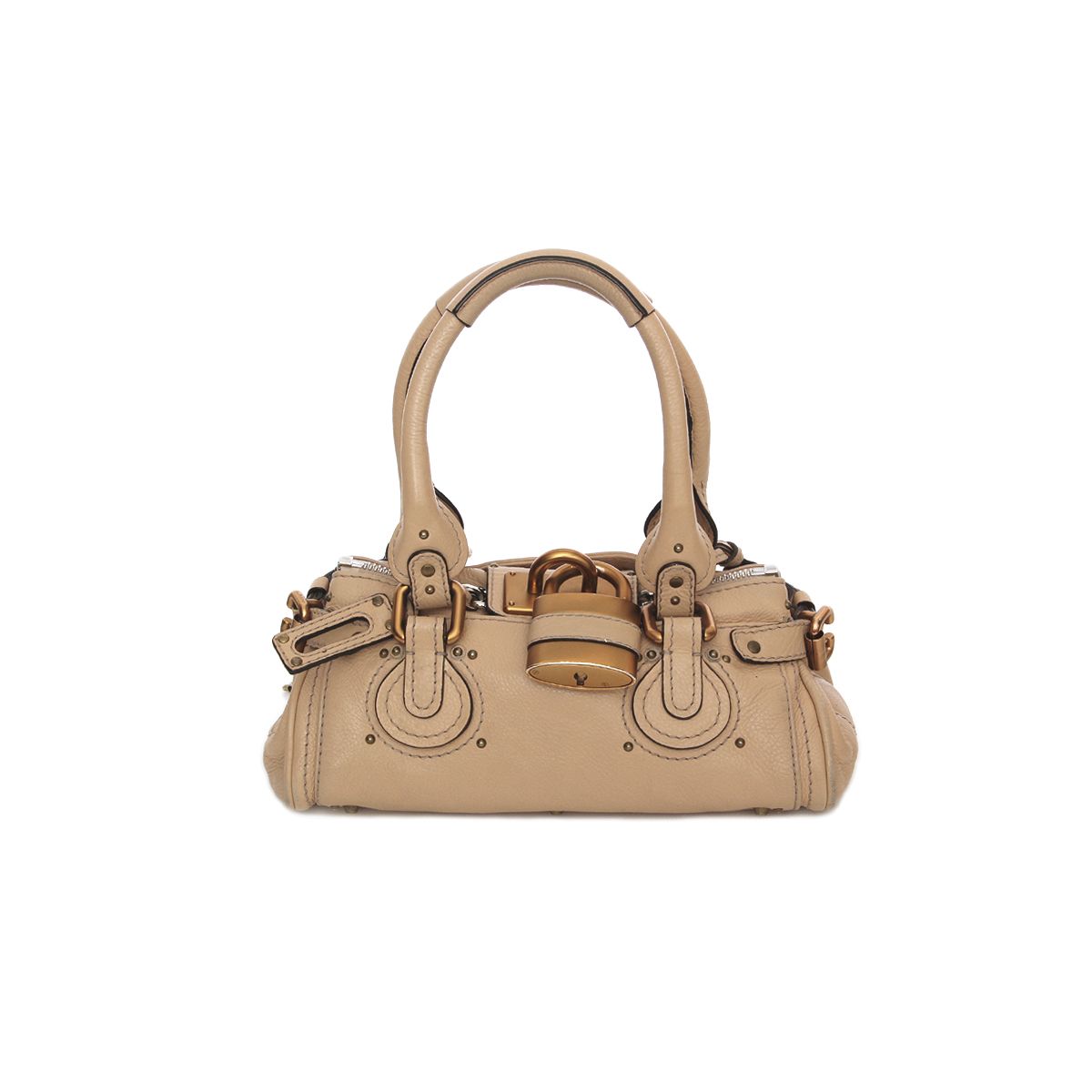 2. Chloé Marcie
The Marcie was designed in 2010 by Hannah MacGibbon, who was creative director from 2008 to 2011. The Marcie is an easygoing hobo bag with an equestrian twist that is until this day beloved by many. This model stands out for its curved, saddle-like front flap with topstitching details. The house has played with different finishings and proportions, and the roundness of the mini Marcie resembles the distinctive circular shape of the perfume bottle from the brand's first fragrance, launched in 1975. Unlike the Paddington, the Marcie is still sold by Chloé and new iterations still appear on the runaways.
This bag has a laidback retro style that has a special place in our hearts.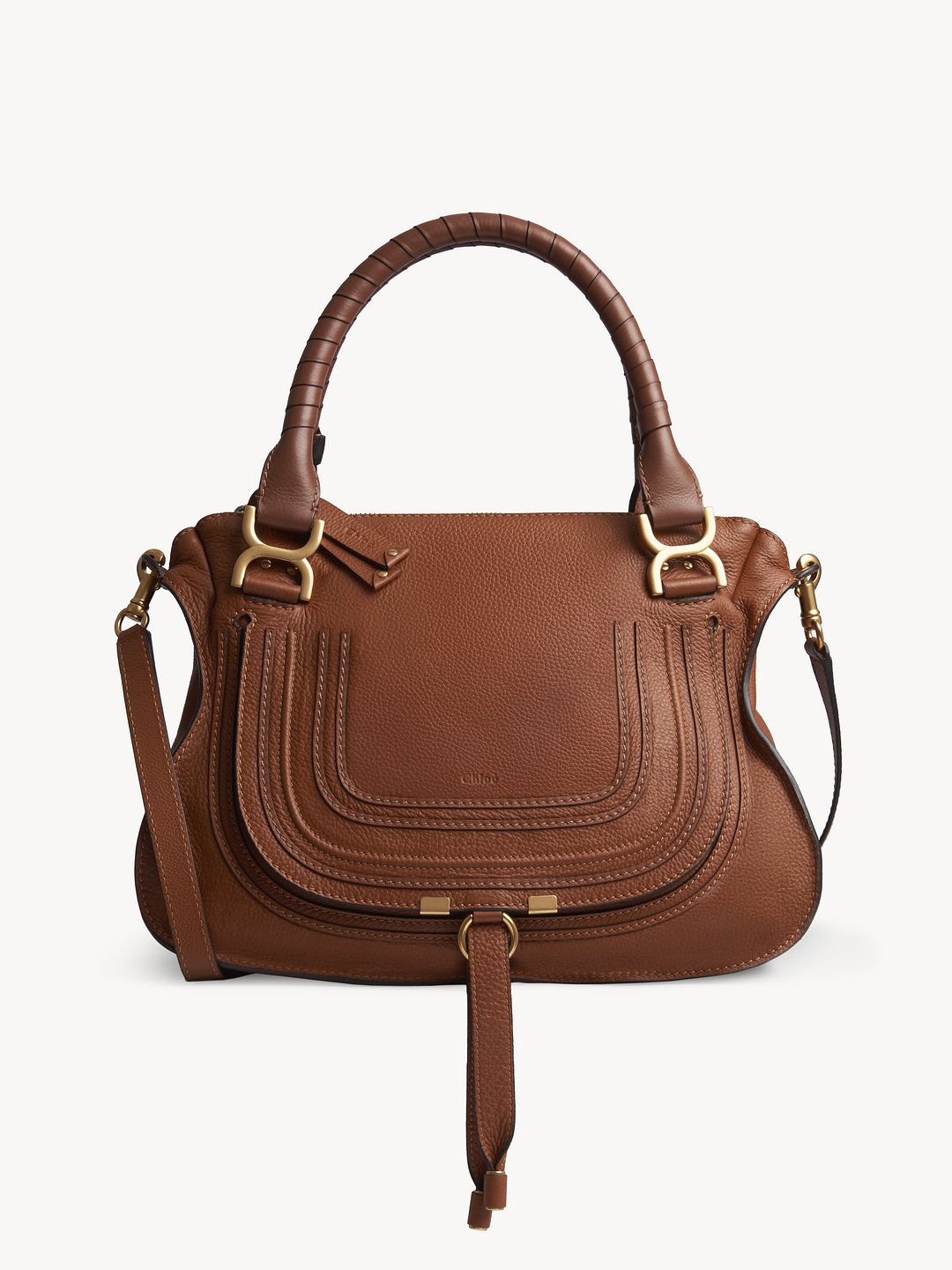 3. Chloé Nile
When Chloé launched the Nile in 2017 it was immediately beloved. This handbag was designed by Clare Waight Keller, who led the house from 2011 to 2017. It came in three sizes and the small and specially the mini one were extremely popular. The Nile features a magnetic snap closure, gold-toned hardware, and an internal slip pocket. But of course the most notable feature is the large bracelet top handle. This bag can be worn crossbody and on the shoulder, but it is most stylish when worn as a wristlet. This bag was an influencer favorite but unfortunately Chloé does not sell this bag anymore.
The Nile is both beautiful and unique, it represented the Chloé boho chic style perfectly.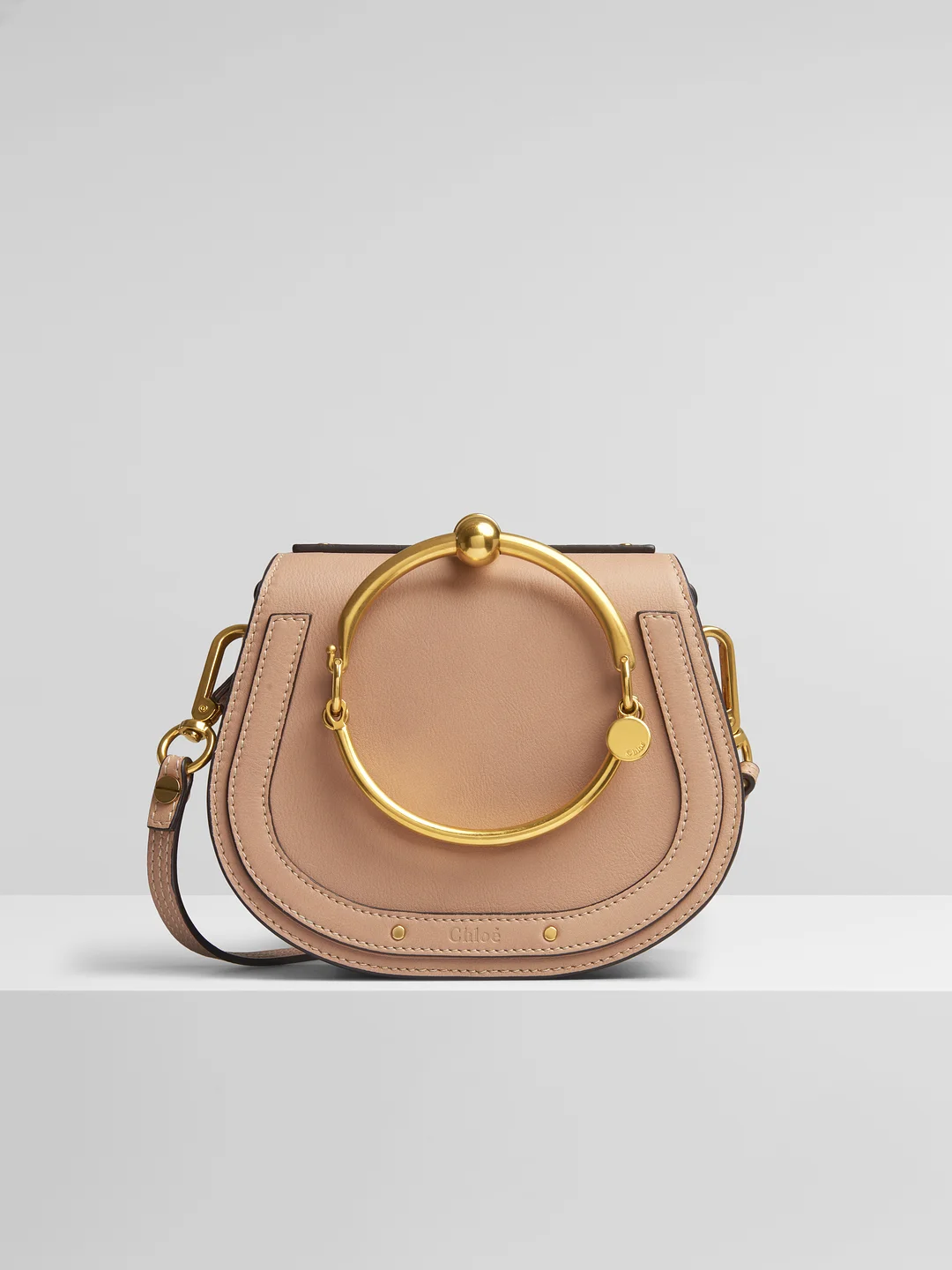 4. Chloé Edith
Now we move into the most recent bags of Chloé. This bag was originally designed by Phoebe Philo in 2006 but it was relaunched in 2021 by Gabriela Hearst. Relaunched for Fall 2021, the re-edition of the Edith contains many of its original elements, such as its gently sloped shape, bold stitching that is an important design element, and front buckled pocket. This reissue not only speaks to the timelessness of Chloé, but it serves as an important part of Hearst's vision for the brand. Hearst said that the original Edith bag was her first luxury bag and that she still has it today, which only goes to show how important this bag is for the designer. 
This bag is structured but still feminine and carries that iconic boho vibe of Chloé.