Welcome to our list of the 4 Prada Bags That Are Worth the Investment!
Prada is an Italian luxury fashion house that was founded in 1913 by Mario Prada. It specializes in leather handbags, travel accessories, shoes, ready-to-wear, perfumes and other accessories. The first Prada store was opened in 1913 in the prestigious Galleria Vittorio Emanuele II in Milan, where he sold precious bags, trunks and travel accessories. Prada clothes and accessories have been described as both classic and eccentric, frumpy but hip. Their handbags are some of the most famous and amazing bags in the world, but there are so many options is easy to get confused about which bags are worth the investment.
Here on this list I'll show you some amazing bags that will never go out of style and will hold their value through the years. Prada bags are so iconic they even have been relaunching some classic styles, that goes to show how timeless they really are.
So, without further ado here are the 4 Prada Bags That Are Worth the Investment:
4. Prada Re-Edition
I know you have been seeing a lot of this bag, but its classic and minimalistic style will definitely be a staple in your wardrobe. This nylon handbag was originally conceptualized in 1979, then relaunched in 1985. But the real success of this bag is due to the 90's and early 2000's style. Prada recently released two new editions of the vintage nylon mini bag, the 2000 and the 2005. Both bags have the famous baguette semblance and are constructed out of a combination of Saffiano leather and nylon. You can also opt for the shoulder bag. 
This bag is one of the less expensive Prada bags you will find. If you love the early 2000's revival happening right now, you will love this bag. And you can also be sure that due to the minimalistic look of the bag, the Prada Re-Edition will be with you for a very long time.
Prada has also been launching versions of this bag in raffia, terry and Saffiano leather, in case you don't like nylon.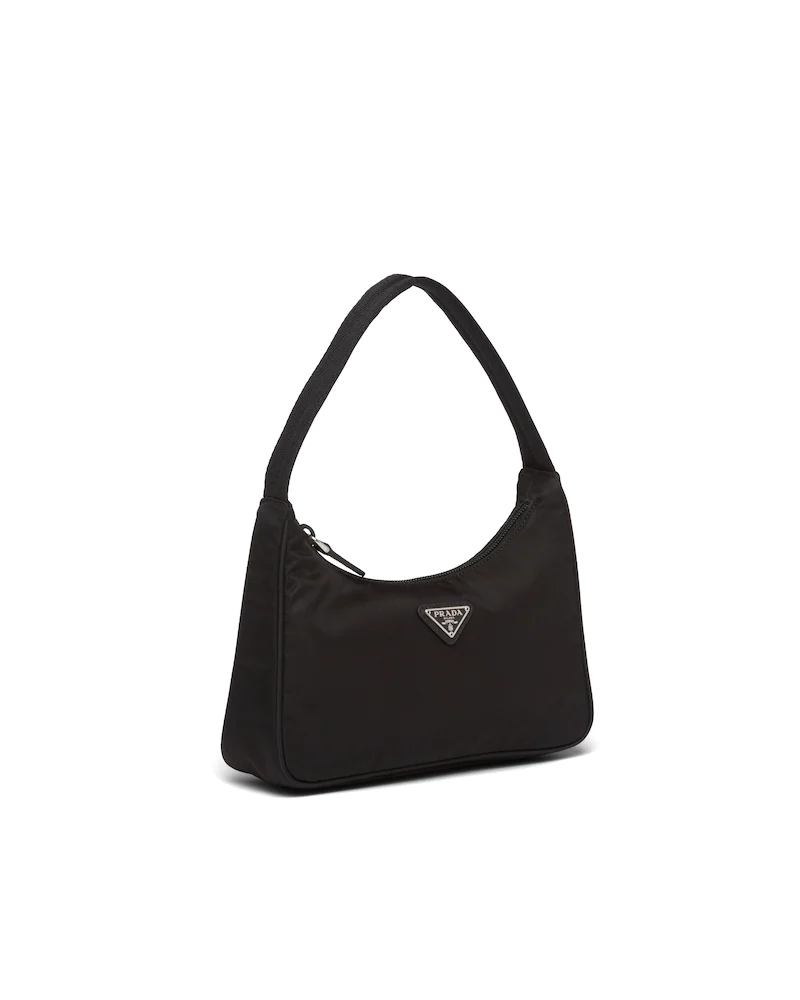 3. Prada Nylon Backpack
The Prada Nylon Backpack is a part of the Prada history. In 1984, Prada forayed into a more modern aesthetic and released a bag made of pocono nylon – a material used for military tents. It was durable, water-proof and beautiful – and it was a massive hit.   Prada became known for a cool, refined elegance – in direct contrast to the glitter-laden, sex-heavy 80's. The first success of this style was the iconic black nylon backpack. In fact, this bag was such a hit that because of it Miuccia Prada was named one of the 30 most powerful women in Europe according to Wall Street Journal in the 1980s. The Prada nylon backpack will never ever go out of style, it has been in the market for almost 40 years.
If that isn't a timeless style than I don't know what is.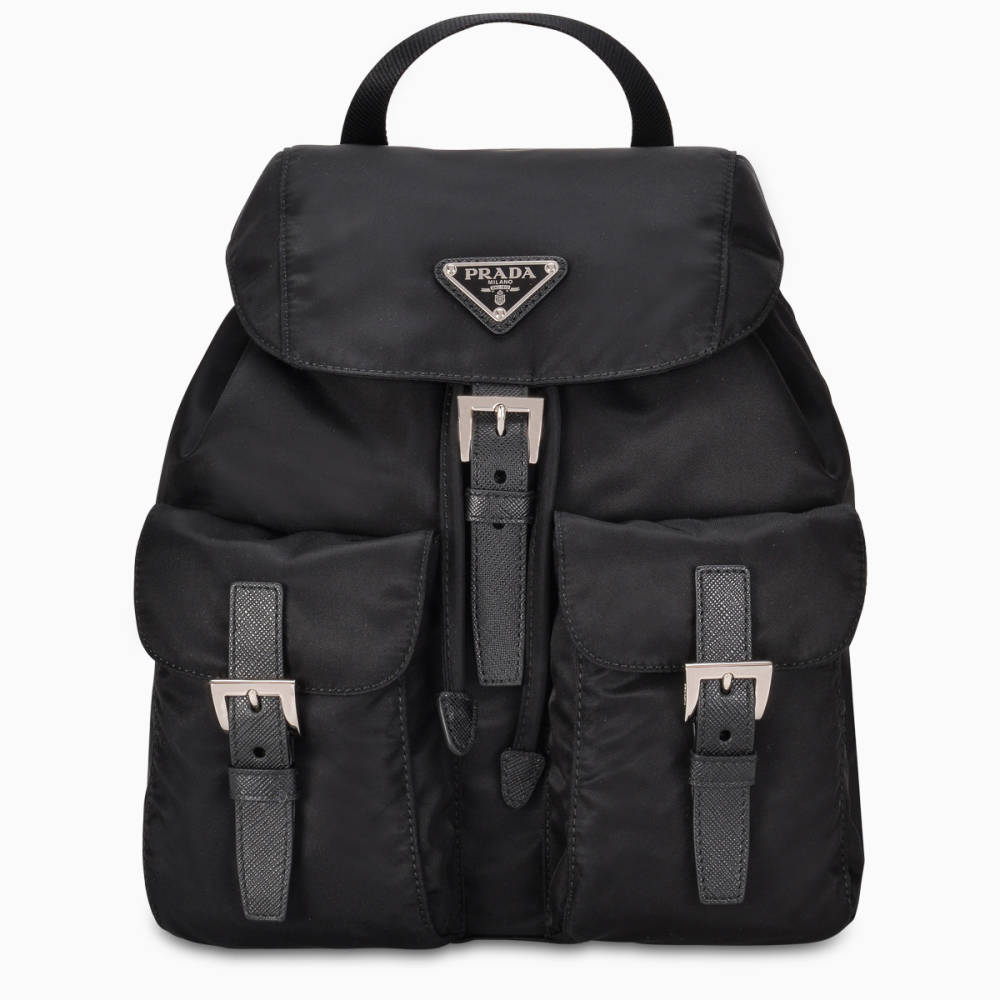 2. Prada Cleo Bag
The Prada Cleo bag with sophisticated allure reinterprets an iconic design of the brand from the 1990's. Sleek curved lines emphasized by the particular construction rounded on the bottom and sides give this hobo bag a soft, light look. Brushed leather, a modern and versatile material that is distinctive in Prada collections, is ideal for creating always new combinations and contrasts. The Cleo bag now comes in a mini size, with a shoulder strap and also with a flap, not to mention the multiple colors, patterns and materials. 
This bag will be a staple in your wardrobe. It is a chic, cool and beautiful bag that you will love for many years.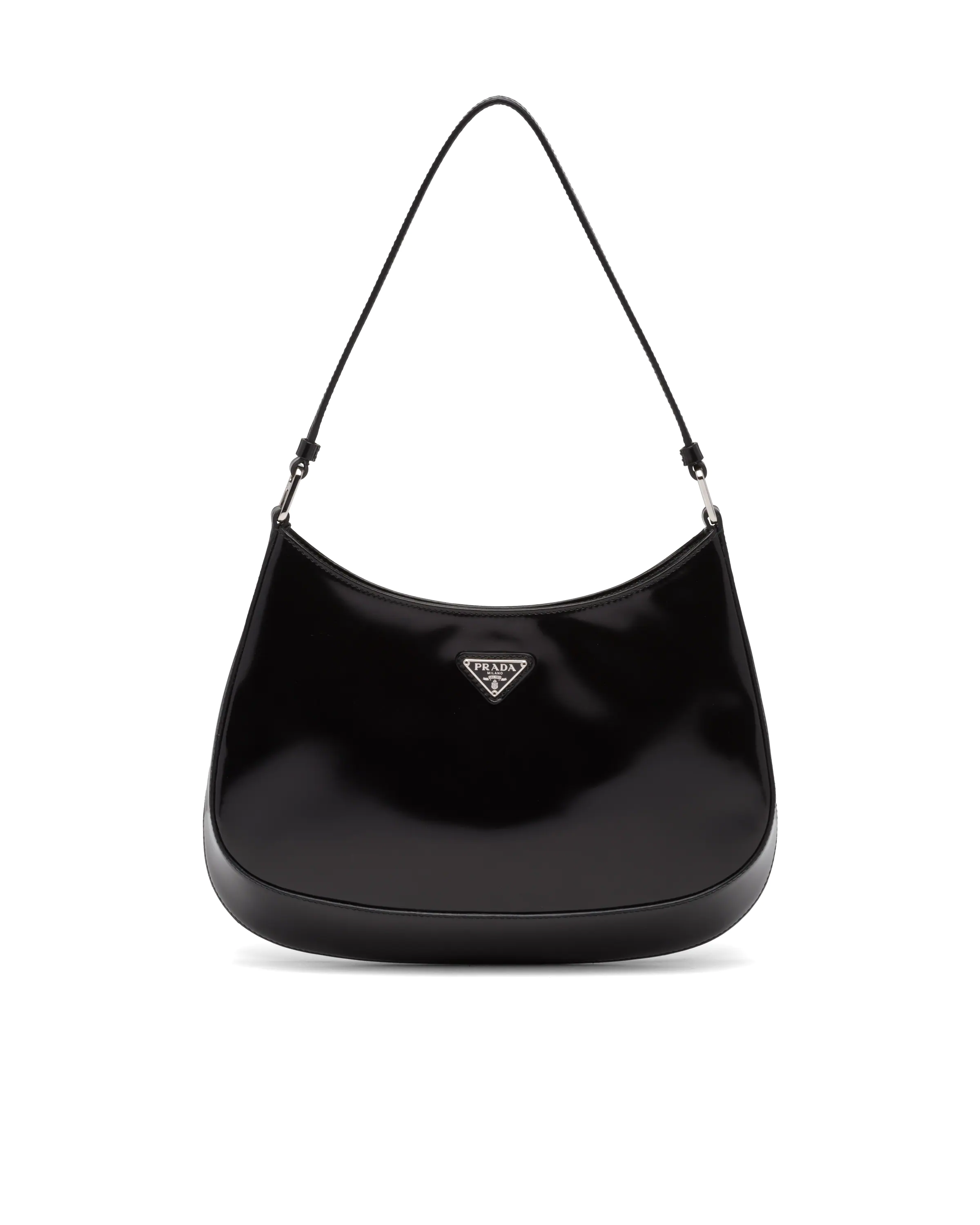 1. Prada Galleria Bag
Few things are more classic than the Prada Galleria bag, rooted in tradition, the Galleria is more than just a bag, it's an icon. Though the bag was originally introduced in 2007, the history of the bag dates back to Prada's humble beginnings. The bag gets its name from the "Galleria Vittorio Emanuele II", which is where Mario Prada opened his first store in Milan in 1913. A hallmark of Prada's 21st century identity, the design was first offered in Saffiano leather – a scratch and water-resistant calfskin, a material patented by Mario Prada and still a hallmark of Prada today. Reminiscent of the frame-shapes and medicine-style bags popular in the mid-century, the Galleria bag references classic styles of the past and exemplifies Prada's century-old excellence in the manufacture of leathergoods. This bag represents everything that Prada's DNA is rooted in.
This is definitely an investment piece you will be wearing for many years to come.