Welcome to our list of 5 Cartier Pieces That Are Worth the Investment!
Cartier is a French luxury goods conglomerate which designs, manufactures, distributes, and sells jewelry and watches. Founded by Louis-François Cartier in Paris in 1847, the company remained under family control until 1964 when was bought by the Richemont Group. Cartier operates more than 200 stores in 125 countries, with three Historical Maisons in London, New York, and Paris. Cartier is regarded as one of the most prestigious jewelry manufacturers in the world.
Here I'll show you 5 Cartier pieces that are worth the investment! You not only will love these pieces but if you want to you will be able to sell them for a great price in the secondary market.
So, without further ado here are 5 Cartier Pieces That Are Worth the Investment:
5. Trinity Pendant Necklace
If you are looking for something other than a piece from the Love or the Juste un CLou collections, the Trinity pendant necklace is another worthwhile investment. Initially designed in 1924 as a ring with three intertwining metals today the Trinity collection is one of the most important Cartier collections. It was designed by Jean Cocteau, the French writer, painter, filmmaker and poet, who was a great friend of Louis Cartier.
The simplicity of the three interlocking rings, each of a different gold color, quickly became a classic. It seemed appropriate that this ring, which supposedly symbolized friendship, fidelity and love, should be a favorite among jewelry collectors. It is also to be noted that the technicality of the 'Trinity' models, as simple as it may look, is an incredible achievement, allowing the three bands to slide smoothly over the skin. The simple elegance of the collection is a true testament to the Maison's timelessness.
The pendant version of the Trinity ring holds 87% of its primary market value at resale, according to Rebag.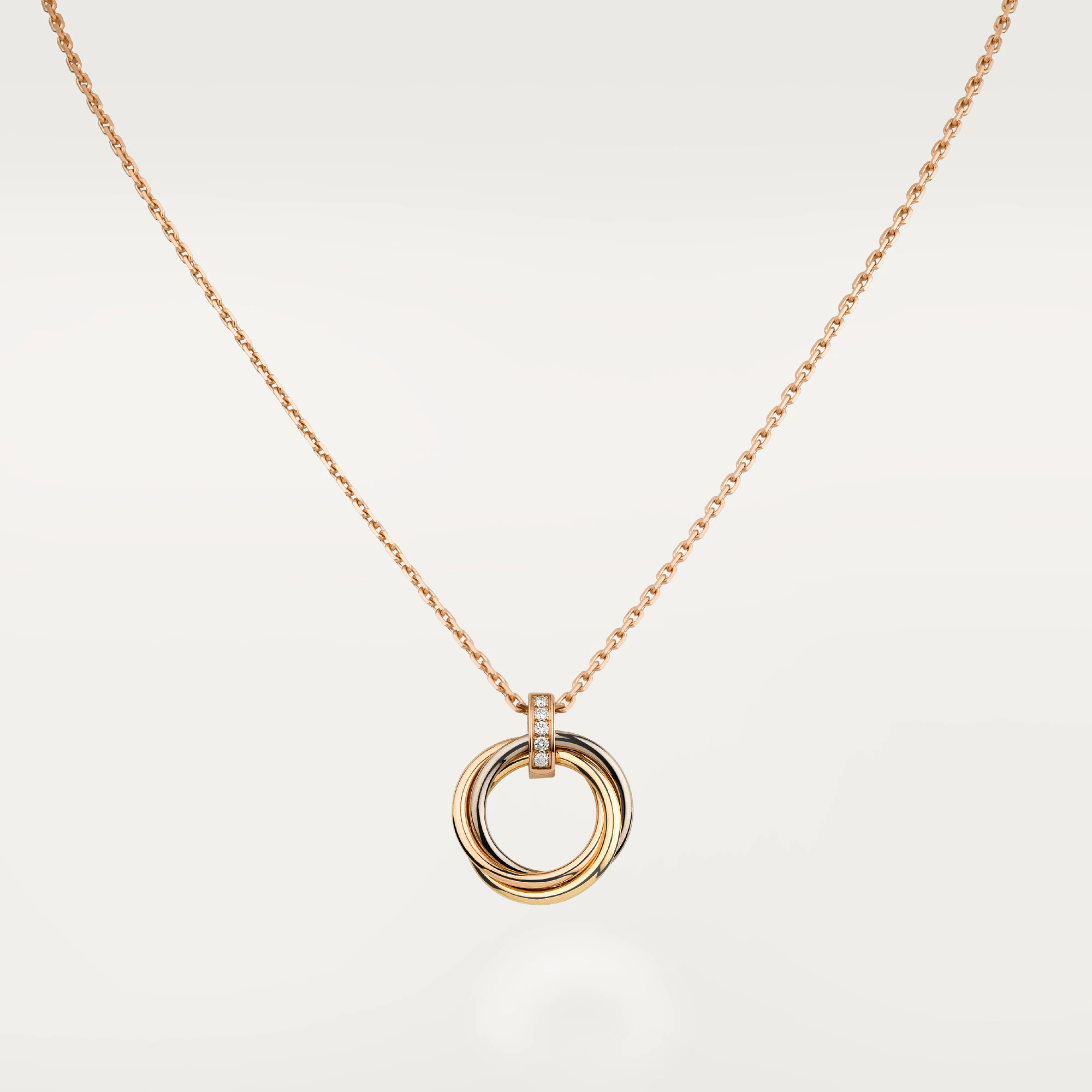 4. Juste un Clou Ring
When the Juste un Clou bracelet was created in 1971 at Cartier New York, it was known as the Nail bracelet. The bracelet returned in the 2000s, when its pure lines earned it the name Juste un Clou. Today the collection exists in yellow gold, rose gold and white gold, in both paved and non-paved designs. It also incorporates rings, brooches, necklaces and pendant earrings. Prefer rings over bracelets? Cipullo's Cartier Juste un Clou ring takes the same idea as the bracelet, turning it into a minimal ring with a hard edge.
This piece from Cartier Juste un Clou collection holds its weight on the secondary market, with an average retention value of 94% at resale, according to Rebag.
3. Love 4 Diamond Bracelet
Diamonds make everything better, specially in terms of investment! The iconic LOVE bracelet has been a symbol of free-spirited LOVE since 1969. Its screw motif and famous locking technology are truly timeless design signatures, while its oval shape ensures a close but comfortable fit to the wearer's wrist. The locking mechanism consists of two functional screws found on each side of the bracelet. Each LOVE bracelet is sold with a matching screwdriver specifically created for this piece; you will need the help of a partner to secure your bracelet correctly. This bracelet is made with 18K yellow gold and set with 4 brilliant-cut diamonds totaling 0.42 carats.
The Cartier Love 4 Diamond bracelet holds about 95% of its original value, according to Rebag.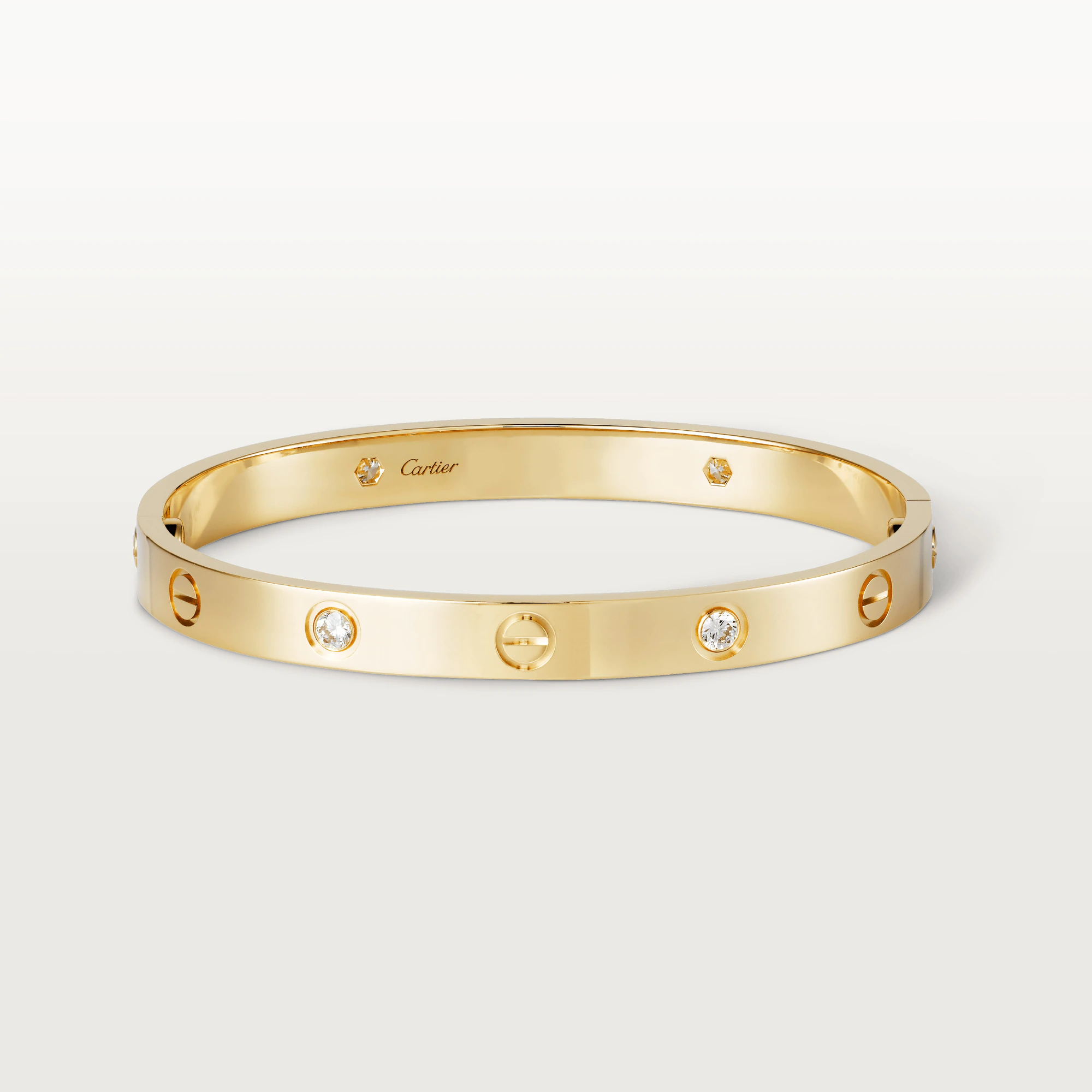 2. Juste un Clou Bracelet
In the 1970s, the New York-based designer Aldo Cipullo followed the success of the Cartier Love bracelet with another piece of jewelry inspired by everyday hardware: the Juste un Clou bracelet, which translates to just a nail. Juste un Clou combines the functional inspiration of the Dada art movement with the audacious essence of '70s New York. Relaunched in 2012, it instantly imbued today's modern spirit with its striking nail-inspired silhouette and pure lines. Available in a multitude of gold and diamond-adorned variation, this style touches everything from classic bracelets and rings to eccentric cufflinks and tie pins. Juste un Clou breaks through conventions with its unapologetic minimalism, asserting the essence of its wearer. 
The Juste un Clou bracelet is a great investment, carrying 101% of its primary market value at resale, according to Rebag.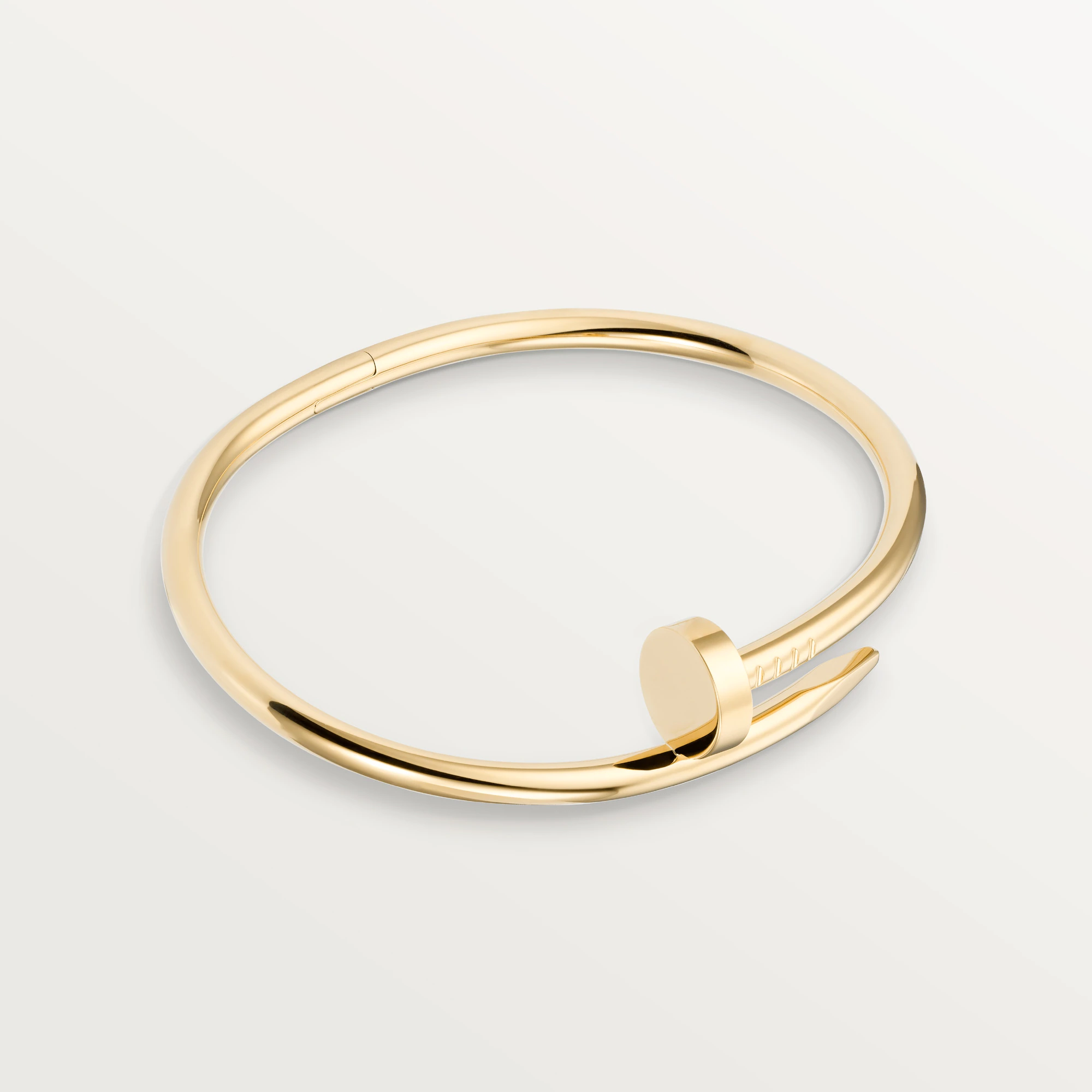 1. Love Bracelet
The original and classic Love bracelet is the best investment you could make at Cartier. Italian jewelry designer Aldo Cipullo created the Cartier Love bracelet in the Cartier New York workshops in the 1970s. "Love symbols should suggest an everlasting quality" the designer said. Love is the ultimate expression of Cartier's design vision. Perfect clean lines and precise proportions meet in an oval bracelet formed of two rigid arcs that must be screwed together using a special matching screwdriver. With its unique locking mechanism, it shows that love is not to be taken lightly.
When the bracelet was first launched, rumor has it that Cartier gave pairs of them to some of the most famous couples of the 20th century, including the Duke and Duchess of Windsor, Elizabeth Taylor and Richard Burton, Ali MacGraw and Steve McQueen, and Sophia Loren and Carlo Ponti. It is also rumored that Cartier once prohibited customers from buying Love bracelets for themselves, with a policy stating that they could only be purchased by a couple. A symbol as strong as the eternity ring itself, the 'Love' bracelet has been, for more than 40 years, a token of love and attachment.
According to Rebag, the now-iconic Cartier Love bracelet holds 102% of its retail value on the resale market, making it a must-have Cartier piece.