Welcome to our lost of the 5 Celine Bags That Are Worth the Investment!
A symbol of modern minimalism and sophistication, the Celine brand is renowned for its understanding of what women really want to wear. Celine is a French ready-to-wear and leather luxury goods brand founded in 1945 by Céline Vipiana. Today they have around 150 stores worldwide and are a symbol of sophistication and luxury.
For many, Celine was known as the brand by women, for women because of former creative director Phoebe Philo, Celine style was a kind of contemporary minimalism. Now under the direction of Hedi Slimane Celine is going on a different direction, but mostly still abstaining from loud logos. The new Celine focuses on a younger clientele while still maintaining amazing quality and an effortless chic style. Celine bags have a good resale value, because of their timeless designs and quality they tend to hold their price. Here I'll show you 5 Celine bags that are worth the investment, and that you will continue to love for many years to come.
So, without further ado here are the 5 Celine Bags That Are Worth the Investment:
1. Celine Classic Box Bag
Another stunning creation of Phoebe Philo, the Box bag was launched in 2011 and it was an instant hit! This bag is at the same time contemporary and classic, is the perfect day bag and would probably be one of the most used bags in your collection. As always when it comes to Celine, this bag is crafted with the best materials and incredible craftsmanship. There is even on in lizard skin if you like exotic leathers. This bag has a classic flap style with a structured silhouette and an adjustable strap, that allows you to wear the bag crossbody or over the shoulder.
This bag is a Philo design but is also modern and fits the new Celine style. That combined with amazing quality is the reason why this bag would be a great investment!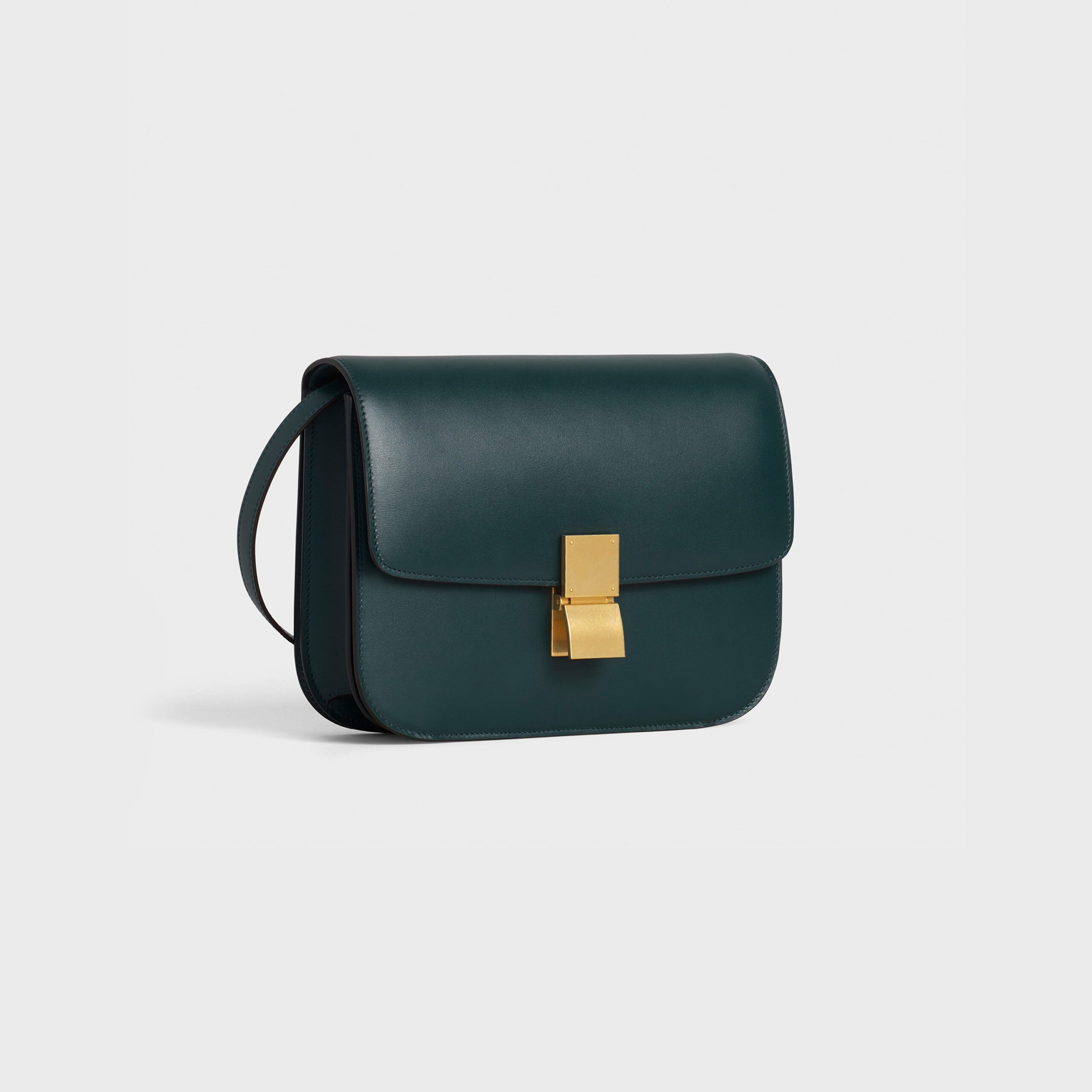 2. Celine Triomphe Bag
This is the perfect everyday crossbody bag. The Celine Triomphe bag was designed by Hedi Slimane in 2018 and it bears the Celine logo designed by Celine Vipiana herself. In 1973, Vipiana introduced a newly designed logo that featured an intertwined double C design, with an intricate center pattern that nodded to the architecture of the Arc de Triomphe.
The bag has become a classic and its understated and minimalistic look is a perfect representation of the Celine style.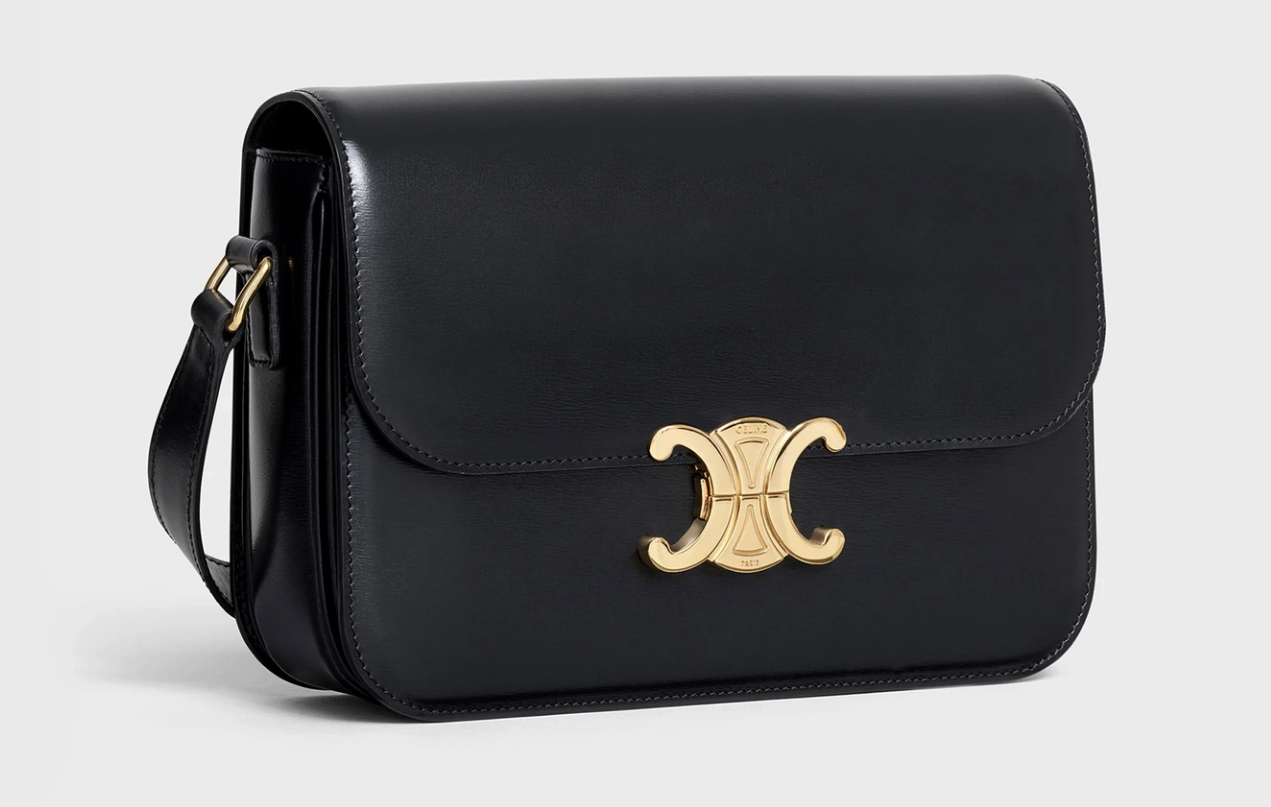 3. Celine Belt Bag
This is another one of the classic Phoebe Philo bags! Launched in Celine's Pre-Fall 2014 collection this bag is casual and refined at the same time. This bag is so versatile you can easily wear it form work to a night out. The bag is characterized by a belt with knots on both ends and the front flap made to be tucked under it. The relaxed shape and the spacious interior add their unique touch to the complete design, it also has a top handle and a shoulder strap. As the Luggage this bag is not so popular anymore but that does not mean it is out of style! 
This is a minimalist bag that will go with literally every piece of clothing you own, so if you like the Old Celine style this bag might be the one for you!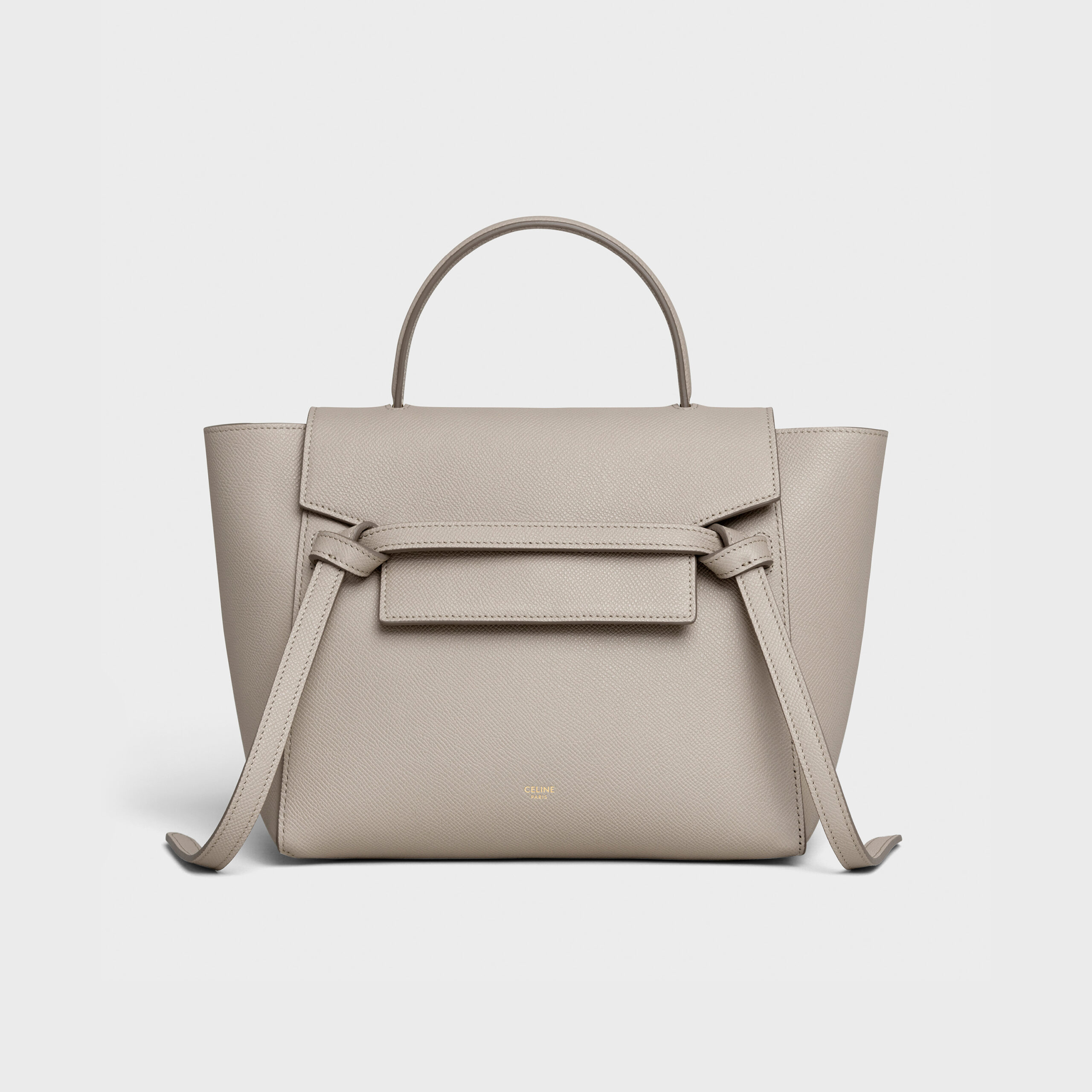 4. Celine Ava Bag
This is probably the coolest bag on this list, it was launched in Celine's Summer 2021 collection. This is what I mean when I say Hedi Slimane is focusing his new designs on the younger clientele. The perfect embodiment of the new Celine this bag is young and stylish while still being classic and understated. Also a great example of quiet luxury this bag comes with a minimal Celine marking and no logos.
This bag is a favorite of Kaia Gerber and Lisa but even if the hype passes this bag is so neutral it won't go out of style.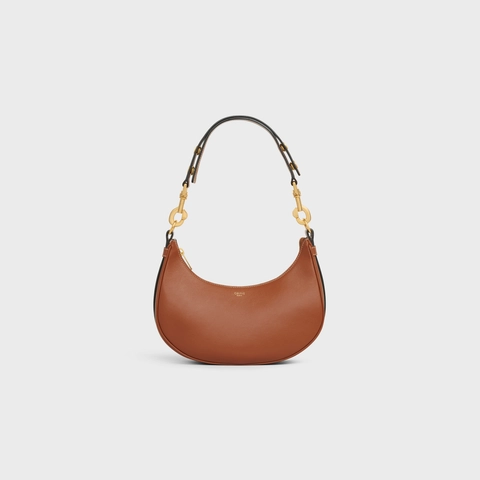 5. Celine Luggage Bag
One of the most popular bags of all time and the most famous Celine bag, the Luggage is an icon. Designed by the queen of minimalism herself, it was Phoebe Philo's first It bag, released in the Spring 2010 collection. With its distinctive front face adorned with a zipper and availability in multiple colors and materials, it is not hard to see why the Celine Luggage, even after a decade of its launch, still appeals to fashion connoisseurs of all ages and tastes. This bag was extremely popular in the 2010's and because of it's minimalist style and colors, it really would be a staple in your collection.
I know this bag is not so popular anymore and some might say it is out of style, but the reason why this bag is in this list is because it is a symbol of the Phoebe Philo era and it is still a dream bag for Old Celine fans.