Welcome to our list of the 5 Chanel Pieces That Will Always Be In Style!
Chanel is the French luxury fashion brand we all know and love. It was founded on 1910 by Coco Chanel and today it focuses on woman's high fashion, ready to wear clothes, luxury goods, perfumes, accessories and leather goods. Over the last century Chanel has dazzled us all with some of the most amazing pieces the luxury fashion market has to offer. Some Chanel pieces are classics while others not so much, so with the recent price increases of Chanel, it makes sense to invest in pieces that will not go out of style anytime soon.
Since most fashion houses increase their prices one or twice a year, Chanel's increases are probably not provoked by inflation or the cost of labor, they are increasing their prices and making more difficult to buy their classic styles so they can better compete with Hermès handbags. Will it work? Only time will tell, but in the mean time I only want Chanel pieces I know I'll be able to wear forever.
So, without further ado here are 5 Chanel Pieces That Will Always Be In Style:
1. Chanel Slingback
First created by Gabrielle 'Coco' Chanel in 1957, there's more to Chanel's two-tone slingbacks than meets the eye. The shoe was designed so that the nude upper part lengthens the leg, while the black toe shortens the foot.  Former Creative Director Karl Lagerfeld reintroduced them in Autumn/Winter 2015, and they soon became a must-have. It was originally inspired by 1950's men's shoes and today they are a symbol of femininity. To this day, the classic pumps remain a fashion-girl favorite, thanks to their sleek silhouette and neutral colorway.
This is a shoe you can be comfortable in while looking elegant and chic, isn't that the dream?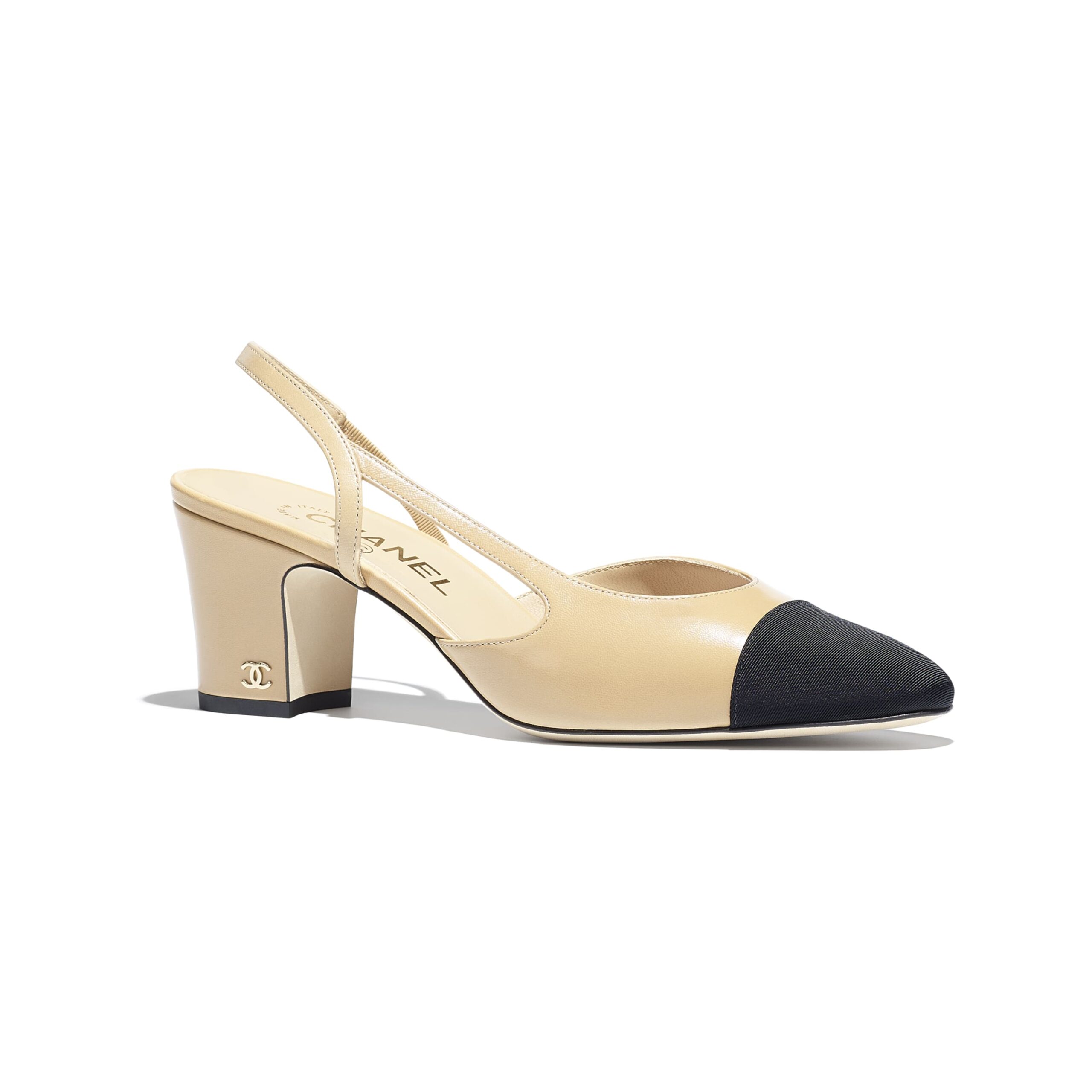 2. Chanel Classic Flap
This bag is a true classic, it will always be a good investment. The Classic Flap is the iconic Chanel bag with the interlocking CC locks that debuted in the 1980s designed by Karl Lagerfeld. This bag reinterprets the Chanel 2.55 handbag. This is today the most iconic Chanel handbag. You can have absolute certainty that this bag will keep its value and will never go out of style. The Chanel classic flap is relaunched every season in new colors and materials, but you can never go wrong with the neutral ones. This is a bag you will be wearing for the rest of your life and the average resale value is 97%, so you will not lose your money.
This is the most classic Chanel bag, it will always be in style!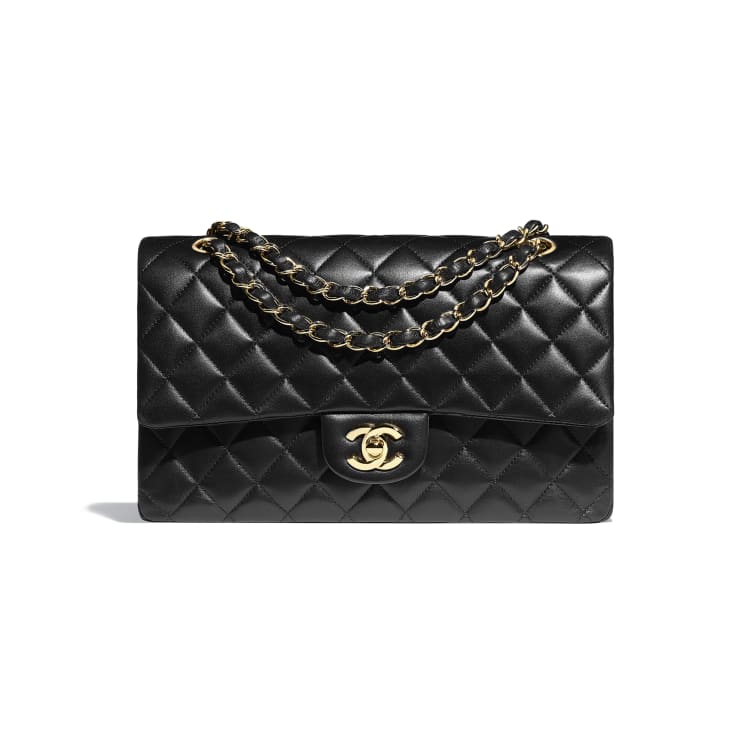 3. Chanel Tweed Jacket
Inspired by the Suffragette Suit, Coco Chanel designed the first truly female suit, in the modern sense. Chanel first introduced the suit in her collection in 1923 but it did not impress her clients or the media. After world war 2 she tried once again in tweed and this time it was a huge success. Unlike the ones who came before, the Chanel suit was glamorous and feminine. Inspired by sportswear, the iconic tweed fabric used in the Chanel suits was initially not considered a glamorous textile. Tweed was primarily manufactured in Scottish twill mills, where Chanel discovered the true diversity of the fabric.
An article of clothing previously only worn by men, now had a luxurious and unique version for women. Worn by international fashion figures including Jackie Kennedy, Princess Diana, Brigitte Bardot, and Barbara Walters, the Chanel suit has become a representation of sophistication and a permanent staple of the brand.
You can buy the full suit of course, but the jacket is the one piece that you will wear time and time again for the rest of your life.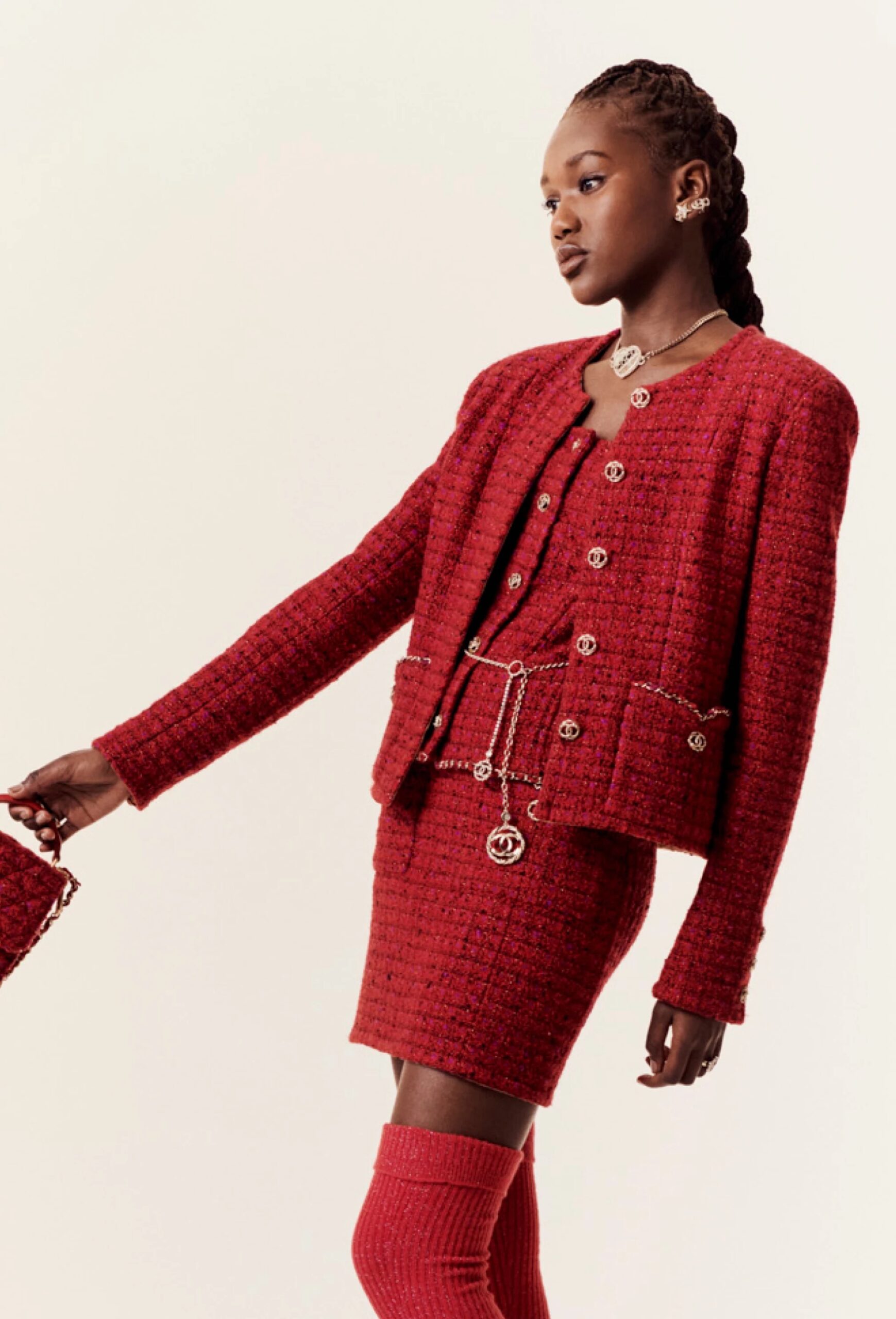 4. Chanel Ballerinas
An old-time classic, Chanel's ballet flats haven't lost their charm—and probably never will. Audrey Hepburn famously adored these chic shoes in the 1950s, thanks to the fact that they provided a comfortable alternative to the era's more popular heeled styles. Inspired by ballet slippers, this pair is comprised of quilted calfskin leather featuring the iconic CC logo at the toe. Chanel Ballerinas will never go out of style, they are as timeless as it comes. For some 70 years these shoes have been worn by chic women everywhere and of every age, and they are also lightweight and comfortable.
When it comes to Chanel Ballerinas it is not a matter of opinion, they will always be in style.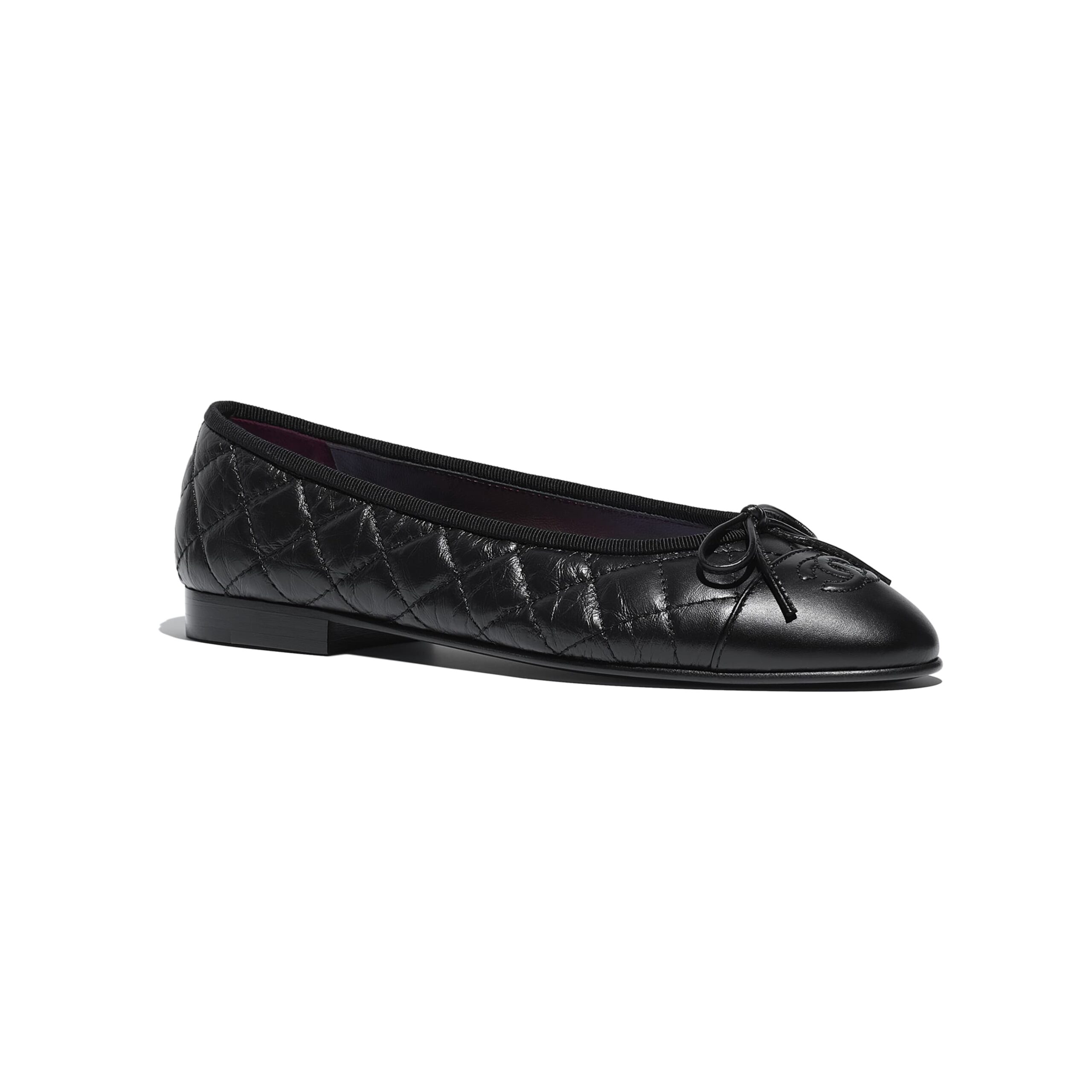 5. Chanel 2.55 Bag
In 1955, Coco Chanel created the famous 2.55 bag, the first shoulder bag ever designed. A quilted bag with a gold chain that allowed woman's hands to be free, by carrying the bag on your shoulder. The name 2.55 comes from the date of its creation, February of 1955. Its thoughtful design was truly for the modern woman on the go. The space in between the two internal pockets is designed to hold a single lipstick, and the back outside pocket is designed to securely hold money without opening the bag. History tells us that when she was designing this bag Coco Chanel was having an illicit affair with a married man, so she designed the zippered inner pocket so she could hide love leather in there.
This bag is to this date one of the most classic, iconic handbags ever! It served as inspiration for some of the most popular bags we see today. Is that kind of bag that will never go out of style.