Welcome to our list of the 5 Designer Rings That Will Never Go Out of Style!
When it comes to designer rings there are thousands of options you can choose from. But they aren't all timeless designs that will last your whole life. Most fashion brand's designs are over the top and trendy but there are some that really will stand the test of time. Here I'll show you 5 amazing designer rings you will love, some from fashion brands and others from jewelry brands, don't worry they will all remain in style. I won't include engagement and wedding rings; I'll show you the rings you can buy for yourself and wear for the rest of your life!
So, without further ado here are the 5 Designer Rings That Will Never Go Out of Style:
1. Cartier Trinity Ring
The famous Cartier 'three-ring' made its first appearance almost 100 years ago, in 1924, during the Art Deco craze. It was designed by Jean Cocteau, the French writer, painter, filmmaker and poet, who was a great friend of Louis Cartier. The simplicity of the three interlocking rings, each of a different gold color, quickly became a classic. It seemed appropriate that this ring, which supposedly symbolized friendship, fidelity and love, should be a favorite among jewelry collectors.
It is also to be noted that the technicality of the 'Trinity' models, as simple as it may look, is an incredible achievement, allowing the three bands to slide smoothly over the skin.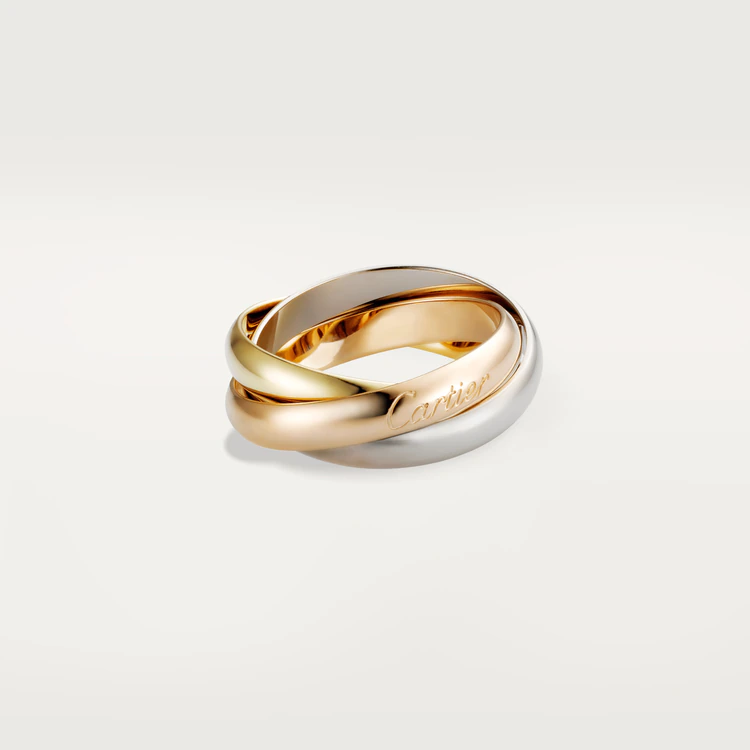 2. Bulgari Serpenti Viper Ring
In a tribute to its spirit animal, Bvlgari captures the power of seduction in the Serpenti Viper ring. Sophisticated and glamorous, the jewel coils around the finger striking with the precious beauty of the scales and with the distinctive sinuosity of the snake. There are versions paved with diamonds that are to die for!
This ring is elegant and stylish, it has more personality than your usual gold band and is bound to be a favorite in your collection.
3. Chopard Ice Cube Ring
Chopard's Ice Cube collection has been a signature part of the brand's jewelry line since it debuted in 1999. The geometric design emblematic of the Ice Cube collection marries urban elegance and modernity. With their square facets crafted like reflections of ice, the Ice Cube creations embody style, sophistication and glamour.
Whether in diamond encrusted variations or plain gold this is an elegant ring that will not go out of style!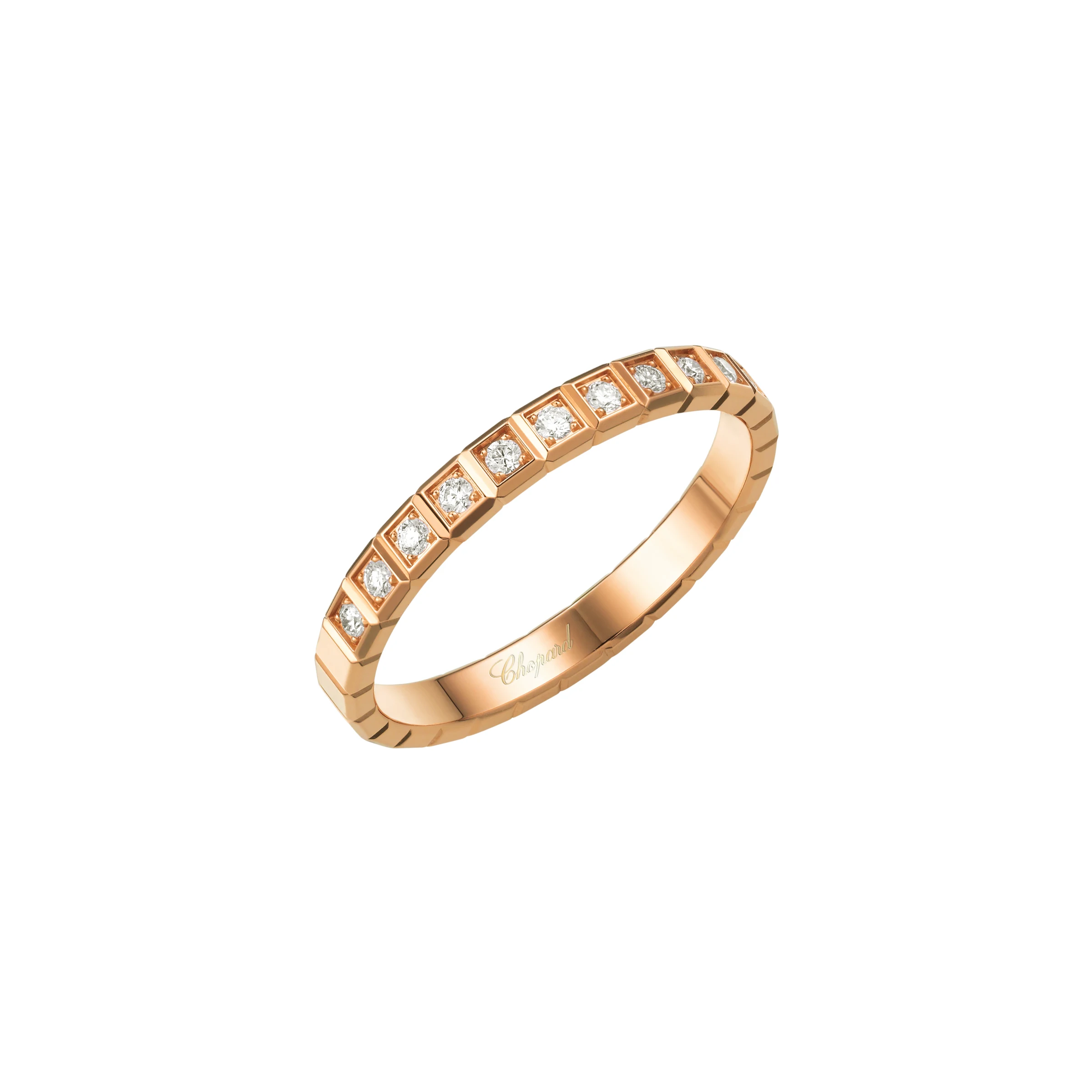 4. Cartier Juste Un Clou Ring
When the Juste un Clou bracelet was created in 1971 at Cartier New York, it was known as the Nail bracelet. The bracelet returned in the 2000s, when its pure lines earned it the name Juste un Clou. Today the collection exists in yellow gold, rose gold and white gold, in both paved and non-paved designs. It also incorporates rings, brooches, necklaces and pendant earrings. And this ring is the perfect representation of the edgy style in form of everyday jewelry.
This piece from Cartier Juste un Clou collection holds its weight on the secondary market, with an average retention value of 94% at resale, according to Rebag.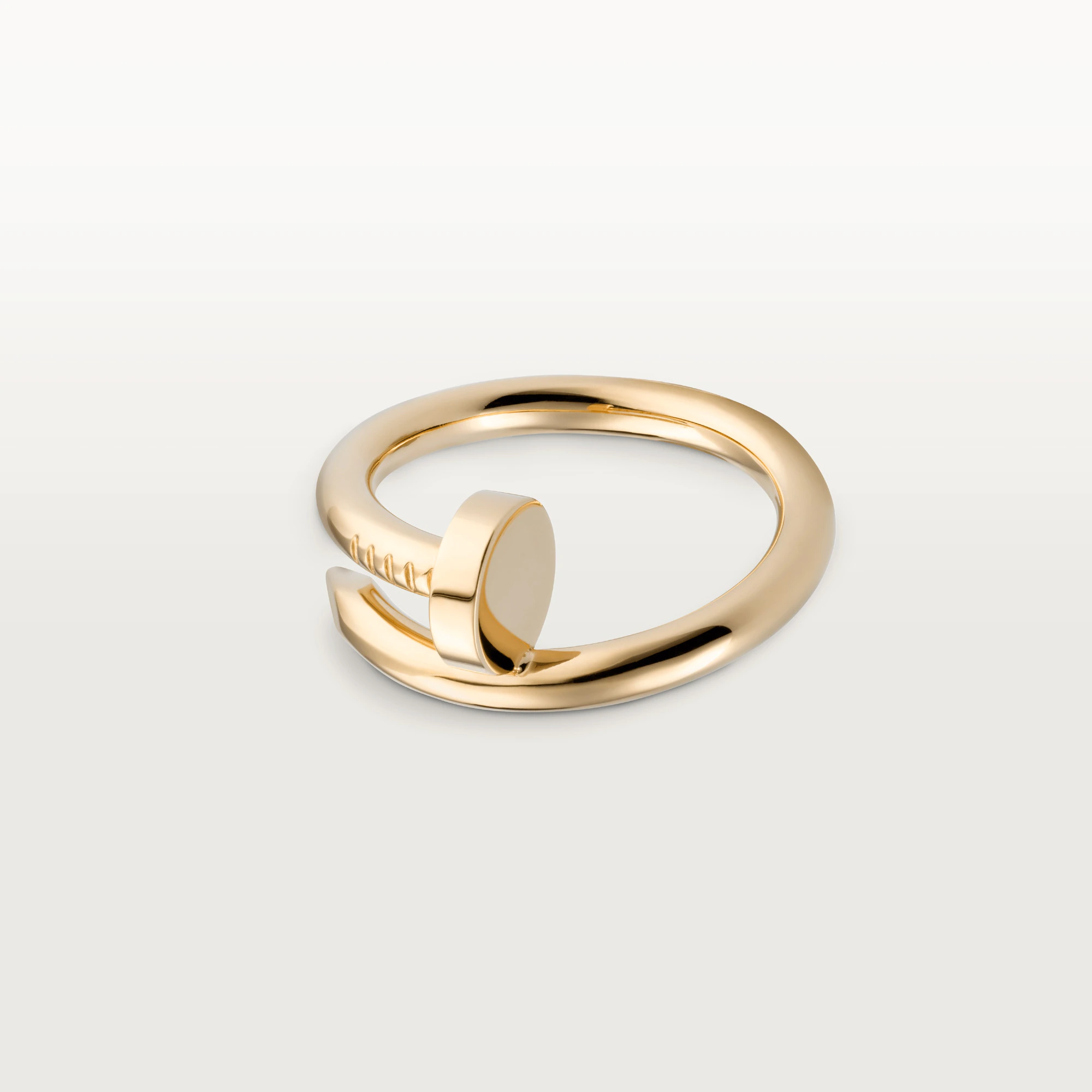 5. Hermès Chain D'Ancre Ring
Hermès is not only known for their classic handbags, their jewelry is something worth taking a look at. In 1938, Robert Dumas, a member of the Hermès family, decided to take inspiration from a ship anchor chain to design a bracelet. Thus the Chaîne d'ancre was born: a naturally balanced jewel with a sporty yet chic allure. The links of the chain play on shapes and volumes to bring forth a multitude of necklaces, rings, earrings and bracelets.
This ring version is not only iconic of the brand but also a great everyday piece you would be wearing for many years to come.