Welcome to our list of the 5 Logo Bags That Will Not Go Out of Style and Will Not Look Tacky!
Logo bags are a polemical subject, you either love them or hate them. Logo bags have been in and out of style so many times in recent years is hard to keep track. Logomania started in the late 80's and continued strong through the 90's and early 2000's, until 2007 when it studently died. With the financial crisis fashion became more understated and minimalistic, until recent years, towards the end of 2010's when we saw logo become a trend once again but in a different way. Logomania wasn't about the brands anymore, it was about reminiscing that 90's and early 2000's style.
With Y2K fashion trends logo was popular once more and we were all here for it! I believe logo is still in style, but it does get confusing, some logo bags will always be a staple, while others can easily become tacky and cheugy. What we see now in logo bags is the retro style and also logos that aren't so loud. Here I'll show you 5 logo bags that will not look tacky and that you will not get tired of!
So, without further ado here are 5 Logo Bags That Will Not Go Out of Style and Will Not Look Tacky:
1. Louis Vuitton Petite Malle
Every detail of the Petite Malle handbag is inspired by the history of Louis Vuitton trunks. The shape, the iconic Monogram canvas, the gold-tone lock and fittings – even the sheepskin lining reprises a classic House motif. That is why this bag is so iconic, classic and definitely holds its value in the resale market. Impeccably crafted, with smooth calfskin trim, this covetable "little trunk" travels easily from day to evening. It can be carried as a clutch or attached to the adjustable strap for cross-body wear. There are a few colors and materials you can choose from, but you can never go wrong with a classic monogram.
Saying this bag won't go out of style is an understatement, this heritage style could not be more classic.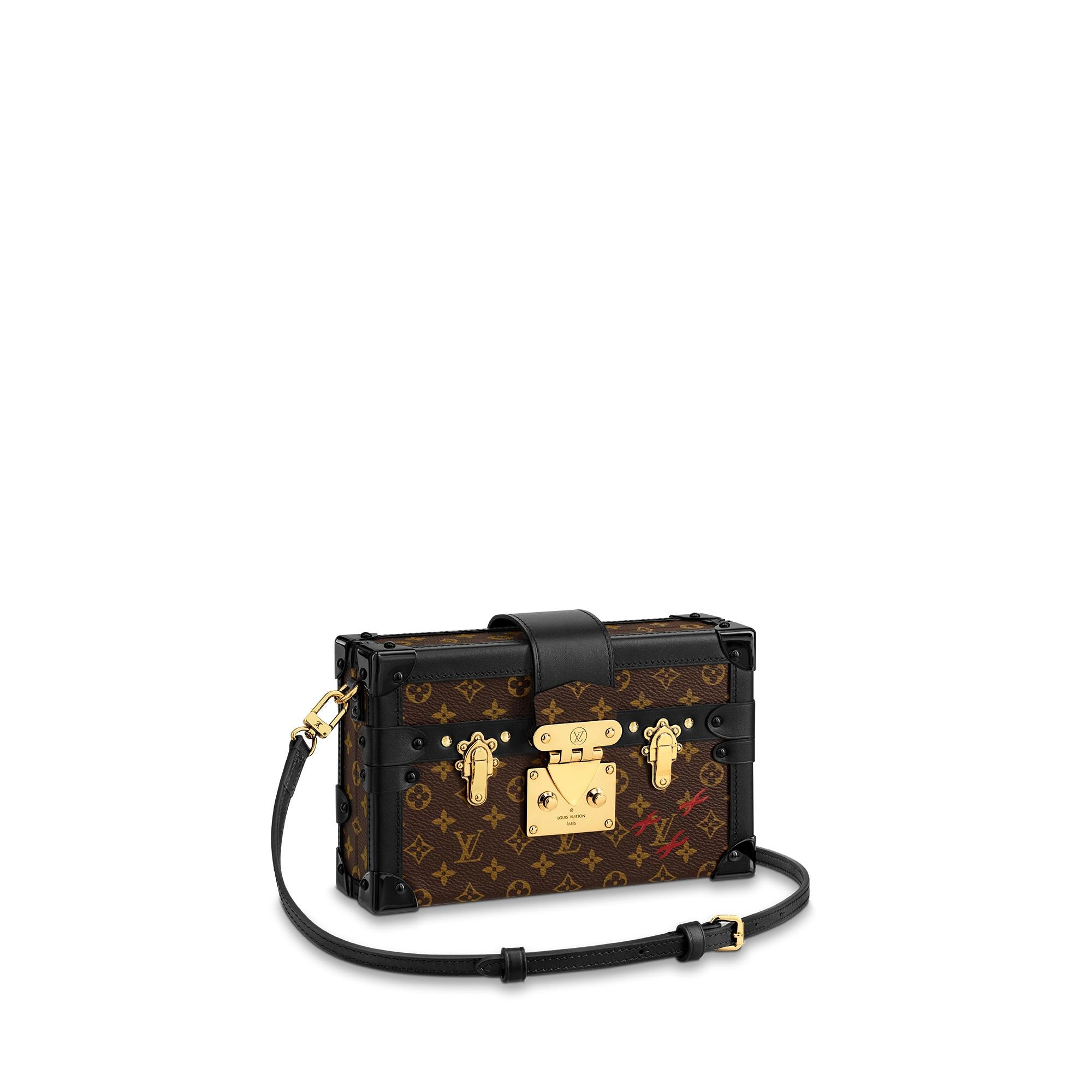 2. Gucci Horsebit
This is a retro bag that uses the gg supreme canvas in an elegant way. Introduced for Cruise 2020, the Gucci Horsebit 1955 bag is recreated from an archival design. With the same lines and forms first introduced over six decades ago, the accessory unifies the original details with a modern spirit, highlighting the Horsebit. Part of Gucci's genetic code, the double ring and bar design has been established as one of the most distinctive elements among the House symbols borrowed from the equestrian world. 
This is a neutral bag in a classic shape and the absence of flashy logos guarantees you won't get tired of this bag anytime soon.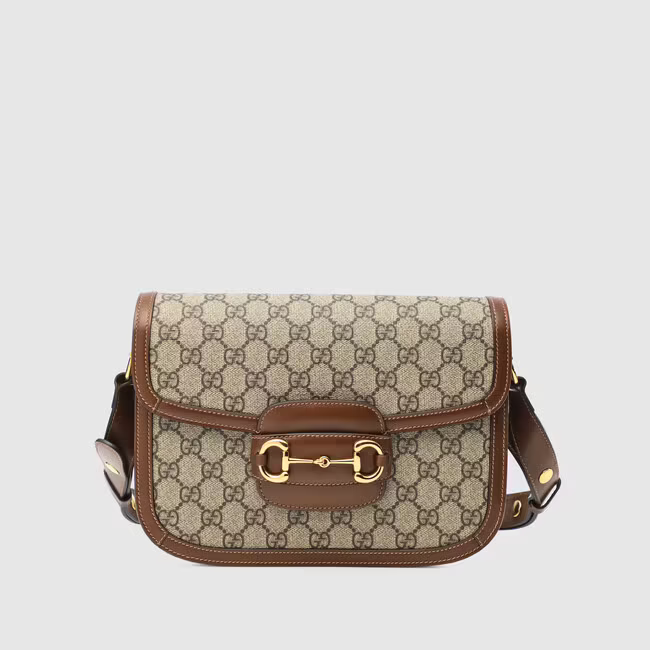 3. Fendi Baguette
One amazing thing about the Fendi Baguette is that you can opt for only the logo front closure or the ones in logo canvas or even logo textured leather. Thanks to the show Sex and the City this was the first 'it bag' in history. Designed by Silvia Venturini Fendi in 1997, she christened the bag the Baguette because this shoulder bag was made to sit comfortably under the arm in the very same way that the French are usually seen carrying their baguettes. Since its introduction, the Baguette instantly became one of the most sought-after bags in the fashion world. More than 100,000 of these babies were sold in the first year alone. Over time it has evolved into different sizes, materials and colors. Each new season there is a new Fendi Baguette for us to fall in love with!
This is a logo bag that you can be sure will not look tacky.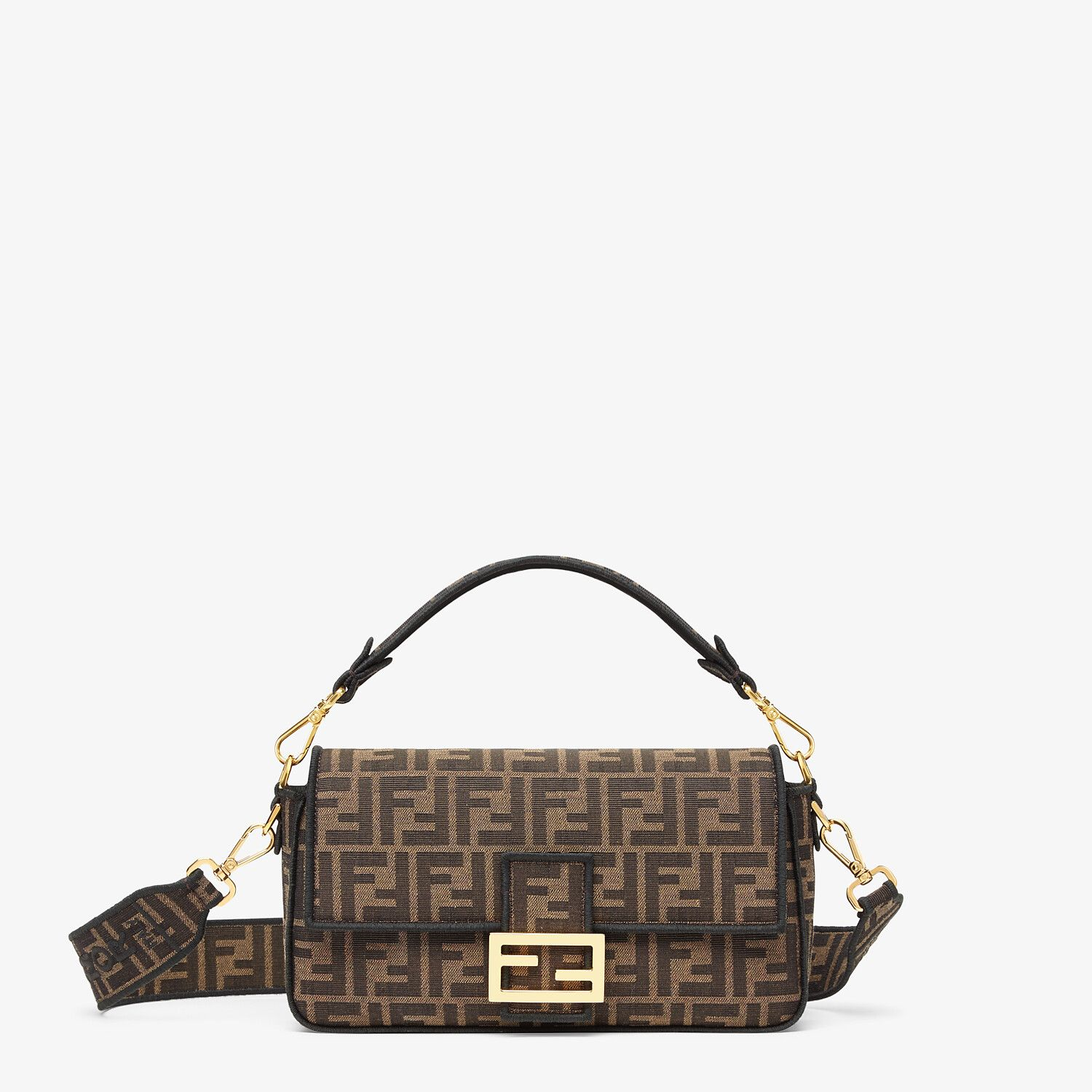 4.  Dior 30 Montaigne
This bag has an elegant shape, with a beautiful Dior logo and you can even opt for the one with the Dior monogram print. The bag pays tribute to 30 Montaigne Avenue, where Christian Dior first imagined the New Look. The dream office, as he would affectionately call it, remains a source of luck and inspiration for Chiuri. For each new collection, the Dior ateliers strive to bring new classics to life by incorporating innovative materials and designs while still respecting the legendary savoir-faire of the House. Dior's 30 Montaigne box bag is the perfect manifestation of Dior's craftsmanship and Chiuri's designs.
This is how you should wear monogram and logo, in a way that is stylish and tasteful.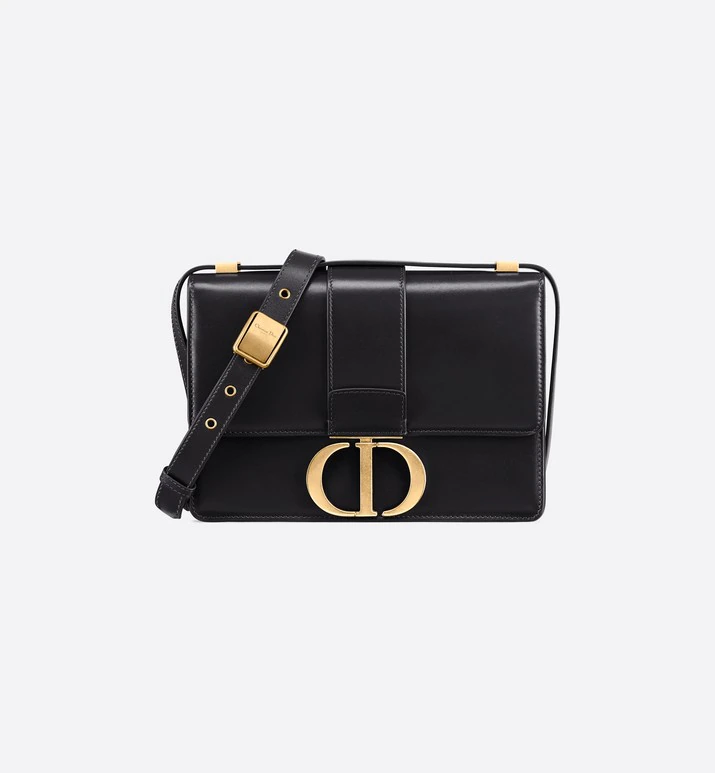 5. Saint Laurent Solferino Bag
The Saint Laurent Solferino bag is the perfect day to evening bag. It's elegant and minimalistic, this one doesn't have any monogram, just the classic YSL logo. This new addition to the Saint Laurent collection fuses heritage aesthetics with a modern appeal. This bag is slightly boxy and carries the iconic YSL logo, it is a satchel style bag that comes in smooth leather and suede. It has an adjustable strap that allows you to carry this bag on your shoulder or crossbody.
This is the perfect day bag and is the perfect embodiment of the Saint Laurent style. It is understated while still being fashion-forward with a rebel appeal.