Welcome to our list of 5 Valentino Bags That Are Worth Collecting!
Valentino bags are some of the most amazing bags out there! Valentino is an Italian luxury fashion house founded in 1959 by Valentino Garavani. The Maison Valentino plays a major role in the luxury division through tradition and innovation, a necessary combination for a creative industry that generates the sense of beauty. Valentino's fashion is displayed through the Haute Couture and Prêt-à-Porter lines for women and for men and through the Valentino Garavani accessories line that includes shoes, bags, small leather goods, eyewear, scarves, ties and fragrances. 
Since 2008 the brand is headed by Pierpaolo Piccioli, and he is on a winning streak of creating some of the most beautiful bags out there. He is responsible for Valentino symbols such as the Rock Stud and the Roman Stud, that like the signature print of Burberry, have become icons of the brand, characterized by the studded accessories. Valentino is constantly launching new bags that become super popular, and here I'll show you some new launches as well as the old classics!
So, without further ado here are 5 Valentino Bags That Are Worth Collecting:
1. Valentino Roman Stud Shoulder Bag
Remaining faithful to Valentino Garavani's celebrated heritage, the Roman Stud shoulder chain bag is adorned with the House's iconic Romanstuds. Crafted from smooth leather, the textured design – including the hammered hardware and quilted stitching – gives the piece a multidimensional finish, tapping into the label's coveted feminine-meets-rock aesthetic. This multifunctional accessory can be worn across the body, slung over the shoulder or held as a clutch. Is a bag that can be worn on multiple occasions, it can take you easily from day to night! Becoming as iconic as the rockstud bag, this one will continue to be in style for a very long time. If you are looking for the one Valentino bag that is worth spending your money on, I would say is this one.
Iconic and a classic of the brand you will not regret buying it.
2. Valentino One Stud Bag
A contemporary redesign of the iconic Valentino Rockstud, this year you will be seeing a lot of the One Stud bag. Designed by Pierpaolo Piccioli it was first presented in Valentino's Spring 2022 collection, and is available for purchase now. Valentino Garavani updates its platinum-plated pyramidal hardware with the magnified One Stud. This petite crossbody bag is made from quilted nappa leather with an adjustable chainlink strap. This crossbody is definitely a conversation piece and will light up any look.
Not to mention all the bold colors available are perfect for spring/summer!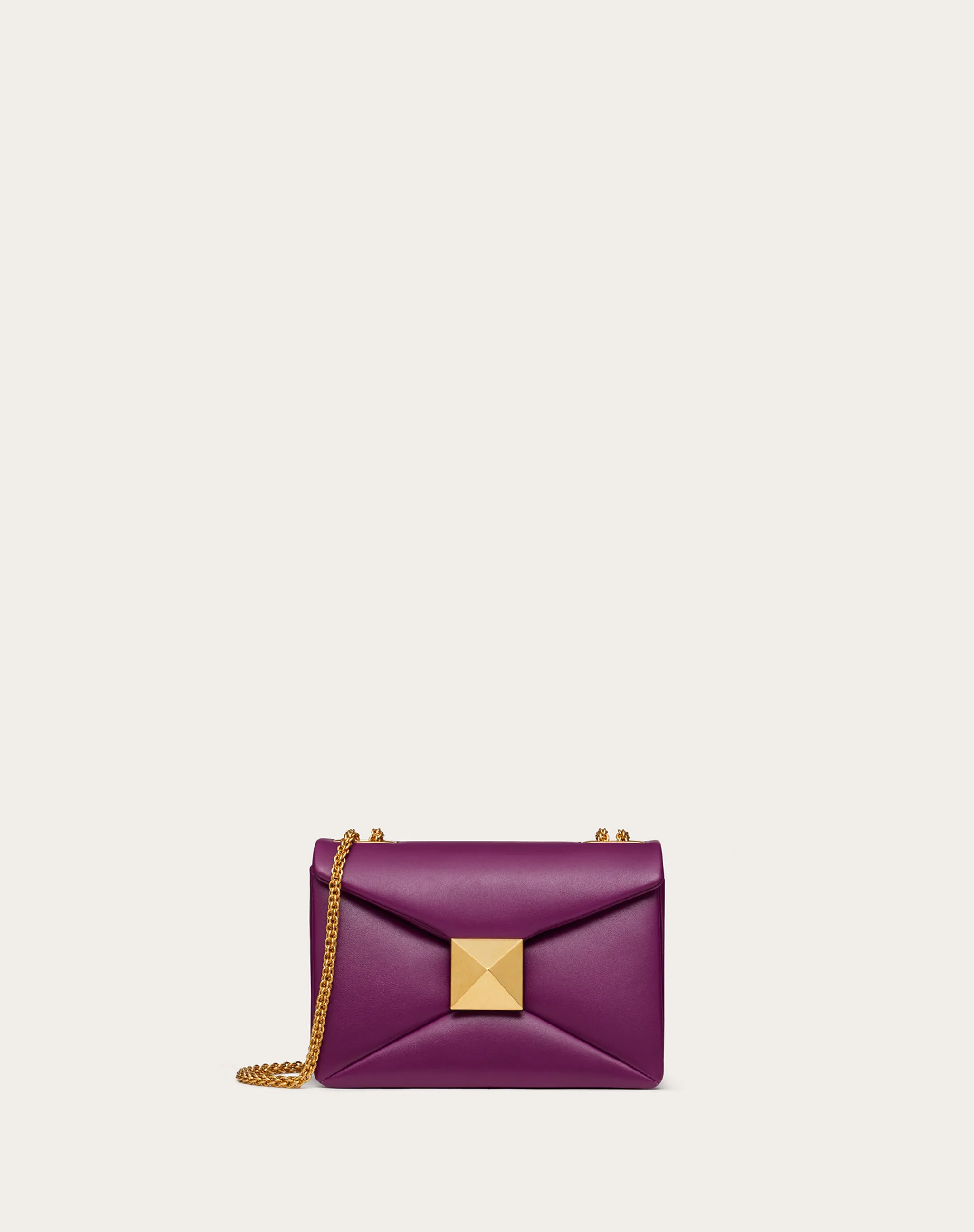 3. Valentino Rockstud Spike Bag
One of the most classic Valentino bags, the Rockstud Spike is an icon. The first collection of rockstud shoes was unveiled in 2010, and since then there's been no turning back. The small golden studs have brought a new breath to the fashion house, seamlessly harmonizing modernity, with the history and the charm of a brand so synonymous with luxury and elegance. The Rockstud bag was launched in 2016 and was Pierpaolo Piccioli's first it bag for the brand. The quilted construction and the rockstuds give the bag an edgy elegance, you can see why this bag was so popular once it launched. Equipped with both a detachable sliding chain strap and a detachable handle, this accessory can be worn as a crossbody and shoulder bag or used as a handbag.
This bag might not be so popular anymore but is definitely one of the most iconic styles of the brand!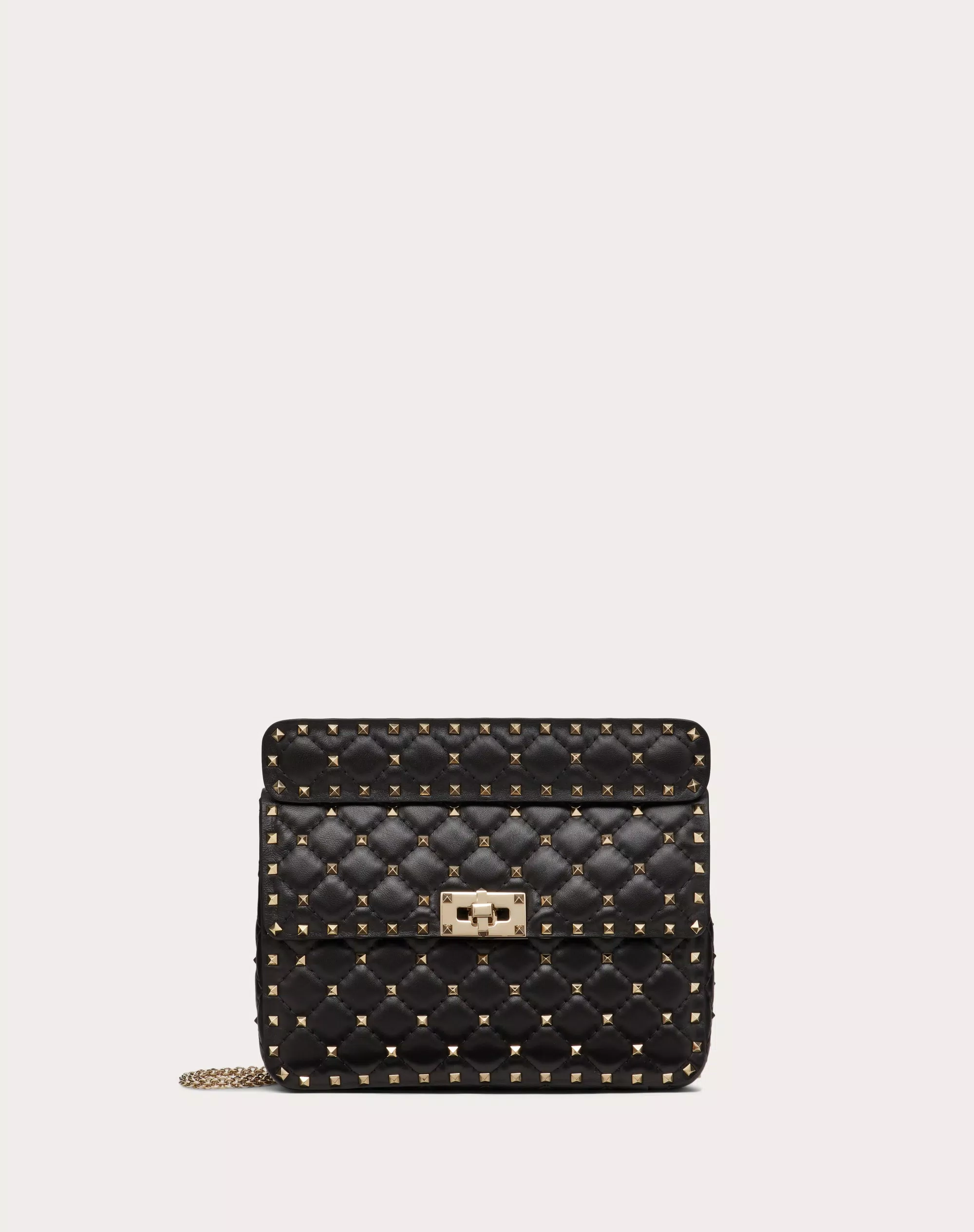 4. Valentino Locò Bag
Valentino's new bag, as seen in its resort 2022 collection, is one of those retro-inspired bags that will be super popular this year! Dubbed the Valentino Garavani Locò bag, the accessory essentializes the meaning of 'locomotive'. With ease of movement and mobility serving as inspiration. Creative director Pierpaolo Piccioli presents the design in a few contemporary colorways like black, pink and yellow. 
As versatile as it is stylish, it sports two detachable handles, making it a top handle, crossbody and clutch all-in-one.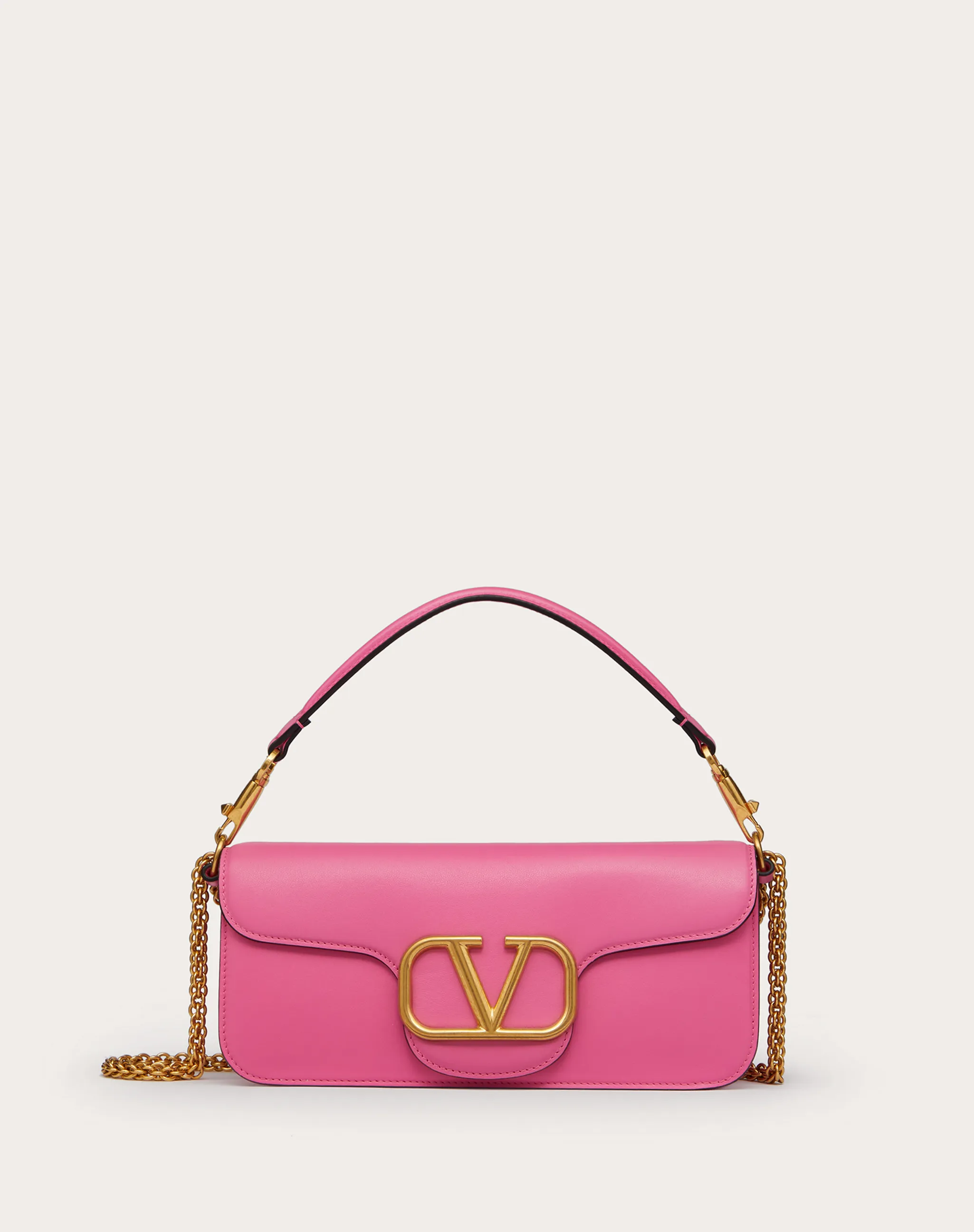 5. Valentino Stud Sign Bag
Seen for the first time at the label's fall 21 runaway show, the Stud Sign is a beloved Valentino staple. With the house's iconic codes, this sleek design is crafted from black leather and features a detachable stud-embellished shoulder strap and VLogo plaque in a luxe gold-tone finish. The bag is lined with leather in the iconic Valentino Red, first introduced in 1960. This bag is sexy and perfect for a night out. You can also remove the chain and use only the leather strap that would also be perfect for day use.
There are now 3 different versions of the Stud Sign, including a Hobo one.