Welcome to our list of 6 Cartier Pieces That Are Worth Collecting!
Cartier is a French luxury goods conglomerate which designs, manufactures, distributes, and sells jewelry and watches. Founded by Louis-François Cartier in Paris in 1847, the brand is one of the most classic and iconic jewelry brands in the world. Here I'll show you 6 Cartier pieces that are worth the investment! You will love these pieces all your life.
So, without further ado here are 6 Cartier Pieces That Are Worth Collecting:
1. Cartier Trinity Ring
The famous Cartier 'three-ring' made its first appearance almost 100 years ago, in 1924, during the Art Deco craze. It was designed by Jean Cocteau, the French writer, painter, filmmaker and poet, who was a great friend of Louis Cartier. The simplicity of the three interlocking rings, each of a different gold color, quickly became a classic. It seemed appropriate that this ring, which supposedly symbolized friendship, fidelity and love, should be a favorite among jewelry collectors. It is also to be noted that the technicality of the 'Trinity' models, as simple as it may look, is an incredible achievement, allowing the three bands to slide smoothly over the skin.
Definitely a classic piece of the brand that will never go out of style!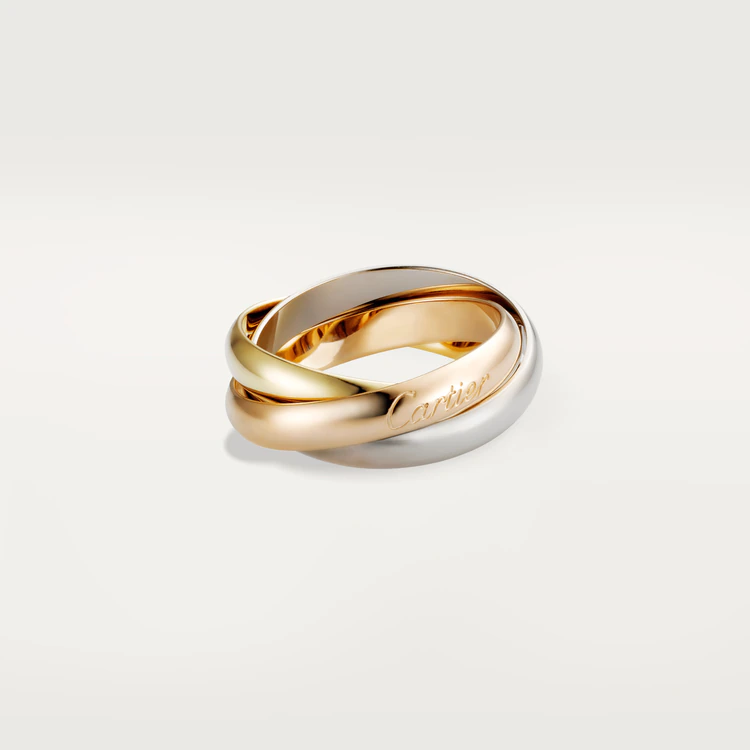 2. Cartier Tank Watch
Designed after the shape of tanks on the battlefields of World War I, this legendary watch was and still is a symbol of understated elegance. The watch somehow manages to be both rectangular and square, borrowing lines from its namesake, and it has remained part of the Cartier catalogue since it was created in 1917. The purity of its lines and its elegance allows for all types of creative versions. The Tank has had a legion of A-list celebrity wearers, including Jacqueline Onassis, Andy Warhol and – more recently – Michelle Obama. You can choose between the steel or leather bracelet, this watch is classic, elegant and really is a staple for everyday life.
This is my favorite luxury watch for everyday wear, it is high in my luxury wishlist!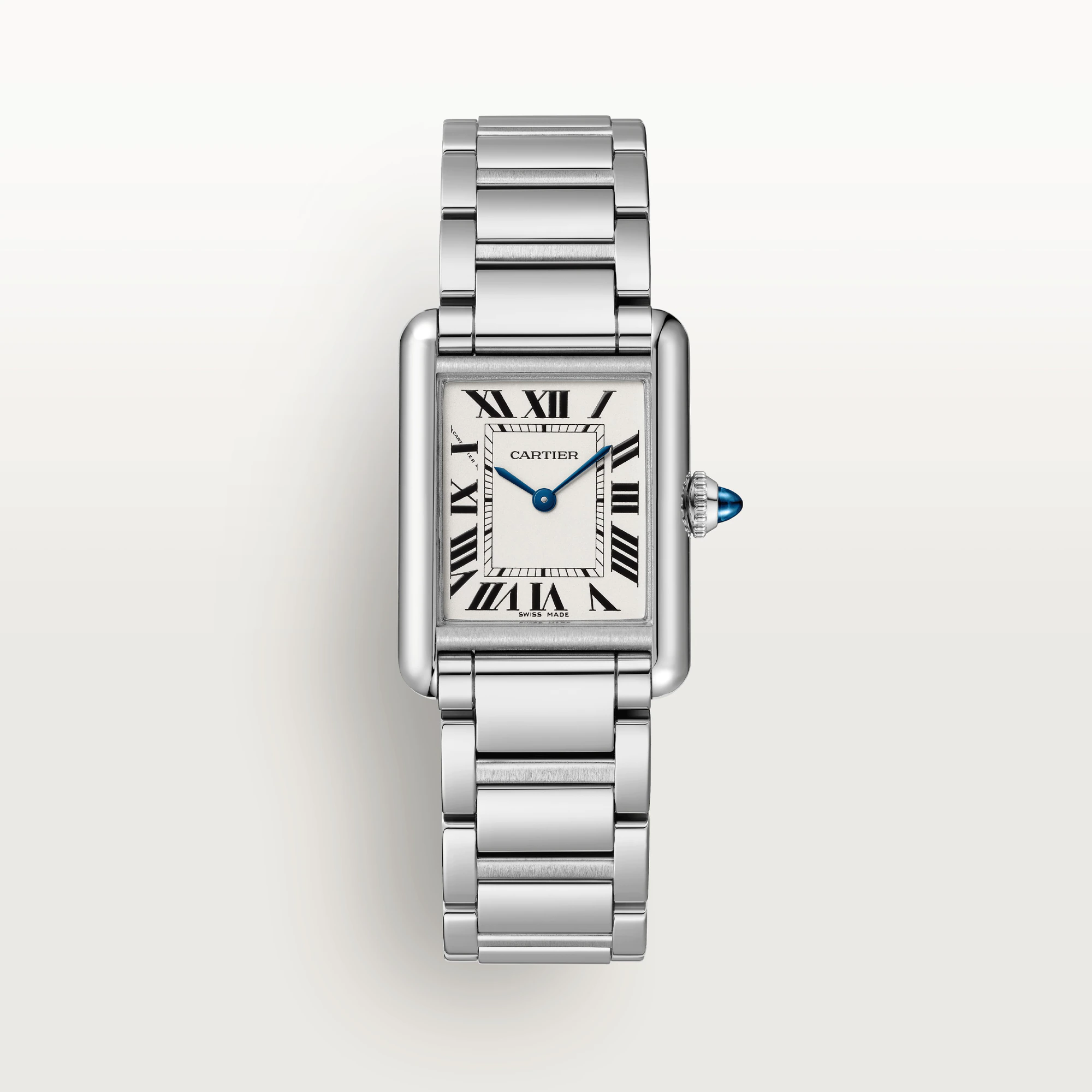 3. Cartier Love Bracelet
Italian jewelry designer Aldo Cipullo created the Cartier Love bracelet in the Cartier New York workshops in the 1970s. "Love symbols should suggest an everlasting quality" the designer said. Love is the ultimate expression of Cartier's design vision. Perfect clean lines and precise proportions meet in an oval bracelet formed of two rigid arcs that must be screwed together using a special matching screwdriver. With its unique locking mechanism, it shows that love is not to be taken lightly. A symbol as strong as the eternity ring itself, the 'Love' bracelet has been, for more than 40 years, a token of love and attachment.
According to Rebag, the now-iconic Cartier Love bracelet holds 97% of its retail value on the resale market. It is a must-have Cartier piece.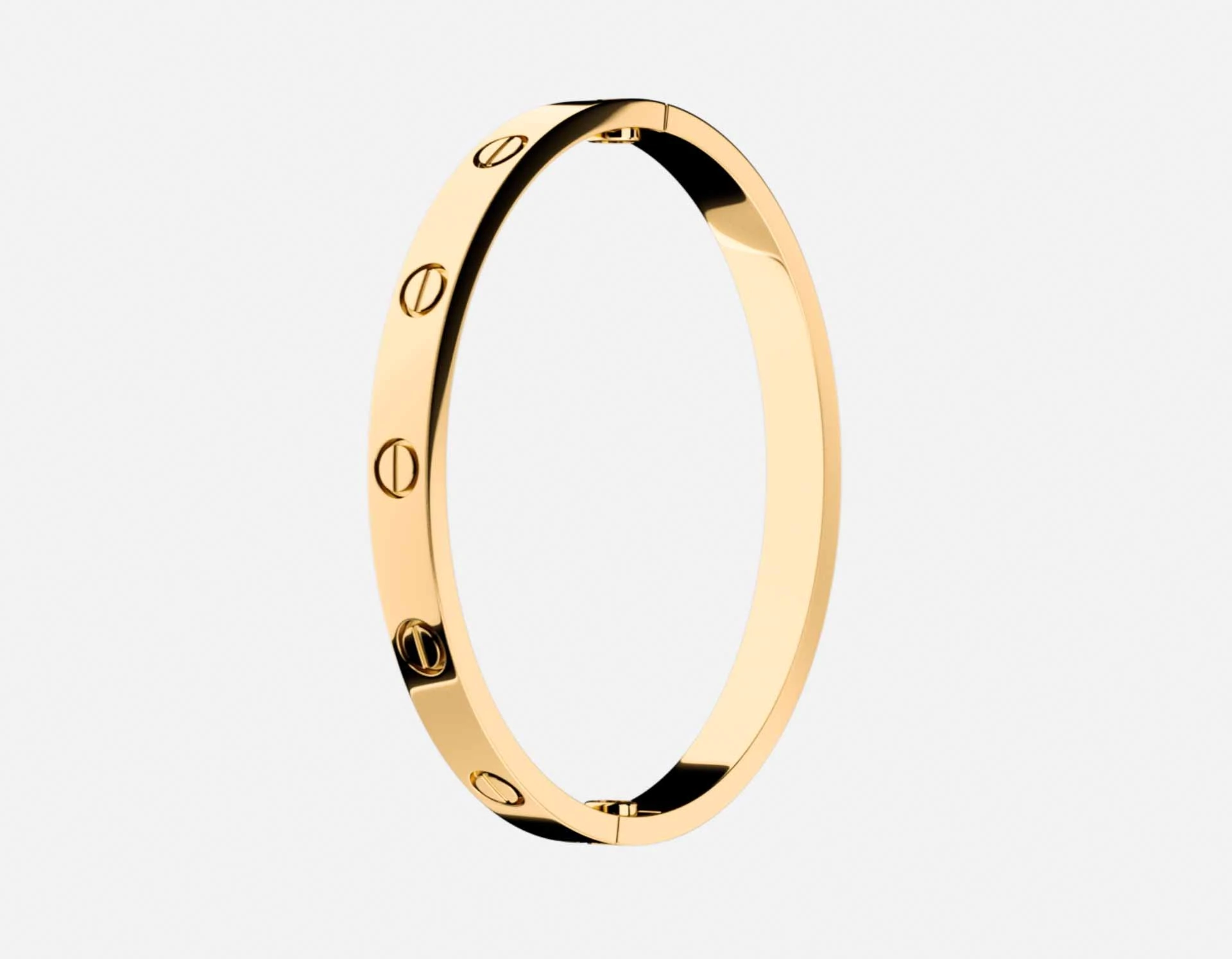 4. Cartier Santos Watch
In 1904, when the pocket watch was the standard timepiece used, the aviation pioneer Alberto Santos-Dumont asked his friend Louis Cartier, grandson of Cartier's founder, to design him a watch that allowed him to check the time without using his hands. Louis Cartier's response was the Santos watch, that although wasn't the first wristwatch ever made was the one that helped popularize this innovation in timekeeping. The design of the Santos de Cartier watch embodies Cartier watchmaking, drawing on the concept of form, a taste for minimalism, the precision of proportions and an eye for detail. It was the Maison's first square watch. The screws, traditionally hidden in watchmaking, are made visible and become an aesthetic code of the collection.
The first modern wristwatch is a classic timepiece you will love for many years to come!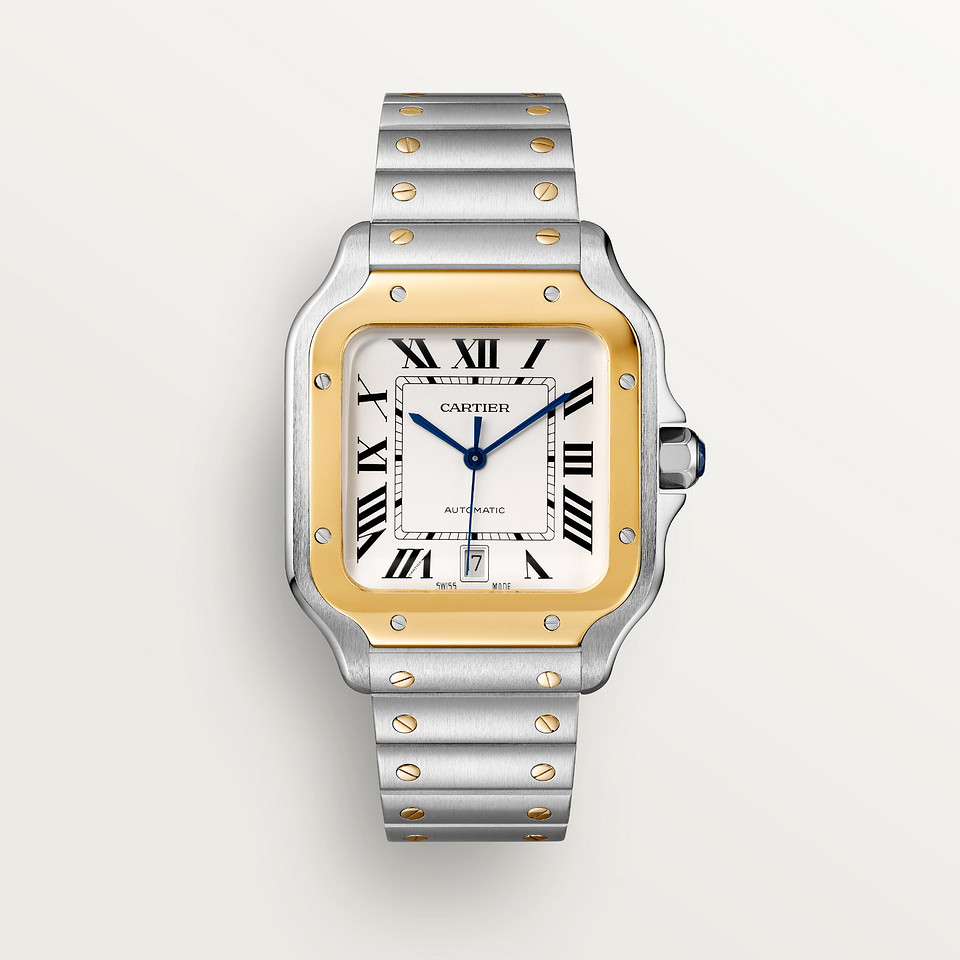 5. Cartier Juste Un Clou Bracelet
In the 1970s, the New York-based designer Aldo Cipullo followed the success of the Cartier Love bracelet with another piece of jewelry inspired by everyday hardware: the Juste un Clou bracelet, which translates to just a nail. Juste un Clou combines the functional inspiration of the Dada art movement with the audacious essence of '70s New York. Relaunched in 2012, it instantly imbued today's modern spirit with its striking nail-inspired silhouette and pure lines. Available in a multitude of gold and diamond-adorned variation, this style touches everything from classic bracelets and rings to eccentric cufflinks and tie pins. Juste un Clou breaks through conventions with its unapologetic minimalism, asserting the essence of its wearer. 
The Juste un Clou bracelet is a great investment, carrying 99% of its primary market value at resale, according to Rebag.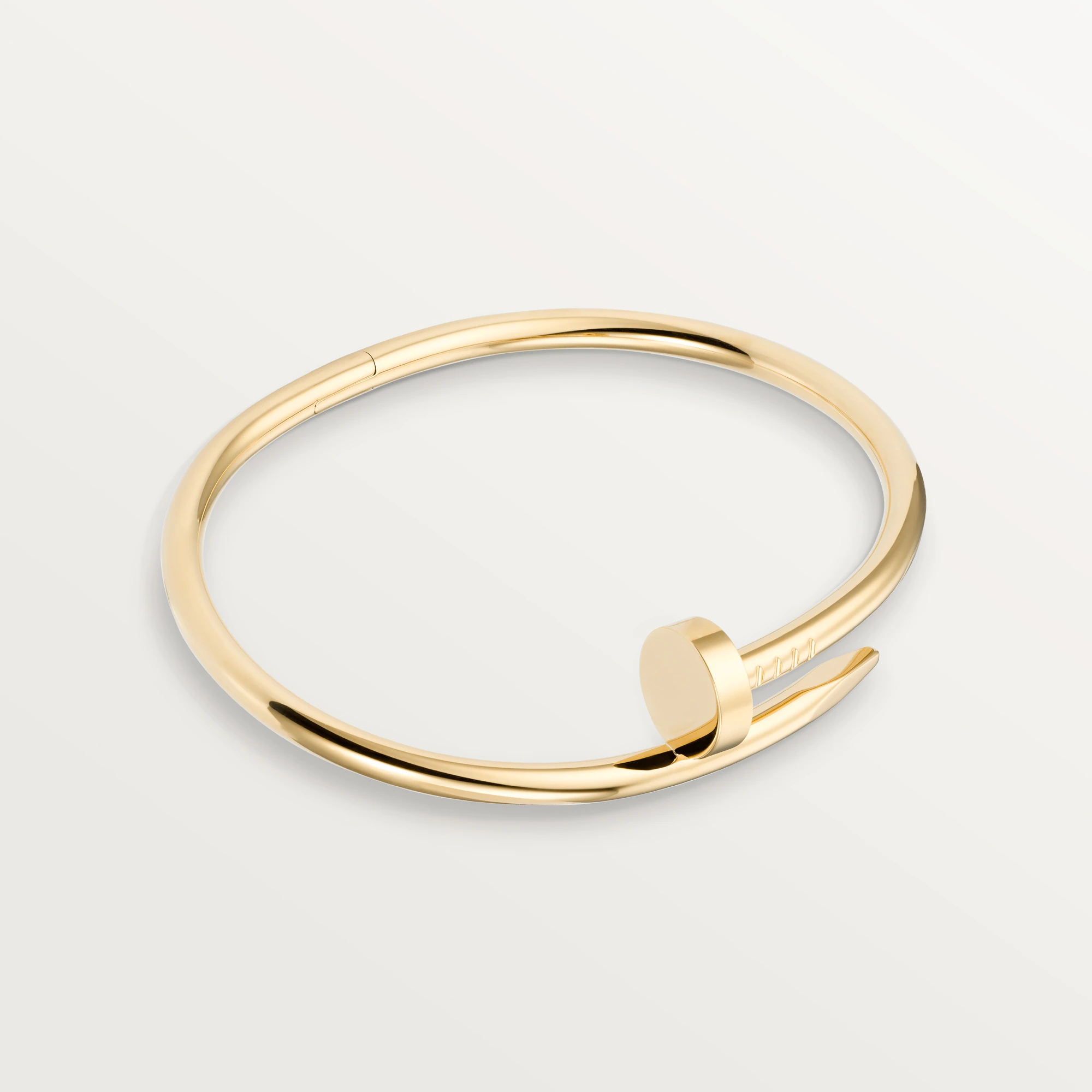 6. Panthère de Cartier Watch
A watch that doubles as a piece of jewelry, Panthère de Cartier is one of the most distinctive Cartier designs. Adorned in gold, diamonds, and exquisite gemstones, it is a staple for a woman who never goes unnoticed. When it was launched in 1983, the Panthère watch introduced the concept of jewelry watches. This best-selling watch was embraced by the fun-loving 80s, proving particularly popular with the art scene. An icon of the brand this is a watch that can transition easily between settings, from a work meting to a party.
This is one of the most elegant watches you will ever find. It is definitely worth collecting!