Welcome to our list of 6 Handbags Inspired by Iconic Women!
Some of the most iconic bags today have a beautiful history behind them. Fashion icons like Princess Diana and Jackie Kennedy are inspirations not only to the masses but to designers as well. Brands looked to them for inspiration and created some of the most iconic bags in recent fashion history! Here I'll show you 6 classic handbags that were inspired by iconic women, in some cases the bag was renamed in their honor, but today they representative of their style and elegance.
So, without further ado here are 6 Handbags Inspired by Iconic Women:
1. Chanel Diana Bag
Constantly seeking inspiration from the world around him, Karl Lagerfeld placed tremendous value in his muses, as these fashionable women helped solidify his designs as timeless classics. As such, Princess Diana of Wales, the ultimate style icon of the '80s and '90s, had a tremendous impact on Lagerfeld and the living legacy of Chanel. Produced from 1989 to approximately 1995, the Chanel Diana bag is a coveted find among vintage hunters and Diana admirers alike. This classic design closely resembles that of the Chanel Single Flap, and was sported so frequently by Princess Diana, that Karl Largefeld felt it only fitting to honor her in the name. 
Following Diana's divorce, rumor had it she didn't like the Chanel logo, as the interlocking CCs reminded her of her ex-husband, Charles, and his new partner, Camilla. However, eventually, Diana did return to the classic brand and was often seen carrying their bags. The handbag was resurrected in the Spring 2015 collection, but the vintage Chanel Diana in caviar leather remains the most elusive and sought-after variation ever crafted.
The Chanel Diana is not currently sold by Chanel, but you can find it on the vintage market.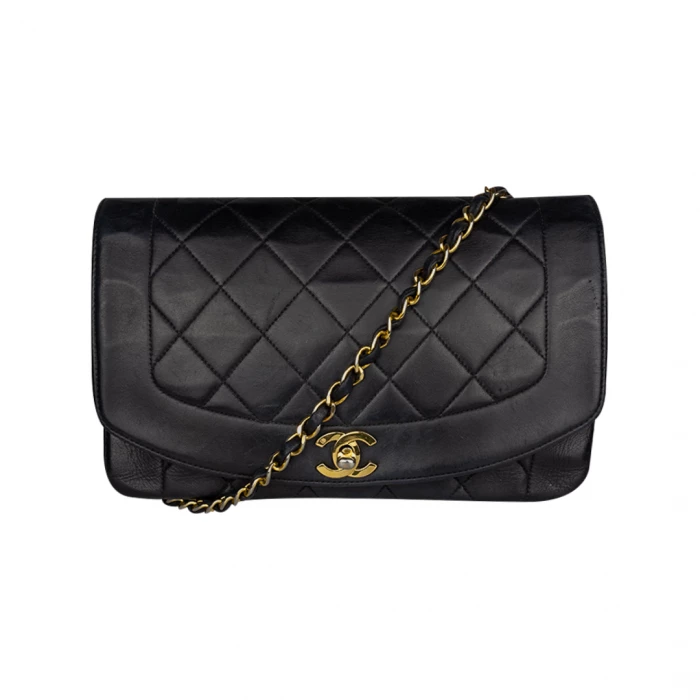 2. Hermès Kelly Bag
Émile-Maurice Hermès was the creative mind behind the first Hermès accessories. After the invention of the automobile, Émile-Maurice diversified the Hermès offerings with an array of products that reflected the changing times. Among his many contributions was the 'Sac à dépêches', which was produced in 1935 for his wife to carry. The bag would go on to achieve worldwide recognition 20 years later, when in 1956 Princess Grace Kelly used her 'Sac à dépêches' to shield her baby bump from the paparazzi. In an early instance of what might today be described as 'viral marketing', Hermès received so many requests for 'The Kelly Bag', as it became immediately known, that it was renamed in honor of the princess.
Today an icon of elegance and sophistication, the Kelly achieved this status not only for its design, but also because of the woman it is named after.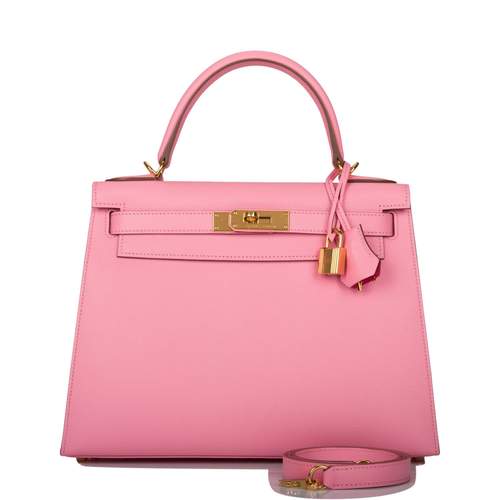 3. Gucci Jackie 1961 Bag
Like the enduring allure of the woman it's named after, The Jackie is a bag that will never go out of style. In 1961, Gucci introduced a Hobo-style bag that caught the eye of Jackie Kennedy, whose husband so famously loved Gucci's loafer moccasins. It's said that upon seeing a paparazzi image of Jackie Kennedy with the bag (then called the Fifties Constance), the Gucci family quickly christened the bag the Jackie. The classic hobo-shape saw many iterations under Tom Ford and Frida Giannini, but its latest incarnation comes by way of Michele, who in 2021 gave us a spin on The Jackie with a bit more structure, an adjustable strap, and a piston closure. Brought back to the forefront, the recognizable shape is presented in many materials like leather and the GG Supreme canvas. 
No matter which one you choose this is a beautiful bag that will be a cherished item in your wardrobe forever.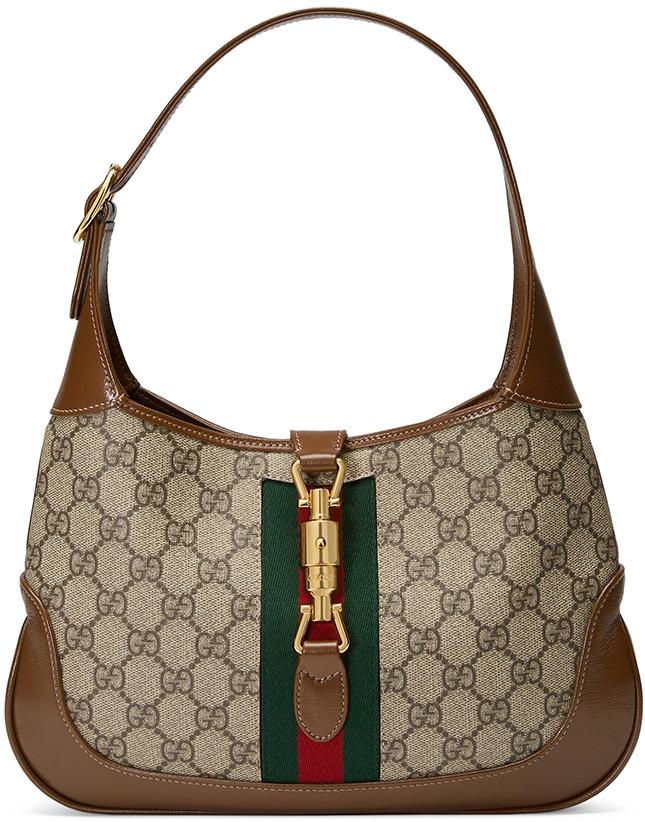 4. Hermès Birkin Bag
The story of the invention of the Birkin bag — the result of the chance meeting in 1983 between actress Jane Birkin and Jean-Louis Dumas, then creative director of Hermès — has become legendary among Hermès lovers. The two were seated next to each other on an international flight. When Dumas asked why she travelled with a simple straw tote, Birkin explained that most leather bags were too structured for her taste. Birkin 'wanted something much more boho', according to Caitlin Donovan, Handbags specialist at Christie's in New York. 'The two actually came up with the design for the bag on that flight, on the back of an airsickness bag.' Since then the Birkin has changed very little both in design and function.
Most people are aware that it can be difficult to find a Birkin, but few realize that this is because nearly every model is held at a very low level of production. The materials and quality intrinsic to their creation contribute to the rarity of all Hermès leather goods, which means handbag collectors can spend years searching for models in unusual materials and colors — especially shades that are more difficult to achieve.
Today the Birkin is perhaps the most famous bag in the world.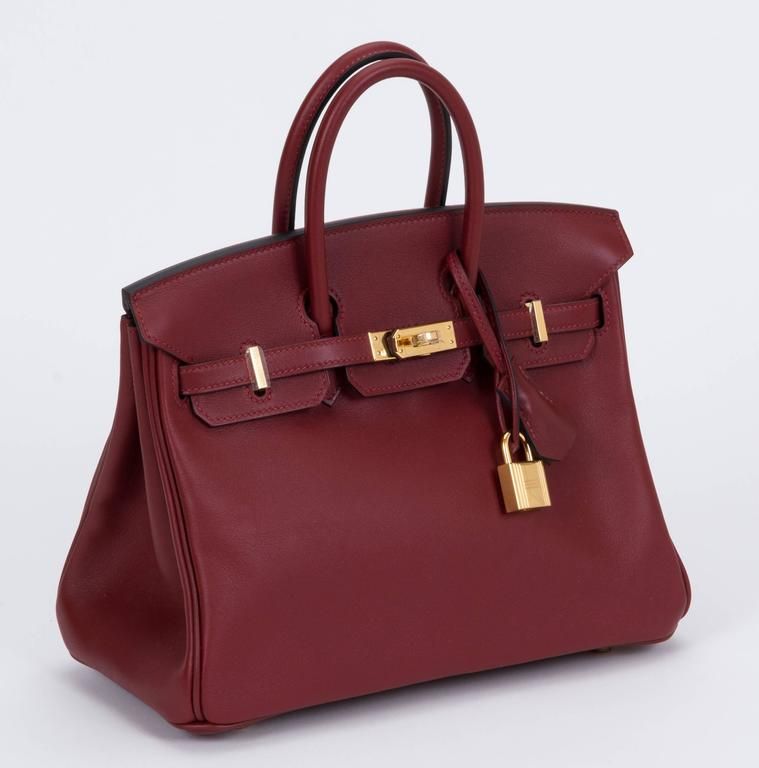 5. Louis Vuitton Speedy
After the success of the iconic movie Breakfast At Tiffany's in 1961, Audrey Hepburn requested Louis Vuitton to design a smaller 25-centimetre style of the Louis Vuitton Speedy. Back then, the bag was available in three sizes—30, 35 and 40 centimeters. Audrey wanted a bag that would be fit for everyday life as well as for travelling. And so, the Speedy we know today was born!
And now, 60 years later, it remains one of the most popular and most iconic Louis Vuitton bags.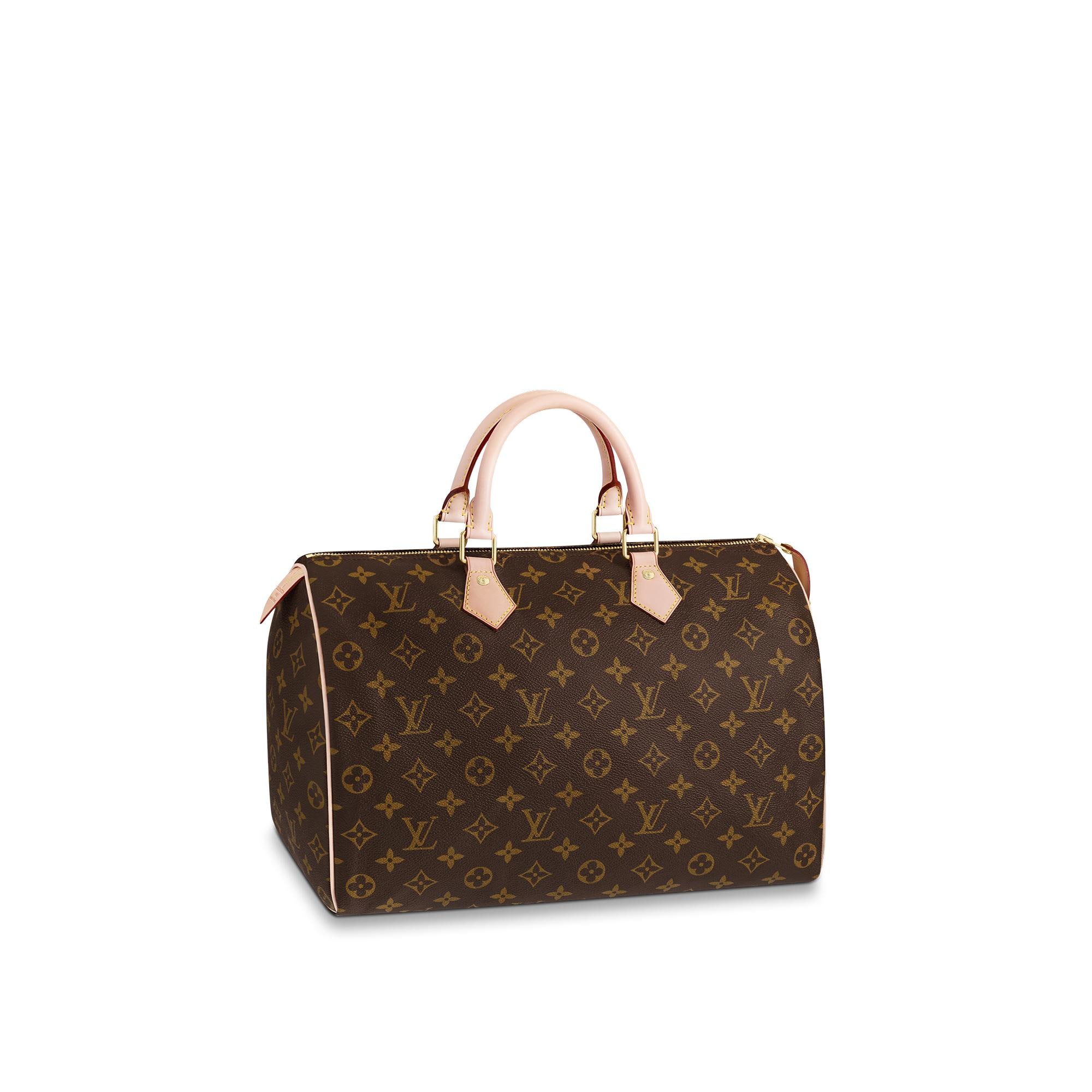 6. Ralph Lauren Ricky Bag
The story of the Ricky bag starts in 1964, when Ralph Lauren first met the woman who would become his wife and muse Ricky. When Mr. Lauren designed her namesake handbag, he intended for every woman who carries it to feel at home in the world. The Ricky's first iteration appeared 20 years ago as a satchel that is still sold today. To create it, Mr. Lauren drew inspiration from sources related to his wife's love of blending men's style and outdoor sport. Its most identifiable detail is a functional lock, shaped like a figure eight and engraved with "Ralph Lauren," that is instantly recognizable. Today, there are several variations of Ralph Lauren's iconic Ricky, ranging from evening clutches to wallets.
Whether handbag or wallet, evening clutch or canvas tote: If it's a Ricky, it's an icon.