Welcome to our list of the 8 Accessories Trends That Are Going Out of Style in 2023!
At the same rate that some trends become popular, other loose their space in the fashion world. Here I'll show you 8 trends that are going out of fashion this year, and I'll also show you which trends will replace them! It doesn't mean people will completely stop using these accessories, they will simply not be so popular any more. Alway remember that, if you like something, don't stop wearing it because it is out of style. If it fits your personal style it will always be a staple in your wardrobe.
So, without further ado here are 8 Accessories Trends That Are Going Out of Style in 2023:
8. Neon Bags
In past seasons dopamine dressing has been one of the biggest trends, and it will continue trough 2023, but not in neon shades. Some of the most popular bags of last year were neon bags in pink, highlighter yellow and lime green. The colorful shades were great for 2022, but this year, not so much. But just because you aren't carrying a neon bag it does mean you should go for neutrals. Metallic bags will be super popular from now on, gold and silver handbags promise to be the trendiest of the season.
For you to carry both on a night out and during the day this Oroton gold bag will be super stylish!
7. Simple Chain Necklaces
Although good quality and minimalist jewelry will never go out of style, this year we won't see dainty pieces as much. Delicate chain necklaces were super popular a few years ago, so it is only natural people are looking for the next big thing, literally in this case. What we'll see this year is the return of chunky jewelry, specially in the form of statement chain necklaces. This way, instead of stacking multiple dainty necklaces you can invest in one chain necklace that will be all the accessorizing you need.
This Laura Lombardi chain necklace is perfect for 2023!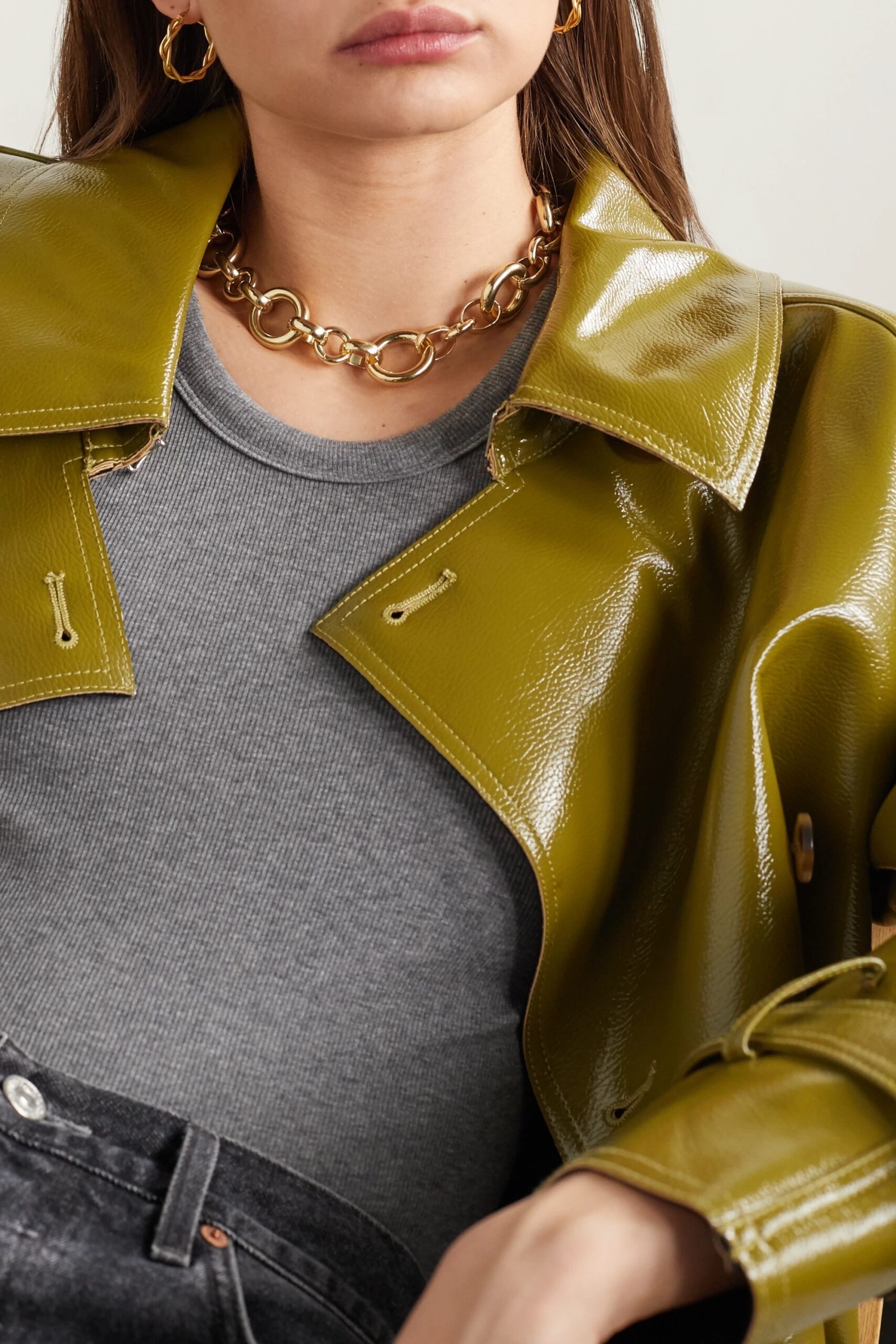 6. Crochet Bags
For a few seasons now, there has been a weave of people who look for unique bags that feel handmade, in contrast to the fast fashion items that we see everywhere today. In their 2022 collections brands like Chloé, Loewe and Anna Sui presented crochet bags that can take you easily from the beach to the city. But now more serious bags have been growing in popularity and taking the place of crochet bags in our daily lives. Briefcase inspired bags are perhaps the biggest bag trend 2023, bags you can take to the office, and carry all the essentials throughout the day.
The Prada Re-Edition 1995 is an elegant briefcase that will be super stylish for the new year!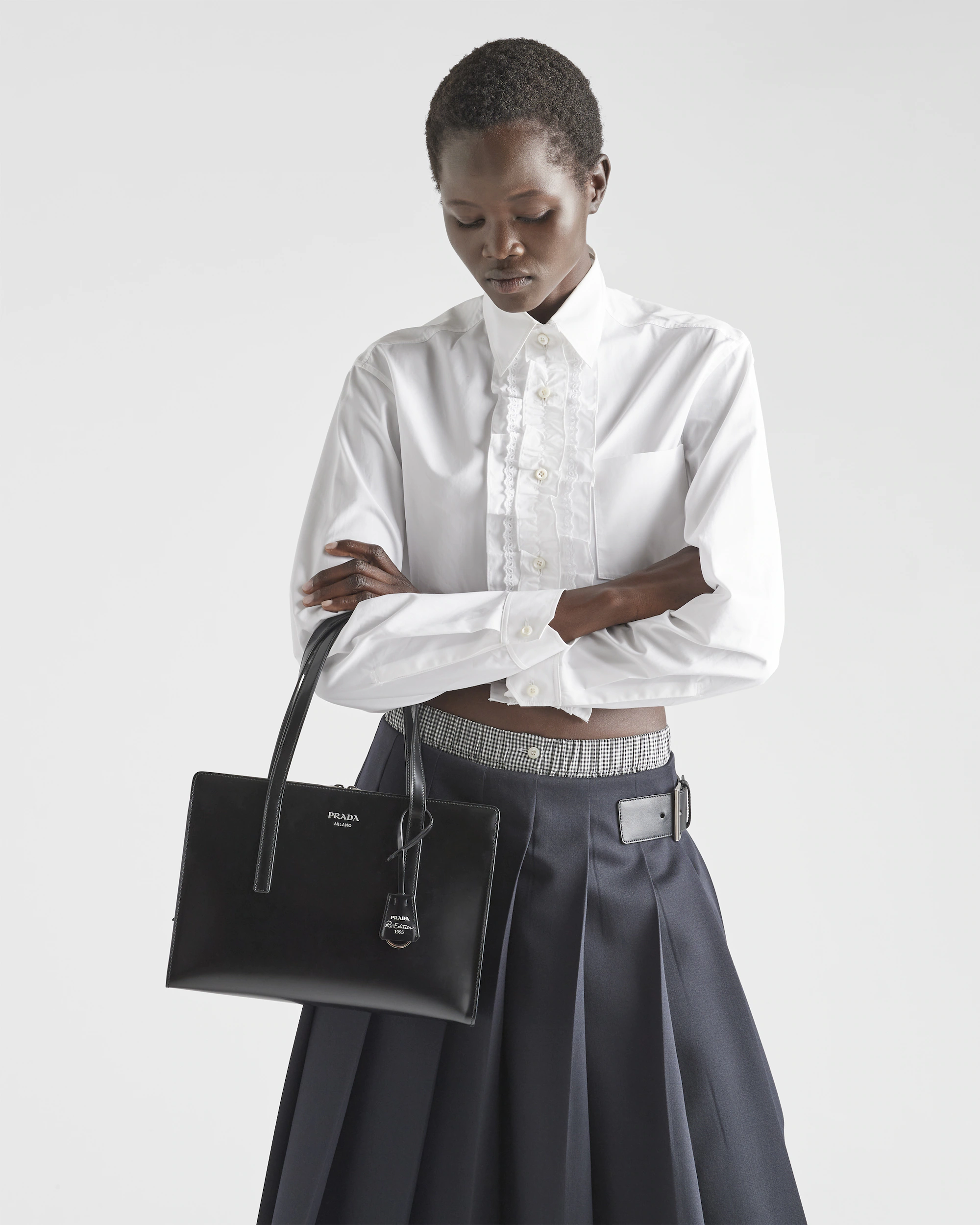 5. Oversized Sunglasses
Just as handbags, shoes and jewelry, sunglasses shapes also go in and out of style. And this year oversized sunglasses will be loosing their popularity. The shape that we'll see trending this year is the smaller and squared, like the Prada Symbole sunglasses, sold for $660. Or the smaller and round like the Celine Triomphe ones, sold for $510. But if you are looking for sunglasses that will not go out of style, you can stick to classic shapes in medium sizes.
Not so oversized but also not small, these are the sunglasses you'll be wearing on repeat! Like these ones from Saint Laurent!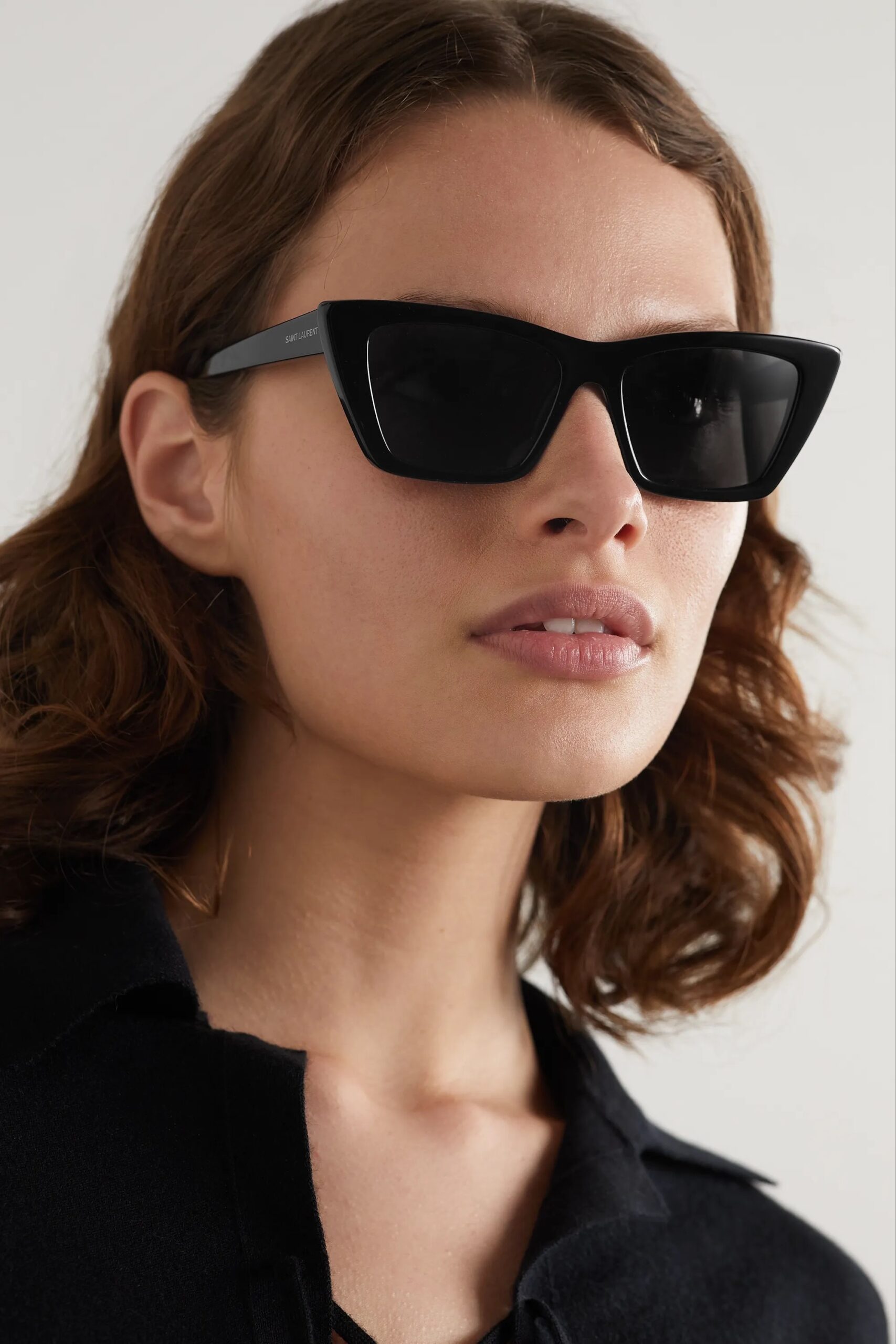 4. Belt Bags
Belt bags had their moment a few seasons ago, but since then they have been losing popularity with each month that passes. The idea was to transform the dad accessory in to a stylish bag for everyday wear, but now the trend is over. And the trend that is coming in its place is buckle bags! This trend is about heavily hardwared handbags full of buckles, clasps, and clips of all kinds. There are many bags you can choose from, they will be a stylish addition to any collection!
A new bag that will be super popular in 2023 this Givenchy Voyou shoulder bag is perfect for everyday wear!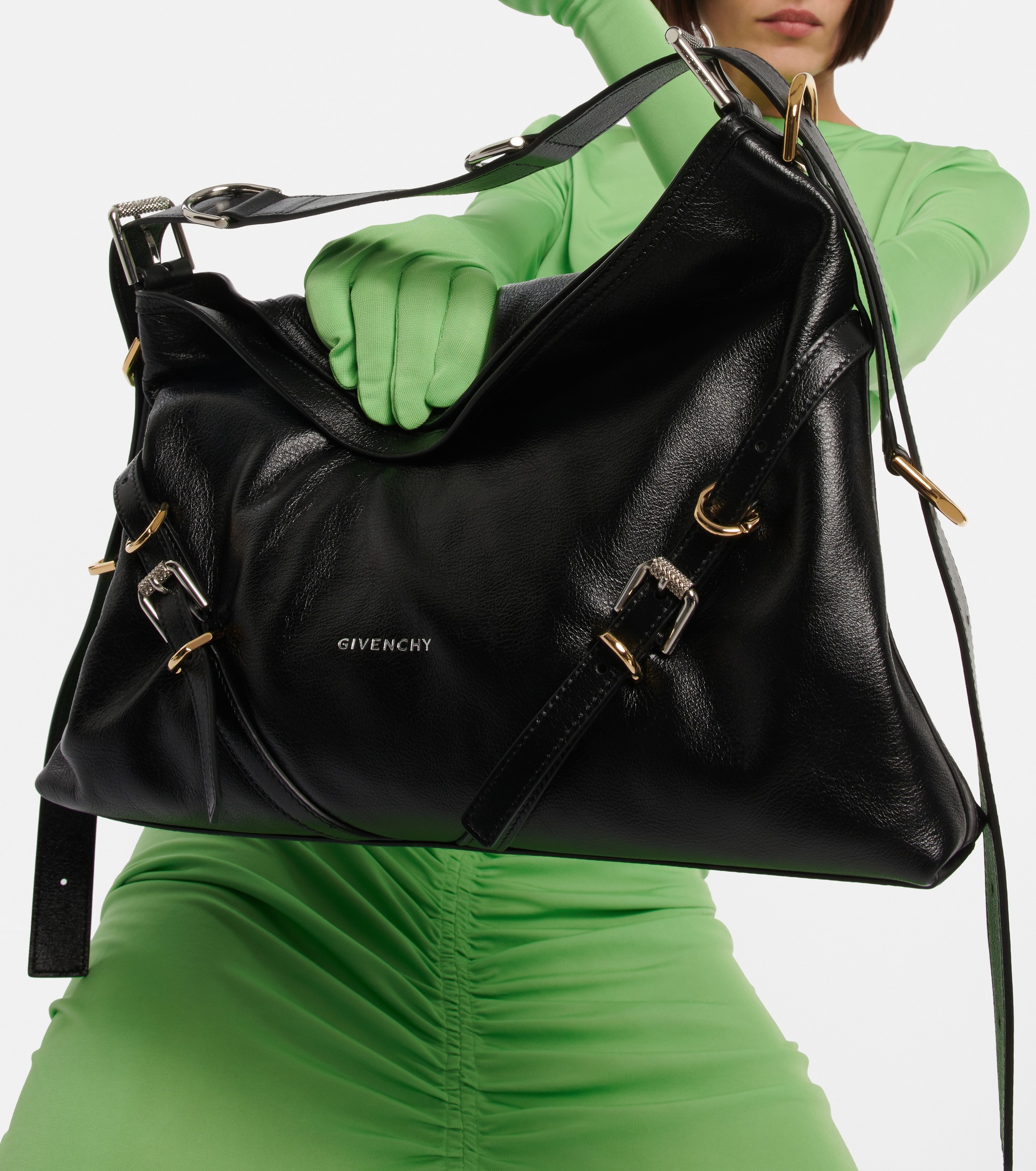 3. Nylon Bags
For a few years now, Prada Nylon bags like the Re-Edition 2000 and the 2005 have been some of the most popular in the market, but that is already changing. Nylon bags were everywhere in seasons past, and that leads to a saturation on the market and people tend to go looking for the next big thing. Prada Nylon will always be iconic, but this year it will not be as trendy. The early 2000 revival that inspired these bags is still going strong, but now designers are looking for other inspirations, like the popular bowling bag. Prada recently launched the Supernova bag, a new interpretation of the classic bowler that will no doubt be super popular this year.
The Prada Supernova bag might be the next it bag of the brand and is not one of the 8 Accessories Trends That Are Going Out of Style in 2023!
2. Chunky Sneakers
Chunky dad sneakers were some of the most popular shoes from seasons past, with everyone from Louis Vuitton to Givenchy presenting their take on the style. Dad sneakers were a fun way to add the low to a hi-low mix, they were a trendy style to wear with pants or dresses. But now, the new trend of the year is the retro sneaker. With a sleek silhouette and a more minimalist design, retro inspired sneakers are cool, trendy and chic. Most of these shapes are classic styles that brands are bringing back, like the Adidas Gazelle, the Adidas Samba and the New Balance 574.
A practical shoe you'll be wearing on repeat, these Adidas Gazelle are super trendy for 2023!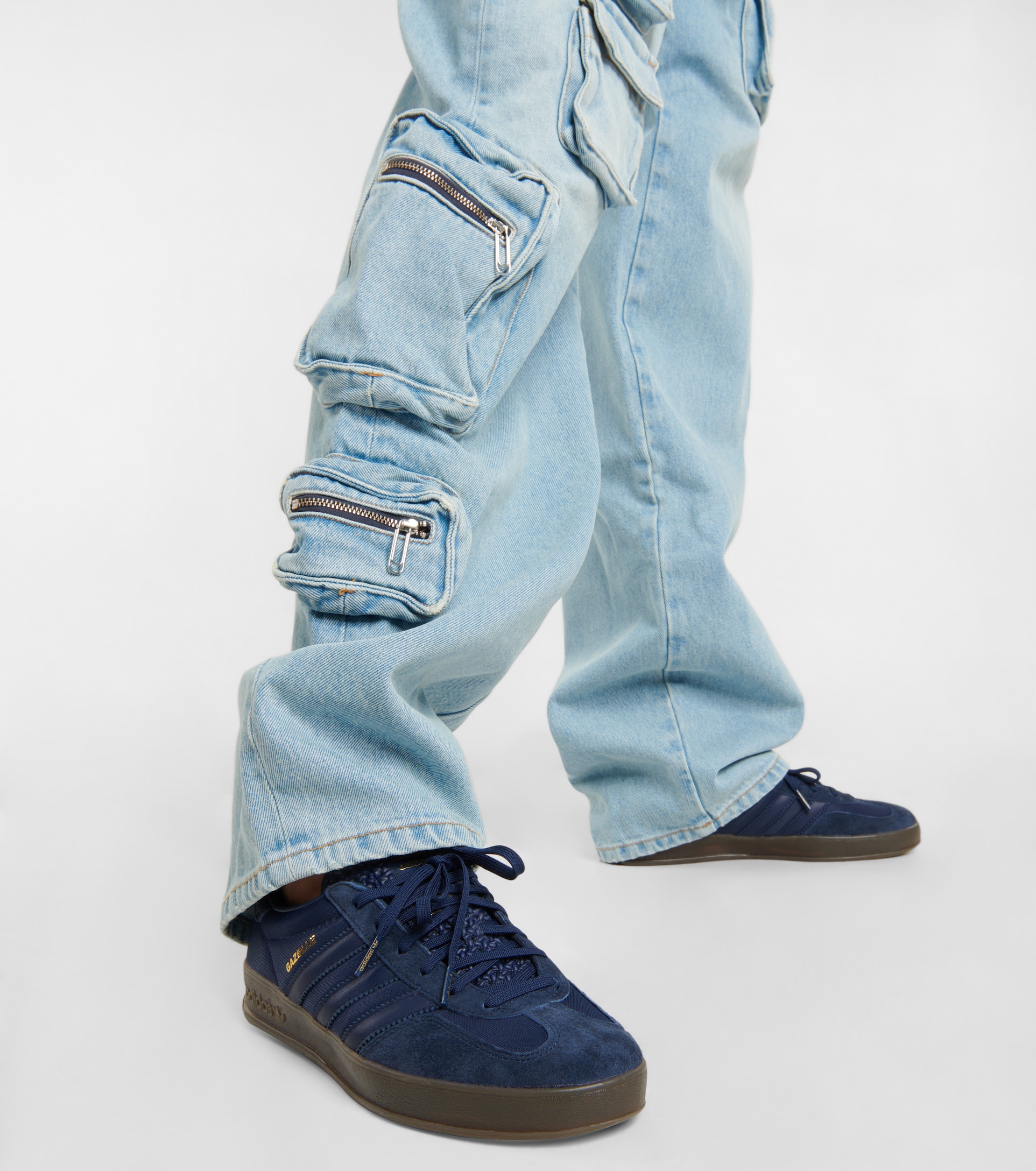 1. Micro Bags
The trend that started with the Jacquemus Le Chiquito bag is officially over! Micro bags aren't practical at all, so they are going out of style this year. We have been seeing in the past seasons a shift in fashion, people value comfort and function over style and trends, so it is time to retire mini bags. Some of the most popular bags right now are oversized totes and shopper bags. Fitting all you might need these bags are practical and can even double as travel bags. The ultimate cool-girl tote, the shopper is a kind of bag you will see everywhere.
The Saint Laurent Icare bag will be one of the most popular bags of 2023!