Welcome to our list of 8 Vintage Designer Bags to Love Forever!
Some of the most elegant and classic designer bags can only be found on the resale market. Just because a brand no longer produces a bag it doesn't mean it isn't a forever bag. Here I'll show you 8 vintage bags you will love all your life!
So, without further ado here are 8 Vintage Designer Bags to Love Forever:
1. Chanel Diana
Constantly seeking inspiration from the world around him, Karl Lagerfeld placed tremendous value in his muses, as these fashionable women helped solidify his designs as timeless classics. As such, Princess Diana of Wales, the ultimate style icon of the '80s and '90s, had a tremendous impact on Lagerfeld and the living legacy of Chanel. Produced from 1989 to approximately 1995, the Chanel Diana bag is a coveted find among vintage hunters and Diana admirers alike. This classic design closely resembles that of the Chanel Single Flap, and was sported so frequently by Princess Diana, that Karl Largefeld felt it only fitting to honor her in the name. 
Following Diana's divorce, rumor had it she didn't like the Chanel logo, as the interlocking CCs reminded her of her ex-husband, Charles, and his new partner, Camilla. However, eventually, Diana did return to the classic brand and was often seen carrying their bags. The handbag was resurrected in the Spring 2015 collection, but the vintage Chanel Diana in caviar leather remains the most elusive and sought-after variation ever crafted.
The Chanel Diana is not currently sold by Chanel, but you can find it on the resale market!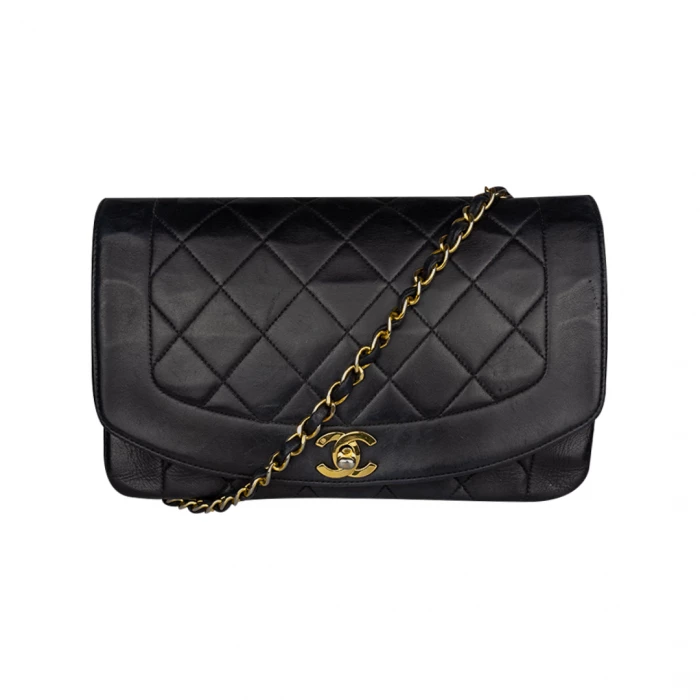 2. Celine Trapeze
Designed by Phoebe Philo in 2010, this bag isn't technically vintage but you can only find on the resale market! It was extremely popular throughout the 2010's and was one of the most copied styles in the history of designer handbags. With wings like the luggage, a flap closure and a top handle this bag is the perfect representation of the Celine style! This bag is spacious, sophisticated and beautiful, and it came in different sizes, from large to mini. This bag is not currently available in Celine's offerings, but you can still find it in the resale market.
If you have one of these bags, my advice is hold on to it, because it is an iconic style of the old Celine!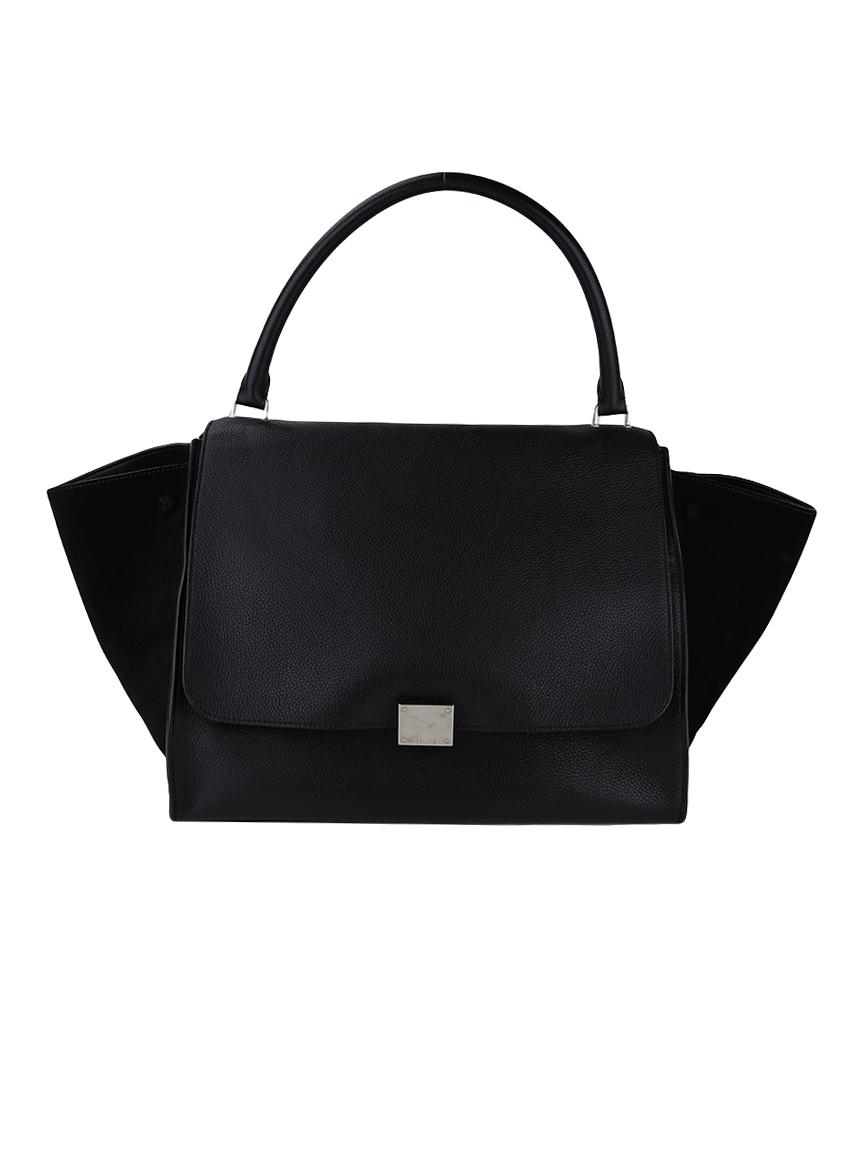 3. Louis Vuitton Multicolor Bags
Designed by Marc Jacobs and artist Takashi Murakami the Monogram Multicolor collection debuted at the Louis Vuitton Spring/Summer 2003 show. It featured 33 different colors on a black and white coated canvas backdrop. Using the colors, Murakami re-imagined the brand's classic brown monogram print with vivid color palettes and playfulness. This whimsical and youthful line of bags was described as a "monumental marriage between art and business" by creative director Marc Jacobs and laid a solid foundation for a later long-lasting collaboration. The Monogram Multicolor bags instantly became some of the most sought-after accessories in the world. The handbags were seen on the arms of celebrities like Jessica Simpson, Naomi Campbell, and Paris Hilton.
With renewed interest in handbags from the '90s and '00s, Louis Vuitton Multicolore bags remain in high demand on the resale market, especially the classic Murakami Speedy bag.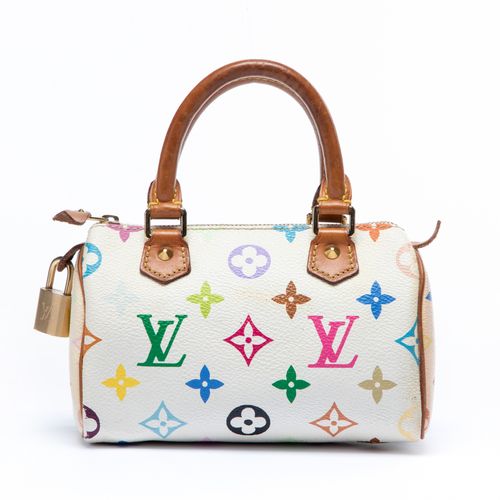 4. Fendi Spy Bag
The mid-2000s were all about the Fendi Spy Bag. Everyone from Lindsay Lohan to Janet Jackson was obsessed with the hobo bag, which came in a range of colors and patterns. The Spy bag was created in 2005 by accessories maven Silvia Fendi, and it took off from there. With its roomy interior, two top handles and round flap, this carry-all style is stylish, practical and fun. This bag is already having a resurgence, Rihanna wore one last year and so did Bella Hadid just a few months ago. This bag has a cult following, it is a favorite of vintage lovers and it is definitely coming back in style! Now is the time to buy this bag on the resale market, in just a few months this bag will be super popular and prices will climb for sure!
The Fendi Spy might be the next retro it-bag in the fashion world!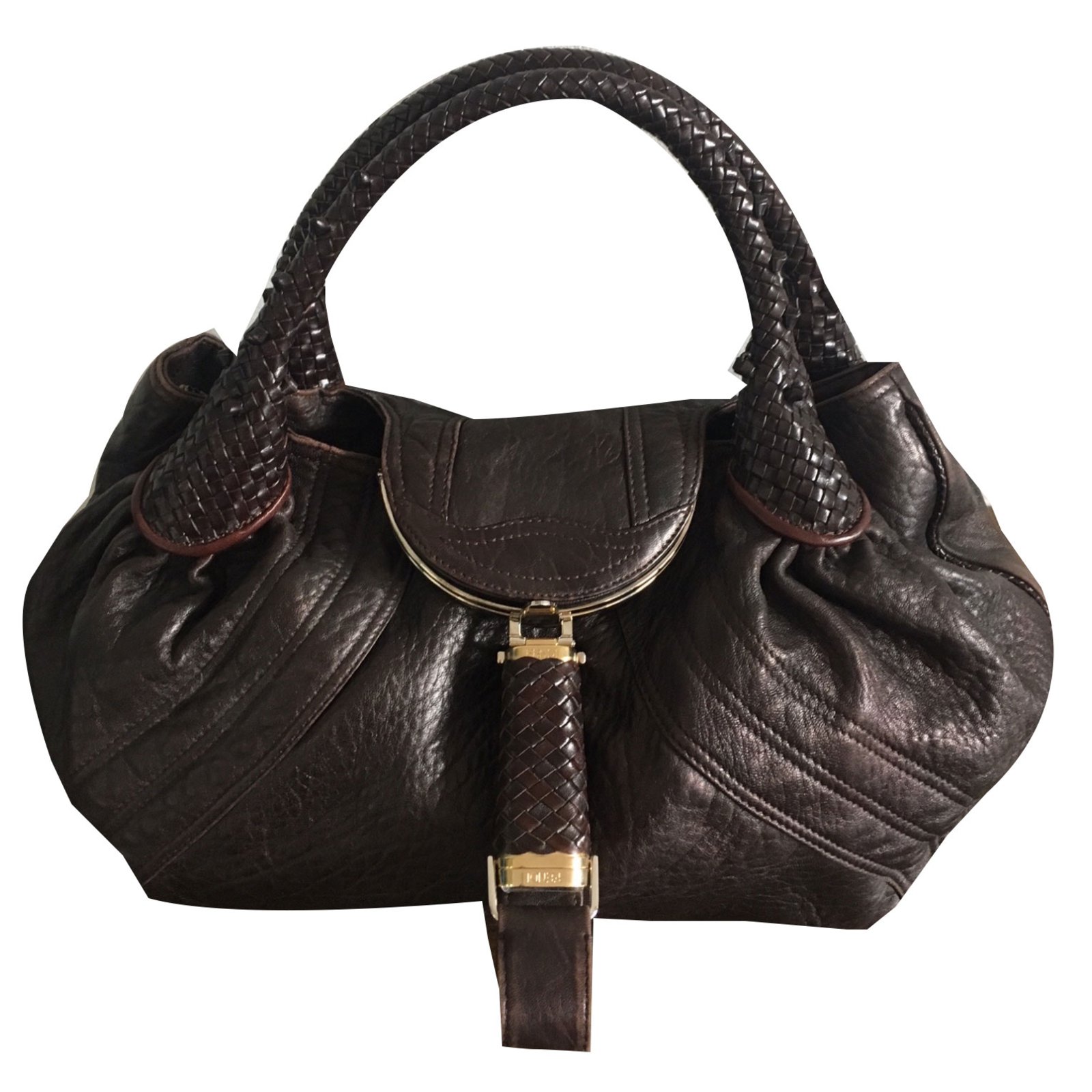 5. Chanel Shopping Tote
A wardrobe staple and icon of the early-2000s, the Shopping Tote is a long-time favorite among Chanel handbag lovers. Designed in three sizes – the Petite Shopping Tote, the Grand Shopping Tote, and the Grand Shopping Tote XL – the standard Grand Shopping Tote is the ultimate classic. Best recognized for its roominess and tasteful simplicity, the Chanel Shopping Tote is only available in classic quilting. Additionally, only two hardware colors – gold and silver – were ever offered. After the GST was discontinued in 2015, the desirability of these Chanel handbags skyrocketed. 
Today, the Chanel Shopping Tote is a rare vintage find, coveted among those in the know.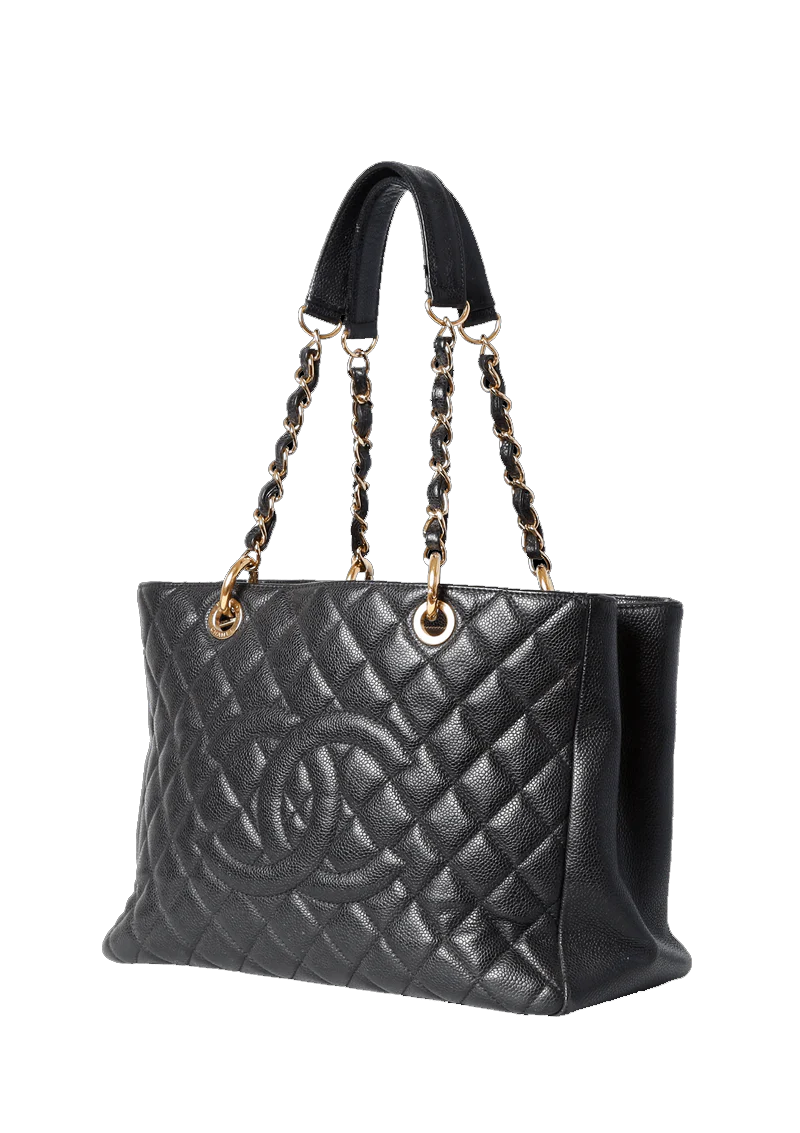 6. Chloé Paddington
One of the most iconic It bags of the 2000's, the Paddington, designed by then creative director Phoebe Philo, was as rare as it was coveted. Vogue reported that in 2005 every one of the 8,000 bags produced by Chloé were already spoken for before even hitting the stores. Made of leather, the Paddington had softly rounded edges, giving it what has been described as "a luggage feel." There were buckles on either end, and its most iconic feature was a leather-wrapped padlock, the key for which was suspended from a narrow tie attached to the hardware holding one of the two top handles. The scarcity of this bag made it an insider and celebrity favorite, which only made it more desirable.
This bag was a hit in the yearly 2000's but was considered out of style by the 2010's, but now it is time for the comeback!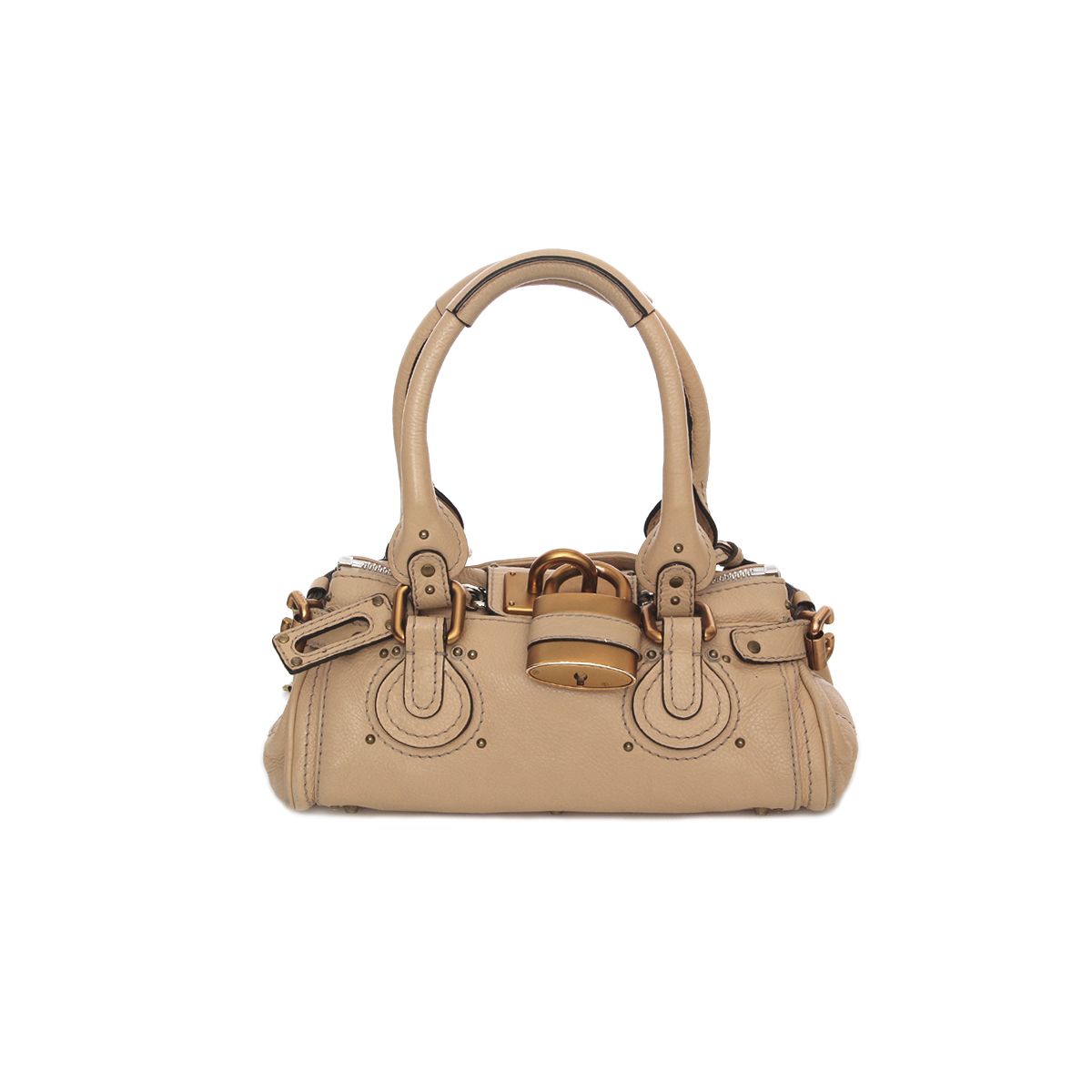 7. Tod's D Bag
In the 1990's one of Princess Diana's favorite accessories was this Tod's bag, that has since become a classic style of the brand! With room for all she might need, from gym gear to royal tour travel essentials, the Princess was often saw with this tote in hand, so Tod's renamed the bag after her. In 2019 Tod's reintroduced this iconic style once more, in form of the D-Styling bag. Crafted in Italy from supple leather, the D-Styling bag is a vision of the label's thoughtful design process, which considers the needs of modern women. Suspended from twin top handles and a detachable cross-body strap, this accessory offers versatility, opening via two-way zip fastenings with exaggerated leather zip pulls for a contemporary finish. Unfortunately, both the original D bag and the D-Styling have been discontinued by Tod's.
You can find both models on the secondary market, and if you do, know you have found the perfect everyday bag!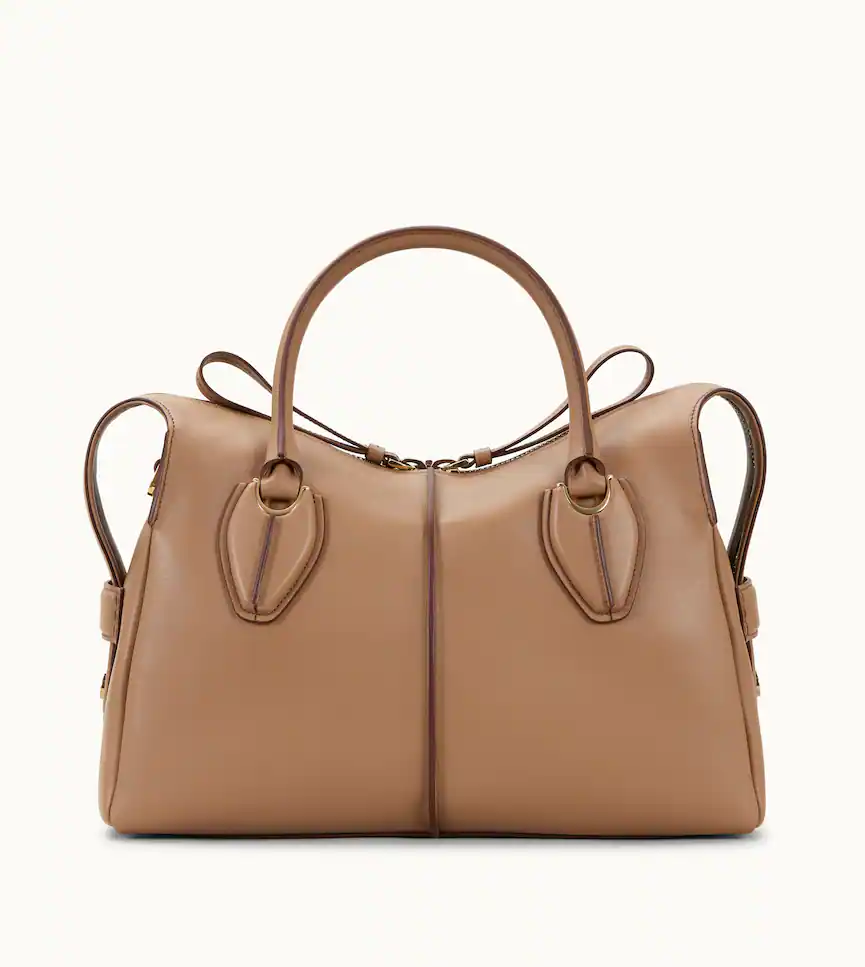 8. Givenchy Nightingale
Meant to follow the utility trend that was all the rage in the mid-2000's, Givenchy's Nightingale satchel bag instantly became an it-accessory. Designed in 2006 by Ricardo Tisci and named after Florence Nightingale, an English social reformer, statistician, and founder of modern nursing, Givenchy's Nightingale comes in various colors and finishes. It can easily go from day to night, as well as from winter to spring, becoming the statement item anyone needs to complete an outfit. The Nightingale bag features two soft leather top handles, comes with either the Givenchy signature emblem logo or the unique cross-body strap with zipper detail. This bag was an icon of the late 2000's and early 2010's, it was a favorite of Rihanna, Nicole Richie and the Olsen twins.
This bag is bond to make a return! You can also find it on resale platforms!