Welcome to our list of Classic Designer Jewelry That Will Never Go Out of Style!
When shopping for designer jewelry chances are you don't want to spend your money on something that you will not wear a year from now, given the hefty price tag it makes sense to look for a piece that is timeless. Here I'll show you 10 iconic jewelry that will always be in style, and therefor are worth spending your money on! From earrings to bracelets and rings I'm sure you'll find something you love!
So, without further ado here are the Classic Designer Jewelry That Will Never Go Out of Style:
1. Boodles Tennis Bracelet
Diamond bracelets have been around since the 1920s, but they rose to fame thanks to tennis player Chris Evert, who wore one while rising through the professional ranks in the 1970s. The elegant simplicity of a row of diamonds is what makes this a hard-working piece; you can wear it to any occasion, from black-tie events to drinks with friends. Tennis bracelets are instantly recognizable and endlessly unforgettable. This classic tennis line bracelet is set with diamonds in platinum with an 18-carat yellow and white gold tennis ball charm.
Of course a bracelet with several diamonds will not be cheap, but it is an investment piece that will last generations!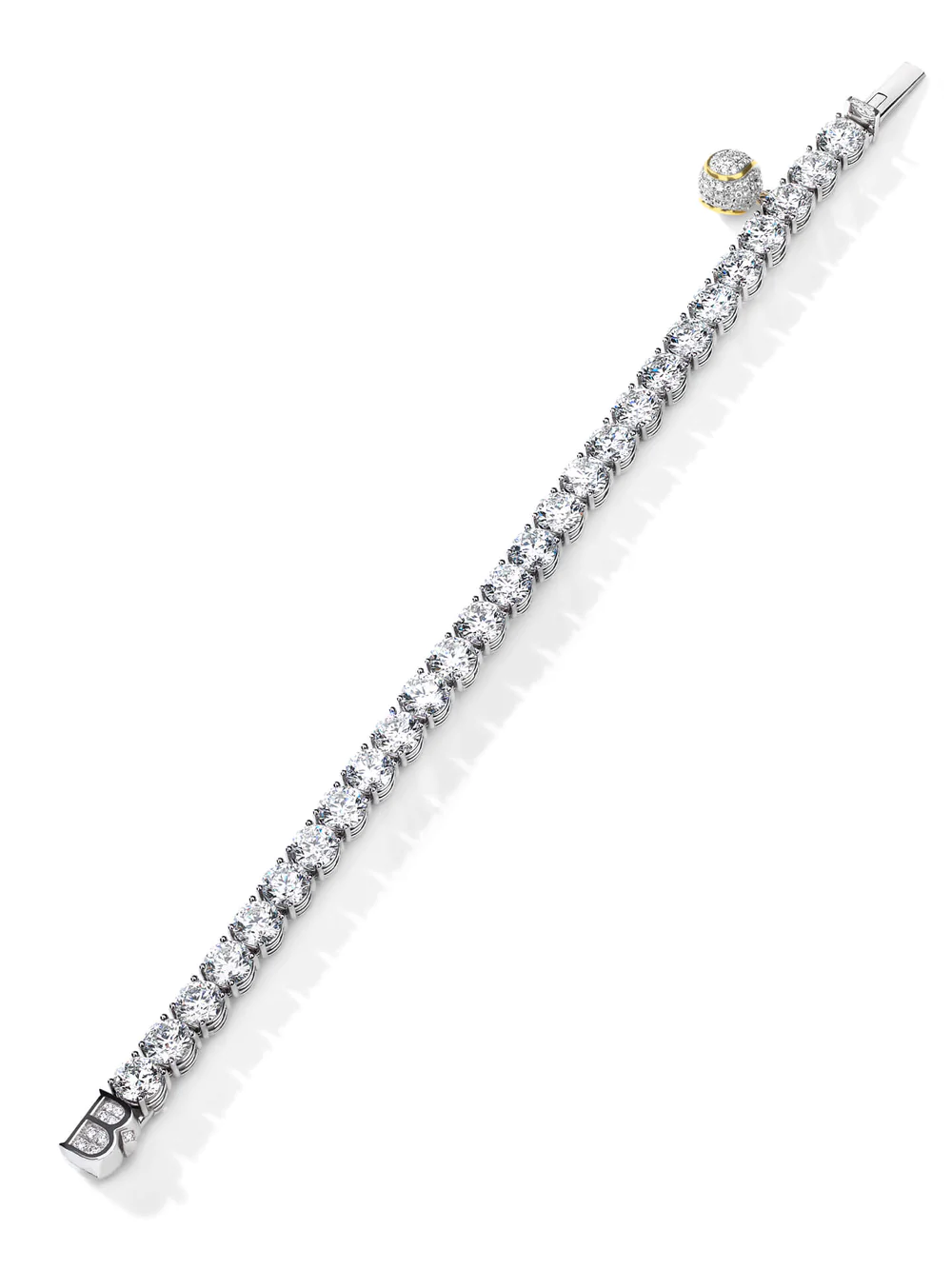 2. Van Cleef & Arpels Alhambra Necklace
In 1968 a four-leaf clover design was introduced, and 50 years later it remains emblematic of the famous brand. It was inspired by the quatrefoil motifs that are found on the Moorish tiles of the Alhambra Palace in Granada. It was also meant to function as a lucky charm — a tradition that stems from the Touch Wood rings introduced in 1924. This simple but distinctive design proved instantly popular with important jewelry collectors including Elizabeth Taylor. Princess Grace of Monaco was one of the people most identified with the Alhambra range, and often wore a necklace made of malachite that she bought in 1975.
It is as popular today as it was 50 years ago, proving the point that good design never goes out of fashion. A celebration of the Maison's creativity, its pure lines and distinctive beaded silhouette are brought to life with a broad palette of natural materials. The Van Cleef & Arpels Alhambra necklace holds an impressive 113% of its value, according to The RealReal.
This is a classic investment piece that will never go out of style and is also an amazing piece to pass on from one generation to the next.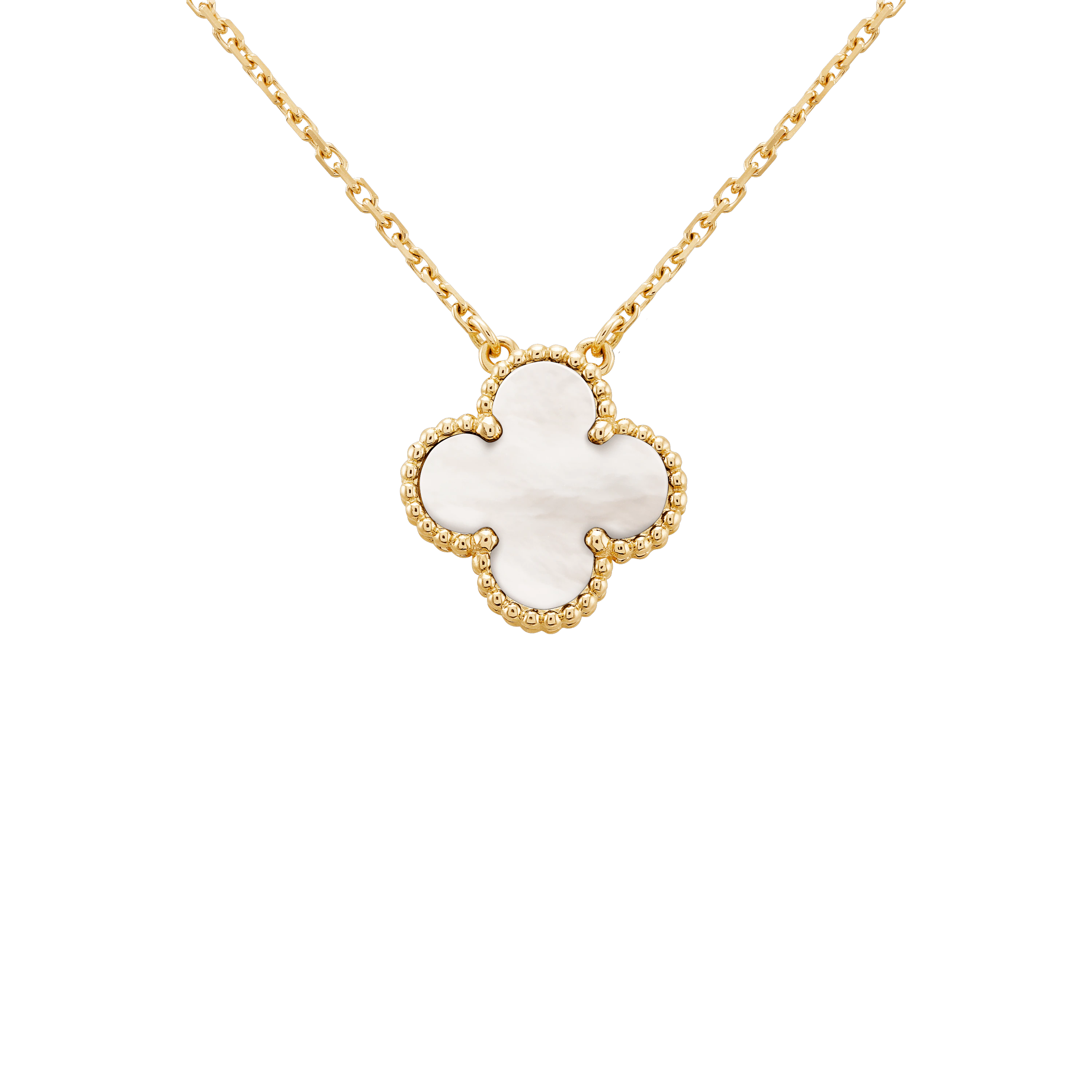 3. Cartier Love Bracelet
The original and classic Love bracelet is the best investment you could make at Cartier. Italian jewelry designer Aldo Cipullo created the Cartier Love bracelet in the Cartier New York workshops in the 1970s. "Love symbols should suggest an everlasting quality" the designer said. Love is the ultimate expression of Cartier's design vision. Perfect clean lines and precise proportions meet in an oval bracelet formed of two rigid arcs that must be screwed together using a special matching screwdriver. With its unique locking mechanism, it shows that love is not to be taken lightly.
When the bracelet was first launched, rumor has it that Cartier gave pairs of them to some of the most famous couples of the 20th century, including the Duke and Duchess of Windsor, Elizabeth Taylor and Richard Burton, Ali MacGraw and Steve McQueen, and Sophia Loren and Carlo Ponti. It is also rumored that Cartier once prohibited customers from buying Love bracelets for themselves, with a policy stating that they could only be purchased by a couple.
A symbol as strong as the eternity ring itself, the 'Love' bracelet has been, for more than 40 years, a token of love and attachment. According to Rebag, the now-iconic Cartier Love bracelet holds 102% of its retail value on the resale market, making it a must-have Cartier piece.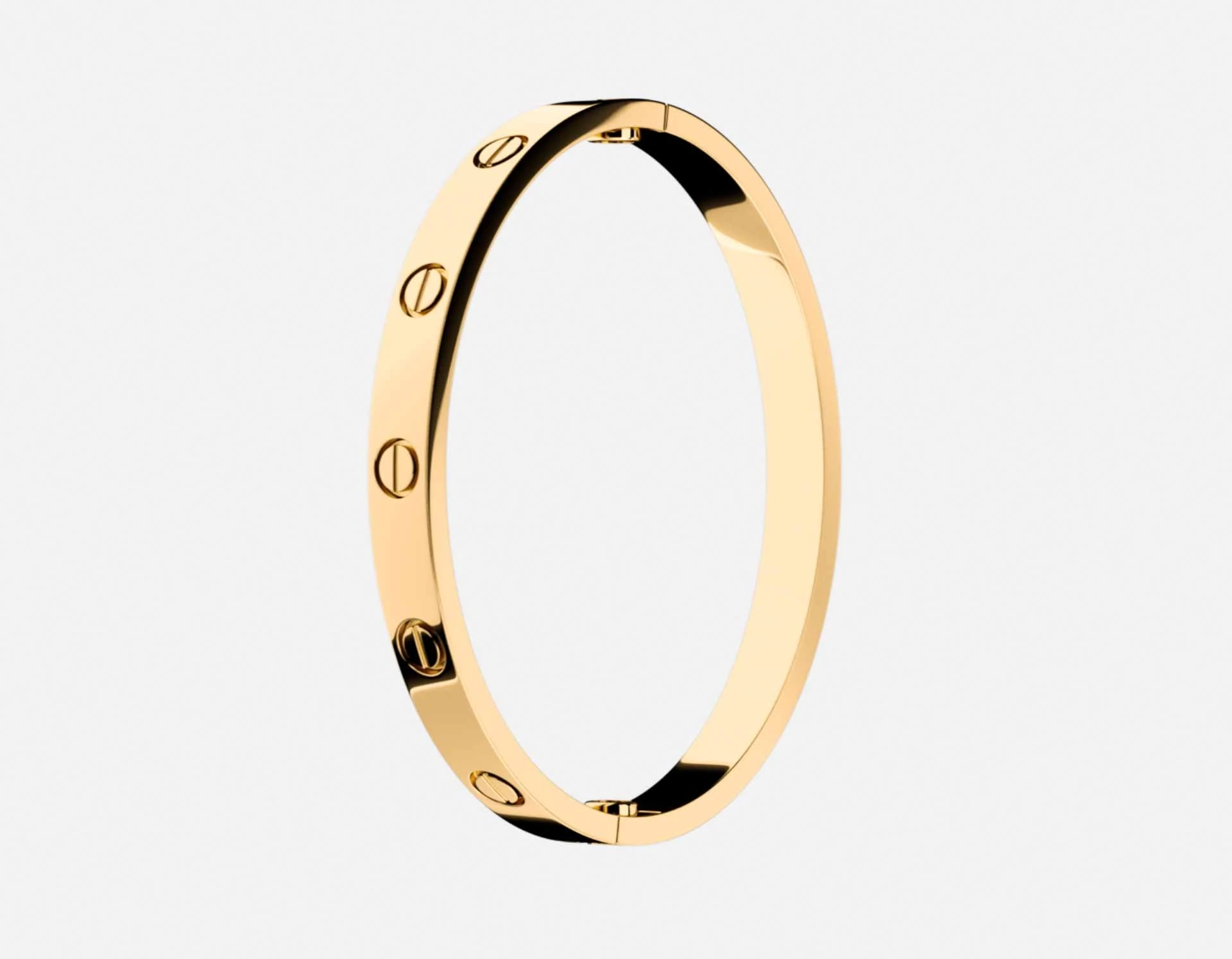 4. Chaumet Bee My Love Bracelet
A graphic jewelry reinterpretation of the honeycomb, Bee My Love offers a modern take on the imperial symbol of the bee. Feminine and classic the Bee My Love collection features rings, necklaces and bracelets, each one as elegant as the last. Available in yellow gold, rose gold and white gold, there are also beautiful diamond adorned variations.
They also stack perfectly so you can mix and match freely.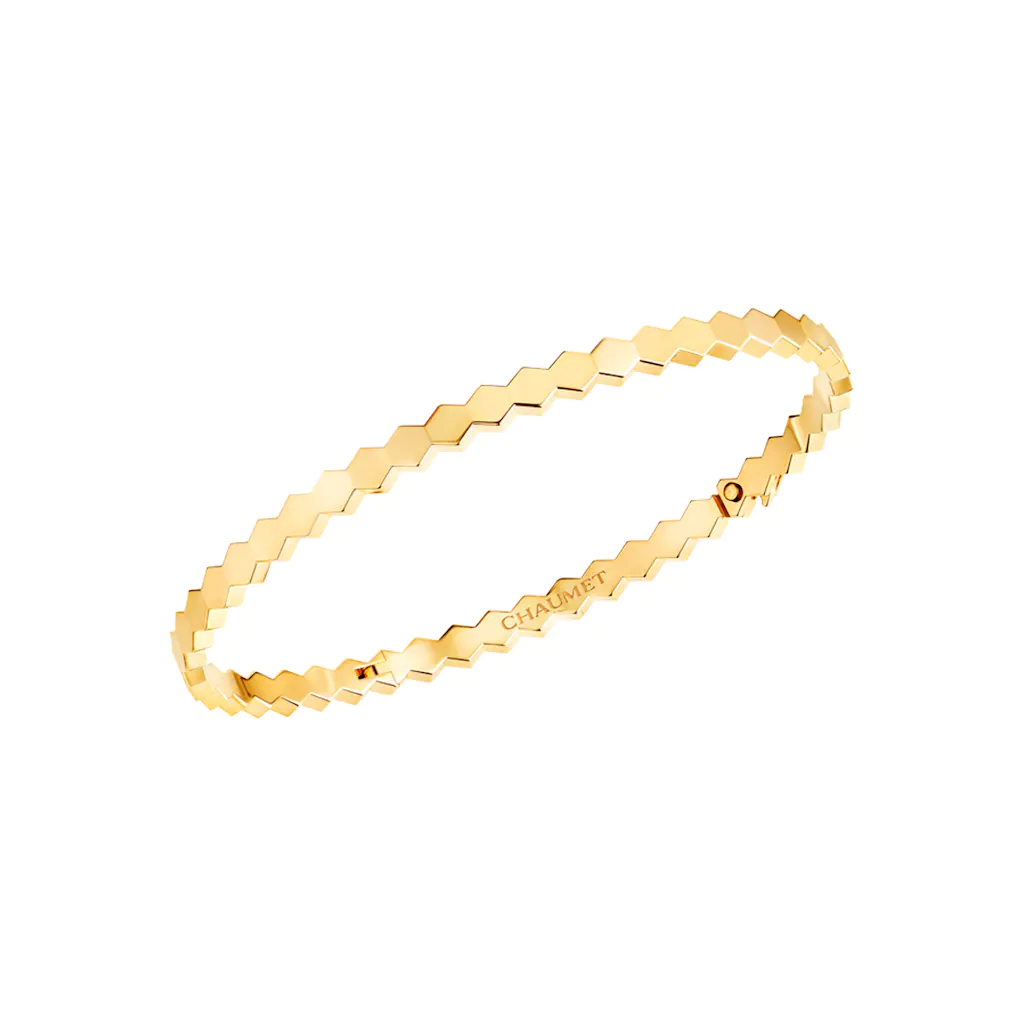 5. Cartier Trinity Ring
The famous Cartier 'three-ring' made its first appearance almost 100 years ago, in 1924, during the Art Deco craze. It was designed by Jean Cocteau, the French writer, painter, filmmaker and poet, who was a great friend of Louis Cartier. The simplicity of the three interlocking rings, each of a different gold color, quickly became a classic. It seemed appropriate that this ring, which supposedly symbolized friendship, fidelity and love, should be a favorite among jewelry collectors. It is also to be noted that the technicality of the 'Trinity' models, as simple as it may look, is an incredible achievement, allowing the three bands to slide smoothly over the skin.
Definitely a classic style of the brand that will never go out of style!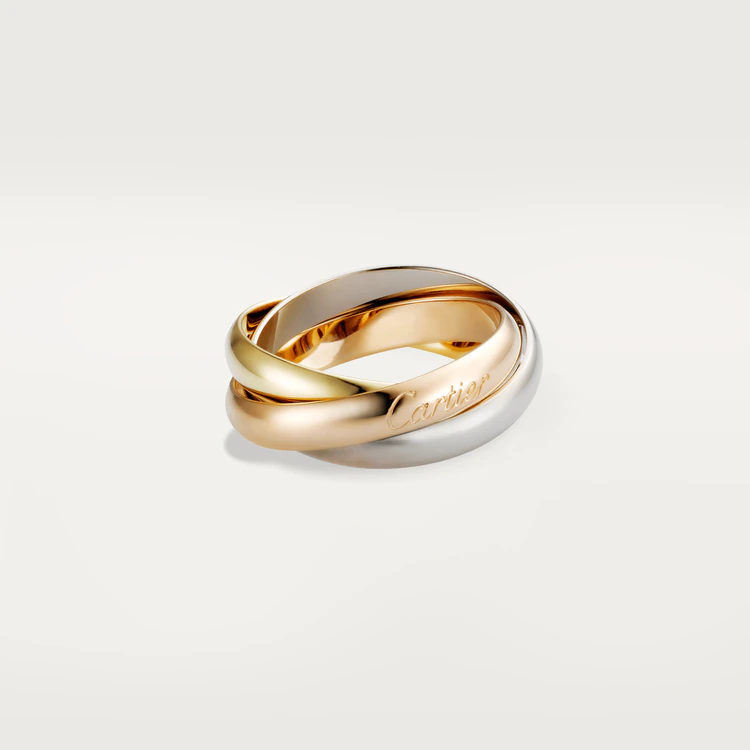 6. Mikimoto Pearl Necklace
Pearls tend to be polarizing—some people claim they're dated, but I firmly believe they are a classic. Nobody does a strand of pearls better than Mikimoto, whose founder, Mikimoto Kōkichi, is credited for creating the first cultured pearl in the 1890s. Each of Mikimoto's cultured pearl strands are a work of art born from the mystery of the sea. The creation of these strands requires incredible skill, judgment and craftsmanship. The journey begins with a rigorous selection process, choosing the very best quality pearls.
This necklace is a classic piece that is guaranteed to hold its value if you ever need to sell it.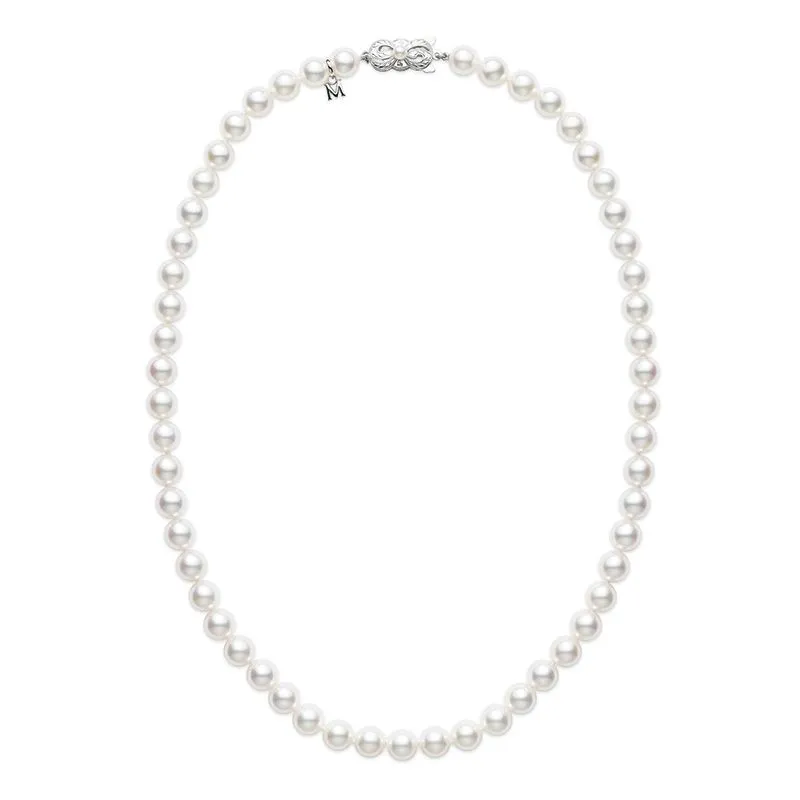 7. Tiffany T Wire Bracelet
The bracelet's "T" motif embodies an elegant aesthetic. As multifaceted as it is iconic, the Tiffany T collection is a tangible reminder of the connections we feel but can't always see. The Tiffany T collection is marked by a sleek T motif, a signature House code. There are multiple colors, models paved with diamonds and in different sizes, so you can pair them for an amazing stackable collection. Marked by the perpendicular lines of the letter T — for Tiffany, of course — the Tiffany T collection incorporates the T in a number of bracelets, earrings, and more.
According to Rebag the T Wire bracelet is a good investment, averaging 87% of their retail value on the secondary market.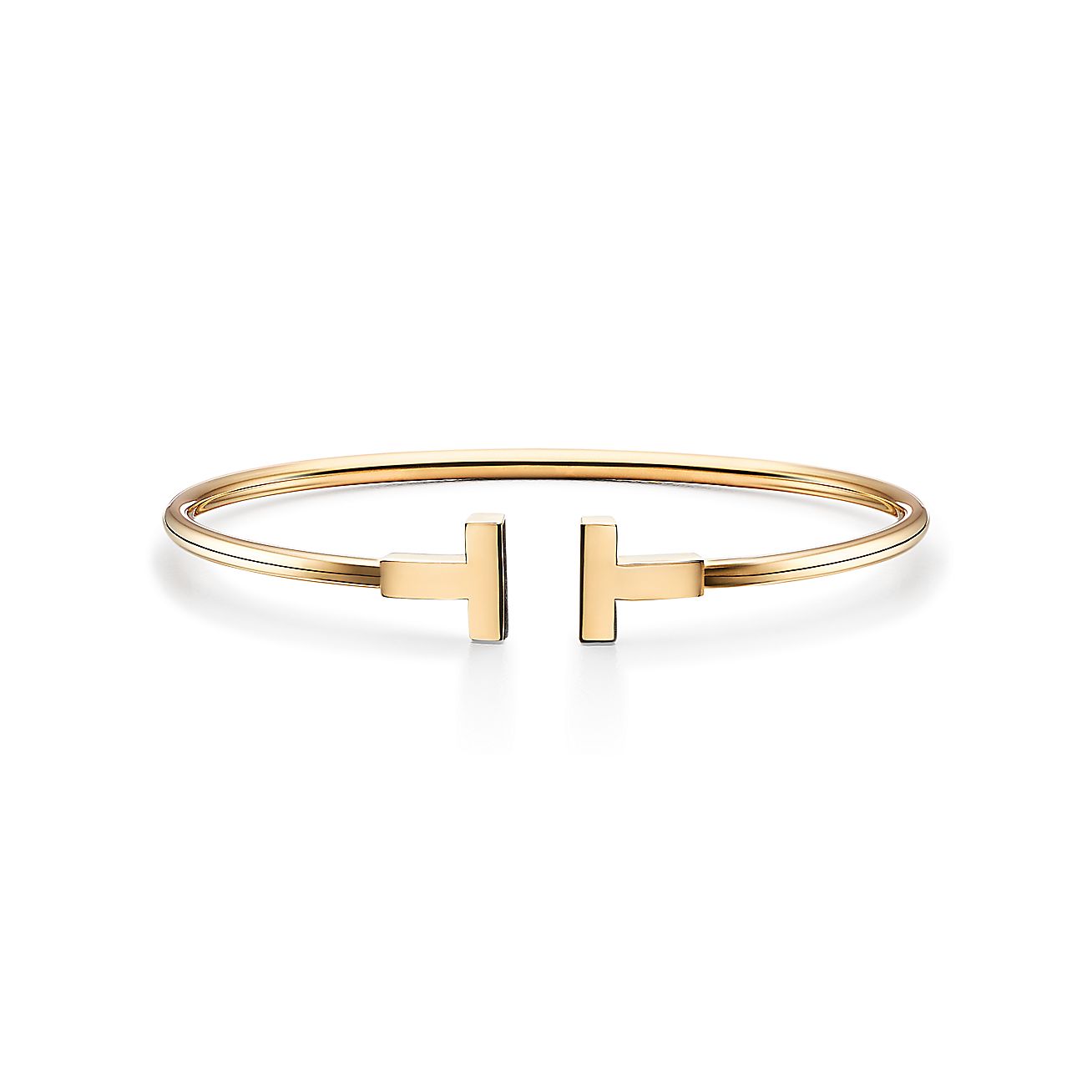 8. De Beers Diamond Stud Earrings
A classic pair of diamond studs is the jewelry equivalent of a Little Black Dress: a stylish and easy way to elevate any look. Elegance and simplicity are the key design codes presented in these earrings. The diamonds are ethically sourced, selected by eye and precisely matched. This process ensures the quality that is a hallmark of the brand. They are cut into a classic round brilliant form, before being aligned in a four-prong platinum setting which elevates them towards the light.
These earrings are timeless and beautiful, no design is more classic than this one!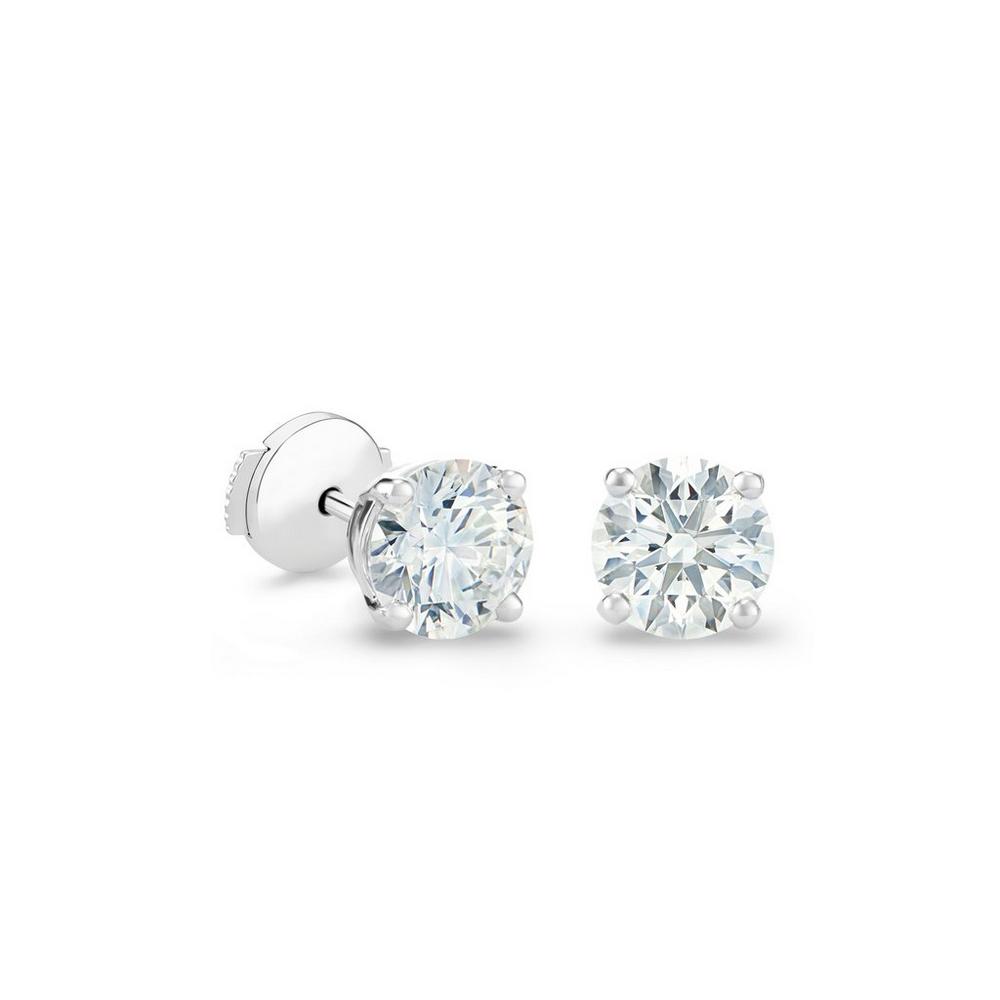 9. David Yurman Cable Bracelet
Founded in the 1970s, David Yurman is a relatively young brand, however, the brand remains iconic within the jewelry market. In 1983, David Yurman introduced his signature cable bracelet, which quickly became an icon in the jewelry industry. Today, these bracelets continue to hold onto their value on the resale market.
A jewelry staple for almost 40 years, the Cable Bracelet is a great way to start your jewelry collection, being the least expensive item on this list.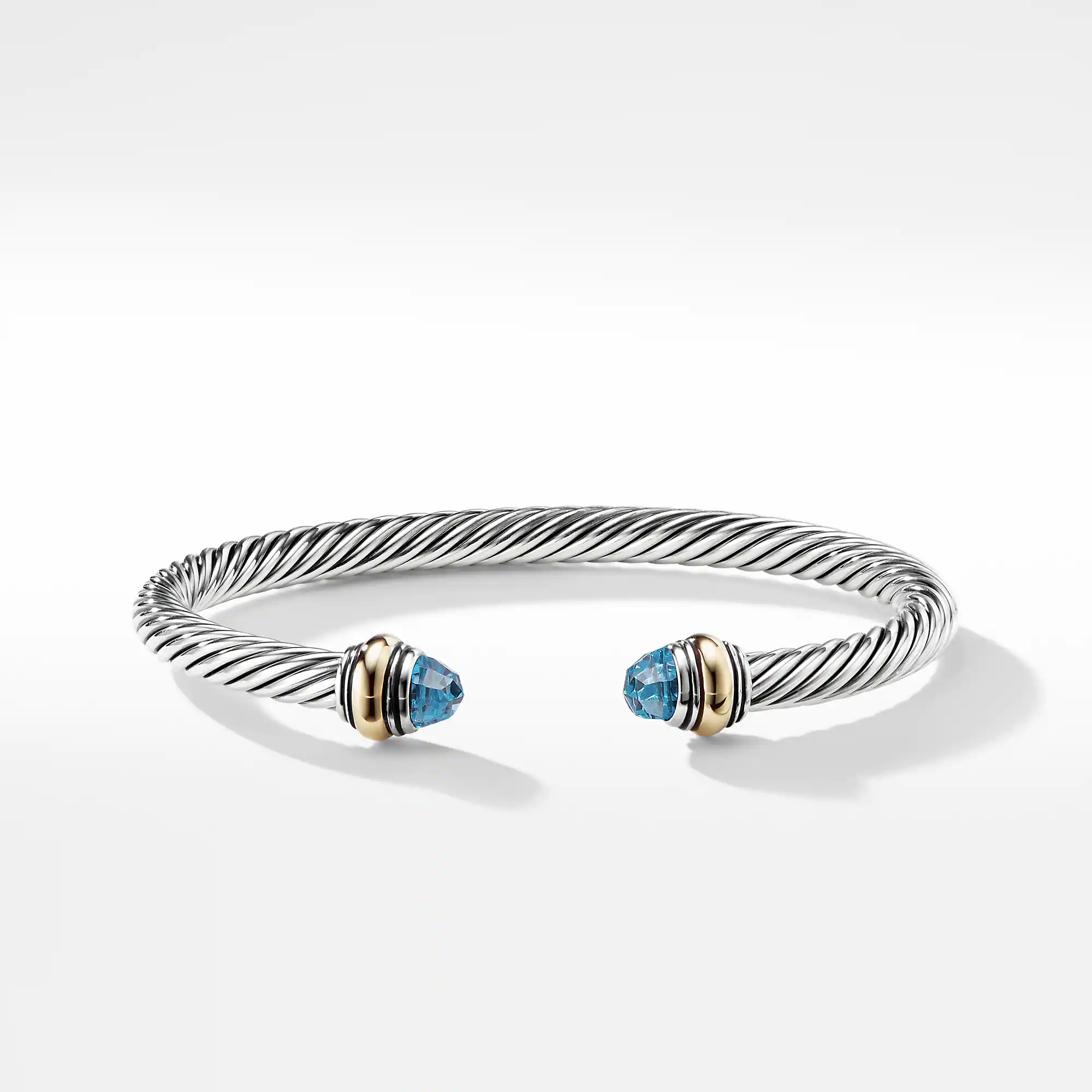 10. Bulgari Serpenti Viper Ring
In a tribute to its spirit animal, Bvlgari captures the power of seduction in the Serpenti Viper ring. Sophisticated and glamorous, the jewel coils around the finger striking with the precious beauty of the scales and with the distinctive sinuosity of the snake. There are versions paved with diamonds that are to die for!
This ring is elegant and stylish, it has more personality than your usual gold band and is bound to be a favorite in your collection.