Welcome to our list of the Classic Top Handle Bags that Will Never Go Out of Style!
One of the oldest bag styles in history, top handle bags are classics! With an archive hailing back to the early 19th century, top-handle bags became the go-to companion for women due to their delicate charm and easy-to-carry nature. The leather top-handle bag is a must-have for pairing with workwear and everyday outfits with a timeless, feminine style. No bag collection is complete without a classic top handle bag! 
So, without further ado here the Classic Top Handle Bags that Will Never Go Out of Style:
1. Hermès Kelly Bag
Of course one of the most classic Top Handle bags ever is the Hermès Kelly bag! In 1935 Hermes launched one of their most recognizable original goods, the Sac a depeches bag, which would later go on to become known as the Kelly bag. In 1956 the American actress and princess of Monaco Grace Kelly used a Hermes Sac a Depeches to cover her pregnant belly. As soon as the photo of that is published on the cover of Life Magazine, women from all over the world start running to Hermes asking for the Kelly Bag. After that, Hermes renames the Sac a Depaches as the Kelly. 
The price of a Kelly when buying directly from an Hermès store varies depending on size, leather, hardware and color, but it is usually somewhere between $9,000 and $12,000.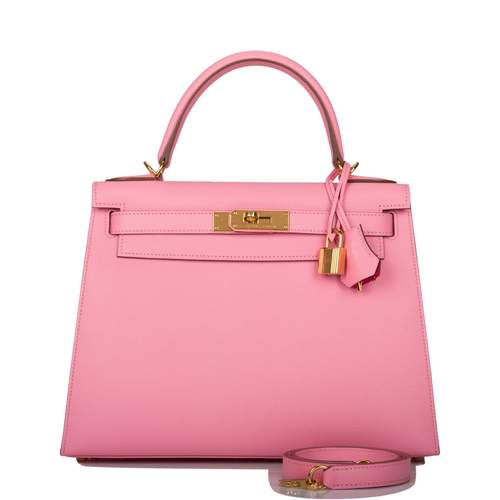 2. Moynat Réjane
This Parisian maison was established in 1849 and is one of the most classic brands you will ever find! First launched in 1903, its clean yet feminine lines evoke detailing from historical Moynat trunks. Crafted using a complex technique known as bords francs in which the leather edges of the piece are all exposed once, each bag is the result of 20 hours of craftsmanship by a single artisan. The jewel-like, Art Deco-inspired clasp completes this classic, with a detachable shoulder strap that offers multiple ways of wearing. 
Handcrafted in new colours and materials season after season, in a selection of sizes, this bag is timeless and elegant.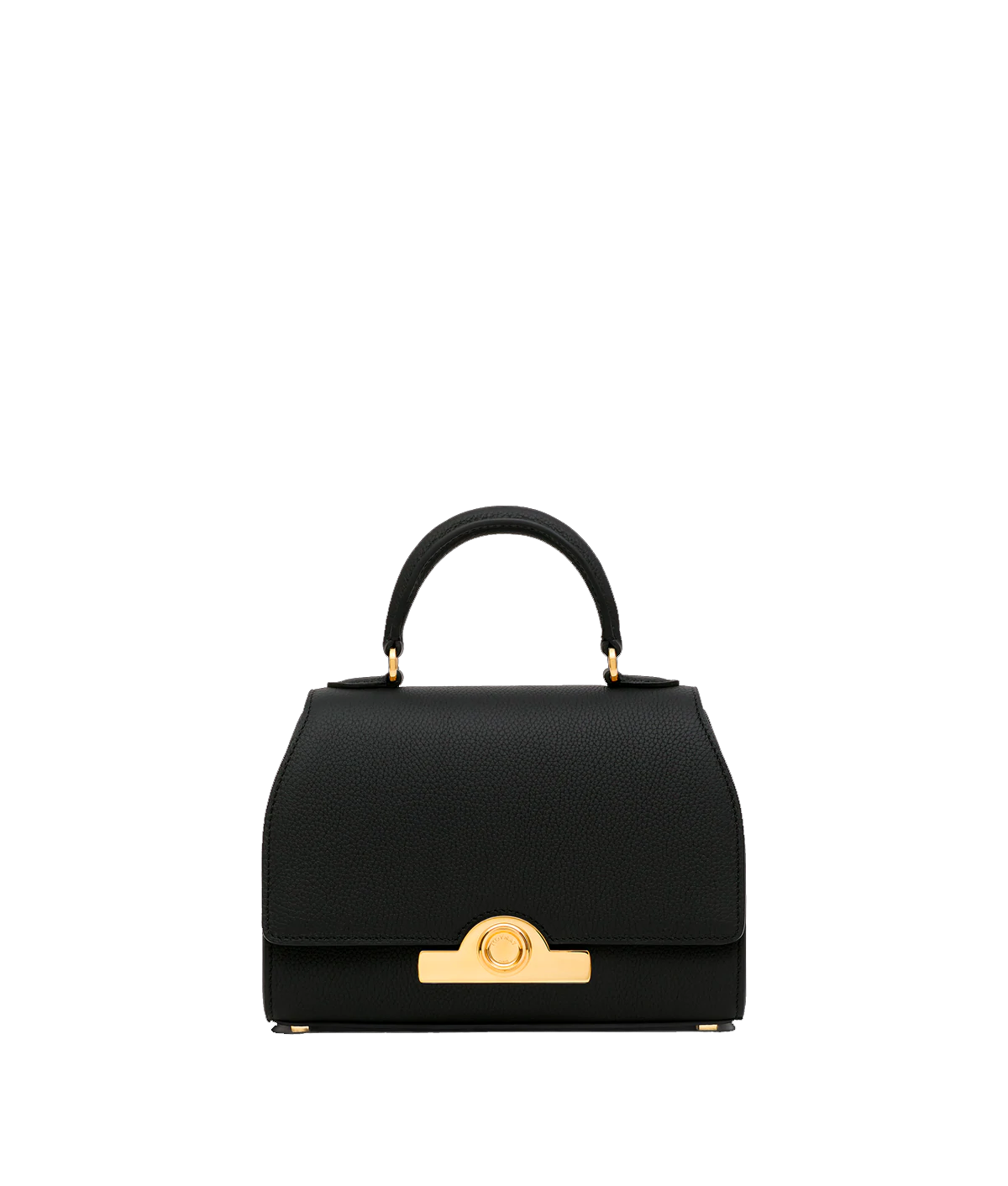 3. Ferragamo Iconic Top Handle
The Gancini is the signature Ferragamo horse shoe logo, it appeared on a handbag for the first time in 1969. Made in Italy from smooth leather, this refined bag is crafted for an elegant silhouette. It opens to a spacious interior with three compartments to make organizing essentials easy. You can attach the shoulder strap to wear it cross-body when running errands. The Iconic Top Handle bag is a re-release of one of the Ferragamo brand's best-known styles and it embodies the many facets of the female essence, starting from the wide range of colors and materials available. Its extremely versatile size makes it the perfect companion for any occasion. Modern, practical and feminine, this elegant compact top handle has become an icon of the maison. 
A true symbol of the Ferragamo style, this bag is as unique as the woman who owns it.
4. Chanel Coco Handle
Also known as the 'Flap Bag with Handle' Chanel released this bag in 2015. The style received mixed reviews at the time. Critics said it was too similar to other Chanel styles. However, the Chanel Coco Handle has stood the test of time and is a fond favorite among many Chanel enthusiasts. The Chanel Top Handle features Chanel's classic codes we all know and love, like the diamond quilting, the flap, the interlocking CC logo, and the chain strap, but with the addition of its distinctive feature: the top handle. This style has been growing in popularity with each year that passes.
This is a beautiful Chanel bag that is a little less serious that the classic styles is a great investment bag! It usually holds 97% of its original price.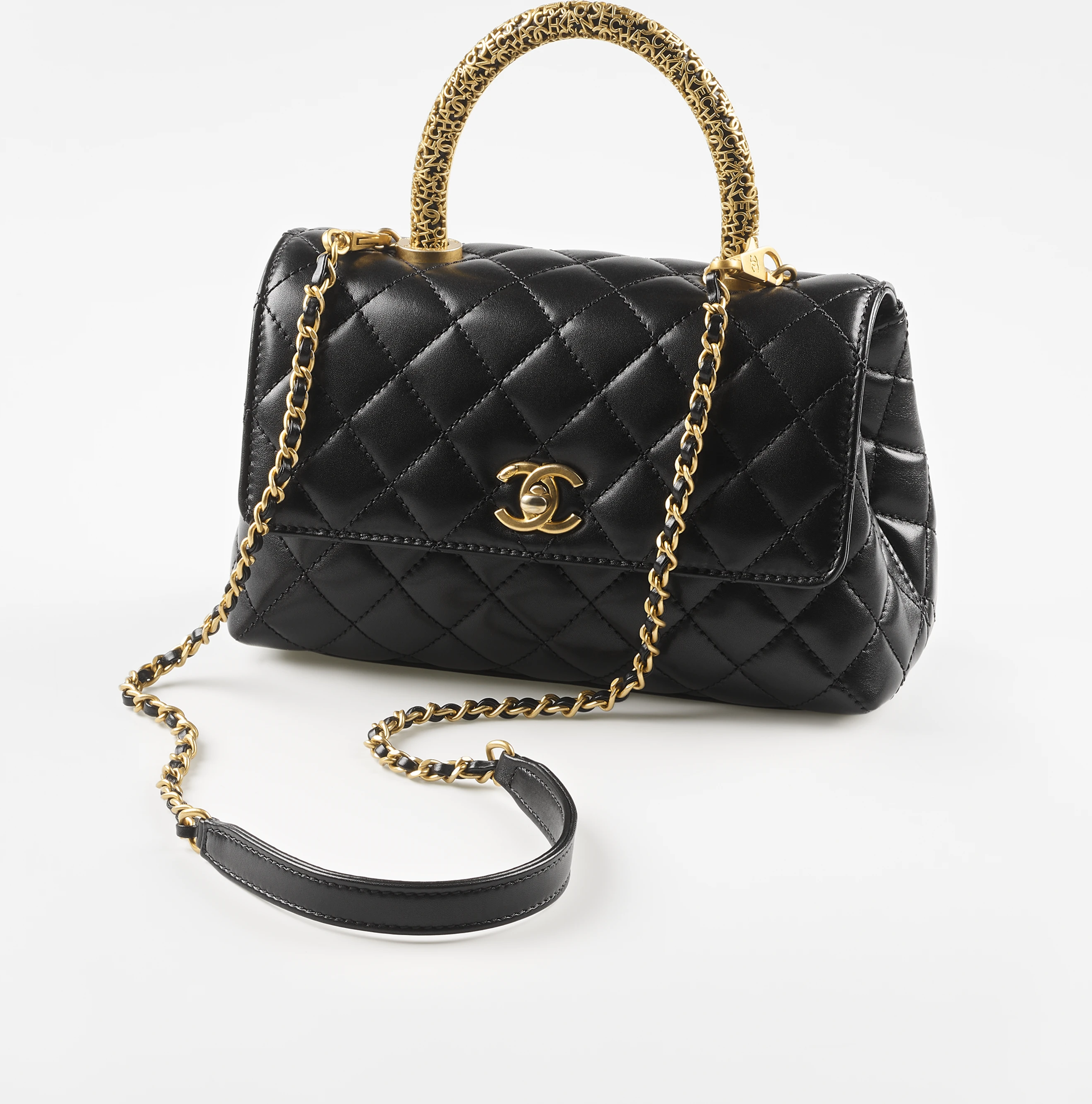 5. Launer London Traviata Bag
Launer handbags are the ultimate accessory from the storied brand and are a favorite of Queen Elizabeth! Starring the iconic twisted rope emblem and with a practical fold-over shape, they're the embodiment of a luxury label known for its quality and timelessness. This breezy take on one of Her Majesty the Queen's favorite handbags combines quality and style with effortless ease. When you buy a Traviata handbag you are in investing in a design from the brand's Legacy Collection, representing styles that were created more than 30 years ago.
With its structured silhouette, fine-tuned proportions and signature twisted rope emblem, this beautifully hand-crafted design is a true investment piece.