Welcome to our post about Delvaux the Oldest Luxury House in the World!
We talk a lot about luxury and handbags in this channel, but we haven't yet talked about Delvaux. The oldest luxury goods house in the world is today so luxurious but at the same time so under the radar that we should be talking about it. With quality and prices that rival Hermès, Delvaux is not so wildly know so if you like quiet luxury and those old money type of brands you will love their bags. Here I'll show you 10 things you didn't know about Delvaux, and make sure to stick to the end since the last item is an in depth comparison with our beloved Hermès.
So, without further ado here are 10 Things You Didn't Know About Delvaux:
10. Delvaux is the oldest fine leather goods company in the world
Founded in 1829 in Brussels, Delvaux is a truly Belgian brand. In fact, it is even older than Belgium, since the Kingdom of Belgium was only established one year later, in 1830. In comparison, Louis Vuitton was founded in 1854, and Hermès in 1837. Created in Brussels by the innovative Charles Delvaux, the Maison has remained at the forefront of luxury leather goods for nearly two centuries because of its savoir-faire, uncompromising craftsmanship and the outstanding quality of its creations. In their early years they focused on travel goods.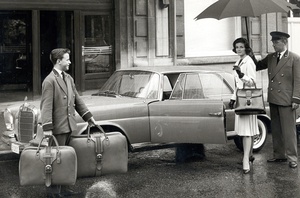 9. Delvaux started producing handbags in 1908
By 1875, Belgium had the highest density of rail networks in the world. Visionary and pragmatic, the Brussels-based luggage maker foresaw the travel revolution approaching. Realizing that women would want to keep their precious belongings at hand during their travels, Delvaux filed its first patents for handbags in 1908. Delvaux was the first luxury company to do so.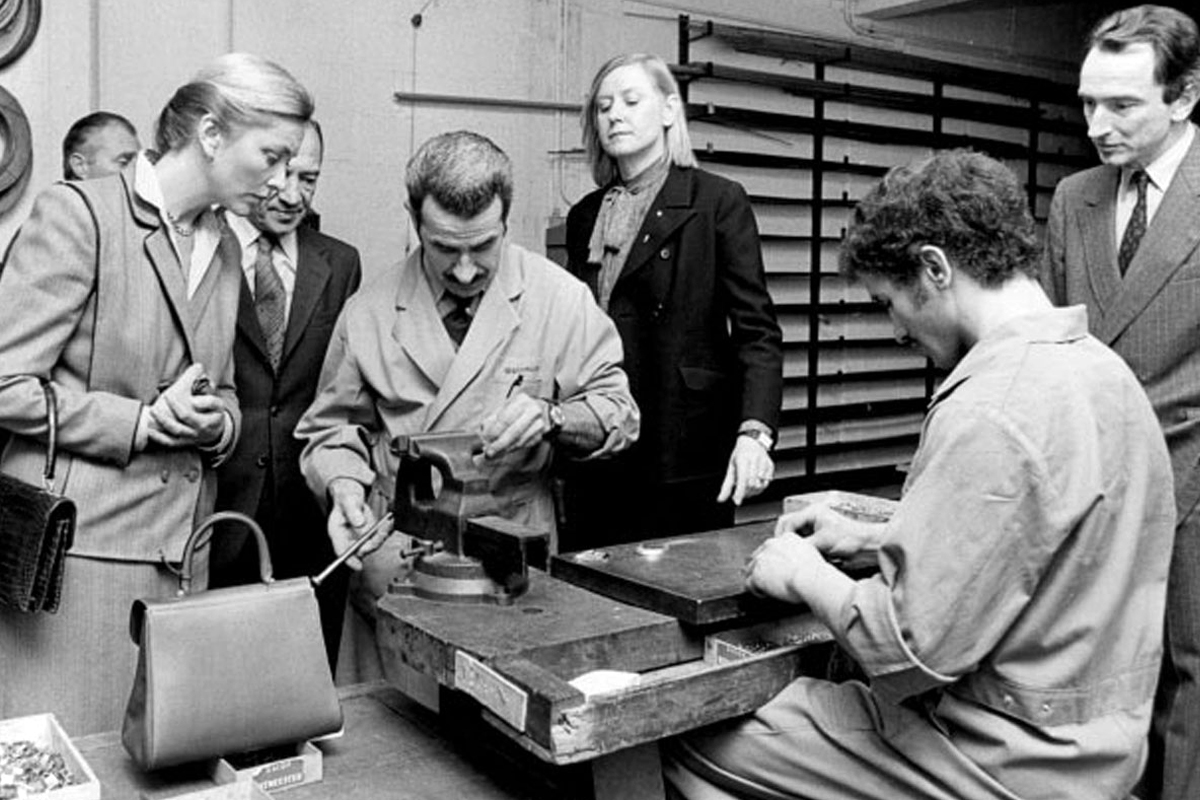 8. Delvaux was the first brand to introduce seasonal collections
The house went into a gradual decline at the beginning of the 20th century. In 1933 an agricultural engineer with no experience in leather goods, Franz Schwennicke, took over the company from Edmond Delvaux, the last of the Delvaux family line. Delvaux becomes an exclusive brand and is the first to introduce seasonal collections, mirroring the practices of Haute Couture. Under his direction and then later that of his wife, Solange, Delvaux produces countless masterpieces. The ateliers of Brussels and France produce handbags that stand out in the history of leather goods. Until this day Delvaux presents two collections a year: autumn/winter and spring/summer.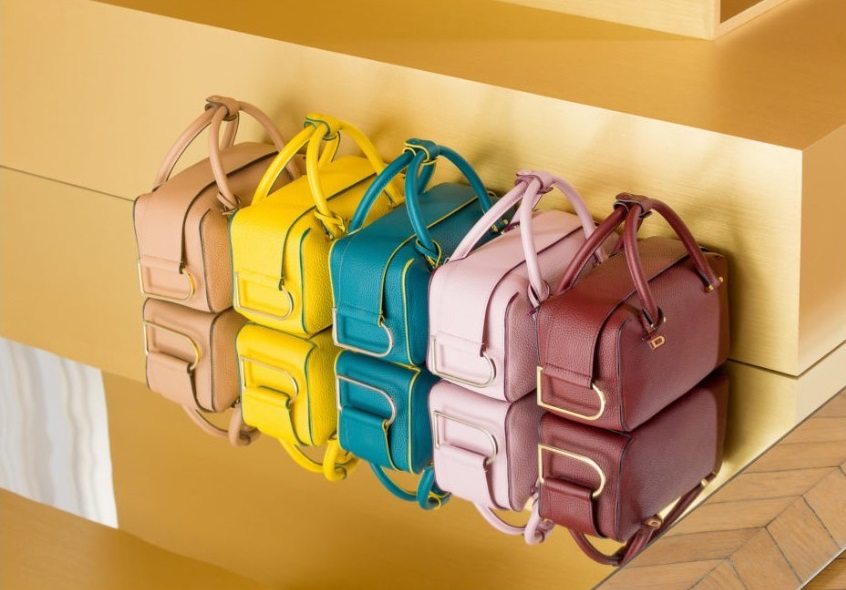 7. Their most famous bag is the Brillant
In 1958 Brussels hosts the World Expo, which inspires Delvaux to create what they consider to be the most complex, radical, and iconic bag ever made. The Philips Pavilion, a remarkable structure designed by Le Corbusier, was the inspiration behind Delvaux's new handbag, so intricate it was fittingly named 'le Brillant'. Graceful and sophisticated, it has won over hearts for more than sixty years. Today, it is one of Delvaux's most iconic bags. Paying homage to Delvaux's creativity and savoir-faire, they are entirely handmade by master artisans working in Delvaux's ateliers.
One of the Brillant's most eye-catching features is its unmistakable buckle. Curved like a horseshoe and pretty as a jewel, its spells out the 'D' for Delvaux. Its refined front strap and fastening system make it one of a kind. Every detail on the Brillant has been carefully designed and expertly crafted. Made of sixty-four separate leather and metallic pieces, the Brillant requires exceptional skill and precision to create. It takes more than 8 hours of work to piece together.
The Brillant can be carried by its top handle and can be worn with an adjustable strap.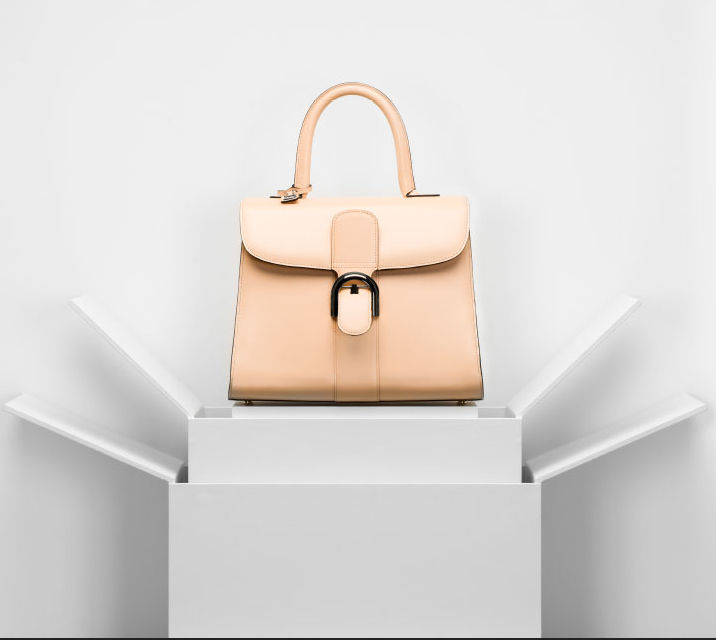 6. Delvaux takes inspiration in the surrealist movement
Steeped in the spirit of Belgian surrealism, the Maison Delvaux brings a witty approach to all its creations, infusing each design with an unconventional and original touch. The first luxury leather goods house in the world is unlike any other. In the hands of its highly skilled leather artisans, Delvaux bags become genuine works of art. Delvaux has been collaborating with the René Magritte foundation since 2018, together they play with optical illusion and humorous twists. 
Delvaux has incorporated the iconic forms of Magritte's art into limited-edition handbags that celebrate the marriage of the two Belgians.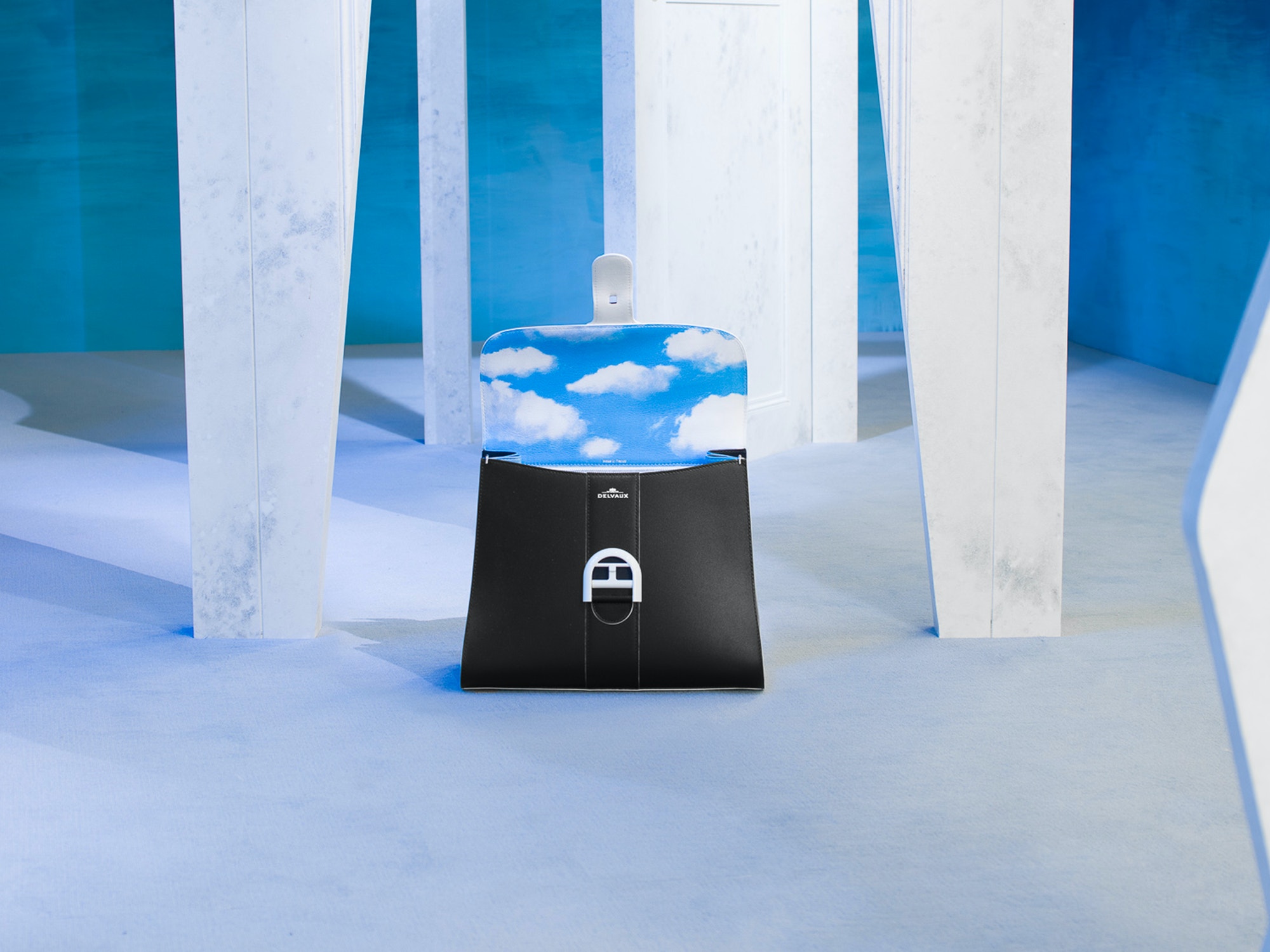 5. Delvaux has designed more than 3,000 handbags
Delvaux has a long and rich history. More than 3,000 handbag designs have been created since 1829. To this day, every new creation continues to be described, sketched and catalogued in Delvaux's Golden Book, the "Livre d'Or". Today they have about 4 models for sale, all of course presented in innumerous materials, sizes, patterns and designs.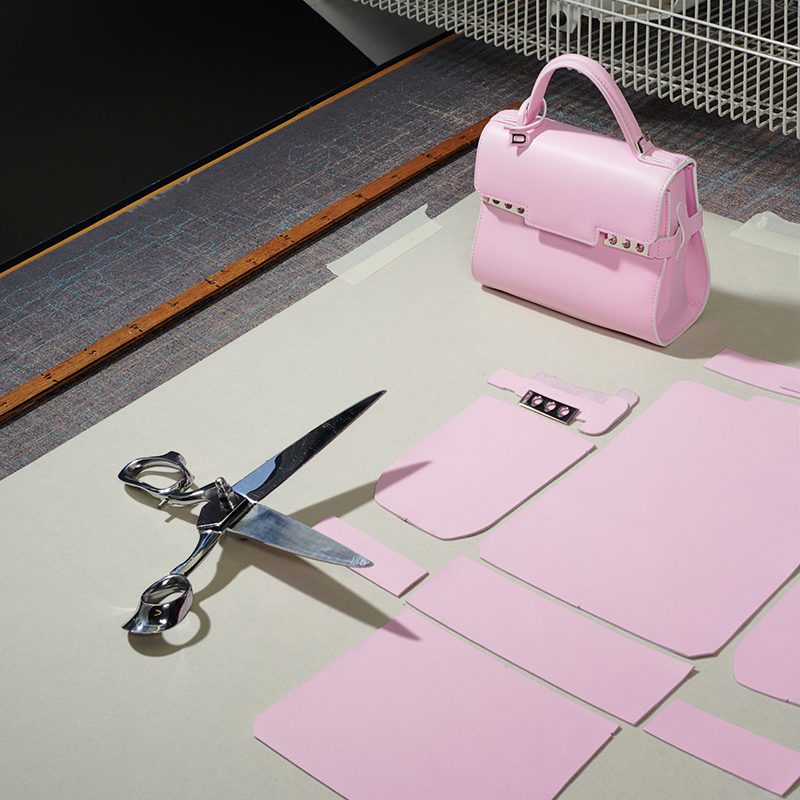 4. Another important model for Delvaux is the Tempête
Taking its cues from the original shape first created in 1967, the Tempête offers a classic style for everyday use. Inspired by a sailboat's trapeze, the Tempête's graphic lines and distinctive jewel-like silver studded clasps have made it one of Delvaux's most emblematic bags. The Tempête can be worn with or without its strap, allowing it to be worn in multiple ways. Its signature studded clasps offer refined glamour and can remain open or closed to offer two distinct attitudes and styles. 
Left closed, the Tempête remains classic and regal, while opening the clasps suggests a more audacious look. This is the bag the rivals the Hermès Birkin the most!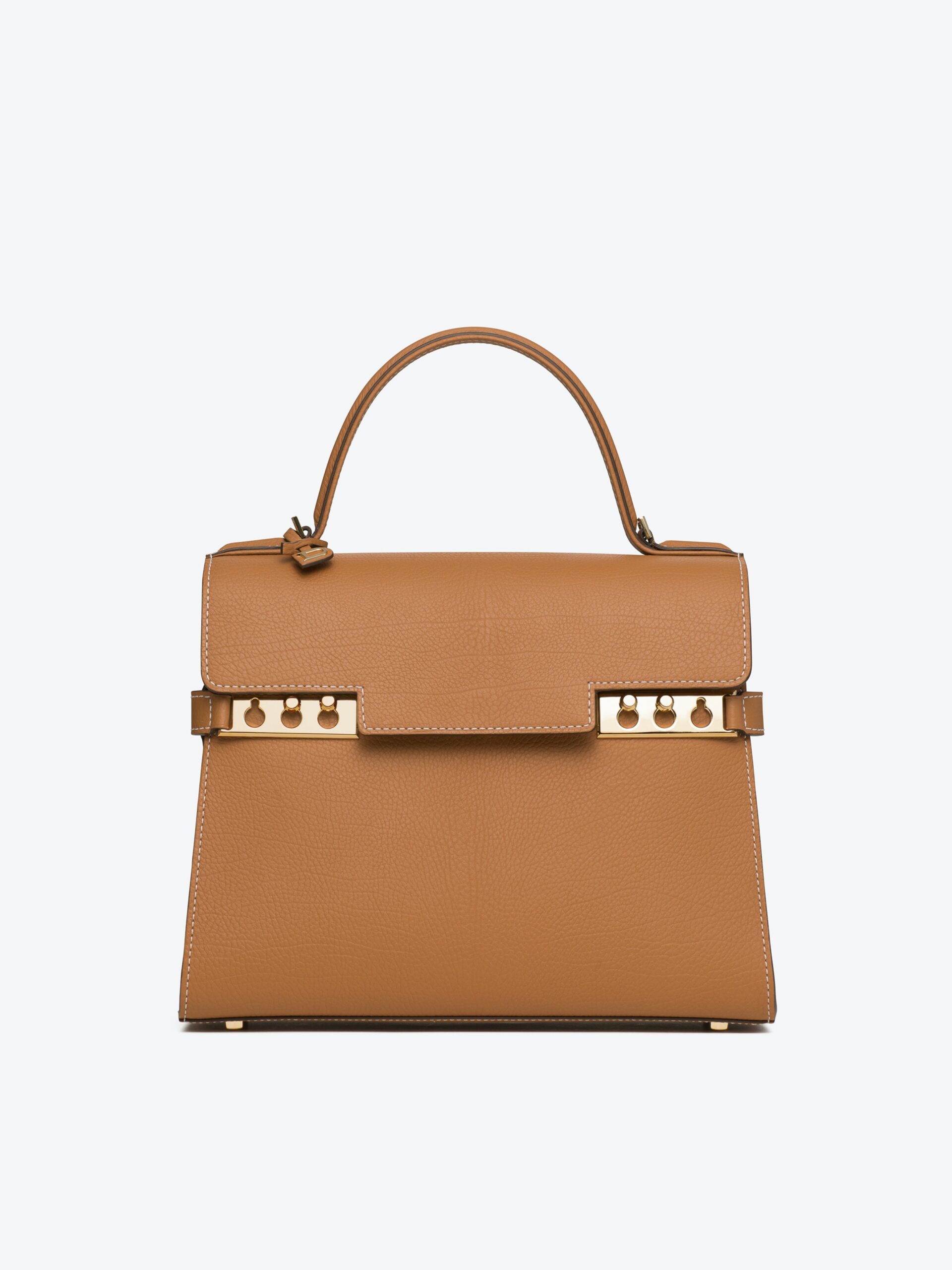 3. Delvaux is a favorite of royalty
In 1883 Delvaux was granted the title of 'Purveyor to the court', meaning they were the official supplier of leather goods to the Belgium royal family. Until this day they are a favorite of the royal family and Lady Gaga has also been spotted frequently with a Delvaux bag in hand. The fact that this brand is quiet luxury and is definitely under the radar make it the perfect option for royalty, since they usually shy away from loud logos.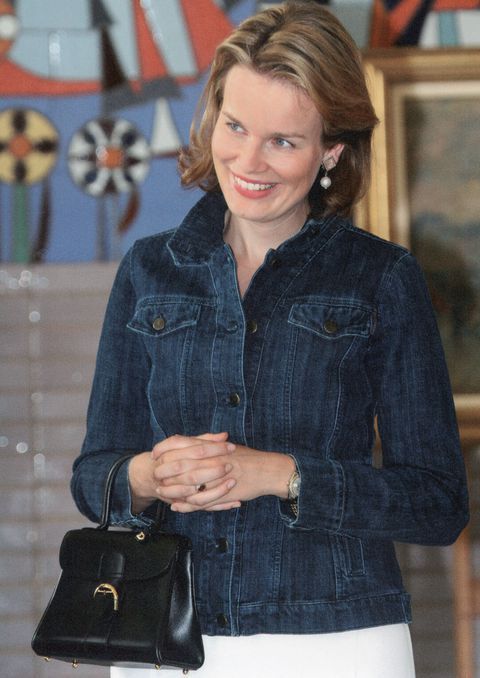 2. Delvaux has outstanding craftmanship
If Delvaux is renowned and celebrated for the quality of its creations, it is in large part thanks to the meticulous, skilled craftsmanship that is at the heart of the company's legacy and strategy. At Delvaux, the making of all its products is entrusted to artisans possessing a rare level of expertise. With passion and precision, these skilled craftsmen are dedicated to the Maison's heritage which is continually reaffirmed with the creation of the finest contemporary classics—genuine works of art. Specialized in handling fine leathers, the Maison's artisans work with hides from the best French and Italian tanneries. 
These selected hides are reworked and assembled in Delvaux's European ateliers. Selected according to the strictest criteria, only the highest quality skins are chosen as the foundation for crafting unique and precious designs. Delvaux's artisans are some of the best in the world, and rumor goes that many artisans that work for Hermès used to work for Delvaux and vice-versa.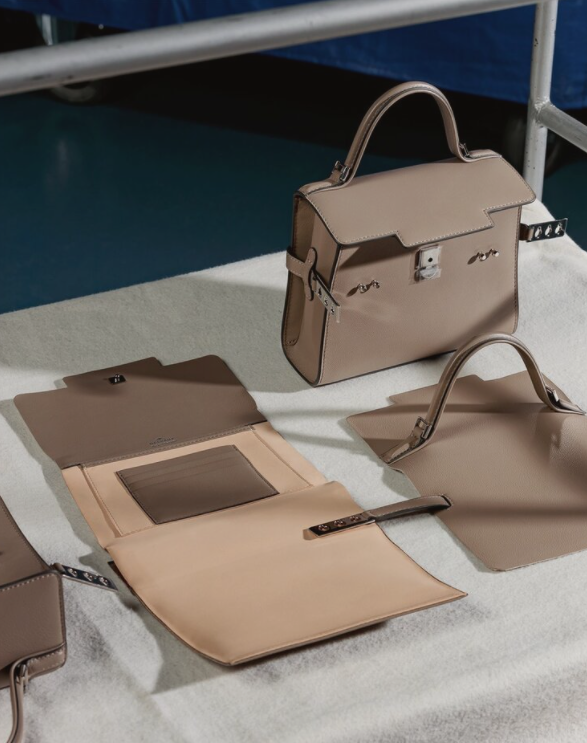 1. Comparison with Hermès
When it comes to luxury handbags Hermès is the brand that comes to mind right? But Delvaux is certainly comparable. Hermès handbags are instantly recognizable and depending on your point of view that could be good or bad. Delvaux bags fly under the radar and lack that iconic status that the Birkin for example has received, but if you like quiet luxury that is a good thing! Only the 'in the know' have Delvaux bags and that certainly adds to the exclusivity factor.
The quality of both brands is equally amazing, their bags will last many years and will also not go out of style. The prices of Delvaux are a tad less expensive than Hermès, while a Birkin or a Kelly sell for around $9,000 or $10,000, you can buy a Tempête for about $6,000.
Both are amazing brands that are worth investing in, so at the end of the day it is really a matter of taste.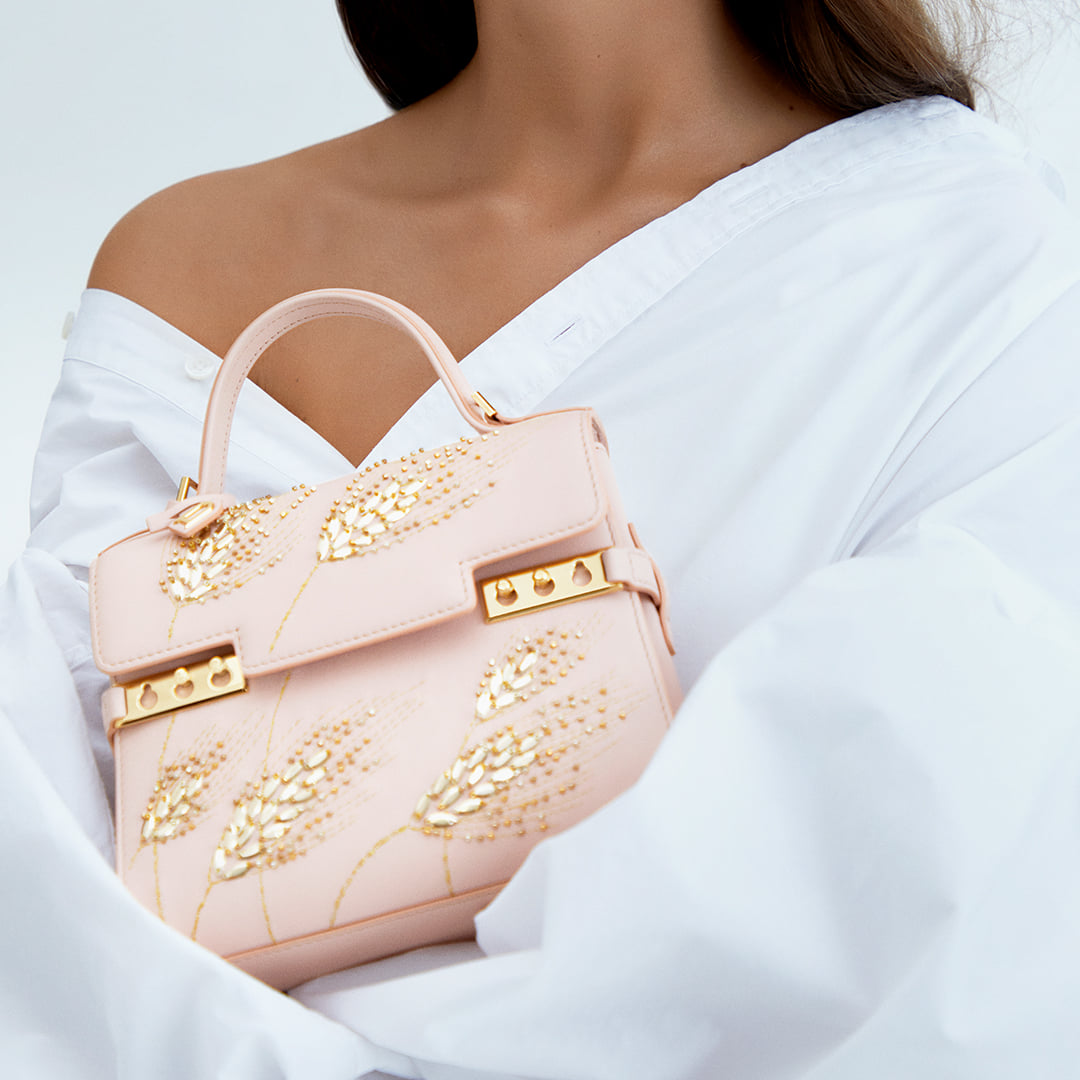 Hope you enjoyed the history of Delvaux the Oldest Luxury House in the World! Make sure to check out my list about The Best Delvaux Bags!