Welcome to our list of 10 Designer Bags Worth the Splurge!
We can all agree that luxury bags cost a lot of money, but some of them are worth the splurge! Whether because they are classics you would be wearing all your life or because they keep their value over time, here I'll show you 10 bags that are worth spending your money on!
So, without further ado here are 10 Designer Bags Worth the Splurge:
1. Ferragamo Iconic Top Handle
A timeless and beautiful bag this top handle will be a staple throughout your life! The Gancini is the signature Ferragamo horse shoe logo, it appeared on a handbag for the first time in 1969. Made in Italy from smooth leather, this refined bag is crafted for an elegant silhouette. It opens to a spacious interior with three compartments to make organizing essentials easy. You can attach the shoulder strap to wear it cross-body when running errands. The Iconic Top Handle bag is a re-release of one of the Ferragamo brand's best-known styles and it embodies the many facets of the female essence, starting from the wide range of colors and materials available. It's extremely versatile size makes it the perfect companion for any occasion. Modern, practical and feminine, this elegant compact top handle has become an icon of the maison. 
A true symbol of the Ferragamo style, this bag is as unique as the woman who owns it.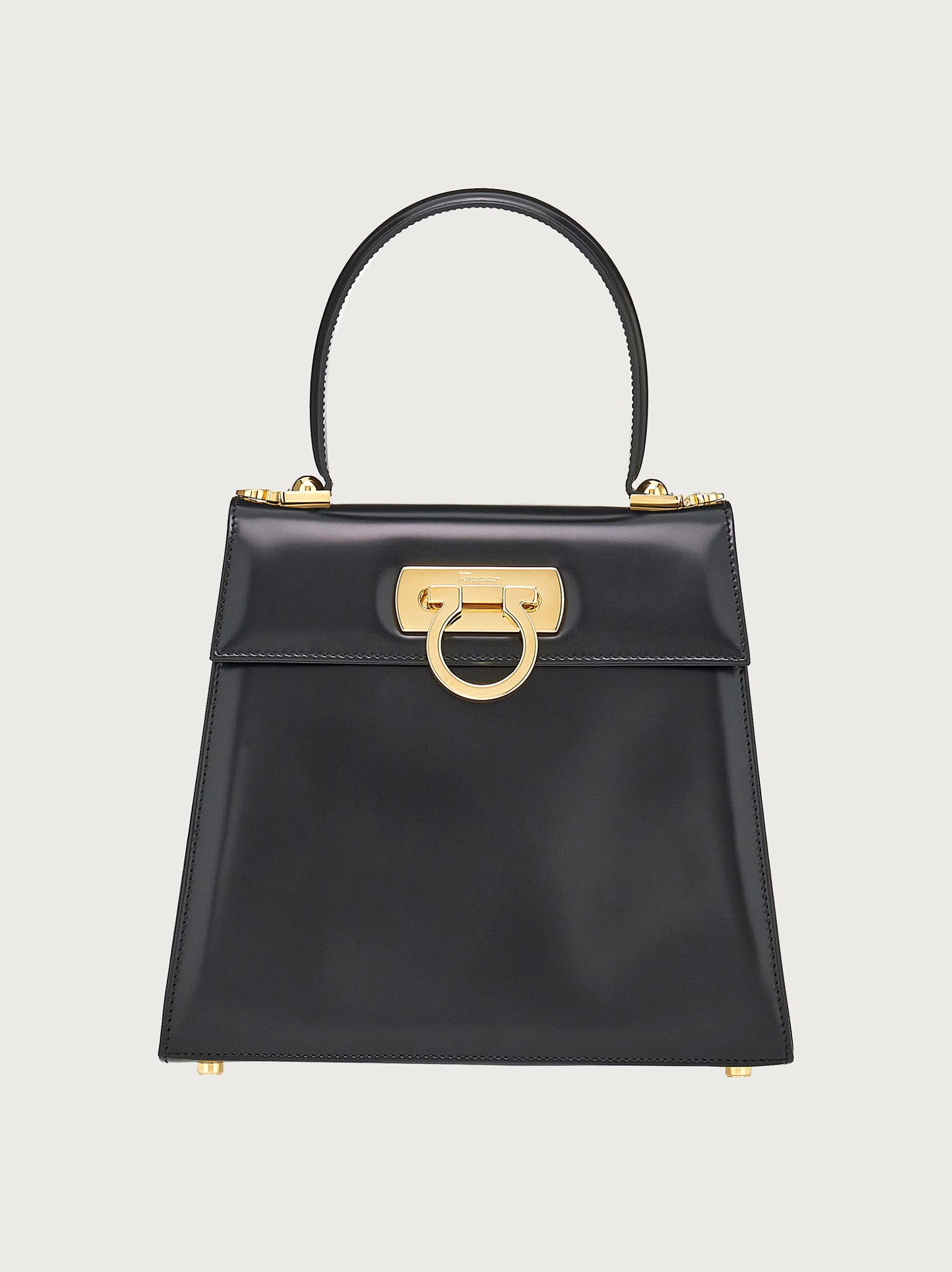 2. Gucci Jackie 1961
Like the enduring allure of the woman it's named after, The Jackie is a bag that will never go out of style. In 1961, Gucci introduced a Hobo-style bag that caught the eye of Jackie Kennedy, whose husband so famously loved Gucci's loafer moccasins. It's said that upon seeing a paparazzi image of Jackie Kennedy with the bag (then called the Fifties Constance), the Gucci family quickly christened the bag the Jackie. The classic hobo-shape saw many iterations under Tom Ford and Frida Giannini, but its latest incarnation comes by way of Michele, who in 2021 gave us a spin on The Jackie. The new version comes with a bit more structure, an adjustable strap, and a piston closure. Brought back to the forefront, the recognizable shape is presented in many materials like leather and the GG Supreme canvas. 
No matter which one you choose this is a beautiful bag that will be a cherished item in your wardrobe forever, perfect for any occasion!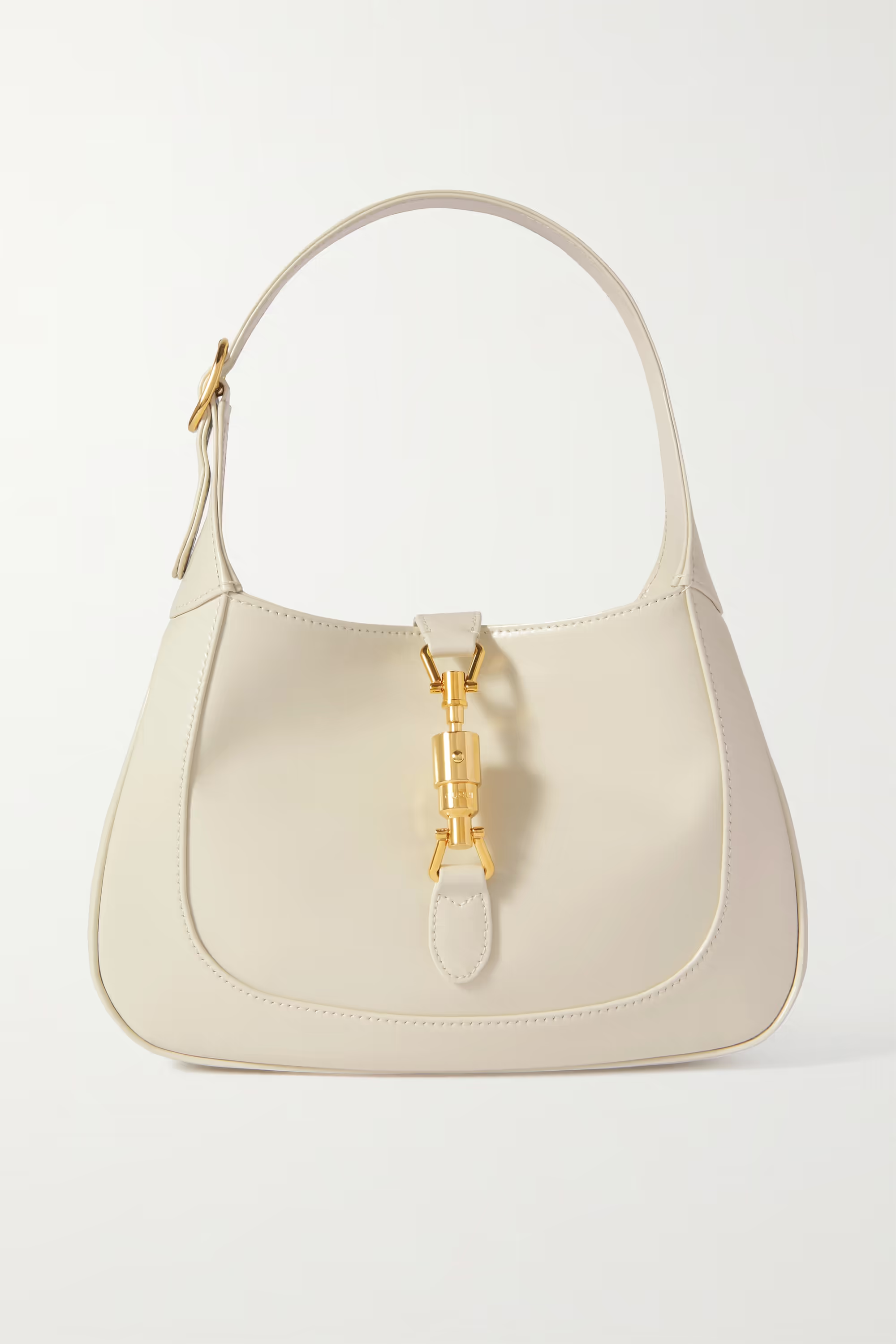 3. Celine Triomphe Bag
A new bag that is becoming a classic, the Triomphe will be a staple in your life. The Celine Triomphe bag was designed by Hedi Slimane in 2018 and it bears the Celine logo designed by Celine Vipiana herself. In 1973, Vipiana introduced a newly designed logo that featured an intertwined double C design, with an intricate center pattern that nodded to the architecture of the Arc de Triomphe. The bag has become a classic and its understated and minimalistic look is a perfect representation of the Celine style.
This is a popular bag, but not so much as the Gucci or Louis Vuitton ones we see around, it is an amazing style that you will love your whole life!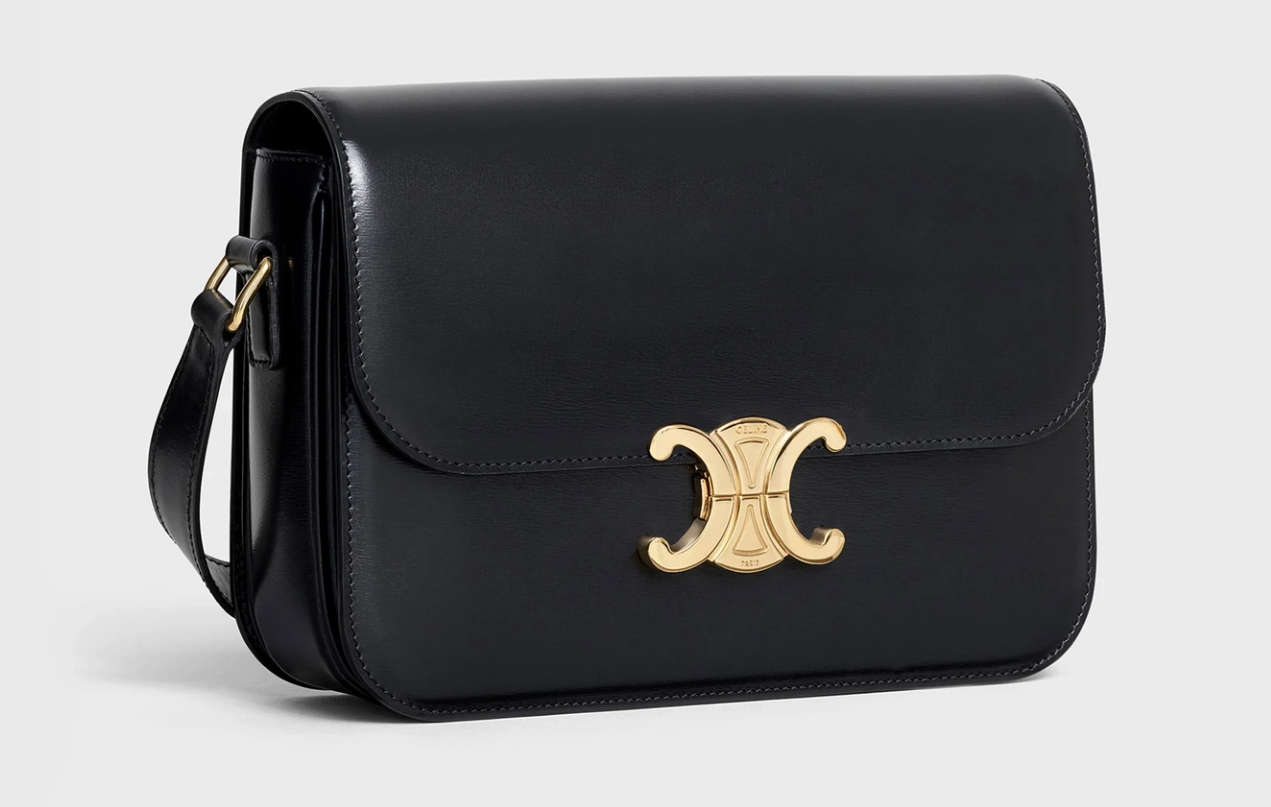 4. Bottega Veneta Jodie Bag
The Jodie is the most classic style of Bottega Veneta, it was originally designed in the 90's and Daniel Lee brought it back in different sizes and materials. The Jodie bag is the perfect combination of Bottega Veneta's history with Daniel Lee's iconic style. From its sumptuous leather to the minimal yet elevated shape, it's not difficult to get why the bag has a growing legion of fans. It is made from nappa leather in the house's notable intrecciato weave and comes in a looped-handle silhouette that looks very modern.
The most classic shoulder bag of the brand, the Jodie is an icon!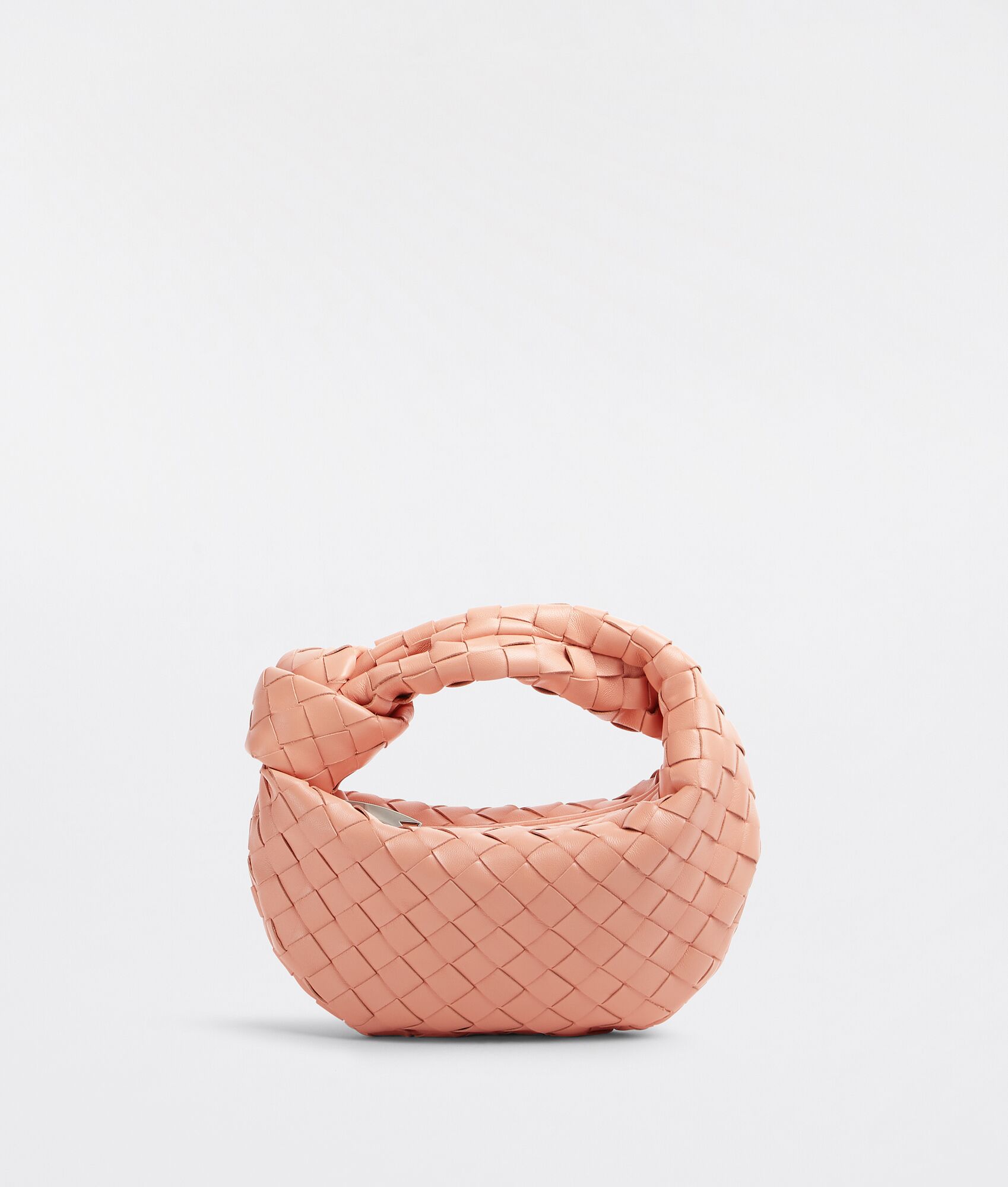 5. Strathberry Box Crescent Bag
Strathberry is an amazing British brand that is a favorite of the royal family! The versatile Box Crescent features a structured square shape. This versatile style is the perfect size to take you seamlessly from day to night. The design is enhanced by the two straps, a wide leather belt and a sleek chain, offering alternative wearing styles for maximum utility.
An amazing everyday bag you would be wearing the Box Crescent bag all your live!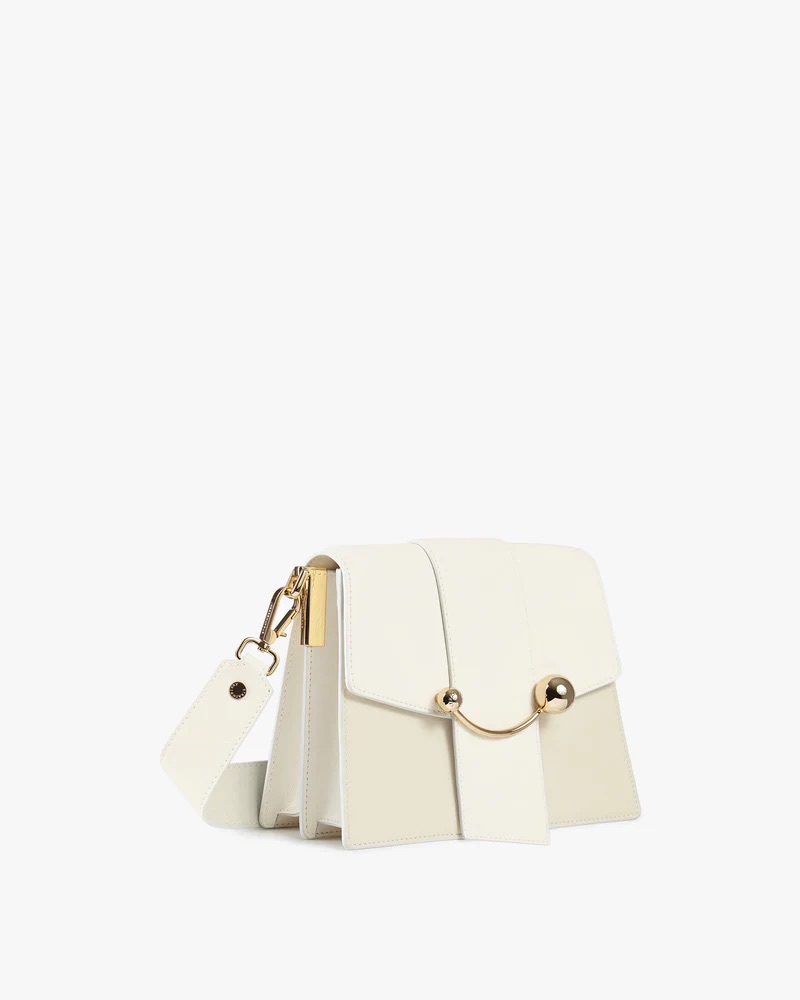 6. Ralph Lauren RL50
Drawing inspiration from one of Mr. Lauren's personal travel bags, The RL50 Handbag is defined by its belted silhouette and elegantly curved bar topline. This bag encapsulates Ralph Lauren's commitment to preserving artisanal leatherworking traditions, as it is entirely handcrafted in a family-owned Italian studio. Completed with "RL"-engraved protective feet at the base, this icon was conceived in 2018, the year of Ralph Lauren's 50th anniversary. The iconic silhouette merges codes from Ralph Lauren's heritage: city sophistication, equestrian inspired details, and the finest quality of leather craftsmanship. The bag is available in different sizes, colors, materials and prints. This could be an amazing work bag; it is big enough to fit all your essentials while looking elegant at the same time.
It is also an amazing alternative to the Hermès Birkin Bag!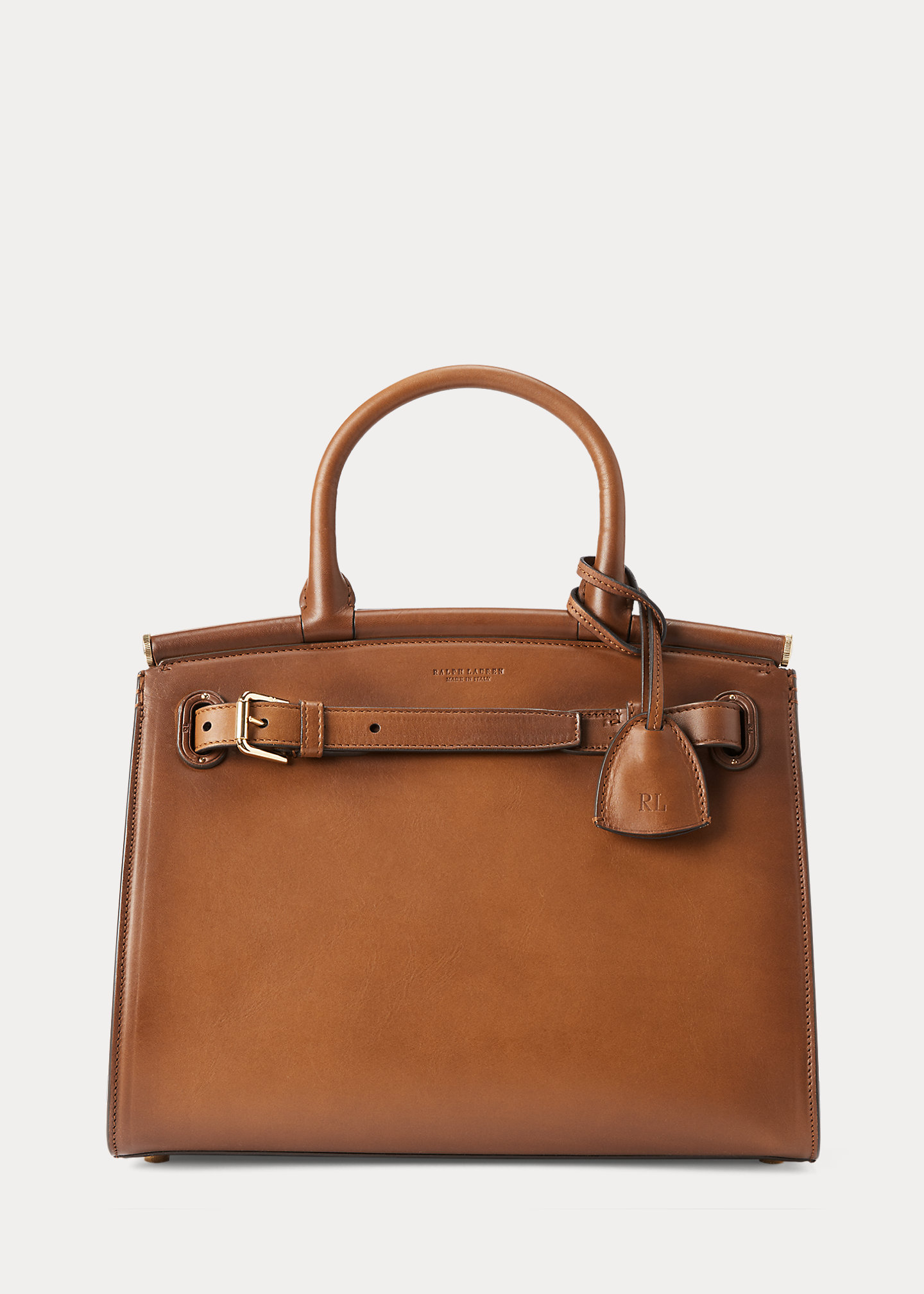 7. Prada Cleo Bag
The Prada Cleo Bag is becoming a classic staple of the brand, it was launched in late 2020 and is more popular with each year that passes. The Cleo draws inspiration from Prada's hobo bags from the 1990s archives and is crafted using traditional manufacturing techniques. Its construction incorporates some of the brand's codes, including flowing lines, sloping sides and an enveloping shape. Feminine, elegant and modern, this Prada Cleo bag is made of fine brushed leather, an expression of the brand's expertise. The Cleo bag now comes in a mini size, with a shoulder strap and also with a flap. It also comes in multiple colors, patterns and materials. 
You can wear the Prada Cleo to any occasion, it is a chic, cool and beautiful bag that will never go out of style!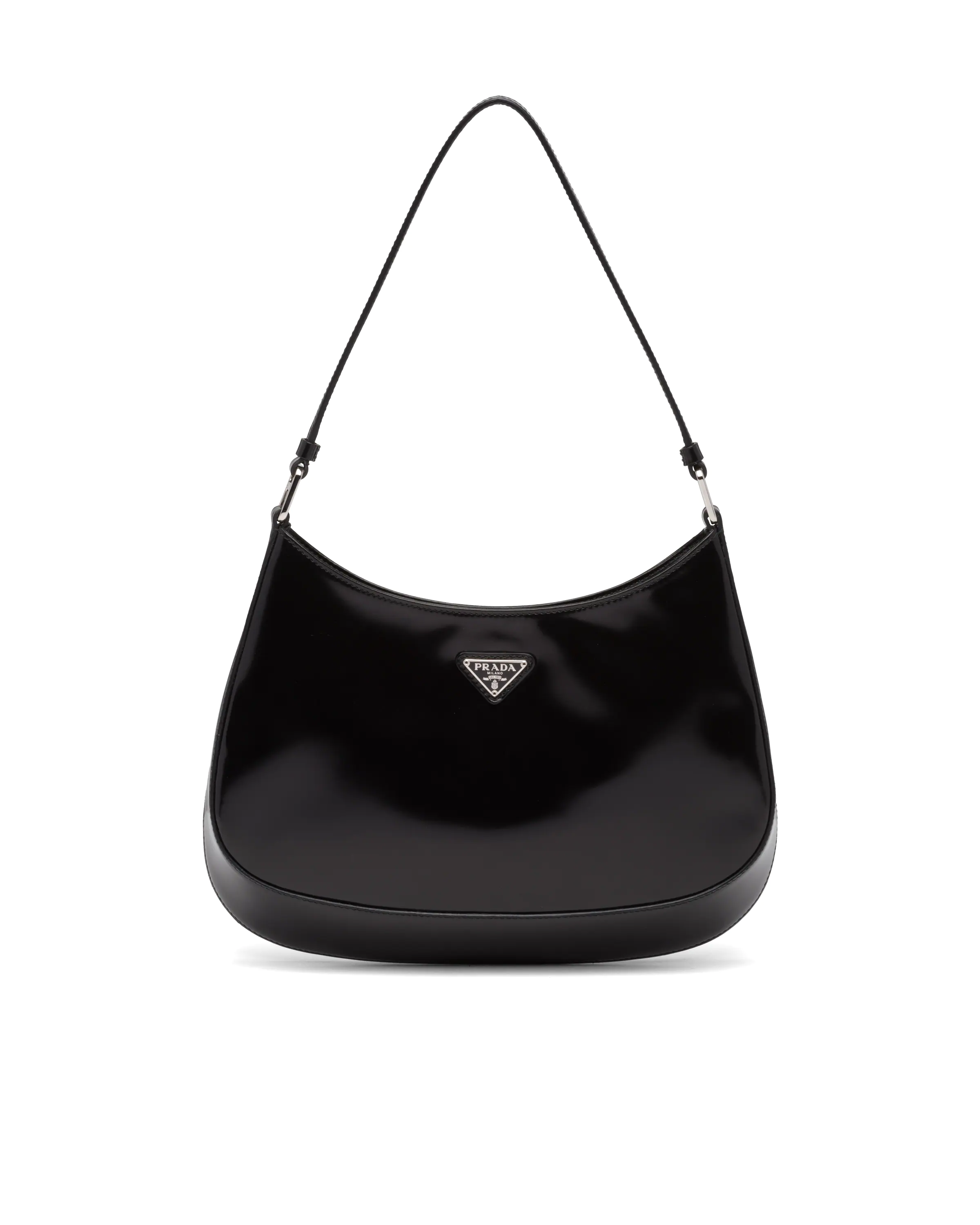 8. Maje Clover Bag
Maje is the ultimate brand when it comes to cool Parisian style, and their bags are as stylish as their are elegant. The Clover takes its name from the double M clasp in the shape of a four-leaf clover. It is a rectangular smooth leather bag with a flap and a gold-tone metal clover clasp. It has an inside patch pocket, a black cotton lining and an adjustable leather shoulder strap. 
This is an amazing quiet luxury piece, it is a favorite of Sofia Richie!
9. Louis Vuitton Speedy
The Louis Vuitton Speedy was first introduced in the 1930s but remains one of the most recognizable and popular styles of all LV bags. The LV Speedy purse was designed in response to advances in public transportation and the new need for a compact lightweight bag that was also large enough to hold your daily necessities. The shape is a mini version of the Louis Vuitton Keepall. This Louis Vuitton bag was made popular in the 1960s when Audrey Hepburn was seen carrying the Speedy multiple times. People say the bag was designed especially for her. The original Louis Vuitton Speedy bag was designed without a strap, but in 2011 Louis Vuitton released the Speedy Bandoulière with an adjustable shoulder strap that can be removed.
Until this day the Speedy remains one of the most collectible Louis Vuitton bags. It is also one of the few Designer Bags Worth the Splurge!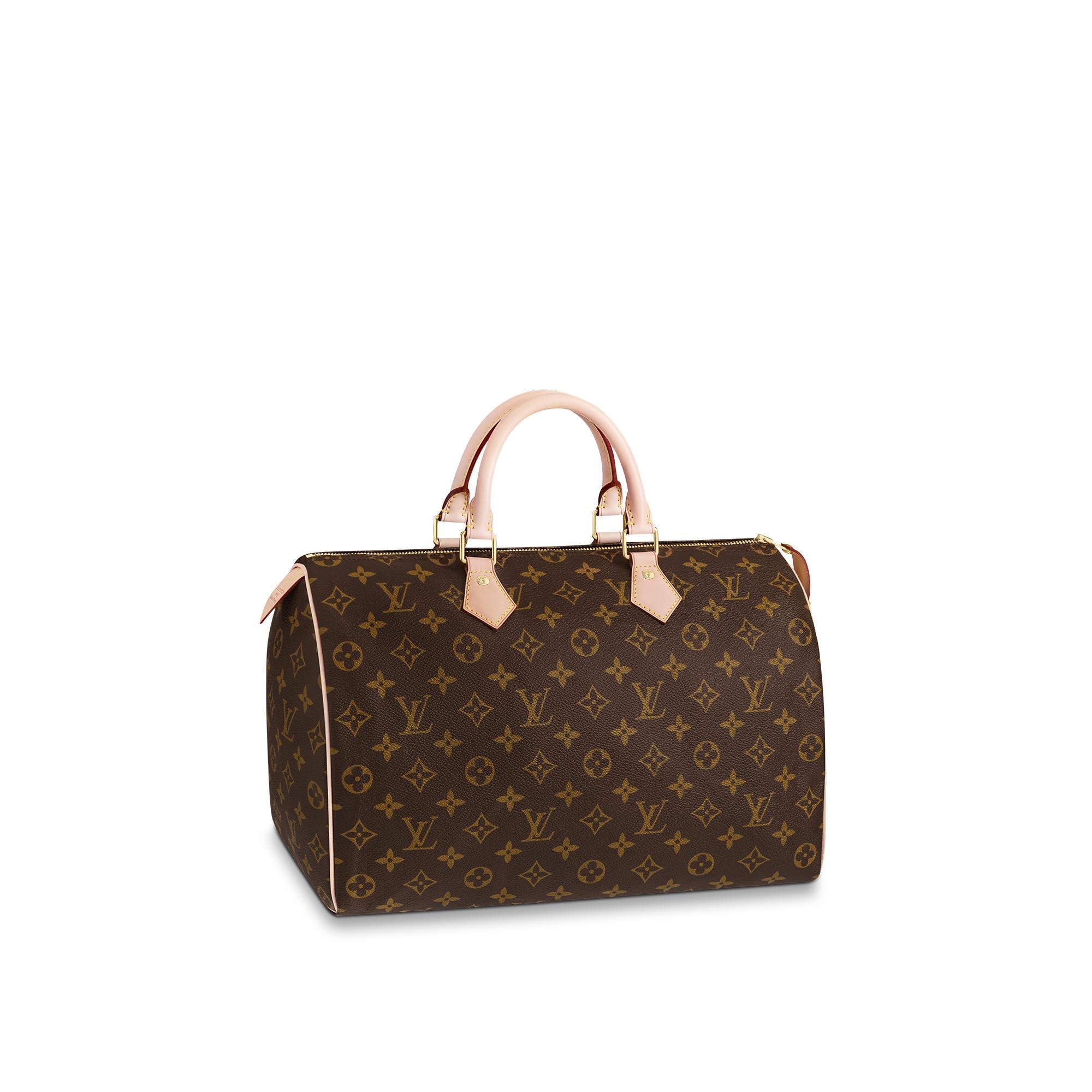 10. Fendi Peekaboo
Designed by Silvia Venturini Fendi this bag was first presented at Fendi's Spring 2009 show. This is the only bag a woman would be recommended to wear unfastened and unlocked. The Peekaboo has been designed with several compartments and a double closure so that it can be worn half-open. When it is only half closed, the bag hints at a color, texture, or leather creating a surprising contrast – hence its name. It comes in exotic leathers, fur and calfskin. It also comes in multiple colors, patterns and sizes. The Peekaboo is sleek, classic and timeless, and it is no surprise that it instantly became beloved amongst celebrities and stylish women around the globe.
Like a laidback version of the Kelly, the Peekaboo is a bag you can be sure you will be wearing it for many years to come!