Welcome to our list of Everyday Elegance: The Best Top Handle Bags!
The most elegant bag of all there are many amazing Top Handle bags to choose from! Proving everyday elegance, you can choose from different styles and price points, there is nothing more refined than a classic Top Handle.
So, without further ado here are Everyday Elegance: The Best Top Handle Bags:
1. Moynat Réjane Bag
A quiet brand that is chic and understated, the bags are handmade with some of the best quality you will ever find and the Moynat Réjane is one of their most iconic bags! The Réjane, which was first made in 1903, was named after Gabrielle Réjane, a prominent figure in French theater. It was the first ever bag to be named after a star. The simple, feminine lines are reminiscent of classic Moynat trunk detailing. Each bag takes a single artisan 20 hours to make using the intricate method known as bords francs, which exposes the leather edges of the piece all at once. This timeless design is completed by the jewel-like, Art Deco-inspired clasp, the bag also has a removable shoulder strap that allows for multiple ways of wearing it. 
This bag is chic, quiet and timeless, all you could need in a designer bag! It is also a bag not many people know, so you can be sure you won't see it everywhere.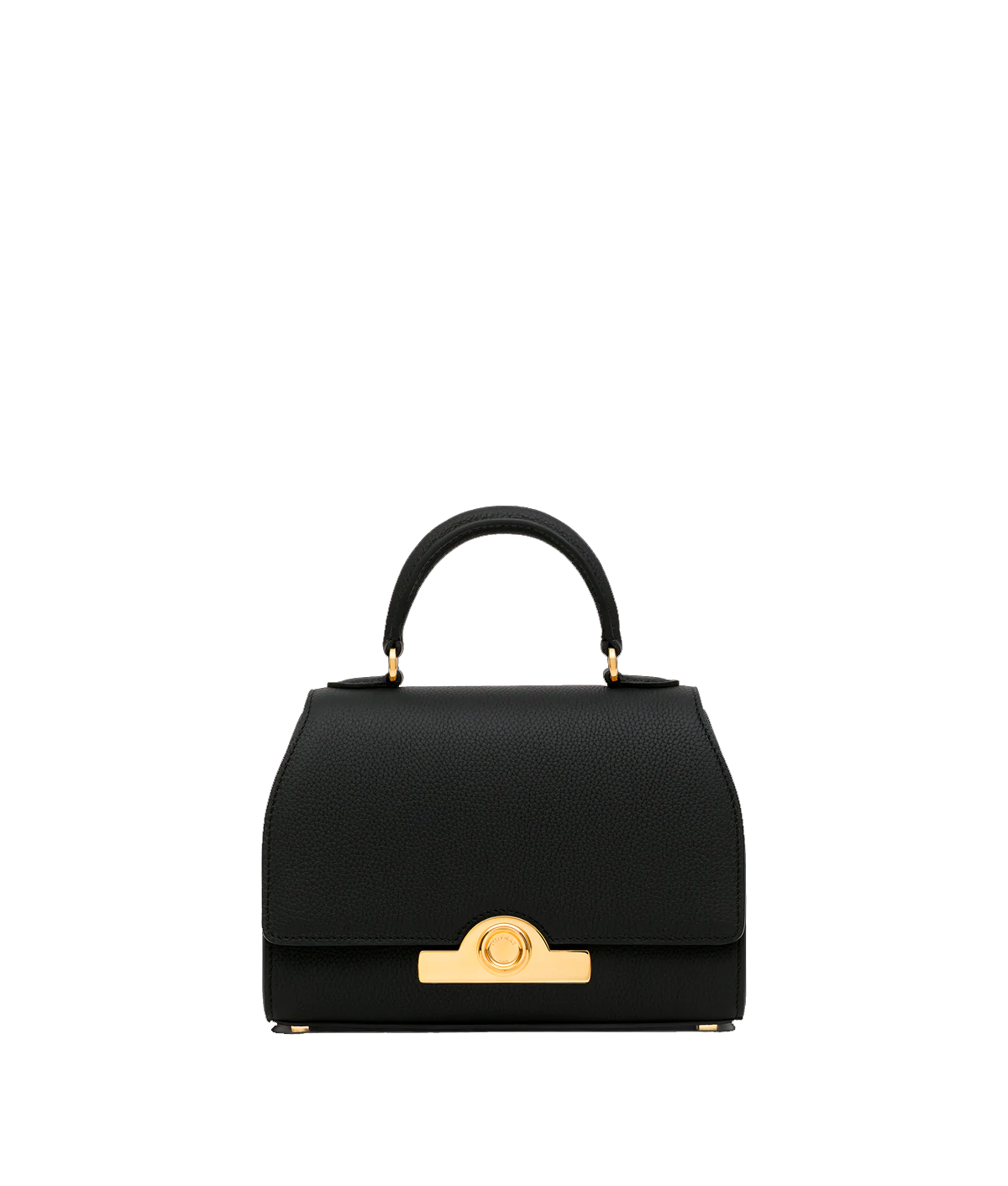 2. Ferragamo Iconic Top Handle
A timeless and beautiful bag this top handle will be a staple throughout your life! The Gancini is the signature Ferragamo horse shoe logo, it appeared on a handbag for the first time in 1969. Made in Italy from smooth leather, this refined bag is crafted for an elegant silhouette. It opens to a spacious interior with three compartments to make organizing essentials easy. You can attach the shoulder strap to wear it cross-body when running errands. The Iconic Top Handle bag is a re-release of one of the Ferragamo brand's best-known styles. It embodies the many facets of the female essence, starting from the wide range of colors and materials available.  Its extremely versatile size makes it the perfect companion for any occasion. 
Modern, practical and feminine, this elegant compact top handle has become an icon of the maison.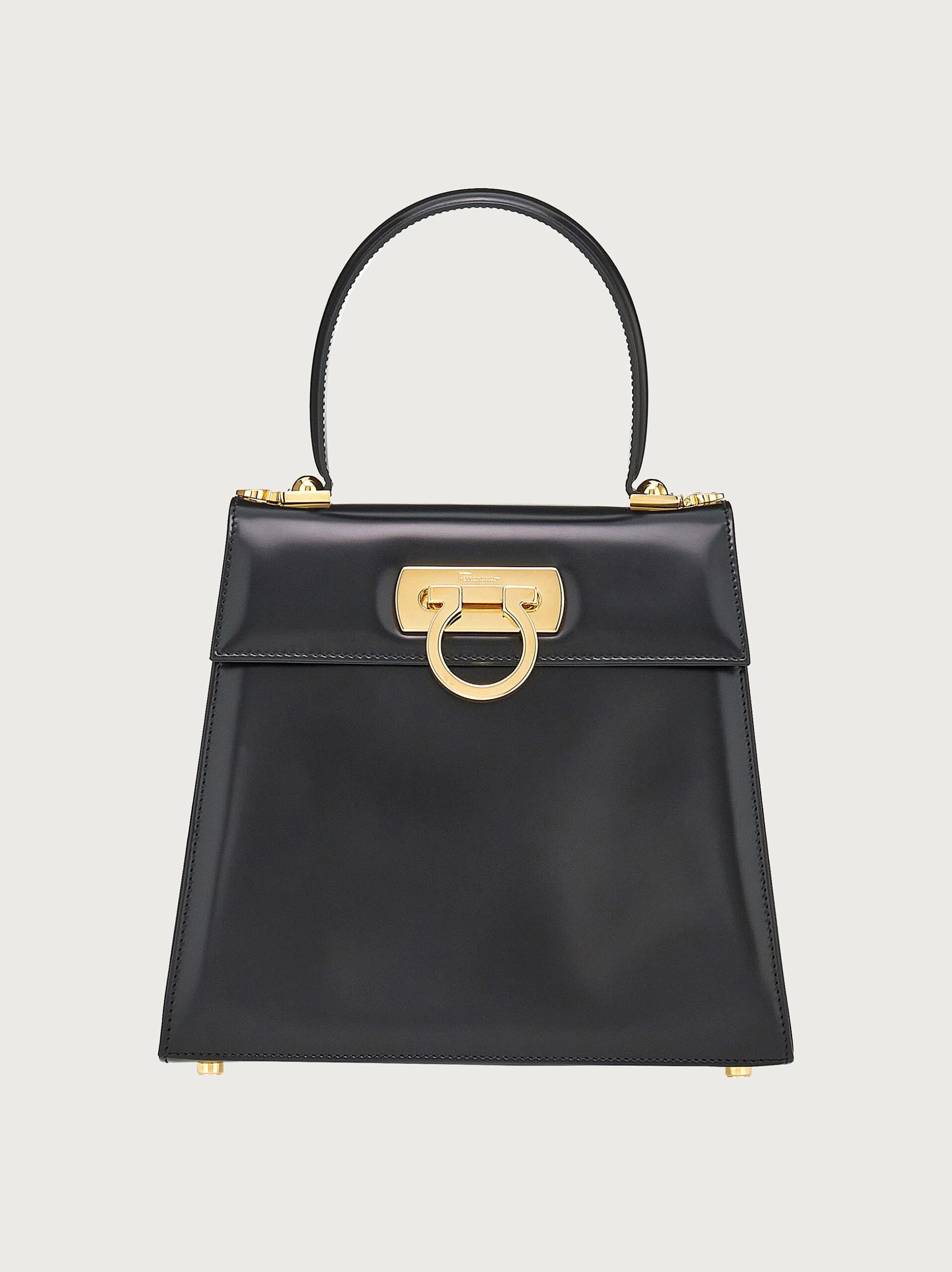 3. DeMellier Montreal Bag
This bag fits perfectly the quiet luxury trend, not to mention top handle bags will always be a staple! This eternally chic medium sized bag plays up its triangle shape from every angle. It has an interesting structured look topped by a tubular rigid top handle. You can wear it over the shoulder, cross-body or in hand for a strikingly elegant take on the perfect everyday bag. Available in maxi, medium and mini sizes this top handle will elevate any outfit and will take you through any occasion.
Top handles are among the most elegant bag styles, this classic design will always be chic!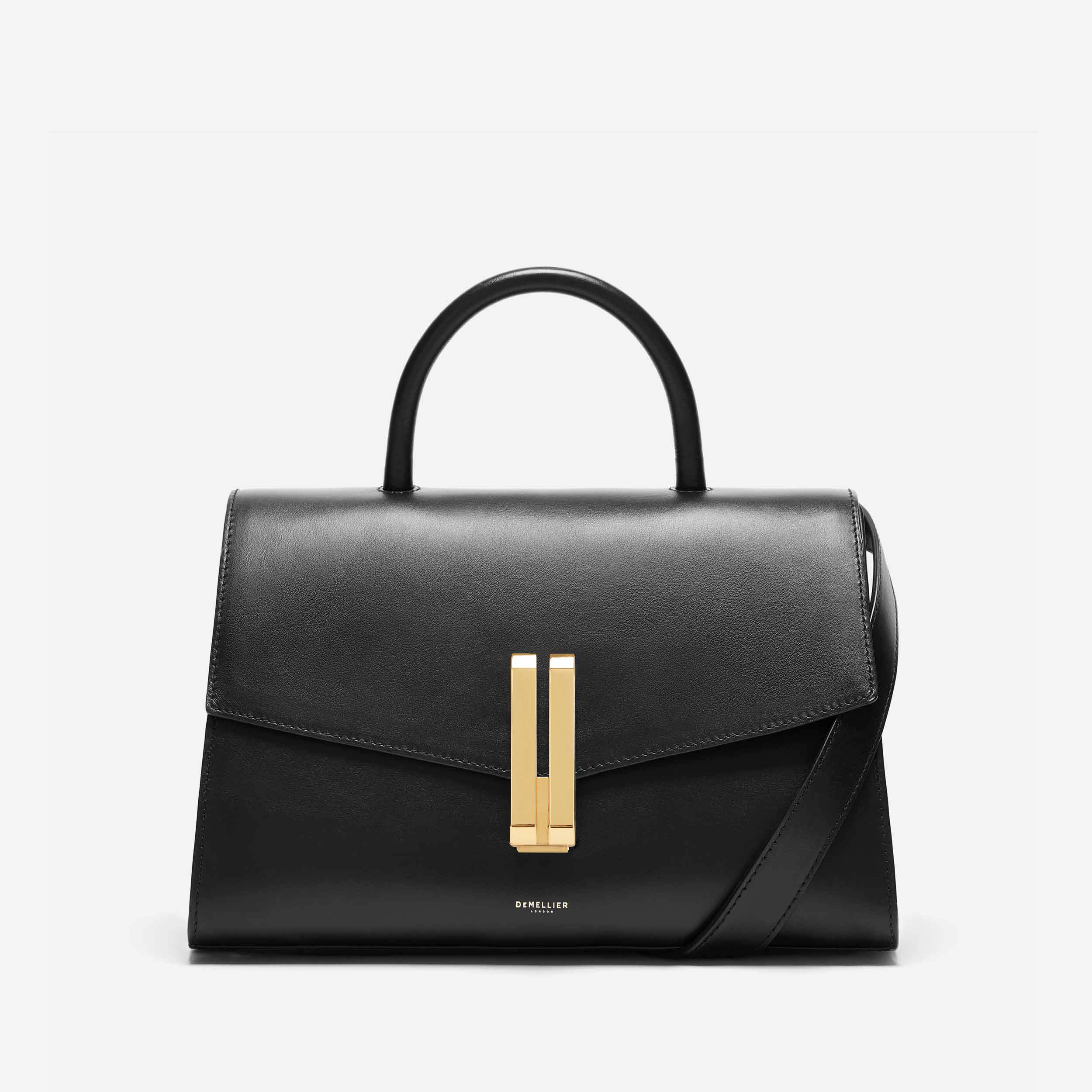 4. Chanel Coco Handle
Also known as the 'Flap Bag with Handle' Chanel released this bag in 2015. The style received mixed reviews at the time. Critics said it was too similar to other Chanel styles. However, the Chanel Coco Handle has stood the test of time and is a fond favorite among many Chanel enthusiasts. The Chanel Top Handle features Chanel's classic codes we all know and love, like the diamond quilting, the flap, the interlocking CC logo, and the chain strap, but with the addition of its distinctive feature: the top handle. This style has been growing in popularity with each year that passes.
This is a beautiful Chanel bag that is a little less serious that the classic styles but is still super chic. It is a great investment bag, selling for 104% of the original price!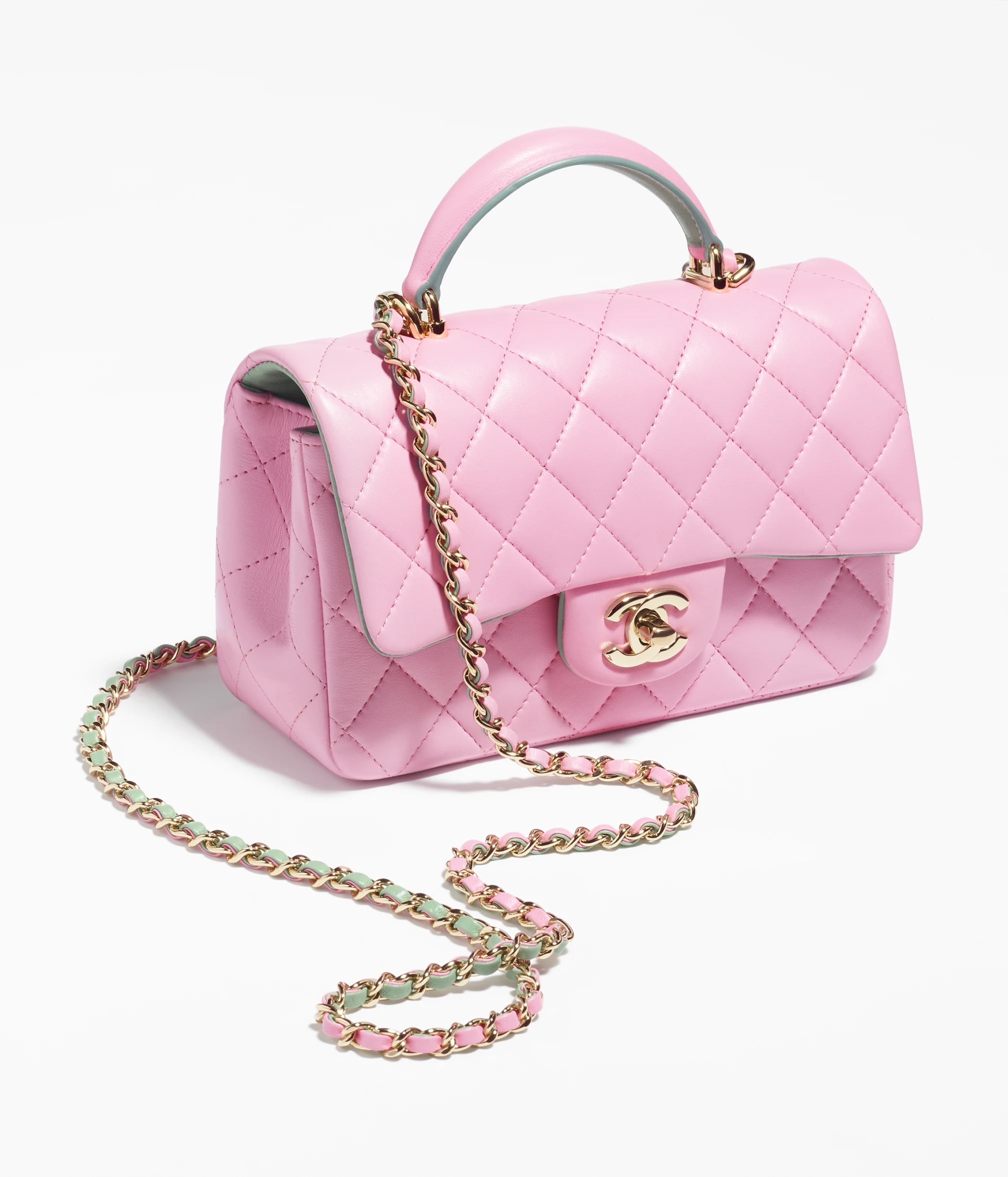 5. Hermès Kelly Bag
One of the most classic bags ever, the Kelly will never go out of style! In 1935 Émile-Maurice Hermès diversified the brands offerings designing a bag for his wife to carry. Called the Sac à Dépêches the bag was practical and elegant with a classic style. The accessory achieved worldwide recognition in 1956 when the American actress and princess of Monaco Grace Kelly used her Sac à Dépêches to cover her pregnant belly from the paparazzi. As soon as the photo of that is published on the cover of Life Magazine women from all over the world start running to Hermès asking for the Kelly Bag. In response the brand changed the bags name to the Kelly, and history was made.
Today an icon of elegance and sophistication, the Kelly is one of the most sought-after bags on the resale market. Not only for its timeless style but also for the enduring allure of the woman it is named after.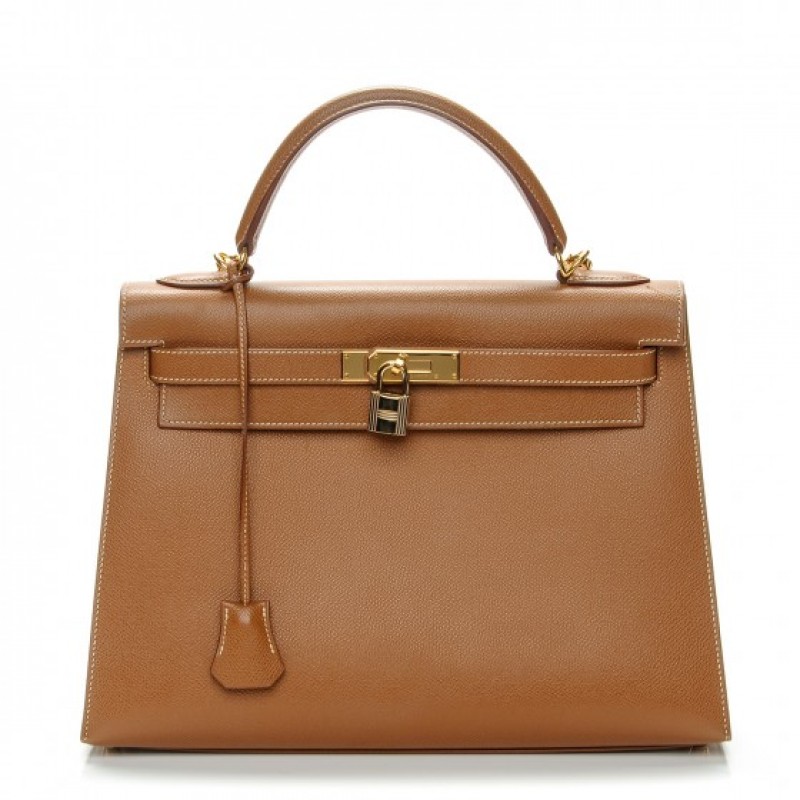 6. Aspinal of London Mayfair Bag
The Princess of Whale's Kate has proven herself as a huge fan of British brand Aspinal of London after carrying their chic styles on multiple occasions. The iconic Mayfair offers refined vintage styling with a contemporary flair, perfect for transitioning from weekday meetings to evening events. Handcrafted from the finest full-grain leather, the compact design features the recognizable signature shield lock synonymous with this memorable collection, which opens to unveil a luxurious grosgrain lining with a central zipped compartment and open pockets to either side. You can carry it by the top handle, or wear across the body using the detachable chain strap. Elegant and timeless this is a bag meant for royalty, it would be an amazing addition to any handbag collection!
This bag is just as amazing as any designer bag on the market, but for a fraction of the price!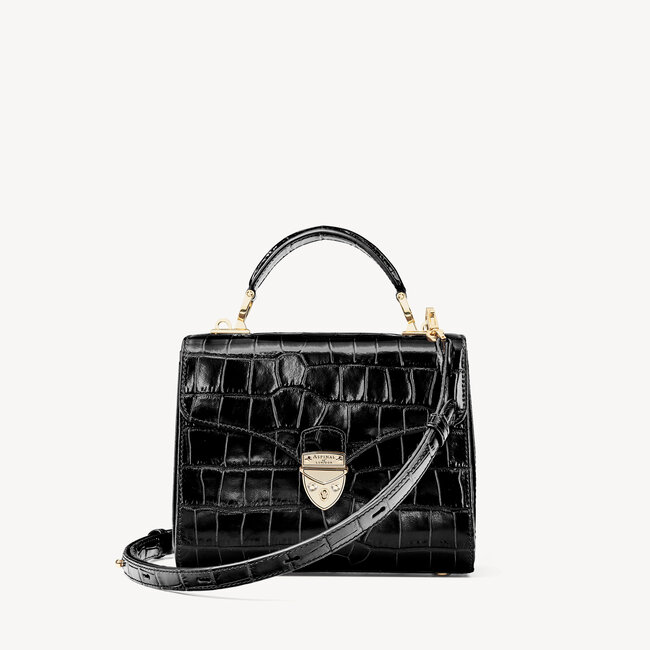 7. Delvaux Tempête Bag
With quality, history and princes that rival Hermès, Delvaux bags are some of the most amazing you will ever find! The 1967-original Tempête shape served as inspiration for the Tempête, which provides a timeless design for daily use. The Tempête is one of Delvaux's most recognizable bags thanks to its graphic lines, which were inspired by the trapeze of a sailboat, and unique jewel-like silver studded clasps. The Tempête can be worn in a variety of ways because it can be worn with or without a strap. Additionally, its distinctive studded clasps, which can be worn open or closed to provide two different attitudes and styles, give a refined glamour.
Some people say this bag served as an inspiration for the Birkin bag. It is a timeless bag you will love your whole life!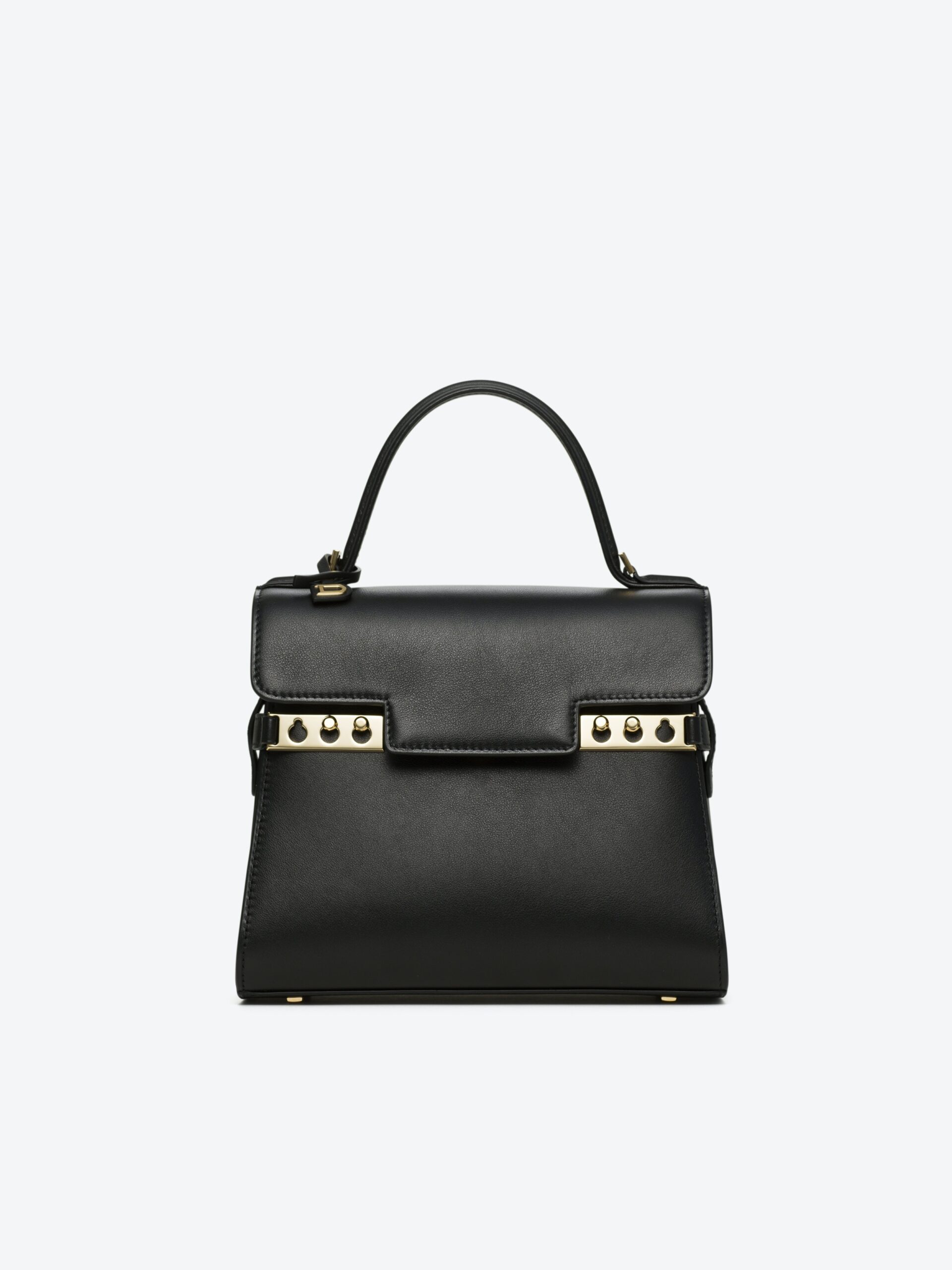 8. Furla 1927 Bag
The Furla 1927 bag is a mini handbag made of textured leather. The Furla arch becomes a part of a turnlock closure, a part of a functional but also aesthetic element that makes this line iconic. The double-handle design has a compact shape perfect for holding small items and personal belongings. The added adjustable and removable leather shoulder strap allows the accessory to be comfortable carried on the shoulder or across the body. 
A fun bag with a timeless silhouette you will love to wear this one!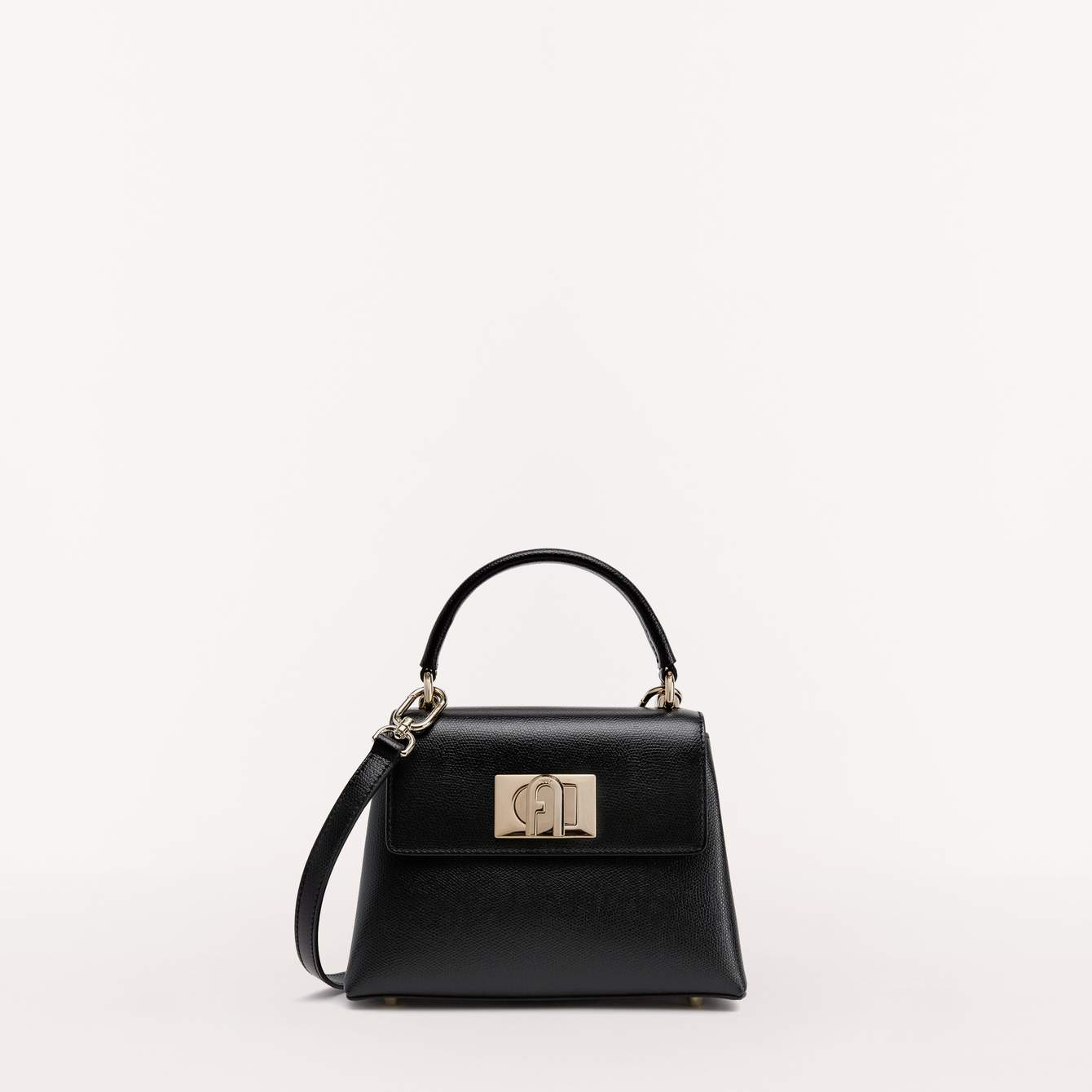 9. Saint Laurent Cassandra Bag
The Cassandra is one of those instantly recognizable Saint Laurent bags! The 'Cassandra' bag is named in honor of Adolphe Mouron Cassandre, who famously designed the label's iconic interlocking YSL logo. Crafted in Italy, it's made from smooth leather in a neatly structured envelope shape. It comes with or without a top handle. The polished gold plaque functions as a twist-lock fastening, which opens to a black interior with two compartments for organizing your belongings.
One thing I love about Saint Laurent bags is how easily they go from day to evening! This bag is perfect for both a casual lunch and a night out!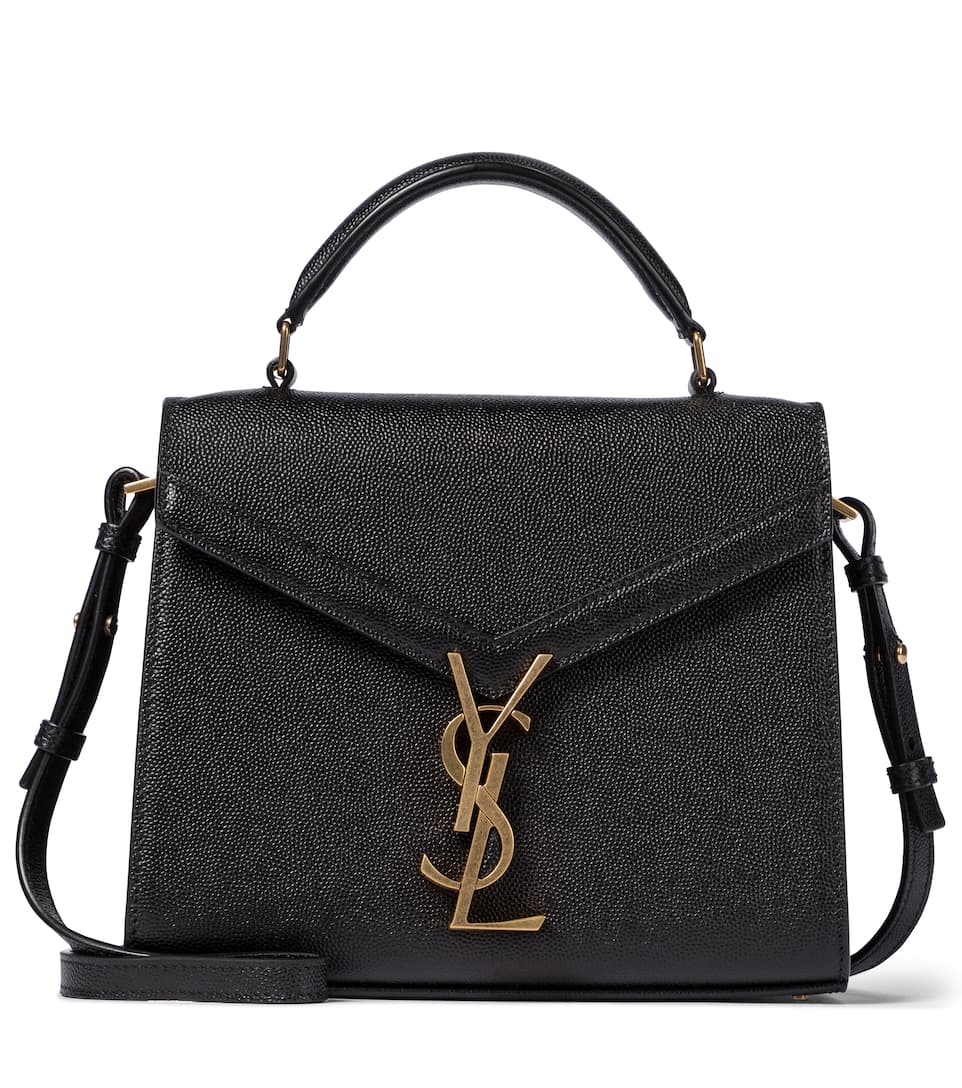 10. Fendi Peekaboo Bag
Yes this bag is well known but is not as famous and popular as other Fendi bags. Designed by Silvia Venturini Fendi this bag was first presented at Fendi's Spring 2009 show. This is the only bag a woman would be recommended to wear unfastened and unlocked. The Peekaboo has been designed with several compartments and a double closure so that it can be worn half-open – or half-closed. When it is only half closed, the bag hints at a color, texture, or leather creating a surprising contrast – hence its name. It comes in exotic leathers, fur and calfskin, and also comes in multiple colors, patterns and sizes.
The Peekaboo is sleek, classic and timeless, it will always be chic.