Welcome to our list of New Prada Bags That Are Worth Getting to Know!
Prada is an Italian luxury fashion house that was founded in 1913 by Mario Prada. It specializes in leather handbags, travel accessories, shoes, ready-to-wear, perfumes and other accessories. The first Prada store was opened in 1913 in the prestigious Galleria Vittorio Emanuele II in Milan, where they sold precious bags, trunks and travel accessories. Prada clothes and accessories have been described as both classic and eccentric, frumpy but hip. In 1978 Mario's granddaughter Miuccia Prada took the helm and was responsible for the huge Prada expansion that turned the brand into what we know today. Today, together with Raf Simons, she heads the brand as creative director.
We have Miuccia to thank for some of the most amazing bags in recent fashion history, bags that have definitely become classics! But here I'll show you the newest launches from Prada! Some are trendy styles that are super popular now, others are true classics in the making, but all of them are worth getting to know!
So, without further ado here are the New Prada Bags That Are Worth Getting to Know:
5. Prada Raffia Tote
Since its launch in the spring/summer 2020 collection this has been the most popular summer bag of them all. This tote bag with a soft, deconstructed design is made of raffia, a material of natural origin imbued with a summery mood. A new interpretation of the emblematic Prada triangle decorates the front and is embellished with the embroidered lettering logo at the center. This bag is all over our Instagram feeds, is a practical summer tote that will fit all your essentials.
It now comes in the classic square model and also in this new iteration that is bigger and has a round bottom.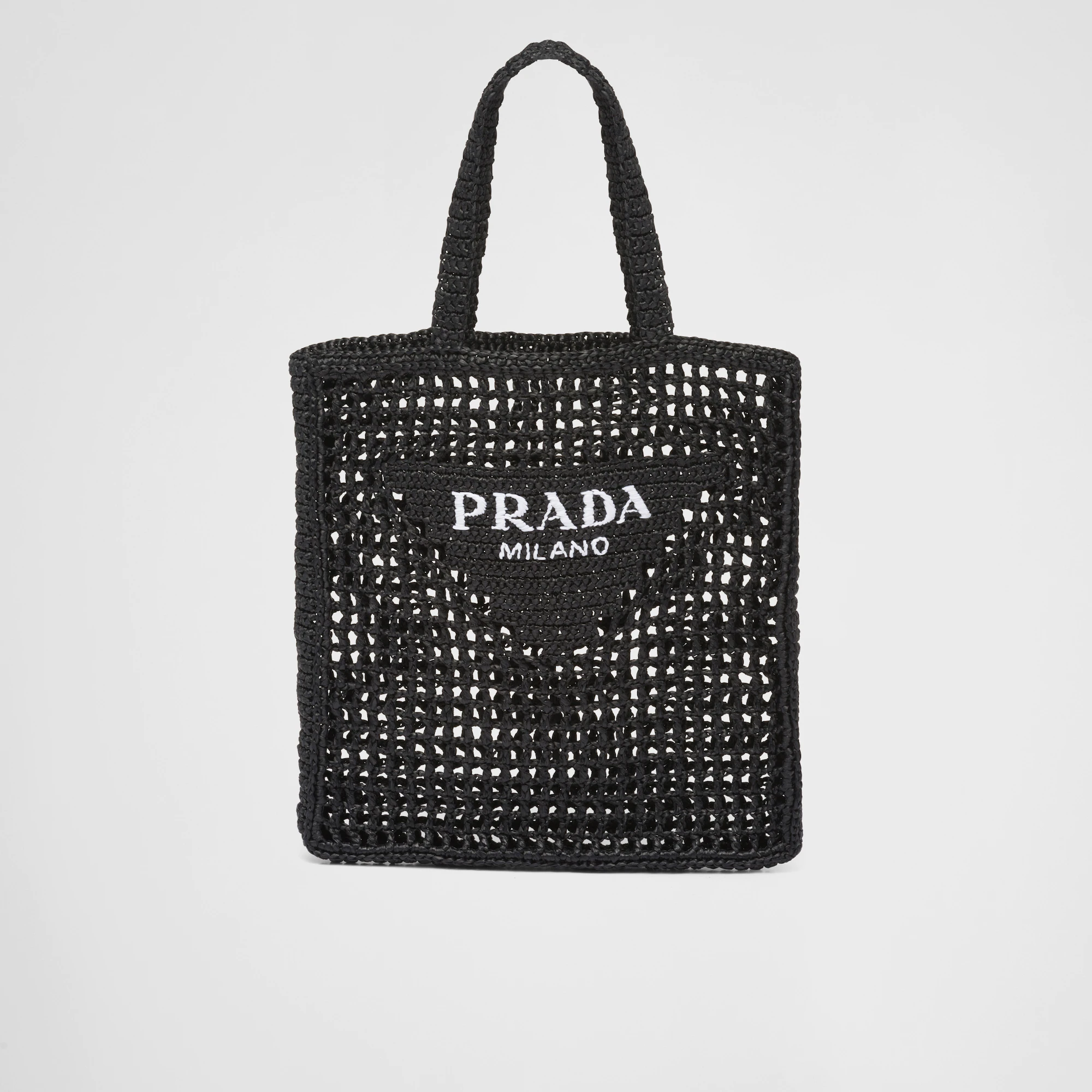 4. Prada Femme Bag
Presented for spring/summer 22 the newest Prada bag perfectly embodies de brand's DNA. Minimalist elegance, a distinctive character and versatility meet in this shoulder bag with flap that reinterprets the geometric shape of the '90s in a modern, current way. Made of fine brushed leather, an iconic material of Prada collections, the design with a horizontal line features a narrow adjustable shoulder strap that allows it to be worn as a crossbody or shoulder bag. The rectangular silhouette is decorated with the emblematic enameled metal triangle logo. Like most Prada bags, the Femme is minimalist but not boring, is classic but still modern, it would truly be a staple in your closet.
A bag for all kinds of events, from lunch with the girls to a fancy night out, you will not regret buying this one.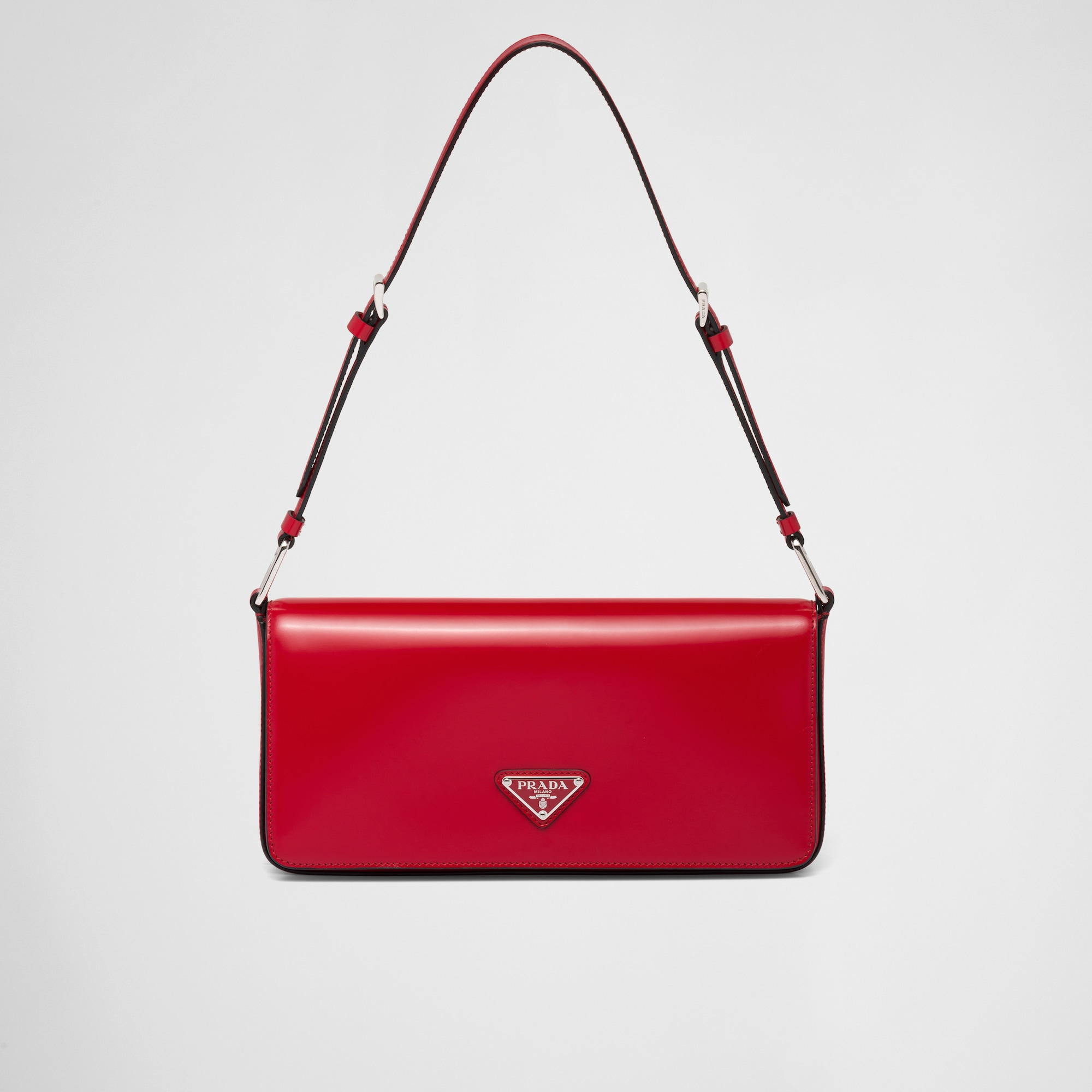 3. Prada Moon Bag
Reimagining the iconic lines of a model from the Prada archives from the 2000s, this is the newest Prada bag that will be super popular this spring! This nappa leather bag combines traditional elements reinterpreting them in a new way, with an innovative soft design. Softness and simplicity of the silhouette define this hobo bag, embellished by the ton-sur-ton triangle logo that frames the lettering logo. This bag was first presented last fall, but now is it's time to shine!
Buckle bags are a big trend this season and this is one of the best you could find!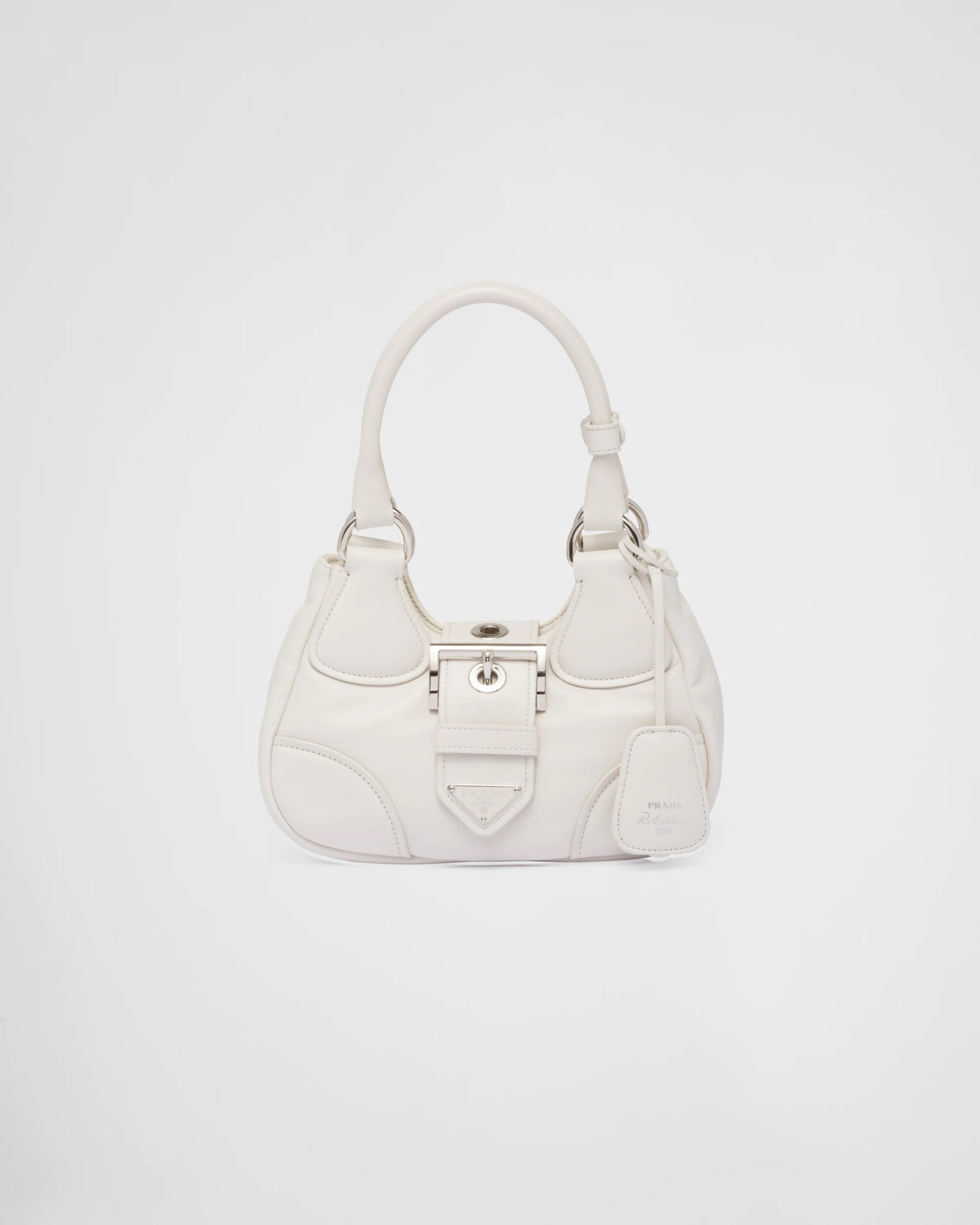 2. Prada Cleo Bag
The Prada Cleo bag with sophisticated allure reinterprets an iconic design of the brand from the 1990's, it was launched in late 2020. Sleek curved lines emphasized by the particular construction rounded on the bottom and sides give this hobo bag a soft, light look. Brushed leather, a modern and versatile material that is distinctive in Prada collections, is ideal for creating always new combinations and contrasts. The Cleo bag now comes in a mini size, with a shoulder strap and also with a flap, not to mention the multiple colors, patterns and materials. 
This bag will be a staple in your wardrobe. It is a chic, cool and beautiful bag that you will love for many years.
1. Prada Re-Edition 1995
Prada is known for reinventing classic styles and this bag is their latest launch. This handbag, a re-edition of an iconic Prada bag of 1995, was first presented in Prada's spring/summer 22 collection and is characterized by its elegant geometric silhouette with distinct, minimalist lines. Formal allure and practicality meet in its design with a central zipper closure and three internal compartments, enhanced by the sophisticated accent of the silver screen-printed lettering logo. The accessory is made of fine brushed leather, an expression of the brand's expertise.
This bag is elegant, minimalist and would be an amazing everyday bag!