Welcome to our list of The 10 Best Designer Bags to Wear on Vacation!
When packing to a vacation do you know which bag you should take with you? I'm not talking about a travel bag, but the bag you will wear once you get there. The bag should be easy to carry, not too big and not too small, and of course elegant and stylish. Here I'll show you the best bags for a vacation to different locations, from beach bags to practical crossbodies.
So, without further ado here are The 10 Best Designer Bags to Wear on Vacation:
1. Hermès Constance Bag
Part of the Hermès trinity, the Constance is the most famous Hermès bag apart from the Birkin and the Kelly, and is an amazing vacation crossbody bag. Said to have left the factory on the same day that Hermès designer Catherine Chaillet's fifth child was born, the Constance bag entered the market in 1959, and was named after the designer's newborn daughter. Although designed more than 50 years ago, the Constance's elegant shape and functional design make it a favorite among collectors. Jackie Kennedy's go-to, this youthful yet sophisticated Hermès bag can be worn casually during the day or for an evening out. Like the Birkin and Kelly, the Constance comes in many material and hardware combinations.
Prices of the Constance start at $7,950, but the limited-edition ones can easily cost more than a Birkin.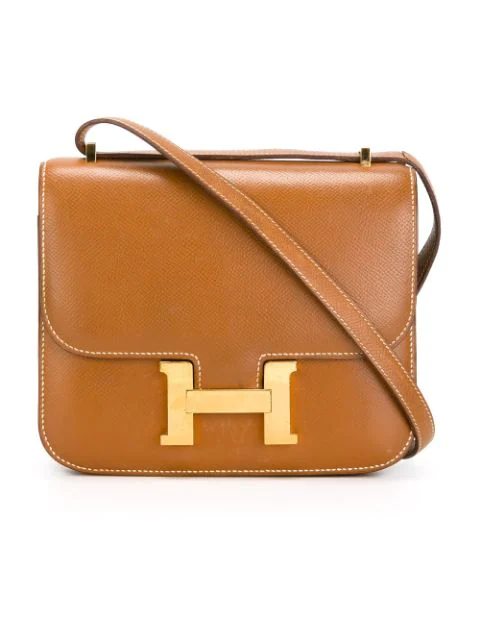 2. DeMellier Vancouver Bag
If a crossbody is your ideal vacation bag, you will love the Vancouver bag! DeMellier is a favorite of the royal family! With classic designs, amazing quality and a great price point this might be the bag for you. The London based brand offers timeless, elegant pieces that are ethically crafted in Spanish ateliers. The Vancouver presents a sleek structured design that marries the strength of the arrow-inspired double-bar lock with soft round edges. With a vintage yet contemporary look, the Vancouver is wonderfully versatile thanks to its adjustable strap that can be worn cross-body or over the shoulder.
This is the perfect crossbody for everyday wear, It is minimalist, stylish and chic all at once!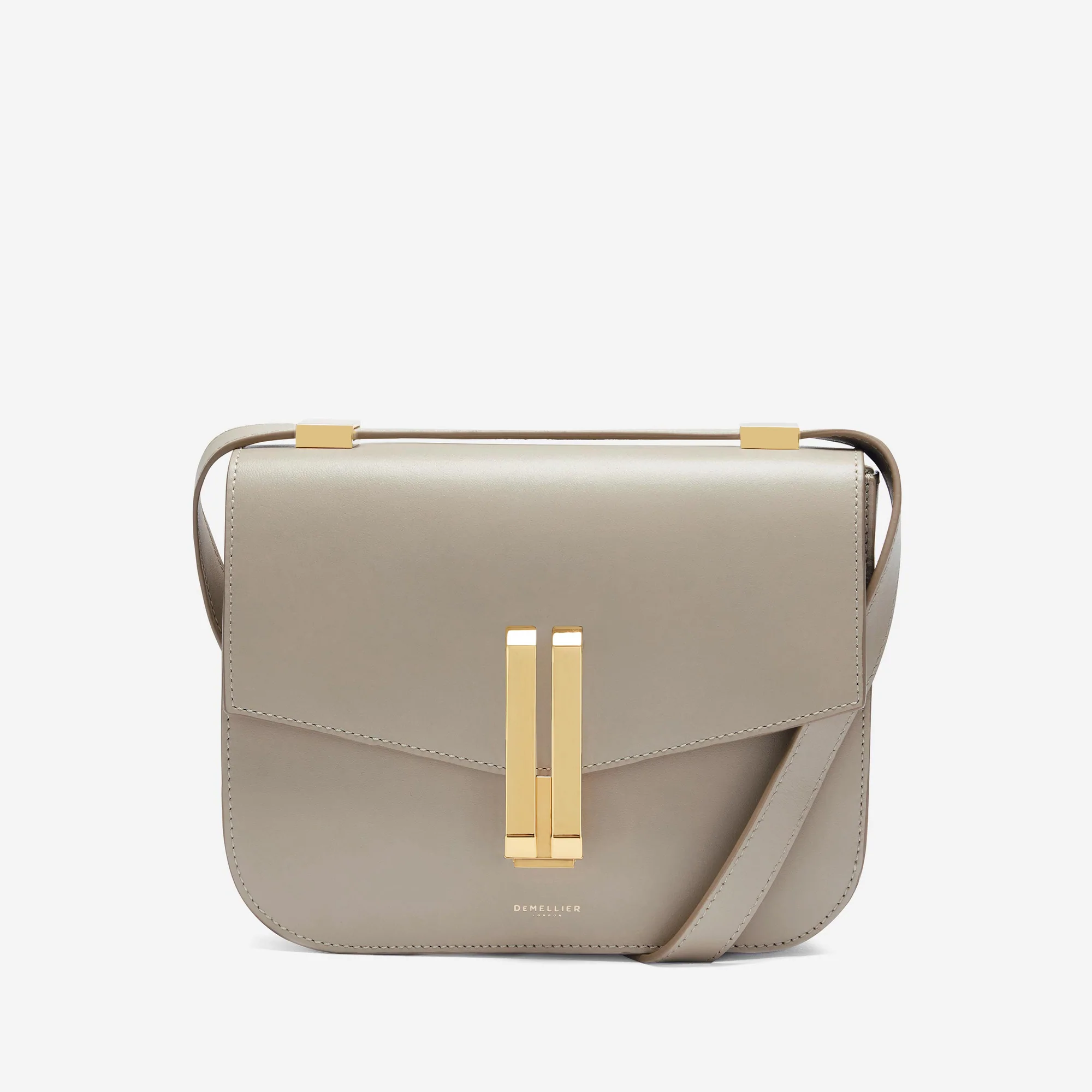 3. Longchamp Le Pliage Tote
If you need a roomy and practical tote for your vacation, this one is for you! Designed by Philippe Cassegrain in 1993, Le Pliage has achieved cult status worldwide. It all began when he had the ingenious idea of using nylon destined for the military to create innovative bags that were sturdy yet light. Today, Le Pliage comes in an array of different fabrics, sizes and colors to suit your every need. Ideal for everyday use and for traveling, LE PLIAGE is light as a feather, folds away to the size of a paperback, and is durable enough to keep all your essentials close to hand. Inspired by the Japanese art of origami, the combination of nylon and Russian leather allows the Le Pliage bag to be folded and unfolded as often as desired.
An extremely durable tote, this bag will take you through many airport runs!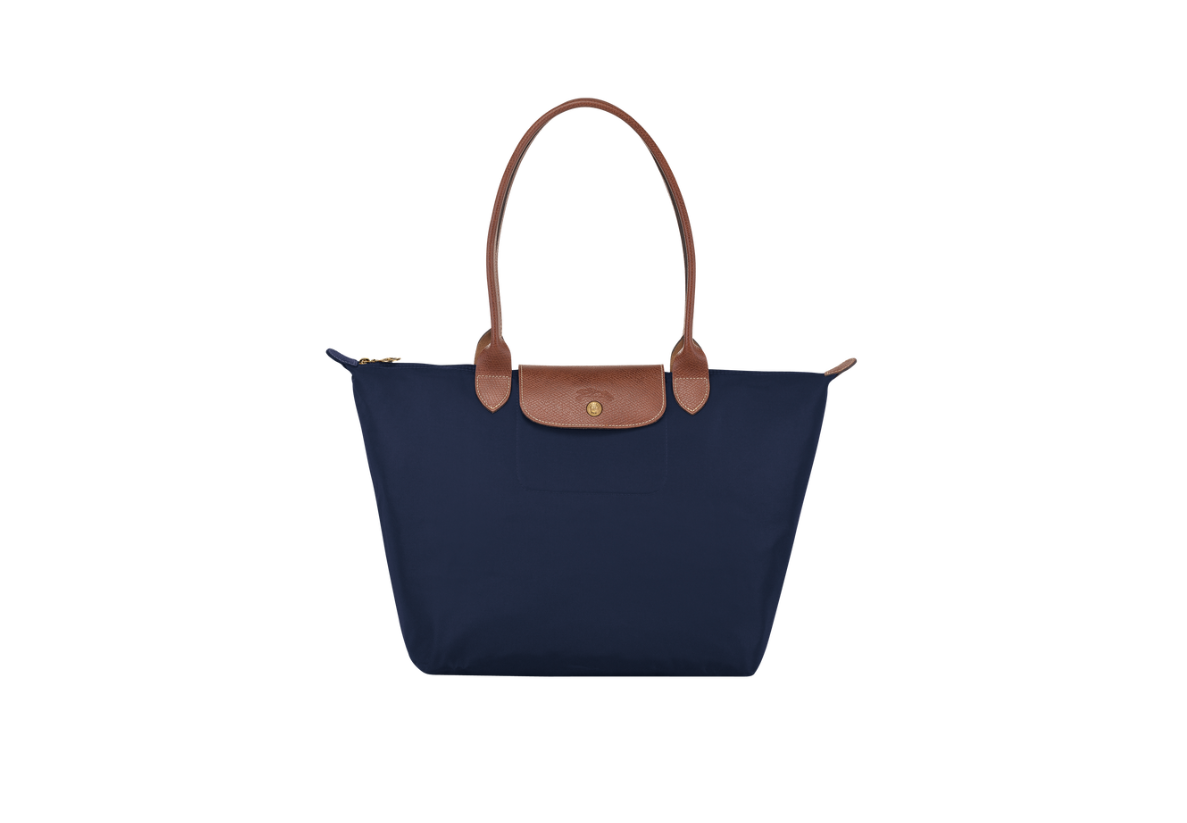 4. Celine Triomphe Bag
A new bag that is becoming a classic, the Triomphe will be a staple in your life. The Celine Triomphe bag was designed by Hedi Slimane in 2018 and it bears the Celine logo designed by Celine Vipiana herself. In 1973, Vipiana introduced a newly designed logo that featured an intertwined double C design, with an intricate center pattern that nodded to the architecture of the Arc de Triomphe. The bag has become a classic and its understated and minimalistic look is a perfect representation of the Celine style.
Offering hands-free ease, a crossbody will always be a staple while on vacation!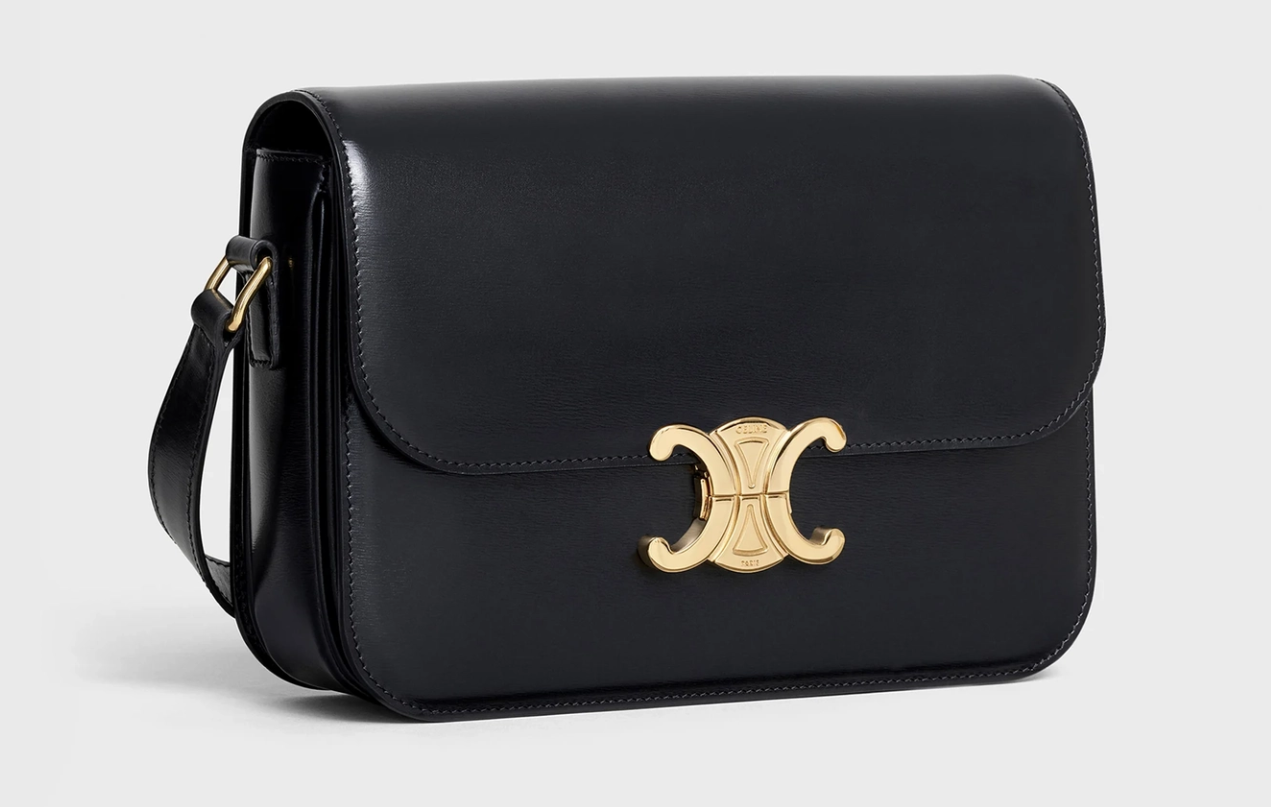 5. Loewe Basket Bag
The Loewe Basket is an elevated take on the humble woven palm-leaf market bag, that showcases craftsmanship and natural materials. Loewe's basket bag does everything it should, and best of all, it comes in a variety of colors and sizes, so there is absolutely no reason not to wear it all year round. This is a classic and universal style; basket palm bags will forever be summer staples. There are so many styles of the Loewe basket that I'm sure you'll find the one for you! When compared to other palm totes from other luxury brands the Loewe Basket is cheaper and unlike other popular brands this one is handmade.
If you are going to a beach vacation, the Loewe Basket is the one for you!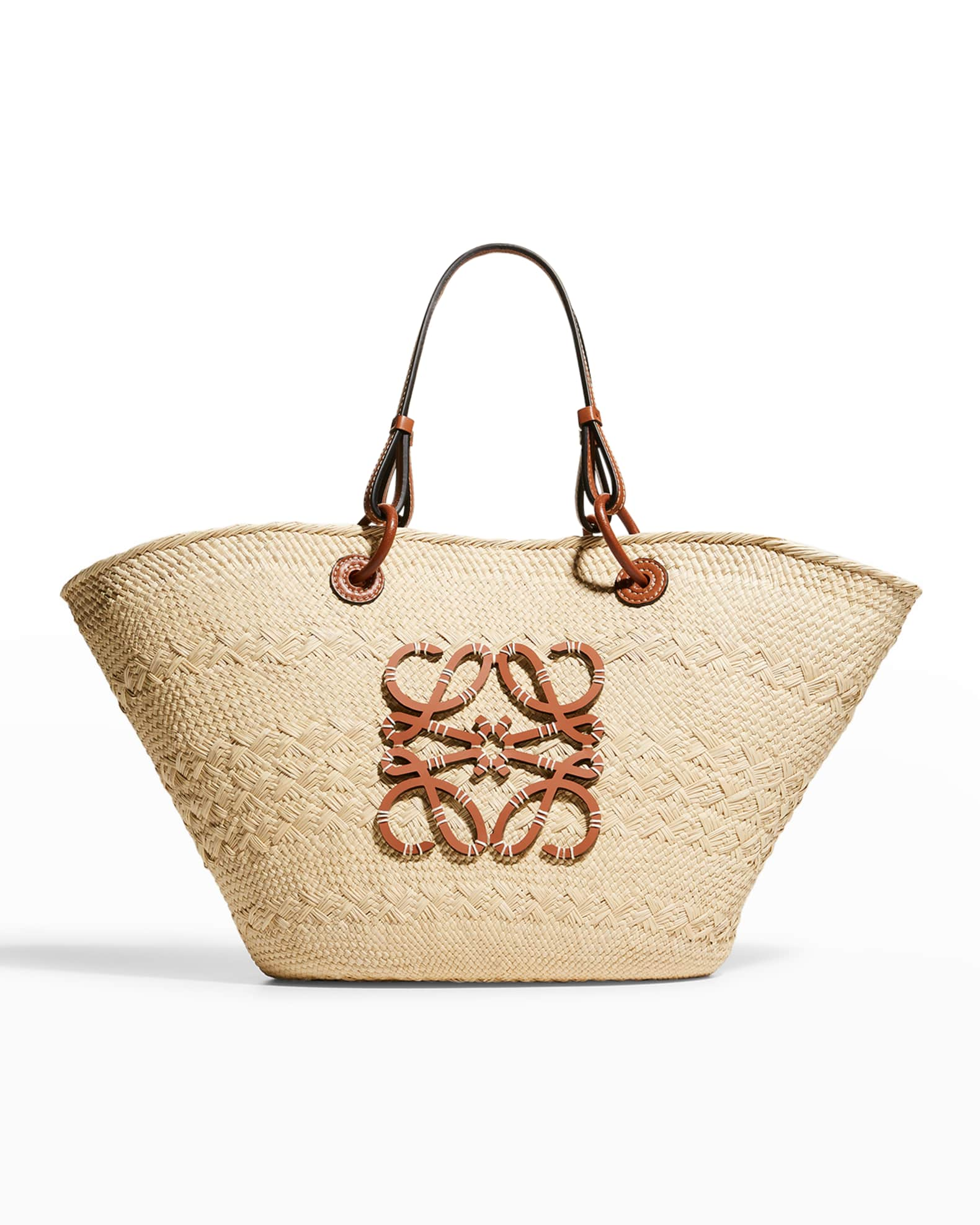 6. Mansur Gavriel M Frame Box Bag
A crossbody bag is a staple for vacations and you will not regret buying this one! Mansur Gavriel was founded in 2012 with only two offerings: a tote and a bucket bag. Since than they have expended and become a brand that is all about timeless luxury bags, and the M Frame is one of their most iconic styles! Crafted from smooth Italian Calf leather, the M Frame Box Bag is surprisingly spacious and versatile, featuring two interior gusset compartments and an adjustable strap that can even be removed entirely. It's made from high quality vegetable-tanned leather that is sourced from a family-owned tannery in Italy and is intended to age naturally over time, growing in character the more you use it. This is a stunningly chic everyday bag, it would be a staple in your collection!
And you know who loves this bag? The one and only Taylor Swift! That is reason enough to buy this one!
7. Goyard Saint Louis Tote
One of the most classic monogram tote bags, the Goyard St. Louis served as inspiration for all the monogram tote bags that came after. The Saint Louis bag was initially designed as a beach bag. Reversible, with the Goyardine on the inside it is perfect for taking home wet things after a day at the beach. It is also a perfect tote for everyday wear, from work meetings to running errands. The name of the bag is a reference to King Louis IX of France, known as Saint Louis. This tote is the most iconic and famous bag of Goyard! The tote gained mainstream popularity in the early 2000's on the arms of celebrities like Hillary Duff and Pharrell Williams. The St. Louis tote is made from Goyardine and is unlined. It is also extremely light and completely reversible.
If you need to carry a lot while on vacation, this tote is the one for you!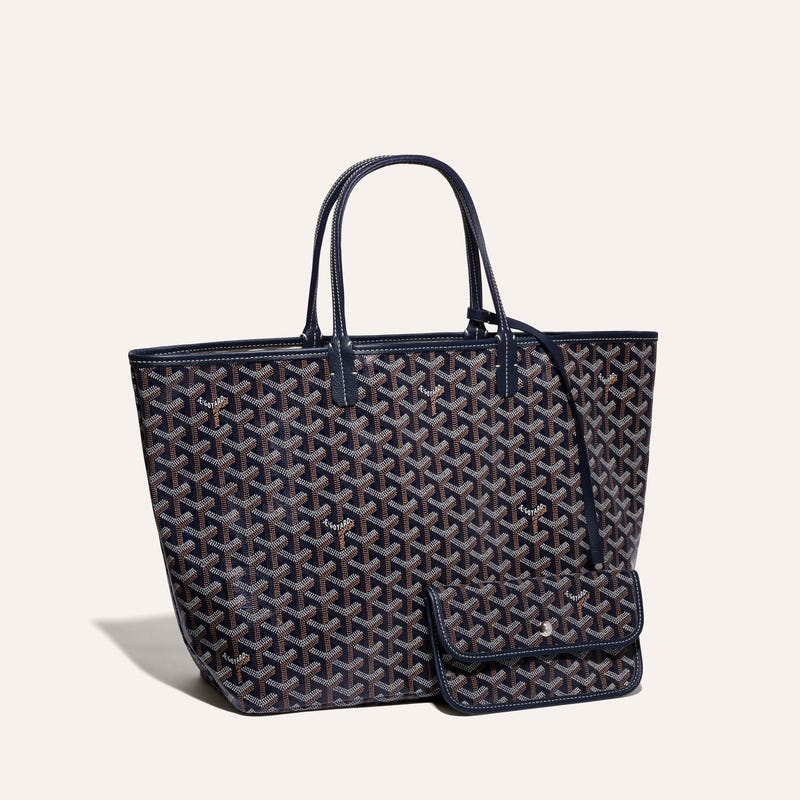 8. Prada Cleo Bag
Ideal for day or night, the Cleo is the perfect size to take on a vacation. The Cleo draws inspiration from Prada's hobo bags from the 1990s archives and is crafted using traditional manufacturing techniques. Its construction incorporates some of the brand's codes, including flowing lines, sloping sides and an enveloping shape. Feminine, elegant and modern, this Prada Cleo bag is made of fine brushed leather, an expression of the brand's expertise. The Cleo bag now comes in a mini size, with a shoulder strap and also with a flap, not to mention the multiple colors, patterns and materials. 
You can wear the Prada Cleo to any occasion, it is a chic, cool and beautiful bag that will never go out of style!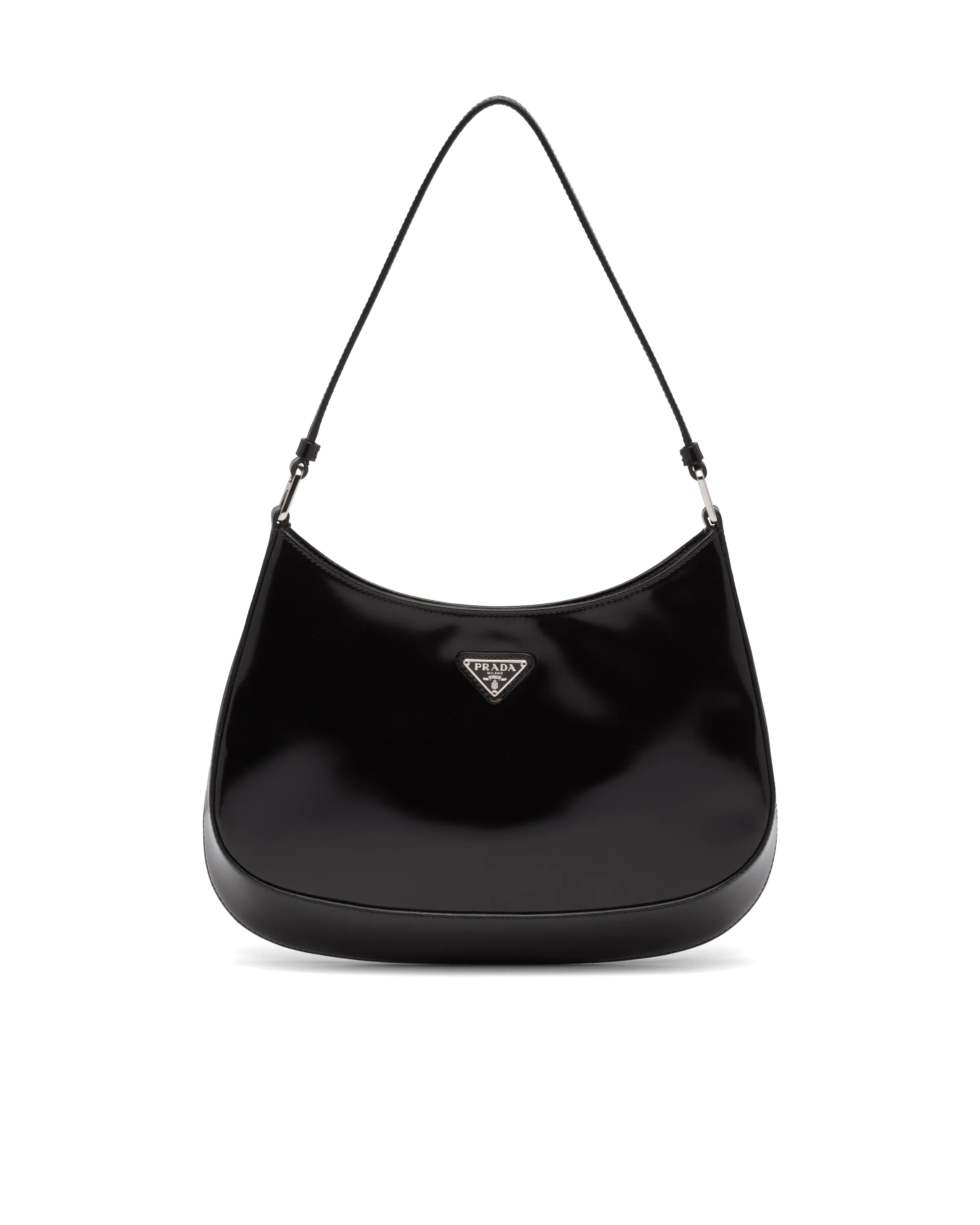 9. DeMellier Santorini Tote
If you are going on a beach vacation a basket bag is a must! This elegant summer tote is handwoven in Morocco from 100% natural palm leaves. Each bag is a unique creation! Its key features are a clean leather harness that holds the body of the bag and two handles that are long enough to be carried comfortably over the shoulder. The interior easily fits all your daily essentials and is the perfect beach companion.
Available in tree sizes, this is one of the best basket bags for summer 23!
10. Saint Laurent Solferino
A crossbody is always a staple on vacations, and this one will easily take you from day to night. This elegant and minimalistic bag was launched in 2020 and it was an instant hit. This new addition to the Saint Laurent collection fuses heritage aesthetics with a modern appeal. The bag is slightly boxy and carries the iconic YSL logo, it is a satchel style bag that comes in smooth leather and suede. It has an adjustable strap that allows you to carry this bag on your shoulder or crossbody.
This is an amazing everyday crossbody bag and is also the perfect embodiment of the Saint Laurent style, that is understated while still being fashion-forward with a rebel appeal.