Welcome to our list of The 10 Best Handbag Trends for 2024!
With 2023 coming to an end, it is time to see the amazing handbag trends the new year will bring us! While some trends from this year will continue strong, some new and exciting trends are coming, and here I'll show you the best ones. There will be no shortage of amazing bags in the year to come!
So, without further ado here are The 10 Best Handbag Trends for 2024:
1. Oversized Tote Bags
When it comes to handbags, size does matter! Big totes have been trending for a few seasons now, but they will continue strong in 2024.With room to fit all you might need brands like Ferragamo and Loewe presented their take on the extra large tote. The most practical trend of the season you will never again worry about not having space for your stuff. Elegant and versatile these roomy totes will be staples for the new year!
The trendiest bag of 2024 will be the Ferragamo Hug bag, it is a chic oversized tote you will love all your life!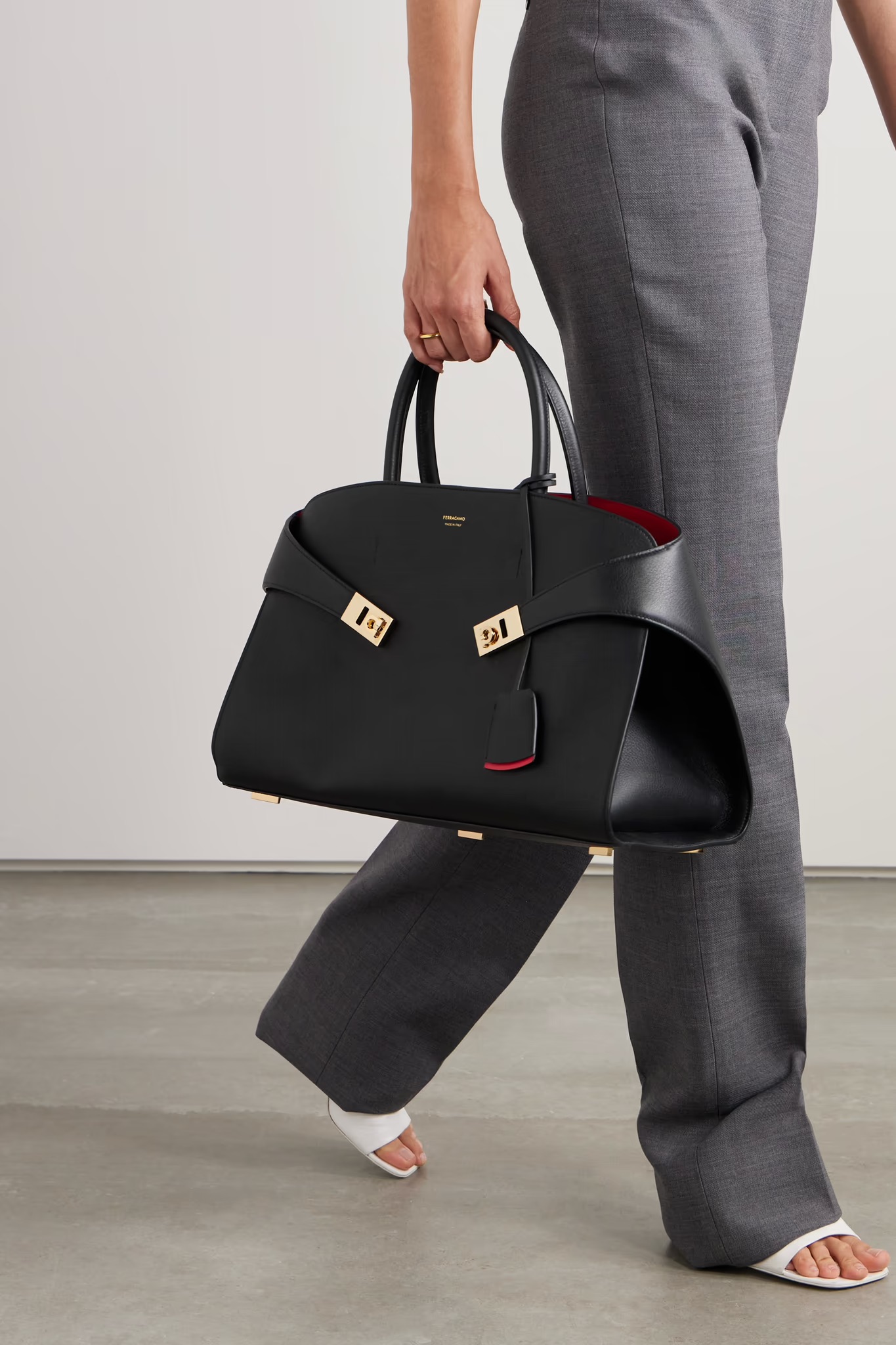 2. Top Handle Bags
We usually see trending new shapes and details, but from time to time a classic bag design will increase in popularity, in fall 23 it is the iconic top handle and it will continue to be super chic next year. With an archive hailing back to the early 19th century, top-handle bags became the go-to companion for women due to their delicate charm and easy-to-carry nature. The leather top-handle bag is a must-have for pairing with workwear and everyday outfits with a timeless, feminine style. A top handle can be a work briefcase or an evening bag, they do add a sophistication to any occasion. The great thing about buying into this trend is that it isn't really a trend, a top handle is a classic bag that will never go out of style!
The DeMellier Montreal bag is one of the most elegant top handle bags you will ever find!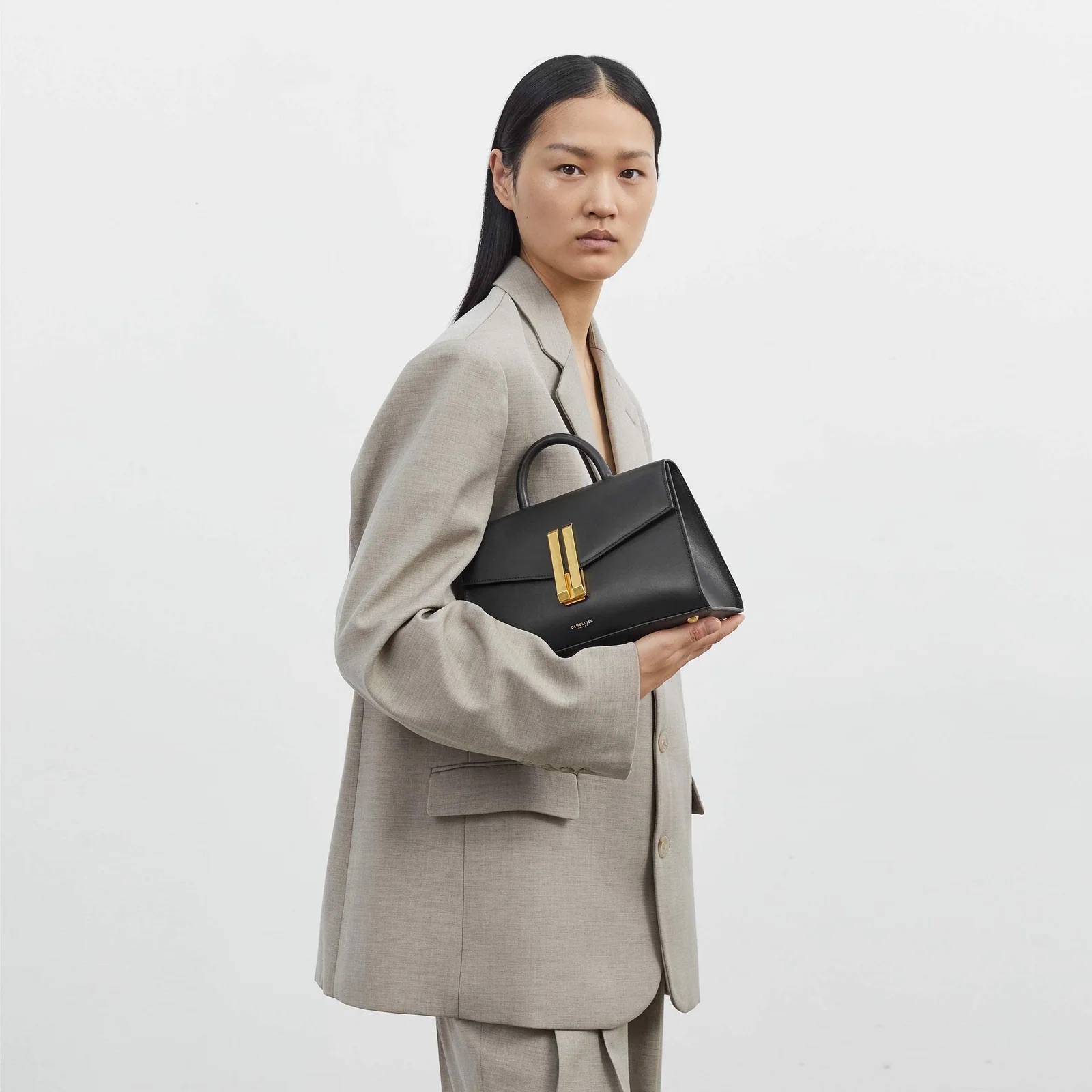 3. Unstructured Bags
Unstructured shapes like totes, hobos and even daytime clutches will be super popular in the new year. Slouchy shoulder bags are the perfect everyday bags for 2024, fitting all you might need they have a laid-back casual style. This is a cool-girl trend that is also practical and elegant, what could be better?
This Toteme Suede Tote will be a staple for 2024!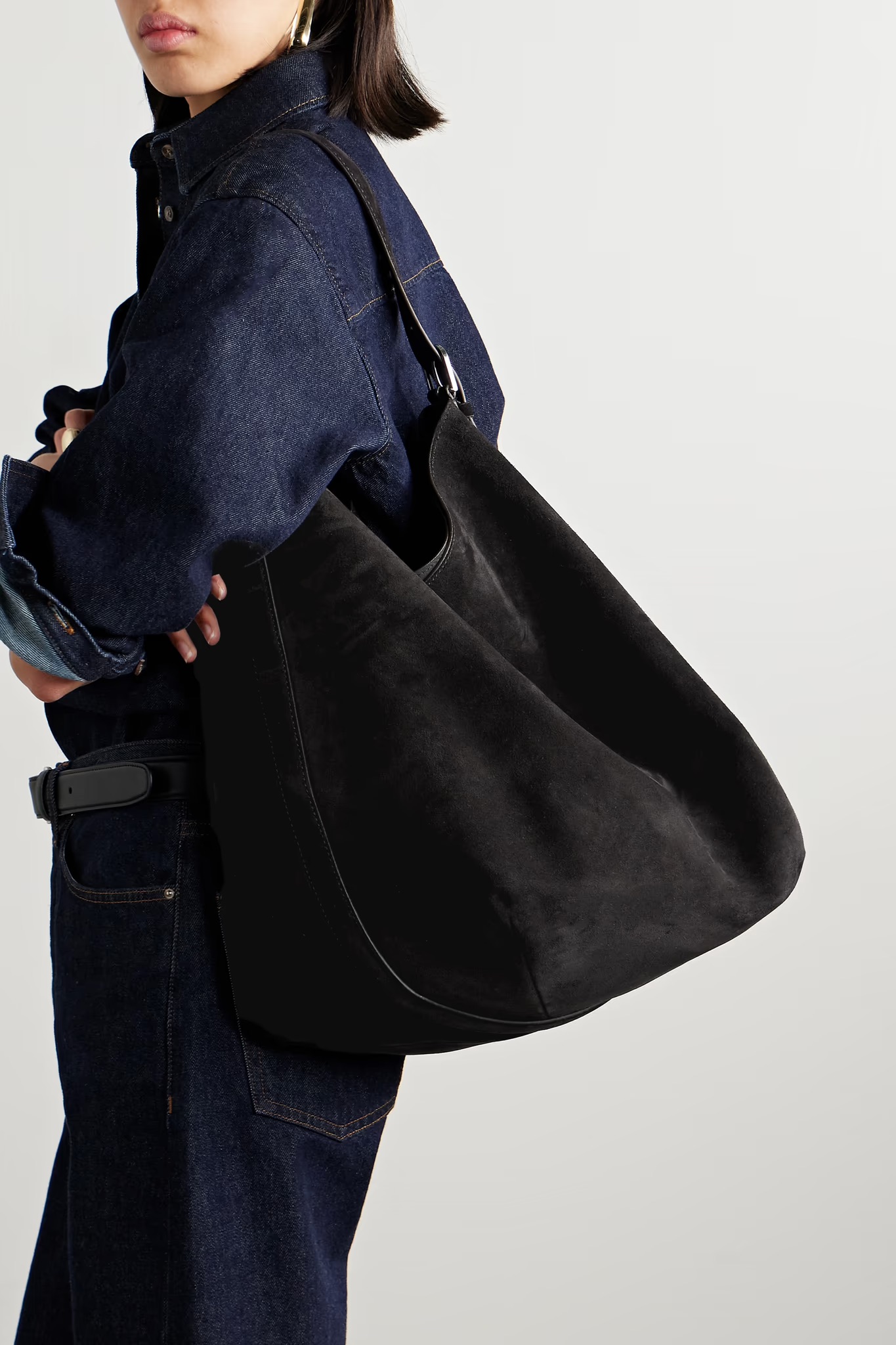 4. Clutches
We all need a good clutch for evenings out, and in 2024 they will be super trendy. From wallet-like shapes, to structured feminine silhouettes and big pouches, they can also be worn during the day! From MiuMiu to Saint Laurent this season's clutches are elegant, classic and stylish.
This Saint Laurent Uptown clutch will forever be a staple!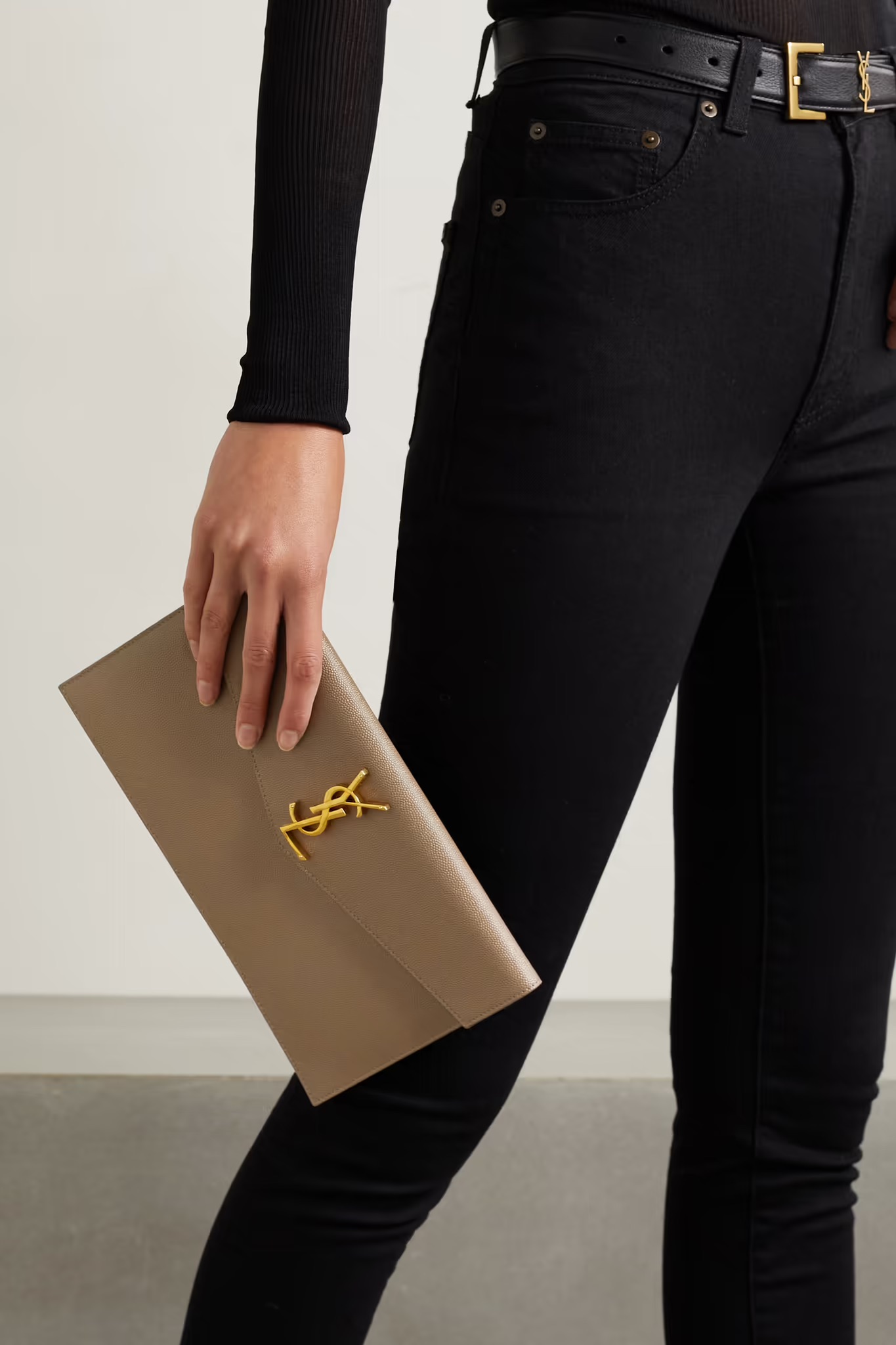 5. Croc-Effect Bags
Elegant and timeless croc embossed bags will be a big trend for 2024, specially if they are quiet luxury! With no logos and understated shapes croc-effect bags will elevate any outfit. From Givenchy to Gucci and Fendi many brands presented croc bags, from clutches to work totes there are amazing shapes you can choose from!
The DeMellier New York bag in croc-effect leather is perhaps the most elegant everyday bag you will ever find!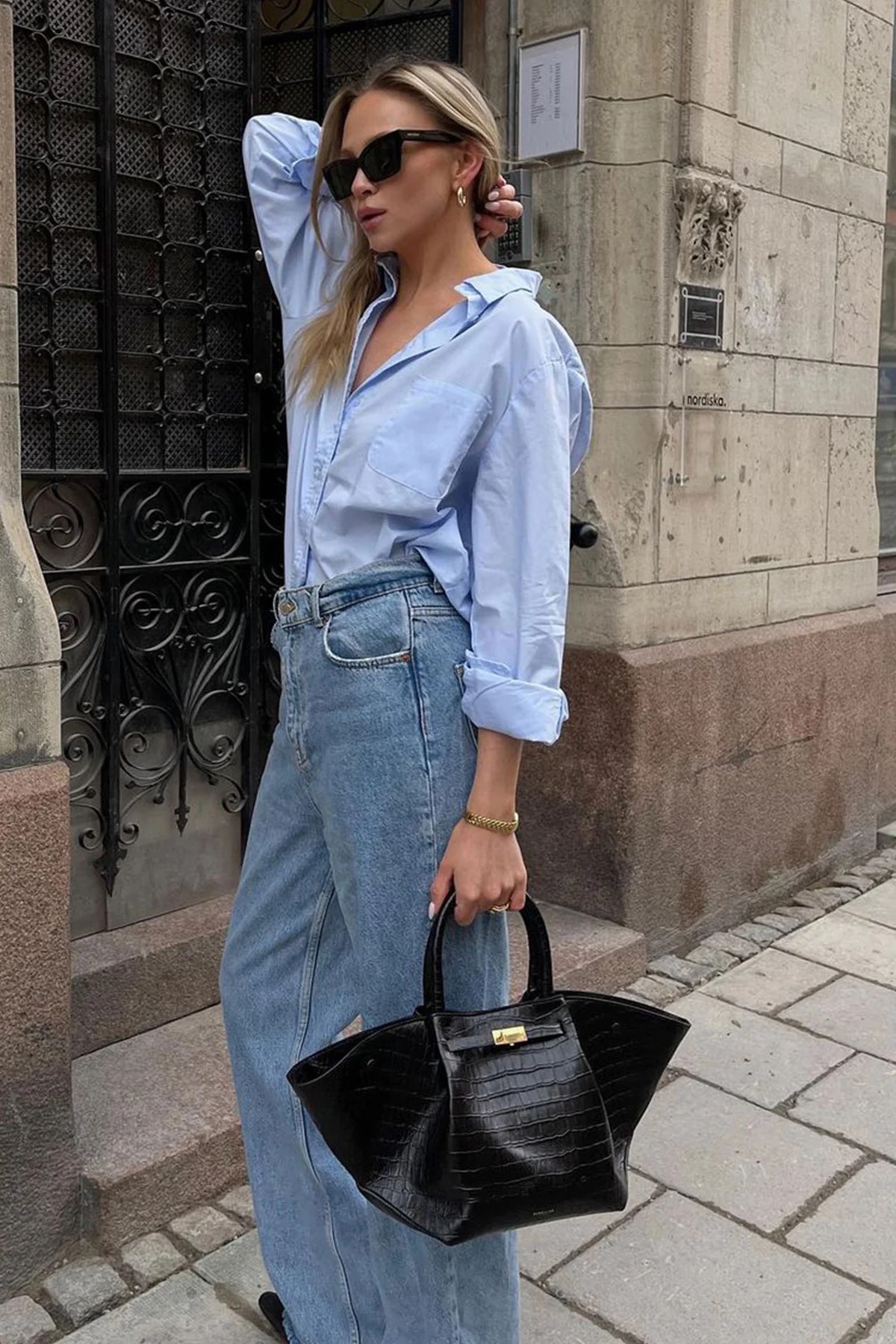 6. Woven Bags
Woven bags offer an elegant and unique style that will be super popular in the new year. Bottega Veneta bags will be at an all time high in 2024, bags like the hop and the Andiamo will be super trendy, but you can find similar styles that won't come with a Bottega price tag. The classic intrecciato weave will be a quiet and chic staple fit for any occasion, and there are some brand that have beautiful similar designs.
This Dragon Diffusion tote made in woven leather has a Bottega Veneta style with a friendly price tag, all you could need in 2024.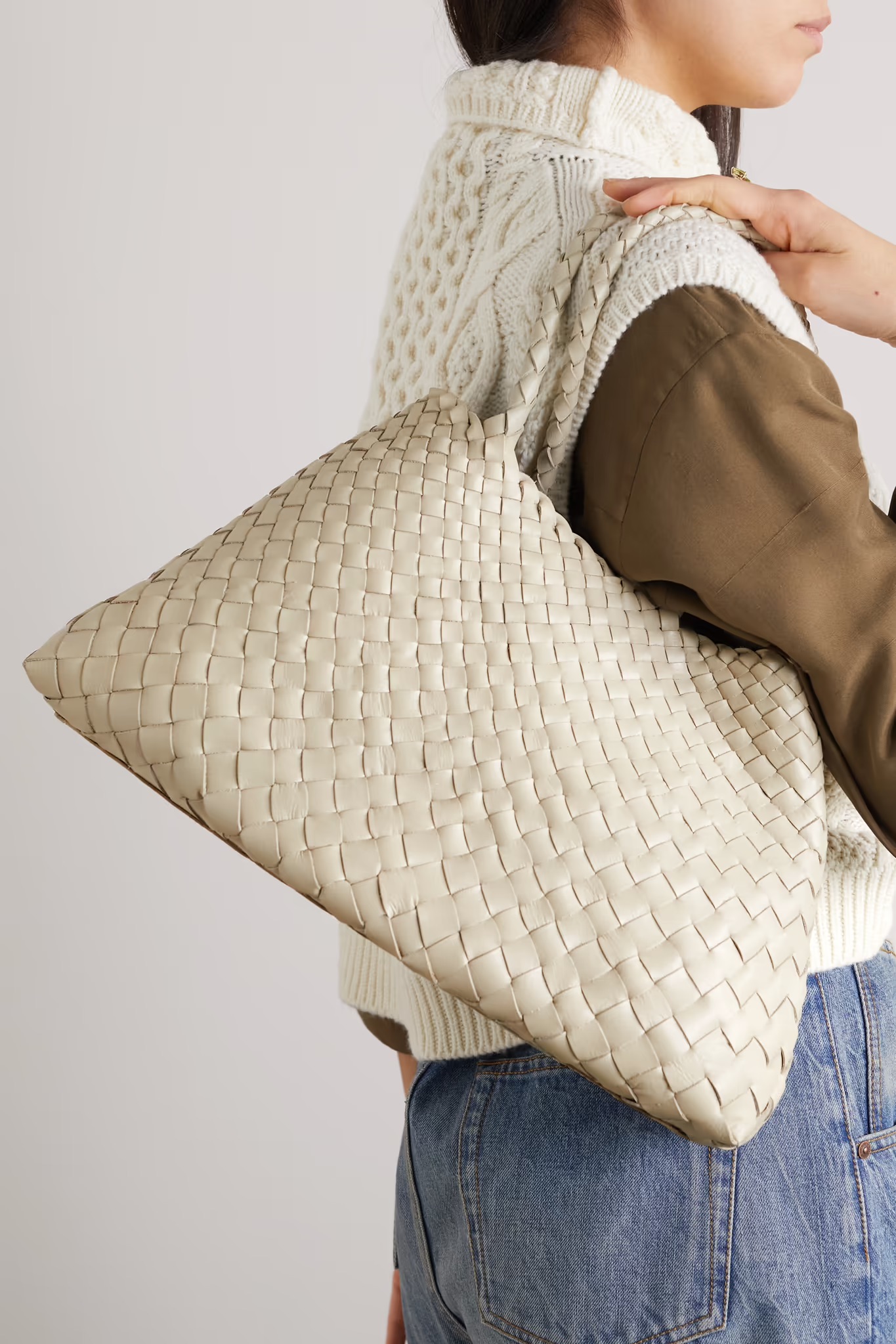 7. Bucket Bags
The shape that is always a staple will be a big hit next year! From wintery leather styles to summery straw designs a bucket bag is always a good idea. Hermès, Givenchy and Bottega Veneta showed more elegant versions of the classic bucket on their fall/winter collections that are amazing for 2024.
The classic Mansur Gavriel bucket bag is the perfect shape for the new year!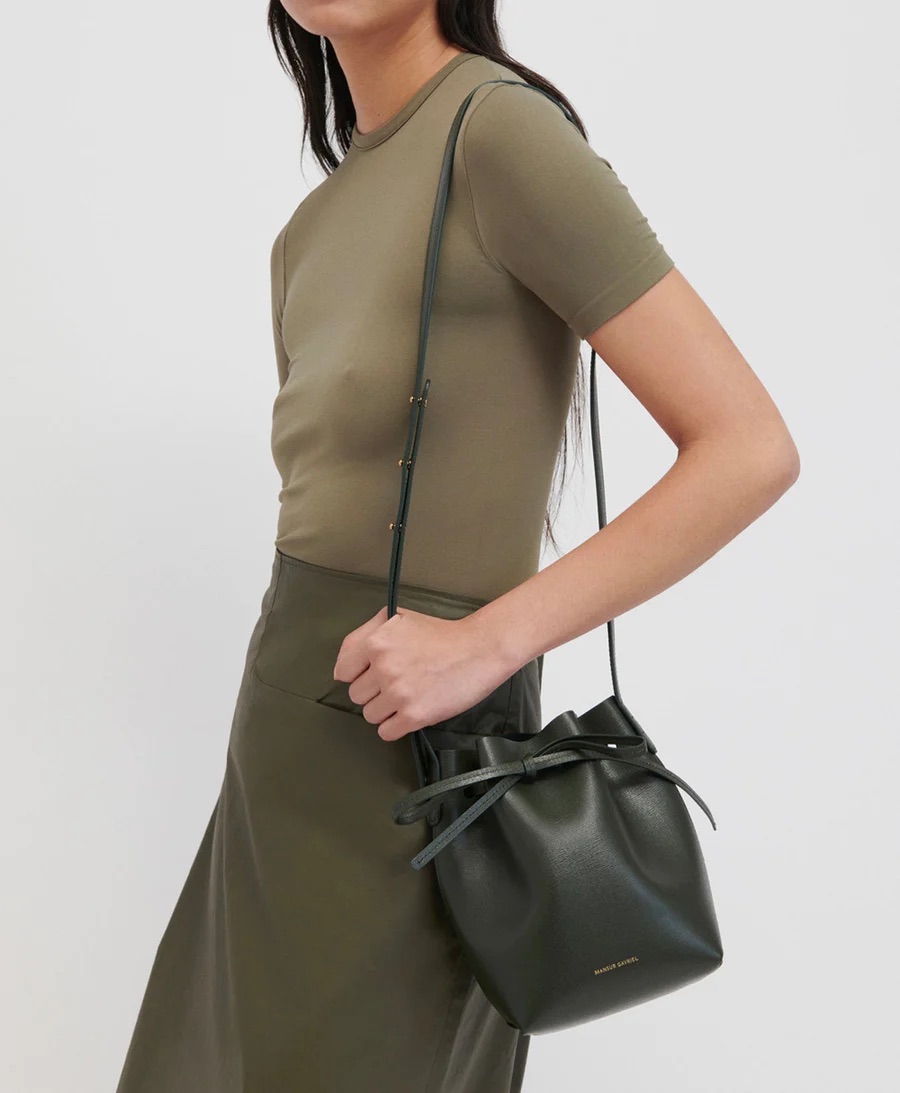 8. Cargo Bags
The bag version of cargo pants, with multiple pockets and a trendy shape, these will be super popular in the new year. Fendi started this trend with the Cargo Baguette bag and many designers presented their take on the functional design. With this trend you will have a designated place for all your stuff, you will never again misplace your lipgloss.
The By Far Billy bag is a more understated cargo bag, it would be a staple for 2024!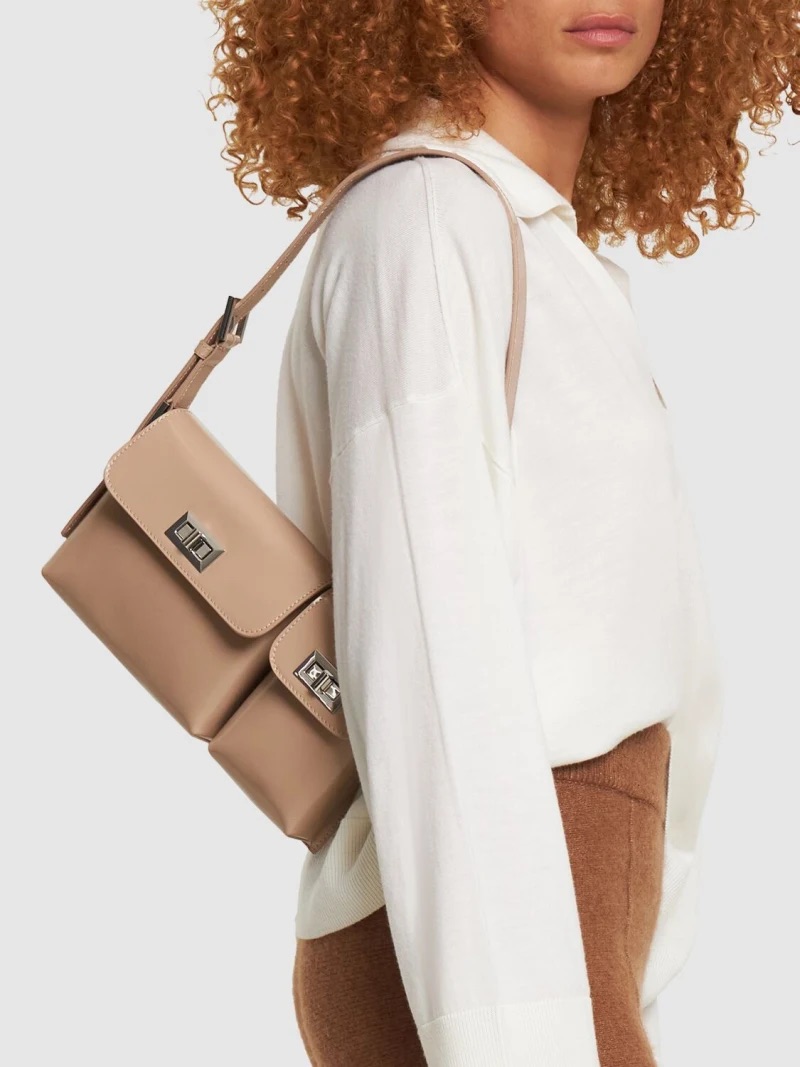 9. Clear Bags
2024 is the year to have fun with your handbags! See-trough bags will be super popular in the new year, they were showed at Proenza Schouler, Tory Burch and many more Spring 24 collections. This is a fun trend to wear on a night out, or even to bring some edginess to your daytime looks.
This acrylic clutch from Cult Gaia is perfect for this trend, it is an amazing bag to carry on a 2024 night out!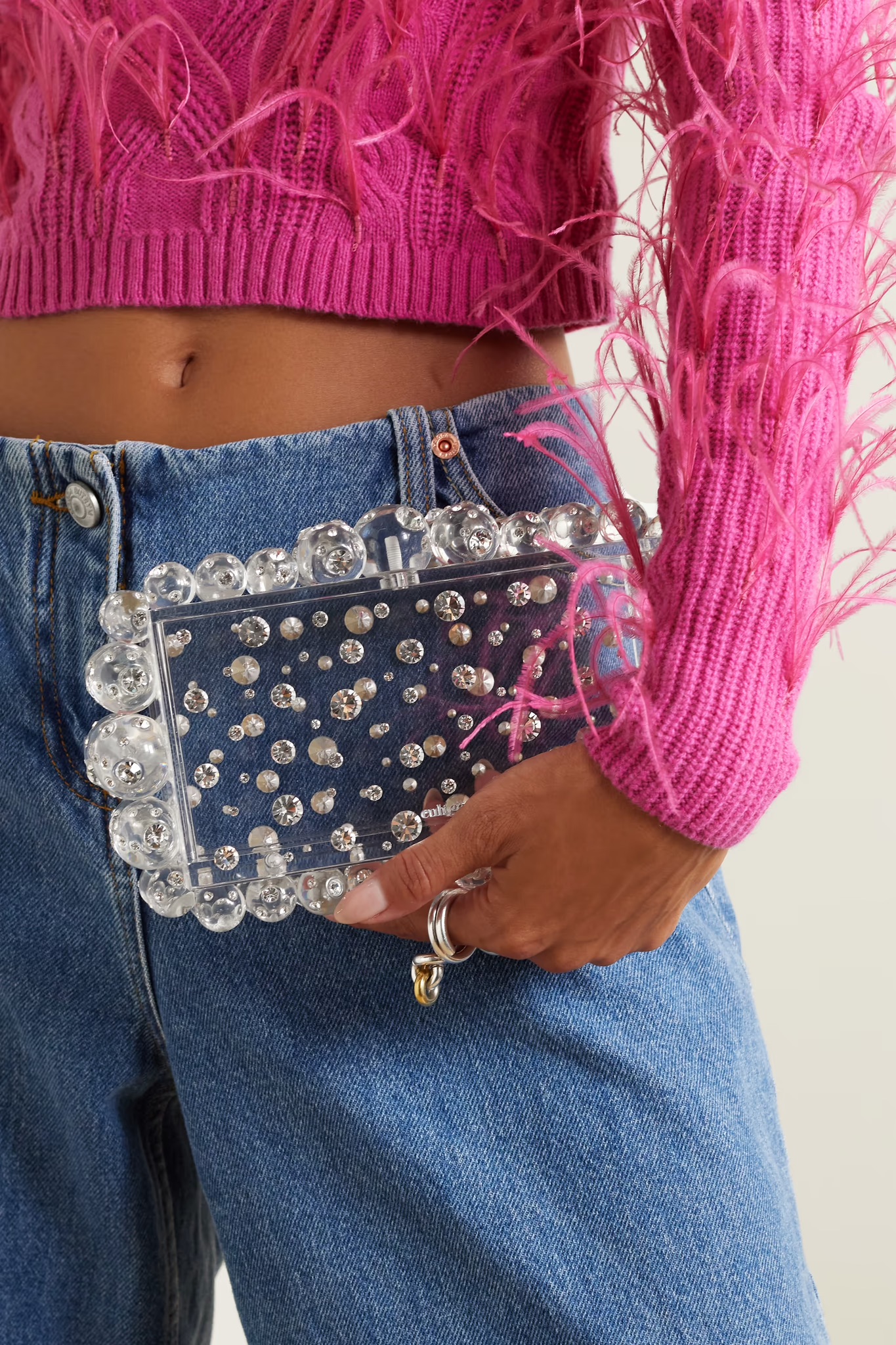 10. Circular Shapes
A trend that started in the fall 23 collections and will continue strong in 2024, circular shapes are a must! These bags are perfect for nights out when you don't need to carry much, this is the new way of wearing mini bags. Chanel and Bottega Veneta presented circle bags that really make a statement, proving that circular handbags are the next big thing!
Charles & Keith offers the perfect way to wear this trend on your daily life with the Kwan bag!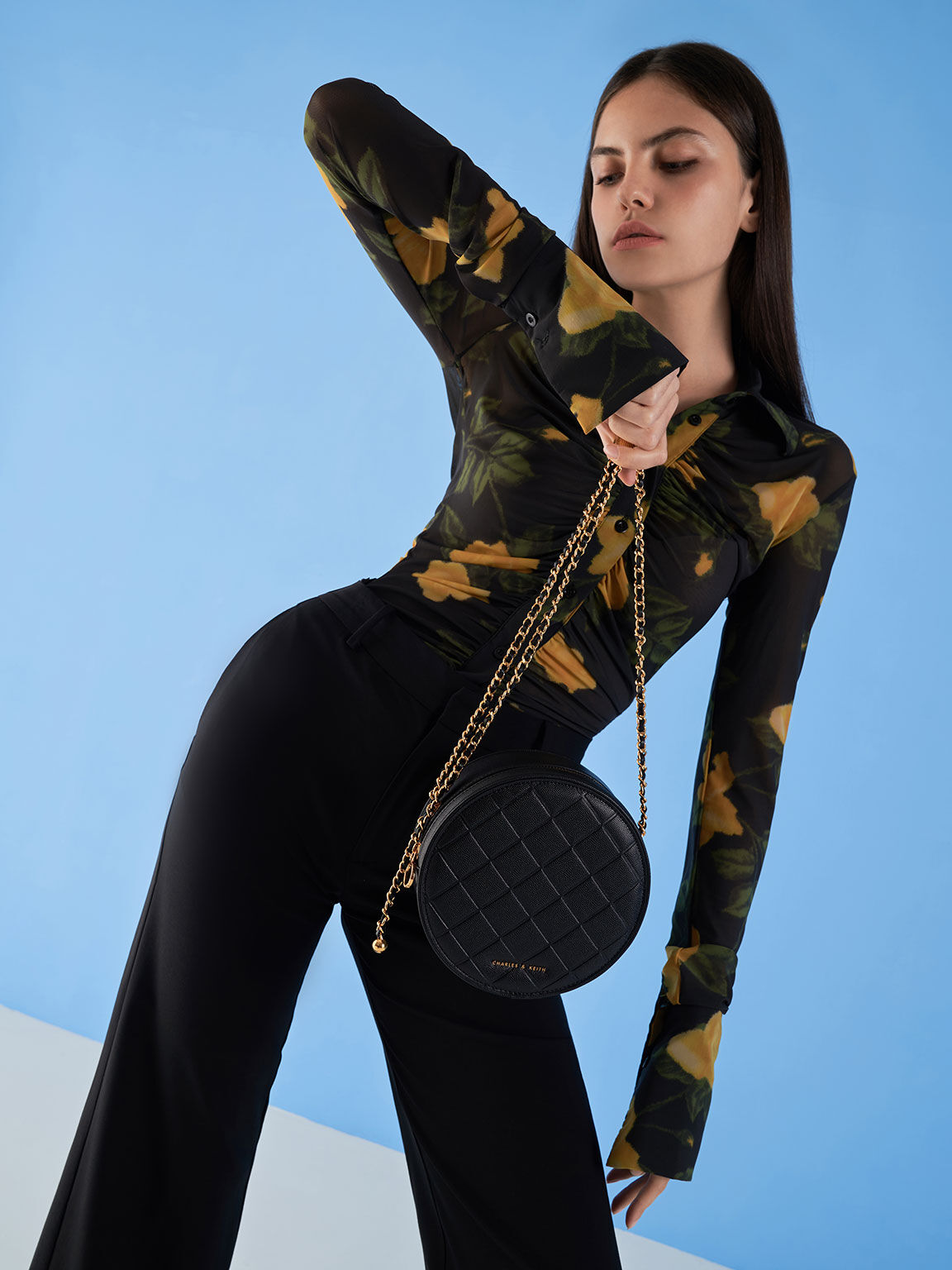 Hop you enjoyed The 10 Best Handbag Trends for 2024! Check out my list of The Next It Bags of 2024!