Welcome to our list of The 10 Best Quiet Luxury Bags!
Quiet luxury is about quality pieces with no visible logos that are understated and elegant. Often associated with old money and stealth wealth, this handbags are only recognizable for those in the know, and are some of the chicest bags in the world! Here I'll show you 10 bags that are quiet, elegant and classic, they are the epitome of quiet luxury.
So, without further ado here are The 10 Best Quiet Luxury Bags:
1. Delvaux Tempête Bag
With quality, history and princes that rival Hermès, Delvaux bags are some of the most amazing you will ever find! The 1967-original Tempête shape served as inspiration for the Tempête, which provides a timeless design for daily use. The Tempête is one of Delvaux's most recognizable bags thanks to its graphic lines, which were inspired by the trapeze of a sailboat, and unique jewel-like silver studded clasps. The Tempête can be worn in a variety of ways because it can be worn with or without a strap. Additionally, its distinctive studded clasps, which can be worn open or closed to provide two different attitudes and styles, give a refined glamour.
Some people say this bag served as an inspiration for the Birkin bag, it is a timeless bag you will love your whole life!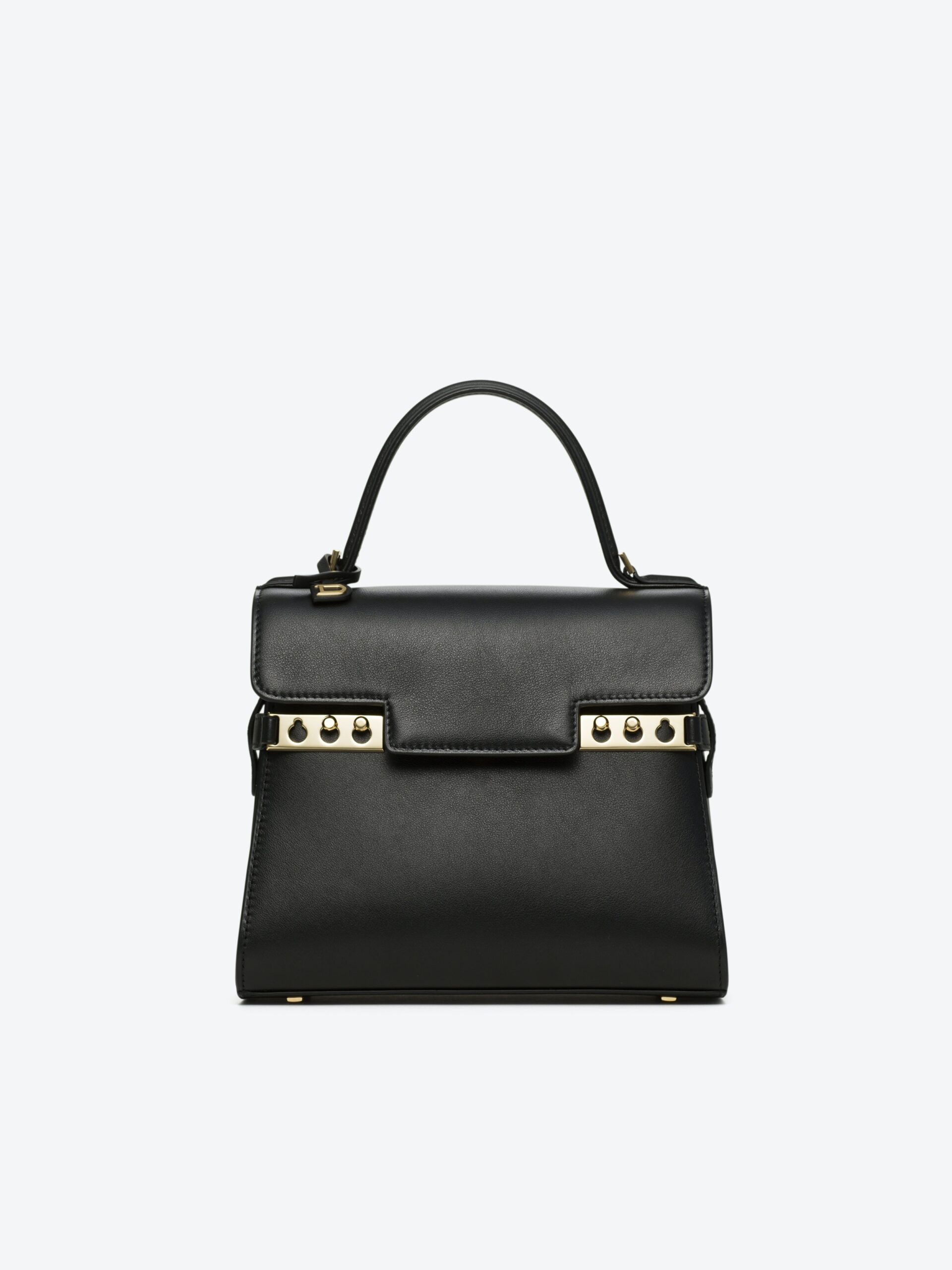 2. Hermès Picotin
Not the most famous Hermès bag but one of the chicest, you will love the Picotin! Hermès references its origins with the Picotin, whose name is the French word for the measure of feed given to a horse. This Hermès handbag is a popular style thanks to its minimalist, functional design, inspired by horse feed bags. The wide, round shape of the bucket bag allows you to fit all your necessities with ease, and the lock closure provides a sophisticated accent. This Hermès bag comes in soft, grained leather that gives the bag a timeless look or in canvas with leather accents, providing a sportier feel. The Picotin leather comes in a variety of colors with either palladium or gold hardware. 
The Picotin is perfect for someone who needs a casual, simple bag for an on-the-go lifestyle, it is the epitome of quiet luxury.
3. Moynat Réjane Bag
A quiet brand that is chic and understated, the bags are handmade with some of the best quality you will ever find and the Moynat Réjane is one of their most iconic bags! The Réjane, which was first made in 1903, was named after Gabrielle Réjane, a prominent figure in French theater. It was the first ever bag to be named after a star. The simple, feminine lines are reminiscent of classic Moynat trunk detailing. Each bag takes a single artisan 20 hours to make using the intricate method known as bords francs, which exposes the leather edges of the piece all at once. This timeless design is completed by the jewel-like, Art Deco-inspired clasp, the bag also has a removable shoulder strap that allows for multiple ways of wearing it. 
This bag is chic, quiet and timeless, all you could need in a designer bag! It is also a bag not many people know, so you can be sure you won't see it everywhere.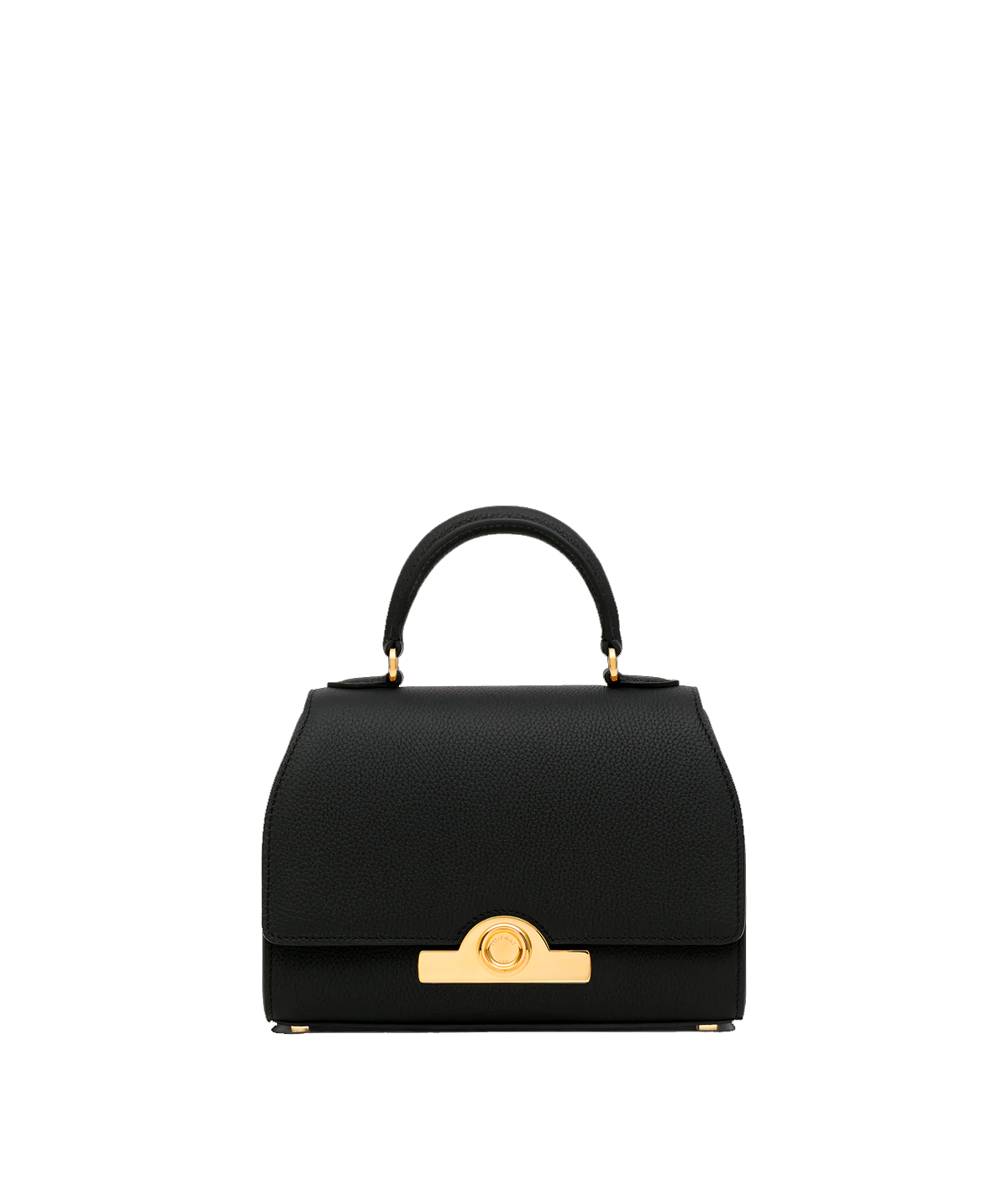 4. Loro Piana Pouch
This Loro Piana Pouch will be a staple all your life! The timeless pouch bag has earned its place on the pedestal of classic accessories. Loro Piana women' pouches are meticulously crafted in the finest materials and are an essential wardrobe staple to pair with any outfit. It is a super-versatile mini bag, styled with a shoulder strap so you can wear it by hand or crossbody.
The embodiment of quiet luxury, this pouch is elegant, practical and stylish.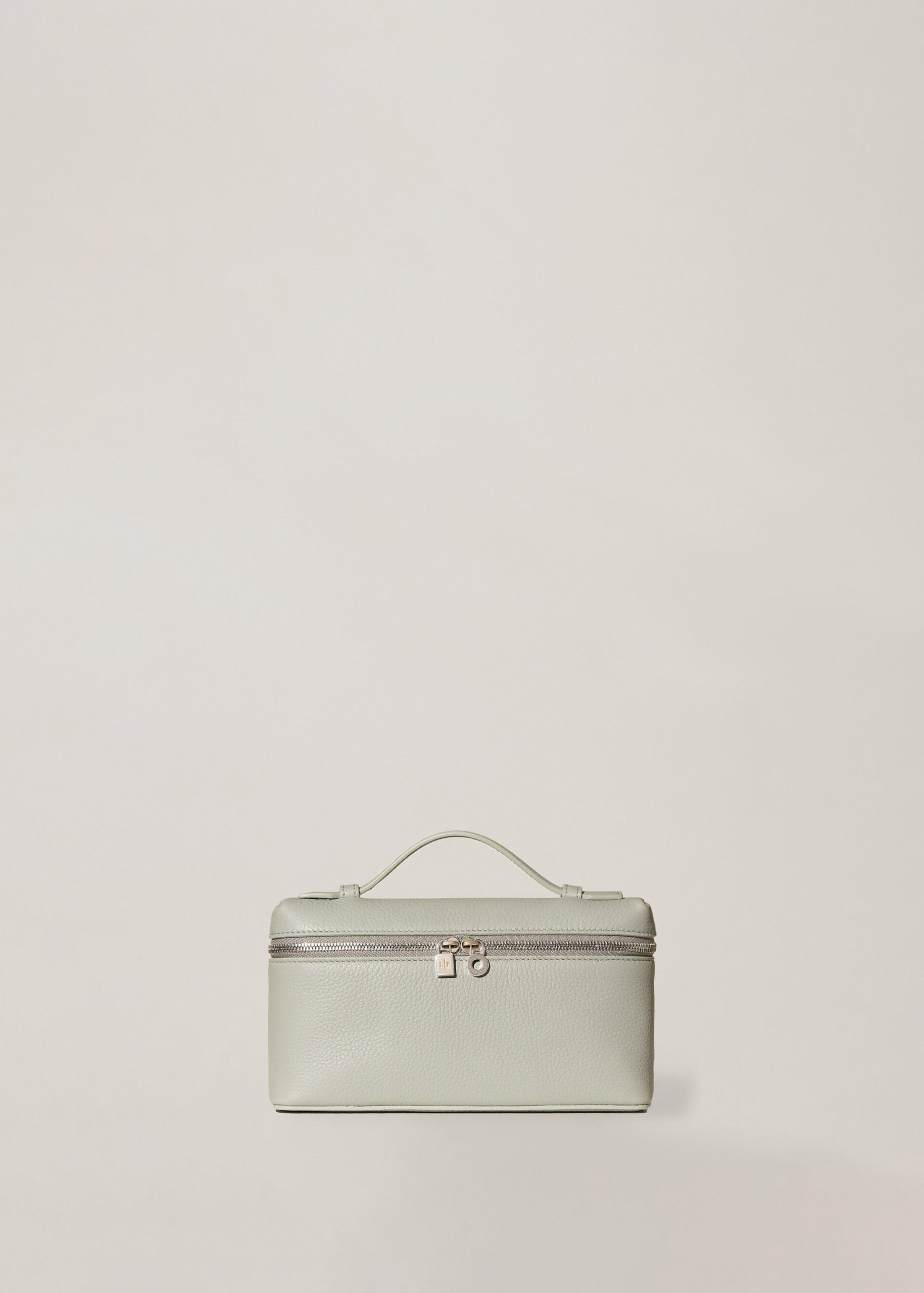 5. DeMellier Montreal Bag
This bag fits perfectly the quiet luxury trend, not to mention top handle bags will always be a staple! This eternally chic medium sized bag plays up its triangle shape from every angle. It has an interesting structured look topped by a tubular rigid top handle. You can wear it over the shoulder, cross-body or in hand for a strikingly elegant take on the perfect everyday bag. Available in maxi, medium and mini sizes this top handle will elevate any outfit and will take you through any occasion.
Top handles are among the most elegant bag styles, this classic design will always be chic!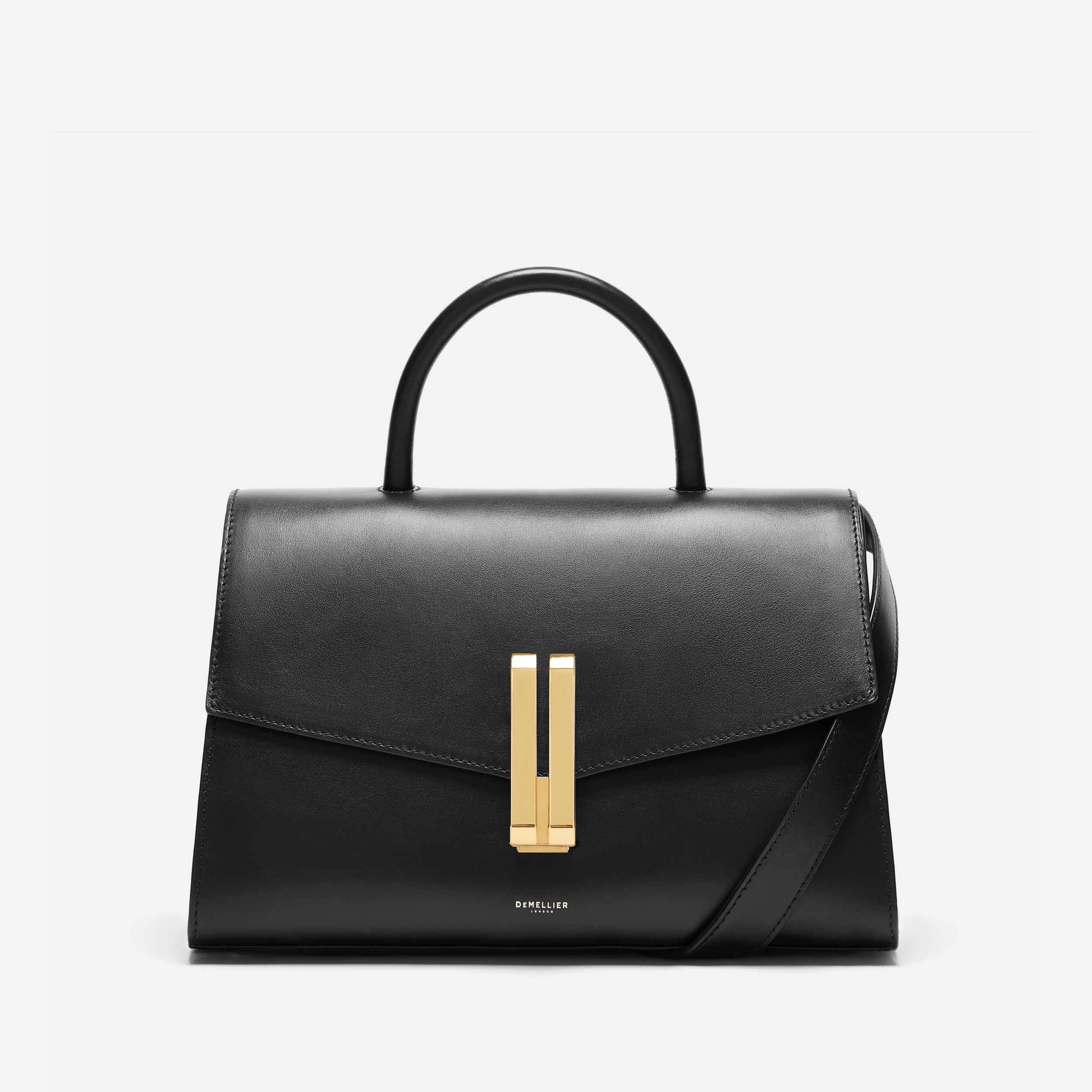 6. Celine 16 Bag
The first bag designed by Hedi Slimane, the Celine 16 bag was launched in 2018. First spotted on the arm of Lady Gaga at the end of August 2018, the boxy, black leather top-handle handbag features discreet gold hardware and a Celine logo. It has been named the 16 after the location of the brand's headquarters and atelier in Paris. It comes in three sizes and a range of colors. Featuring a sleek and minimal profile, the Celine 16 Bag recaptures some of the House's historic codes from the 60's, such as the cropped flap and rounded belt accents.
This is a timeless and elegant bag you would love all your life, it will never go out of style!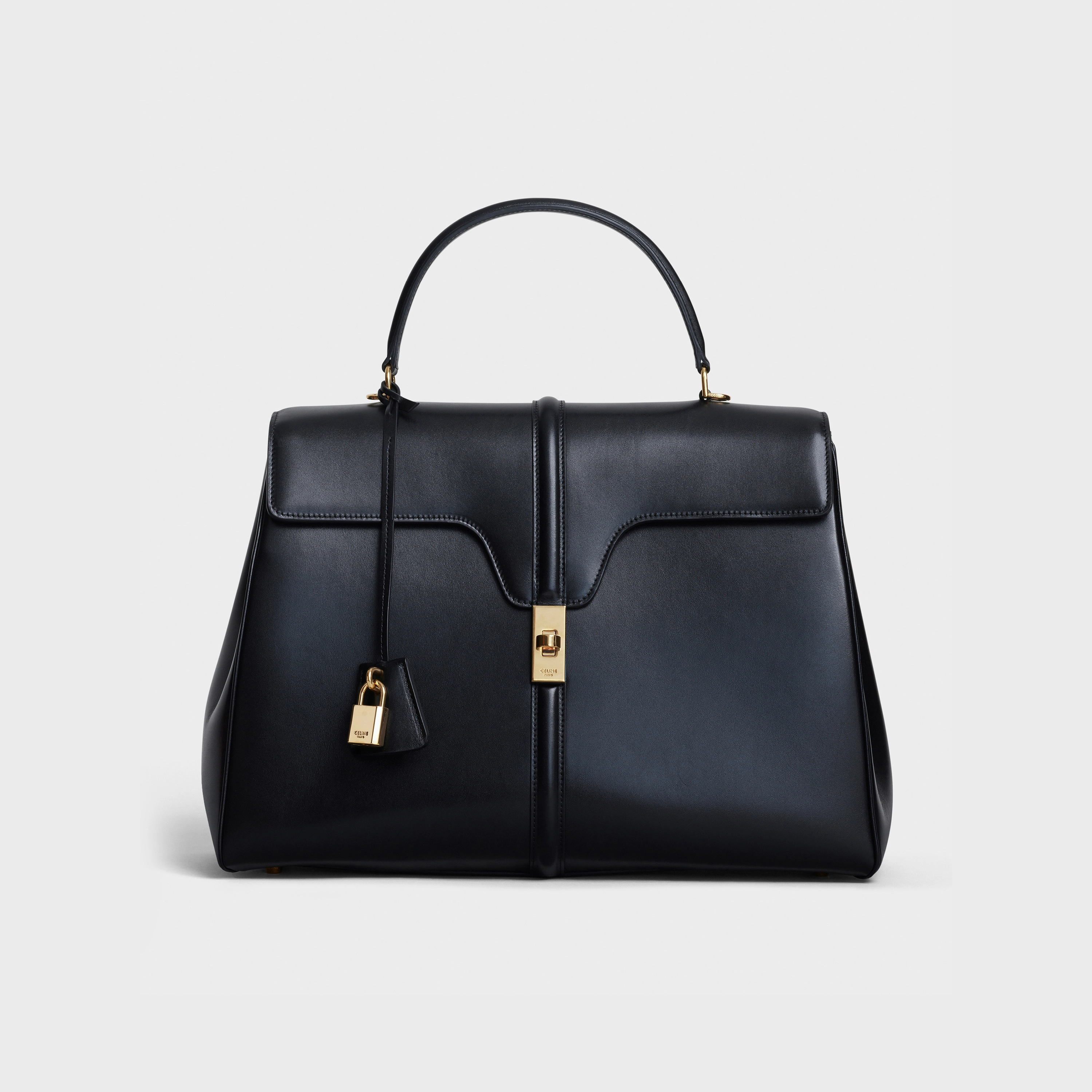 7. Tory Burch Lee Radziwill Bag
A quiet luxury bag that is not only elegant but also affordable, you will love the Lee Radziwill! The bag is inspired by and named after the late style icon Lee Radziwill. This mini satchel done in supple leather made its debut in Tory's spring/summer 2019 runway show. Outfitted with a top handle and optional crossbody strap, it holds only the essentials, making it perfect for a day bag. It is beautifully crafted in leather and suede, with signature lock-and-key hardware. The Lee Radziwill mini Bag is a symbol of contemporary elegance! It has the same gold hardware closure and square structure as the Hermès Kelly bag, not to mention the top handle and crossbody strap!
In my opinion this is an affordable bag that looks expensive, I love it's timeless and elegant style!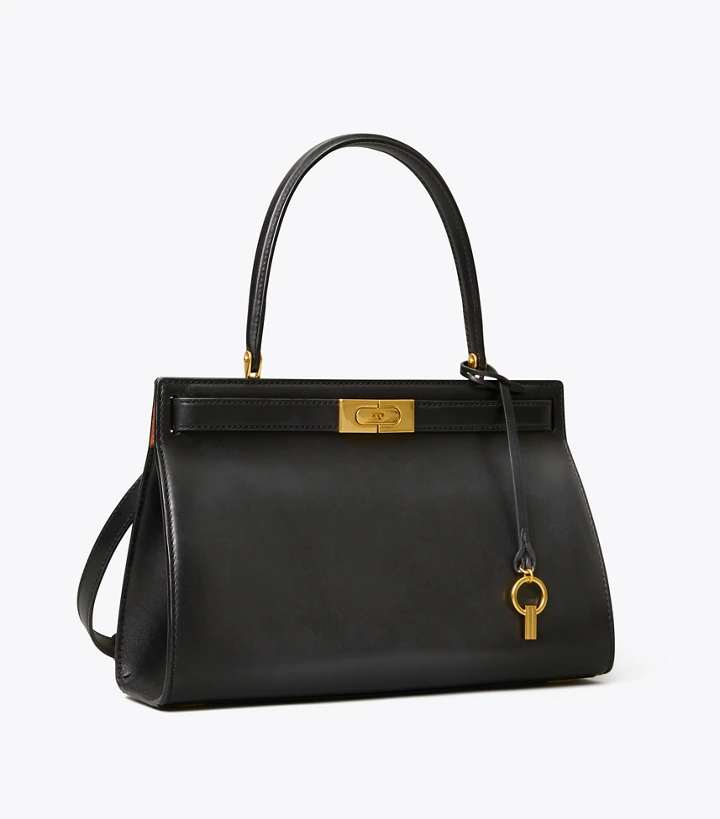 8. Bottega Veneta Arco Tote
Bottega Veneta is an amazing quiet luxury brand! They have amazing quality and are recognizable only for those in the know! Created with the intent of establishing a new language of intrecciato that combines modern sensibility with Bottega Veneta's iconic craftsmanship, the Arco bag was launched in 2019 and was the first bag designed by Daniel Lee for Bottega Veneta. Inspired by the Arco della Pace in Milan, the architecture of the bag itself closely follows the architecture of the iconic location with tubular handles in an arch shape. This bag is neutral, understated, chic and will not go out of style. The bag is made from a new variety of French calfskin bonded with suede in an unlined interior that reveals the complete construction of the bag.
It will fit all you might need and is the most elegant tote bag you'll ever find!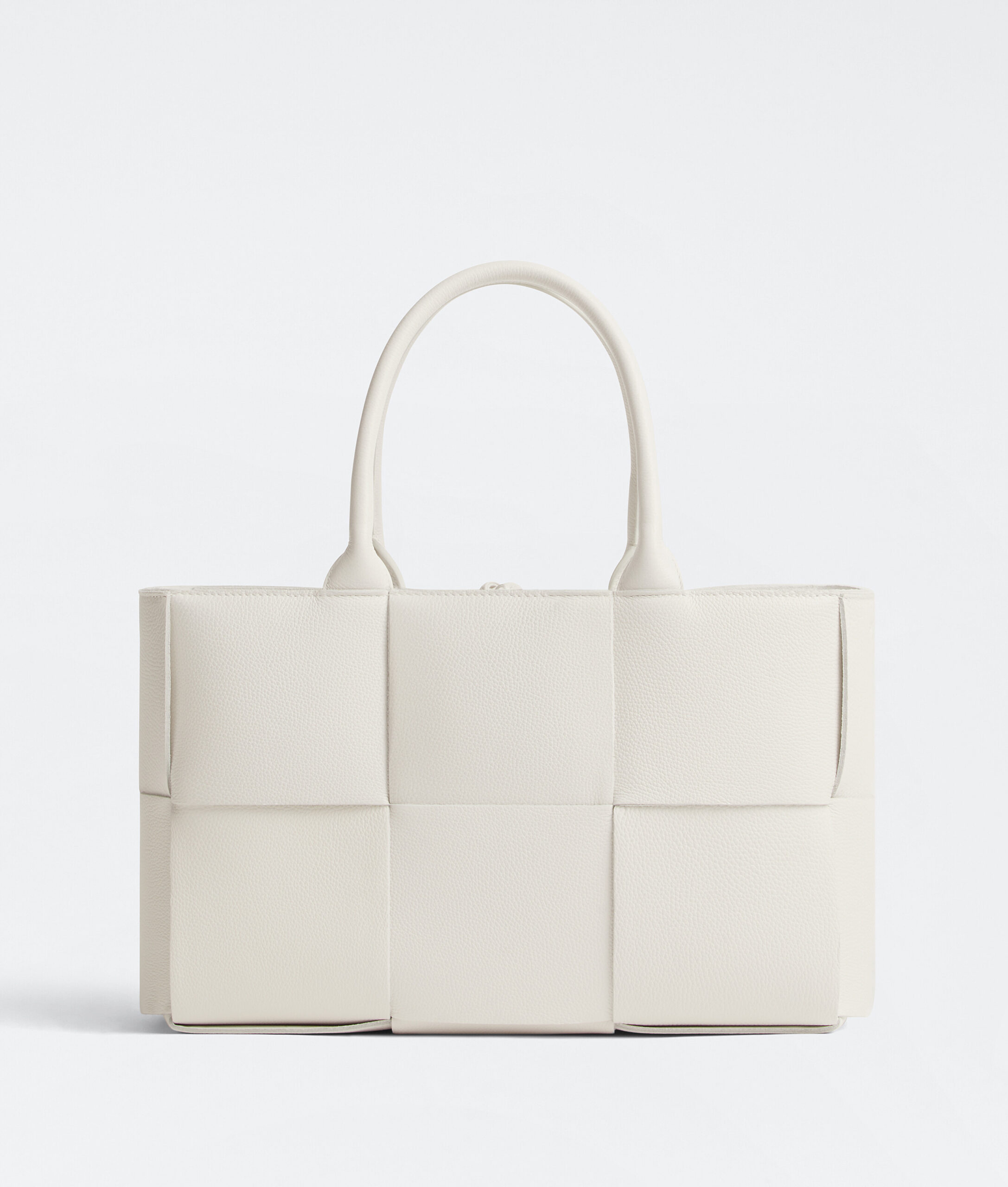 9. The Row Sofia Bag
The Row is known for their quiet luxury styles. They offer understated elegance and amazing quality in timeless pieces. The Sofia is available as a crossbody or top handle, both perfect for everyday wear. It has a clean, minimal silhouette and a gold-tone flip lock as the signature of the collection. Made in Italy from smooth leather, it has a compact flap silhouette perfectly sized for your phone, keys and wallet.
This is the epitome of quiet luxury, this bag would be a staple all your life!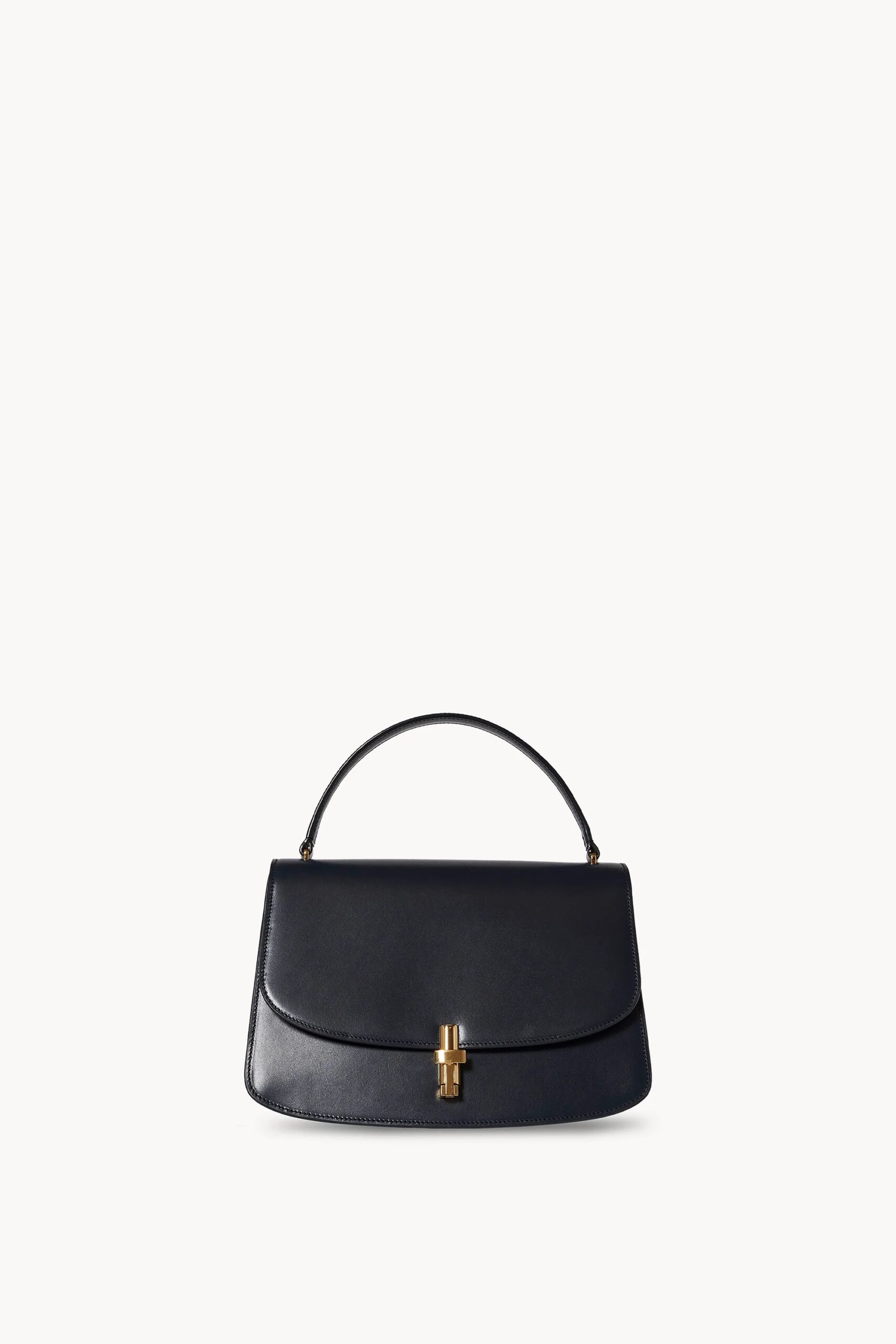 10. Saint Laurent Manhattan Bag
The brand might be best known for their bags with the YSL logo, but this is an amazing quiet luxury option! Saint Laurent's 'Manhattan' shoulder bag is named after the city that never sleeps, which is why it's well-suited to styling both night and day. Made in Italy from leather, it has a slender buckled strap securing the flap front. It also has slip pocket inside for your cardholder and phone. There are versions with and without the top handle, as well as shoulder and crossbody iterations. Its architectural silhouette is free of unnecessary embellishments. It is an elegant bag with a classic style.
A chic and understated Saint Laurent bag it is perfect for everyday wear!