Welcome to our list of The 10 Biggest Fashion Trend for Fall 23!
Fall is coming with many amazing fashion trends! If you are looking to update your wardrobe for the new season, you have come to the right place! Here I'll show you which will be the biggest trends of the season, I'm sure you will love them!
So, without further ado here are The 10 Biggest Fashion Trend for Fall 23:
1. Casual Chic
A new twist on quiet luxury, this trend is all about normal clothing elevated. For fall 23 designer focused on wearability and casual staples, Bottega Veneta, Loewe and many more presented clothing you could easily wear on a coffee run, only a bit elevated. The new normcore is about quiet elegant pieces you can wear everyday, like jeans, trench coats and knits. The easiest trend to wear this season is also the most chic, just elevate your basic fall pieces! 
This Barbour trench coat will be a staple for fall!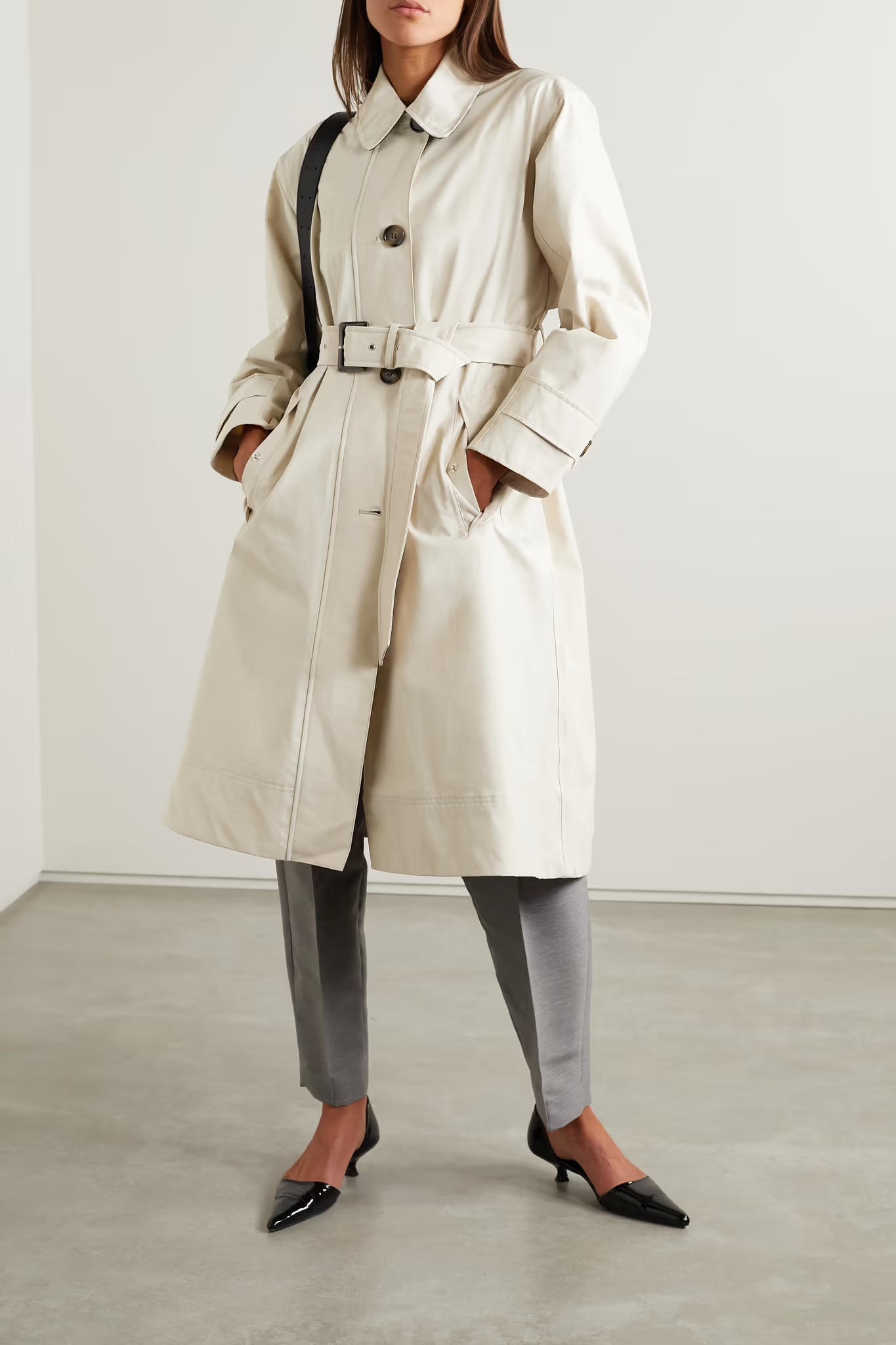 2. Red
The color of the season will definitely be red! Practically every fashion designer had the bold shade in their collections, from Ferragamo to Tory Burch and Loewe. Opt for fiery and bright shade in jackets, dresses, bags and shoes. Red is feminine, sexy, bold and stylish, you cannot go wrong with a red outfit this fall!
This red Tory Burch bag will elevate any fall outfit, it will always be chic!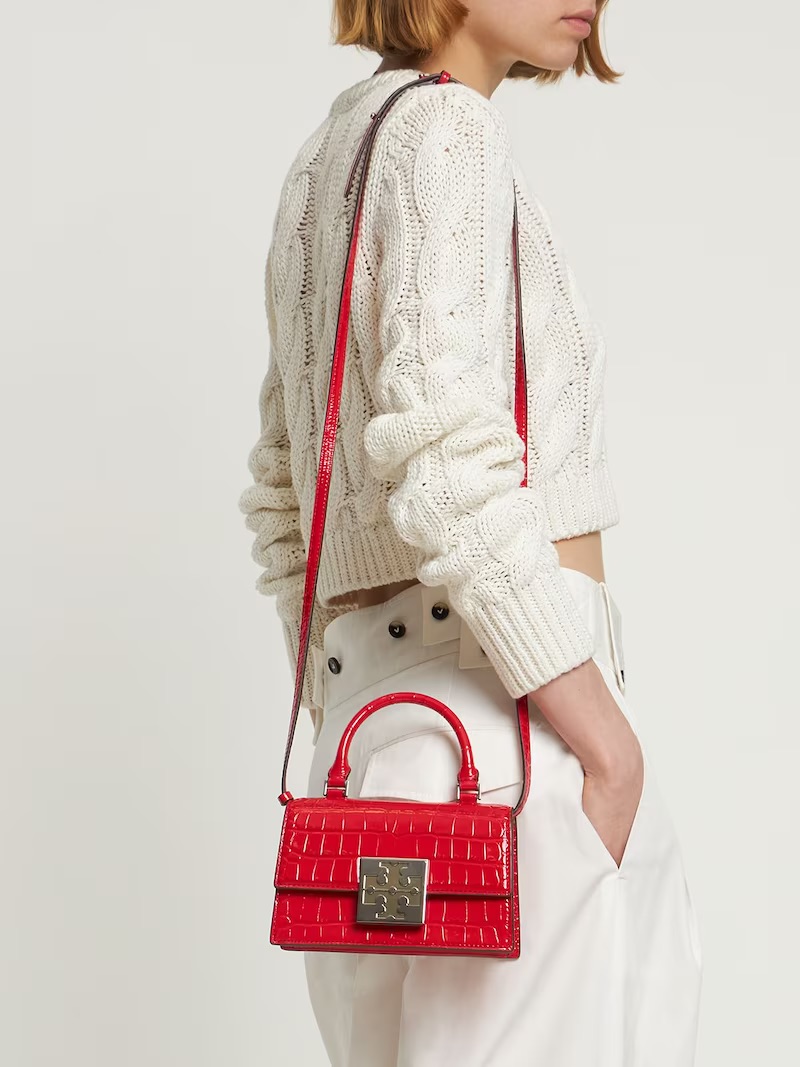 3. Classic Tailoring
For a few seasons now, classic suiting has been trending, but fall will be all about power dressing. Structured shoulders, 80's power suits, pinstripes and neckties will be super popular this season. A classic tailored suit is always a good idea, and this fall it will be trendier than ever!
This Remain blazer will be a staple for fall!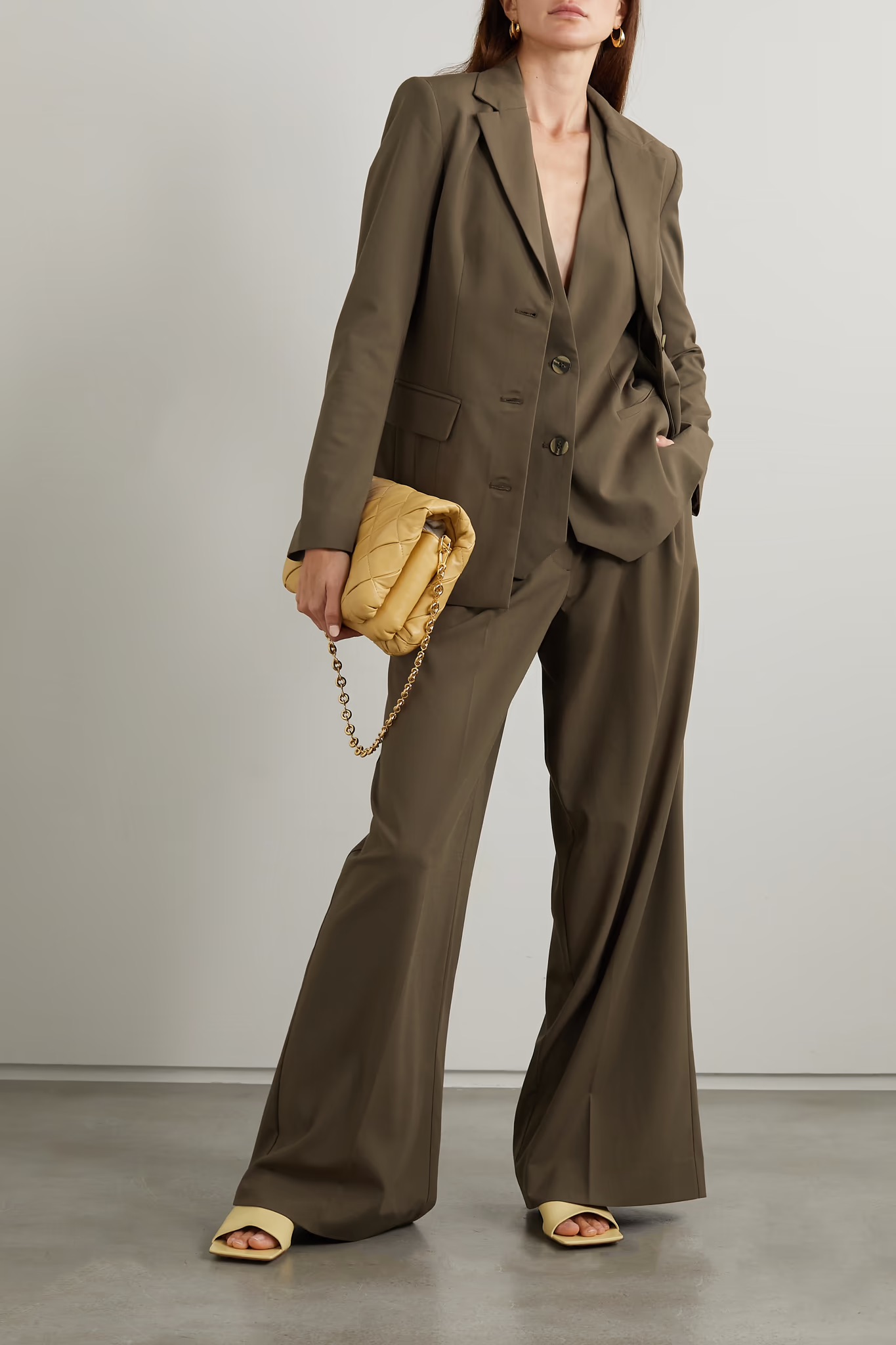 4. Faux Fur
When it comes to outerwear faux fur and shearling pieces will be a staple for fall! With this trend you can be warm, cozy, stylish and chic all at once. This trend applies to bags as well, what could be better than a furry bag for cold weather? You cannot go wrong with a faux fur coat this season, it will be super chic!
This Loulou Studio Shearling coat is perfect both for fall and winter, it will be a staple!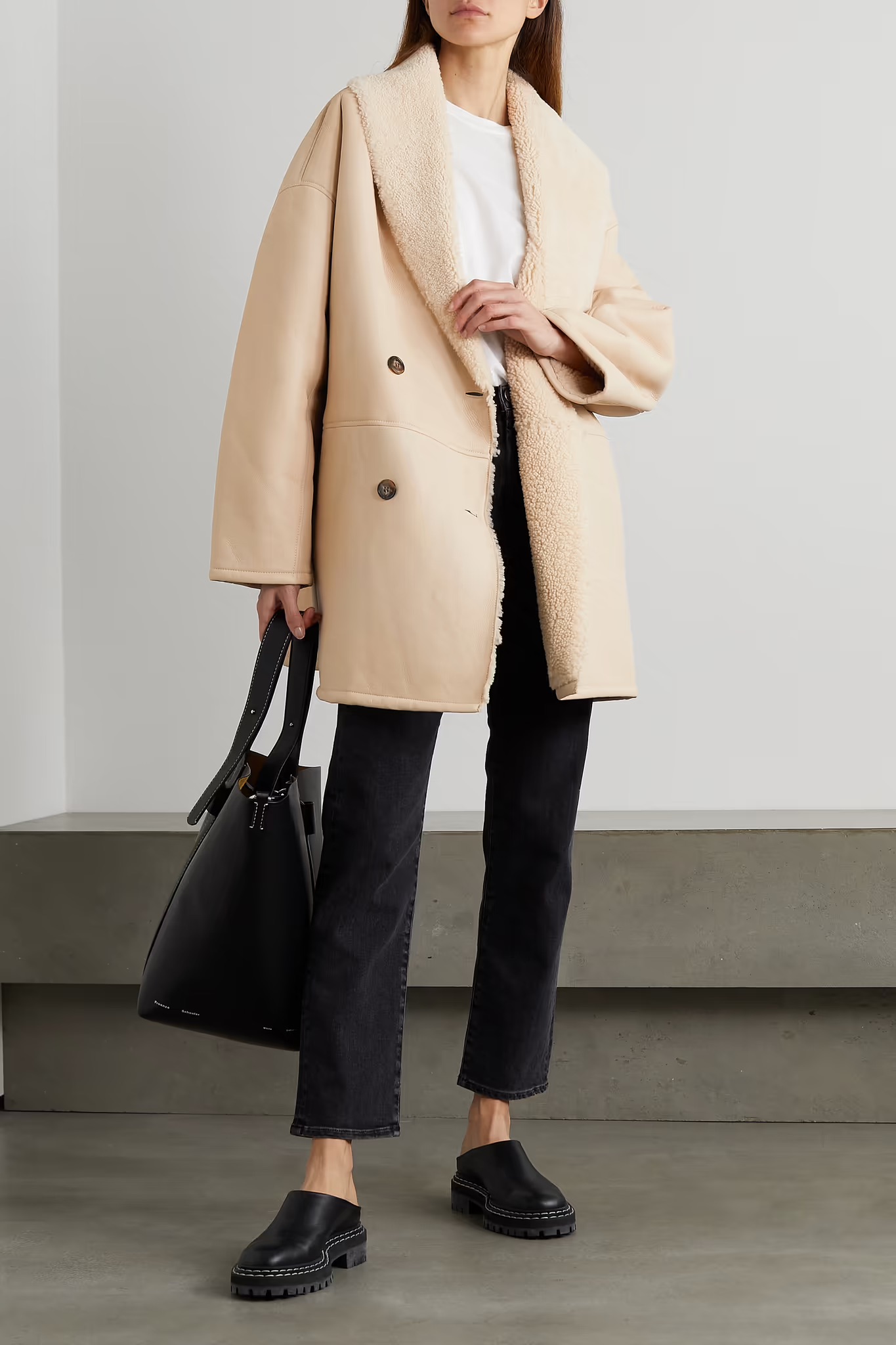 5. Lingerie Inspired
Hot-pants and micro shorts were popular for spring summer but for fall you can pair them with fun tights and call it an outfit! This trend is also about sheer fabrics, laces and slip dresses, all those sexy pieces that usually don't see the light of day. You can wear a sexy slip dress under a heavy coat, it will be the perfect fall outfit!
The Skims long slip dress can be a staple for fall!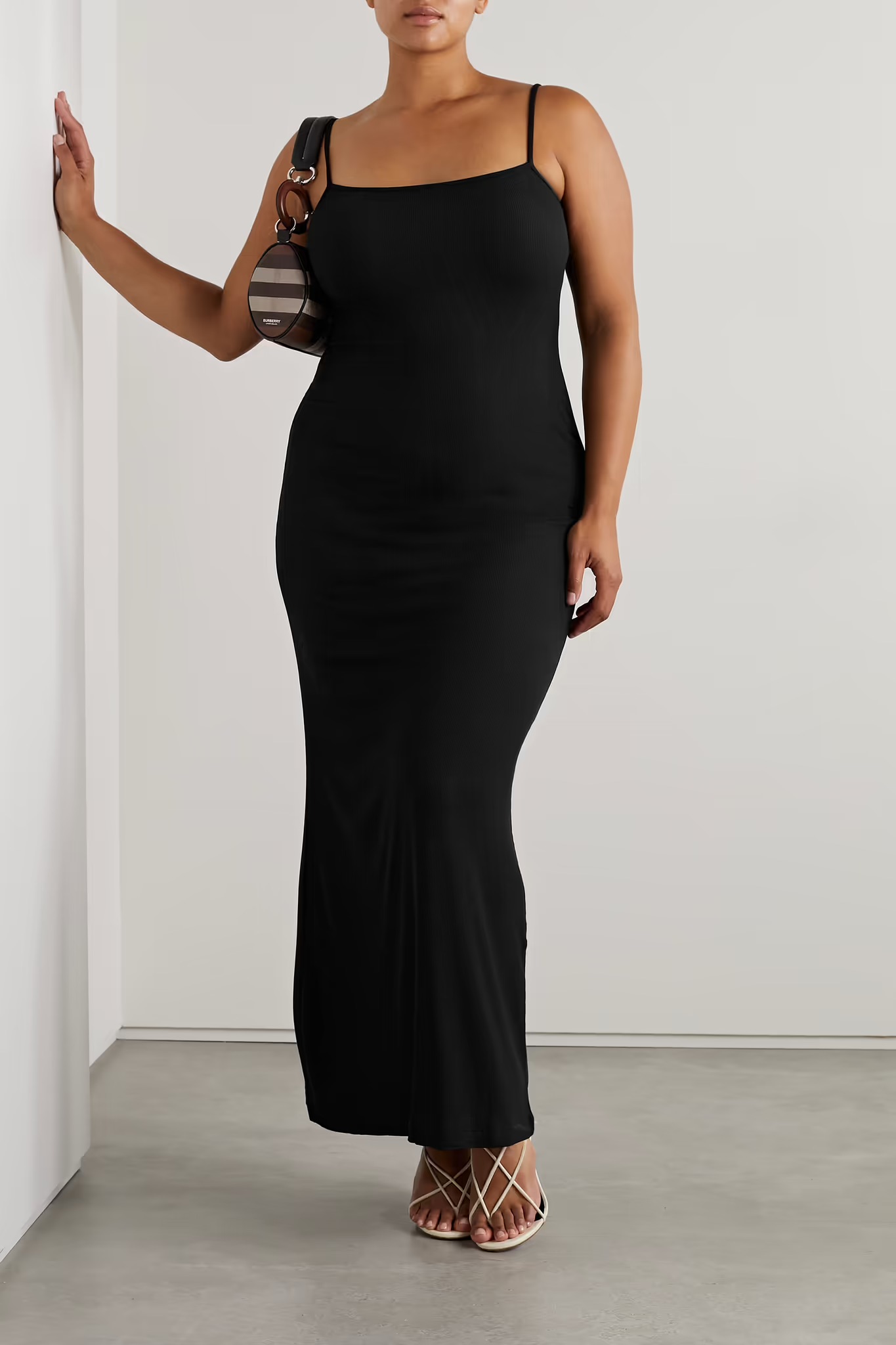 6. Oversized Scarf
One of the coziest trends of the season, this is about those scarfs that feel like a blanket. When the temperature cools you know you can be warm with an oversized scarf. This season those jackets with scarfs built-in and also ponchos will be super popular and chic. Blanket-like shawls were presented at Saint Laurent, Loewe and many more, proving you can be warm and stylish this fall.
This Acne Studios wool scarf will be a staple for fall!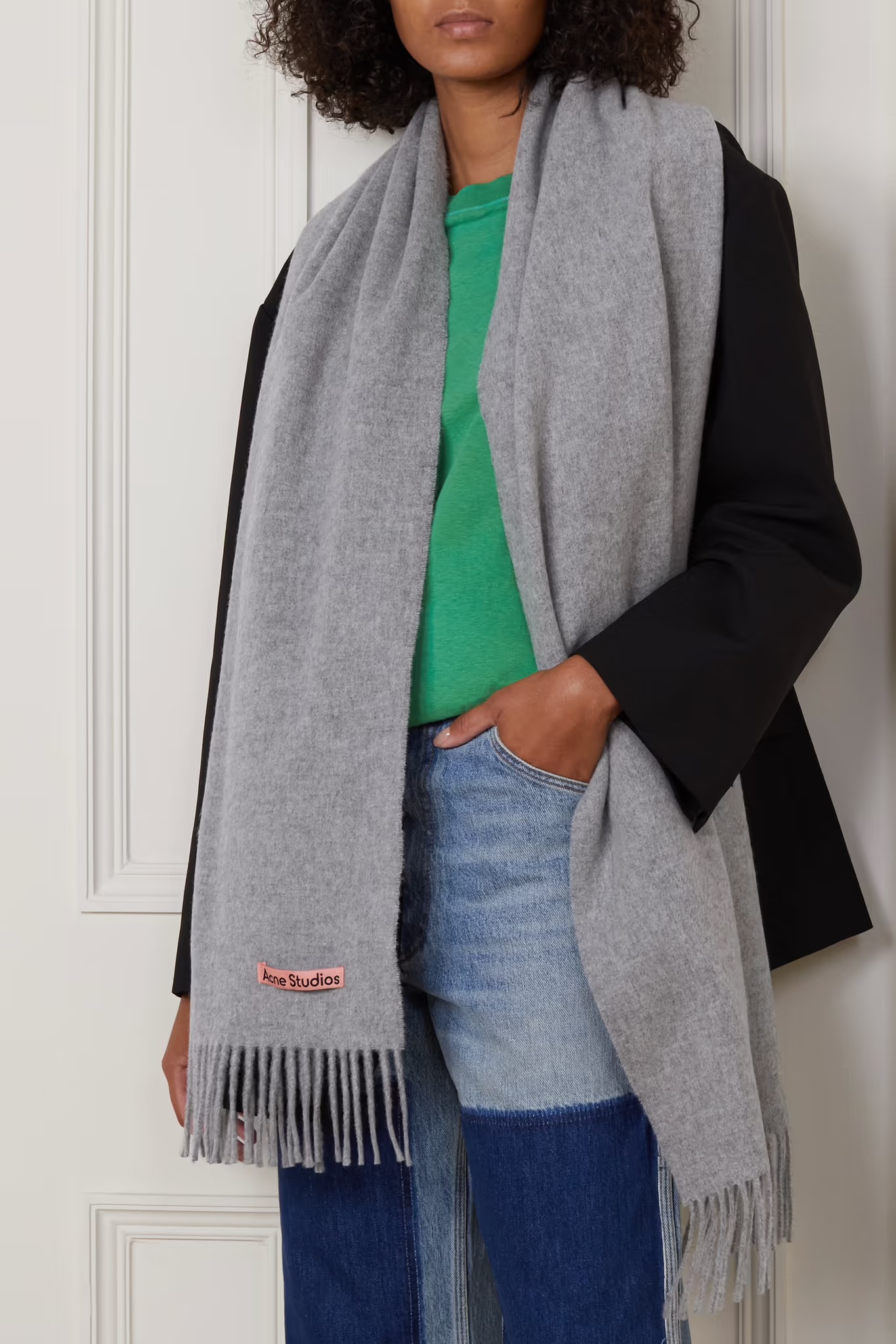 7. Metallics
Fall doesn't need to be about less is more, you can make a big statement this season with metallic pieces! From Pacco Rabanne to Rick Owens, many designers presented beautiful metallic dresses that are perfect for fall. There were also skirts and coats, in silver, gold and even sequins. This is an amazing more is more trend for fall, and you can also opt for metallic shoes and bags.
This Reformation dress is perfect for fall nights out!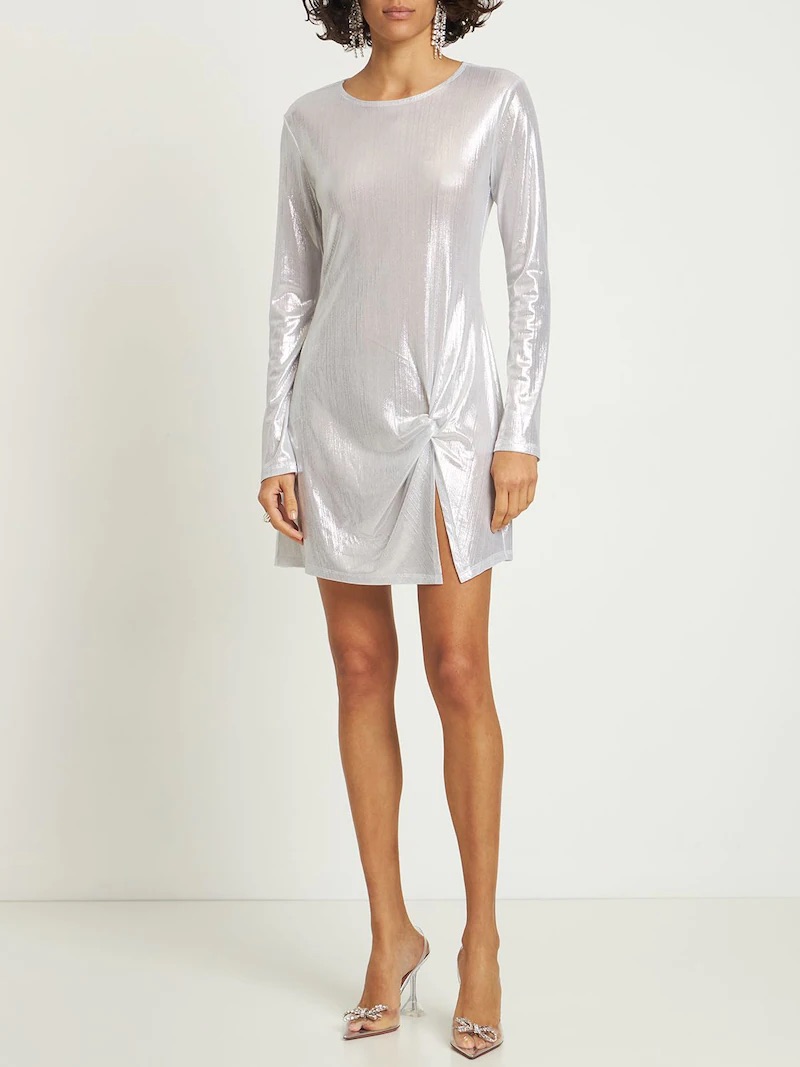 8. Leather Sets
Leather everywhere is a big trend for the new season! Pair leather pants with a leather jacket or wear a full leather dress as soon as the temperatures drop. If a full leather outfit is a little much for you, invest in one leather piece that will be a staple, like a leather blazer or coat.
This leather blazer from Norma Kamali is perfect for fall, it will make any look a lot more stylish!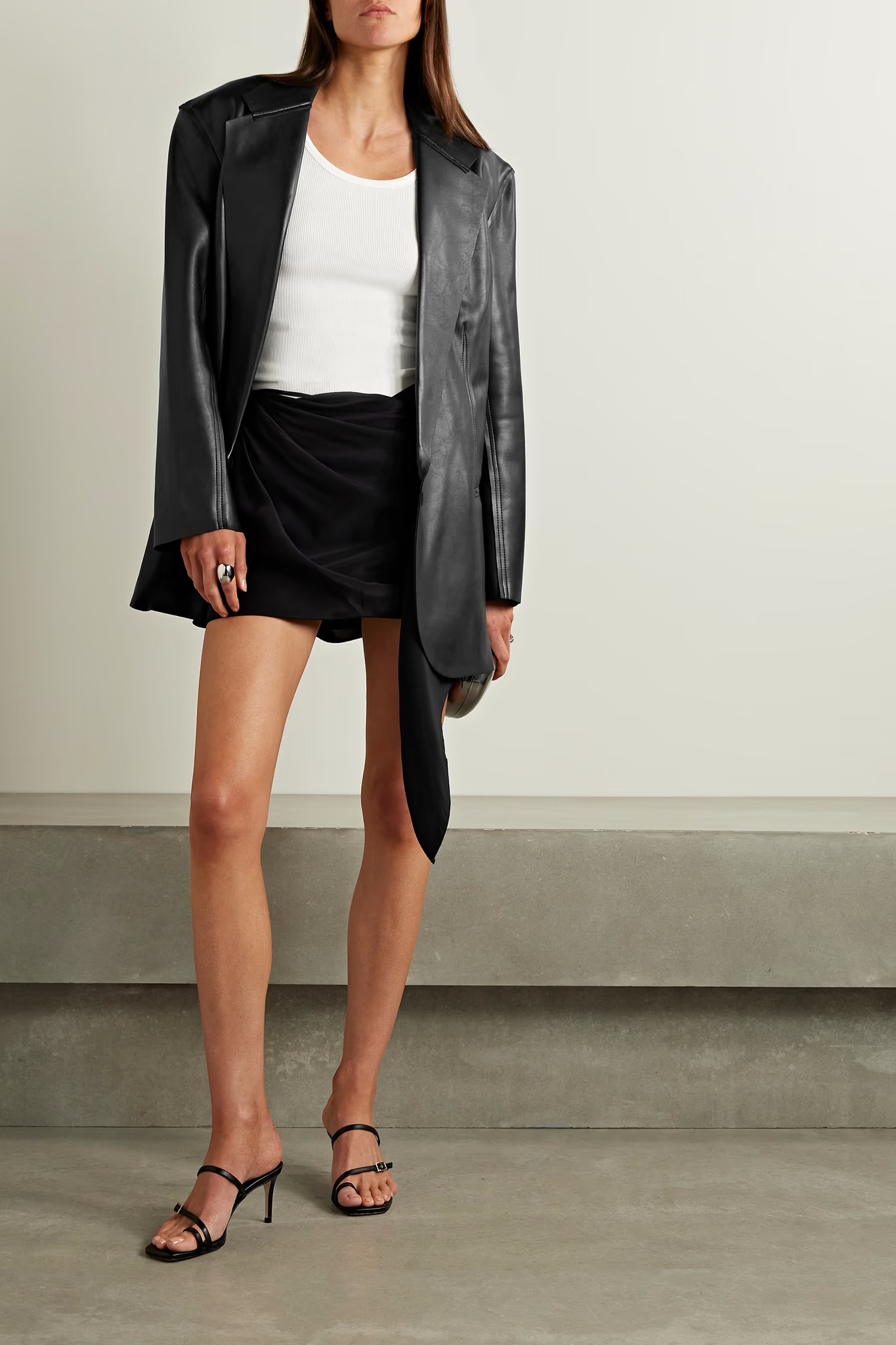 9. Dark Romance
The romantic side of the dark academia trend, this is a fun trend for fall. A mixture of goth, romantic and preppy pieces, with this trend you can play with laces, ethereal dresses, flowers and tights all in dark colors of course. And this trend comes just in time for Halloween!
This bow hair clip is the perfect accessory for this trend!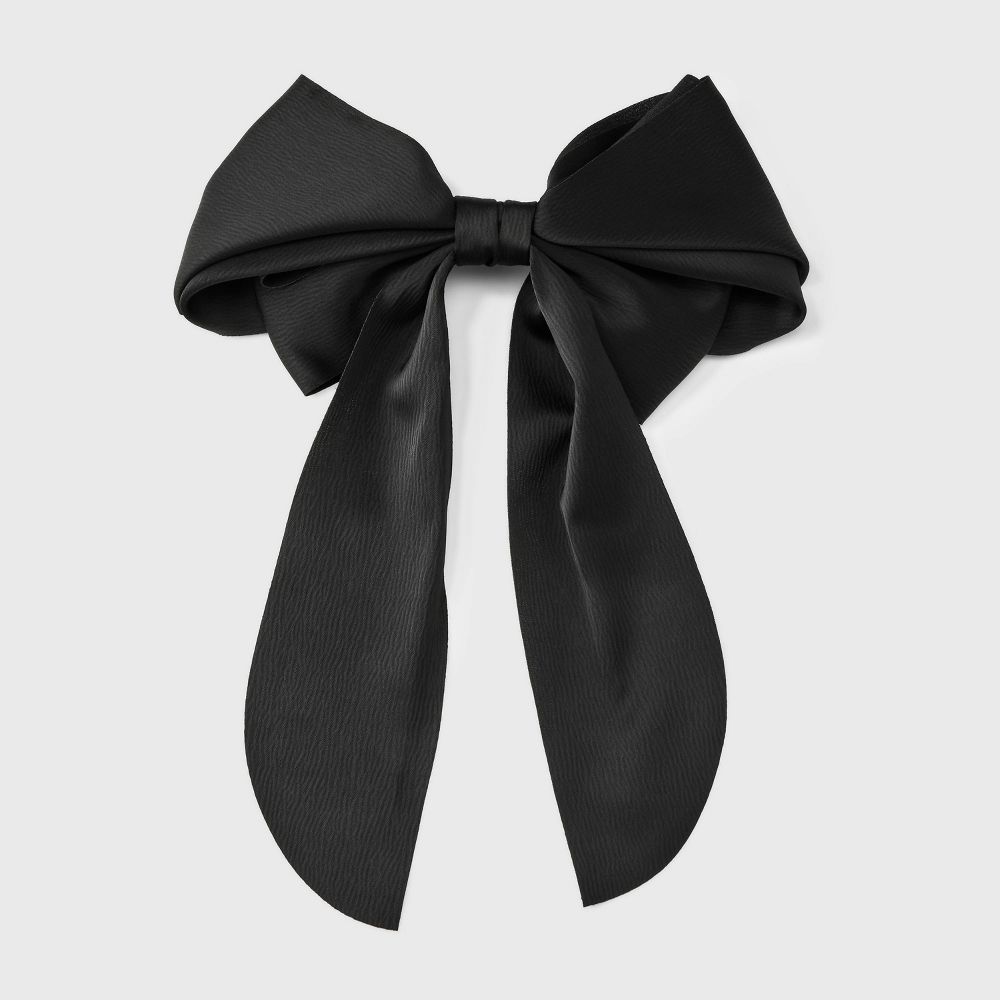 10. Tights
Of course tights are always a staple for fall, but this season they will be more popular than ever! Opaque, colorful, printed or classic, there are many different styles to choose from. To wear with skirts and dresses for night out or even during the day, tights will be a staple for fall! And don't be afraid to play with different colors and prints, just channel your inner Blair Waldorf.
This Commando tights are a must-have for fall!