Welcome to our list of The 10 Cheapest Louis Vuitton Bags!
Louis Vuitton is an amazing brand founded in 1854. Louis Vuitton is famous for its handbags, not only they have amazing quality, but their designs are some of the best you could find. Here I'll show you which are the most affordable bags of the brand, some of the most classic bags of the brand are on this list!
So, without further ado here are The 10 Cheapest Louis Vuitton Bags:
1. Louis Vuitton Pochette Accessoires
The Louis Vuitton Pochette was originally designed to be an accessory to the Louis Vuitton Bucket bag, but when it launched, it became so popular that it transformed into a handbag of its own. This bag's heyday was the 2000's, I'm sure you remember many celebrities trotting around with this bag on their arms. This bag is small but effective, it fits your keys, cellphone and cards.
In recent years this bag has been growing once more in popularity due to y2k trends! In the vintage market this bag's price is going up constantly.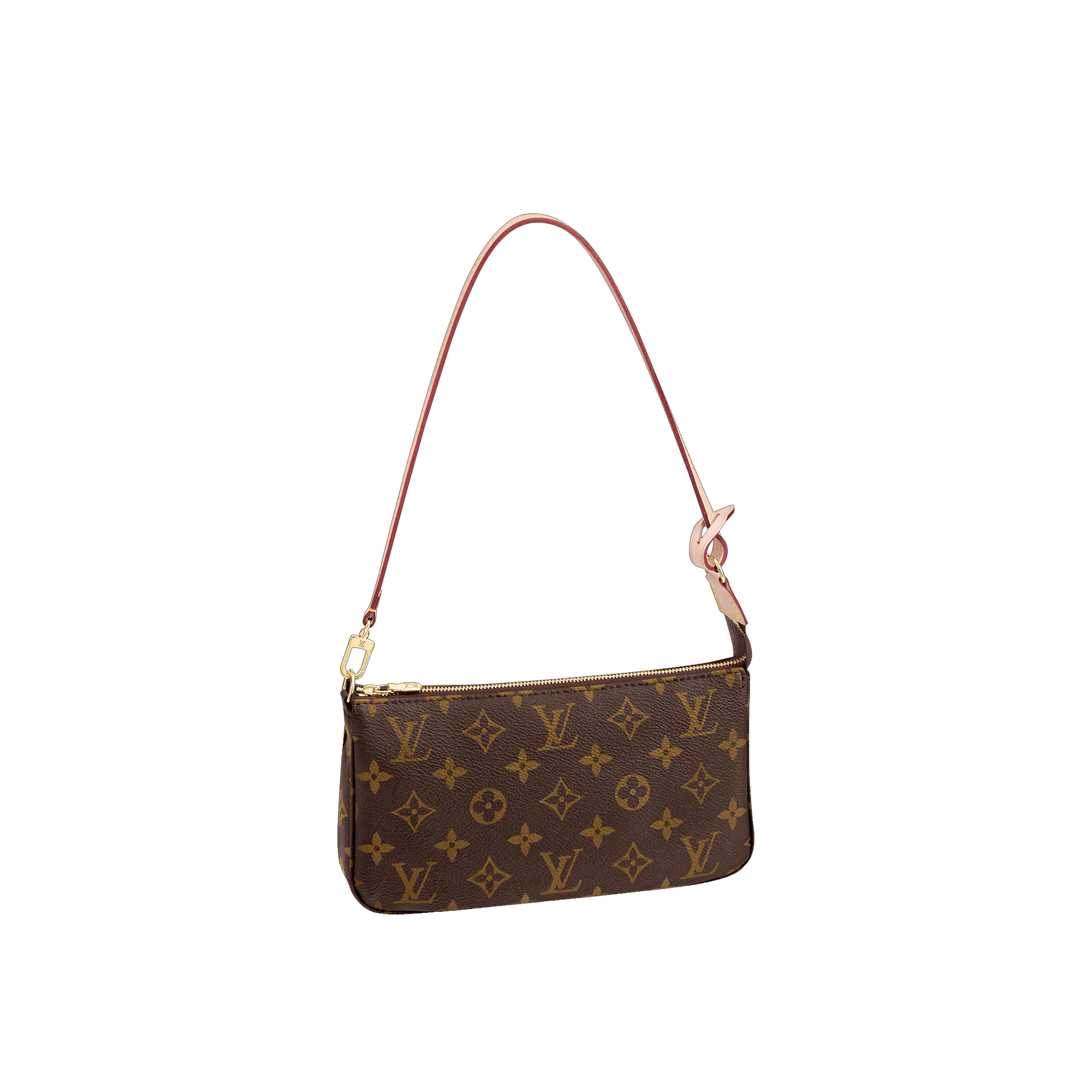 2. Louis Vuitton Félicie Pochette
With its spacious inside compartment and two removable pockets, the Pochette Félicie is the stylish way to carry and organize daily essentials. Much more than a wallet, this versatile pouch can be transformed into a shoulder bag or clutch thanks to its removable gold-color chain. It would be a staple in your collection.
This is just like a wallet on chain but cheaper, it is the perfect bag to take to parties and evenings out.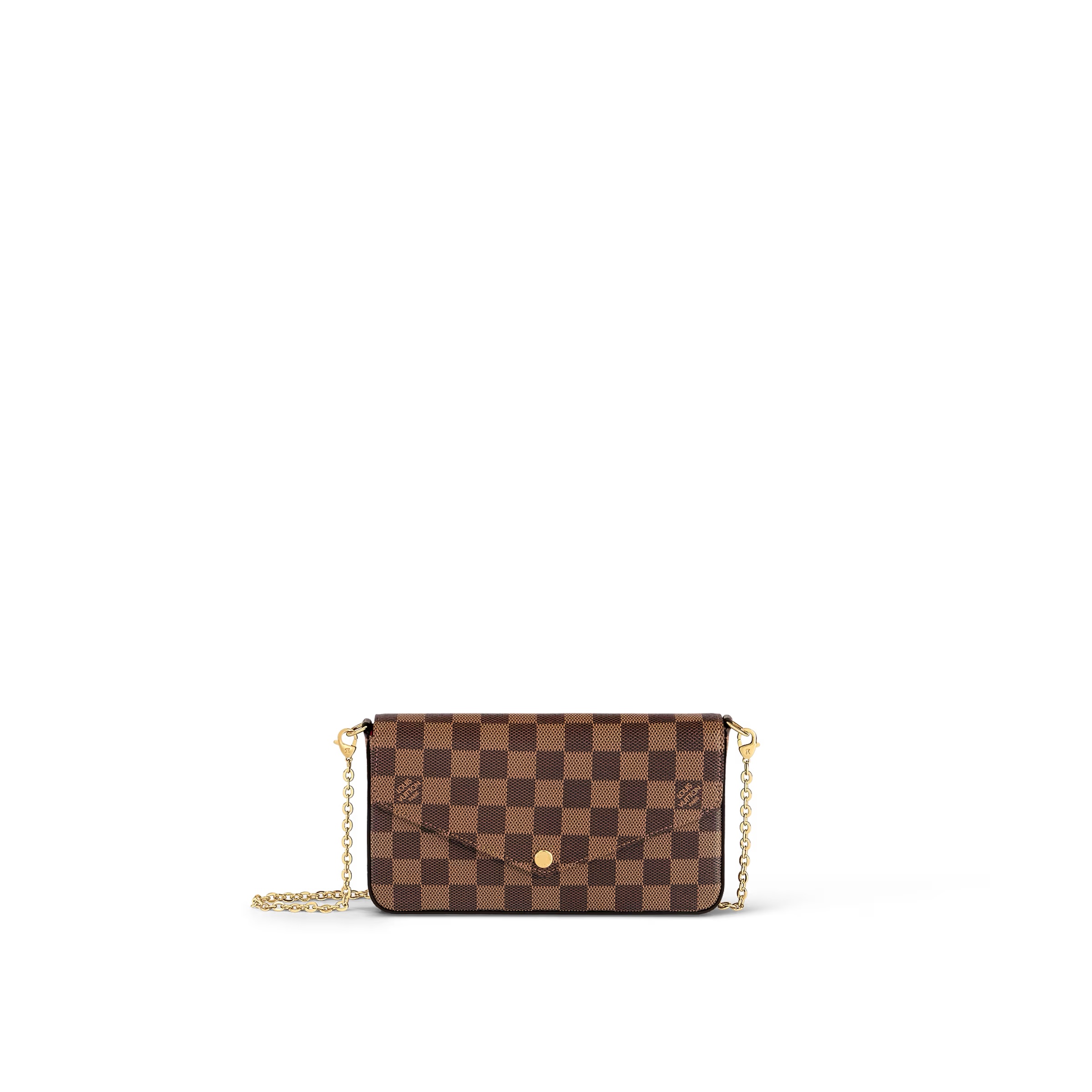 3. Louis Vuitton Noé
The Louis Vuitton Noé was the first bucket bag ever designed, it started a whole new style of handbags! Inspired by 16th-century handbag designs, which centered around drawstring beaded pouches for both men and women, today's boxier inceptions have Gaston-Louis Vuitton to thank. In 1932 a Champagne producer asked Vuitton to develop a sturdy, stylish bag in which he could transport five bottles of Champagne. And so the Noé was created. Today the Noé is a classic style of the house that retains key features of the original, like the iconic shape, generous volume and drawstring closure, but is made for modern life.
There is also the NéoNoé bucket bag that revisits the 1932 design but has a more modern appearance. But the classic Noé is still the most iconic of the two!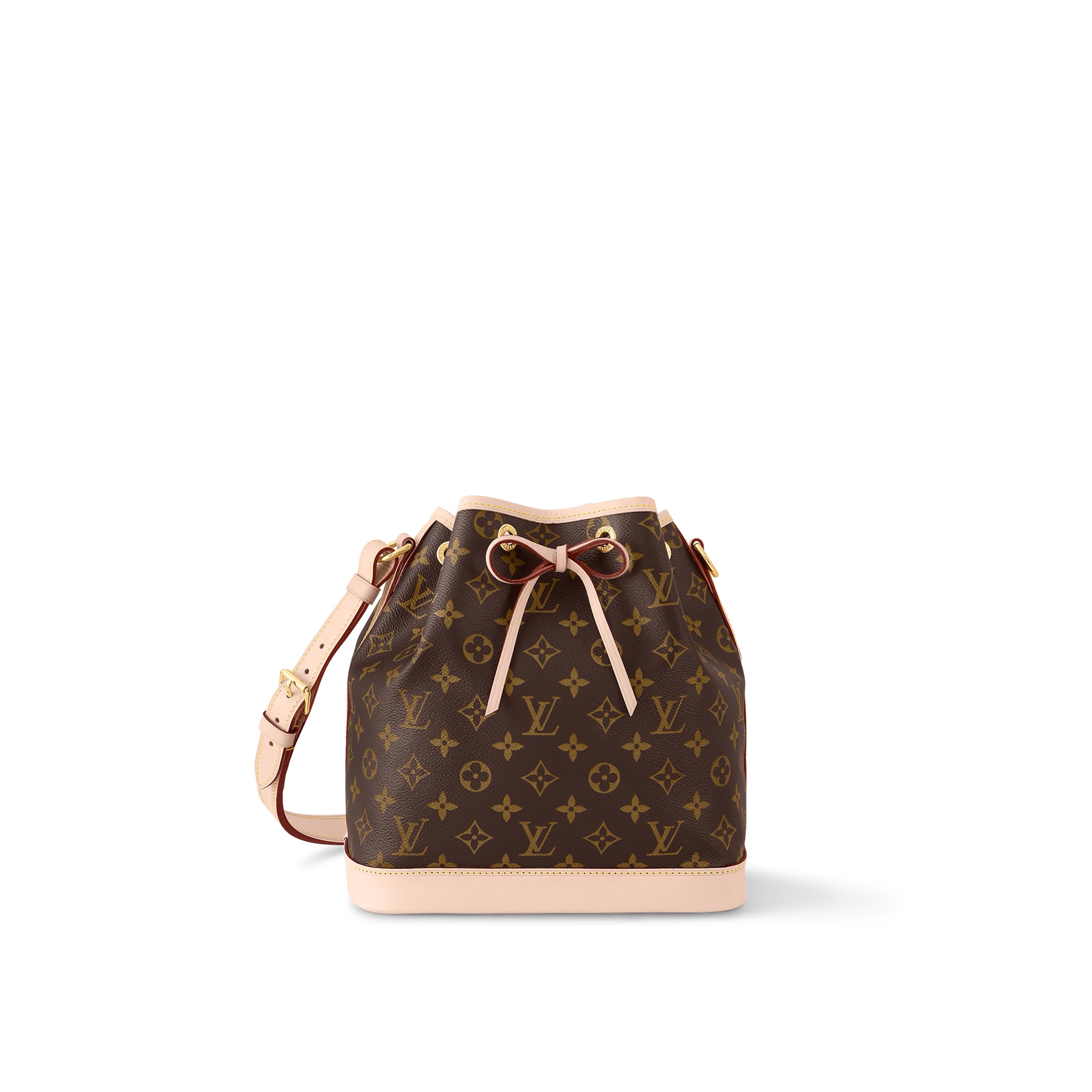 4. Louis Vuitton Alma
One of the most classic top-handles ever, the Alma is one of the cheapest Louis Vuitton bags! Rumor goes that the Alma was originally made for Coco Chanel in 1925 as a custom order. It's rounded shape and two top handles are inspired by Art Deco, it is as iconic today as it was 100 years ago. In 1934 Coco gave permission for Louis Vuitton to sell the bag to the public and history was made. Its unmistakable shape makes this compact bag a timeless classic. There are multiple colors and materials to choose from, as well as sizes. It also comes with a detachable strap so you can wear this bag as a crossbody or top handle. There is an Alma bag for every taste. 
The Alma bag was the only non-Chanel bag that Coco Chanel ever carried. If it was good enough for Chanel it is good enough for me!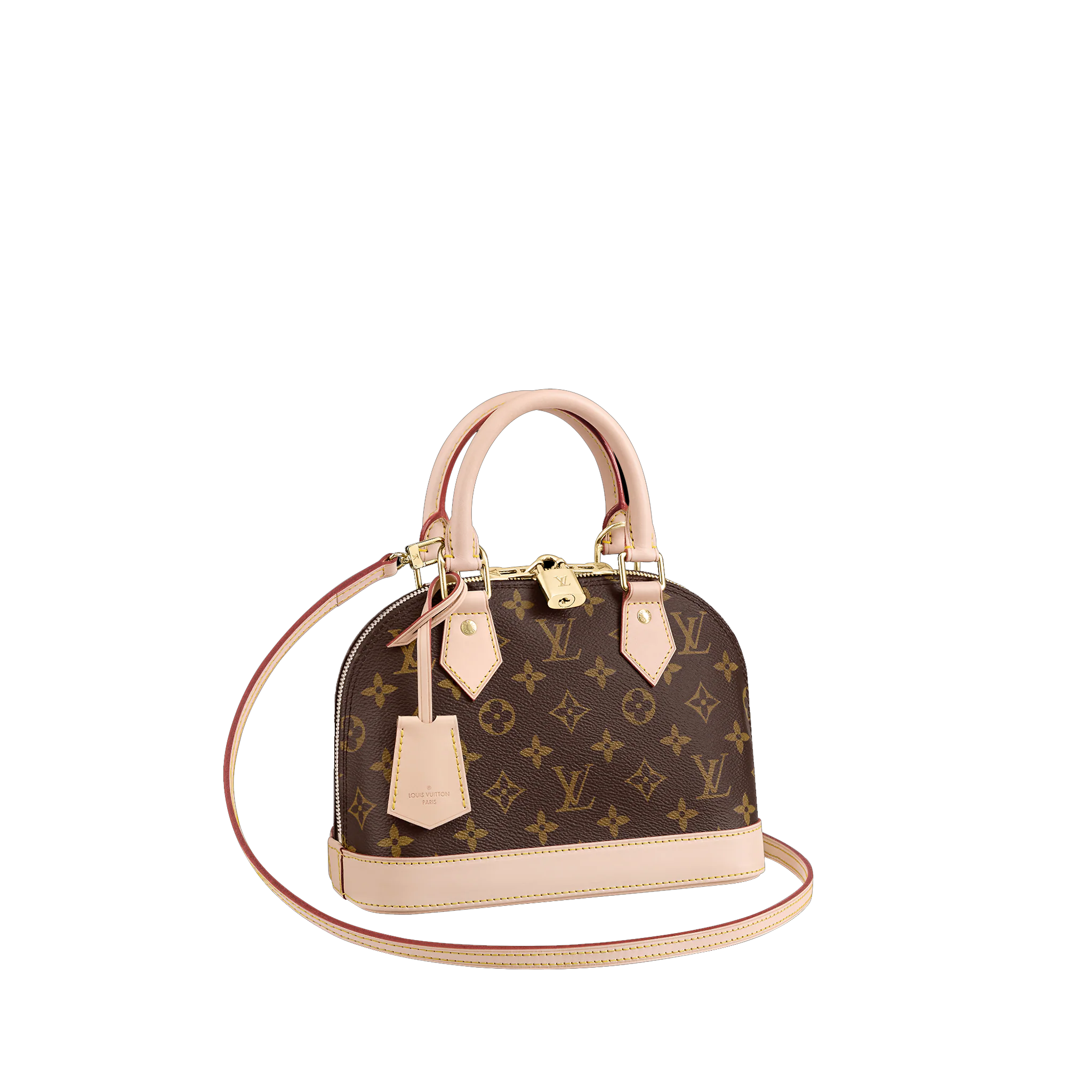 5. Louis Vuitton Wallet On Chain Ivy
Inspired by the Sac Recoleta handbag from the 2000's, the on-trend Wallet On Chain Ivy bag is fashioned from Monogram canvas. The removable gold-color chain allows short-shoulder carry while the adjustable and detachable strap, in natural leather, enables cross-body and long-shoulder carry. Three card slots and a zipped inside pocket make it perfect for everyday essentials.
An ideal day to evening bag this WOC will accompany you for years to come!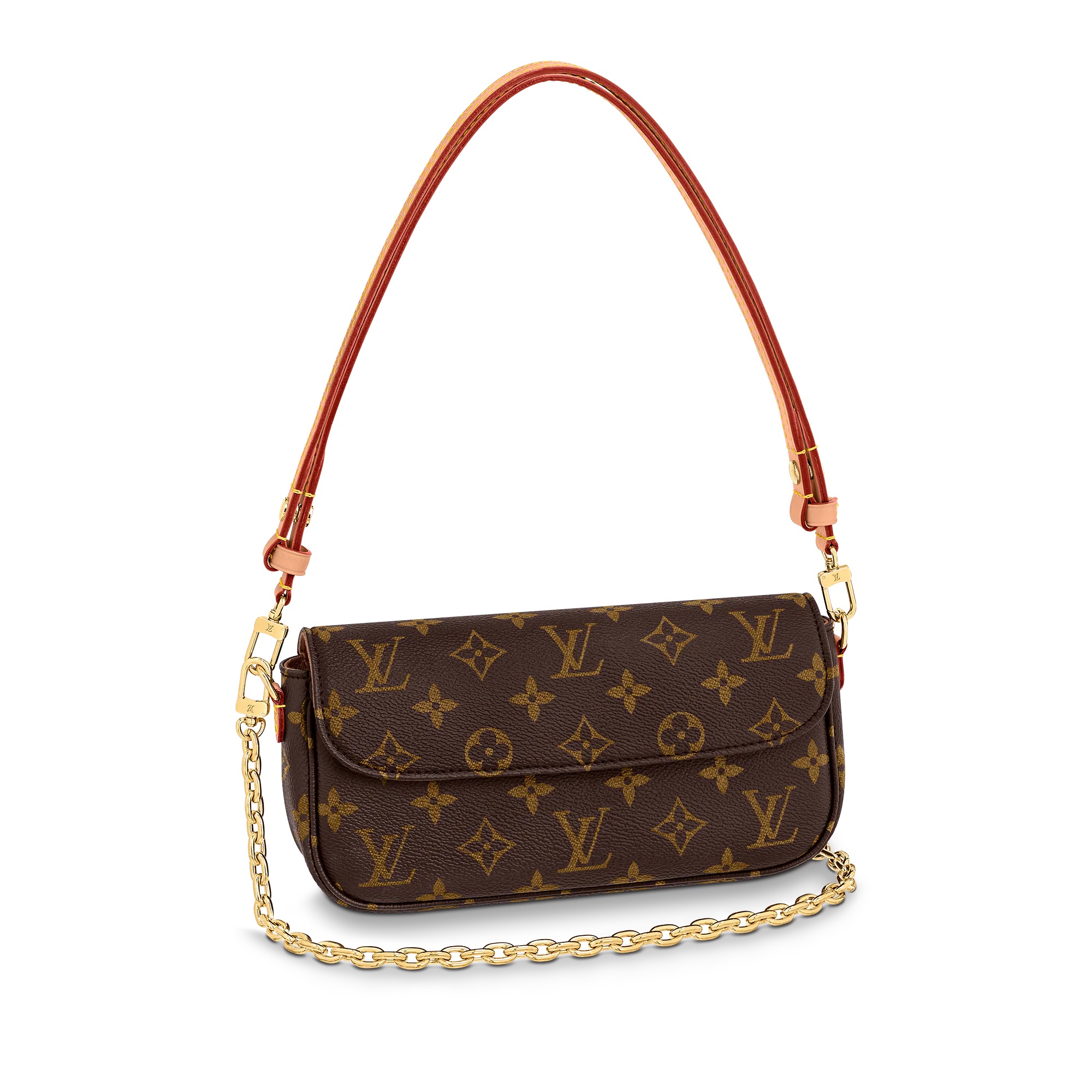 6. Louis Vuitton Speedy
The Louis Vuitton Speedy was first introduced in the 1930s but remains one of the most recognizable and popular styles of all LV bags. The LV Speedy purse was designed in response to advances in public transportation and the new need for a compact lightweight bag that was also large enough to hold your daily necessities. The shape is a mini version of the Louis Vuitton Keepall. This Louis Vuitton bag was made popular in the 1960s when Audrey Hepburn was seen carrying the Speedy multiple times, people say the bag was designed especially for her. The original Louis Vuitton Speedy bag was designed without a strap, but in 2011 Louis Vuitton released the Speedy Bandoulière with an adjustable shoulder strap that can be removed.
Until this day the Speedy remains one of the most collectible Louis Vuitton bags.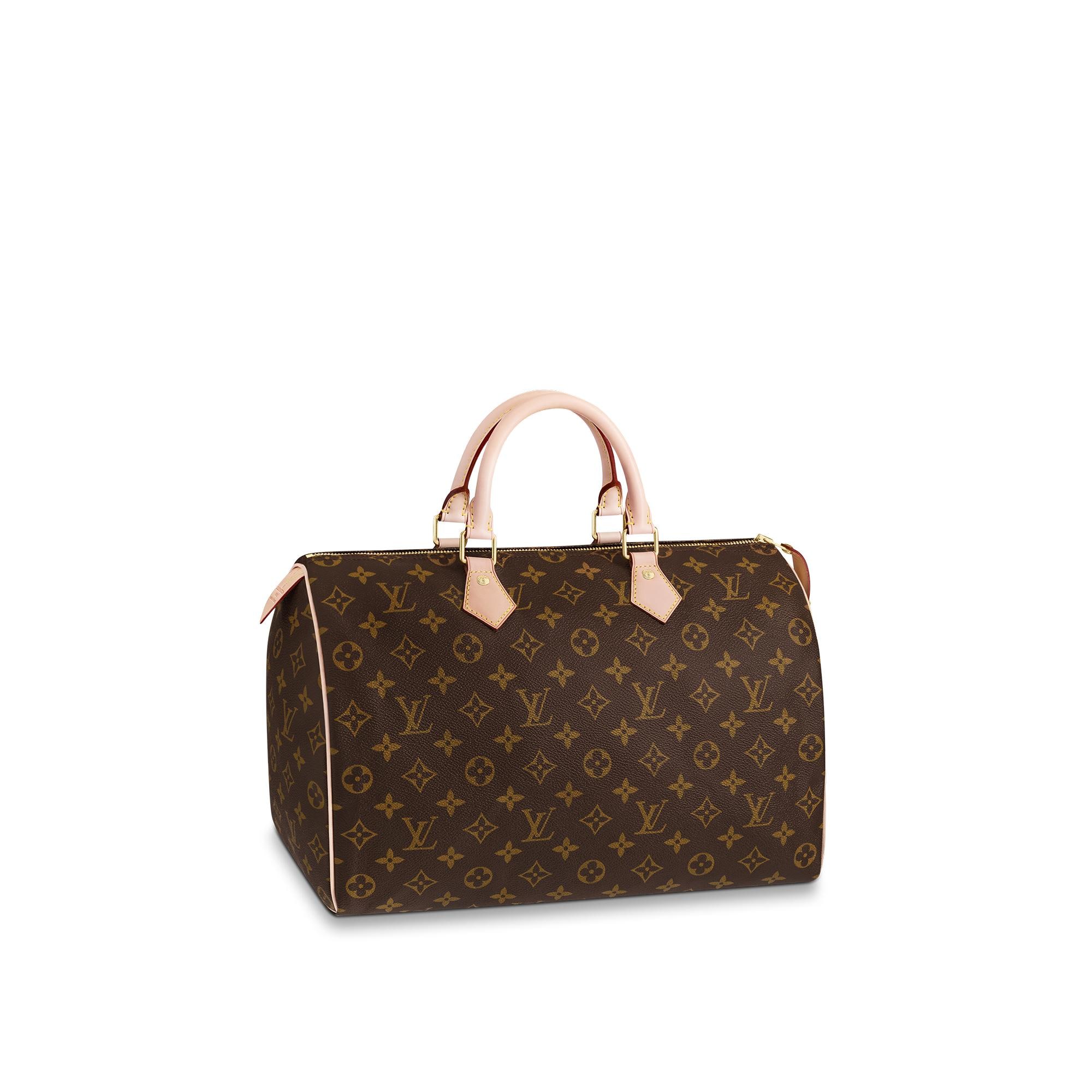 7. Louis Vuitton Sac Plat
The Louis Vuitton Sac Plat was first launched in 1968 and resembles a shopping bag. Similar to the Keepall, the original design was meant to be folded in your luggage and used once you reached your travel destination. As with many luxury designer brands, Louis Vuitton has created new mini versions of its classic handbags. The brand first introduced the LV Petit Sac Plat in 2020 and the monogram version is so popular it is frequently out of stock. The LV Sac Plat can be carried by its handles and as a crossbody purse.
This is a practical and versatile everyday bag and is a favorite among LV collectors.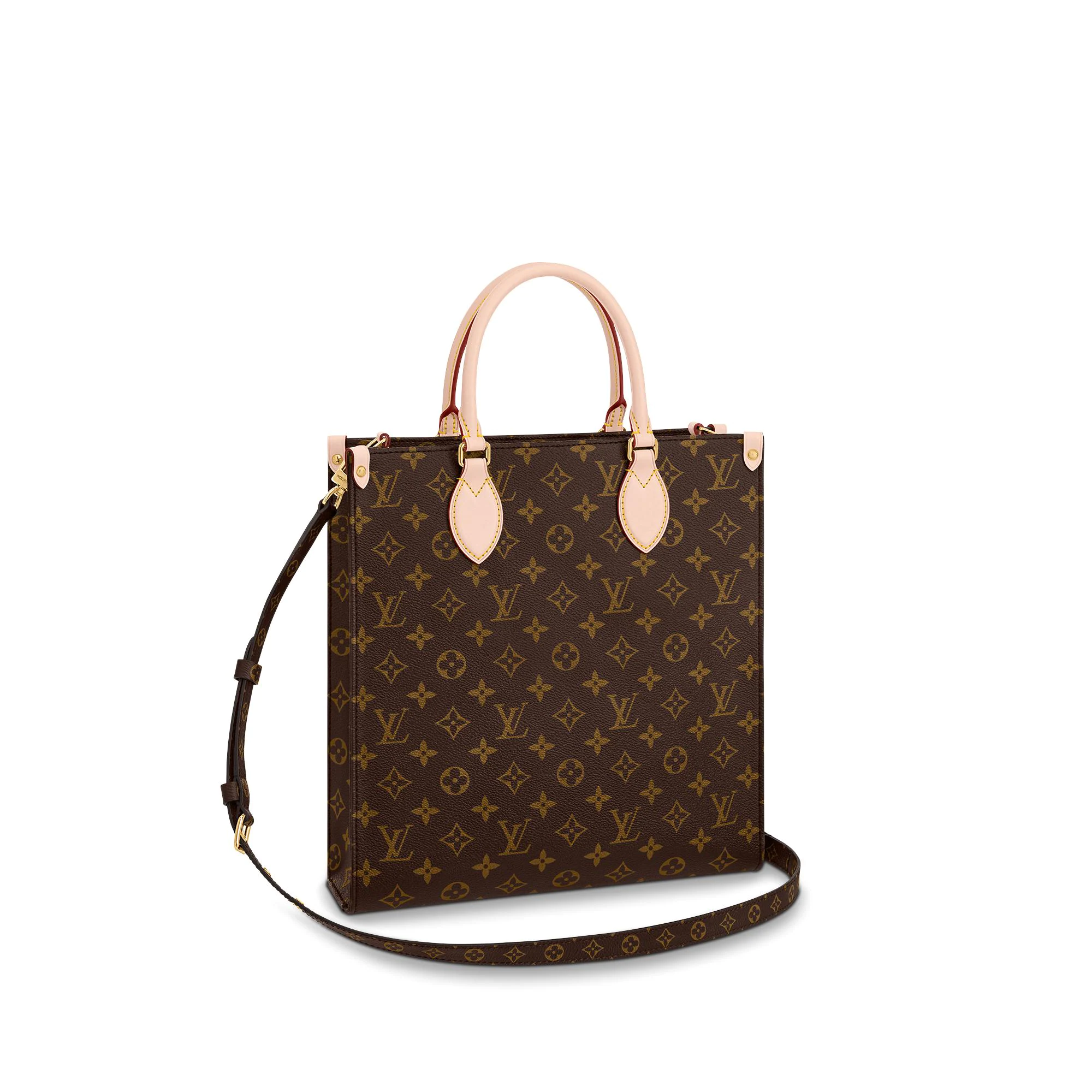 8. Louis Vuitton Graceful
The Graceful hobo is an extra-roomy yet lightweight bag to carry every day. Natural leather detailing and shiny gold-tone hardware add a refined, signature touch to the canvas bag. The body-friendly design comes with a supple, flat handle for stylish and comfortable over-the-shoulder wear. The magnetic closure and zipped inside pocket keep belongings secure.
This is an amazing everyday bag and a great alternative to the Neverfull! It is not so well known but is still iconic of the brand!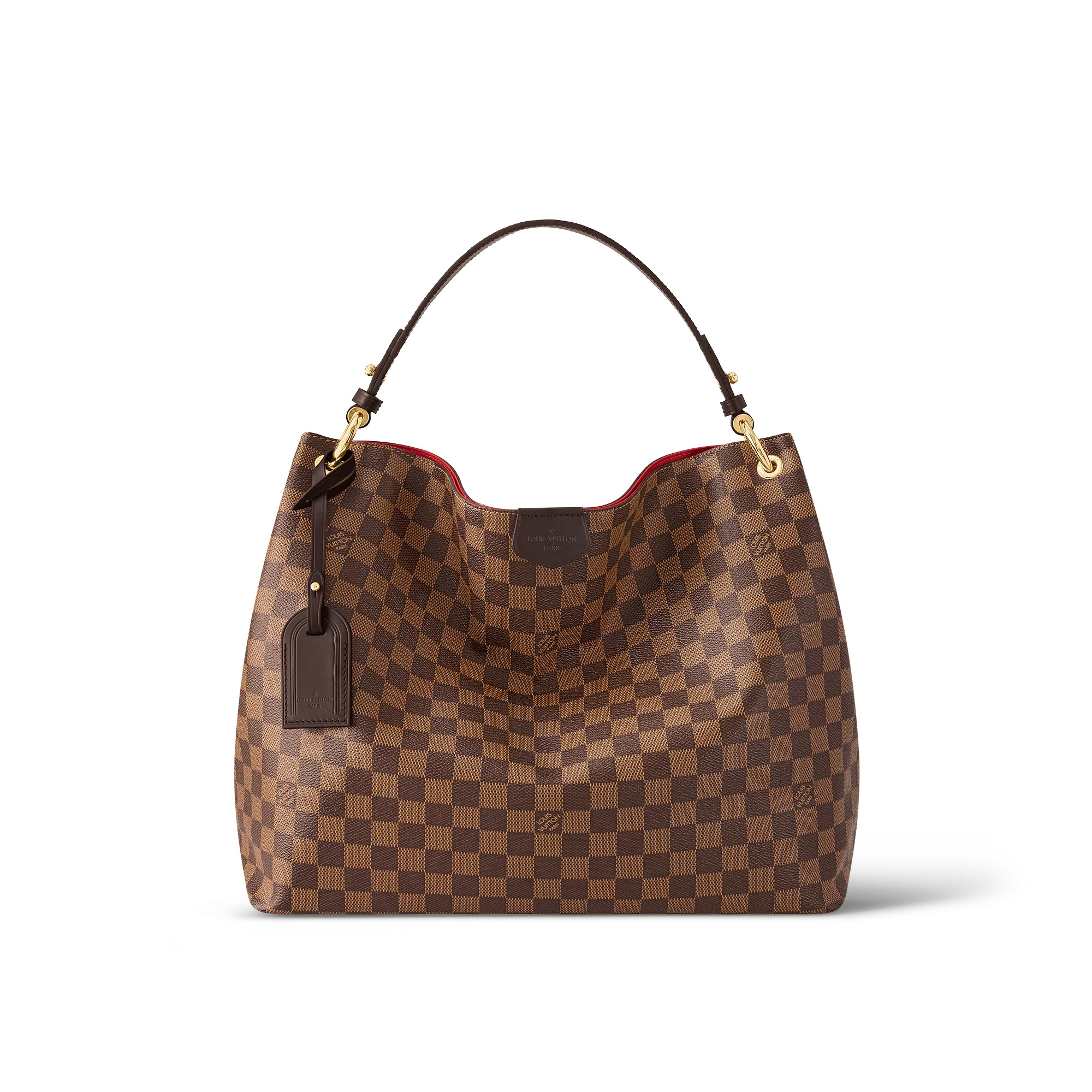 9. Louis Vuitton Croisette
A compact bag with modern lines, the Croisette boasts sophisticated details and a casual-chic allure. The removable leather tassel adds a touch of fun to this classic bag. Sized to fit the essentials plus a long wallet, this versatile piece can be hand-carried, slung over the shoulder or worn cross-body.
This bag is a staple for everyday wear, it is practical and elegant. It is available in the iconic damier canvas in both blue and brown.
10. Louis Vuitton Neverfull
Introduced in 2007 and thought to be created to compete with Goyard's St. Louis Tote, the Neverfull is made of coated canvas and is an icon of the brand. While it's not widely publicized, the GM size of the Neverfull is able to hold up to 200 pounds of weight despite the appearance of its delicate handles. This bag is an amazing companion to take to the beach, to the airport or even to work. In 2013, Louis Vuitton updated their signature tote to include a detachable accessories pouch, and they began introducing additional interior lining colors with an updated print, and a full leather version. When Louis Vuitton launched the OnTheGo tote it appeared that the Neverfull would be left behind. But so far, the Neverfull has truly proven to be a mainstay of the house.
As of last month you can only buy the Neverfull if you join a waitlist that is reported to be two to three months long. The goal is to increase demand for this iconic style.