Welcome to our list of The 10 Classic Pieces Every Woman Needs in Her Closet!
Fashion is an amazing thing, it reflects our society, our habits and our way of living. Being able to express ourselves through clothing is wonderful, but sometimes fashion moves so quickly it's hard to keep up! That is why we all need some classic pieces in our wardrobe, they will always be chic and will make getting dressed in the morning that much easier!
The beauty of having classic pieces of clothing is that you can also match them with the trendiest pieces of the season without giving a second thought. Here I'll show you 10 essential wardrobe staples everyone should have!
So, without further ado here are The 10 Classic Pieces Every Woman Needs in Her Closet:
10. Camel Trench Coat
Trench coats are perfect for fall, winter and spring! And even on those rainy summer days! They are classic pieces that everyone needs! It was during the First World War that this now iconic garment took the shape that we recognize today, a form that remains current despite being more than 100 years old. People have been using trench coats for more than a century and if that doesn't prove they won't go out of style than I don't know what will! And we can't speak of trench coats without speaking of Burberry!
Burberry first created the water and wind proof fabric called gabardine in 1879. Using this material, they would go on to design the first predecessor to the trench coat. After the war, it transformed into a fashion statement for men and women alike thanks to movie stars who wore the stylish coat on film.
Today the Burberry trench coat is worn by women all over the world.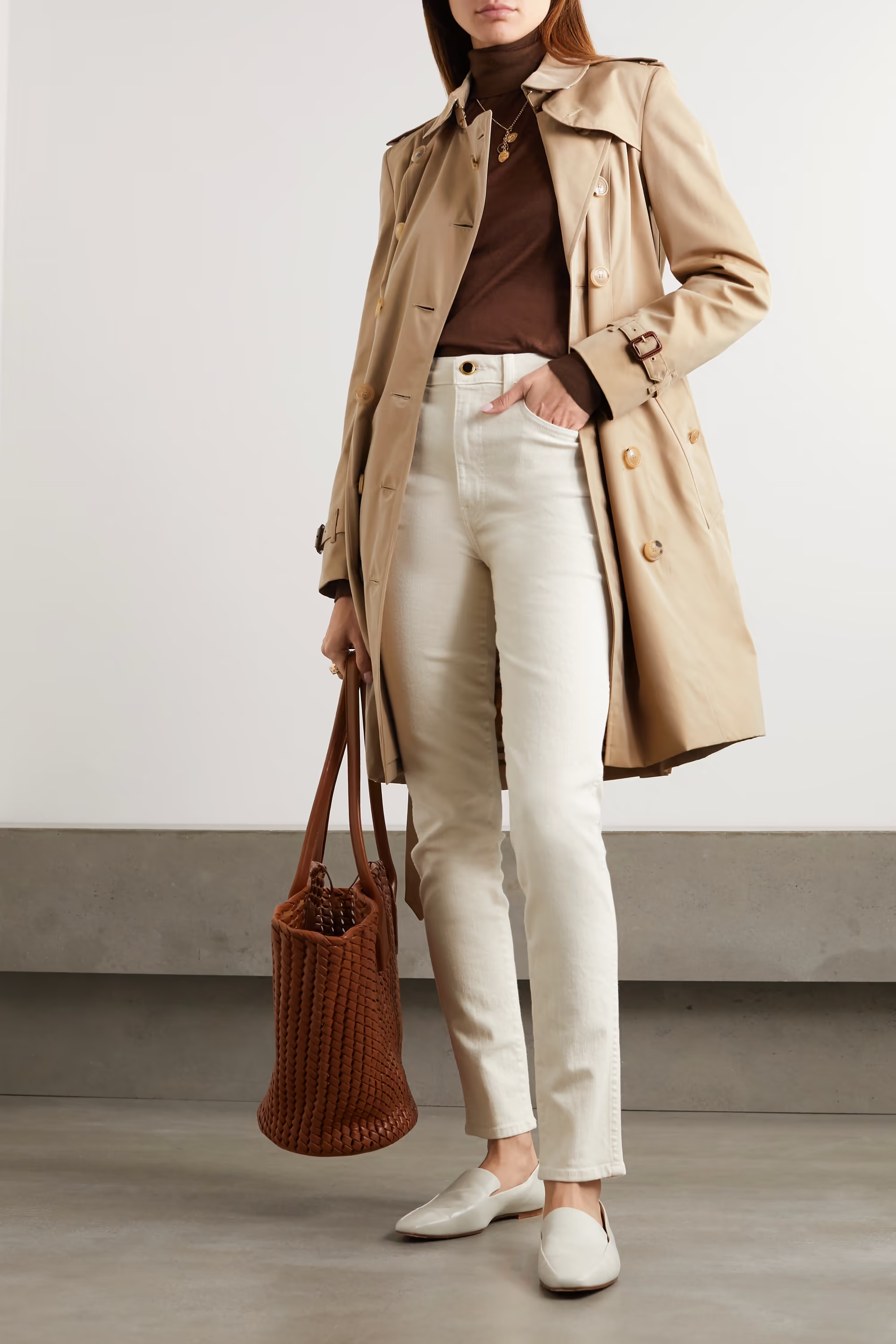 9. Wrap Skirt
Wrap Skirts will always be classics, they will be an elegant staple in any wardrobe! They can be paired with blazers and boots on the colder months but are also perfect for those hot summer days. The great thing about a wrap skirt is that it is super versatile, you can choose from multiple lengths, materials and styles. Choose the right one and it will take you easily from work to a night out!
Either mini, midi or long we all need a classic wrap skirt.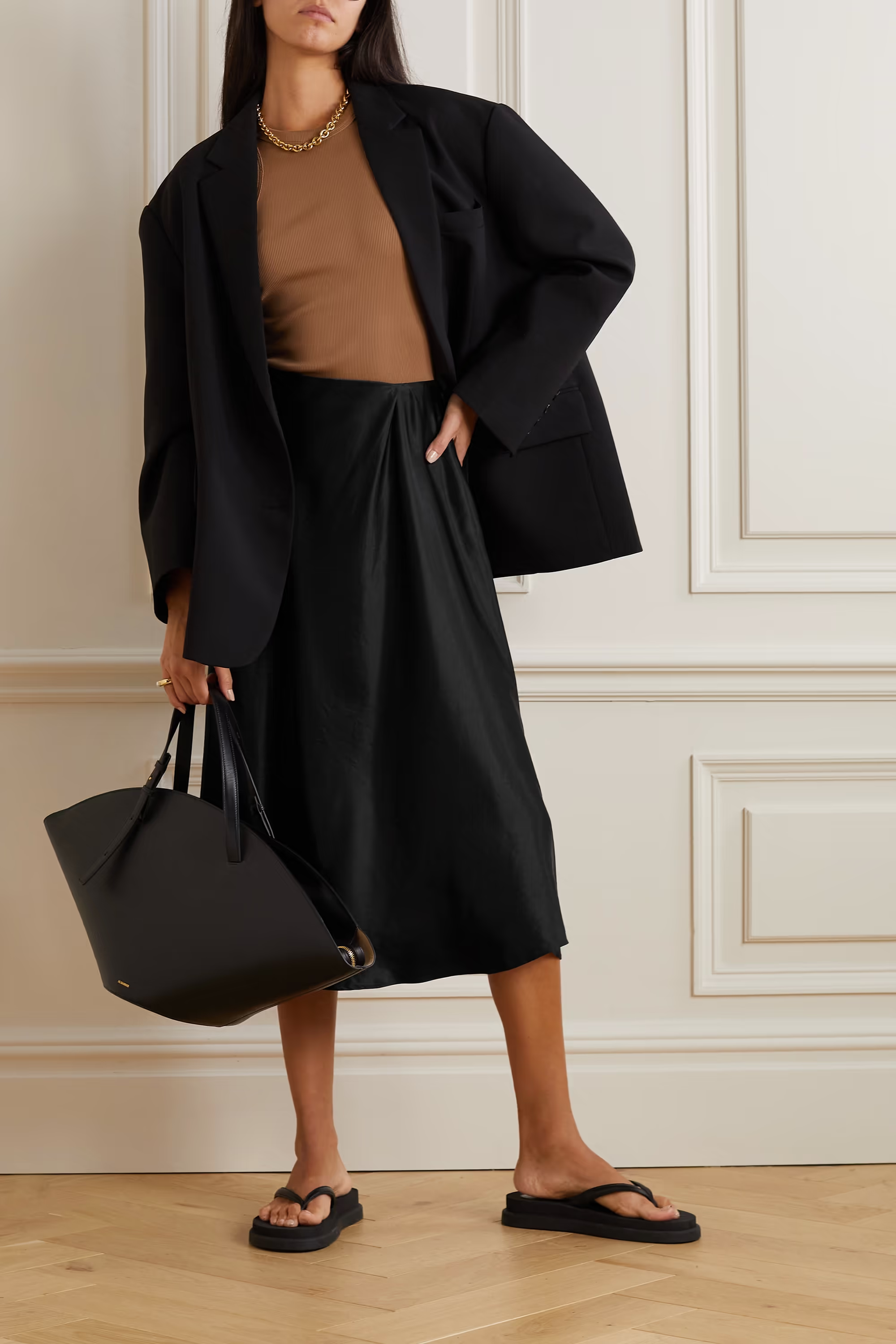 8. White Shirt
Every woman needs a white button-up. To be worn under blazers for a professional look, as a shirt with a comfortable par of jeans or as a third piece on the summer over shorts and a top. You will not regret buying a classic white shirt, it will be a staple for any occasion.
If you don't like white then of course any neutral color would work, and even a bright color would be a great a statement piece!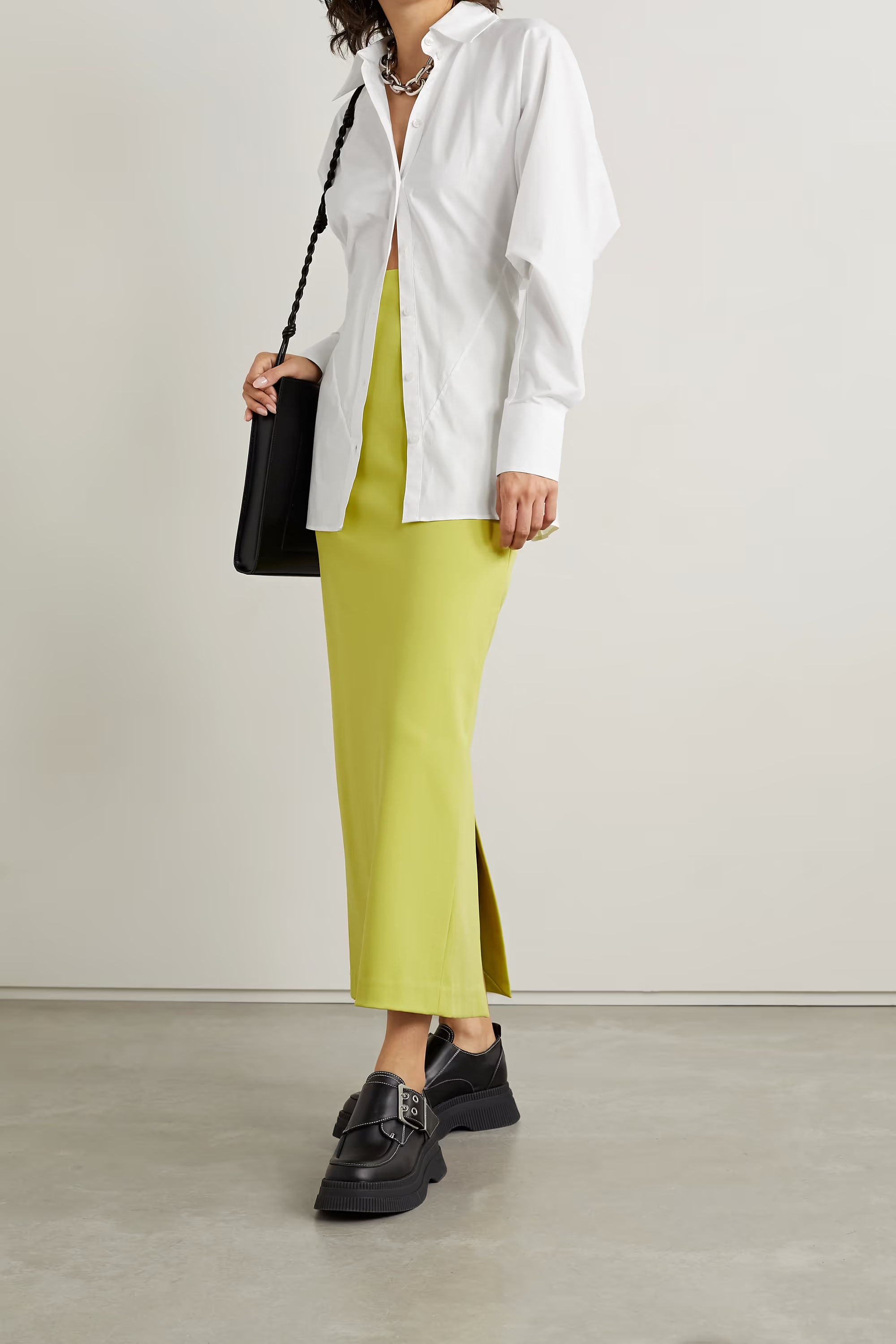 7. Day-to-Evening Dress
The key to an ideal day-to-night dress is a simple style that is a blank slate. This is a dress that you can pair with sneakers and a denim jacket and meet your friends for casual lunch, or with a blazer and a pair of loafers and be ready for work, or even put on some strappy sandals and statement earrings and it would be perfect for a night out! The struggle to find a dress like this is totally worth it.
This dress will save you so much time when getting ready! It is the definition of a staple piece!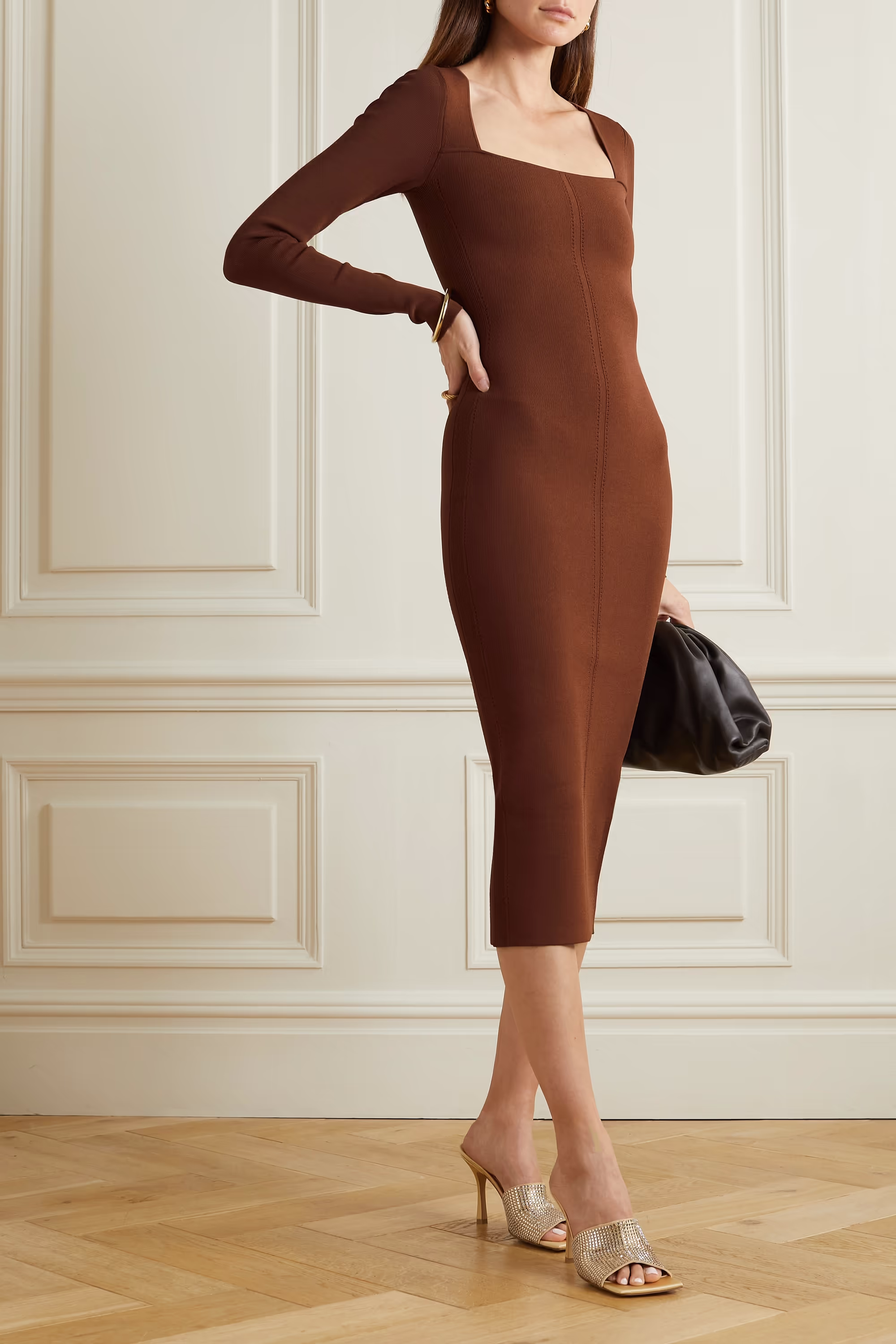 6. Black Trousers
Black trouser will be your best friend if you like a more classical look. They are perfect for work but can also be dressed down if worn with a t-shirt and sneakers. Black trousers will suit every style and are certainly an investment piece that will last many years. It's simple and elegant and not only slims the body but also elongates it.
Not to mention that they are super comfortable!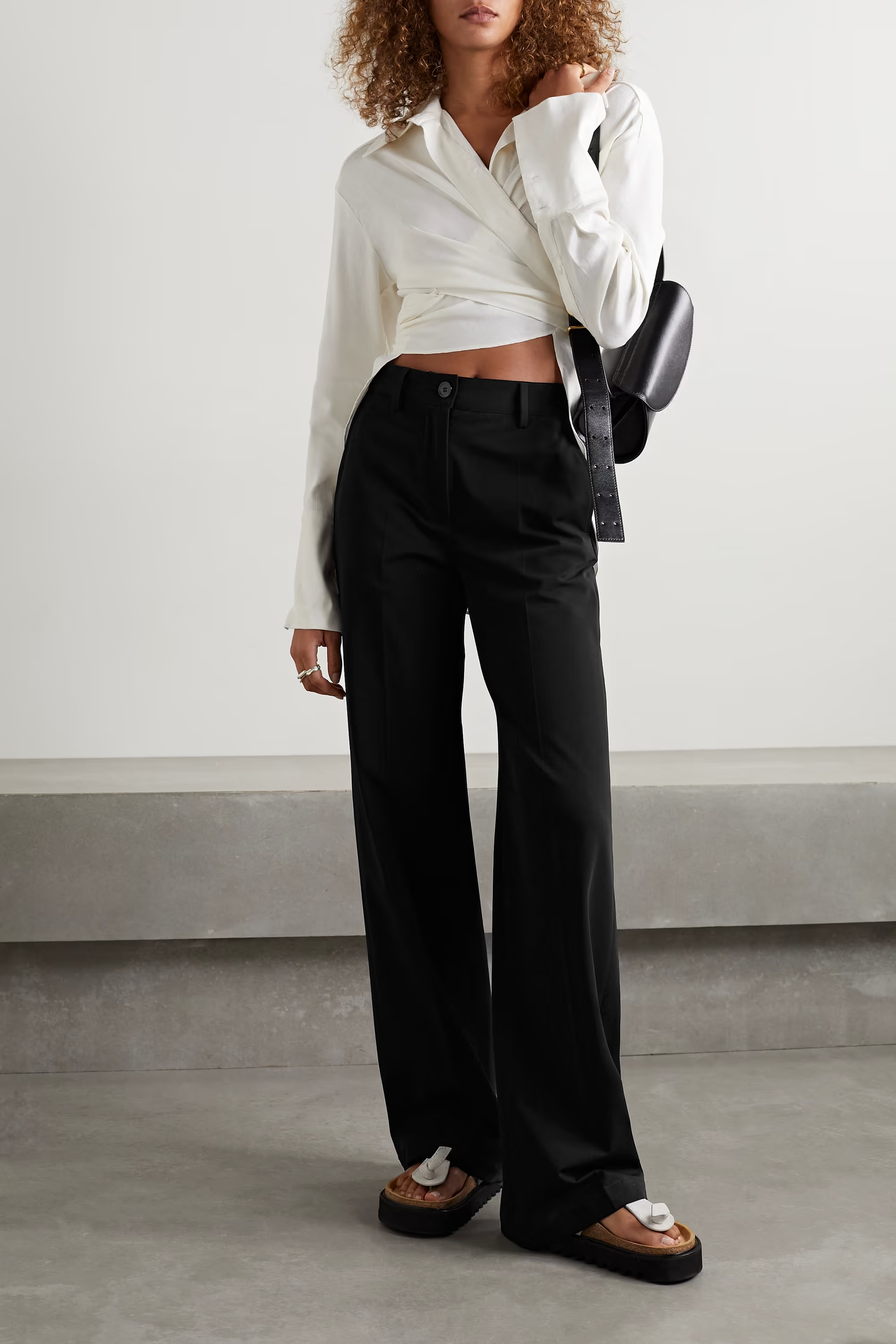 5. White T-Shirt
The right white tee can be tucked into a pencil skirt, worn under a badass leather jacket, or thrown on with oversized denim for an effortless and chic look. When can't you wear a white t-shirt? It should be a staple in every woman's wardrobe. A white t-shirt is such an important part of a capsule wardrobe that it is worth spending your money on a shirt made with high quality materials.
This way you can be sure it will last a long time, and you'll be wearing for almost any occasion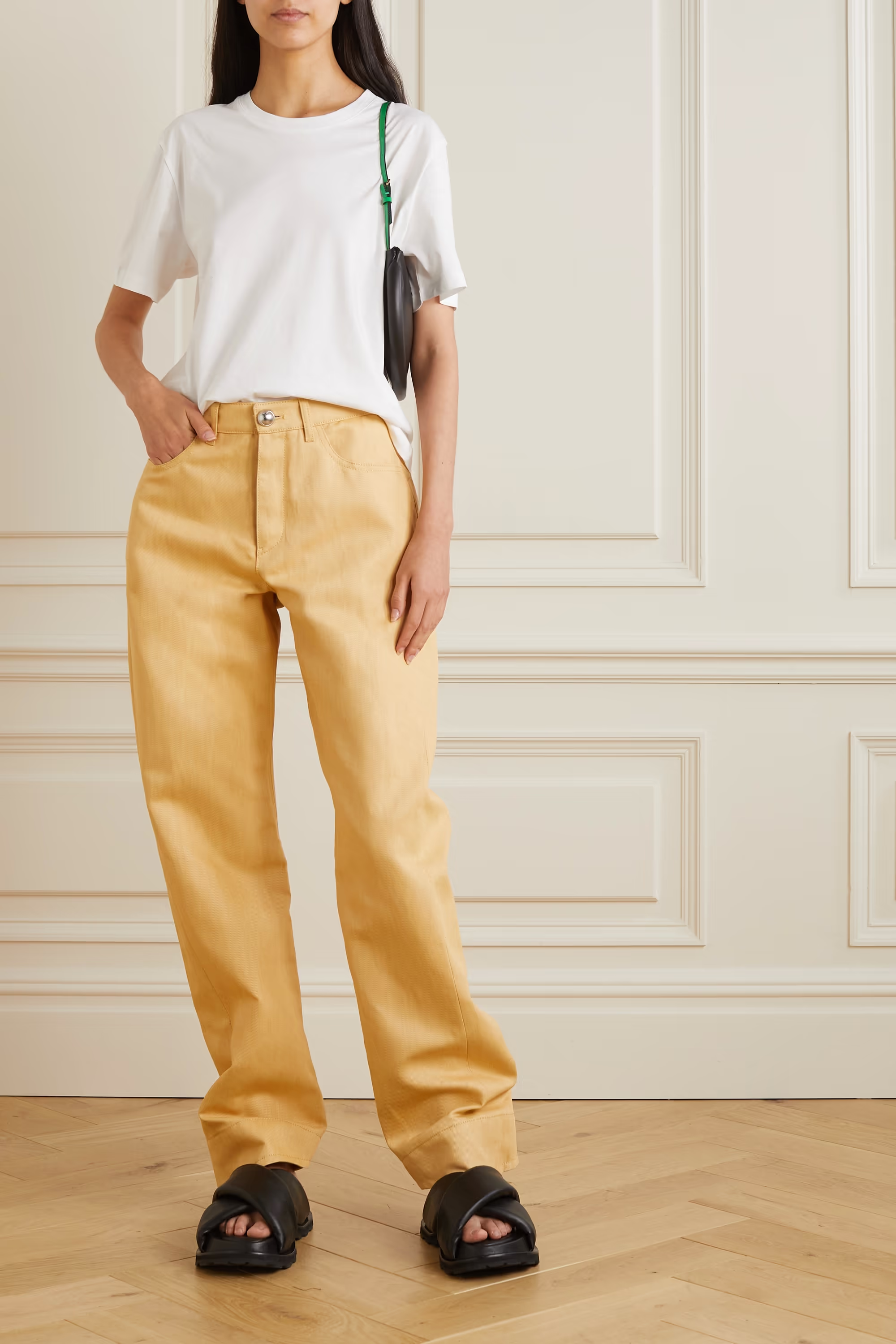 4. Quality Denim
Denim will never go out of style. Whether your preferred fit is straight leg, skinny, or oversized, take the time to find a high-quality pair that will last forever and make you feel like your best self, every time you put them on. Jeans are an everyday staple that can be dressed up or down.
Take the time to find your favorite fit and color, and then they will for sure be the most worn item on your wardrobe.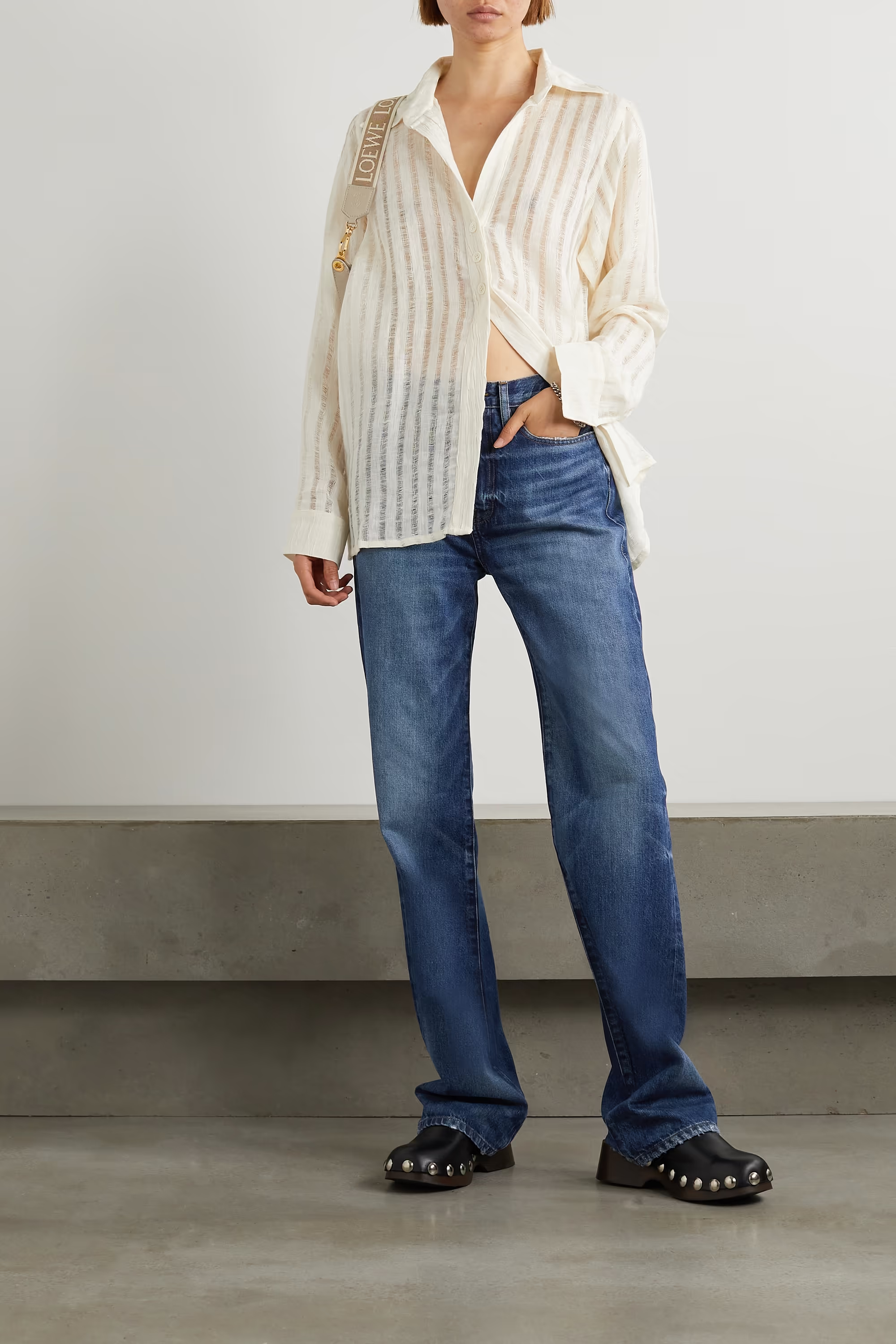 3. Tailored Blazer
Structured outerwear is one thing you can always count on. The key is to look for a blazer that you can layer with any top, whether a t-shirt or a blouse. The right blazer will make you feel powerful, stylish and comfortable at the same time. A nice structured blazer works like a charm on any outfit. It will take you seamlessly from work, to happy hour, to a night out.
Every woman should own a classic blazer!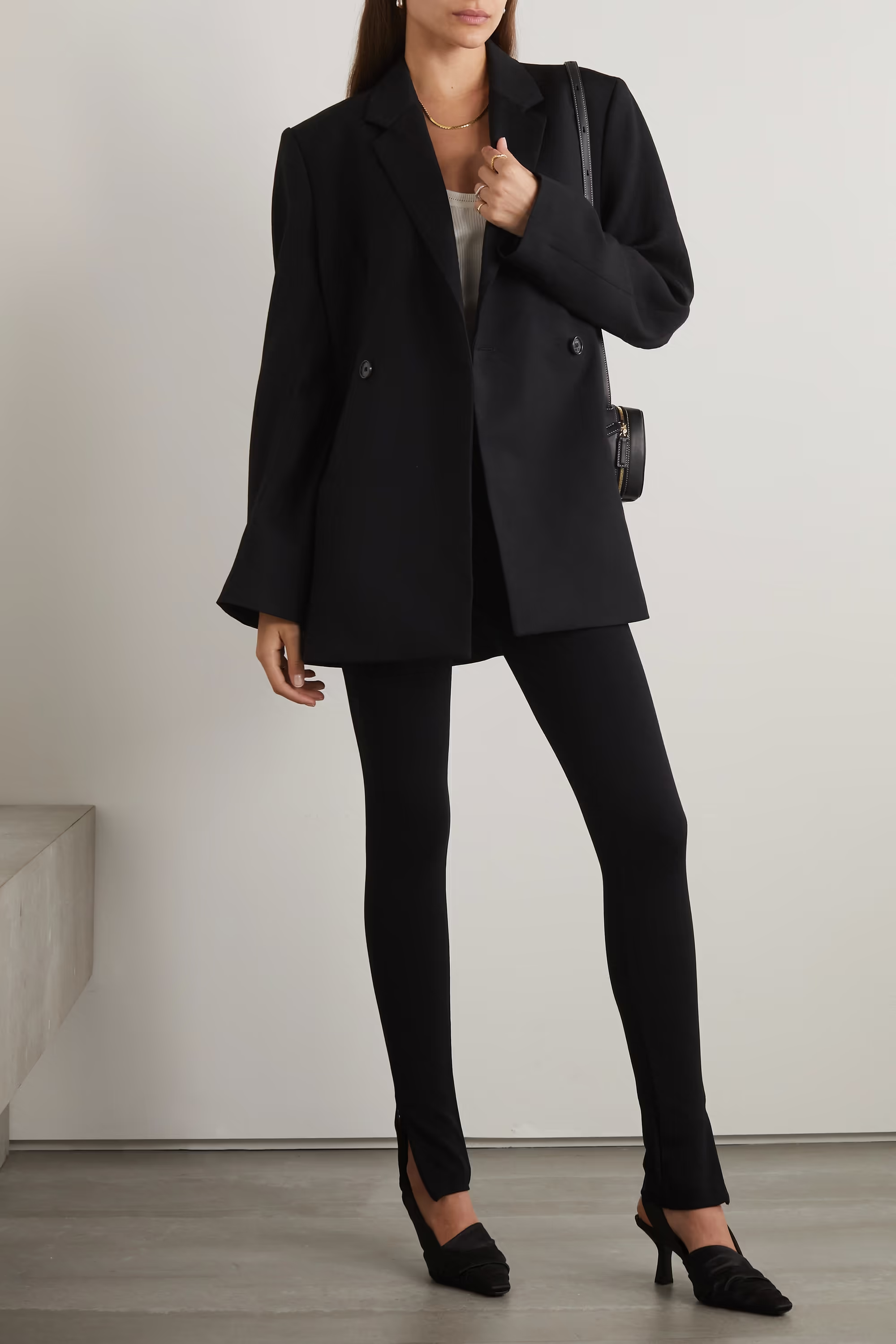 2. Little Black Dress
Date-night essential and the ultimate "I have nothing to wear" throw-on-and-go piece, a little black dress is a true must-have in every fashion girl's wardrobe. Find a black dress that fits you like a glove, that is easy to style and that will fit any occasion. The right black dress will be chic, stylish, elegant and a staple in your wardrobe.
Pick a short or a long one the options are endless. There's no rule book to owning the perfect black dress, you should choose what makes you feel good.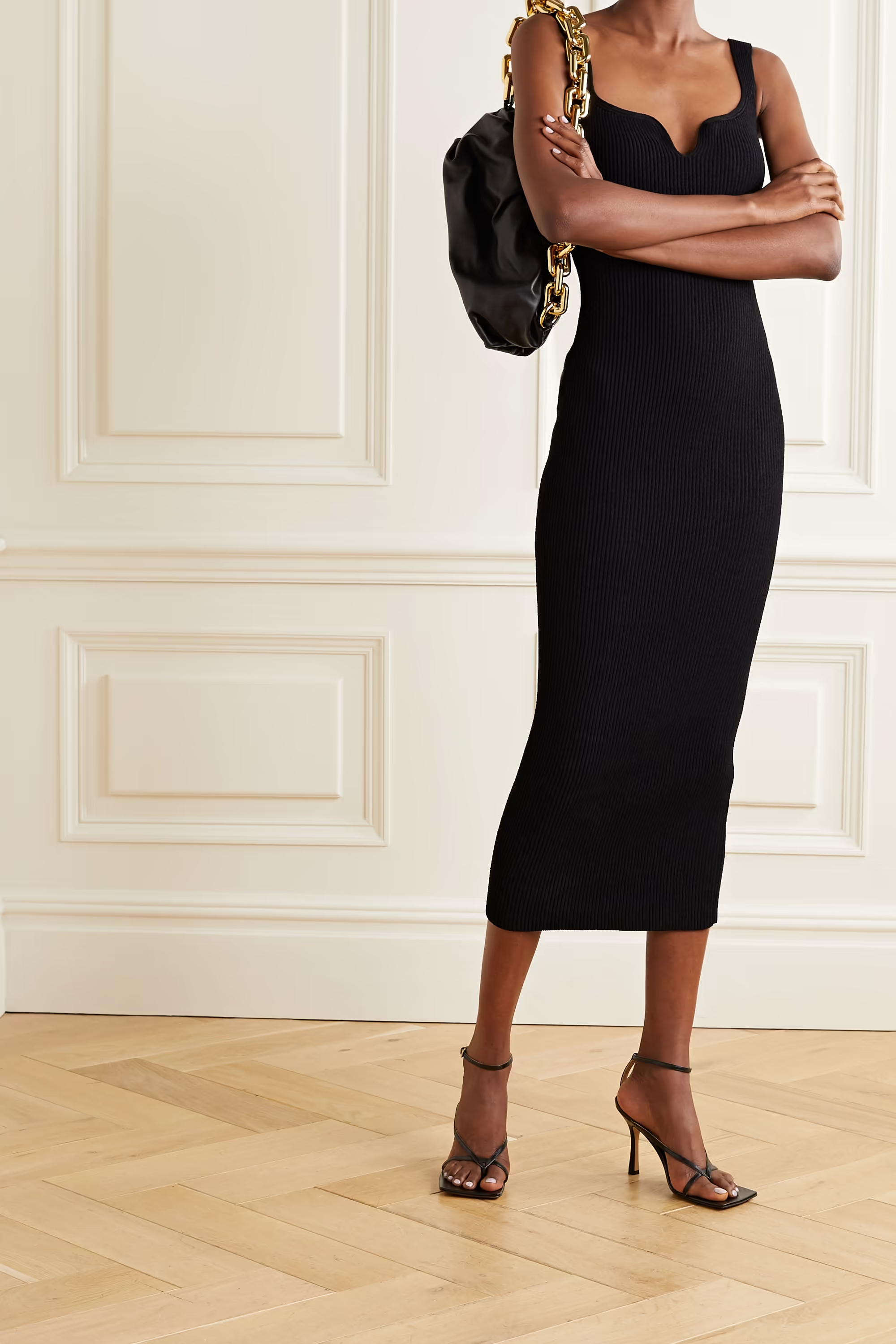 1. Statement Piece
After all those indispensable classic pieces, the last thing you need to have on your wardrobe is a statement piece. We love classic items but we also need that kind of piece that will change any outfit. It can be a coat, a shoe, a bag or whatever you want. The important thing here is to choose a piece that instantly makes you happy when you put it on! Because at the end of the day that is what fashion is all about, it is supposed to be fun!
So just enjoy the process of getting ready each morning and make fashion a fun thing instead of an obligation! And also forget about the rules, just dress the way you want to dress! The pieces on this list will certainly help you to do so!