Welcome to our list of The 10 Most Elegant Designer Shoulder Bags!
A shoulder bag is the most stylish bag of all! Depending on the size it can either be a great day to evening bag or even an everyday carryall. Here I'll show you the most elegant shoulder bags on the market, with them you will always be chic!
So, without further ado here are The 10 Most Elegant Designer Shoulder Bags:
1. Prada Cleo Bag
The Prada Cleo Bag is becoming a classic staple of the brand! It was launched in late 2020 and is more popular with each year that passes. The Cleo draws inspiration from Prada's hobo bags from the 1990s archives and is crafted using traditional manufacturing techniques. Its construction incorporates some of the brand's codes, including flowing lines, sloping sides and an enveloping shape. Feminine, elegant and modern, this Prada Cleo bag is made of fine brushed leather, an expression of the brand's expertise. The Cleo bag comes in different styles and sizes, all amazing minimalist staples. 
You can wear the Prada Cleo to any occasion. It is a chic, cool and beautiful bag that will never go out of style!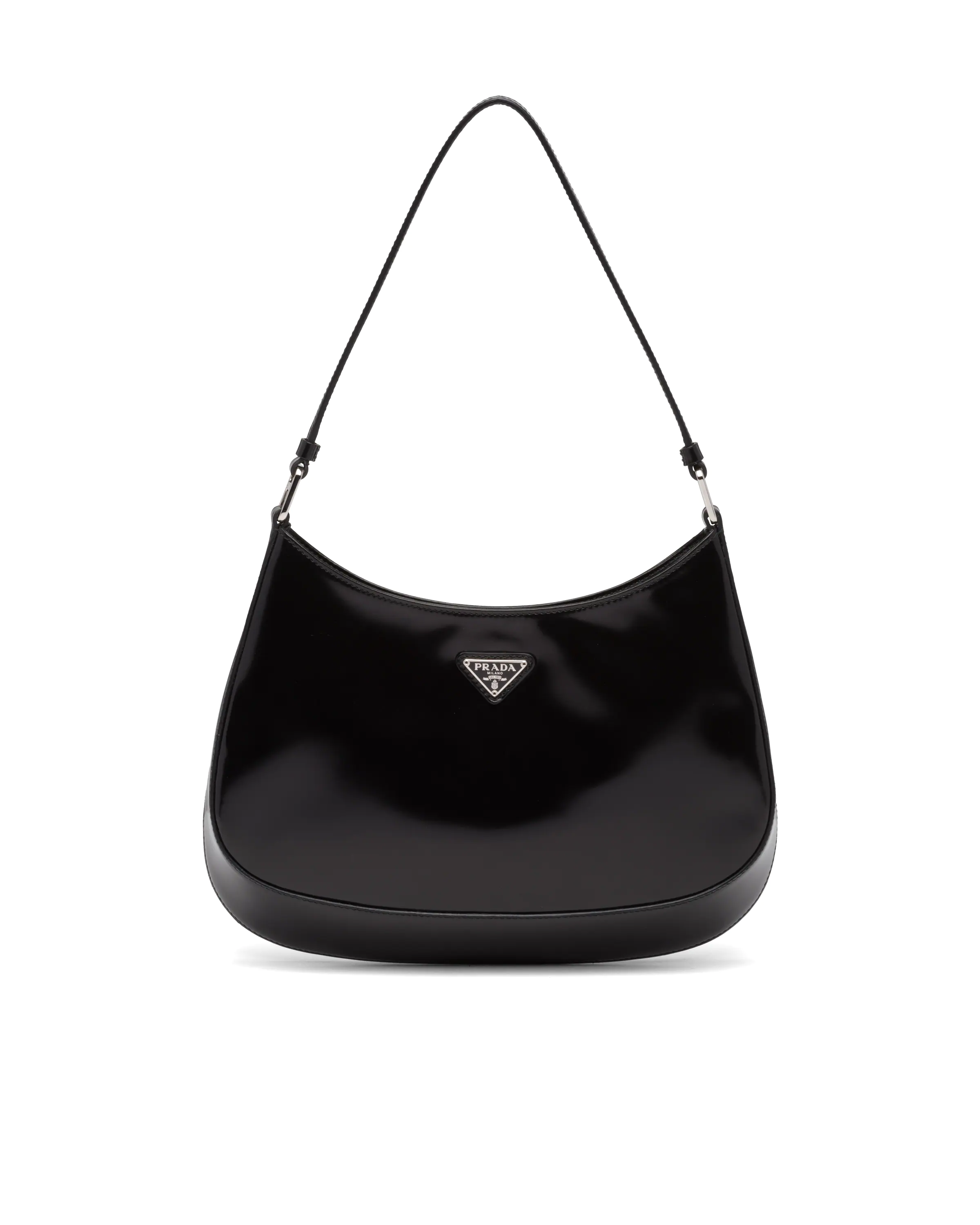 2. Gucci Jackie 1961 Bag
Like the enduring allure of the woman it's named after, The Jackie is a bag that will never go out of style. In 1961, Gucci introduced a Hobo-style bag that caught the eye of Jackie Kennedy, whose husband so famously loved Gucci's loafer moccasins. It's said that upon seeing a paparazzi image of Jackie Kennedy with the bag (then called the Fifties Constance), the Gucci family quickly christened the bag the Jackie. Relaunched in 2021, the recognizable shape is presented in many materials like leather and the GG Supreme canvas. 
No matter which one you choose this is a beautiful bag that will be a cherished item in your wardrobe forever. It is perfect for any occasion!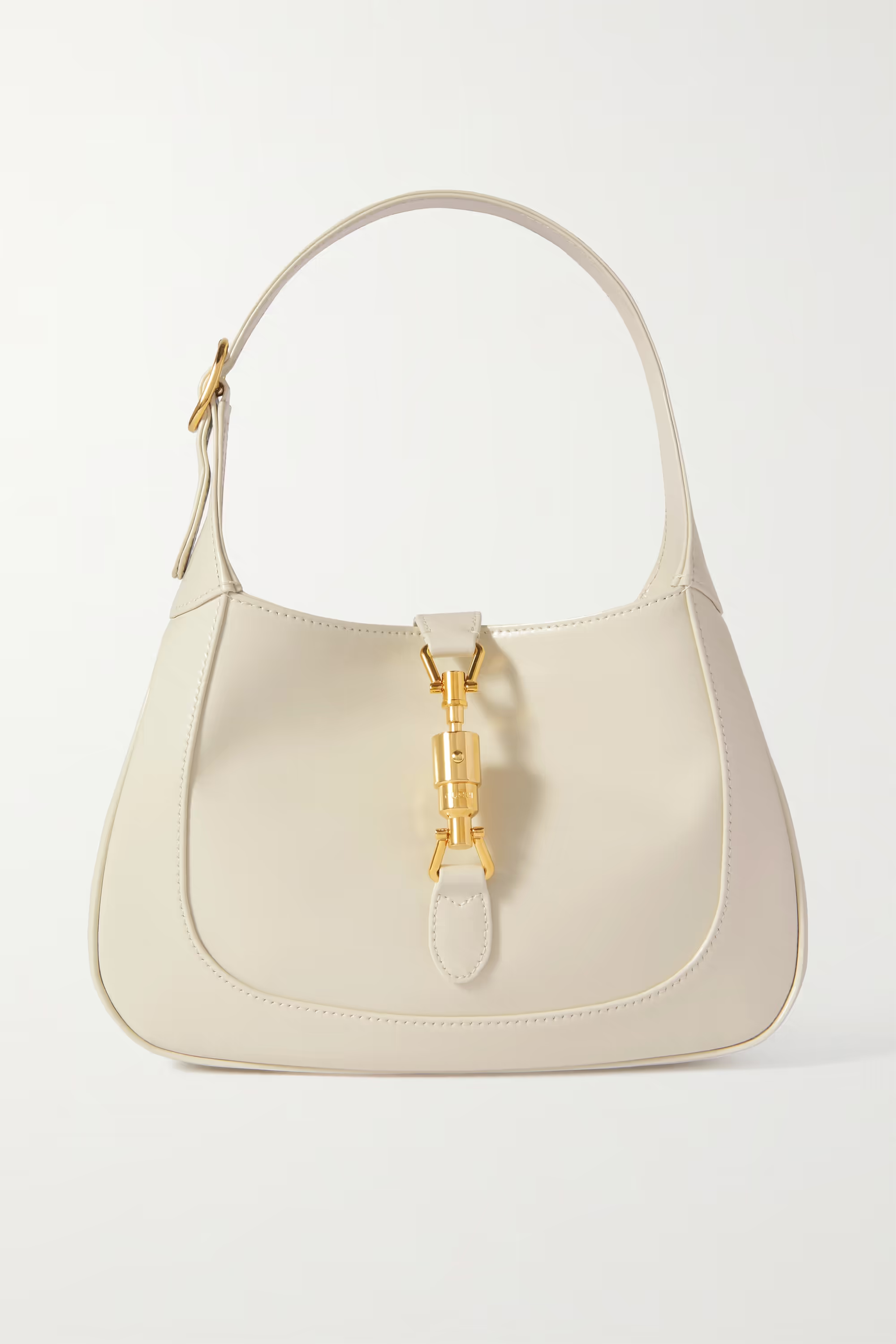 3. Bottega Veneta Jodie Bag
The Jodie is the most classic style of Bottega Veneta, it was originally designed in the 90's and Daniel Lee brought it back in different sizes and materials. The Jodie bag is the perfect combination of Bottega Veneta's history with Daniel Lee's iconic style. From its sumptuous leather to the minimal yet elevated shape, it's not difficult to get why the bag has a growing legion of fans.
It is made from nappa leather in the house's notable intrecciato weave. It comes in a looped-handle silhouette that looks very modern.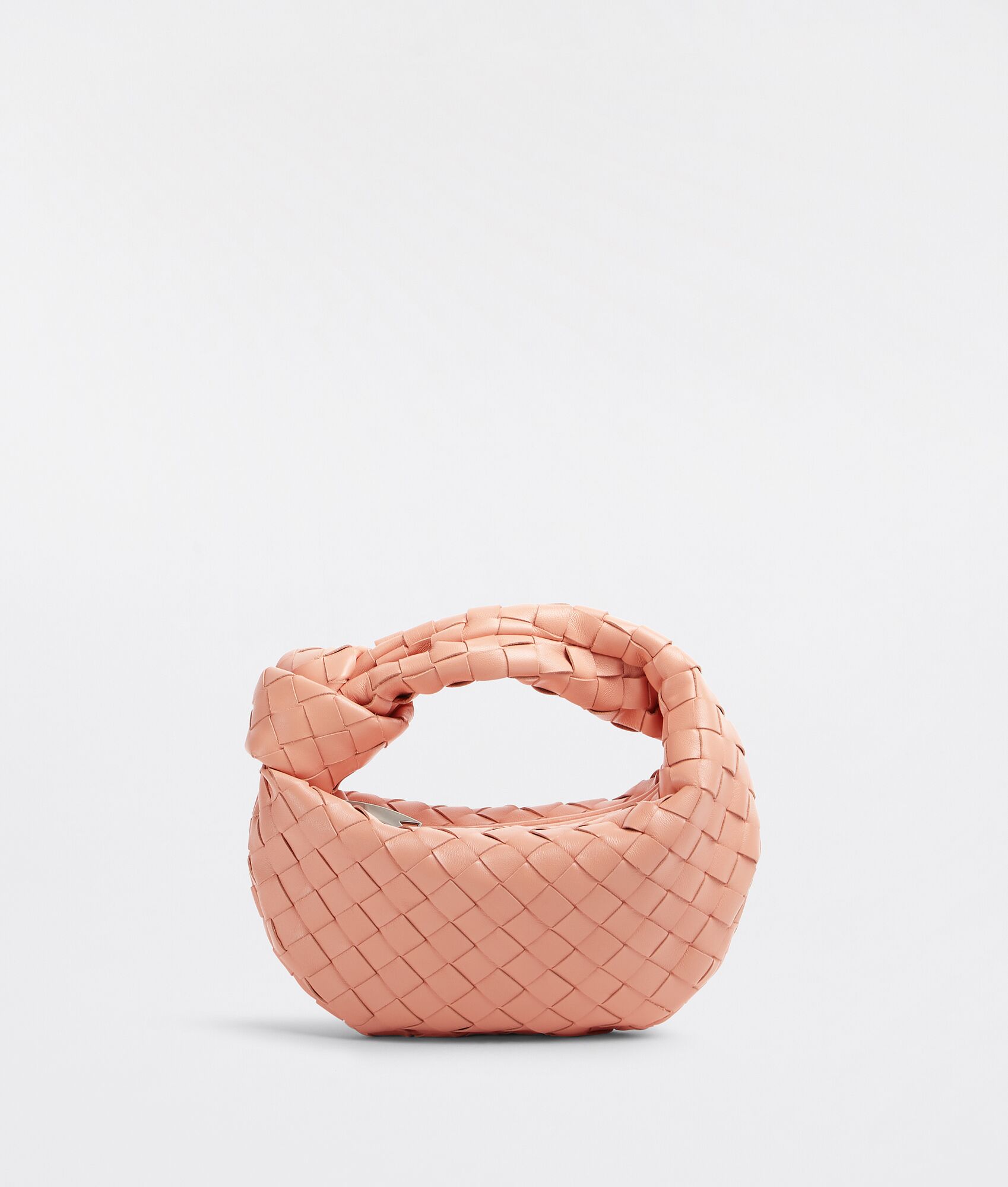 4. Coach Tabby Bag
This is a baguette bag that will always be stylish! A modern take on an archival 1970s Coach design, the structured Tabby shoulder bag is crafted in polished pebble leather, or with a pillowy finish. This bag was super popular in the 2000's and now it is trending once more! If you've been searching for a bag that will take you through season after season, year after year, this style has the perfect forever-chic look. 
The style's divided interior helps keep essentials beautifully organized. While interchangeable shoulder and crossbody straps offer styling versatility.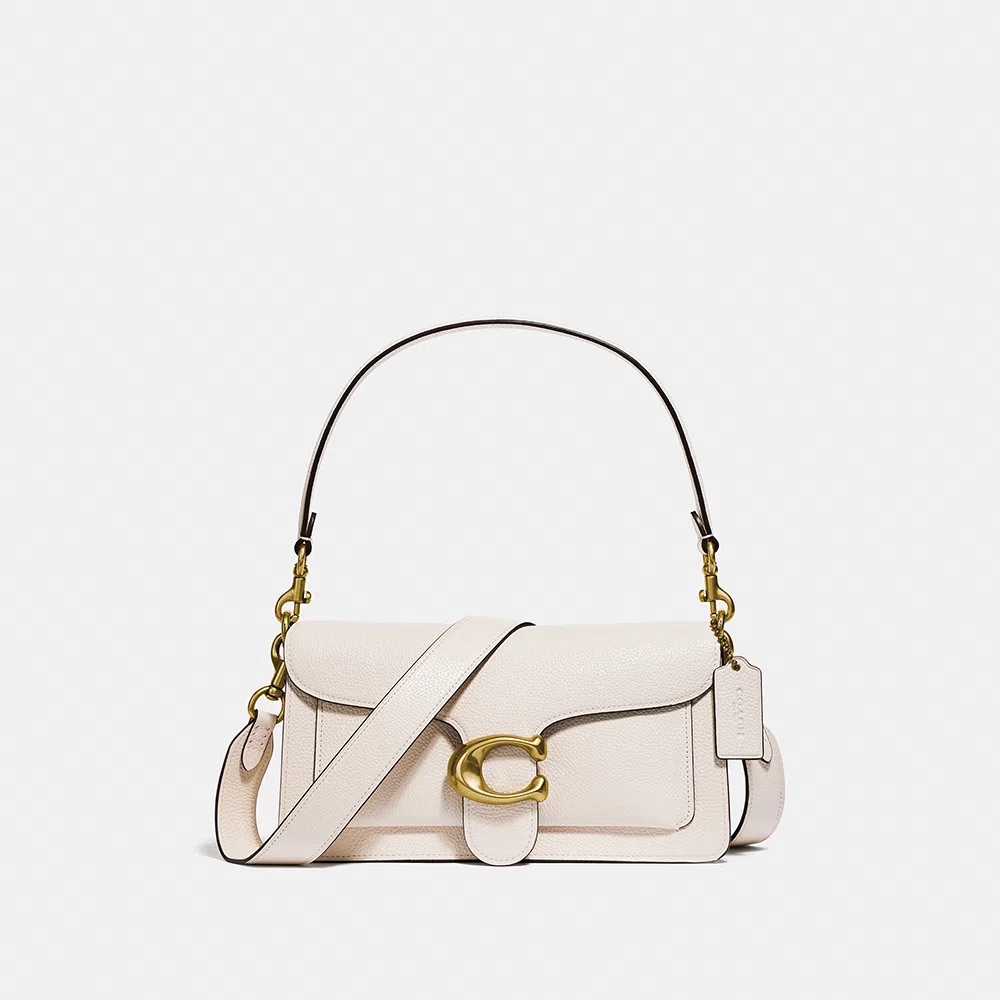 5. Saint Laurent Le 5 à 7 Bag
One of the newest launches of the brand this hobo bag fuses a vintage shape with a modern spirit, resulting in a beautiful bag that is quiet while still being fun. This Saint Laurent Hobo bag is neutral enough so you can pair with anything, but still interesting enough to give an exciting accent to any look. It's compact but will still hold everything you need. The signature YSL logo at the clasp gives it major vintage appeal, and it is as timeless as it gets. Plus, its hobo shape makes it very trend-forward. This bag is new but is already iconic of the brand, it is one of the most popular bags right now.
If I had to choose one bag from the recent launches to say will become a classic, I would say is this one. This is a beautiful timeless bag you will love for many years to come and you can take it from day to a night out!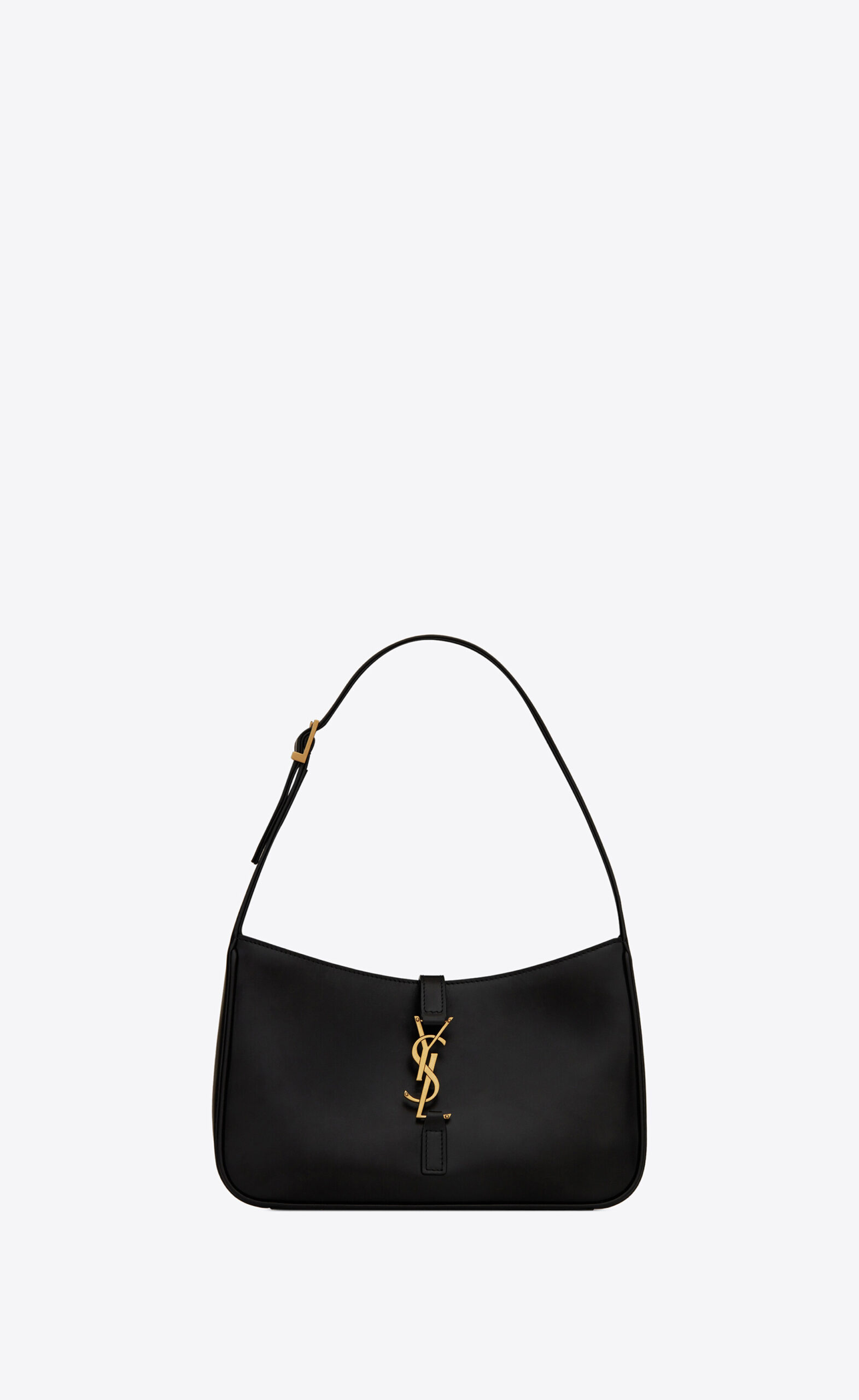 6. DeMellier New York Tote
This eternally chic British brand that is a favorite of the royal family is well know for its classic designs. This tote is the epitome of quiet luxury! The tote is inspired by the amazing New York City, its energy, architecture and people. Its modern yet timeless silhouette, and subtle luxury finish such as the soft grained leather and the gold belted detail makes it the perfect day bag. The double tubular top handles easily swing over the shoulder or can be looped over the crook of the arm. The base is constructed with triangular folds on each side and enhanced with metal feet. The roomy cotton lined interior features a zip pocket and slip pocket and can easily hold all everyday essentials plus A4 files or a laptop. 
This is an amazing everyday bag, you can take it from work to a casual lunch and even to the airport! You will not regret buying this tote!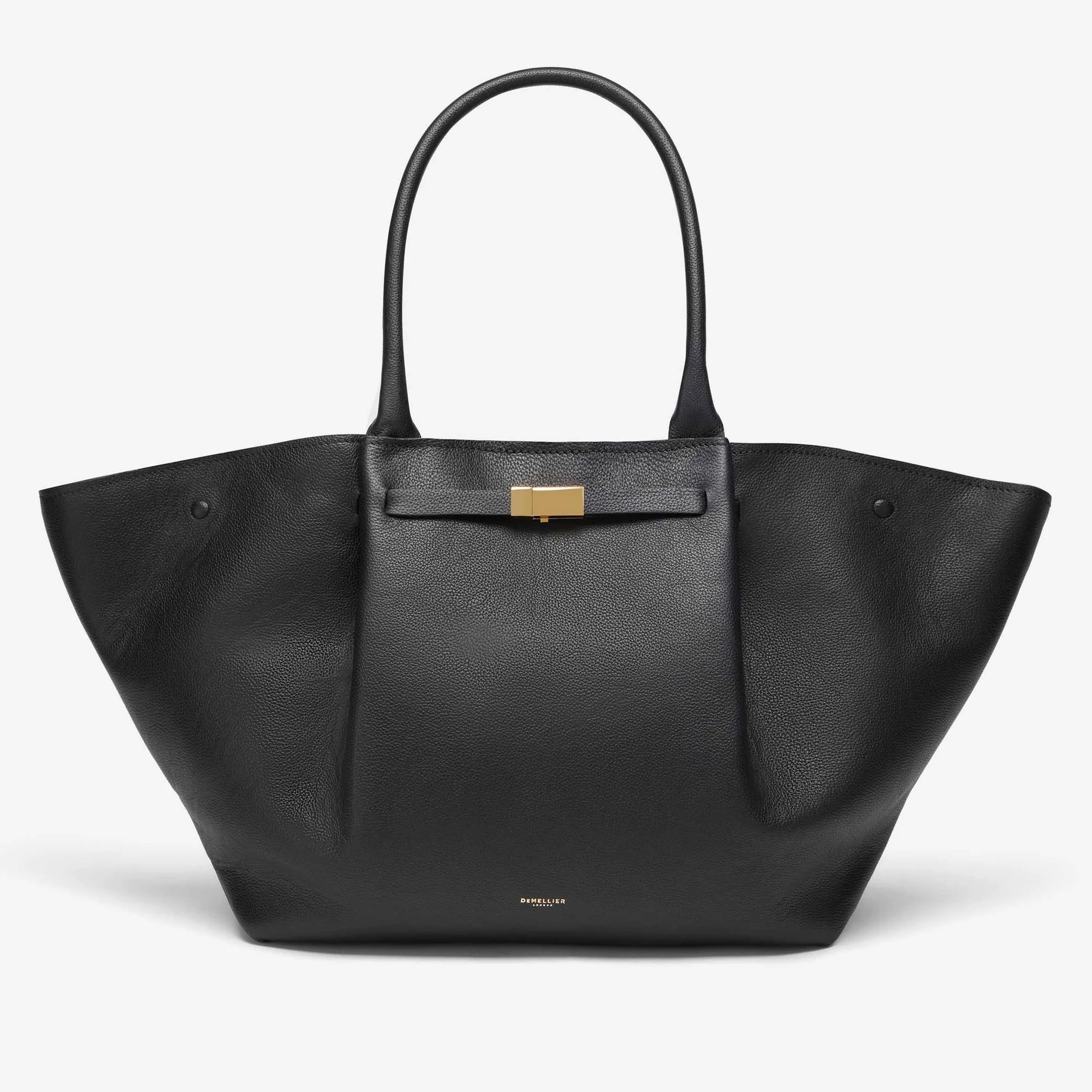 7. Celine Triomphe Shoulder Bag
The Triomphe now comes in a shoulder bag variation that is elegant, stylish and iconic! The Celine Triomphe bag was designed by Hedi Slimane in 2018. It bears the Celine logo designed by Celine Vipiana herself. In 1973, Vipiana introduced a newly designed logo that featured an intertwined double C design, with an intricate center pattern that nodded to the architecture of the Arc de Triomphe. The bag has become a classic and its understated and minimalistic look is a perfect representation of the Celine style.
A new bag that is becoming a classic, the Triomphe will be a staple in your life.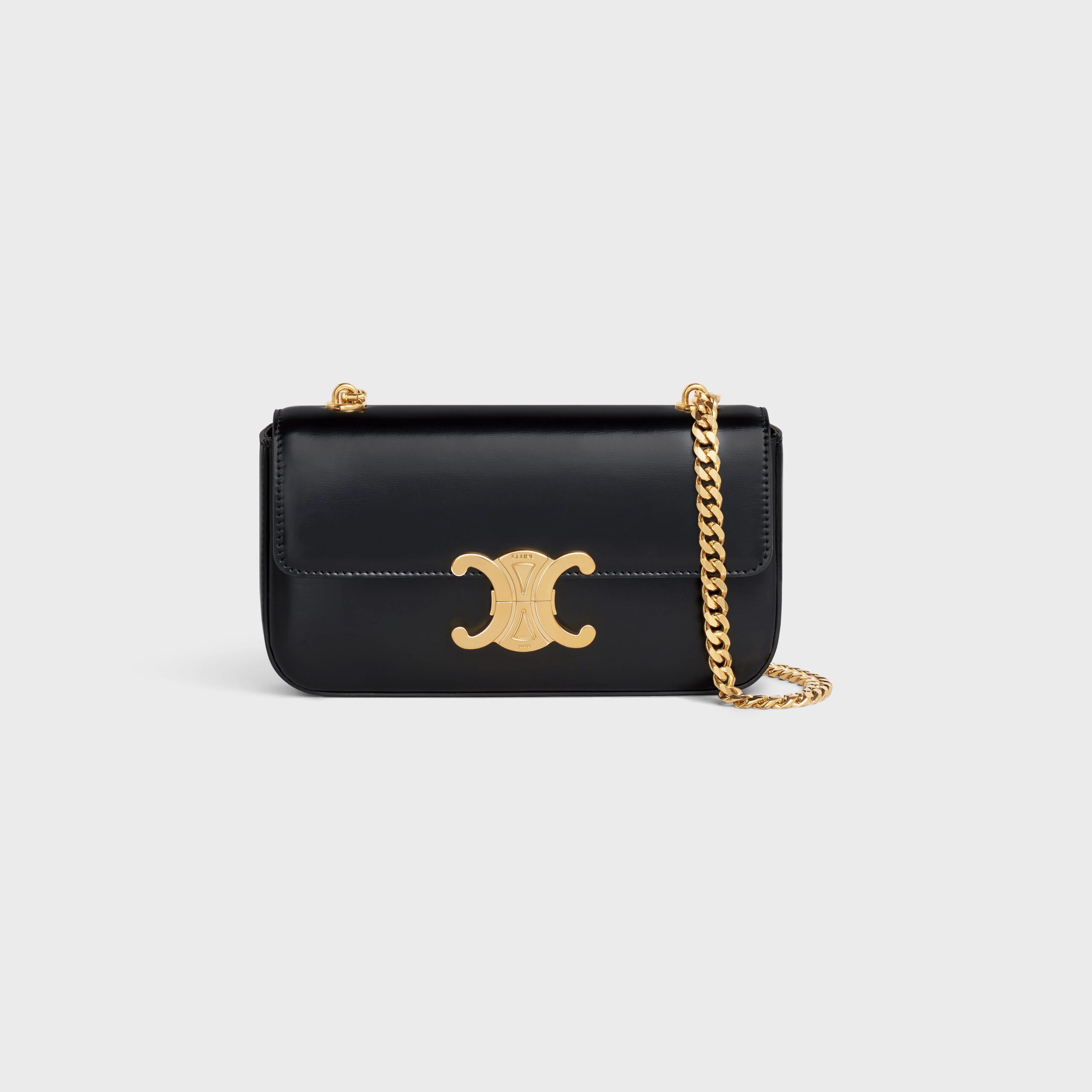 8. Bottega Veneta Hop Bag
Inspired by a classic Bottega Veneta Hobo bag introduced in 2002, the Hop bag is the newest bag of the brand. With the iconic intrecciato weave that is handmade in the course of two days, this is a an elegant and quiet, although recognizable, shoulder bag. Available in two sizes and multiple colors the bigger size will not only fit a laptop but also everything else you might need. The smaller size is the perfect everyday shoulder bag. It will always be chic!
This bag is the representation of all Bottega Veneta stands for: amazing craftsmanship and timeless elegance.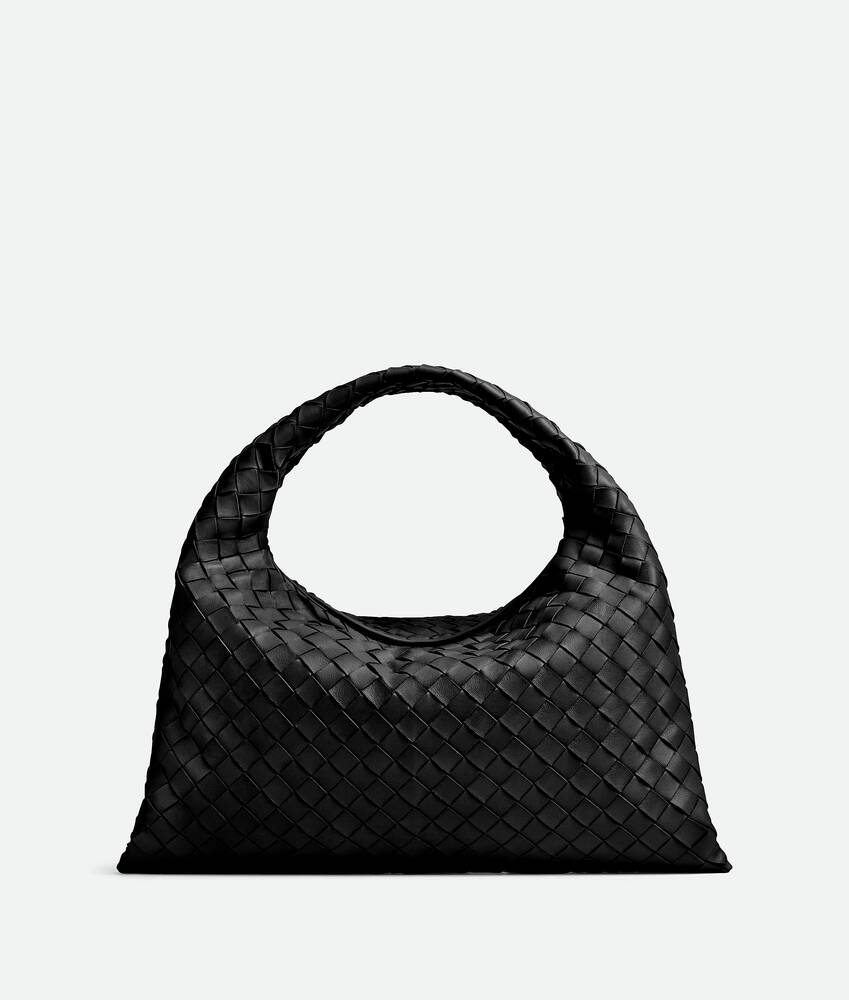 9. Valentino Locò Bag
One of Valentino's newest bags, as seen in its resort 2022 collection, is one of those retro-inspired bags that is super popular now! Dubbed the Valentino Garavani Locò bag, the accessory essentializes the meaning of 'locomotive', with ease of movement and mobility serving as inspiration. Creative director Pierpaolo Piccioli presents the design in a few contemporary colorways like black, pink and yellow. As versatile as it is stylish, it sports two detachable handles. Making it a top handle, crossbody and clutch all-in-one, perfect for any occasion!
This is a super stylish shoulder bag that has an interesting but classic shape. It is an amazing going out shoulder bag!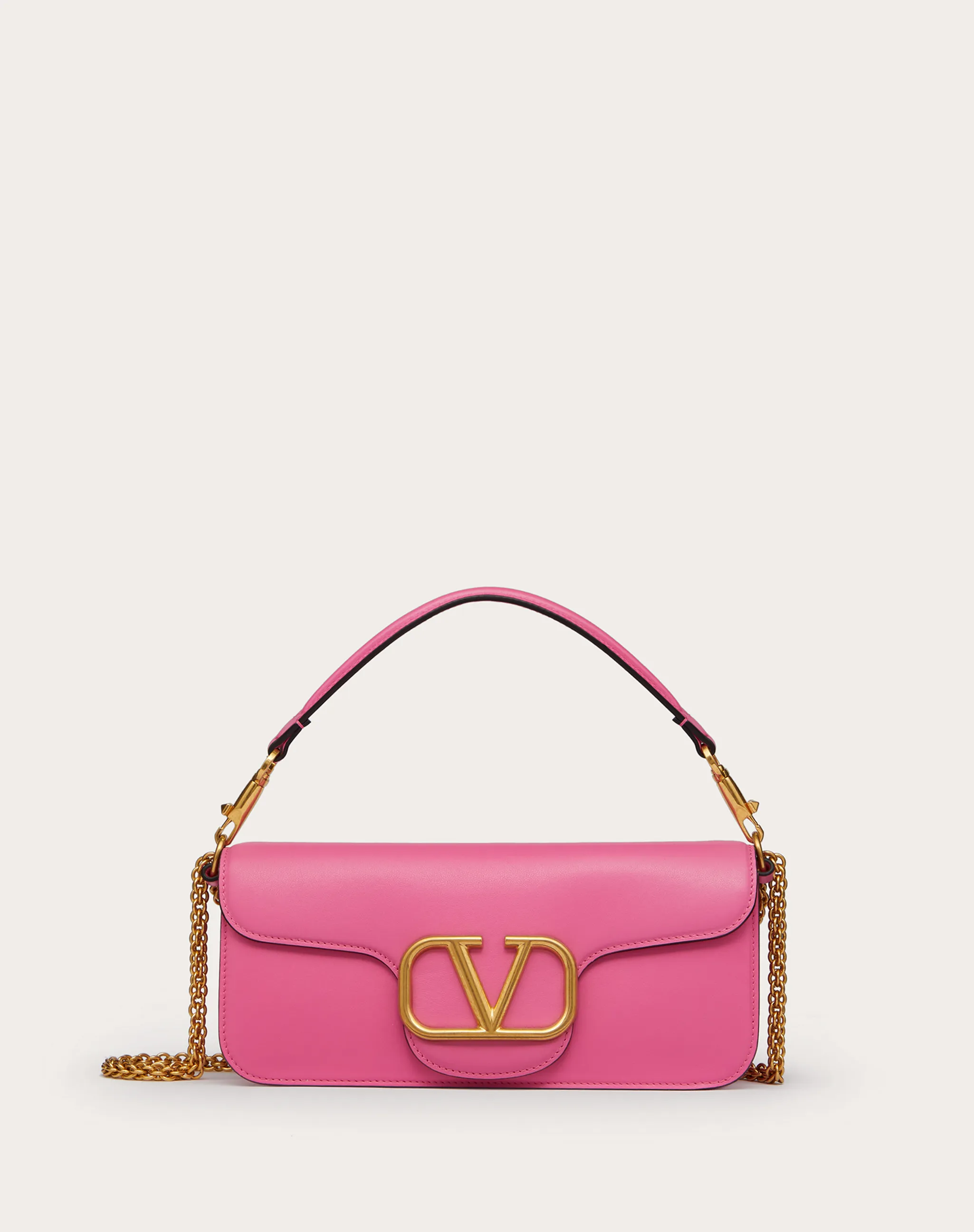 10. The Row Half Moon Bag
The Row's asymmetrical Half Moon bag is a beloved quiet luxury style! The curvy bag was ergonomically designed to sit under the arm without feeling bulky, while fitting all the essentials, becoming an instant classic. While Sophie Turner and Elsa Hosk have been spotted with the white version, Hailey Bieber and Kendall Jenner have both sported the black iteration.
This minimalist bag is chic and understated and is definitely quiet luxury!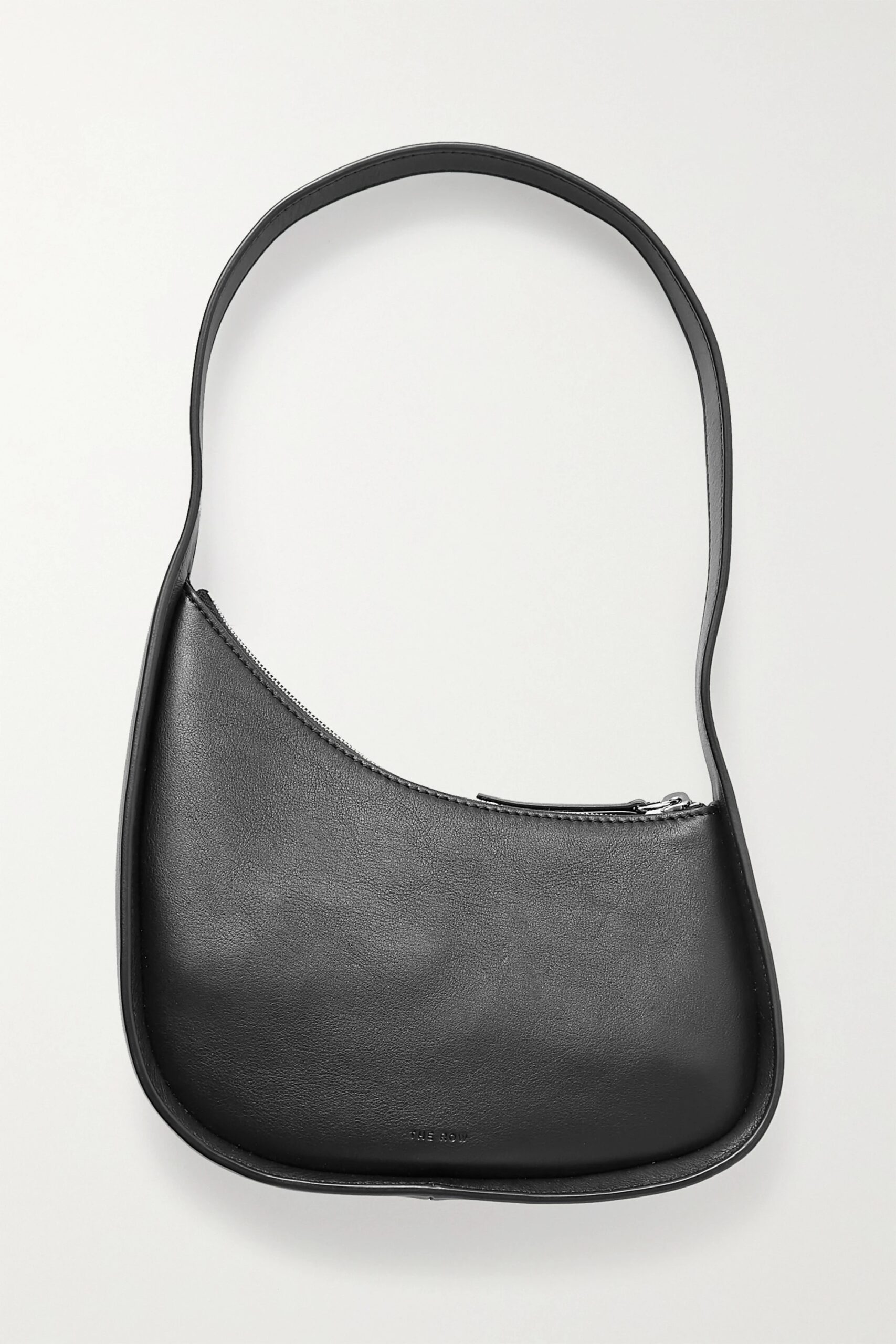 Hope you enjoyed The 10 Most Elegant Designer Shoulder Bags! Finally, make sure to check out The Most Elegant Designer Crossbody Bags!