Welcome to our The 10 Most Elegant Designer Tote Bags!
A tote bag is a must-have whatever your life style! Perfect for work and everyday life, if you are looking for a tote bag that is elegant, classic and understated you have come to the right place. Here I'll show you amazing tote bags with different price points, so I'm sure you will find one you love.
So, without further ado here are The 10 Most Elegant Designer Tote Bags:
1. Celine Cabas Tote
This is a minimalist designer tote that is fit for any occasion, it is the epitome of chic! Designed by Phoebe Philo this is her take on the everyday carryall. She was inspired by paper bags and every new season launched new iterations of this iconic style. Hedi Slimane continues to add to the Cabas family, with some new additions becoming super popular. This bag is credited with having started the tote bag craze a few years ago, and I can definitely see why.
The Cabas is not only practical but also extremely chic, this is every minimalist's dream bag.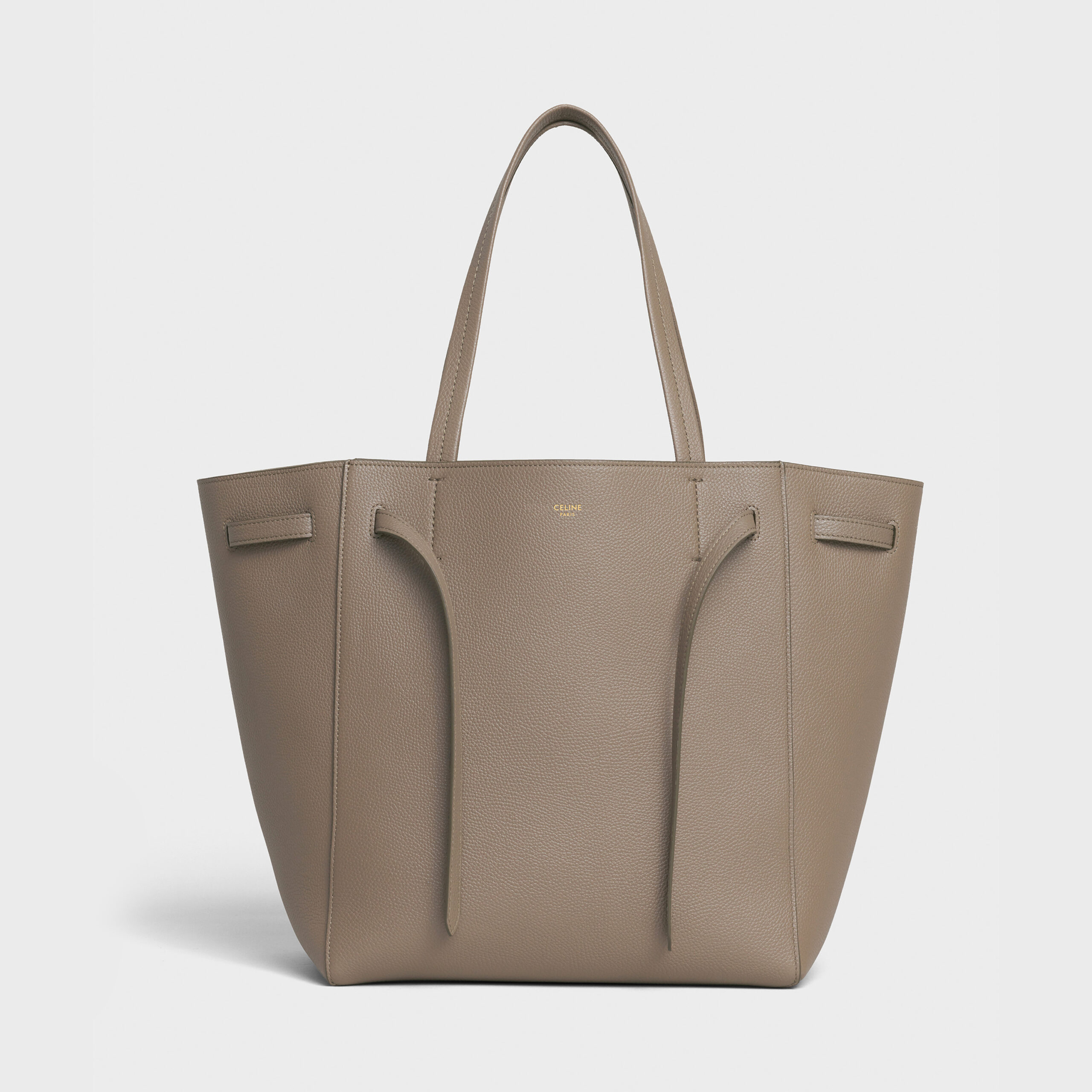 2. Dior Toujours Bag
Unveiled at the Spring-Summer 2023 fashion show, the Dior Toujours bag is distinguished by a casual and practical design. Crafted in calfskin with Macrocannage topstitching, it showcases a spacious interior compartment with a matching pouch to organize the essentials. Its leather strap closure keeps items secure while the D of the CD Lock closure twists to adjust the sides and enhance the bag's silhouette. The leather handles can be adjusted using the small notches in order to be able to carry the medium bag by hand or wear it over the shoulder. 
This is one of the most elegant everyday bags you will ever find, it will be perhaps the trendiest bag for fall 23!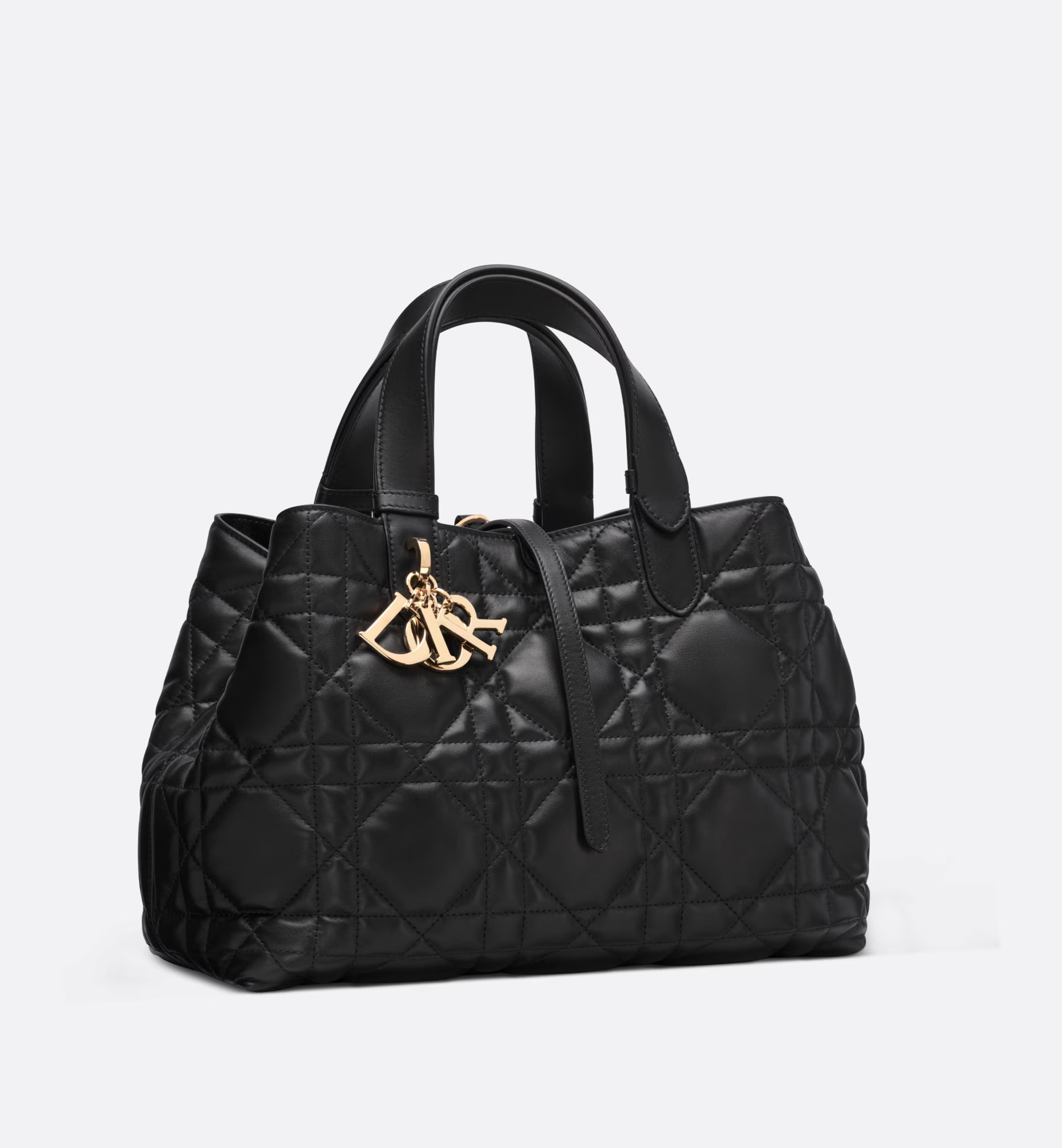 3. Bottega Veneta Arco Tote
The Bottega Veneta Arco tote is an amazing quiet luxury bag, it has amazing quality and is recognizable only for those in the know! Created with the intent of establishing a new language of intrecciato that combines modern sensibility with Bottega Veneta's iconic craftsmanship, the Arco bag was launched in 2019 and was the first bag designed by Daniel Lee for Bottega Veneta. Inspired by the Arco della Pace in Milan, the architecture of the bag itself closely follows the architecture of the iconic location with tubular handles in an arch shape. This bag is neutral, understated, chic and will not go out of style. The bag is made from a new variety of French calfskin bonded with suede in an unlined interior that reveals the complete construction of the bag.
It will fit all you might need and is the most elegant tote bag you'll ever find!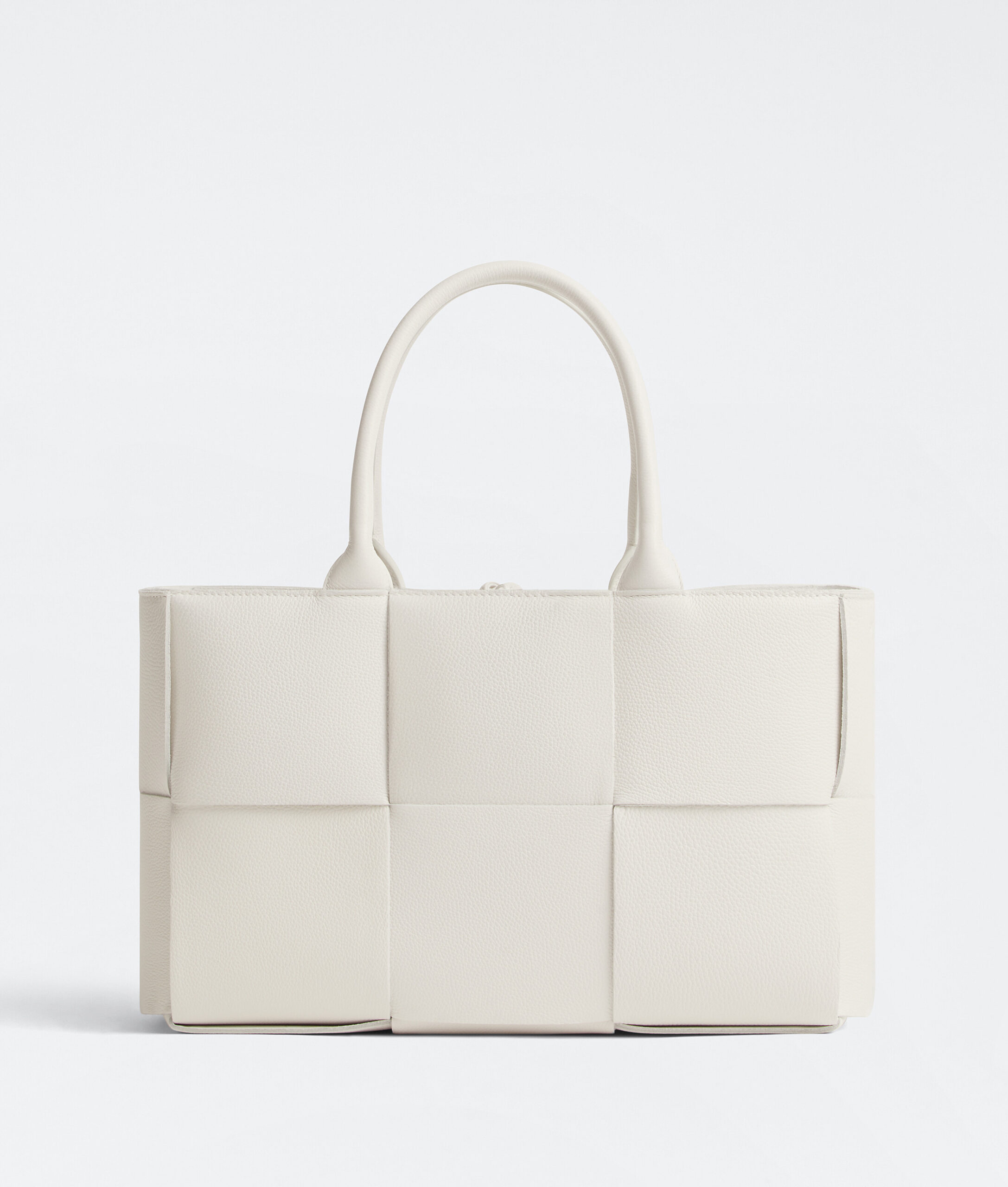 4. Aspinal London Tote
This is one of most elegant and timeless tote bags you'll ever find! Simple and understated, the signature London Tote is a versatile everyday companion. Handcrafted from the finest full-grain leather in a choice of supple pebble or soft croc finishes, its semi-structured shape is instantly recognizable with the two stitched 'A' panels to the sides, accented by the signature Bee & 'A' charms and subtle branding on the front. Designed to last a lifetime, this must-have piece can be carried by the soft top handles or worn over one shoulder. 
The London tote comes in a few different colors and sizes, all perfect for everyday wear!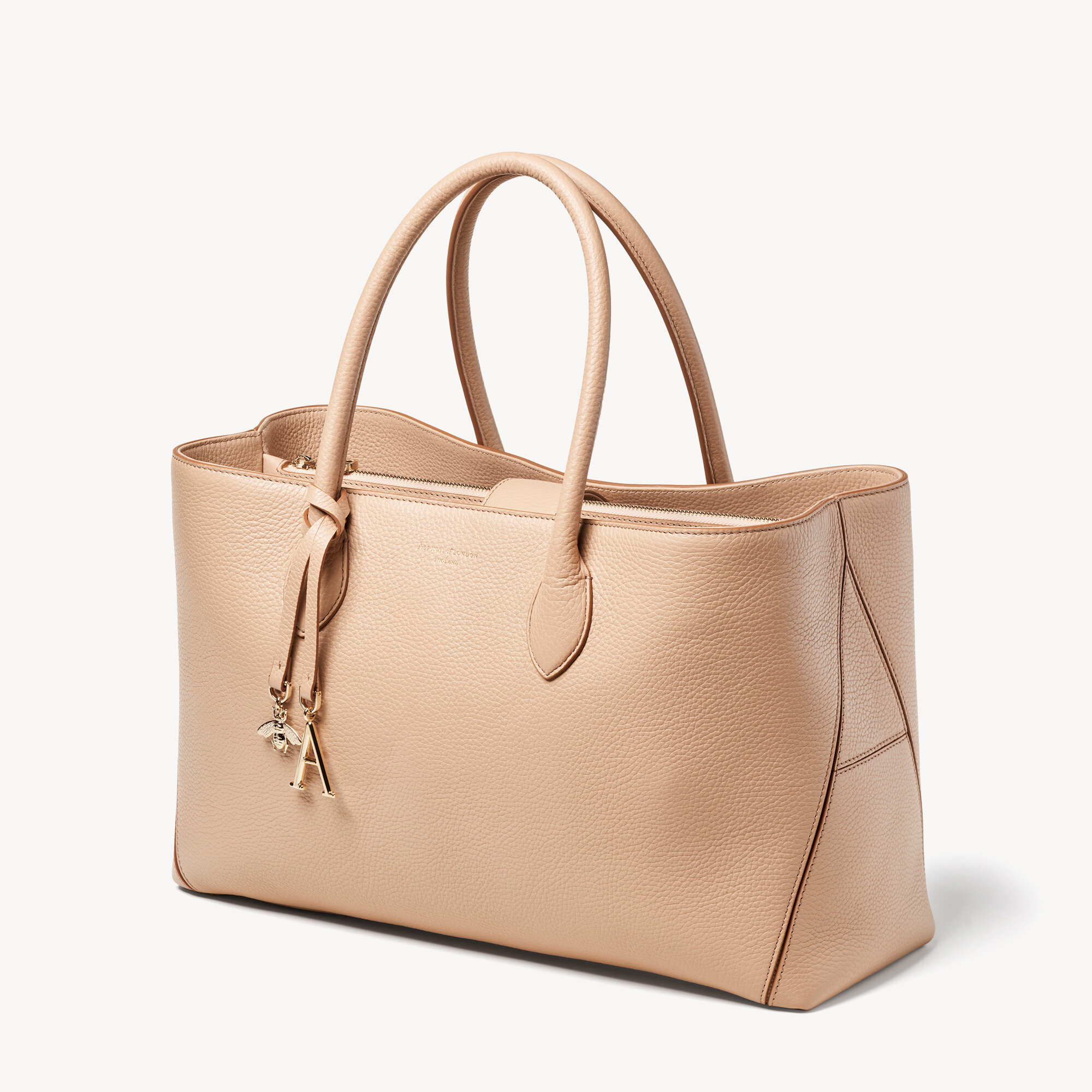 5. Khaite Lotus Tote
A minimalist, sculptural silhouette defines the Lotus tote bag from Khaite. Featuring a sculptural design inspired by the silhouette of a scarf, this elegant tote is made from supple Italian suede and is unlined. It has a round base and slim top handle that fits comfortably over the shoulder.
This is a beautiful, timeless and elegant tote bag that would be a staple in your collection!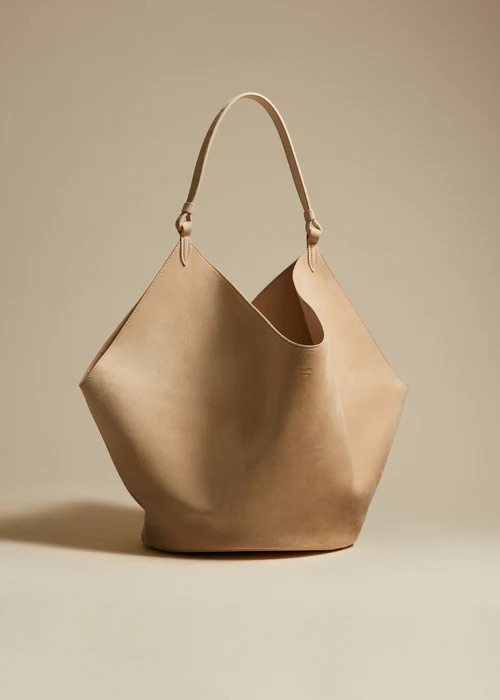 6. Mansur Gavriel Everyday Tote Bag
Mansur Gavriel was founded in 2012 with only two offerings: a tote and a bucket bag. Since then they have expended and become a brand that is all about timeless luxury bags, but the tote remains their most iconic style! Each tote comes with a detachable pouch to keep you organized while you're out and about. It's made from high quality vegetable-tanned leather that is sourced from a family-owned tannery in Italy and is intended to age naturally over time, growing in character the more you use it.
Available in large and small sizes this tote will be your best friend for everyday wear.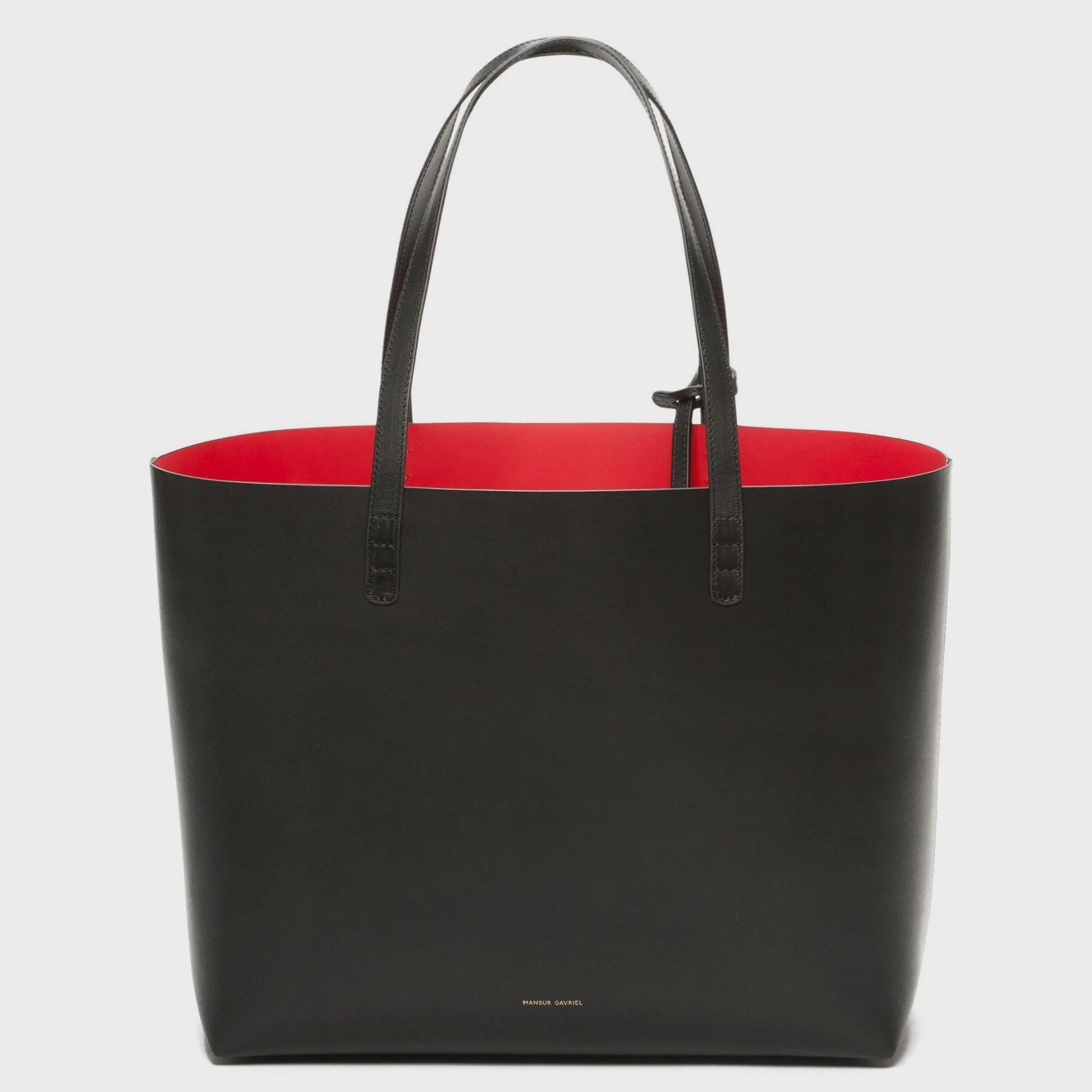 7. Goyard Saint Louis Tote
One of the most classic monogram tote bags, the Goyard St. Louis served as inspiration for all the monogram tote bags that came after. The Saint Louis bag was initially designed as a beach bag. Reversible, with the Goyardine on the inside it is perfect for taking home wet things after a day at the beach. It is also a perfect tote for everyday wear, from work meetings to running errands. The name of the bag is a reference to King Louis IX of France, known as Saint Louis. This tote is the most iconic and famous bag of Goyard!
One of the most practical bags ever, the Saint Louis tote will always be chic!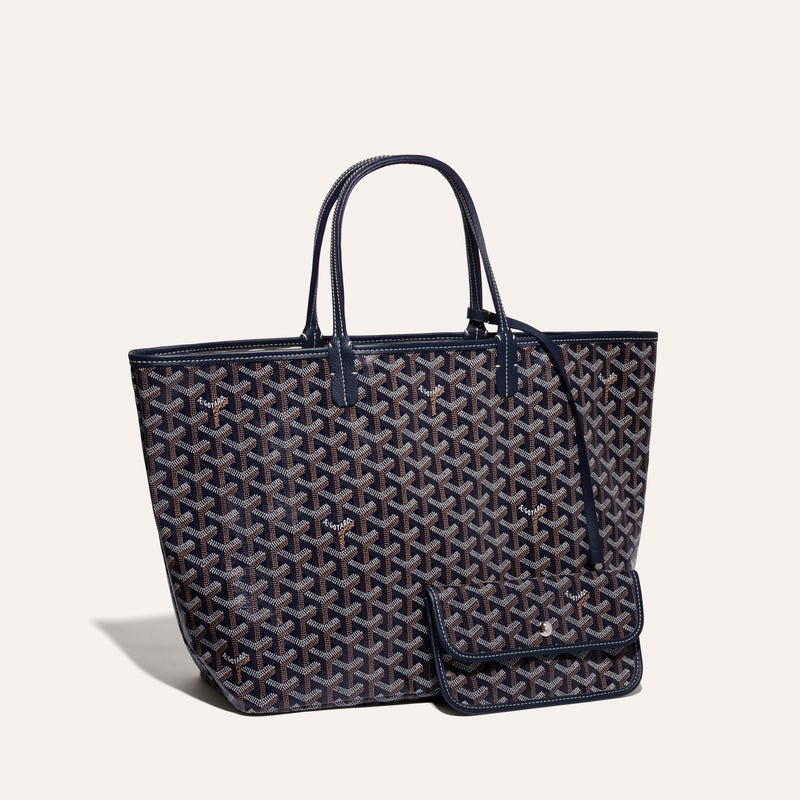 8. Loewe Puzzle Fold Tote
The Puzzle has been a Loewe icon since it was launched in 2014, and now the new iteration of the style is the fold tote. The Puzzle Fold Tote takes the iconic bag's signature geometric lines and reimagines them in graphic and architectural panels that allow the bag to fold completely flat, making it the perfect travel companion. Soft, lightweight and inventively crafted, it is finished with discreet LOEWE branding. Big tote bags will be super popular in the new season and this one is elegant, practical and beautiful.
This is one of my favorite launches of the season, it would be an amazing everyday bag!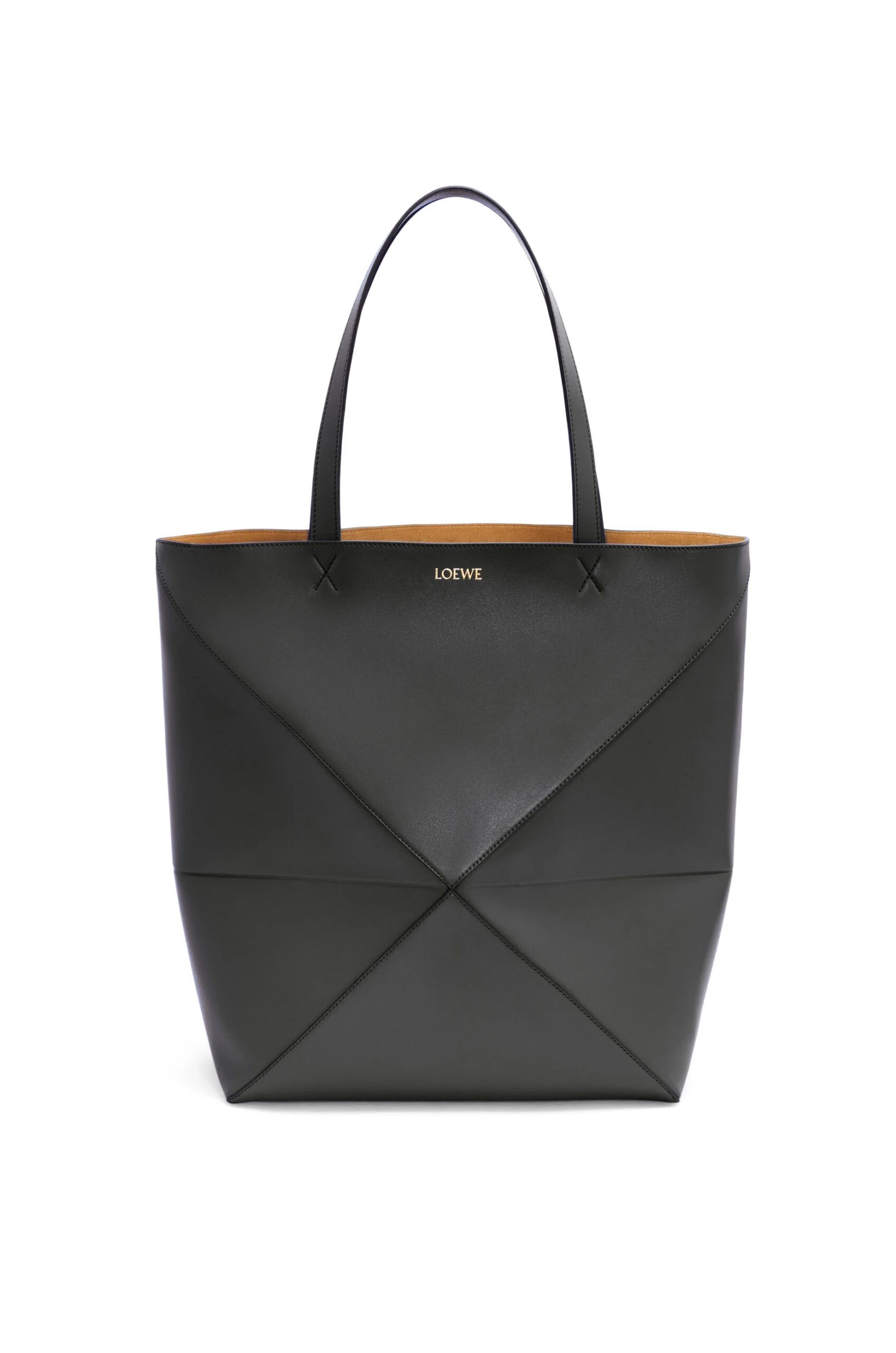 9. Cuyana Classic Easy Tote
The ideal companion for every day, this tote is designed to go everywhere! A fuss-free tote bag that is perfect for work and travels the easy tote will be a staple in your life. Expertly crafted from lightweight, buttery-soft Italian pebbled leather it has no synthetic lining for a cleaner, more sustainable design.
Available in several colors, three sizes and with or without a zipper there is a Cuyana tote for every taste.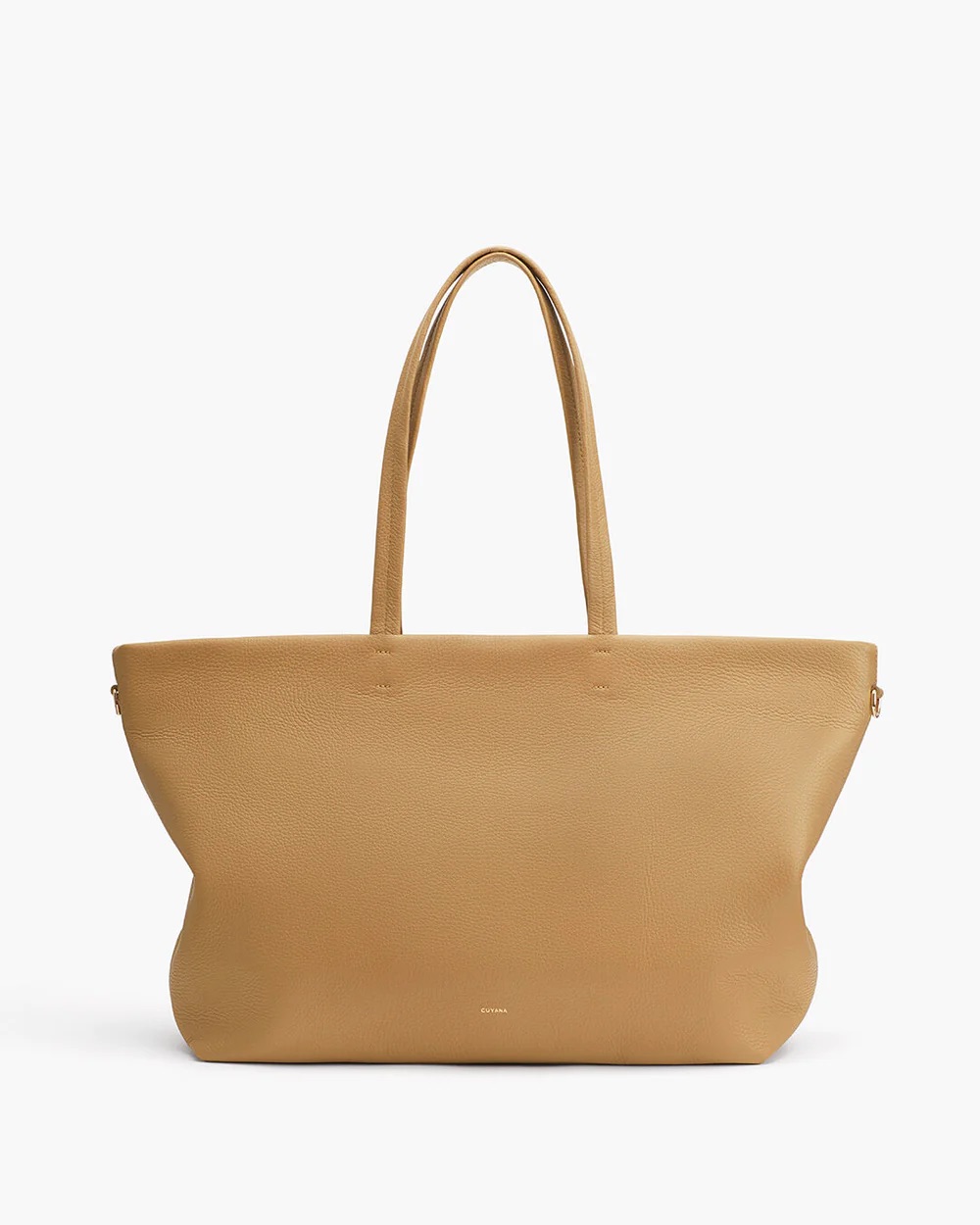 10. Saint Laurent Shopper Tote
If you are looking for a classic tote bag, this is the one! Saint Laurent's understated 'Shopper' tote has a large, unstructured shape that will fit a spare pair of flats, laptop and makeup bag. Crafted in Italy from textured-leather, it features a gold 'YSL' charm and detachable pouch for coins or small essentials. Minimalist but versatile, Saint Laurent's 'Shopper' tote is ideal for long commutes and even weekends away thanks to its roomy interior.
Elegant and understated this is the perfect tote bag for work. You can also choose between different silhouettes to find the right size for your needs.