Welcome to our list of The 10 Most Elegant Fashion Trends for Fall 23!
There are some amazing trends coming in the new season, and here I'll show you the chicest! With these trends you'll be elegant, stylish and ready for fall.
So, without further ado here are The 10 Most Elegant Fashion Trends for Fall 23:
1. Casual Chic
A new twist on quiet luxury, this trend is all about normal clothing elevated. For fall 23 designer focused on wearability and casual staples, Bottega Veneta, Loewe and many more presented clothing you could easily wear on a coffee run, only a bit elevated. The new normcore is about quiet elegant pieces you can wear everyday, like jeans, trench coats and knits. The easiest trend to wear this season is also the most chic, just elevate your basic fall pieces! 
This Theory trench coat will be an elegant staple for fall!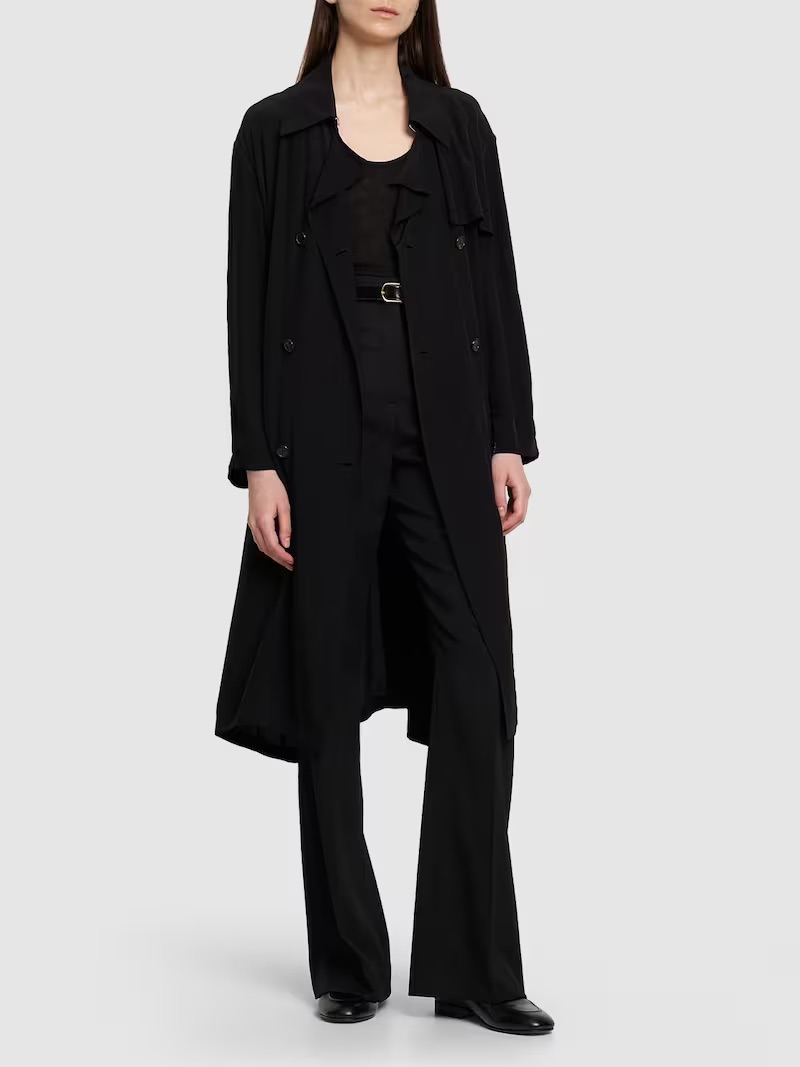 2. Top Handle Bags
We usually see trending new shapes and details, but from time to time a classic bag design will increase in popularity, and in fall 23 it will be the iconic top handle. With an archive hailing back to the early 19th century, top-handle bags became the go-to companion for women due to their delicate charm and easy-to-carry nature. The leather top-handle bag is a must-have for pairing with workwear and everyday outfits with a timeless, feminine style. A top handle can be a work briefcase or an evening bag, they do add a sophistication to any occasion. The great thing about buying into this trend is that it isn't really a trend, a top handle is a classic bag that will never go out of style!
The DeMellier Montreal bag is one of the most elegant top handle bags you will ever find!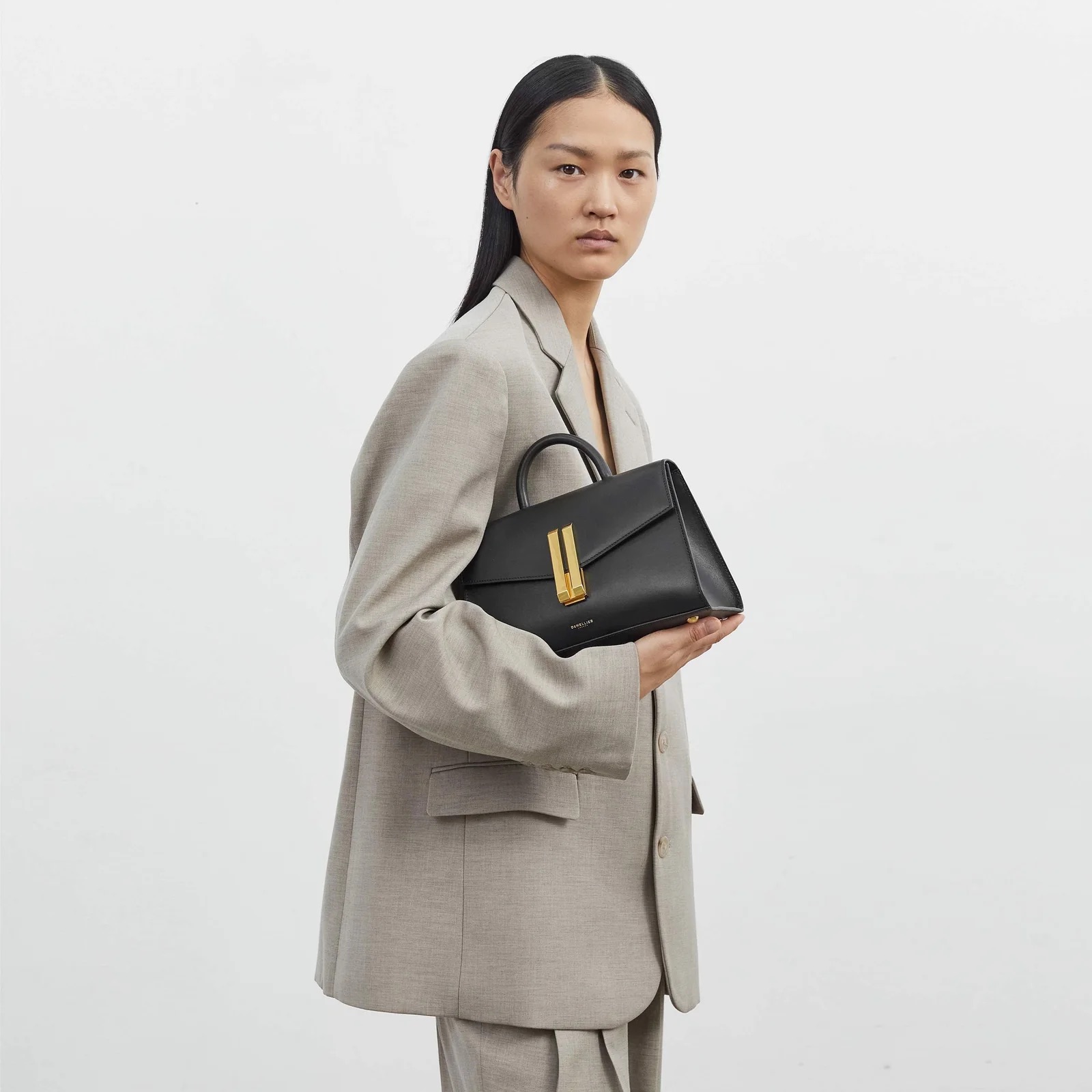 3. Classic Tailoring
For a few seasons now, classic suiting has been trending, but fall will be all about power dressing. Structured shoulders, 80's power suits, pinstripes and neckties will be super popular this season. A classic tailored suit is always a good idea, and this fall it will be trendier than ever!
This LouLou Studio wool blazer will be a staple for fall, it is extremely elegant!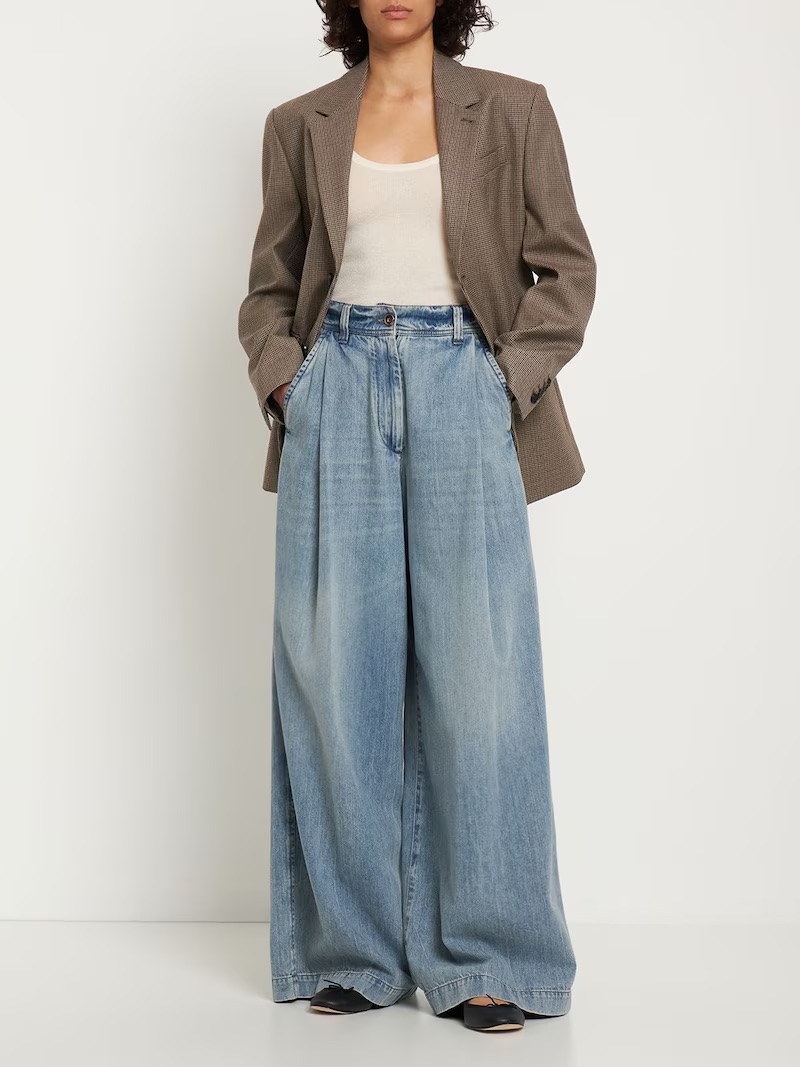 4. Pointed-Toe Shoes
Ballet flats will continue to be popular, but for the next season pointed-toe shoes will be the trendiest! From flats to kitten heels and full-on stilettos the pointed-toe shoe is chic, stylish and a staple for fall. Presented at Prada, Bottega Veneta and Givenchy it will be hard to find a more elegant shoe for fall!
You will be loving these Roger Vivier Flats not only this fall but your whole life, they will always be chic!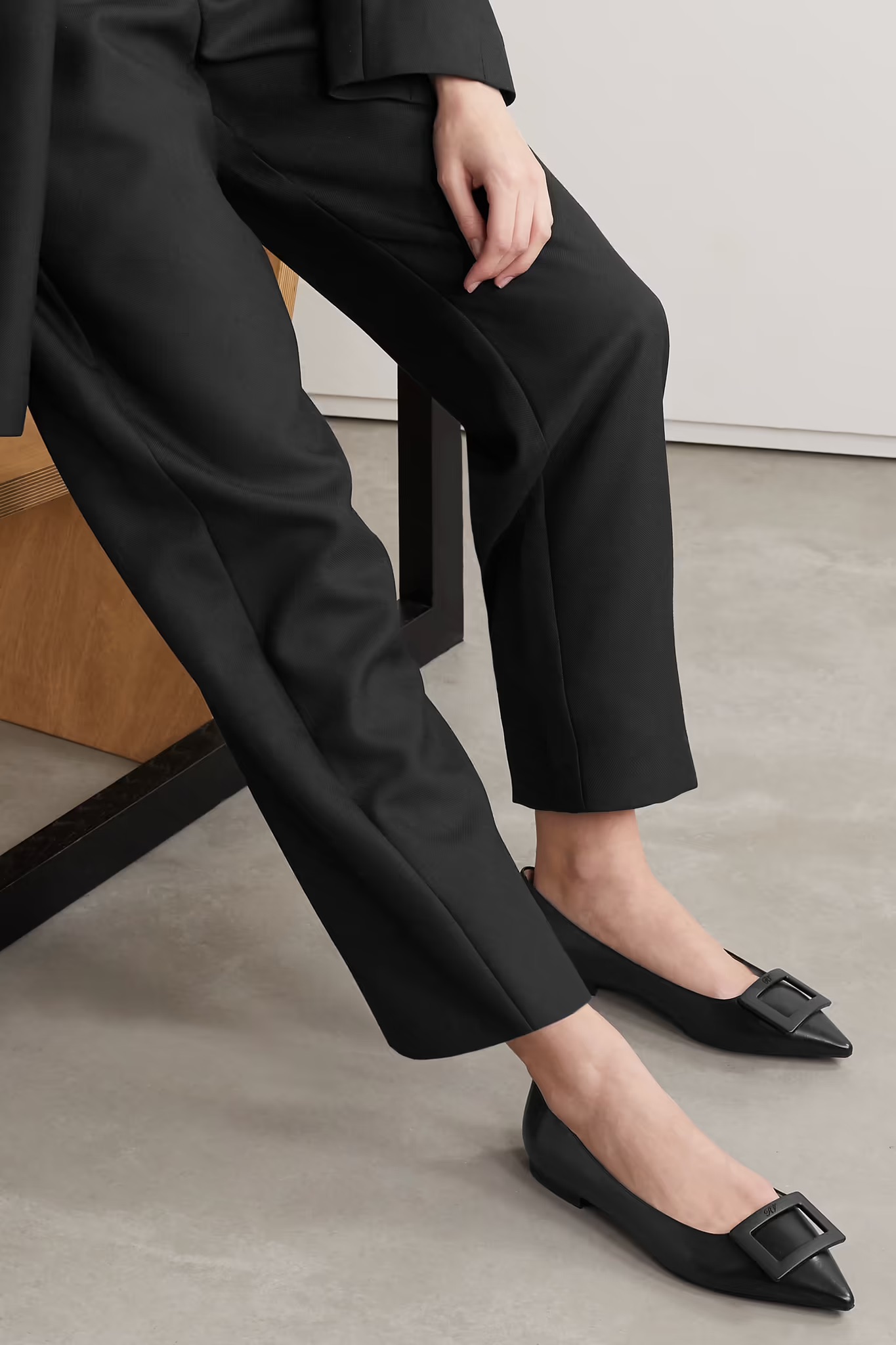 5. Long Black Coat
If you are wondering what the coat of the season will be, here you have your answer. The classic long black coat will be a staple for fall, it will be elegant, stylish and chic. Designers presented on the runways coats that are structured, heavy and timeless investment pieces. Pick wisely, and you'll be wearing yours for years to come.
This LouLou Studio black coat will be with you throughout your life!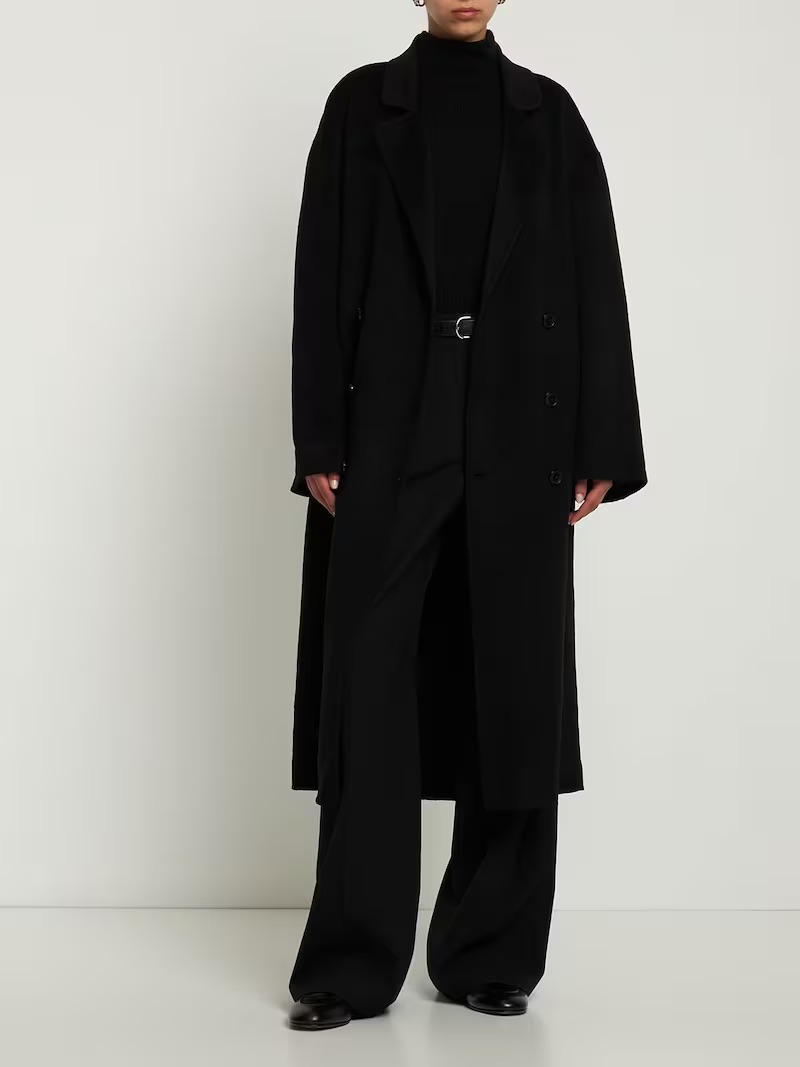 6. 90`s Minimalism
With clean lines and elegant proportions 90`s minimalism is a big trend for fall. Think less is more and focus on proportions, materials and cut. Neutral colors like black and white will be a staple this fall, you can invest in timeless pieces that not only follow this trend but will also last you many years.
This Reformation leather blazer will always be elegant!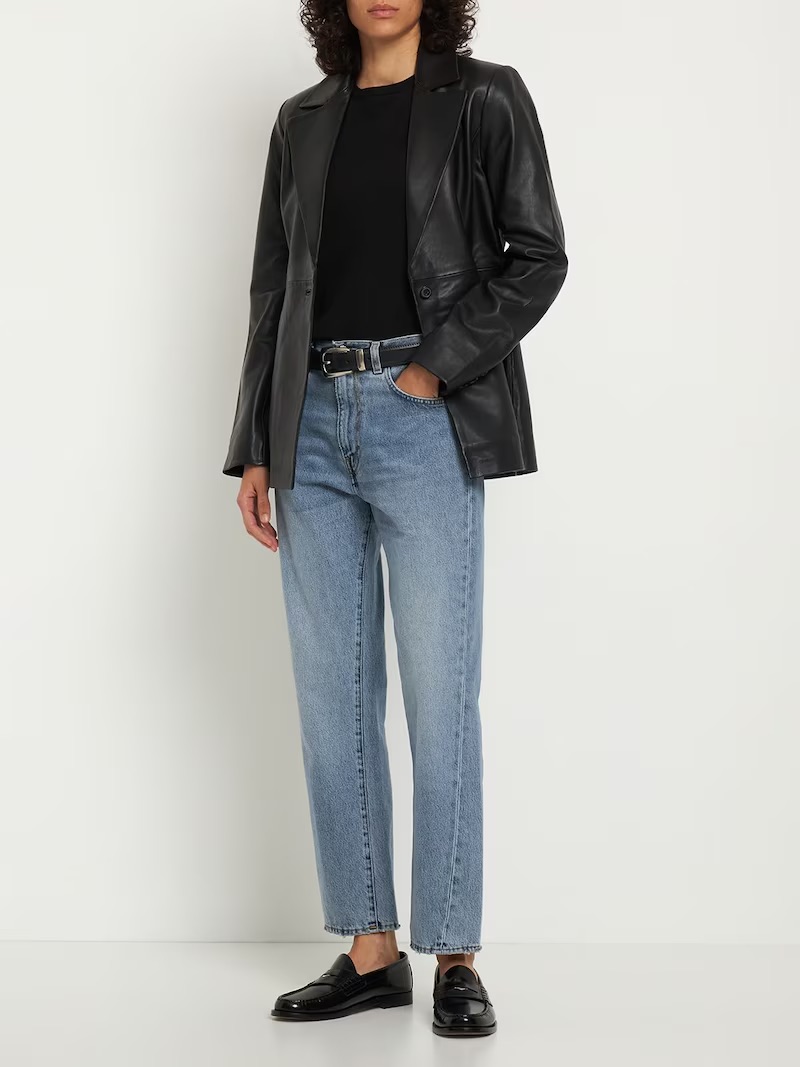 7. Croc-Effect Bags
Elegant and timeless croc embossed bag will be a big trend for fall, specially if they are quiet luxury! With no logos and understated shapes croc-effect bags will elevate any outfit. From Givenchy to Gucci and Fendi many brands presented croc bags, from clutches to work totes there are amazing shapes you can choose from!
The DeMellier New York bag in croc-effect leather is perhaps the most elegant everyday bag you will ever find!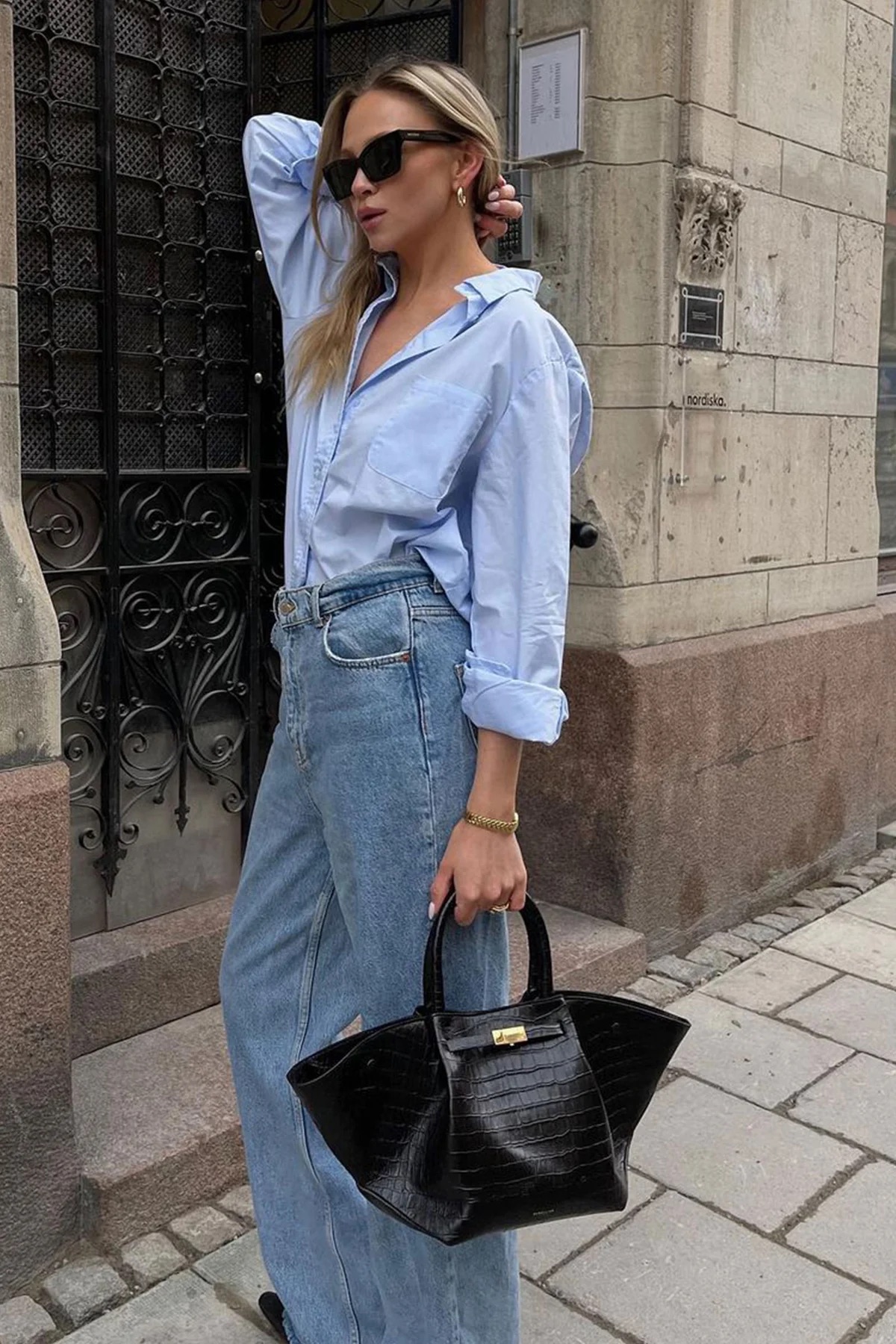 8. Chunky Earrings
The trend that started with the Bottega Veneta Drop Earrings will continue strong for fall! A chunky earring in gold or silver will add instant polish and refinement to any fall outfit. On the runways, designers styled them with everything from elegant evening wear to simple tank tops, they can work to any occasion.
This Missoma gold hoops are the perfect fall earring, it is very elegant for everyday wear!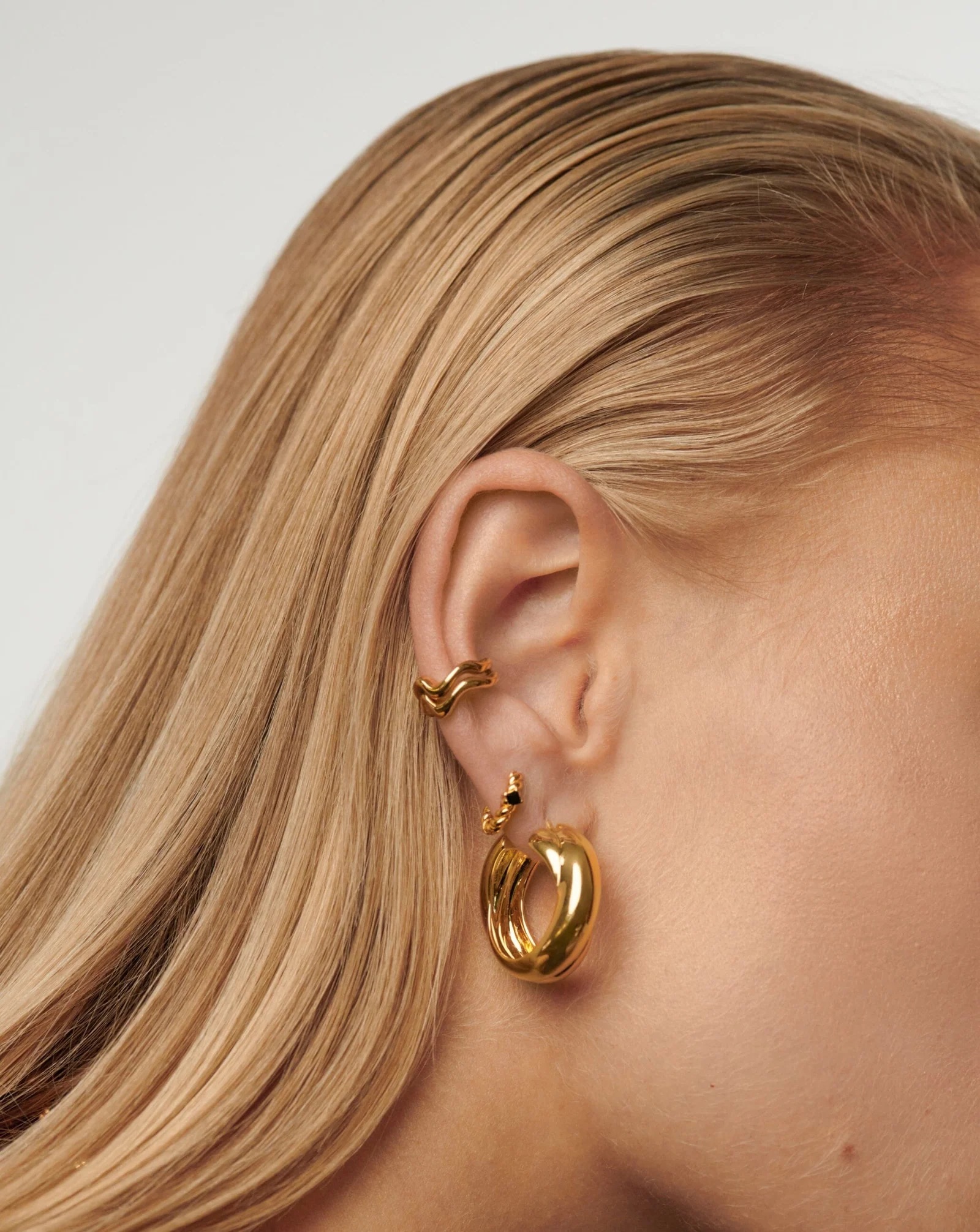 9. Faux Fur
When it comes to outerwear faux fur and shearling pieces will be a staple for fall! With this trend you can be warm, cozy, stylish and chic all at once. This trend applies to bags as well, what could be better than a furry bag for cold weather? You cannot go wrong with a faux fur coat this season, it will be super chic!
This Stand Studio faux fur teddy coat is perfect both for fall and winter, it will be a staple!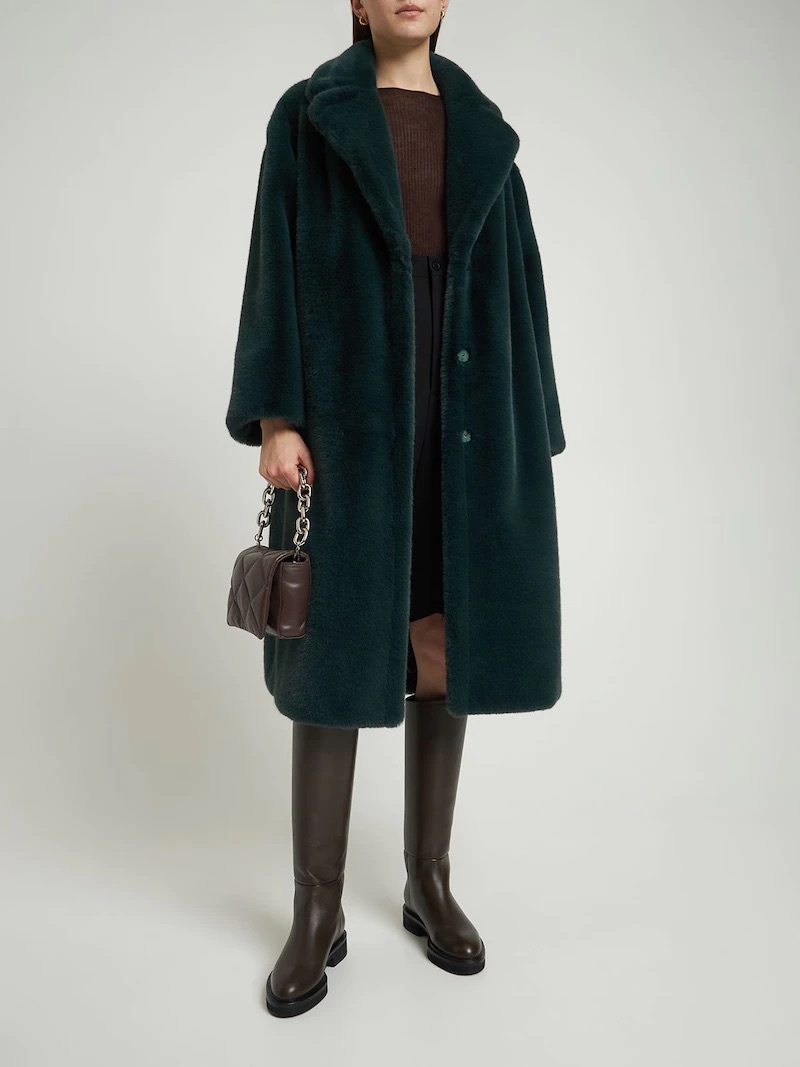 10. Red
The color of the season will definitely be red! Practically every fashion designer had the bold shade in their collections, from Ferragamo to Tory Burch and Loewe. Opt for fiery and bright shade in jackets, dresses, bags and shoes. Red is feminine, sexy, bold, stylish and extremely elegant, you cannot go wrong with a red outfit this fall!
This red Tory Burch bag will elevate any fall outfit, it will always be chic!