Welcome to our list of The 10 Most Elegant Fashion Trends of 2023!
The new year brings several fashion trends, but let's just say not all of them are that chic. To start the year right I'll be showing you the most elegant fashion trends of 2023, so if you are looking to update your wardrobe, you have come to the right place!
So, without further ado here are The 10 Most Elegant Fashion Trends of 2023:
10. Maxi Coats
While it is still winter, invest in one of the most elegant pieces ever, a maxi coat. A winter coat is one of the most important seasonal purchases you'll make: choose right, and you have a sartorial ally that will see you through many winters in style. Elegant maxi coats will be staples during colder months, they will elevate any outfit. Invest in a high quality one that will last, keep you warm and will be one of the most important pieces in your capsule wardrobe. Maxi coats always look expensive, they also slim and elongate the body, they will be your go-to this winter.
Choose the right one and you can easily go from the office, to a casual lunch, to a night out!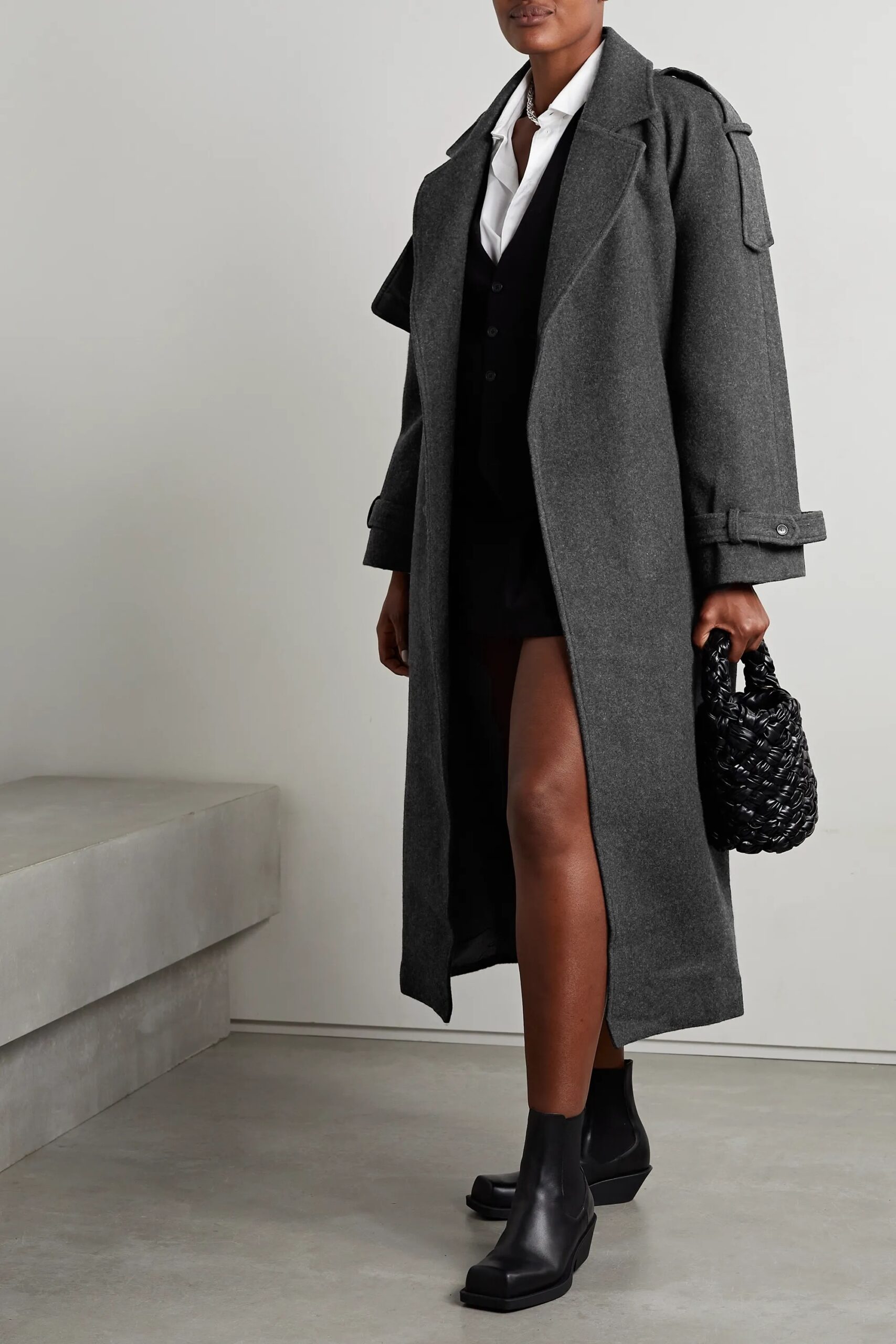 9. Wide-Leg Denim
An easy way to update your wardrobe for the new year is to exchange your preferred denim fit for the new and trendy silhouette. The wide-leg jean is the defining denim shape for 2023, they are as comfortable as they are stylish. Pair them with sneakers and a tank top for a street-style staple, or tuck-in a white shirt and put on heels for a polished look.
Now might be the time to turn in your skinny jeans and update your style with some trendy wide-leg denim.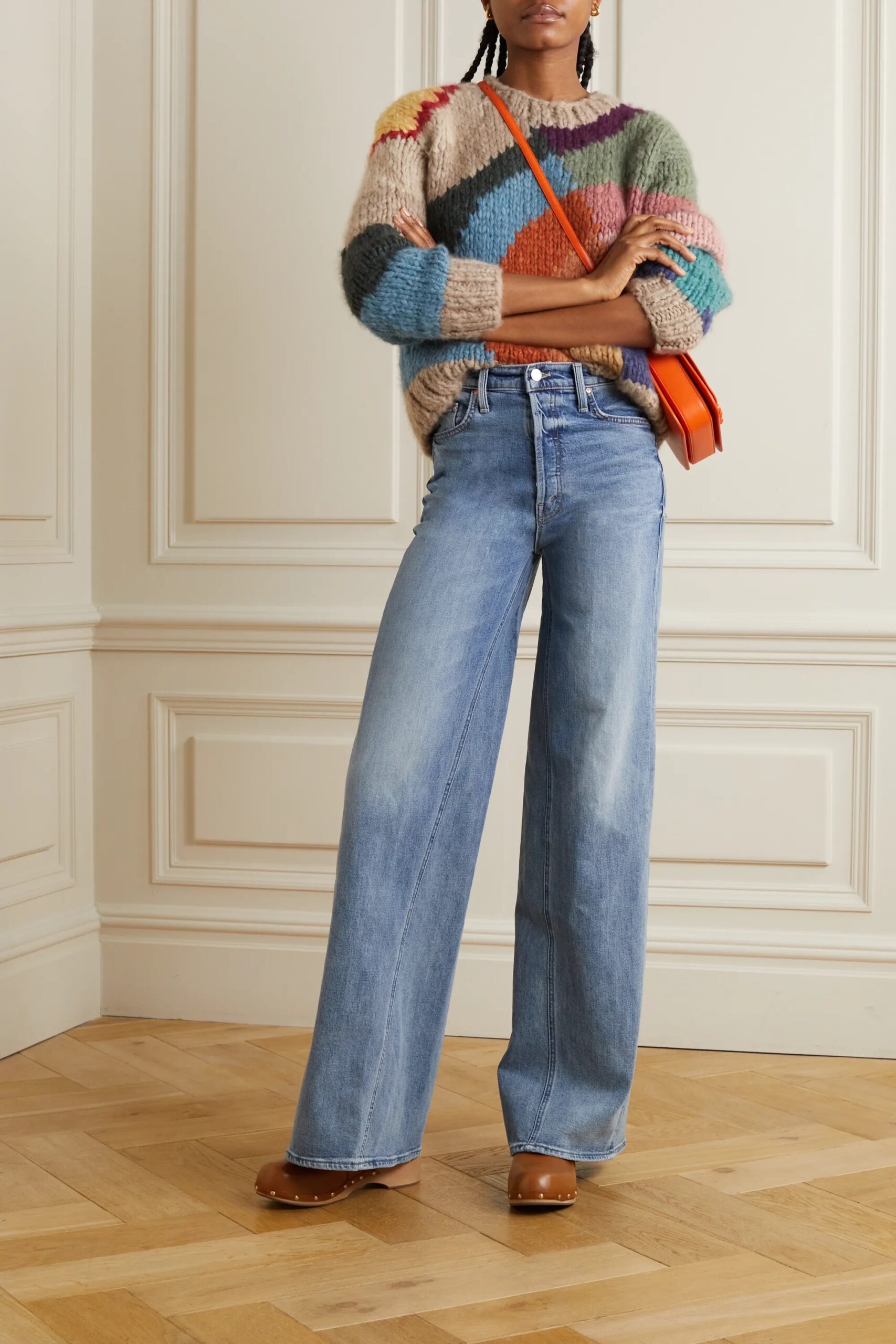 8. Top Handle Bags
We usually see trending new shapes and details, but from time to time a classic bag design will increase in popularity, and in 2023 it will be the iconic top handle. With an archive hailing back to the early 19th century, top-handle bags became the go-to companion for women due to their delicate charm and easy-to-carry nature. The leather top-handle bag is a must-have for pairing with workwear and everyday outfits with a timeless, feminine style. A top handle can be a work briefcase or an evening bag, they do add a sophistication to any occasion.
The great thing about buying into this trend is that it isn't really a trend, a top handle is a classic bag that will never go out of style!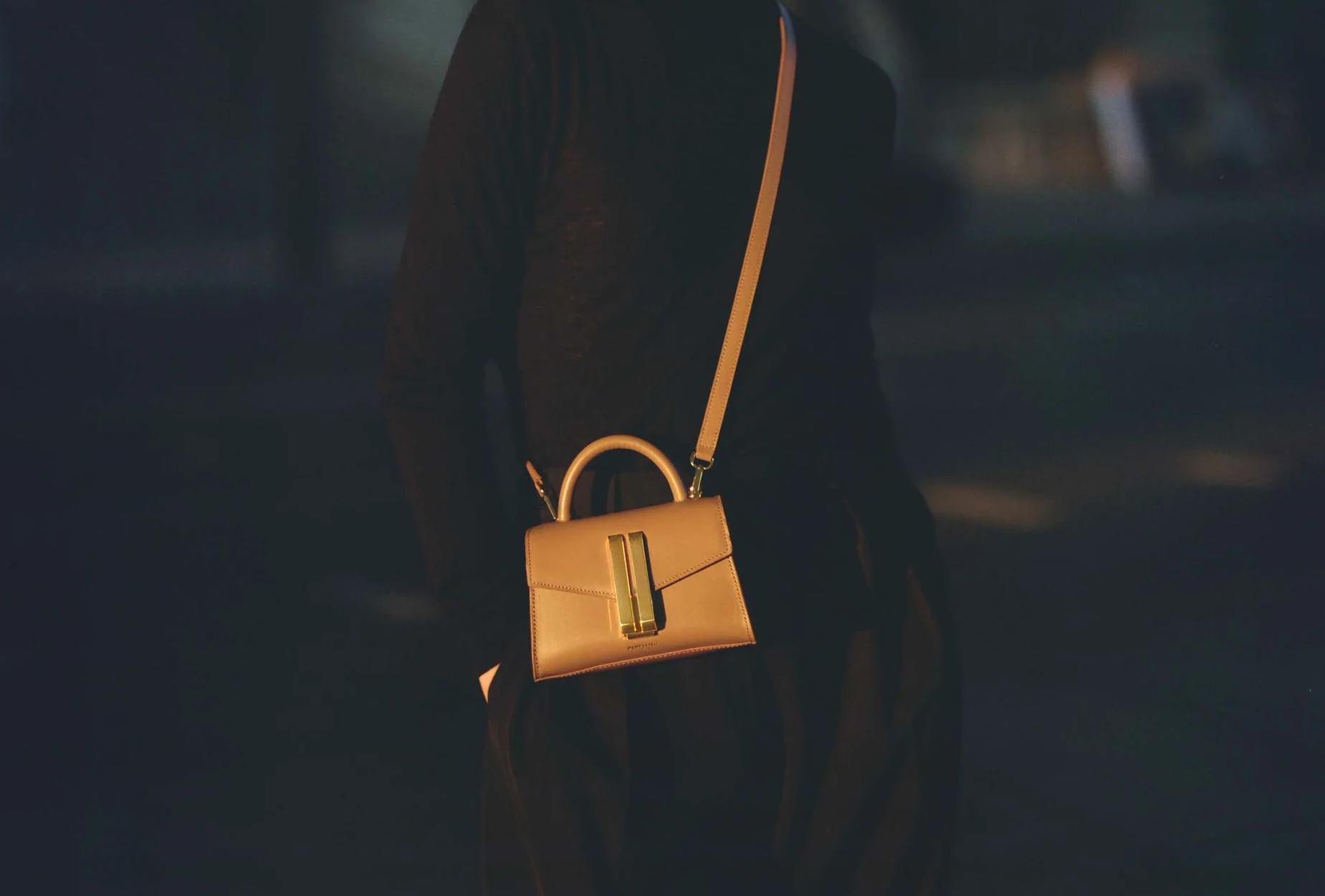 7. Metallics
Not in sequins or glitter, but rather in metallic fabrics in gold and silver shades. This is a more elevated way of wearing metallics, you can just incorporate this trend into your everyday outfits for a more stylish outcome. Fendi, Peter Do and Tom Ford presented beautiful examples of this trend in their spring collections.
Wearing metallics is a great way of bringing a little party to your everyday live, and don't forget this trend applies to bags and shoes as well!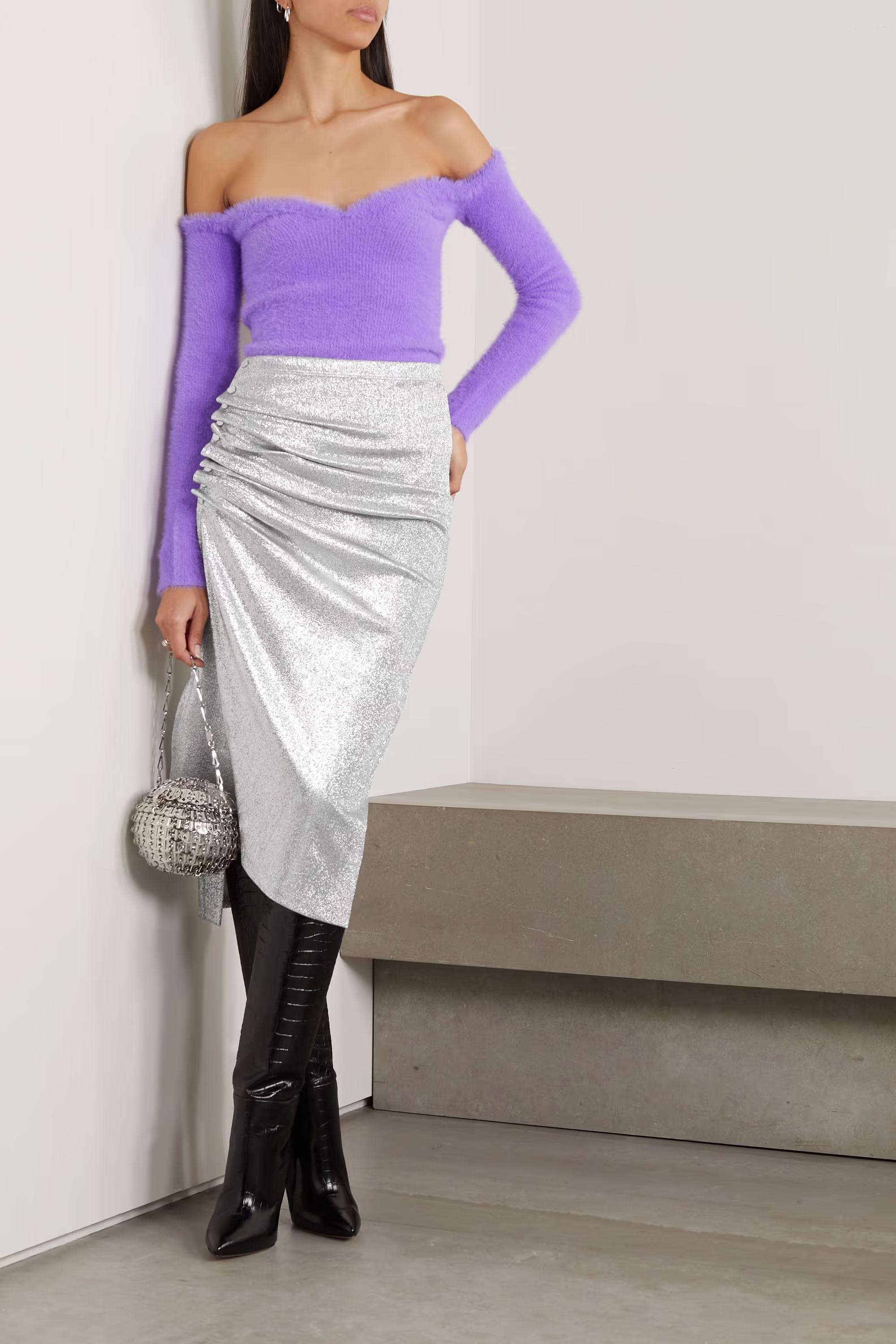 6. Knee-High Boots
A knee-high boot is a classic fall/winter silhouette that will be super popular in 2023. While it has been a staple of every fall since pretty much forever, this season, designers made creative choices with different textiles that set the silhouette apart. With this trend you can also embrace color for your boldest fall looks like Victoria Beckham's vibrant Kelly-green designs.
A knee-high boot will always be chic and is one of the most elegant shoes for the colder months.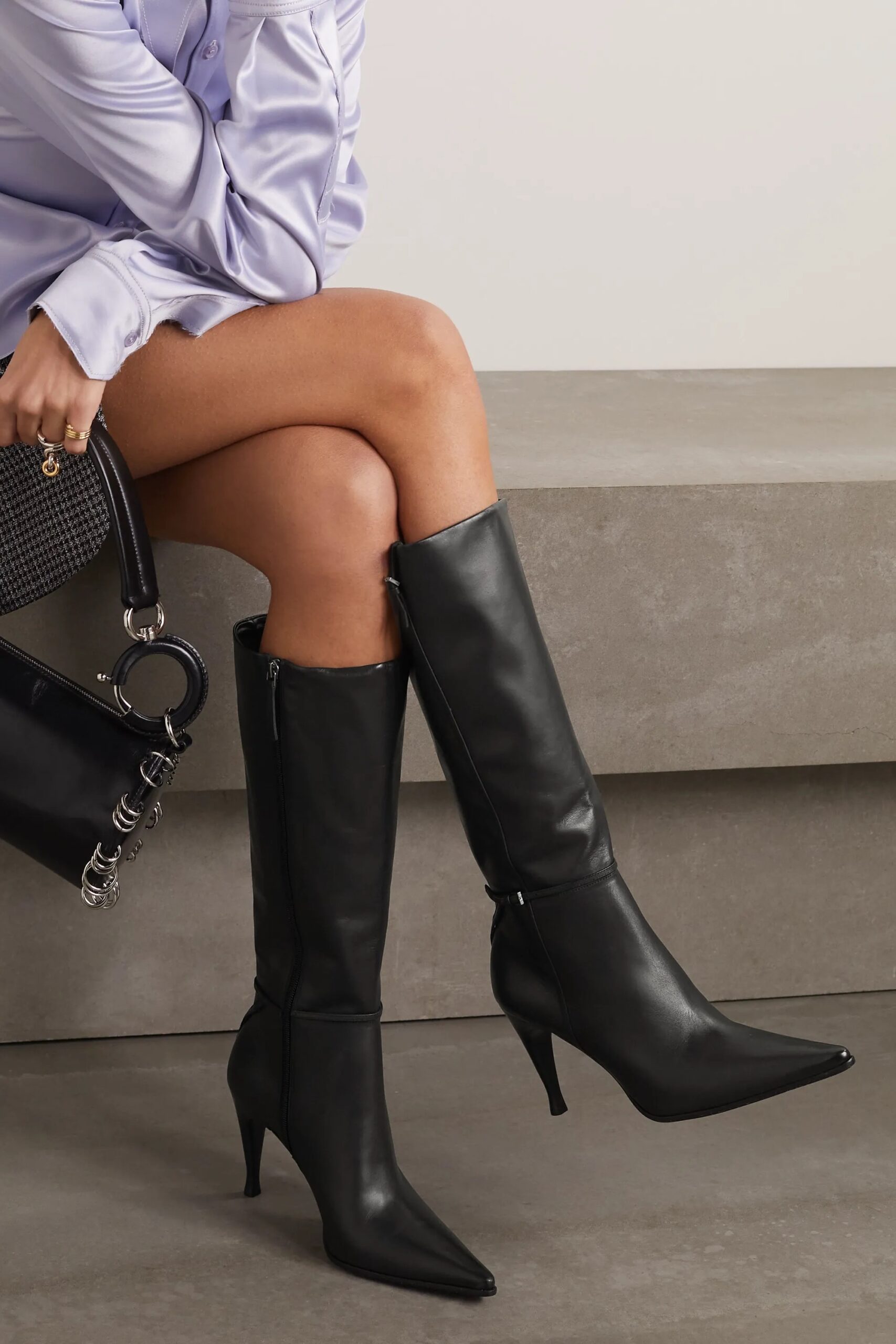 5. Maxi Lengths
After the MiuMiu mini skirt the length of the new year is the maxi! Saint Laurent, Louis Vuitton, Sacai, and more pushed longer, floor-sweeping lengths for fall 2022. The silhouette of the moment is extra-long and close to the body—though not uncomfortably so. It's less about showing every curve and more about creating a long line.
This might be one of the most flattering trends of the season, so don't be afraid to go all out with this one.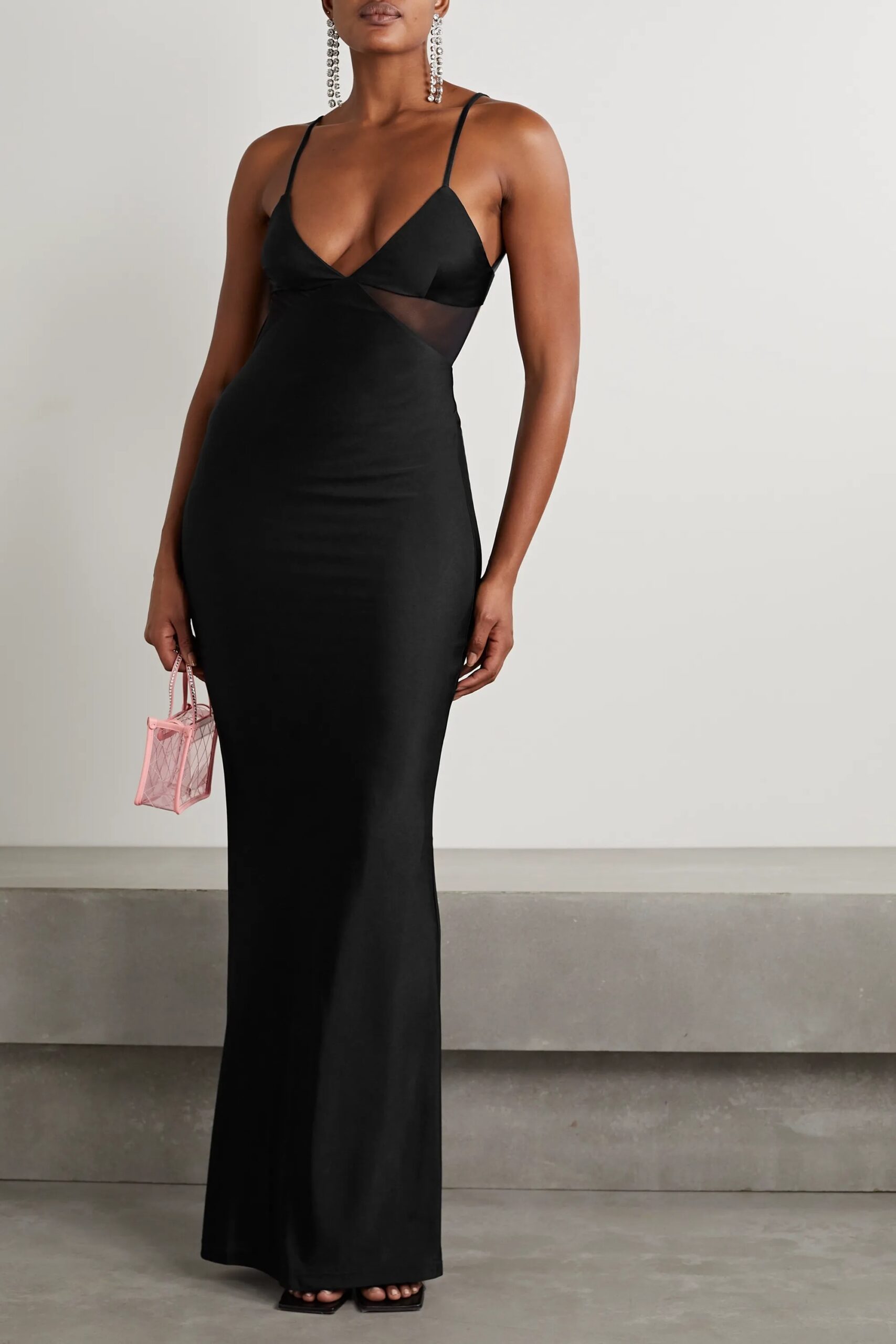 4. Oversized Totes
Really any tote bag will be super trendy in 2023, but the bigger the better. Big bags have been trending for a few seasons now, but next year this trend is bigger than ever. Designed to be the perfect everyday bag, this year's totes are minimalist, practical and of course large.
Salvatore Ferragamo, Tod's and Michael Kors presented bag that will be staples in 2023, making big bags one of the 10 Most Elegant Fashion Trends of 2023!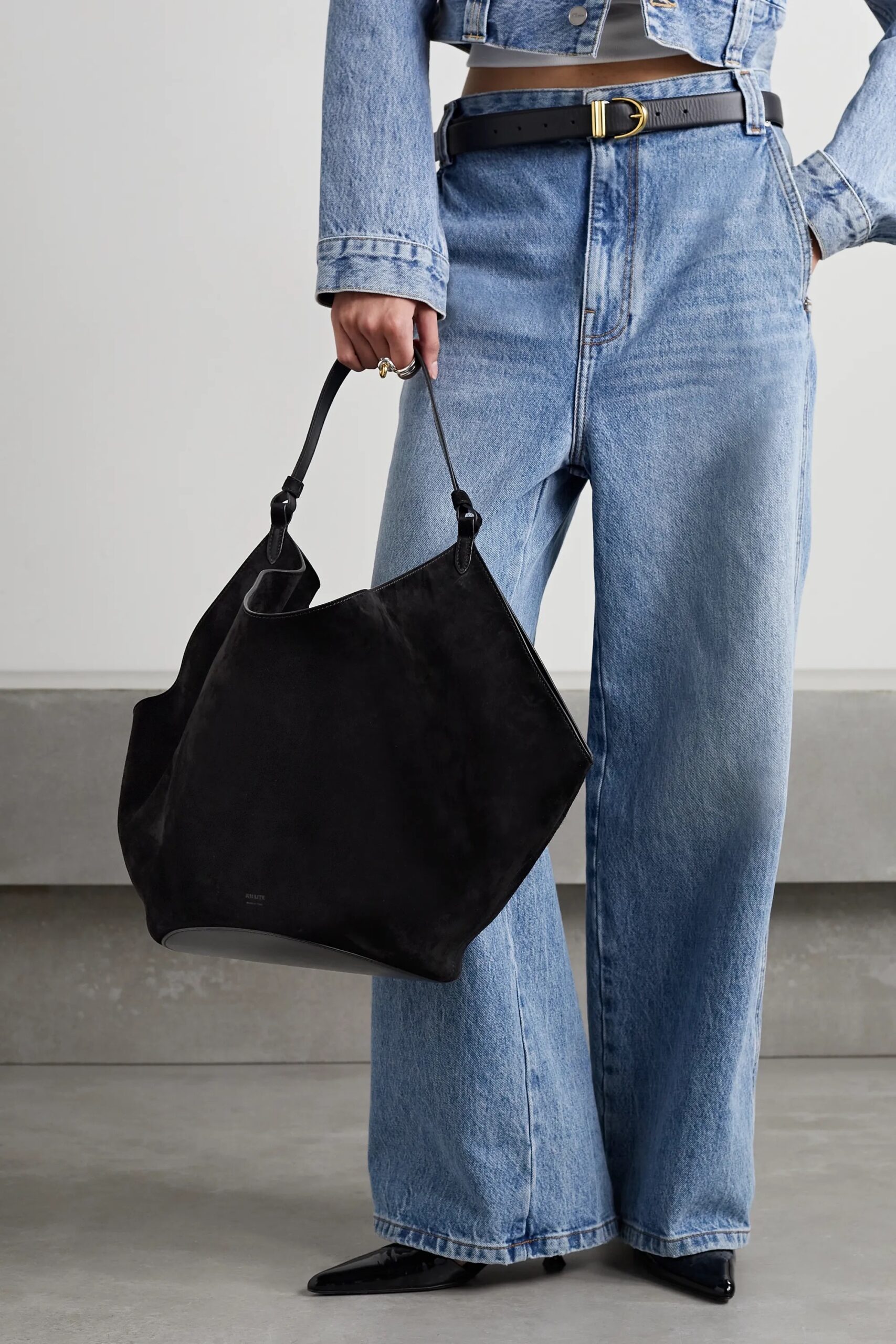 3. Bold Colors
Bold colorful shades that you can spot from miles away were a big trend this year and will continue strong in 2023. This trend definitely qualifies as dopamine dressing. Dopamine dressing is all about dressing loud with vibrant, colorful and glittery pieces, whether it's a pop of color or a bold outfit. The whole point of this trend is wearing outfits that improve our moods, clothes that make us happy. And these colors are bound to make us a little more cheerful! That is why this trend is here to stay, who doesn't what to wear an outfit makes you happy?
The trendiest shades are lime-green, highlighter-yellow and especially hot-pink, but really any bold color will be perfect for 2023!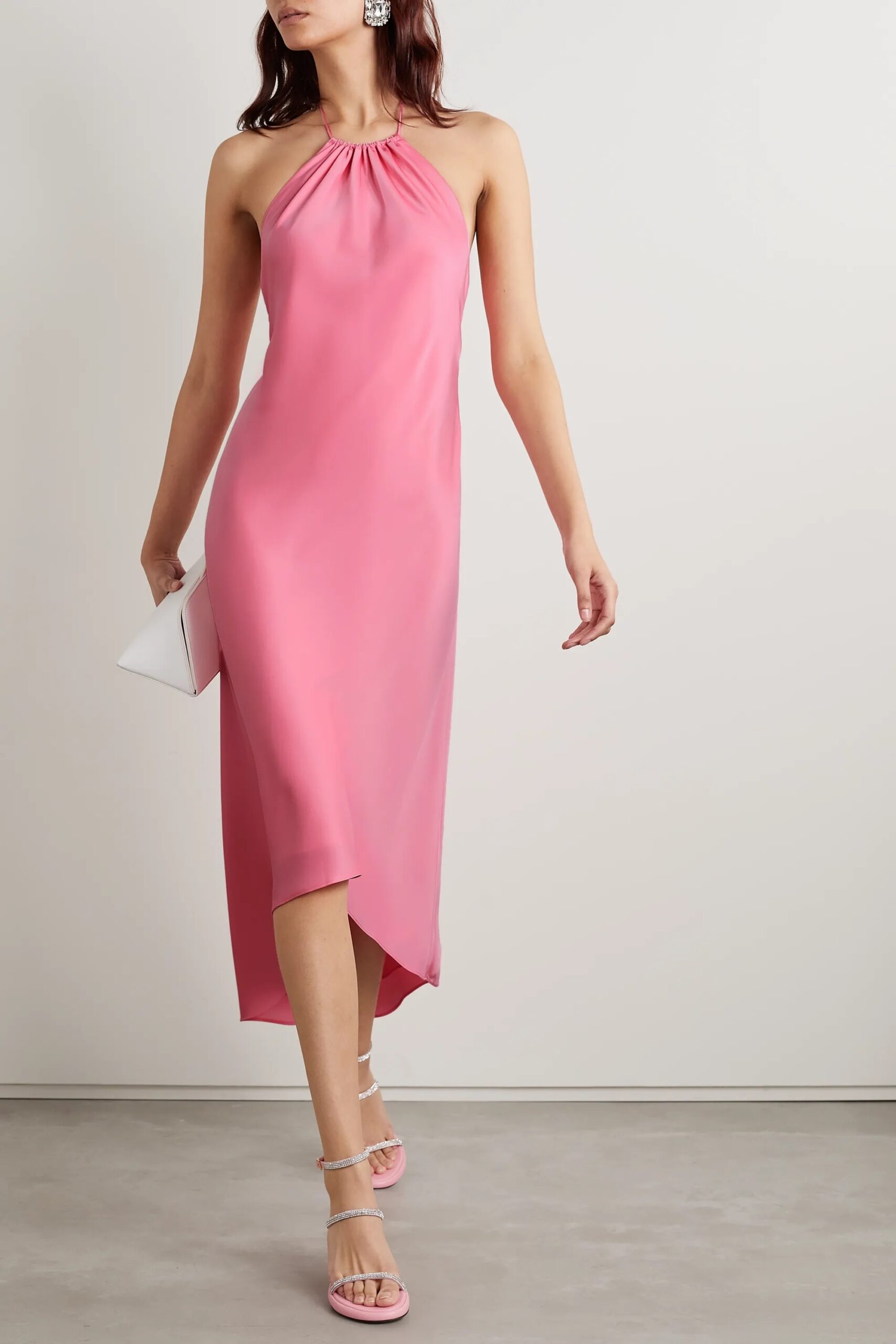 2. Tailoring
For years blazers and trousers have been staples for everyday wear, and in 2023 they will be trendier than ever! Slouchy, oversized blazers were all the rage at Valentino and even Chanel opted for relaxed-fit versions of its trademark bouclé jackets in playful pinks. Oversized blazers will be one of the most popular pieces of the year, pair it with jeans and a t-shirt of an effortless look.
A good suit is also a good bet for 2023, Jil Sander, Peter Do, and Elena Velez are showing you that, with clean lines and beautiful materials, classic suiting can be anything but boring.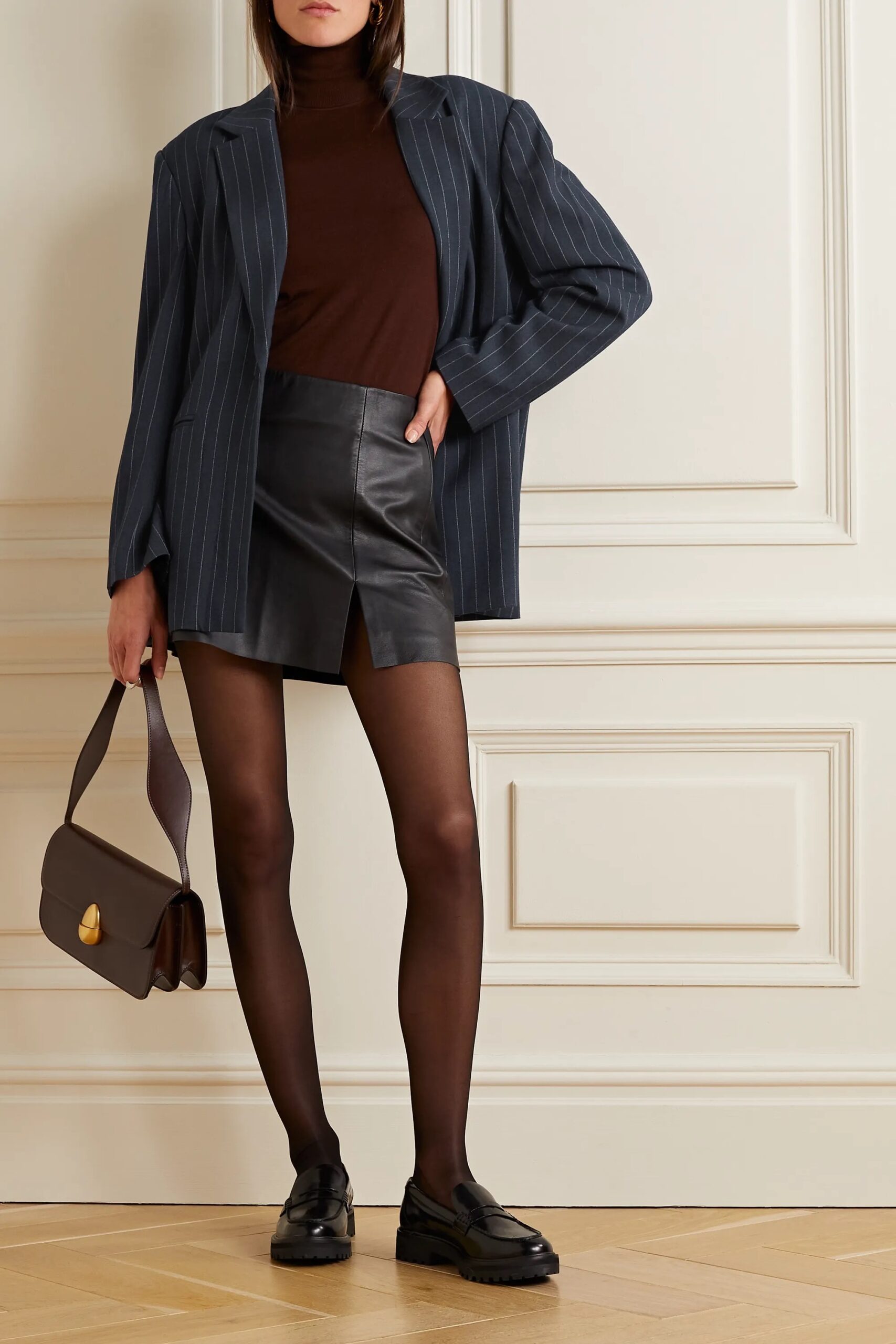 1. Work Bags
A bag that means business will be the most popular style of the year! After years of casual bag designs in 2023 briefcase inspired bags will be a must. Boxy, structured handbags that don't compromise on style were seen during most of the SS23 shows. 
Brands such as Prada and Miu Miu endorsed shrunken briefcase-style bags that would take you from the office to a dinner out.