Welcome to our list of The 10 Most Elegant Luxury Bags for Fall!
The most stylish season of the year requires a bag that is elegant, practical and chic! Here I'll show you 10 of the most elegant bags for fall, from new launches to classic staples, I'm sure you will love them.
So, without further ado here are The 10 Most Elegant Luxury Bags for Fall:
1. Dior Toujours Bag
Unveiled at the Spring-Summer 2023 fashion show, the Dior Toujours bag is distinguished by a casual and practical design. Crafted in black calfskin with Macrocannage topstitching, it showcases a spacious interior compartment with a matching pouch to organize the essentials. Its leather strap closure keeps items secure while the D of the CD Lock closure twists to adjust the sides and enhance the bag's silhouette. The leather handles can be adjusted using the small notches in order to be able to carry the medium bag by hand or wear it over the shoulder. 
This is one of the most elegant everyday bags you will ever find, it will be perhaps the trendiest bag for fall 23!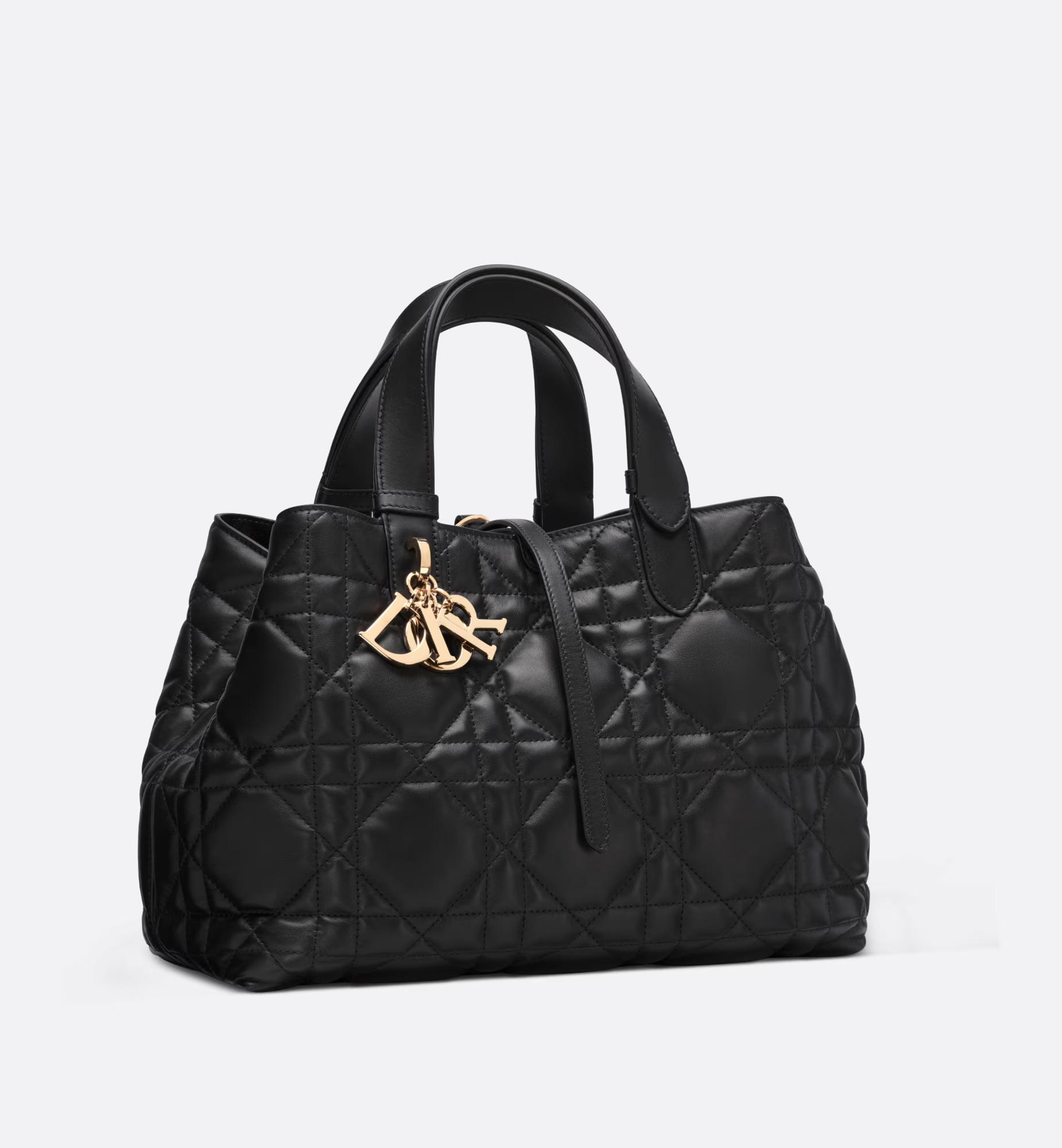 2. Bottega Veneta Andiamo Tote
Introduced in Matthieu Blazy's Summer 23 collection, Andiamo is the new icon of the house! Its name, Andiamo, "Let's go" in Italian, embodies the spirit of the bag, a tribute to going places and the concept of craft in motion. The bag features a timeless Intrecciato silhouette woven by hand. A metal knot adorns and fastens the sliding braided straps, allowing it to be adjusted over the shoulder or across the body, giving the bag a soft tapered volume. It will fit all your everyday essentials and is the ultimate expression of quiet luxury!
This tote will continue to be super trendy this fall!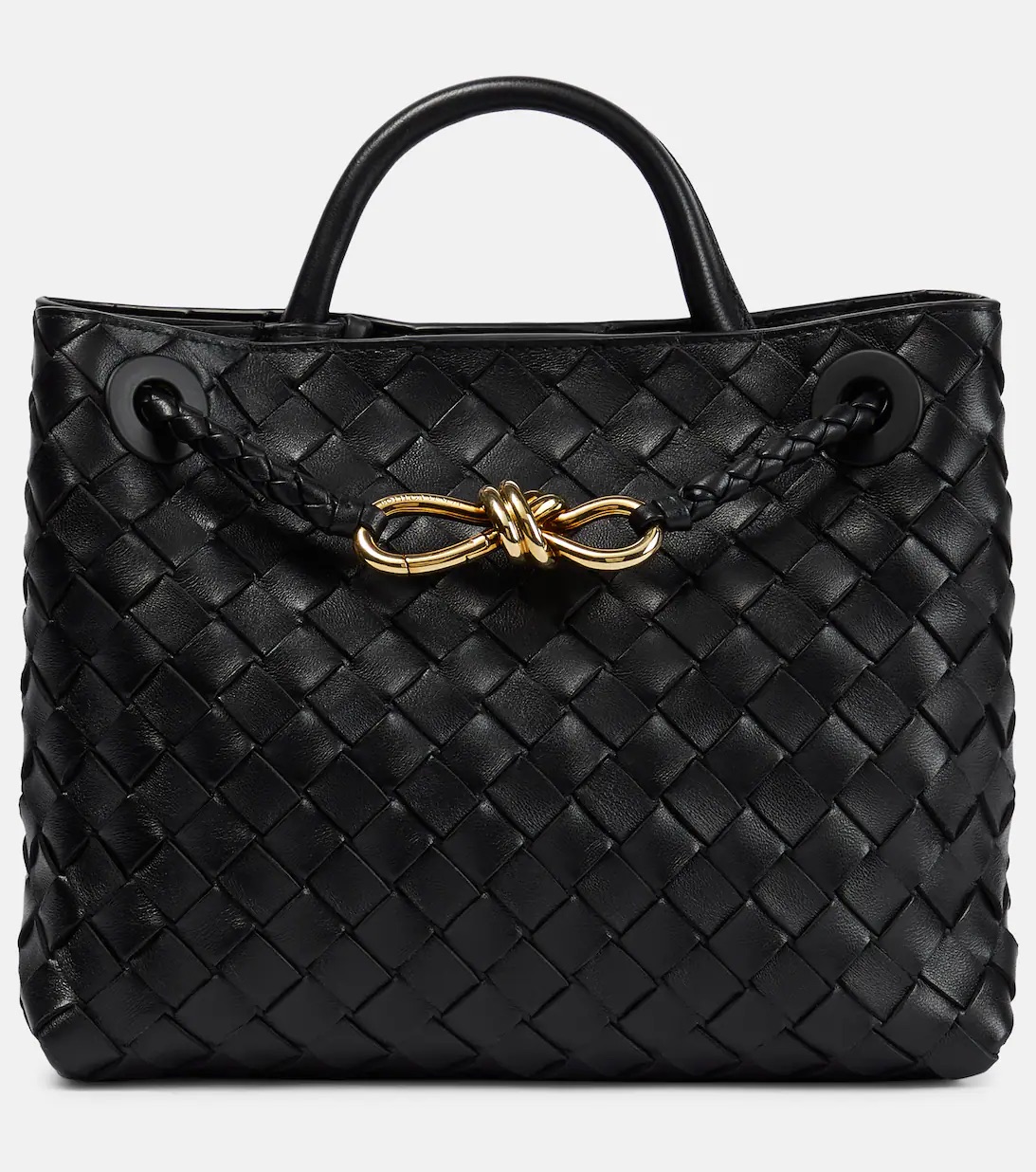 3. DeMellier Montreal Bag
This bag fits perfectly the quiet luxury trend, not to mention top handle bags will always be a staple! This eternally chic medium sized bag plays up its triangle shape from every angle, creating an interesting structured look topped by a tubular rigid top handle. You can wear it over the shoulder, cross-body or in hand for a strikingly elegant take on the perfect everyday bag. Available in maxi, medium and mini sizes this top handle will elevate any outfit and will take you through any occasion.
Top handles are among the most elegant bag styles, this classic design will always be chic!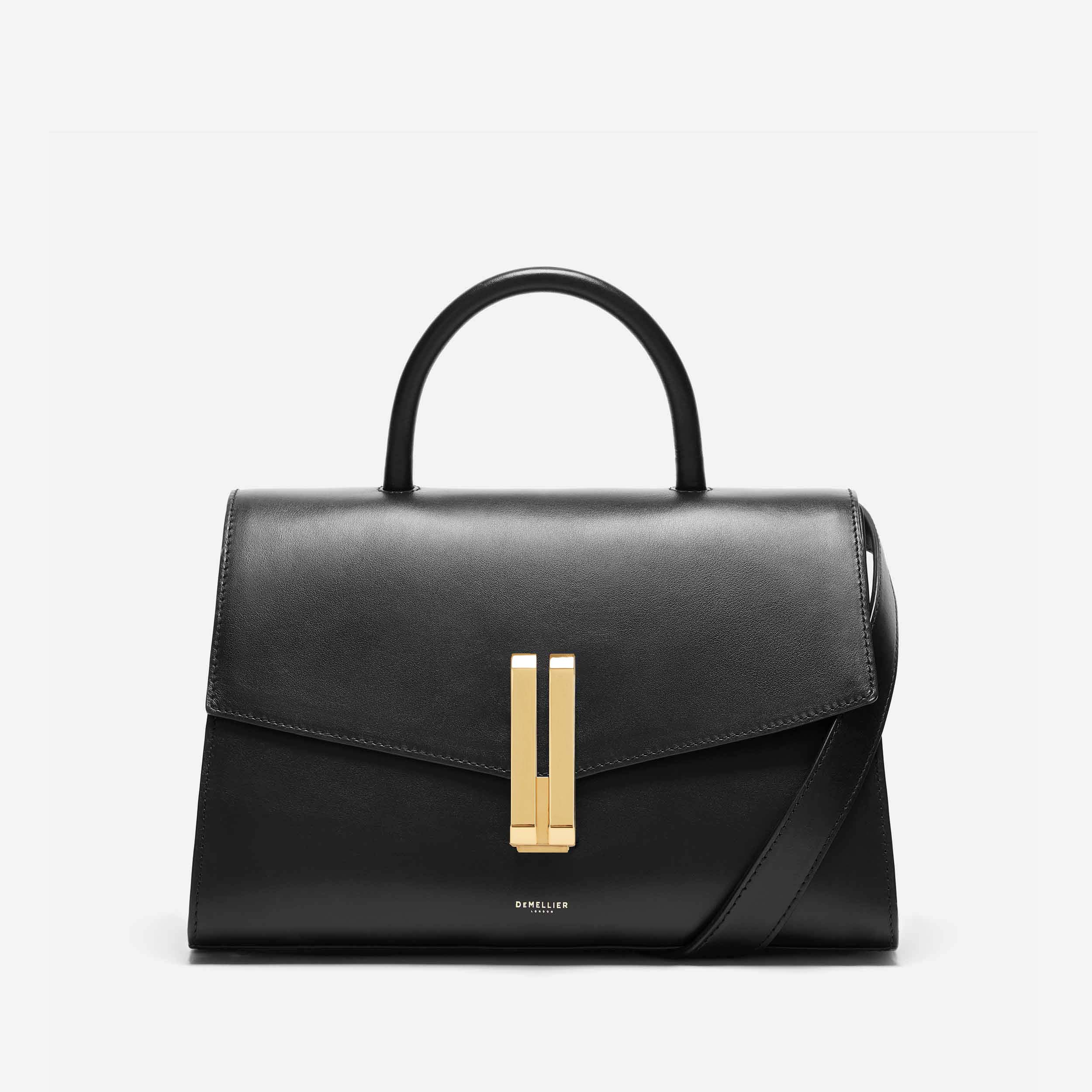 4. Ralph Lauren Ricky Bag
The story of the Ricky bag starts in 1964, when Ralph Lauren first met the woman who would become his wife and muse Ricky. When Mr. Lauren designed her namesake handbag, he intended for every woman who carries it to feel at home in the world. The Ricky's first iteration appeared 20 years ago as a satchel that is still sold today. To create it, Mr. Lauren drew inspiration from sources related to his wife's love of blending men's style and outdoor sport. Its most identifiable detail is a functional lock, shaped like a figure eight and engraved with "Ralph Lauren," that is instantly recognizable. Today, there are several variations of Ralph Lauren's iconic Ricky, ranging from evening clutches to wallets.
Whether handbag or wallet, evening clutch or canvas tote: If it's a Ricky, it's an icon.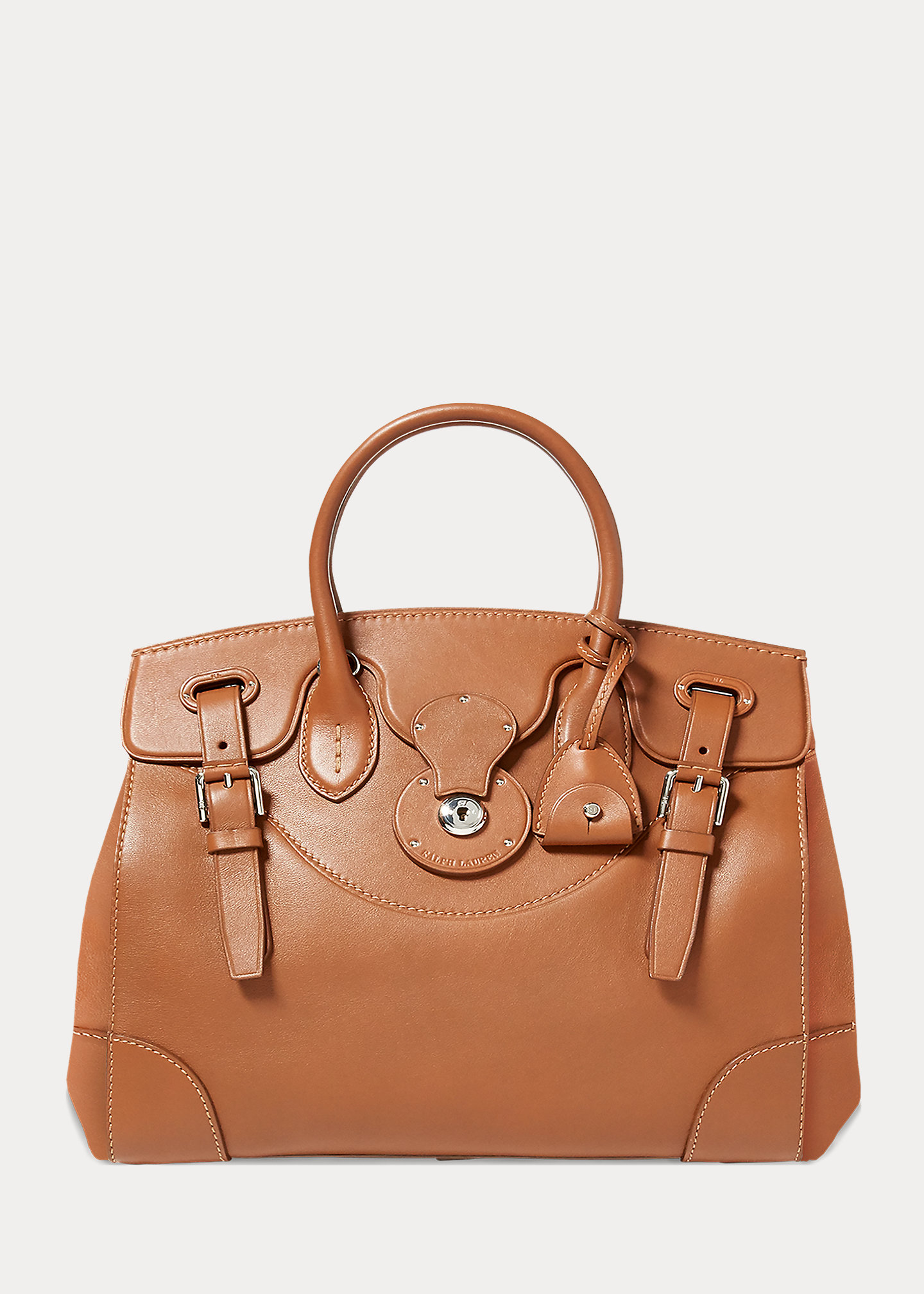 5. Aspinal London Tote
This is one of most elegant and timeless tote bags you'll ever find! Simple and understated, the signature London Tote is a versatile everyday companion. Handcrafted from the finest full-grain leather in a choice of supple pebble or soft croc finishes, its semi-structured shape is instantly recognizable with the two stitched 'A' panels to the sides, accented by the signature Bee & 'A' charms and subtle branding on the front. Designed to last a lifetime, this must-have piece can be carried by the soft top handles or worn over one shoulder. 
The London tote comes in a few different colors and sizes, all perfect for everyday wear!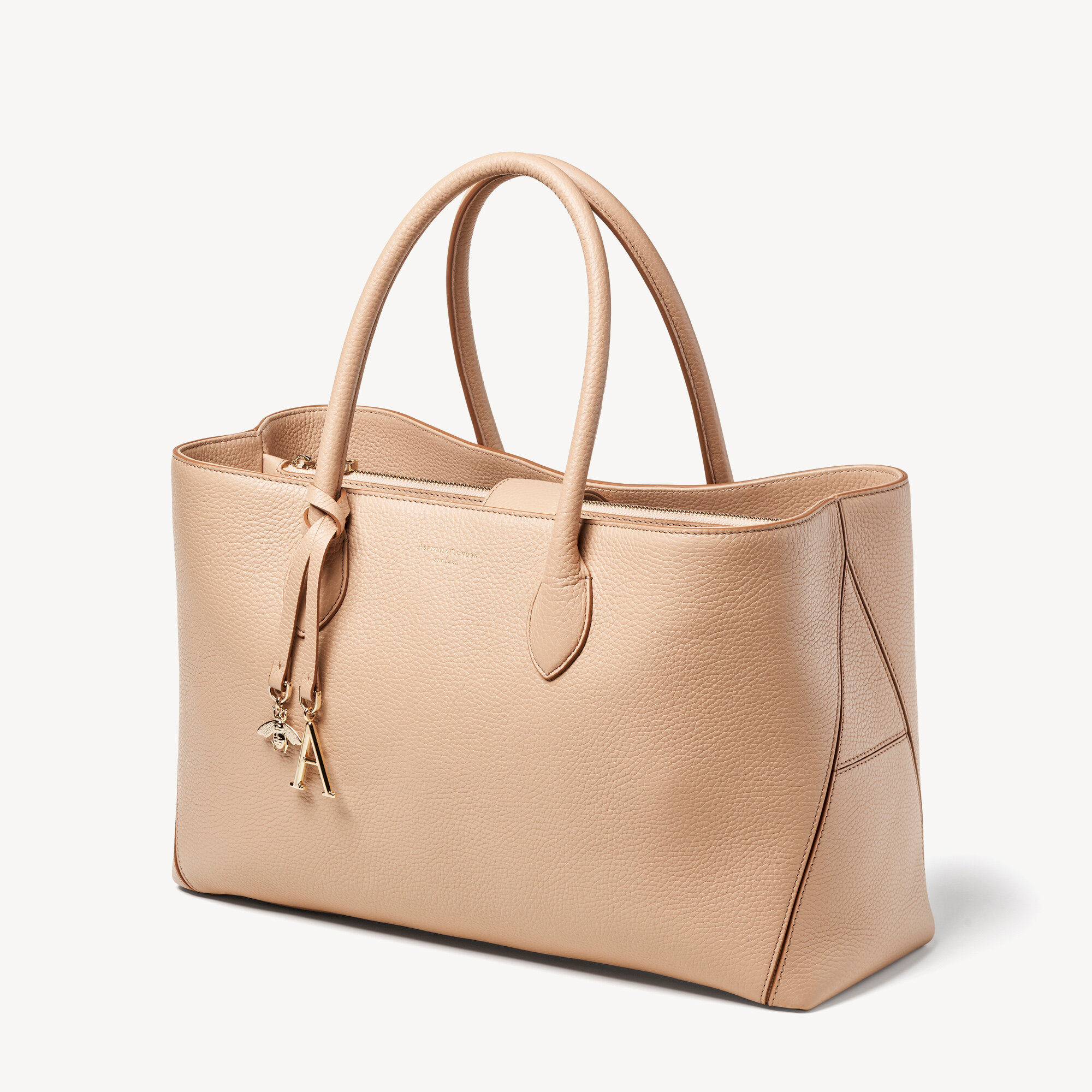 6. Loewe Puzzle Fold Tote
The Puzzle has been a Loewe icon since it was launched in 2018, and now the new iteration of the style is the fold tote. The Puzzle Fold Tote takes the iconic bag's signature geometric lines and reimagines them in graphic and architectural panels. The panels allow the bag to fold completely flat, making it the perfect travel companion. Soft, lightweight and inventively crafted, it is finished with discreet LOEWE branding. Big tote bags will be super popular in the new season and this one is elegant, practical and beautiful.
This is one of my favorite launches of the season, it would be an amazing everyday bag!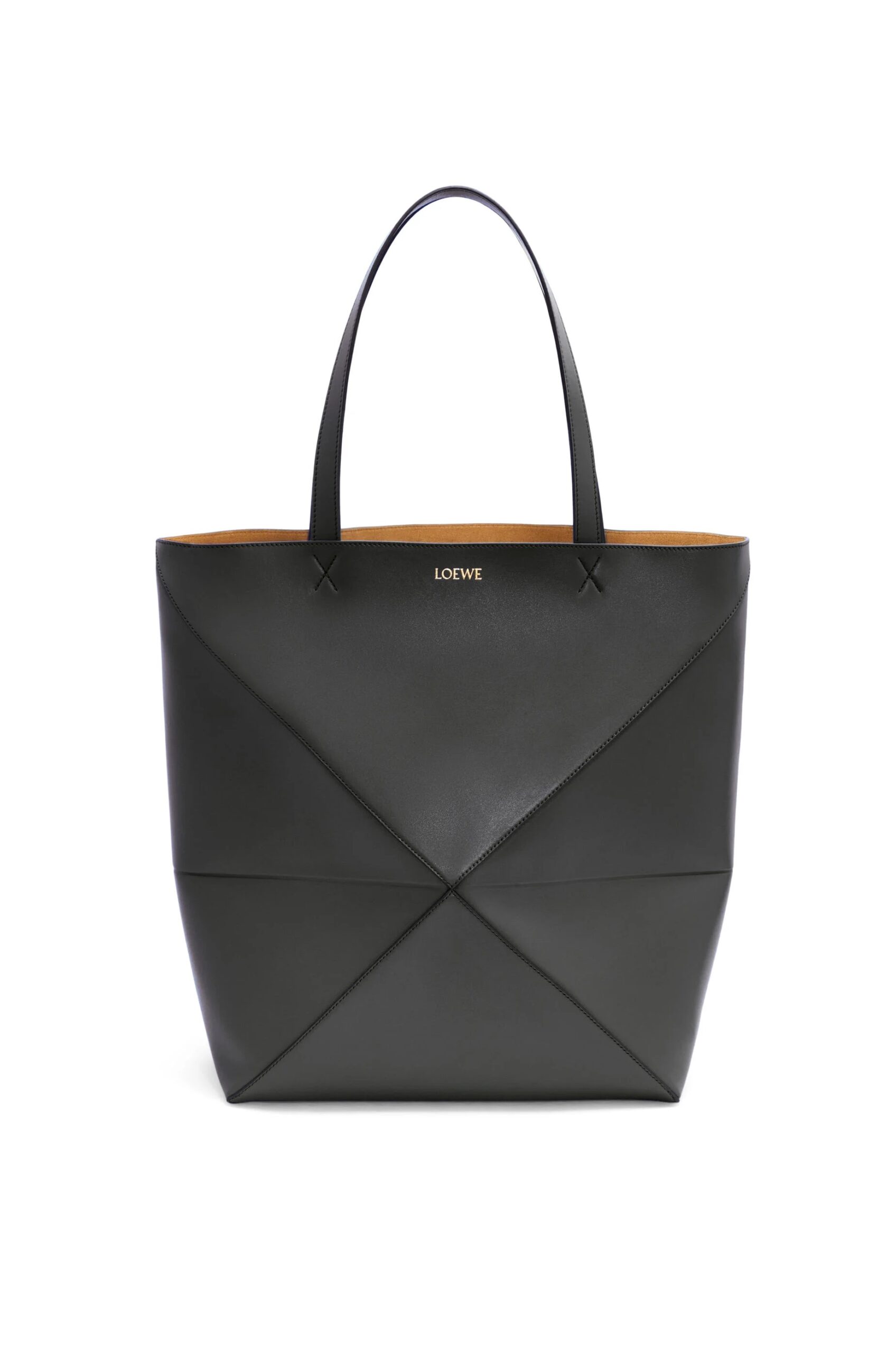 7. Prada Arqué Bag
The newest Prada bag will be a staple for fall! This sleek leather bag has a versatile, modernist allure. The accessory with a curved silhouette is completed by the leather extension and detachable shoulder strap that allows you to wear the bag different ways. The bag with nappa leather interior and metal hardware is embellished with the enameled metal triangle logo on the front.
This is a minimalist and stylish bag that will be super popular in the new season. It can take you from day to night!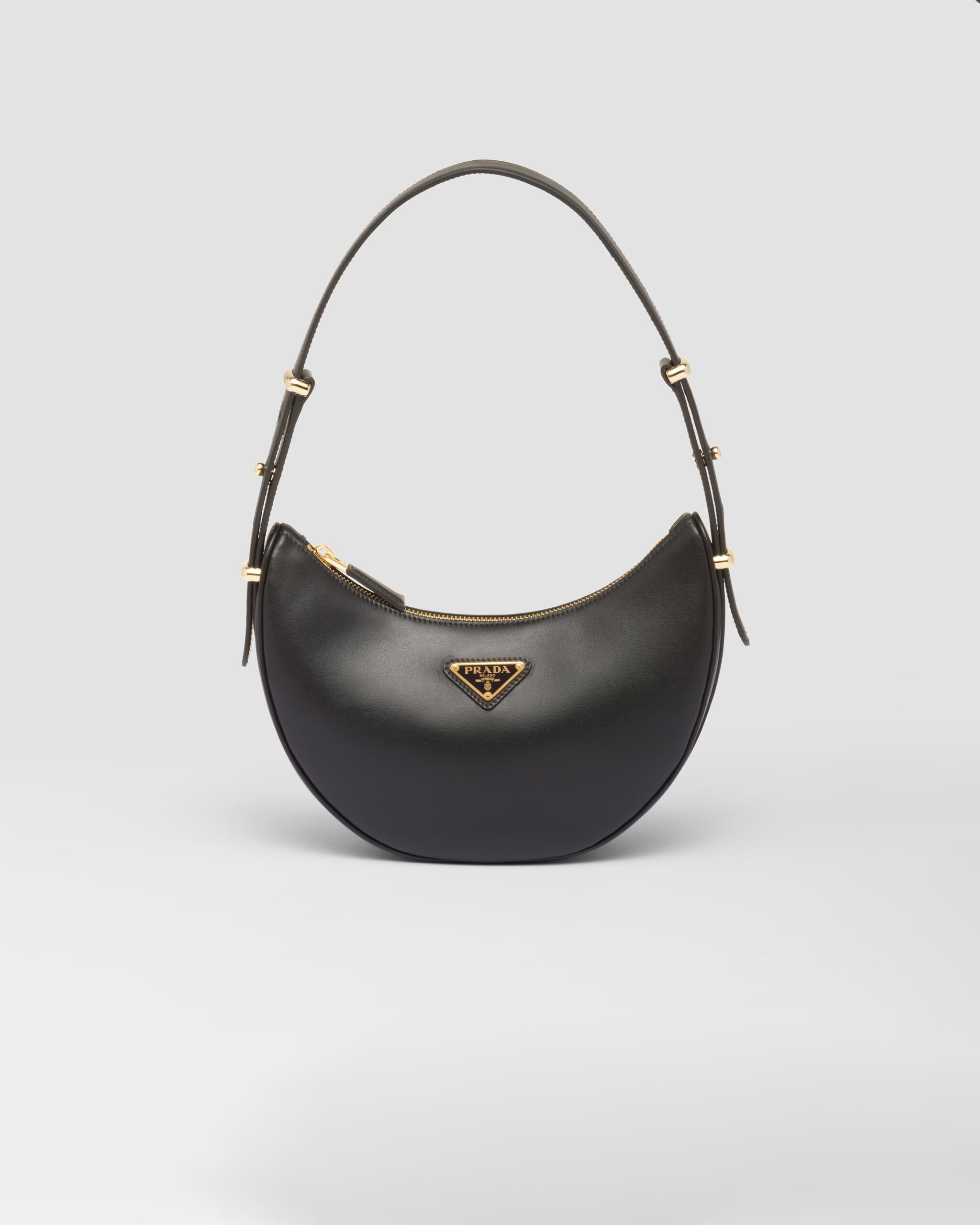 8. Fendi C'Mon Bag
The new satchel featuring an FF logo in vintage gold metal, the Fendi C'mon leather crossbody bag is a versatile style inspired by pure, sophisticated lines. Made of smooth leather with embossed edges and details this everyday bag will be a staple for fall. It has a flat pocket on the back, a magnetic clasp with metal FF logo, lined interior with a flat pocket and vintage gold finish metalware. It features an adjustable and detachable shoulder strap, offering different ways of wearing it.
Satchel bags are always popular for fall, and this new launch is an amazing option!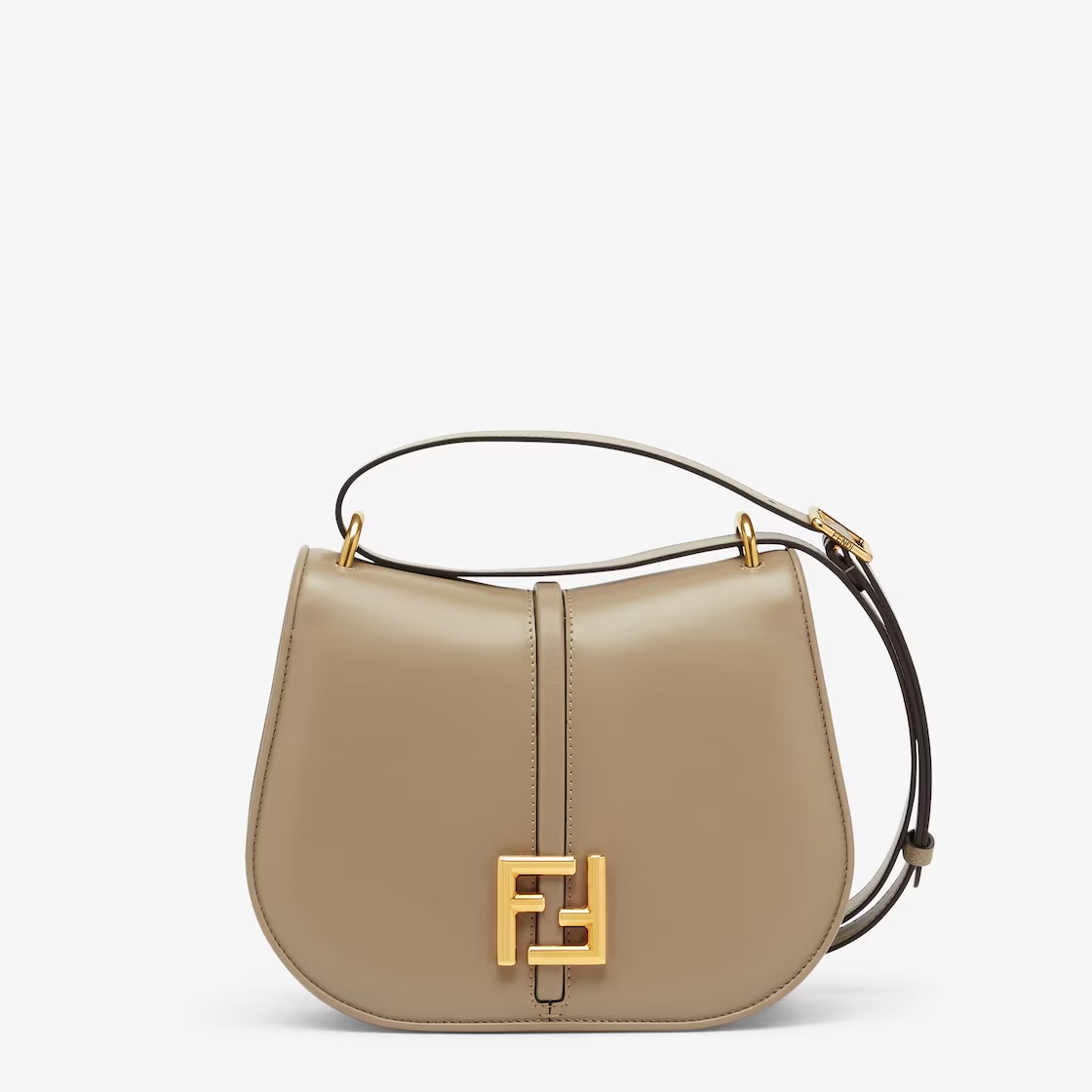 9. Furla 1927 Bag
The Furla 1927 bag is a mini handbag made of textured leather. The Furla arch becomes a part of a turnlock closure, a part of a functional but also aesthetic element that makes this line iconic. The double-handle design has a compact shape perfect for holding small items and personal belongings. The added adjustable and removable leather shoulder strap allows the accessory to be comfortably carried on the shoulder or across the body. 
A fun bag with a timeless silhouette you will love to wear this one! It is one of the The 10 Most Elegant Luxury Bags for Fall!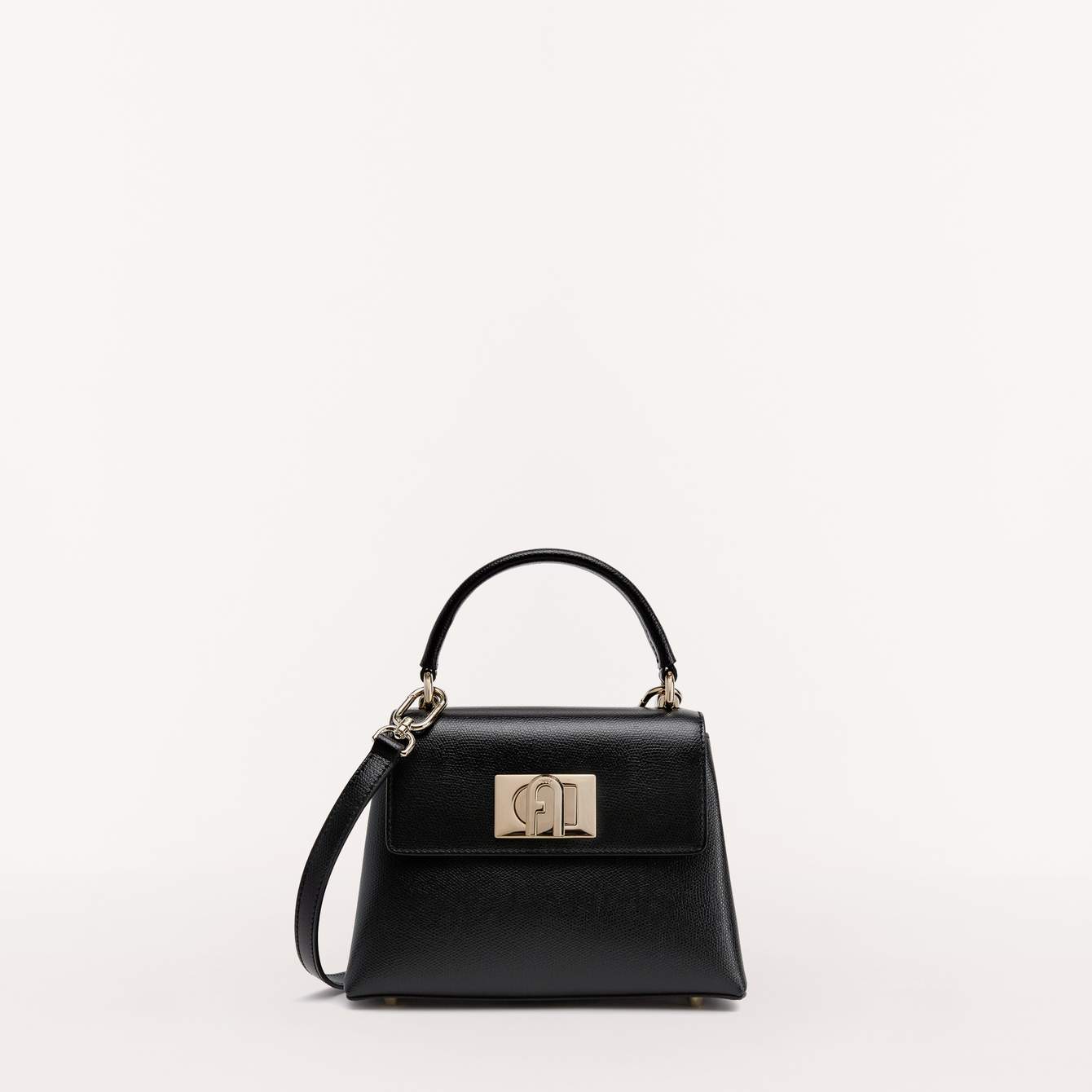 10. Saint Laurent Solferino Bag
This is a beautiful crossbody that can easily take you from day to night. This elegant and minimalistic bag was launched in 2020 and it was an instant hit. This new addition to the Saint Laurent collection fuses heritage aesthetics with a modern appeal. The bag is slightly boxy and carries the iconic YSL logo. It is a satchel style bag that comes in smooth leather and suede. It has an adjustable strap that allows you to carry this bag on your shoulder or crossbody.
This is an amazing everyday crossbody bag and is the perfect embodiment of the Saint Laurent style. That is understated while still being fashion-forward with a rebel appeal.