Welcome to our list of The 10 Most Glamorous Designer Heels!
A good pair of heels is the ultimate confidence booster! It can completely transform an outfit and add a fabulous touch to any ensemble. Here I'll show you 10 beautiful designer heels that are so glamorous you will not regret buying!
So, without further ado here are The 10 Most Glamorous Designer Heels:
1. René Caovilla Cleo Sandal
Rene Caovilla's Cleo sandals have been a style icon since 1969 – so much so that they've even been exhibited at the MoMA. They're handmade in Italy from leather and feature the house's signature bombè coil straps, which are hand-embellished with crystals using a heat-sealing technique that is unique to the brand. Designed for the woman who loves to feel like a goddess on the most important occasions, these elegant high-heeled sandals are to die for.
Definitely statement heels these are the most glamorous designer shoes you will ever find!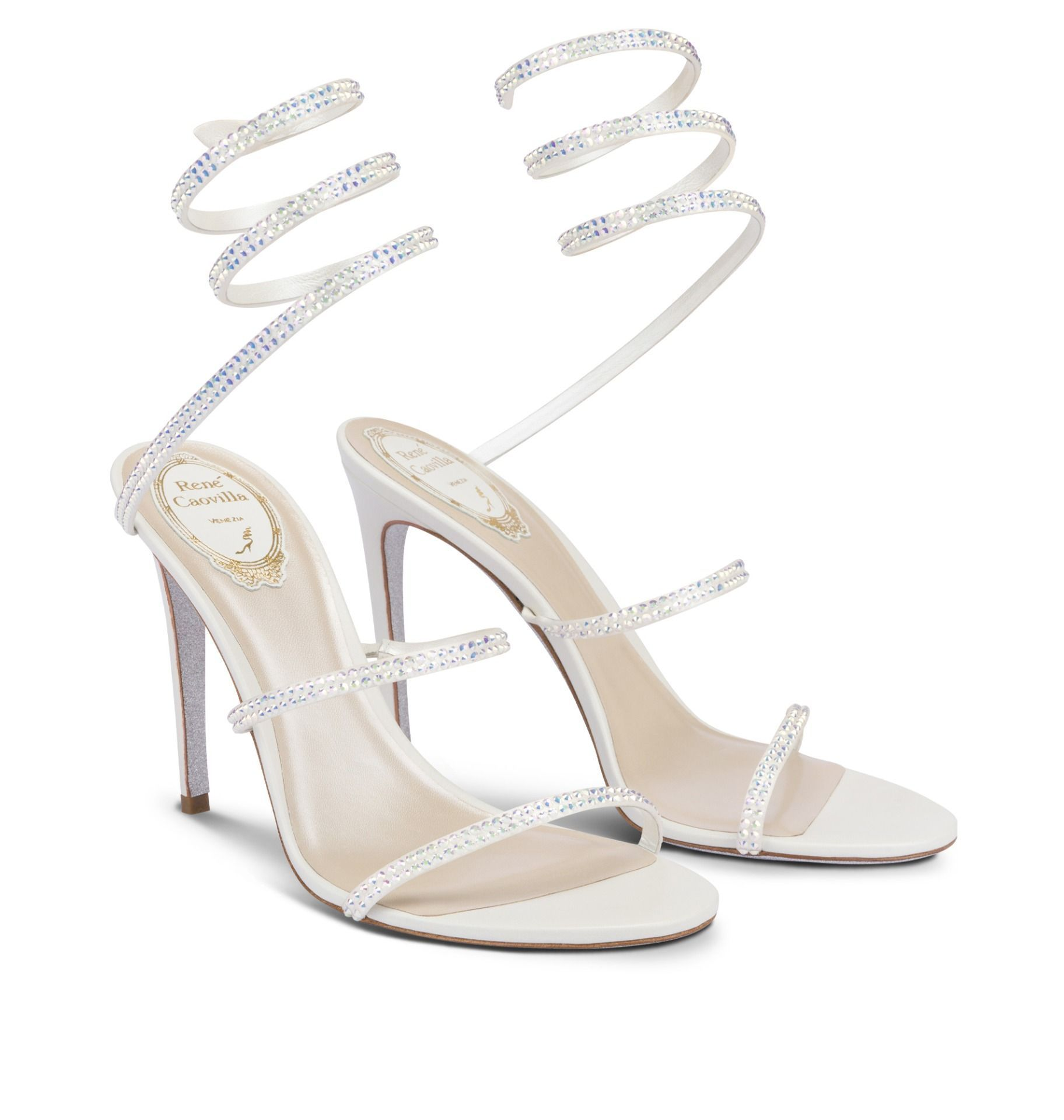 2. Jimmy Choo Bing Mules
The Bing Mules from Jimmy Choo are an undeniably feminine style with statement-making appeal. Crafted in Italy from patent leather, they're cut to a point-toe silhouette with crystal-embellished straps, then set on stiletto heels. You can count on Jimmy Choo's 'Bing' mules to add a polish touch to nearly any evening outfit, from beautiful gowns to tuxedo pants. The sleek pointed toe creates the illusion of longer legs and the stiletto heels add just the right amount of height.
These mules are the perfect evening heels, not to mention amazing bridal options.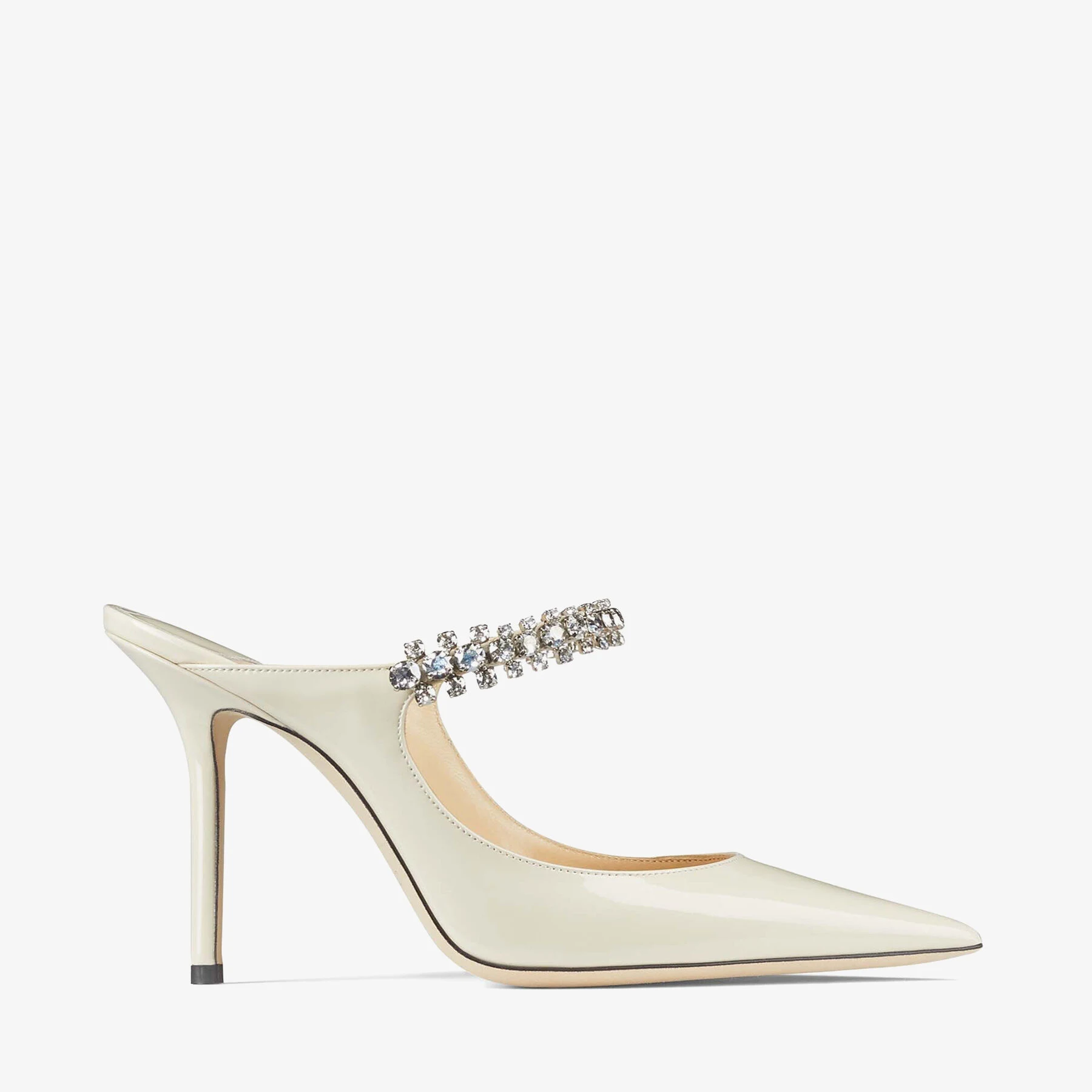 3. Manolo Blahnik Hangisi Pump
Having reached icon status due to pop culture, the Hangisi pumps aren't only the most classic heels of the brand but are also some of the most iconic heels ever! These pumps are extremely chic and timeless, so if you are looking for the perfect wedding shoe look no farther. The now famous Manolo Blahnik buckle was first introduced in 2008 in the Hangisi pump. Blahnik designed the pump, embellished with a crystal buckle, in pink, black and green satin for spring '08. Since then, the Hangisi style has evolved into boots, mules, d'Orsays and flats. It has been produced in over 100 materials and colorways, as well as in seven heel heights.
Each pair of Hangisis is handmade in Italy, and each buckle is made up of 144 separate stones. These pumps are like pieces of jewelry, you'll treasure them forever!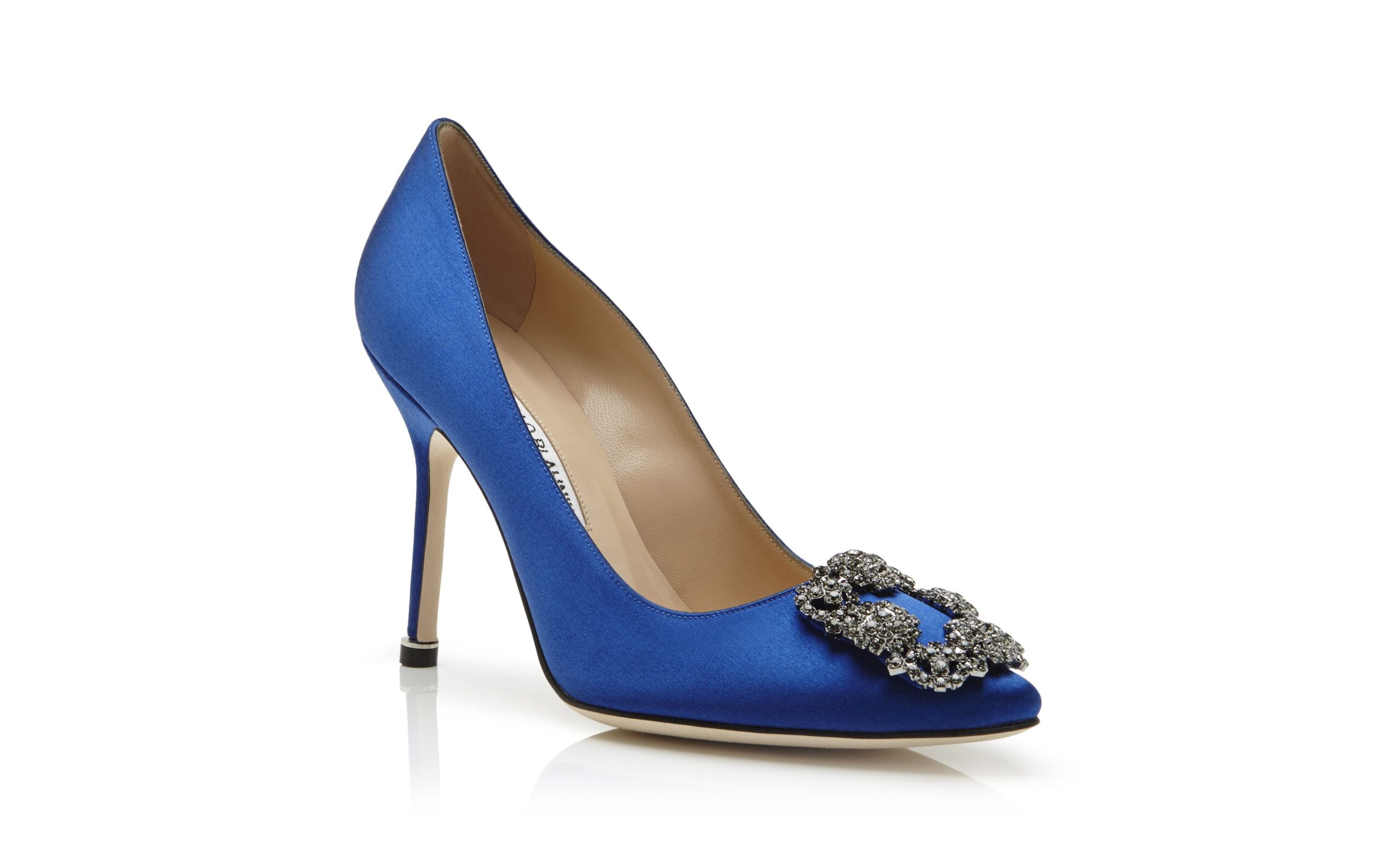 4. Christian Louboutin Pigalle Pump
Louboutins are not the most comfortable of shoes, but the Pigalle pumps are so glamorous and classic you know they will never go out of style. They will forever be a wildcard in your closet perfect for every occasion and are by far Christian Louboutin's most iconic red-soled shoe. Named after the famous "Folies Pigalle" nightclub in Paris, not far from the Moulin Rouge, this is one of the House's iconic styles. A go-to look that's anything but basic, the Pigalle pump is slightly more revealing on the sides and has a daringly slimmed-down stiletto that's a hallmark of the Follies line.
According to experts they currently resell at around 60% of their retail value, which is not bad for a shoe.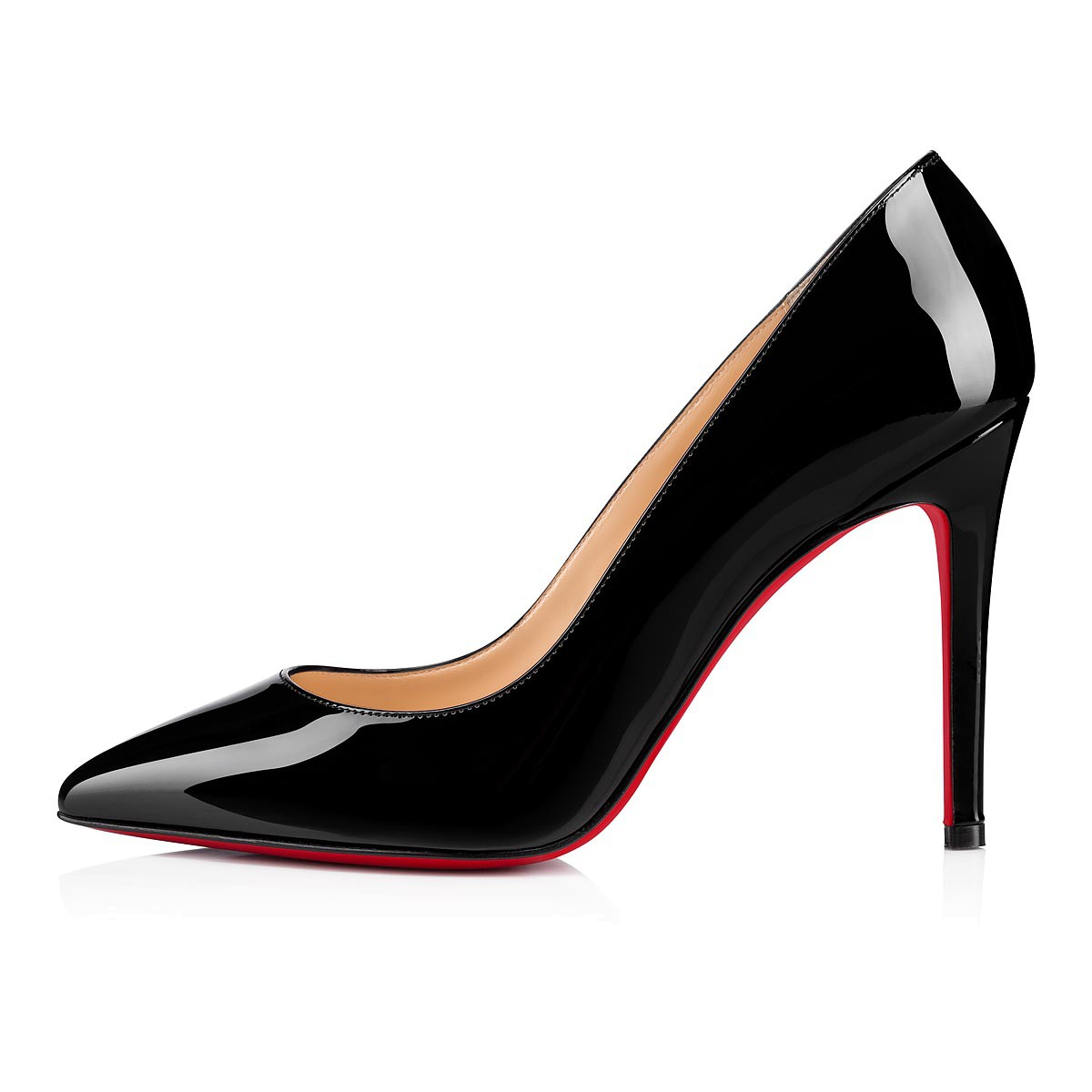 5. Valentino Tan-Go Platform Pumps
The most popular heel of the year so far, these Valentino pumps are to-die-for. The Tan-Go platform pumps from Valentino Garavani are crafted from glossy patent leather and feature an adjustable ankle strap with a VLogo buckle fastening. They were presented at the Valentino Party Collection in the end of 2021, and so far they have surpassed the Versace Aevitas pump in terms of popularity.
Platform shoes are a huge trend in 2022 that I'm betting will continue strong throughout next year!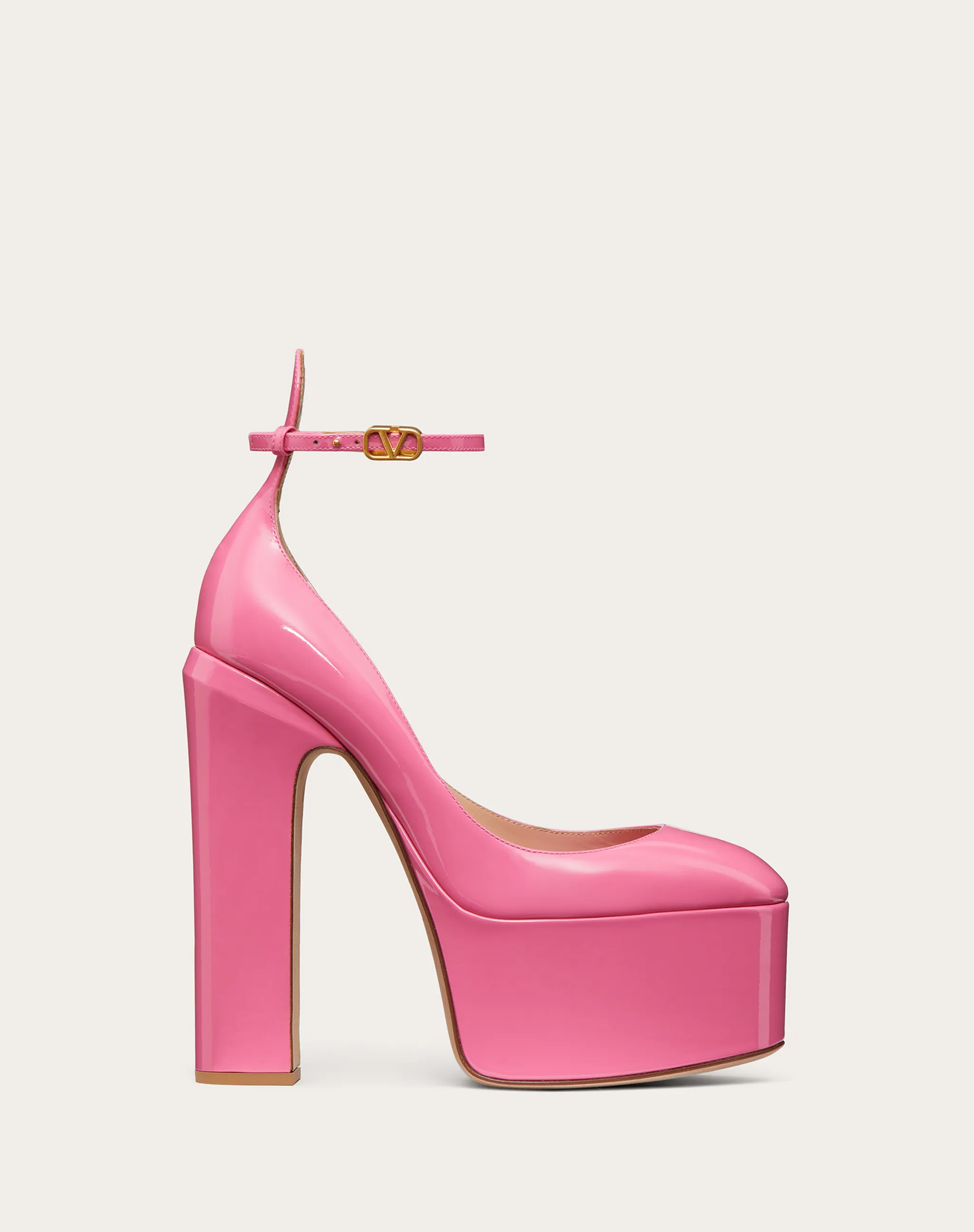 6. Dior J'Adior Slingbacks
The J'Adior slingback pump is a prime example of Dior's savoir-faire. Crafted in the Christian Dior Italian ateliers, the silhouette is distinguished by a sophisticated style. The two-tone embroidered 'J'ADIOR' ribbon is embellished with a flat bow and the 10 cm or kitten comma heels offer the final elegant touch for every look. These slingbacks were launched in 2017 and were immediately popular, but now, almost 5 years later, they have proven to be classics of the Maria Grazia Chiuri era.
With a smooth pointed toe, this slip-on style is the perfect spring and summer shoe to go with all your favorite flowy dresses, skirts, and shorts.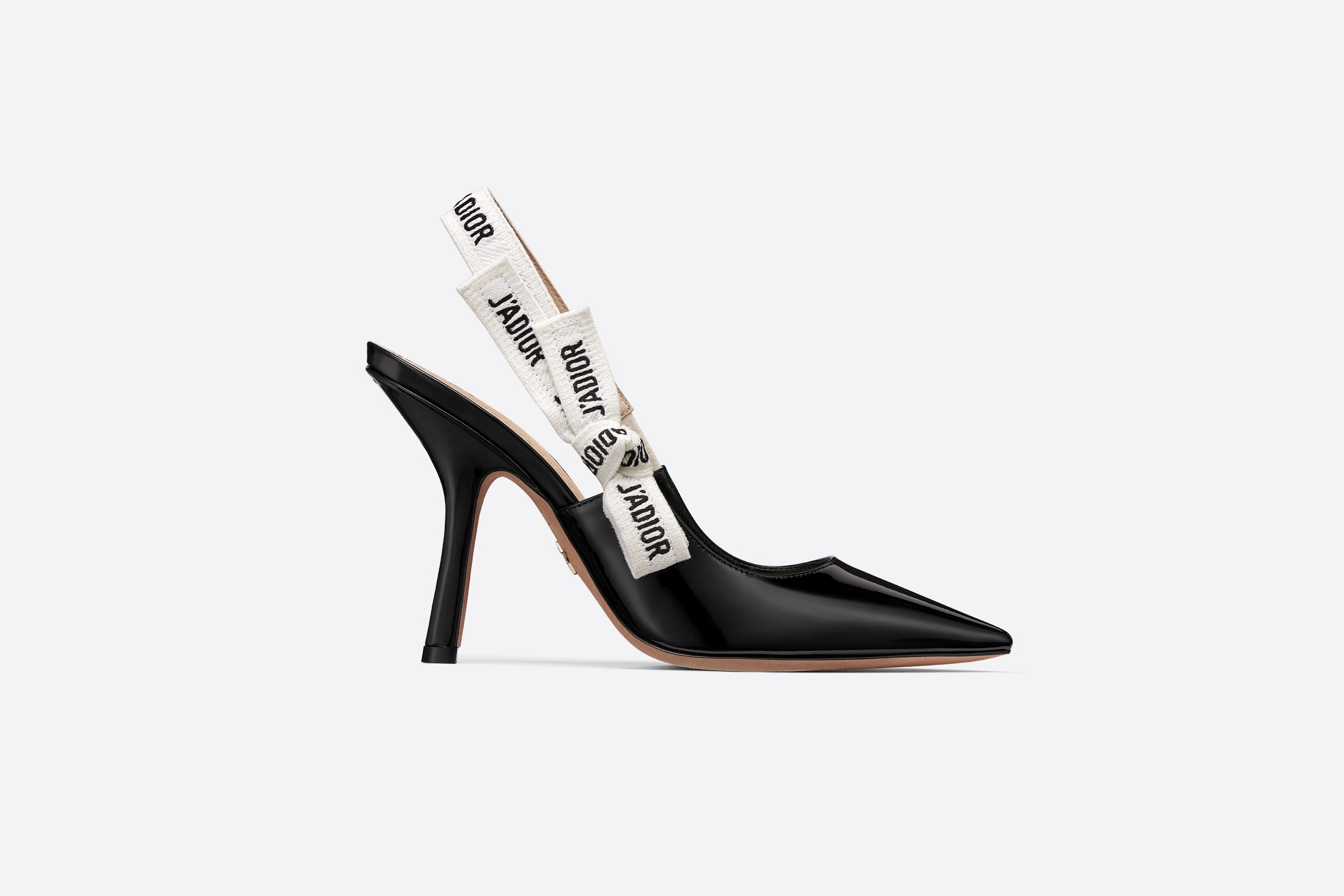 7. Aquazzura Tequila Sandal
Aquazzura is one of my favorite brands when it comes to glamorous heels, they have amazing unique styles, and the Tequila is one of their most iconic ones. The Tequila Plexi is the ultimate party sandal. Italian crafted from polished laminated nappa and on-trend transparent PVC, the slender straps are embellished with colorful gems that shimmer with every step. The adjustable ankle strap keeps the foot securely in place, you can wear it both with jeans and a breezy dress. The Tequila sandal is available in a variety of colors, that are perfect for special occasions.
Now your favorite drink can also be your favorite shoe!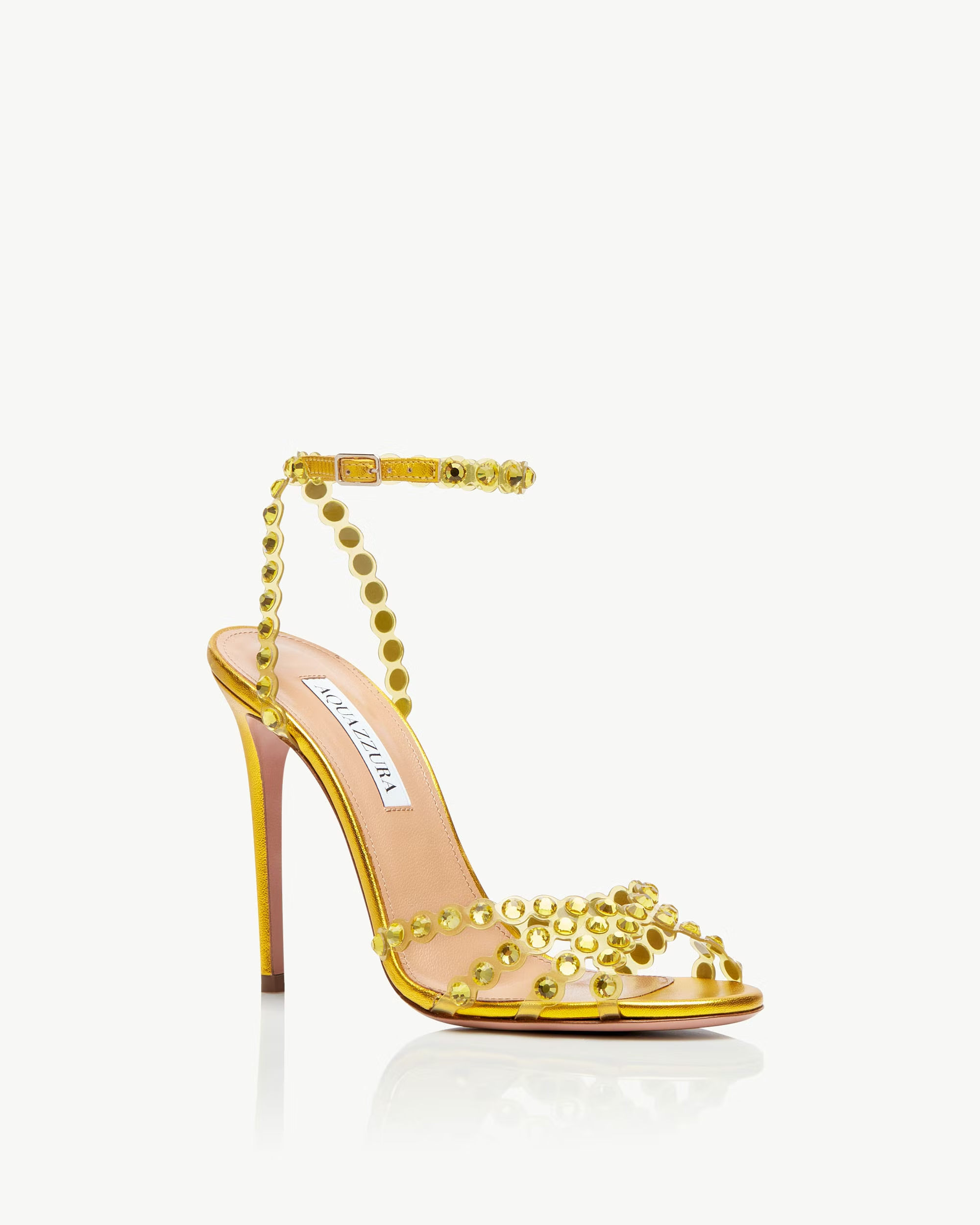 8. Jimmy Choo Saeda Pumps
Theses heels have a classic shape with glamorous details! Jimmy Choo's 'Saeda' pumps are framed by crystal-encrusted anklets, crafted in Italy, they're made from glossy satin and set on embellished stiletto heels. The elegant pointed toes have a leg-lengthening effect. The pumps come in multiple colors and heel heights all with the iconic Jimmy Choo style and quality.
These are amazing party shoes, even bridal options, and now, with holyday season around the corner is a great time to invest in a pair!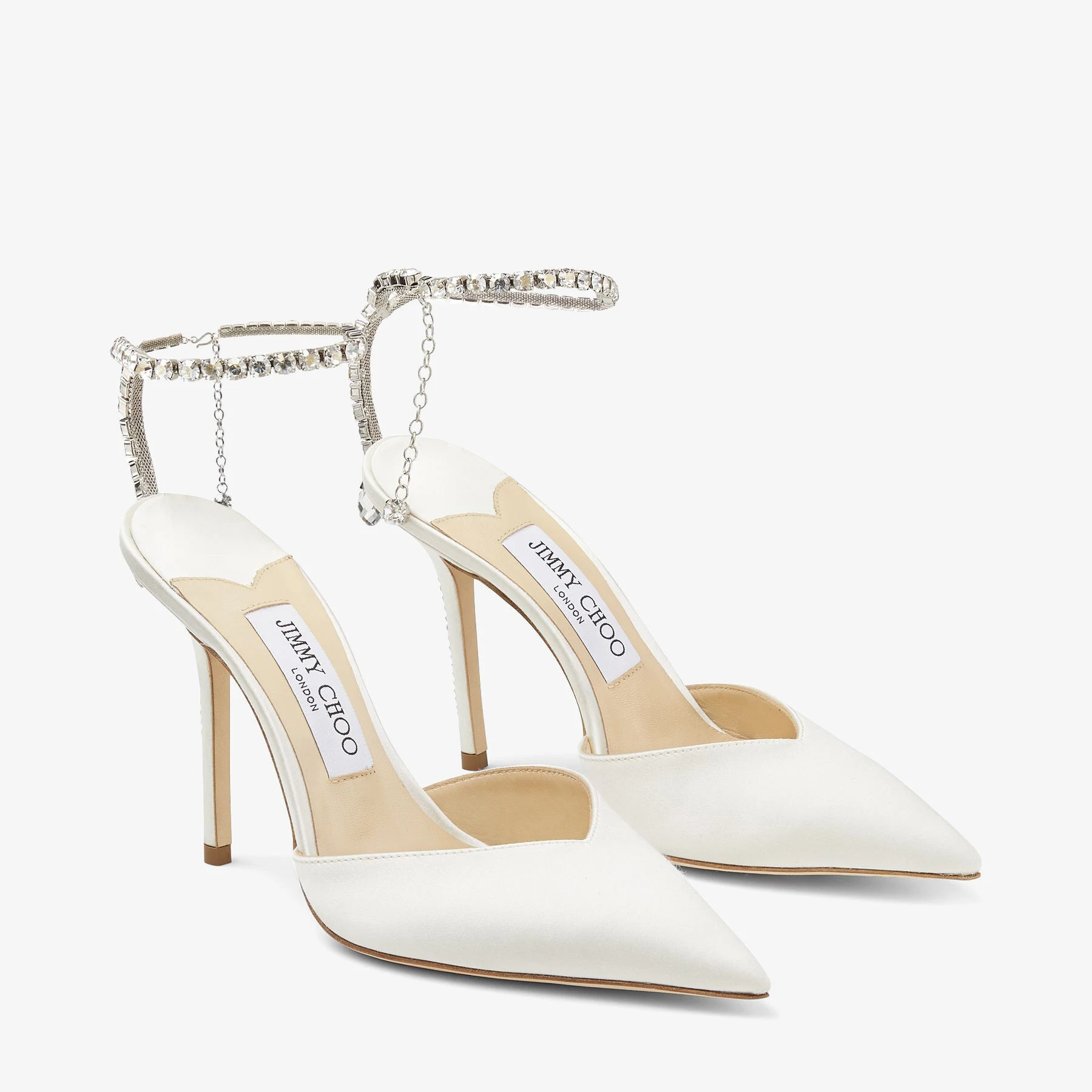 9. Saint Laurent Opyum Sandals
SAINT LAURENT's original 1961 moniker is too iconic to be left in the past. These 'Opyum' sandals have been made in Italy and have sleek straps to ensure all focus remains on the logo-lettered heel. The square toes nod to the '90s in a subtle way. The Opyum family is composed of sandals, pumps and boots, all with the glamorous YSL heel.
These Heels are iconic, but beware, these are not walkable heels, they are known for being uncomfortable, so maybe don't wear them if you are going to be standing on your feet. Nonetheless, these fabulous heels definitely make a statement!
10. Versace Aevitas Platform Pumps
If you are looking for a heel that makes a statement, this is the one! Platforms have been making the rounds on runways as more stable and comfortable alternatives to stilettos. And this one is the shoe that started the platform craze! A statement runway design, these satin pumps feature a bold block heel and a double platform. The ankle strap is adorned with rhinestones, while a golden Medusa charm adds a hint of the brand's DNA. They are definitely statement shoes and celebrities and influencers have been trotting them around nonstop!
These pumps are almost sold out everywhere so make sure to hurry to get your pair!