Welcome to our list of The 10 Most Iconic Pieces of Designer Jewelry!
Few things are more iconic than designer jewelry. From diamond rings to gold bracelets, the right designer jewelry has the power to elevate any outfit. Here I'll show you some of the most iconic pieces ever crafted, they are all timeless designs you would never regret buying!
So, without further ado here are The 10 Most Iconic Pieces of Designer Jewelry:
1. Cartier Love Bracelet
The original and classic Love bracelet is one of the most iconic jewelry pieces ever crafted. Italian jewelry designer Aldo Cipullo created the Cartier Love bracelet in the Cartier New York workshops in the 1970s. "Love symbols should suggest an everlasting quality" the designer said. Love is the ultimate expression of Cartier's design vision. Perfect clean lines and precise proportions meet in an oval bracelet formed of two rigid arcs that must be screwed together using a special matching screwdriver. With its unique locking mechanism, it shows that love is not to be taken lightly.
When the bracelet was first launched, rumor has it that Cartier gave pairs of them to some of the most famous couples of the 20th century, including the Duke and Duchess of Windsor, Elizabeth Taylor and Richard Burton, Ali MacGraw and Steve McQueen, and Sophia Loren and Carlo Ponti. It is also rumored that Cartier once prohibited customers from buying Love bracelets for themselves, with a policy stating that they could only be purchased by a couple. A symbol as strong as the eternity ring itself, the 'Love' bracelet has been, for more than 40 years, a token of love and attachment.
According to Rebag, the now-iconic Cartier Love bracelet holds 97% of its retail value on the resale market, making it a must-have Cartier piece.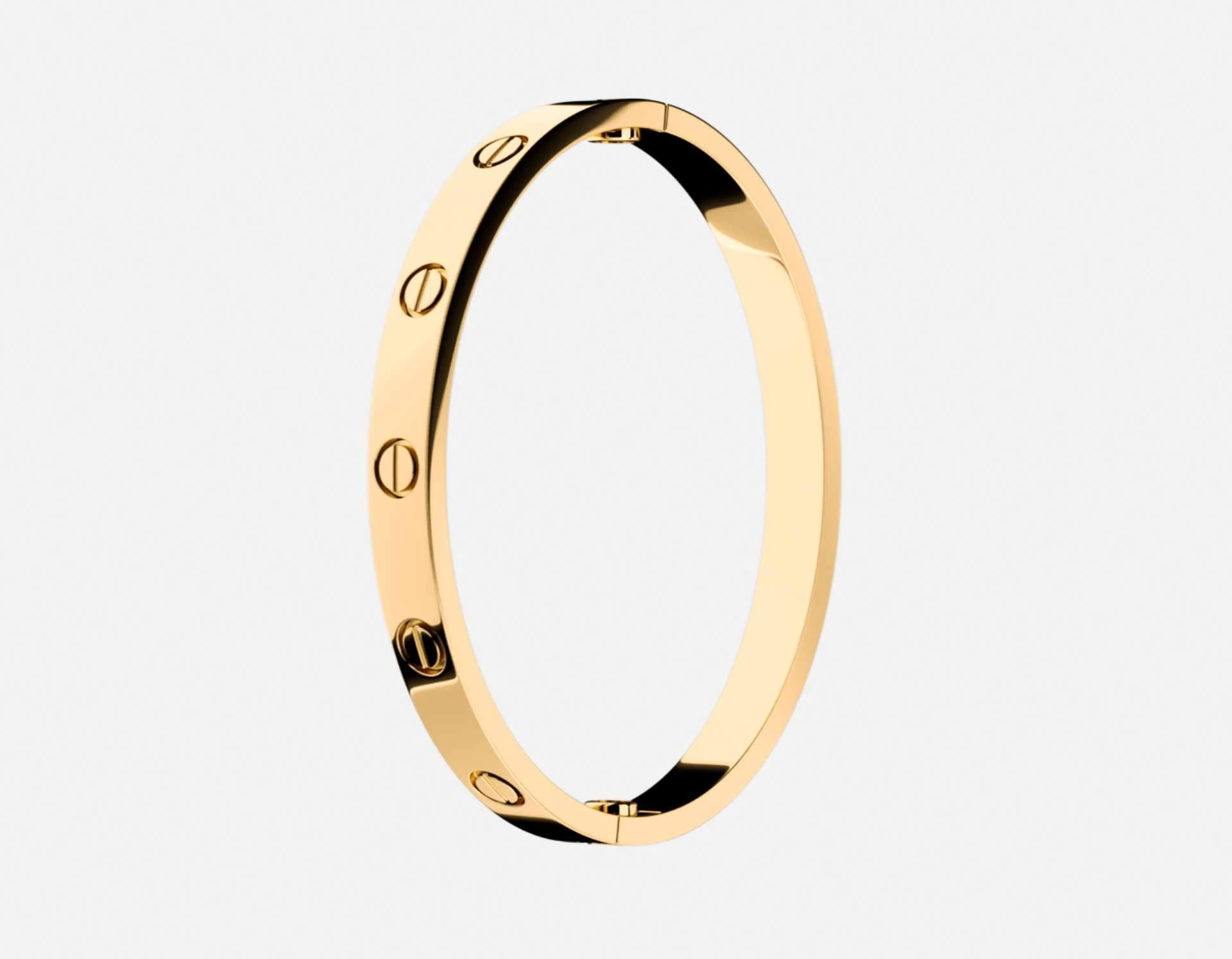 2. Tiffany & Co Diamond Engagement Ring
In 1886 Tiffany introduced the engagement ring as we know today, their designs remain some of the most iconic jewels in the world! The iconic Tiffany setting, which elevates the diamond above the band, is one of the most recognizable features of their engagement rings. Whether you prefer a classic solitaire or a more elaborate design, a Tiffany & Co diamond engagement ring is sure to make a statement and be a lifelong companion.
Tiffany & Co Diamond Engagement Rings are so beautiful they have been a symbol of the world's greatest love stories for over 130 years.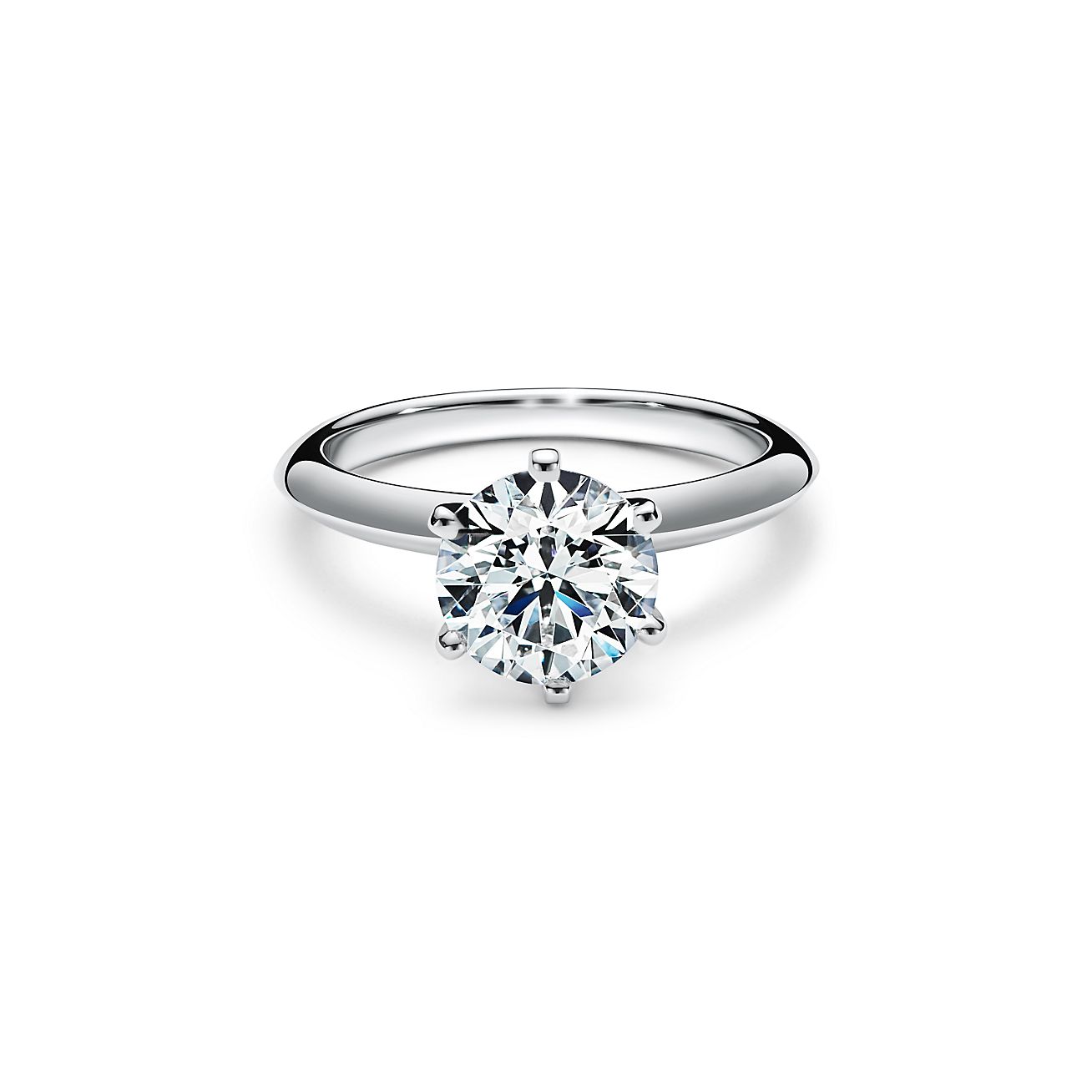 3. Bulgari Serpenti Watch
Empowered by fascinating myths, since ancient times the snake, an emblem of wisdom, rebirth and vitality, and an ornament and talisman, is a constant presence in jewelry. BVLGARI was one of the first twentieth-century jewelers to turn this millenary motif into a watch timepiece. In the very stylized models of the late 1940s, the supple body was of polished yellow gold, either in the flexible Tubogas bands or in gold mesh. Then, the serpent Tubogas versions explored every possible shape of case and dial while materials ranged from gold to steel.
Whether in a realistic or geometrically abstract manner, the snake winds along BVLGARI'S history as an embodiment of its hallmarks: love for color, juxtaposing materials, unmistakable wearability and state-of-the art goldsmith techniques.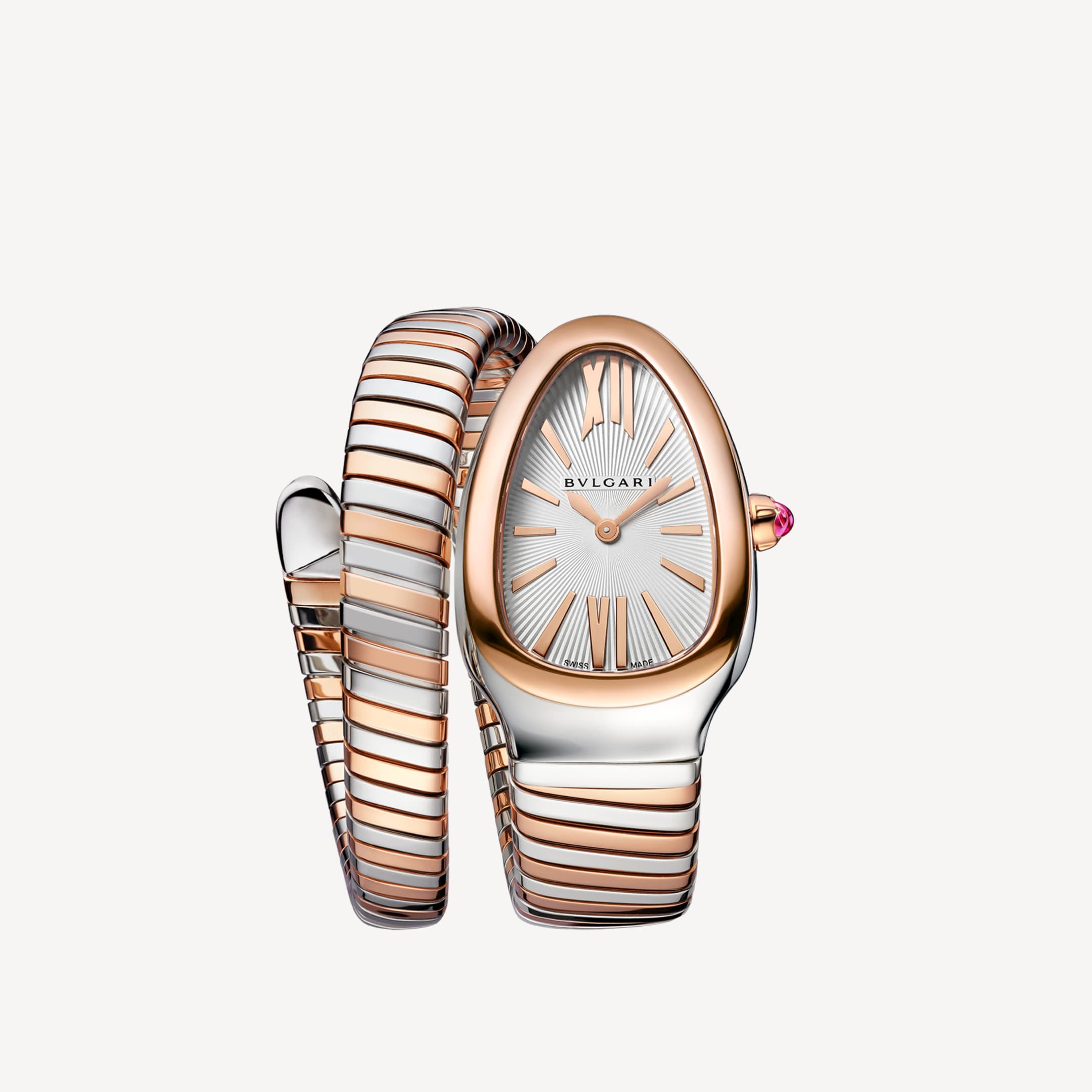 4. Van Cleef & Arpels Alhambra Necklace
In 1968 a four-leaf clover design was introduced, and 50 years later it remains emblematic of the famous brand. It was inspired by the quatrefoil motifs that are found on the Moorish tiles of the Alhambra Palace in Granada. It was also meant to function as a lucky charm — a tradition that stems from the Touch Wood rings introduced in 1924. The Alhambra is as popular today as it was 50 years ago, proving the point that good design never goes out of fashion. A celebration of the Maison's creativity, its pure lines and distinctive beaded silhouette are brought to life with a broad palette of natural materials. The Van Cleef & Arpels Alhambra necklace holds an impressive 113% of its value, according to The RealReal.
This is a classic investment piece that will never go out of style and is also an amazing piece to pass on from one generation to the next.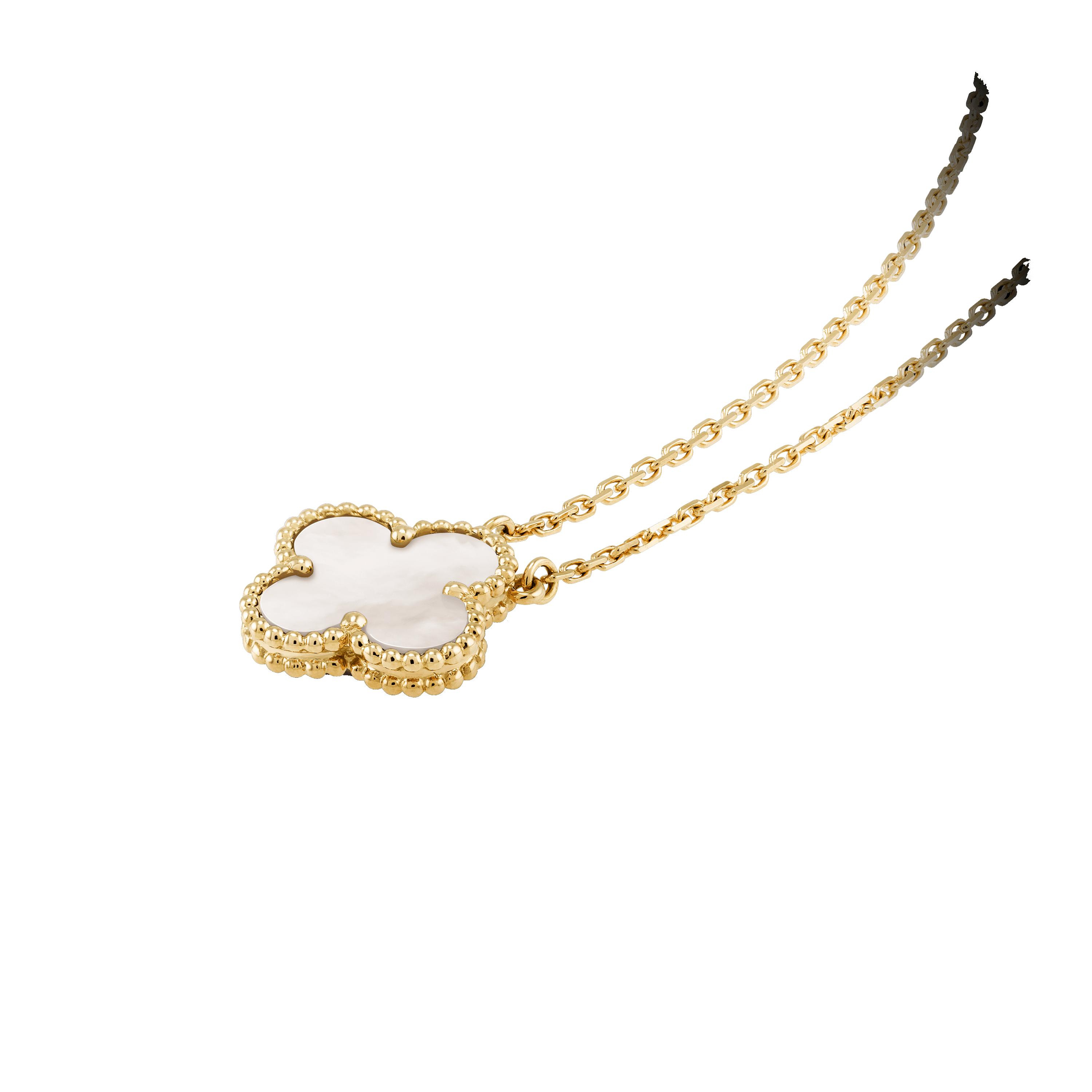 5. David Yurman Cable Bracelet
Founded in the 1970s, David Yurman is a relatively young brand, however, the brand remains iconic within the jewelry market. In 1983, David Yurman introduced his signature cable bracelet, which quickly became an icon in the jewelry industry. Today, these bracelets continue to hold onto their value on the resale market.
A jewelry staple for almost 40 years, the Cable Bracelet is a great way to start your jewelry collection, being the least expensive item on this list.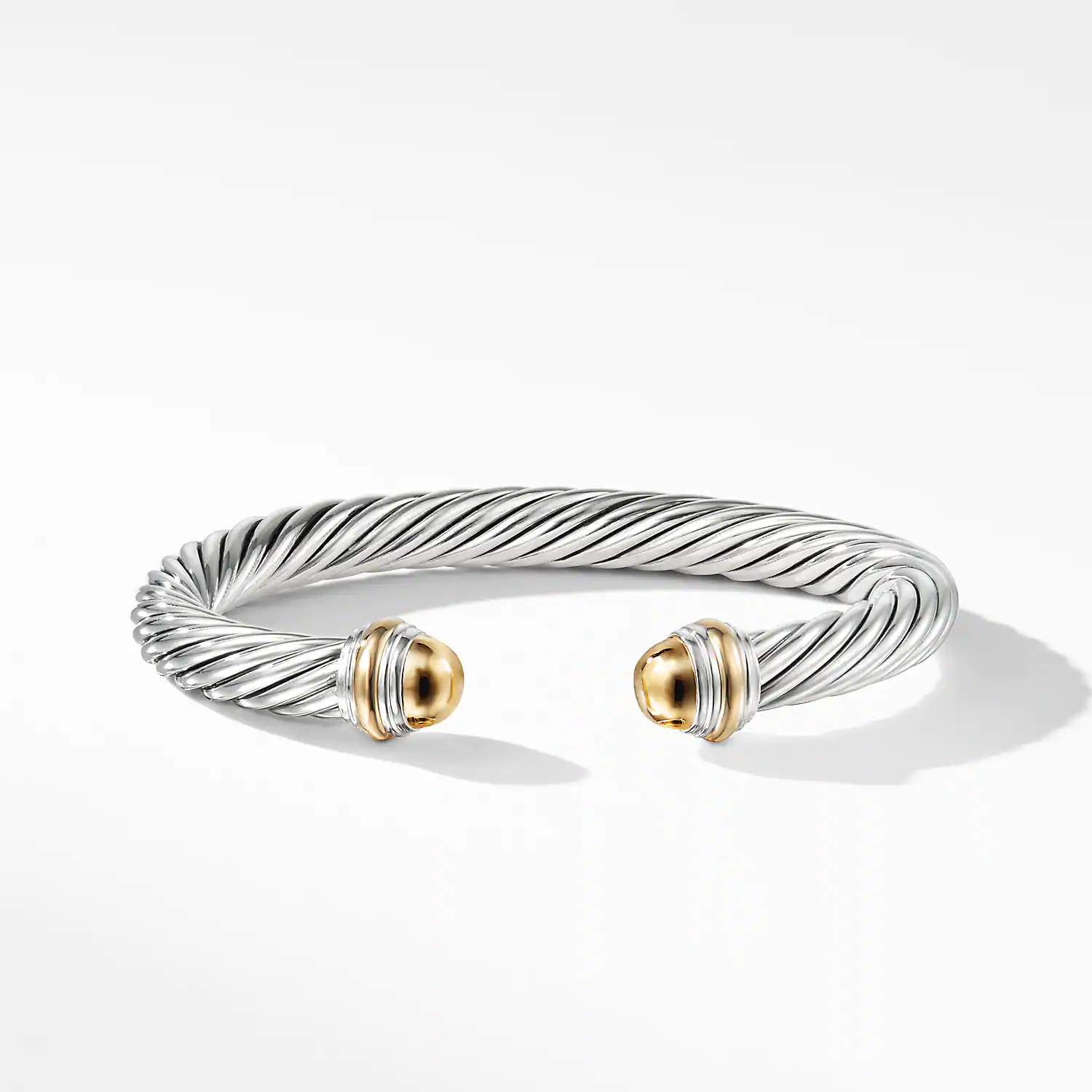 6. Chanel Camellia Brooch
The camellia is an icon of Chanel, it is perhaps as recognizable as the famous double C logo. More than a flower, the CHANEL camellia is an inspiration. Its geometric curves lend themselves to an endless variety of styles, from the most naturalistic to the most abstract.
Brooches aren't everyones cup of tea, but they are classic pieces that can transform even the most casual of outfits.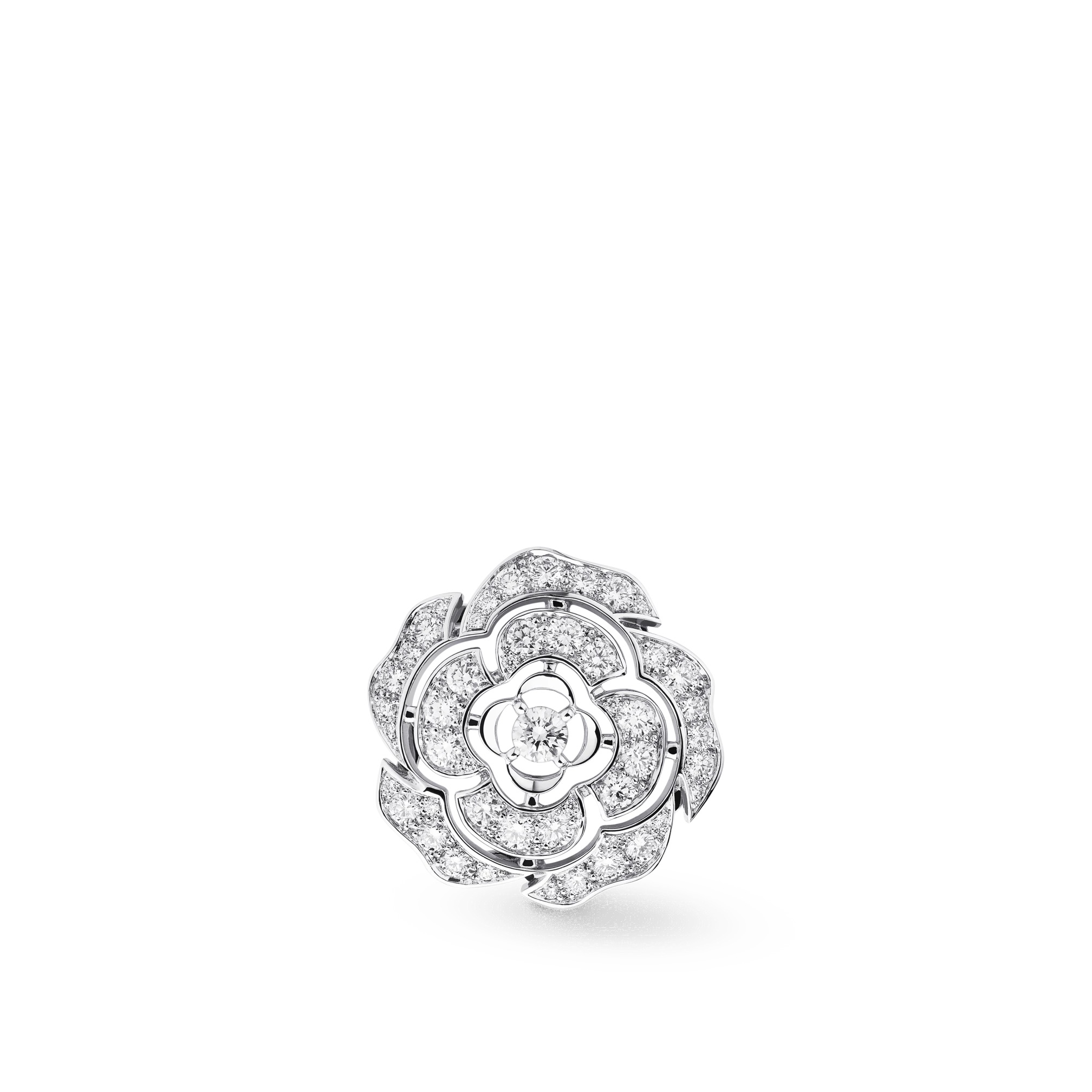 7. Harry Winston Cluster Diamond Earrings
Every woman needs a classic diamond earring, and what could be better than Harry Winston? The Winston Cluster Collection showcases the House's signature design aesthetic in its purest form. The beloved clustering motif, the cornerstone of all Harry Winston fine jewelry design, lets the radiance and splendor of each individual gemstone take the lead, to create three-dimensional jewels that capture light from every direction. They are the ultimate embodiment of timeless glamour! The earrings feature pear-shaped and marquise diamonds set with minimal metal and at varying angles, becoming synonymous with Harry Winston.
The type of jewelry that can become a family heirloom, you'll love this earrings all your life.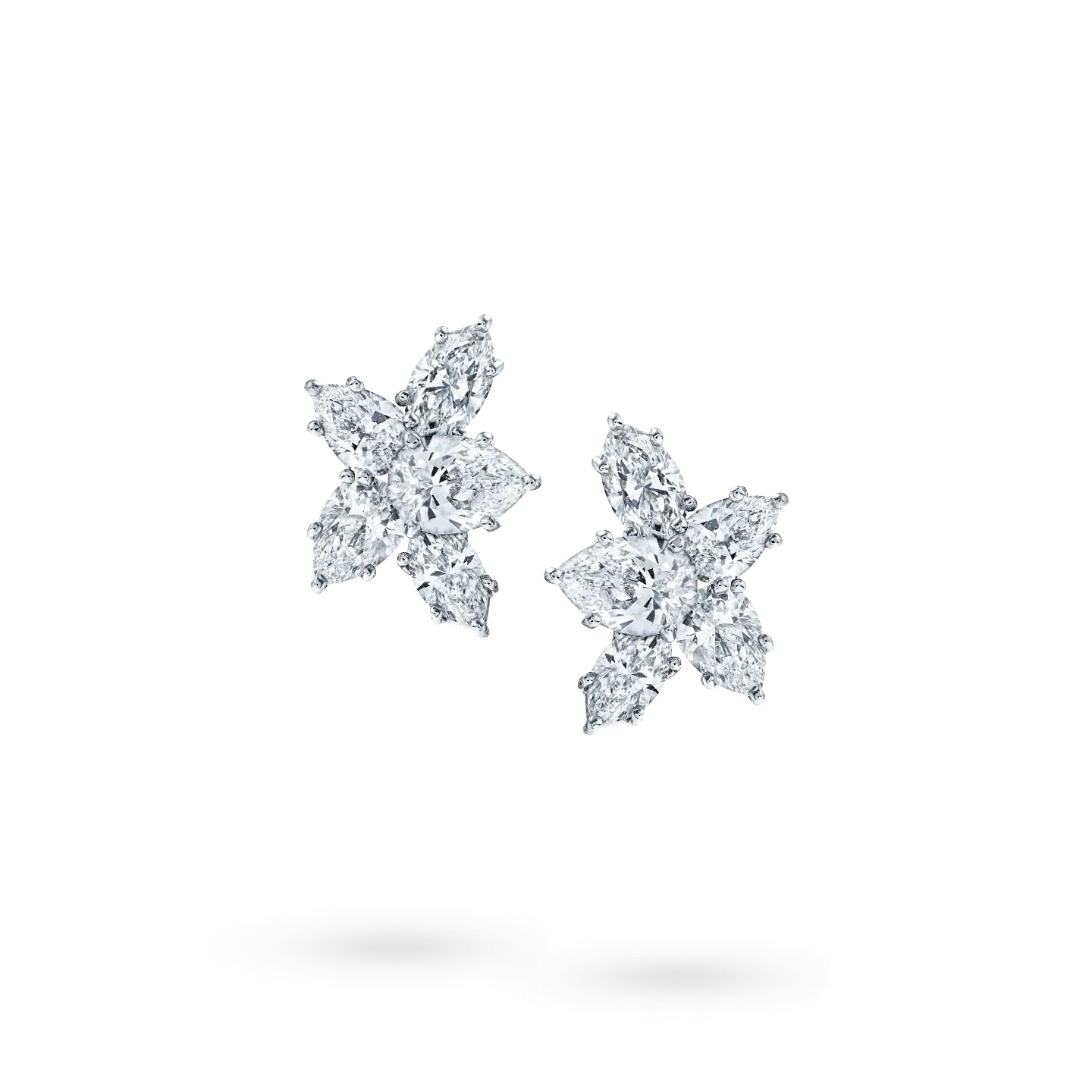 8. Boucheron Serpent Bohème Ring
Born at the Maison's workshop in 1968, the Serpent Bohème collection has glided through the decades and claimed its place as a Boucheron classic. It embodies the free spirit and know-how of the Maison Boucheron's craftsmen. With its iconic teardrop shape, the Serpent Bohème collection is inspired by the scales of the serpent. Versatile, this constantly reinvented design is just waiting to set your style free, it may be worn in a thousand ways, at any time of day or night.
There are multiple shapes with different stones available, all iconic designer jewelry pieces!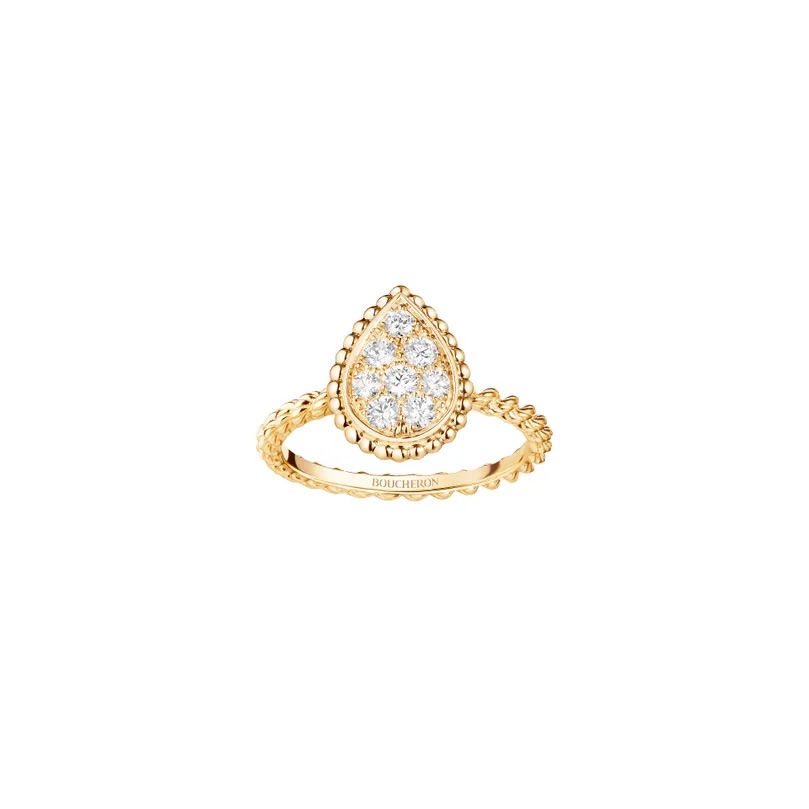 9. Chopard Happy Diamonds Necklace
Happy Diamonds creations are as daring as they are playful! The necklace has iconic dancing diamonds gently moving and twirling between two sapphire crystals, symbolizing an authentic touch of Joie de Vivre and a truly free spirit. This is a fun necklace that would be an amazing gift to a loved one.
The pendant is available in many sizes in heart shapes or circles, the heart ones are my favorites!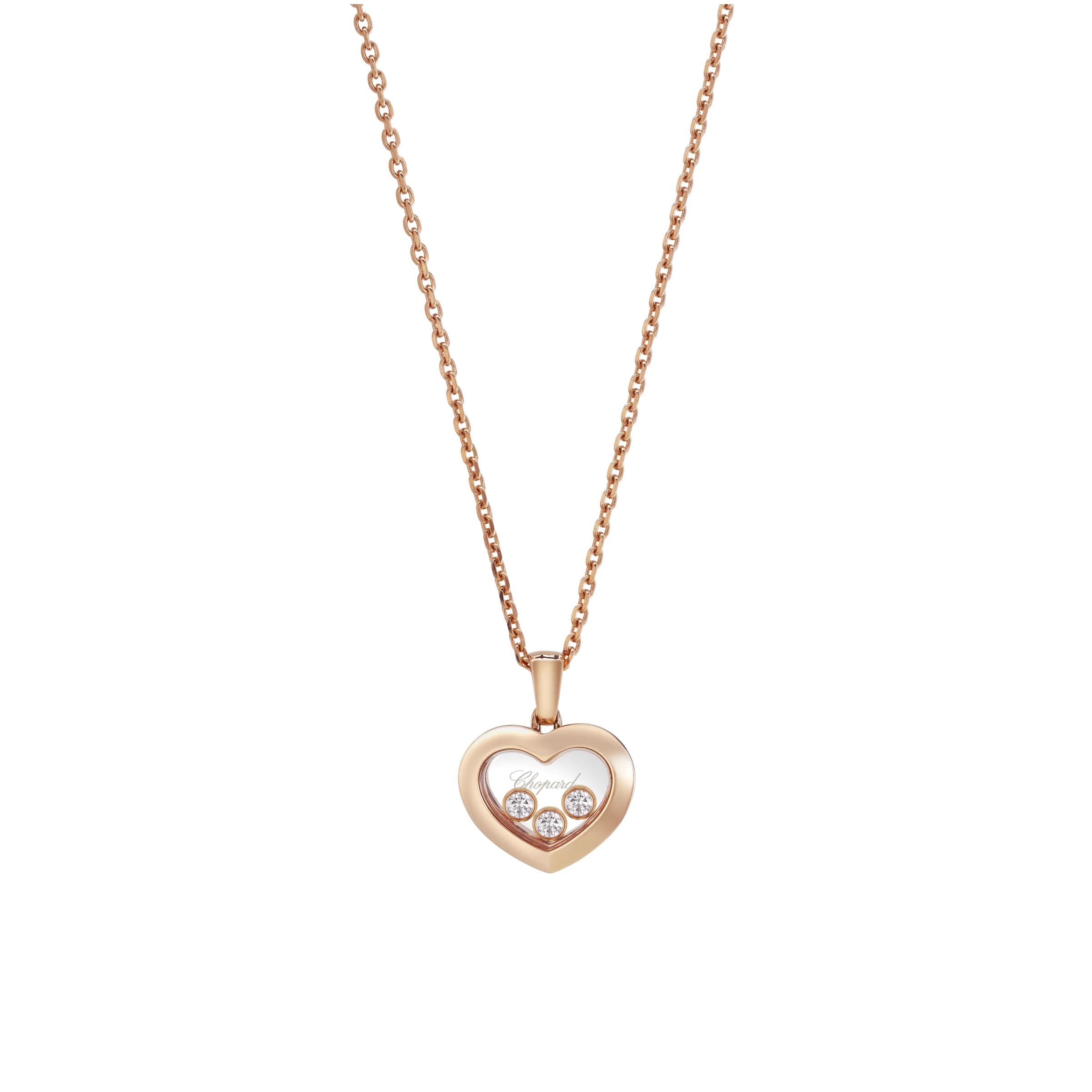 10. Buccellati Macri Bracelet
A beautiful piece from this iconic Italian brand the Macri bracelet is the epitome of Italian glamour. The rigato effect, obtained by handmade engraving, reaches its peak of virtuosity in the Macri Collection. The surface is wavy and embellished with brilliant-cut diamonds set in tiny star-shaped rosettes. Small and shiny gold beads play with the opaque texture and the light of the diamonds.
There are multiple sizes and styles to choose from, they are all iconic!