Welcome to our list of The 10 Most Practical Designer Bags!
A designer bag needs to be practical, specially if it is for everyday wear. Here I'll show you 10 bags that are not only versatile but also chic, and you would be wearing all your life!
So, without further ado here are The 10 Most Practical Designer Bags:
1. Louis Vuitton Speedy Bag
The Louis Vuitton Speedy was first introduced in the 1930s but remains one of the most recognizable and popular styles of all LV bags. The LV Speedy purse was designed in response to advances in public transportation and the new need for a compact lightweight bag that was also large enough to hold your daily necessities. The shape is a mini version of the Louis Vuitton Keepall. This Louis Vuitton bag was made popular in the 1960s when Audrey Hepburn was seen carrying the Speedy multiple times, people say the mini size was designed especially for her. The original Louis Vuitton Speedy bag was designed without a strap, but in 2011 Louis Vuitton released the Speedy Bandoulière with an adjustable shoulder strap that can be removed.
Until this day the Speedy remains one of the most collectible Louis Vuitton bags, it will always be chic.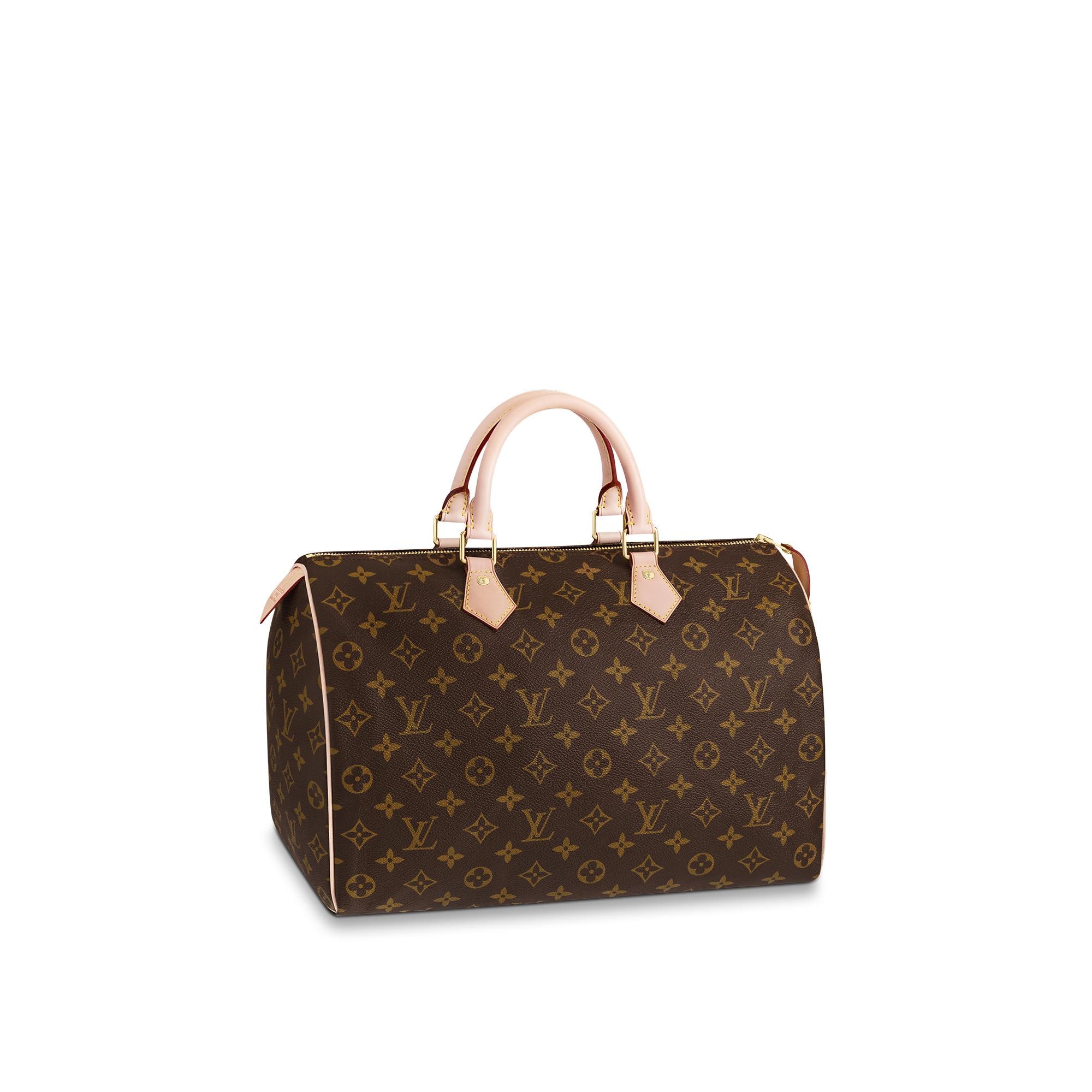 2. DeMellier New York Tote
This eternally chic British brand that is a favorite of the royal family is well know for its classic designs, and this tote is the epitome of quiet luxury! The tote is inspired by the amazing New York City, its energy, architecture and people. Its modern yet timeless silhouette, and subtle luxury finish such as the soft grained leather and the gold belted detail makes it the perfect day bag. The double tubular top handles easily swing over the shoulder or can be looped over the crook of the arm. The base is constructed with triangular folds on each side and enhanced with metal feet. The roomy cotton lined interior features a zip pocket and slip pocket and can easily hold all everyday essentials plus A4 files or a laptop. 
This is an amazing everyday bag, you can take it from work to a casual lunch and even to the airport! You will not regret buying this tote!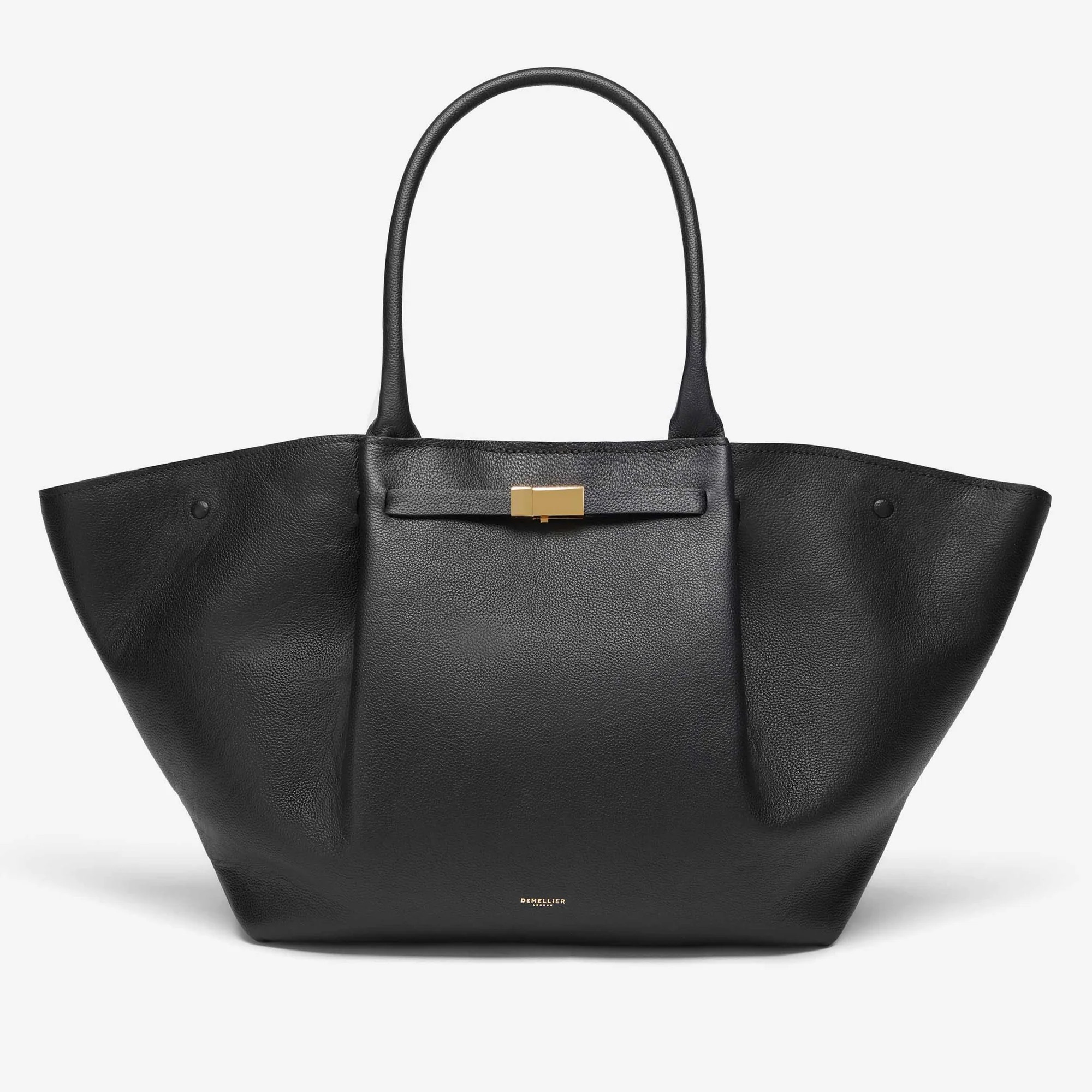 3. Gucci Horsebit 1955 Bag
As the legend goes, the horsebit hardware entered Gucci's arsenal in 1953. It was Aldo Gucci—recognizing that shoppers liked a side of history with their handbags—who perpetuated the myth that the Gucci family had once been saddlemakers to nobility. Since the horsebit appeared on a handbag in 1955, that elegant hardware has become as recognizable as the Chanel double Cs. Reintroduced at the house's cruise 2020 collection, the reprised Gucci Horsebit 1955 bag comes in various shapes, like tote, satchel and shoulder bag, all unified by the instantly identifiable double D-rings. After all, there's no need for a Gucci logo when its signature hardware is present.
This bag is extremely classic and is one you can be sure you will love for many years to come.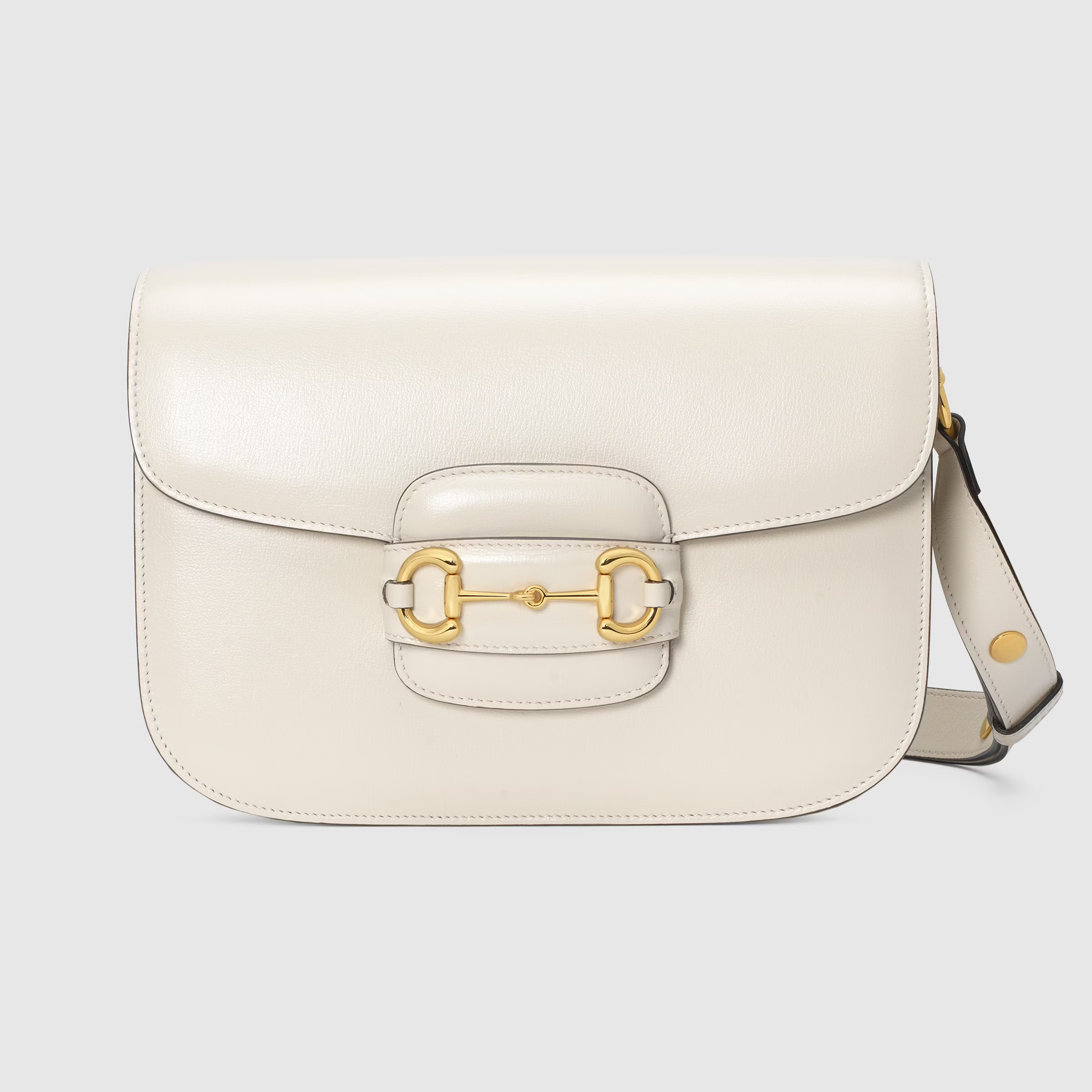 4. Mansur Gavriel Bucket Bag
Mansur Gavriel was founded in 2012 with only two offerings: a tote and a bucket bag. Since then they have expended and become a brand that is all about timeless luxury bags, but the bucket remains their most iconic style! It can be worn cinched or open, accommodating all your essentials, even in the mini mini size! It's made from high quality vegetable-tanned leather that is sourced from a family-owned tannery in Italy and is intended to age naturally over time, growing in character the more you use it.
Bucket bags will always be practical staples for everyday life!
5. Louis Vuitton Neverfull
Introduced in 2007 and thought to be created to compete with Goyard's St. Louis Tote, the Neverfull is made of coated canvas and is an icon of the brand. While it's not widely publicized, the GM size of the Neverfull is able to hold up to 200 pounds of weight despite the appearance of its delicate handles. This bag is an amazing companion to take to the beach, to the airport or even to work. In 2013, Louis Vuitton updated their signature tote to include a detachable accessories pouch, and they began introducing additional interior lining colors with an updated print, and a full leather version. When Louis Vuitton launched the OnTheGo tote it appeared that the Neverfull would be left behind, but so far, the Neverfull has truly proven to be a mainstay of the house.
As of last month you can only buy the Neverfull if you join a waitlist that is reported to be two to three months long. The goal is to increase demand and decrease supply for this iconic style.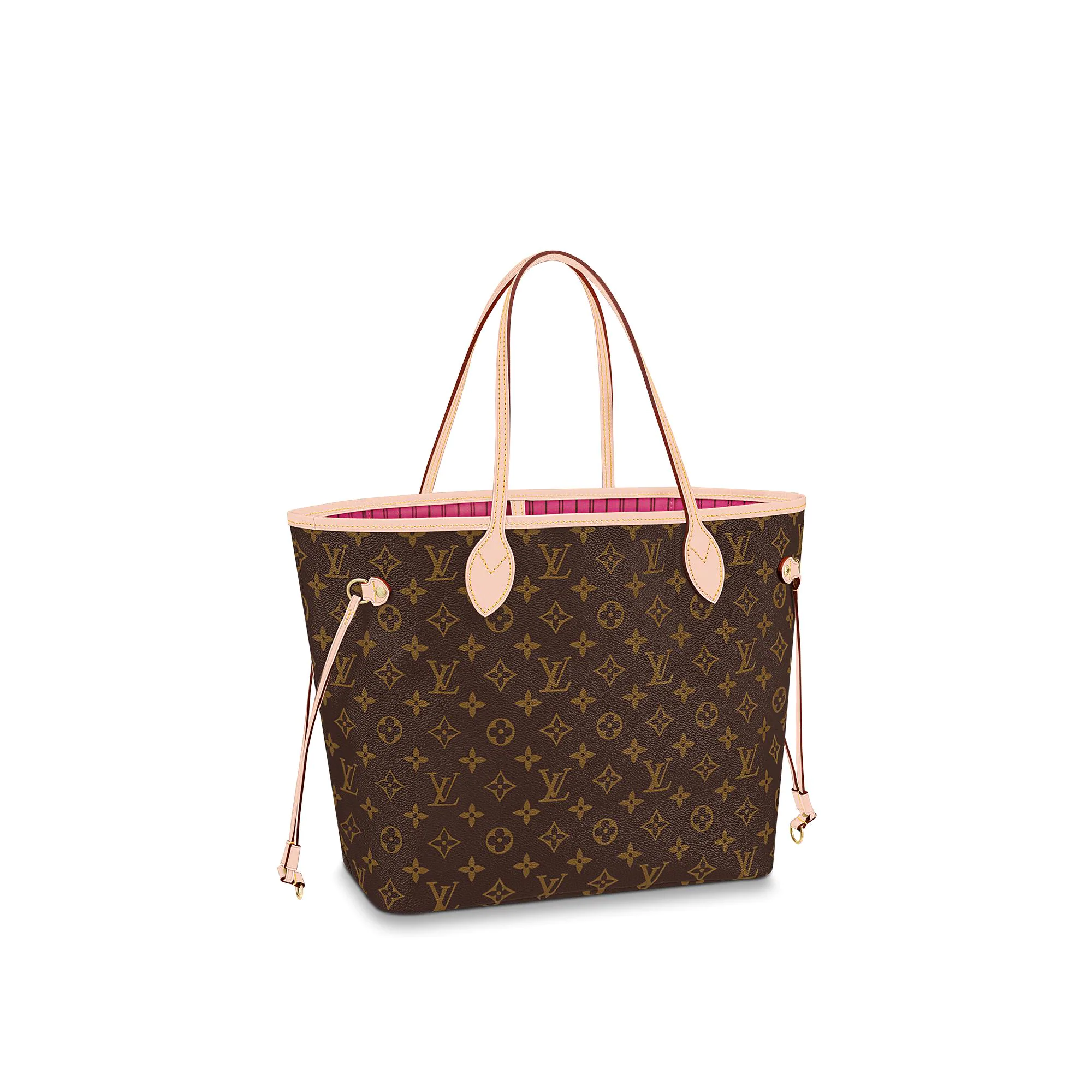 6. Longchamp Le Pliage Tote
If you need a roomy and practical tote for your everyday life, this one is for you! Designed by Philippe Cassegrain in 1993, Le Pliage has achieved cult status worldwide. It all began when he had the ingenious idea of using nylon destined for the military to create innovative bags. The result were bags that were sturdy yet light. Today, Le Pliage comes in an array of different fabrics, sizes and colors to suit your every need. Ideal for everyday use and for traveling, Le Pliage is light as a feather, folds away to the size of a paperback, and is durable enough to keep all your essentials close to hand. Inspired by the Japanese art of origami, the combination of nylon and Russian leather allows the Le Pliage bag to be folded and unfolded as often as desired.
An extremely durable tote, this bag will take you through many airport runs!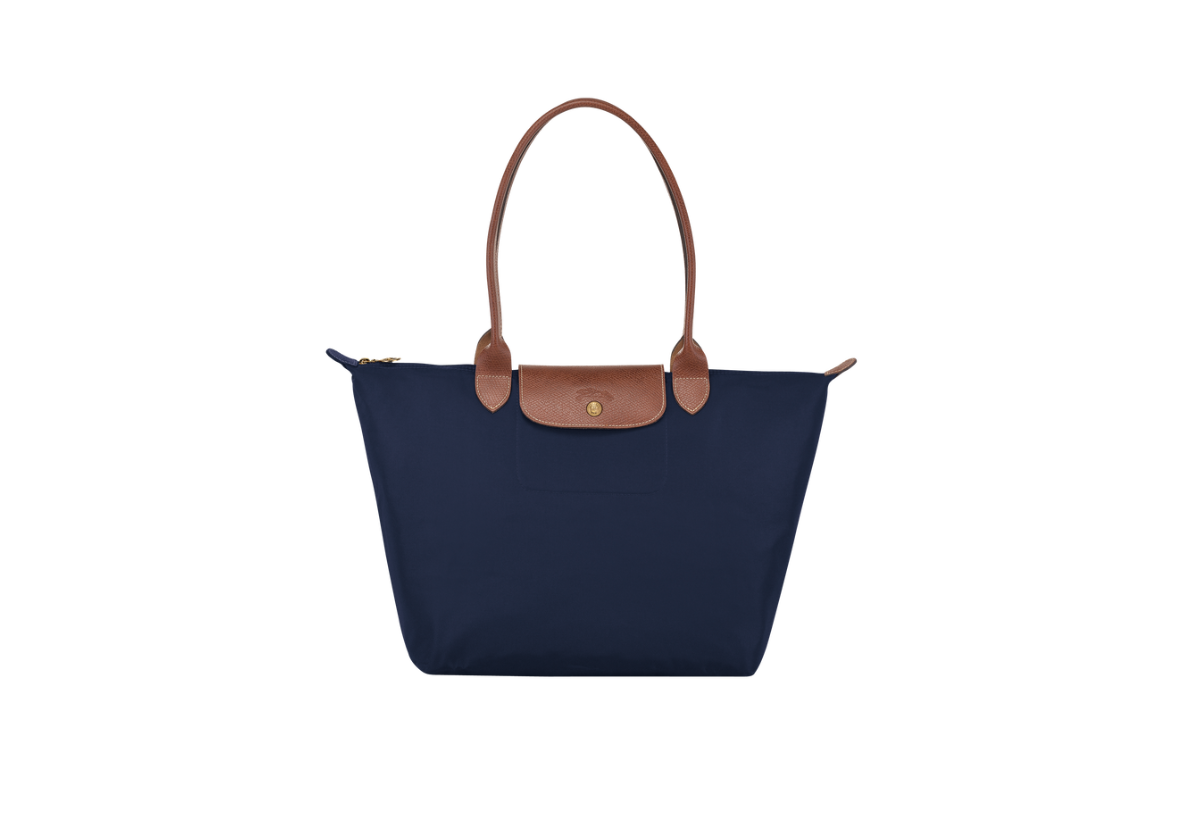 7. Hermès Garden Party Tote
The Garden Party is an expertly crafted tote bag. This Hermès purse comes in leather or canvas with leather accents for a beachy, casual feel. The bag can be secured with a snap closure located at the top of the tote. Clou de selle snap closures on either side of the bag can be used to change the shape of the tote and provide extra space. The Garden Party comes in a variety of colors and four sizes: 30, 36, 39, and 49 Voyage. This is one of the most practical Hermès handbags, given how easy it is to use and the amount of interior room it provides. 
The Garden Party's lower price point and durability makes it one of the more accessible Hermès bags. It is deal for those looking to make their first Hermès purchase.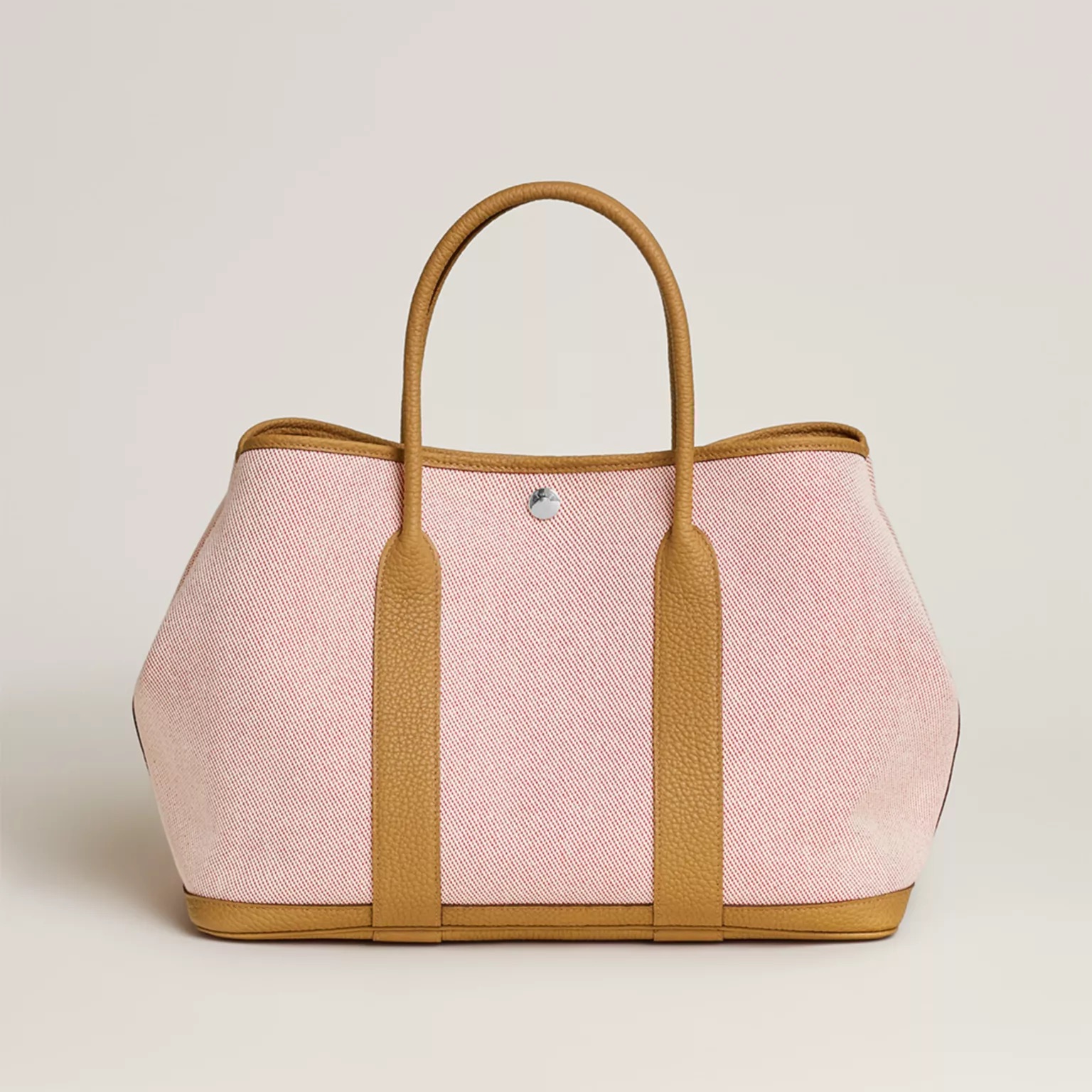 8. DeMellier Vancouver Bag
If your ideal everyday bag is a crossbody, this is the one! DeMellier is a favorite of the royal family! With classic designs, amazing quality and a great price point this might be the bag for you. The London based brand offers timeless, elegant pieces that are ethically crafted in Spanish ateliers. The Vancouver presents a sleek structured design that marries the strength of the arrow-inspired double-bar lock with soft round edges. With a vintage yet contemporary look, the Vancouver is wonderfully versatile! It has an adjustable strap that can be worn cross-body or over the shoulder.
This is the perfect crossbody for everyday wear. It is minimalist, stylish and chic all at once!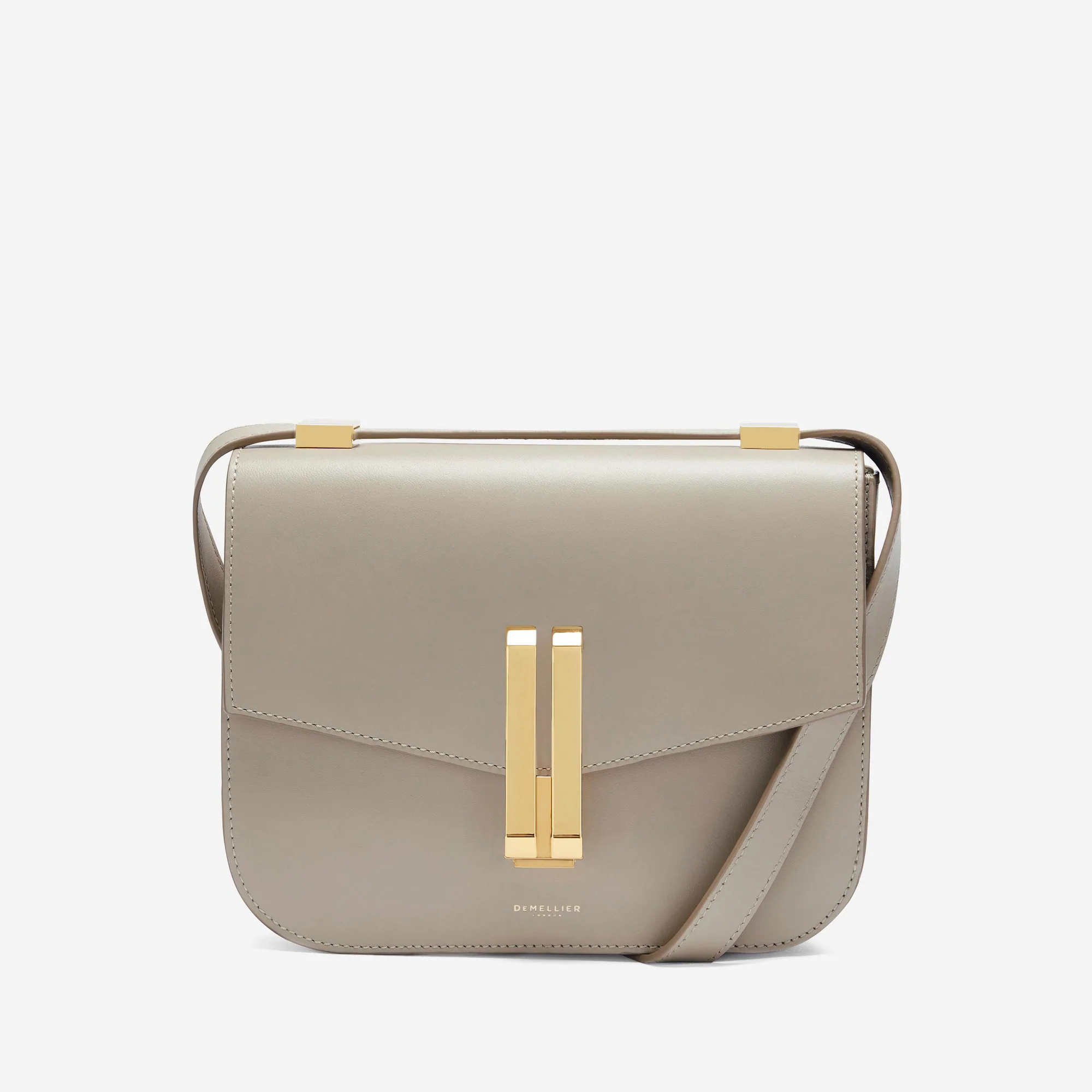 9. Saint Laurent Sunset Bag
The Sunset bag is maybe the most refined Saint Laurent bag you will ever find. It is a structured bag with a squared front flap that contains the iconic YSL logo, resembling the iconic Chanel Flap. It was designed in 2016 by Anthony Vaccarello and quickly became one of the most beloved Saint Laurent styles. This bag is super chic and has an urban feel that is perfect for every occasion, from work to nights out. This bag is mostly seen in neutral colors and also in a croc leather finish.
The Sunset is an elegant bag that will definitely be an amazing addition to any collection.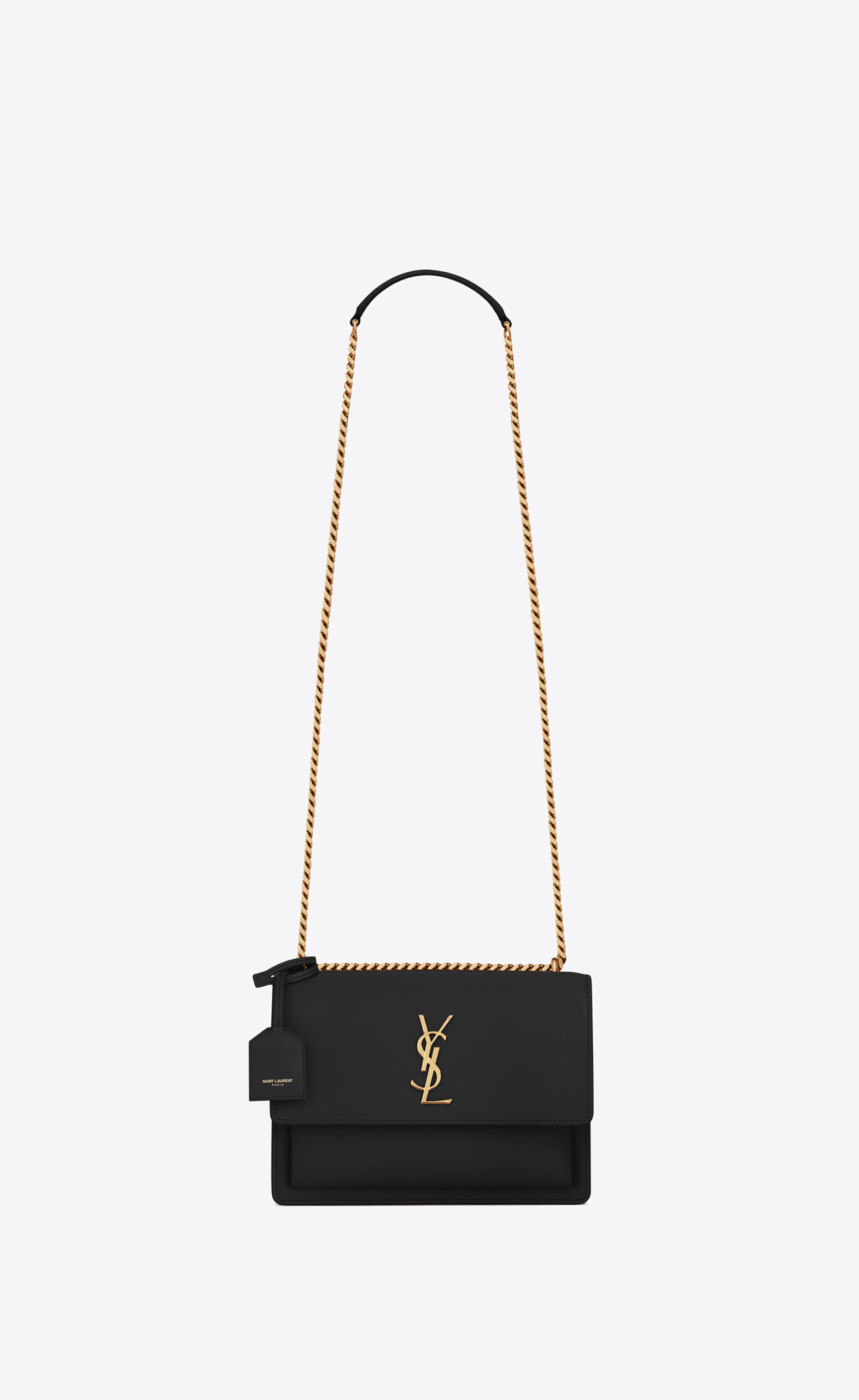 10. Loewe Puzzle Bag
An amazing crossbody option, the Puzzle is iconic and chic. Just about a year into his appointment, Jonathan Anderson added a significant handbag to the Loewe repertoire. It gave the skills of the label's craftspeople an especially fine showcase. Enter the Puzzle bag, which was first seen at the men's spring 2015 show in Paris. Like all Loewe bags, the Puzzle is handcrafted in Madrid, with approximately nine pieces of leather precisely patchworked together. The process takes an estimated nine hours. Available in calfskin, pebbled calfskin, and goatskin in regular, small, mini, and nano sizes, the bag didn't take long before turning up on all the chicest influencers and culture-makers.
This is that rare kind of bag that combines classic styles with modernity. It will not go out of style!