Welcome to our list of The 10 Most Versatile Designer Bags for Everyday Wear!
If you are in search of a practical luxury bag for your everyday life, you have come to the right place! Here I'll show you amazing bags, from tote bags to crossbodies and of all price points, I'm sure you will find the right one for you.
So, without further ado here are The 10 Most Versatile Designer Bags for Everyday Wear:
1. Hermès Herbag
The Herbag is one of Hermès' most accessible bags thanks to its canvas construction. The top flap is made from thick, durable leather and features the clou de selle closure while the bag's body is made entirely of canvas. The top can be detached from the body, allowing for the wearer to mix and match Herbags. This Hermès purse, which also came in a backpack version, has been compared to the Kelly because of its elegant, classic style, however, the Herbag is a mere fraction of the Kelly's price. The Herbag was discontinued in the mid-2000s and was reintroduced in 2009 as the Herbag Zip. The Zip has a few added elements intended to update the Herbag. The newer version features an external pocket, a zip pocket, and an interior removable pouch. Both the Herbag and the Herbag Zip have a top handle and a strap.
The price of a Hermès Herbag starts at $2,800, which is very affordable for Hermès standards.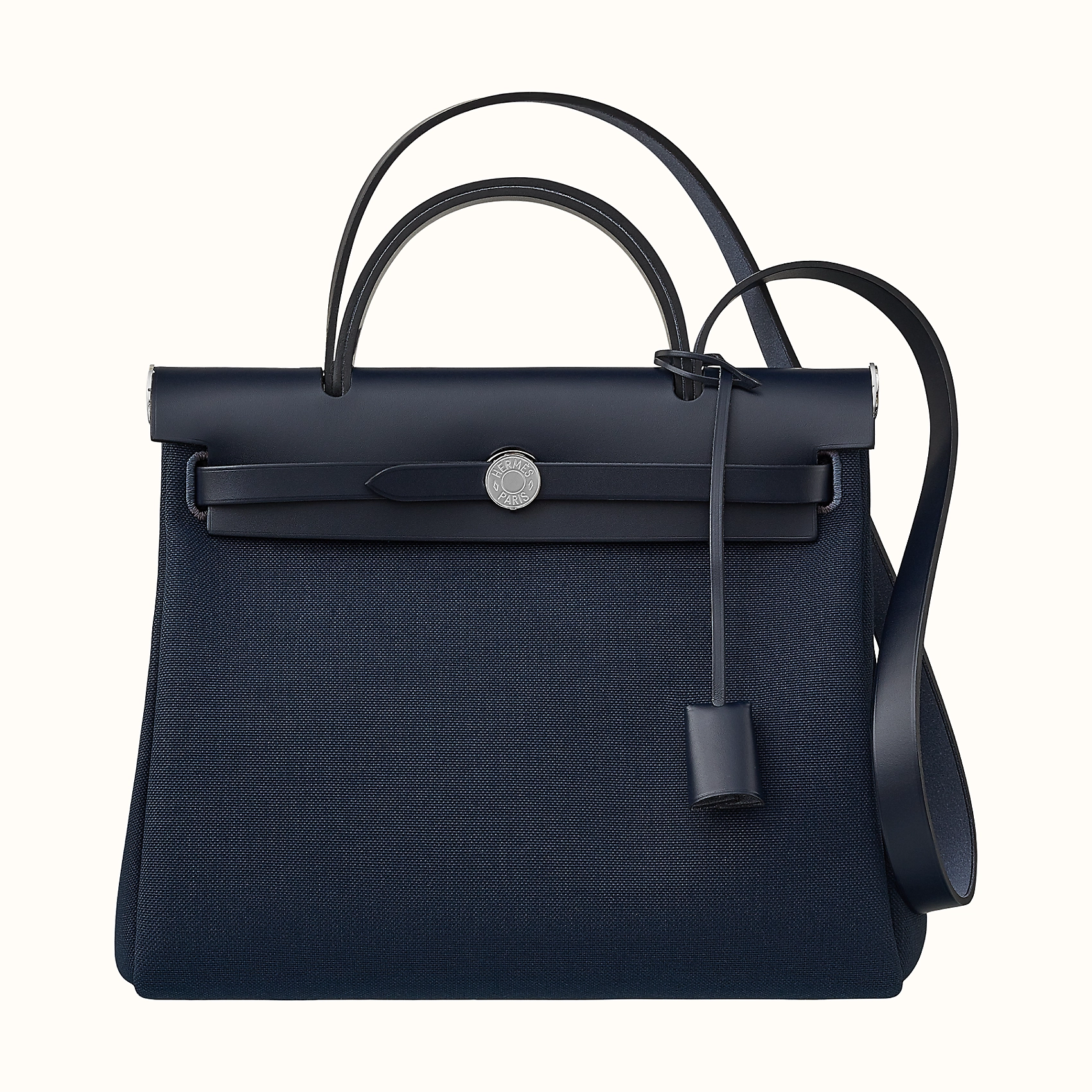 2. DeMellier New York Tote
This eternally chic British brand that is a favorite of the royal family is well know for its classic designs, and this tote is the epitome of quiet luxury! The tote is inspired by the amazing New York City, its energy, architecture and people. Its modern yet timeless silhouette, and subtle luxury finish such as the soft grained leather and the gold belted detail makes it the perfect day bag. The double tubular top handles easily swing over the shoulder or can be looped over the crook of the arm. The base is constructed with triangular folds on each side and enhanced with metal feet. The roomy cotton lined interior features a zip pocket and slip pocket and can easily hold all everyday essentials plus A4 files or a laptop. 
This is an amazing everyday bag, you can take it from work to a casual lunch and even to the airport! You will not regret buying this tote!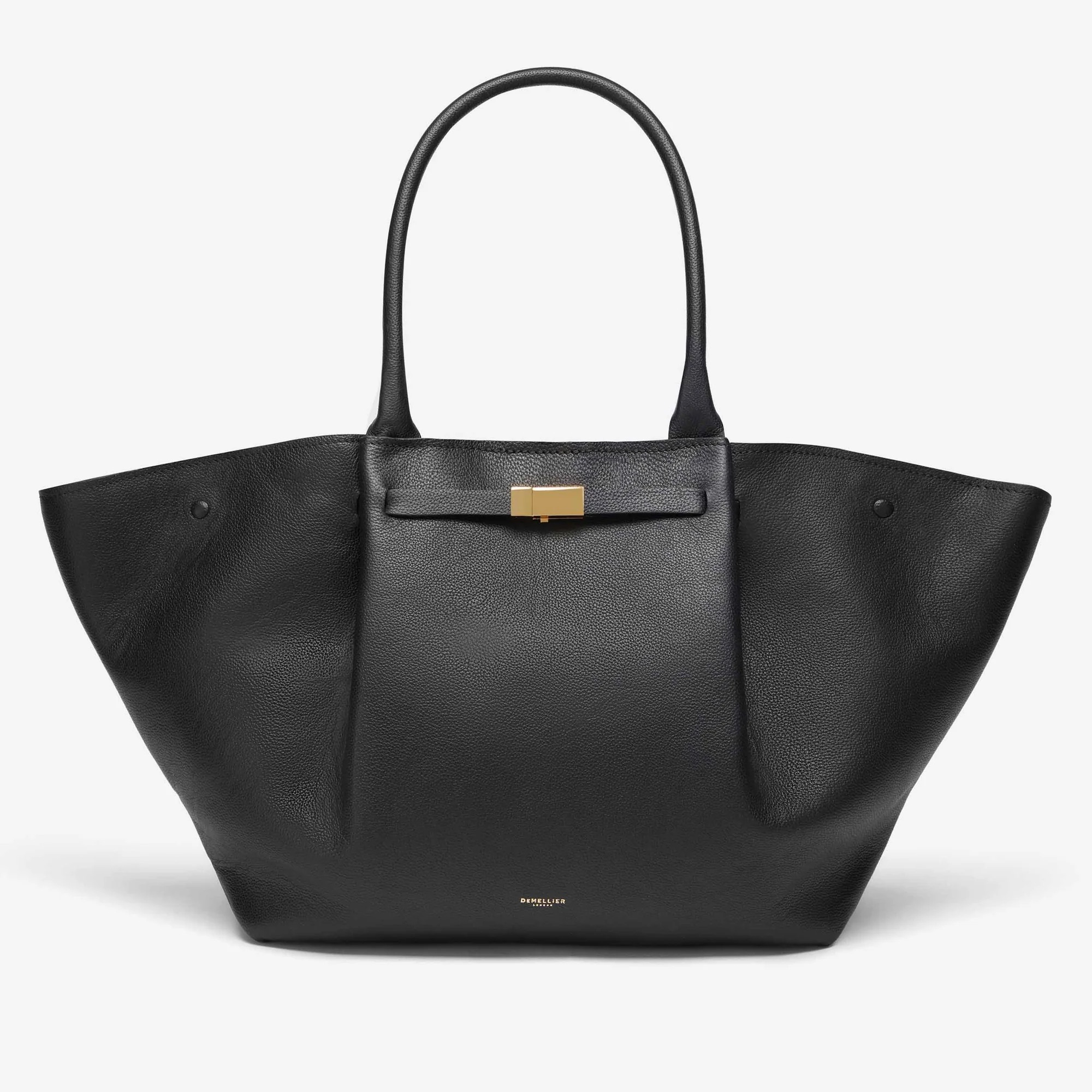 3. Polène Numéro Neuf
Polène is a Parisian leather goods brand founded in 2016 by two brothers and a sister. The brand's collections embody confident and classical designs combined with fluid and graceful curves. The "Numéro Neuf", organic in style, is the perfect combination of practicality and elegance. Designed in a drape form, the full-grain calfskin gives this unique bag additional texture and softness. Handcrafted by artisans in Spain, the attention to detail and the quality of the craftsmanship sets this bag apart from the rest. This is an amazing alternative to the classic tote bag, I love its unique and contemporary style that will always be chic.
You'll have trouble finding best quality and style for a lower price point, Polene bags are some of the best in the market and not many people know about them!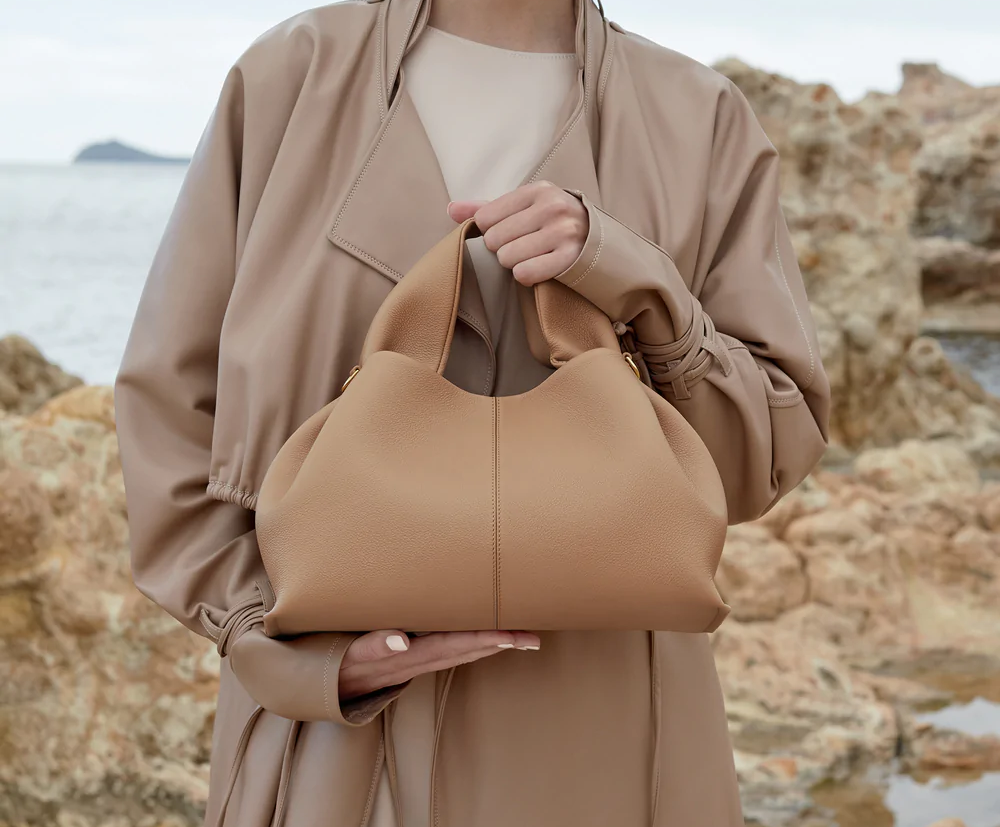 4. Saint Laurent Le 5 à 7
One of the newest launches of the brand this hobo bag fuses a vintage shape with a modern spirit, resulting in a beautiful bag that is quiet while still being fun. This Saint Laurent Hobo bag is neutral enough so you can pair with anything, but still interesting enough to give an exciting accent to any look. It's compact but will still hold everything you need, the signature YSL logo at the clasp gives it major vintage appeal, and it is as timeless as it gets. Plus, its hobo shape makes it very trend-forward. This bag is new but is already iconic of the brand, it is one of the most popular bags right now.
If I had to choose one bag from the recent launches to say will become a classic, I would say is this one. This is a beautiful timeless bag you will love for many years to come and you can take it from day to a night out!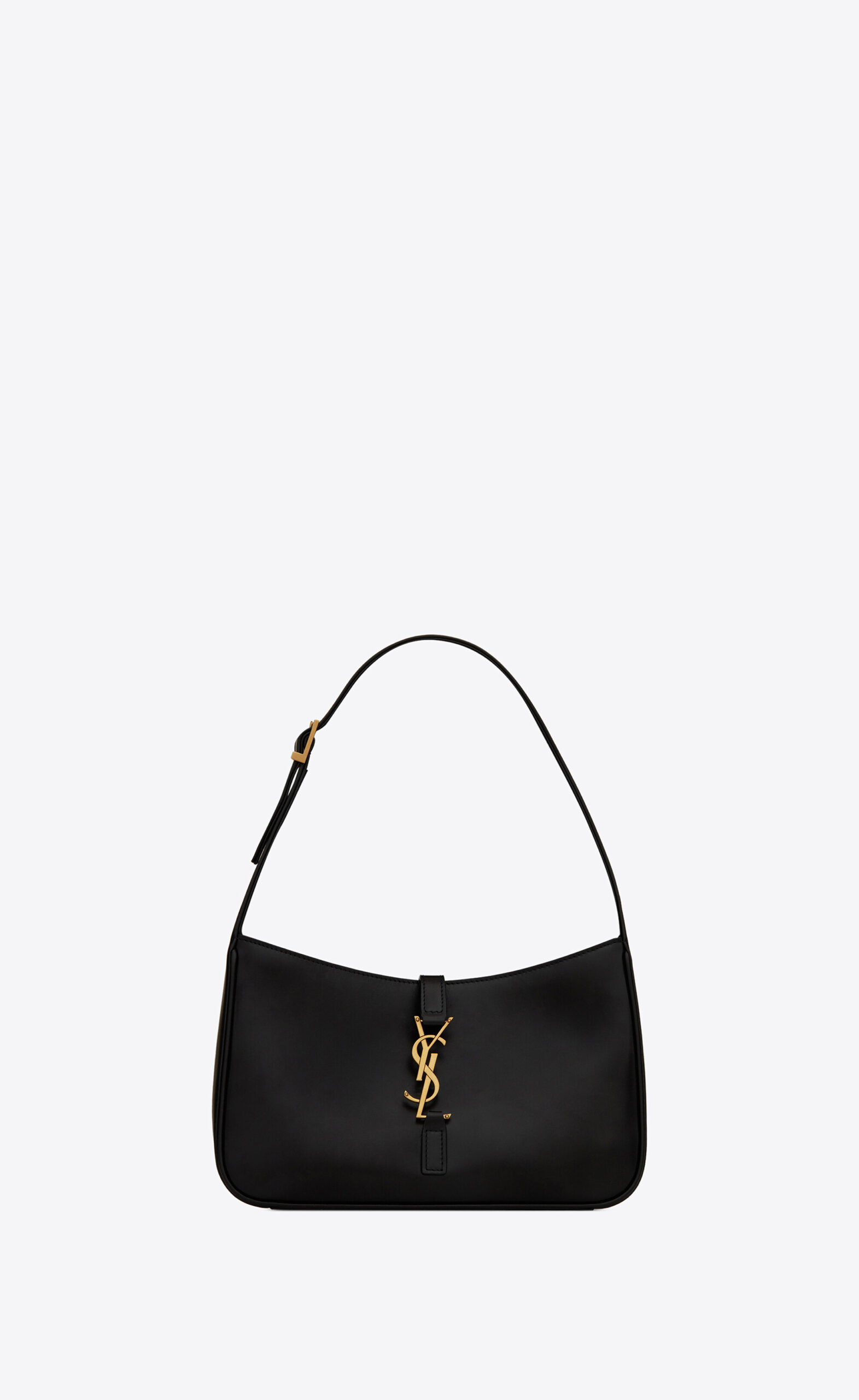 5. Longchamp Le Pliage Tote
This is a practical and light-weight tote bag fit for multiple occasions! Designed by Philippe Cassegrain in 1993, Le Pliage has achieved cult status worldwide. It all began when he had the ingenious idea of using nylon destined for the military to create innovative bags that were sturdy yet light. Today, Le Pliage comes in an array of different fabrics, sizes and colors to suit your every need. Ideal for everyday use and for traveling, Le Pliage is light as a feather, folds away to the size of a paperback, and is durable enough to keep all your essentials close to hand. Inspired by the Japanese art of origami, the combination of nylon and Russian leather allows the Le Pliage bag to be folded and unfolded as often as desired.
An extremely durable tote, this bag will take you through many airport runs!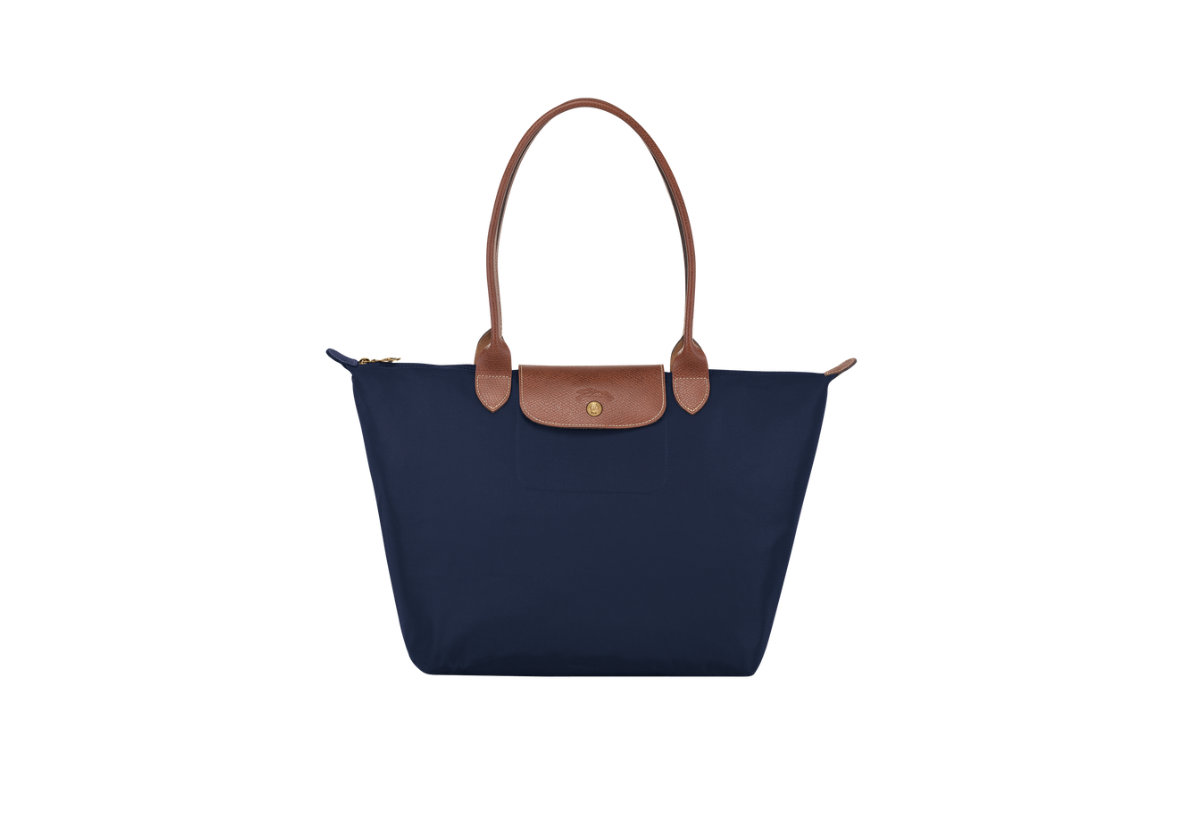 6. Louis Vuitton Neverfull
Introduced in 2007 and thought to be created to compete with Goyard's St. Louis Tote, the Neverfull was designed to be completely reversible with its contrasting interior. While it's not widely publicized, the GM size of the Neverfull is able to hold up to 200 pounds of weight despite the appearance of its delicate handles. This bag is an amazing companion to take to the beach, to the airport or even to work. In 2013, Louis Vuitton updated their signature tote to include a detachable accessories pouch, and they began introducing additional interior lining colors with an updated print, and a full leather version. When Louis Vuitton launched the OnTheGo tote it appeared that the Neverfull would be left behind, but so far, the Neverfull has truly proven to be a mainstay of the house.
As of last month you can only buy the Neverfull if you join a waitlist that is reported to be two to three months long, the goal is to increase demand for this iconic style.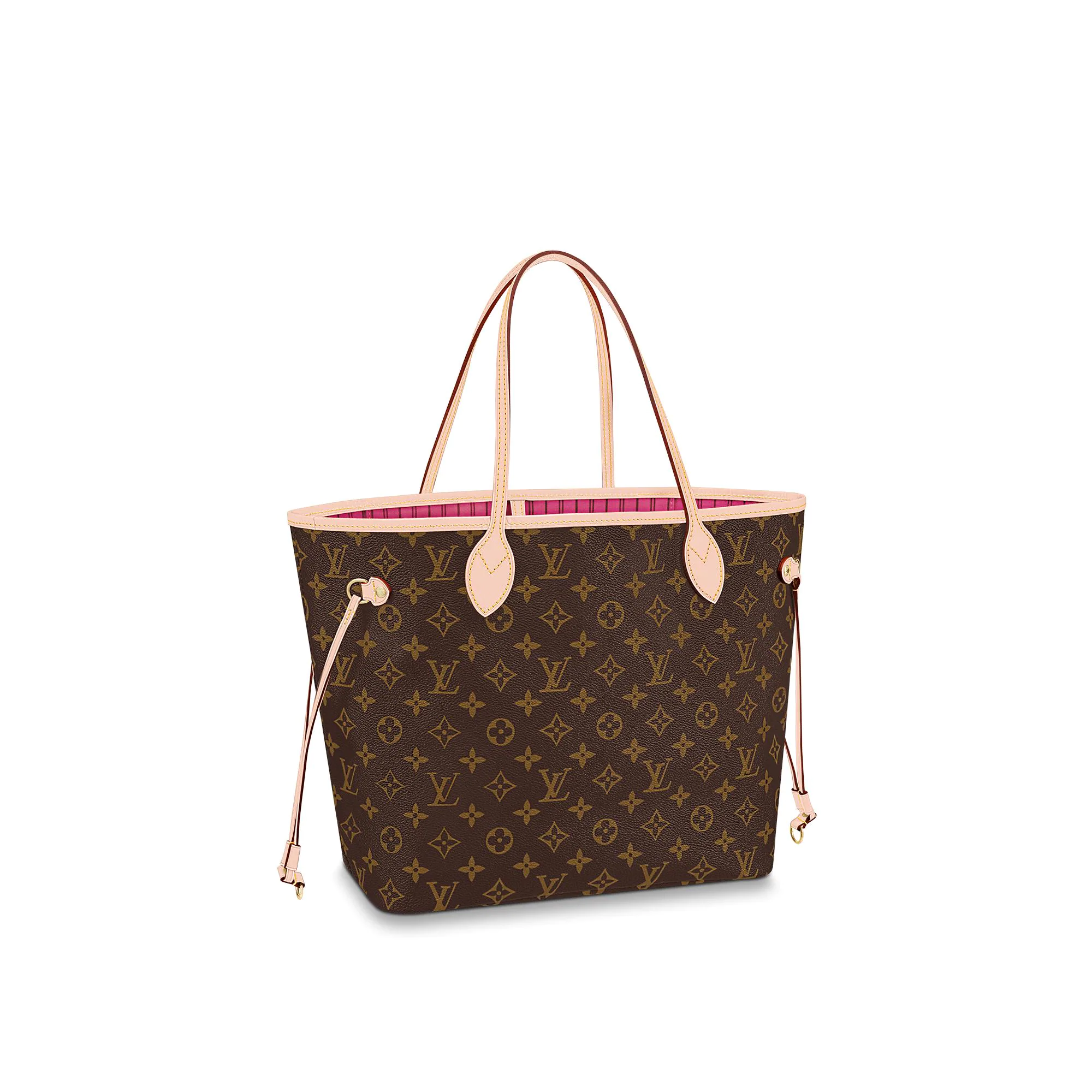 7. DeMellier Montreal Bag
This bag fit perfectly the quiet luxury trend, not to mention top handle bags will always be a staple! This eternally chic medium sized bag plays up its triangle shape from every angle, creating an interesting structured look topped by a tubular rigid top handle. You can wear it over the shoulder, cross-body or in hand for a strikingly elegant take on the perfect everyday bag. Available in maxi, medium and mini sizes this top handle will elevate any outfit and will take you through any occasion.
Top handles are among the most elegant bag styles, this classic design will always be chic!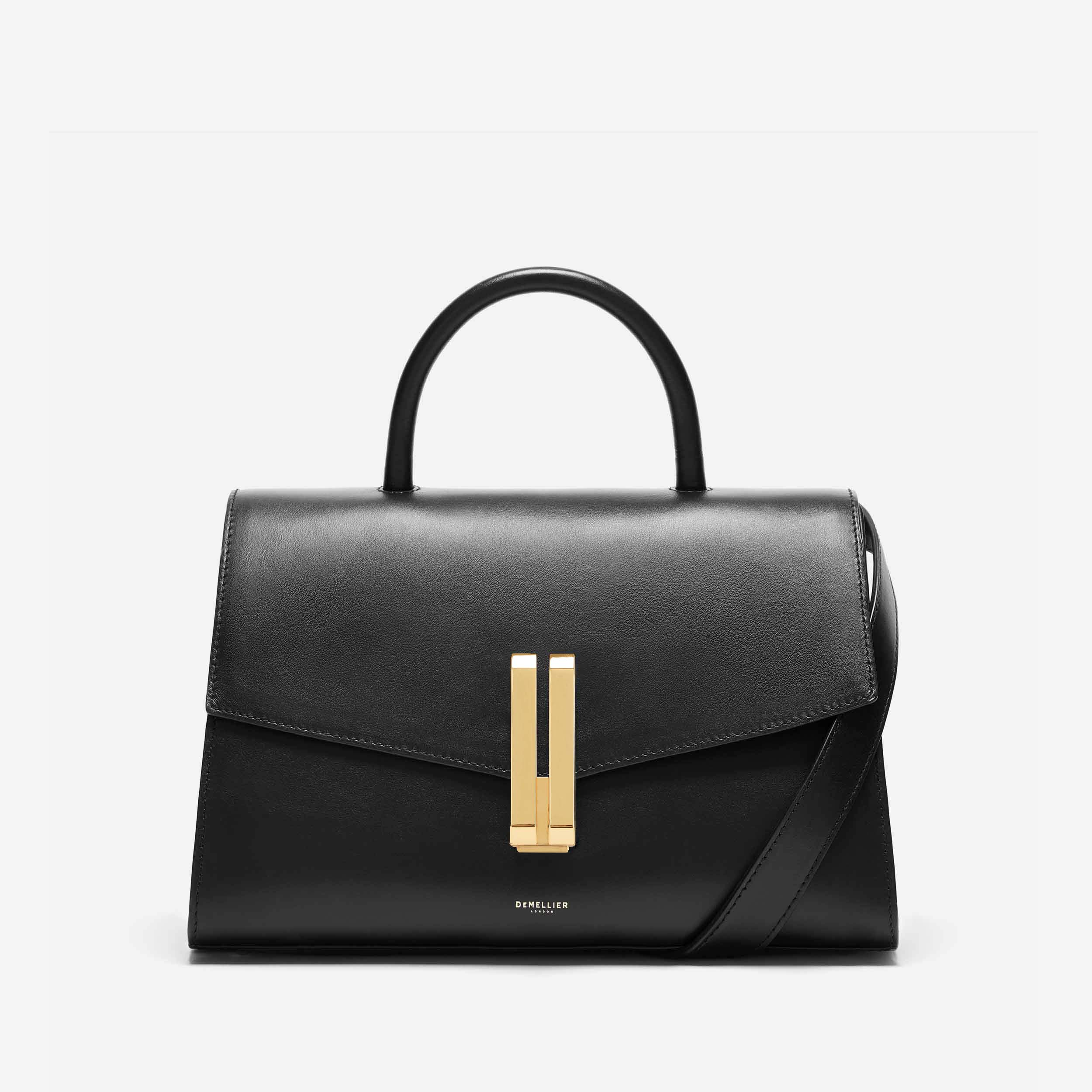 8. Loewe Puzzle
An amazing crossbody option, the Puzzle is iconic and chic. Just about a year into his appointment, Jonathan Anderson added a significant handbag to the Loewe repertoire, one that gave the skills of the label's craftspeople an especially fine showcase. Enter the Puzzle bag, which was first seen at the men's spring 2015 show in Paris. Like all Loewe bags, the Puzzle is handcrafted in Madrid, with approximately nine pieces of leather precisely patchworked together, the process takes an estimated nine hours. Available in calfskin, pebbled calfskin, and goatskin in regular, small, mini, and nano sizes, the bag didn't take long before turning up on all the chicest influencers and culture-makers.
This is that rare kind of bag that combines classic styles with modernity and will not go out of style!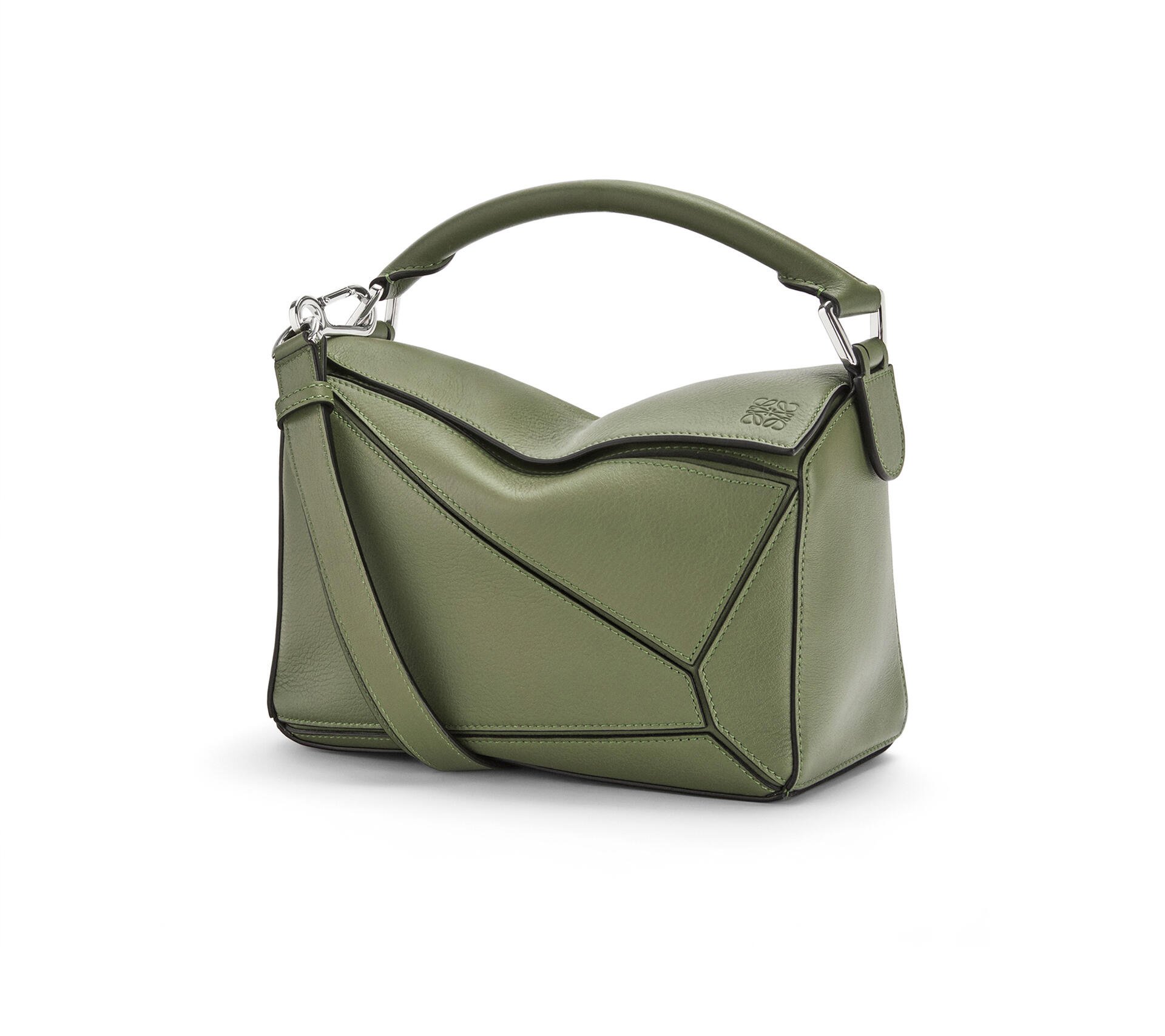 9. Coach Tabby Bag
This is a baguette bag that will always be stylish! A modern take on an archival 1970s Coach design, the structured Tabby shoulder bag is crafted in polished pebble leather, or with a pillow finish. This bag was super popular in the 2000's and now it is trending once more! If you've been searching for a bag that will take you through season after season, year after year, this style has the perfect forever-chic look. 
The style's divided interior helps keep essentials beautifully organized, while interchangeable shoulder and crossbody straps offer styling versatility.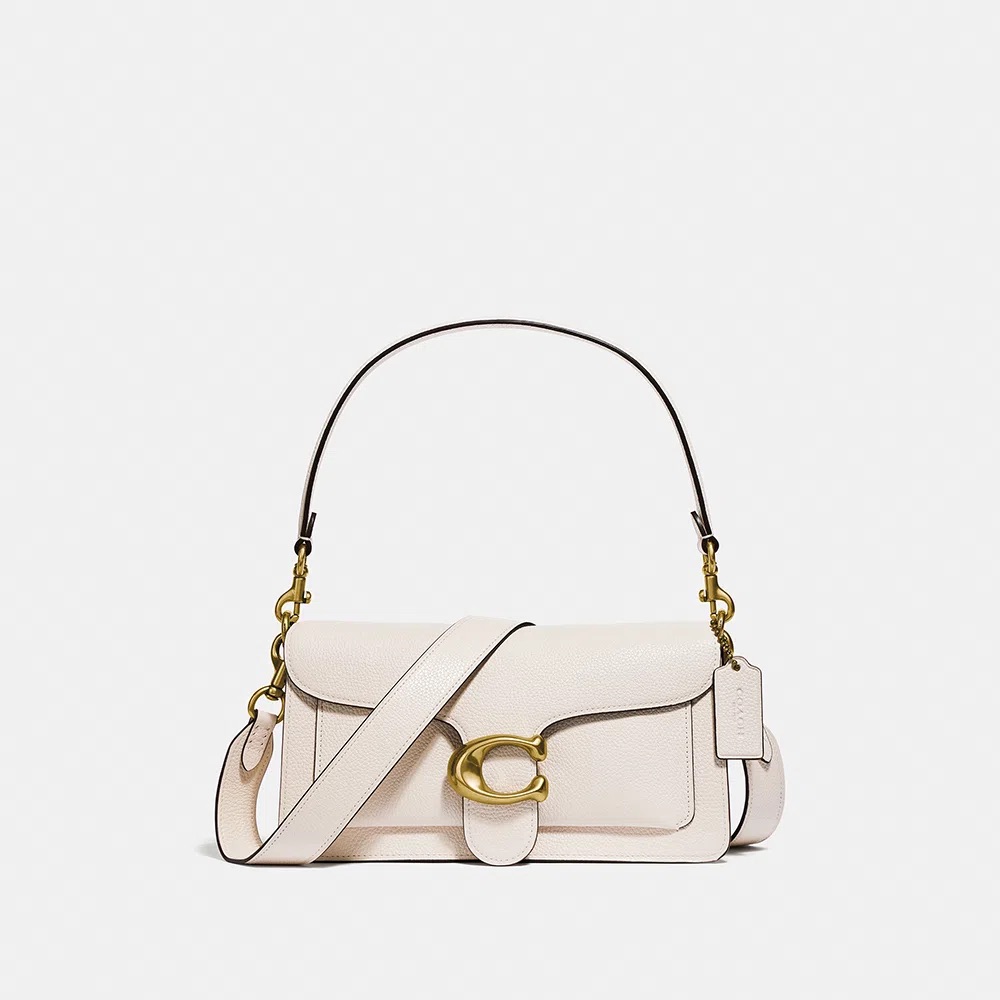 10. Mulberry Bayswater Bag
A timeless and classic shoulder bag, the Bayswater family unites the very best of Mulberry's craft heritage and effortless style. The original Bayswater's understated shape and finish were designed to showcase the exceptional level of leather quality, proudly finished with Mulberry's signature hardware: The Postman's Lock. Its interior belts meant its size was adjustable, making a Bayswater ideal for any lifestyle. First launched in 2003, the Bayswater was an instant favorite among women of all styles, subcultures and generations.
The versatility, adaptability and elegance of this style became the signatures of the Bayswater family, and they are carried through each iteration of its silhouette, from deconstructed satchel to collectable mini.