Welcome to our list of The 5 Best Designer Clutches!
The clutch is a classic evening wear bag, is a staple for party, dinners and nights out. But in recent years the clutch has also been trending during the day! This started with the Bottega Veneta pouch and now many brands have their own version of the day-time clutch. A clutch is essential to a complete handbag collection, so here I'll show you 5 beautiful clutches, some to wear during the day and others that are perfect for a night out!
So, without further ado here are The 5Best Designer Clutches:
1. Loewe Flamenco
Originally designed in the 1970's the Flamenco bag was relaunched in 2010 by then creative director Stuart Vevers and since then has become one of the most iconic styles of the house. In 2020 Jonathan Anderson redesigned this bag once again, this time as a clutch with a detachable shoulder strap which allows it to be worn crossbody or hand carried. It comes in 3 sizes and several colorways. The Flamenco is a super lightweight slouchy bucket bag that comes in super soft nappa leather with an embossed Loewe anagram and playful knots on each end of the drawstring. This bag is elegant and stylish, is minimalist but still more interesting than an average bag.
The first version of this bag was launched in 1970 so it is safe to say this one will not go out of style.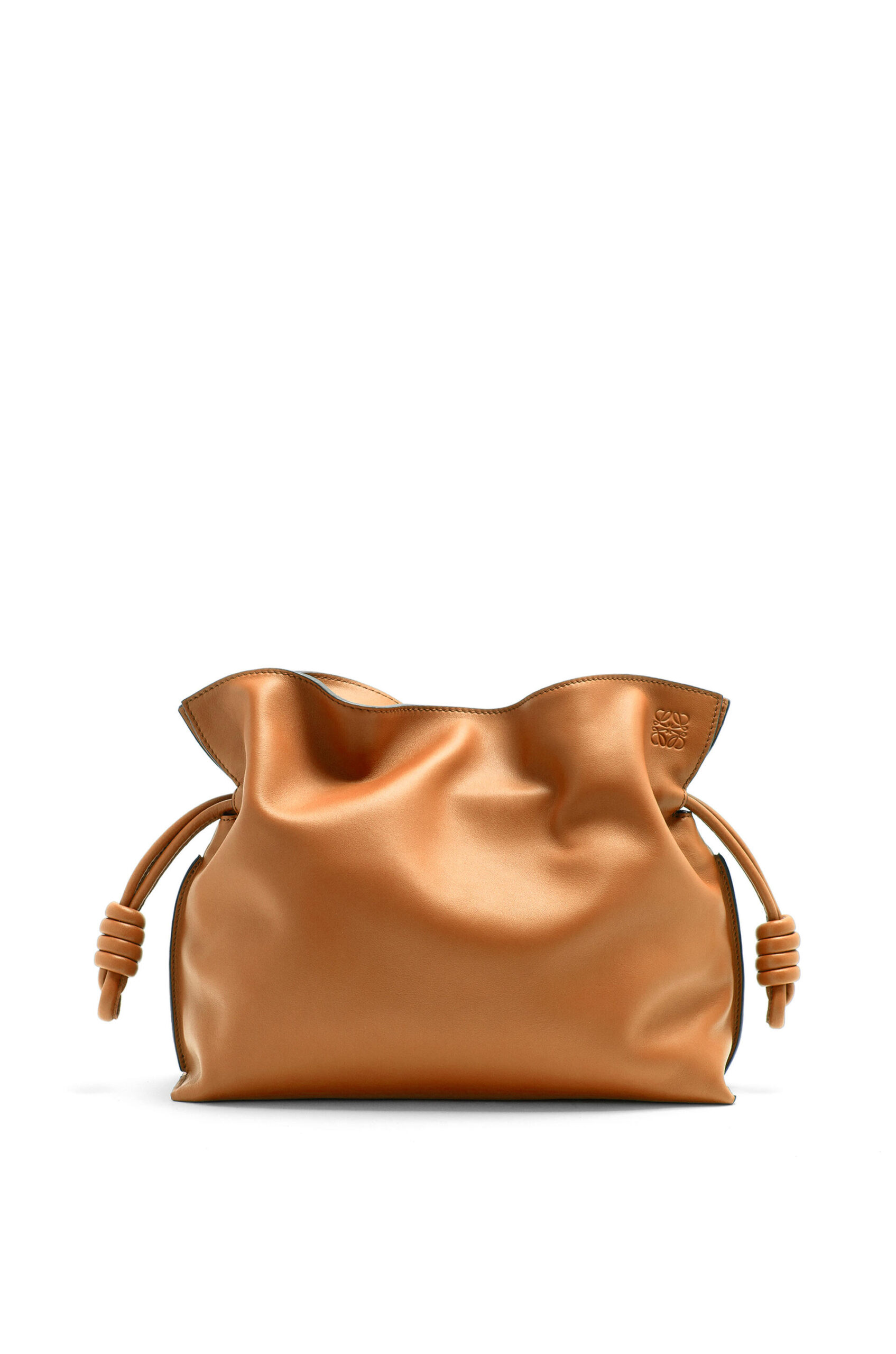 2. Valentino One Stud
A contemporary redesign of the iconic Valentino Rockstud, this year you will be seeing a lot of the One Stud bag. Designed by Pierpaolo Piccioli it was first presented in Valentino's Spring 2022 collection, and is available for purchase now. Valentino Garavani updates its platinum-plated pyramidal hardware with the magnified One Stud. This petite bag is made from quilted nappa leather with an adjustable chainlink strap that allows you to wear it as a shoulder, crossbody and clutch. This perfect daytime clutch is definitely a conversation piece and will light up any look.
Not to mention all the bold colors available are perfect for spring/summer!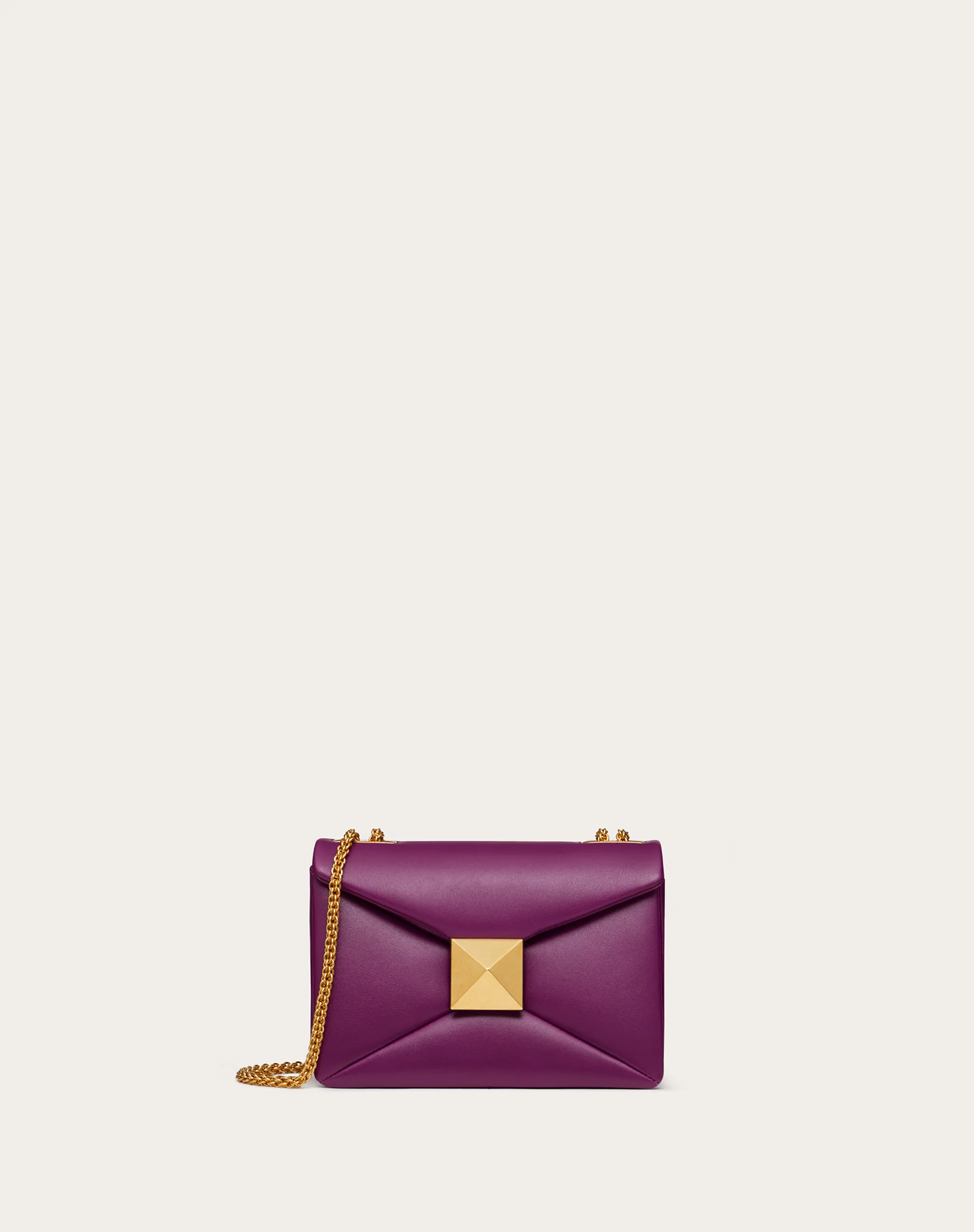 3. Jimmy Choo Cloud
Cleverly crafted to fit naturally in your hand, this compact minaudiere is beatifully structured and features a spacious interior for all of your night essentials. A timeless piece, it is finished with a ball clasp decorated with pearls. The cloud is a classic Jimmy Choo clutch that is an eveningwear must-have.
Often paired with cocktail and black-tie attire this chic little bag will not disappoint.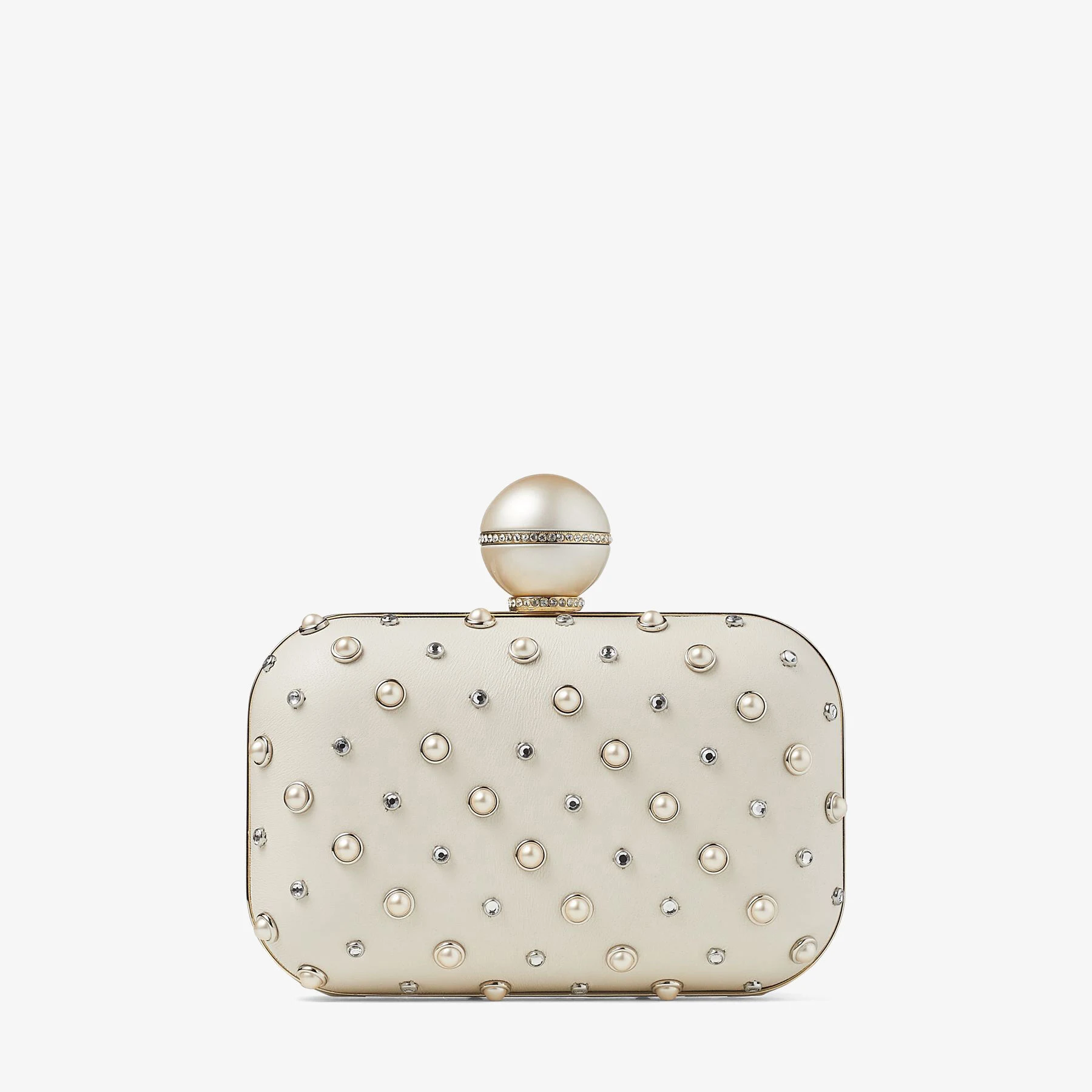 4. Chanel Clutch with Chain
A Chanel evening bag will always be iconic. The timeless, elegant design means it will suit a whole plethora of outfits and always look super stylish. There are a few different iterations you can choose from, and most of them come with a detachable chain that works as a shoulder strap.
A real staple the Chanel clutch would be an elegant addition to any handbag collection.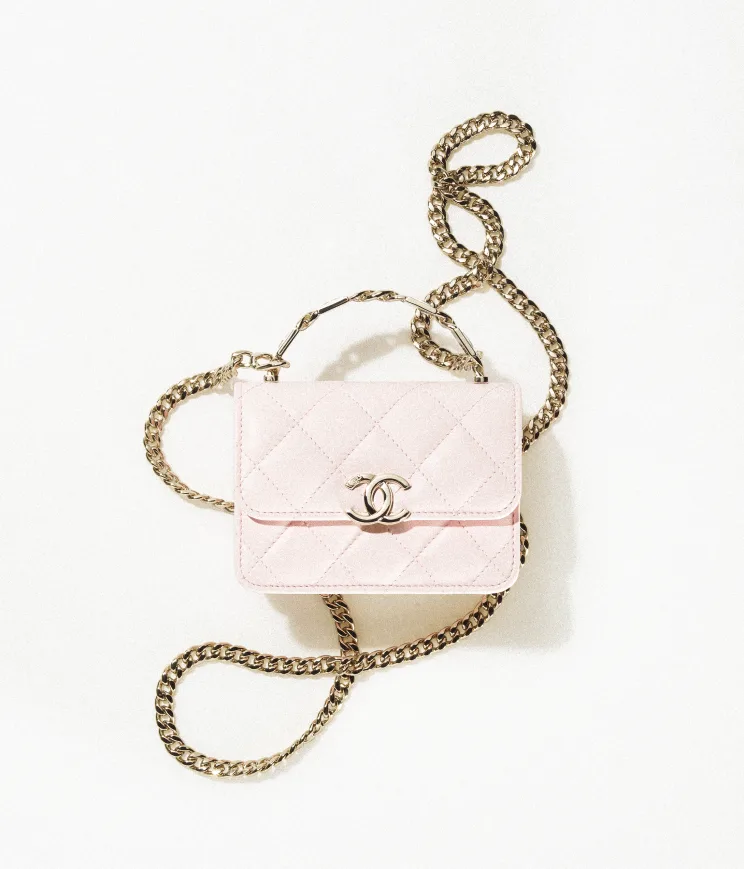 5. Bottega Veneta Pouch
We can't speak of daytime clutches without mentioning the pouch. One of the first products Lee made when he arrived at Bottega the Pouch was a phenomenon: an It bag when It bags were no longer supposed to exist. Inspired by a Bottega Veneta bag carried by Lauren Hutton in American Gigolo, the Pouch is a squishy, oversized clutch that is crafted of butter-soft leather. With no strap and a dumpling like shape, Bottega Veneta's merchandising team was so concerned the Pouch would not sell, that it ordered a very limited amount for stores at first. However, what the Pouch lacked in functionality, it made up for in aesthetics. This bag started an internet craze, you could not go on Instagram without seeing this bag.
Today, the Pouch is available in a variety of colors and materials.