Welcome to our list of the 5 Best Hermès Kelly Bag Alternatives!
The Kelly bag is an icon, it is one of the most famous and exclusive bags in the world! But if you don't want to go through the whole process of buying a Kelly at a Hermès store and you also don't want to pay the Astronomical prices commanded in the resale market there are a few alternatives you can look into. Here I'll show you 5 amazing designer bags, they aren't copies of the Kelly, but they have a similar style. These are all beautiful bags that would be amazing additions to your collection, you might even like them better than the Kelly!
So, without further ado here are the 5 Best Hermès Kelly Bag Alternatives:
1. Valextra Iside Bag
Italian handbag brand Valextra was founded back in 1937, and its signature Iside bag is the ultimate quiet luxury piece. The triangular handbag has a recognizable if-you-know-you-know silhouette, but it doesn't have the shouty branding you'll find with other designer brands, so it's a discreet option that won't date easily, which, given the price, is essential. Expertly crafted by one of the label's skilled artisans, this bag boasts a roomy interior and features a slender top handle and a detachable shoulder strap so you can opt to wear it crossbody or carry it by the top handle.
This is a classic bag that will never go out of style and in my opinion it is very similar to the Kelly!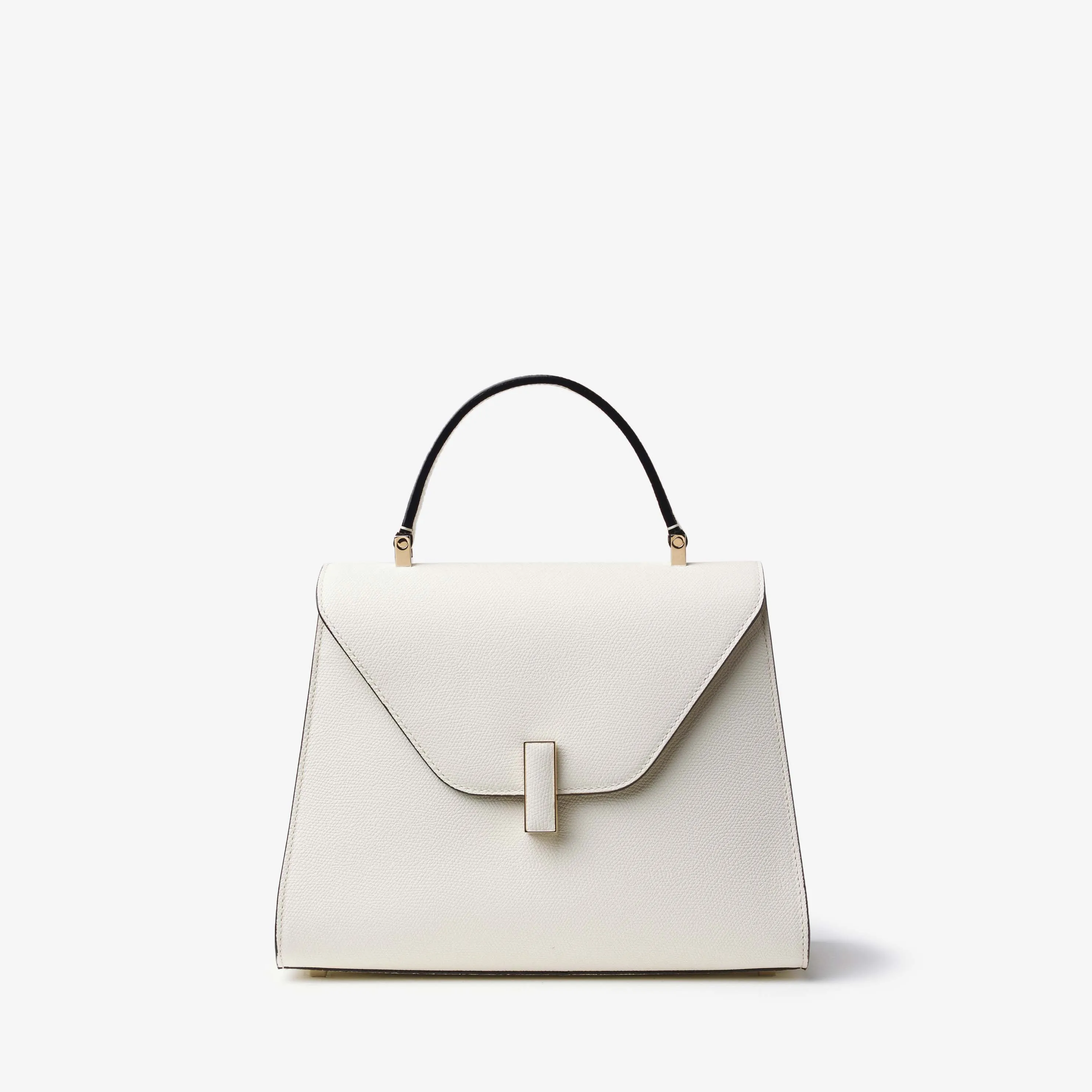 2. DeMellier Montreal Bag
This bag fit perfectly the quiet luxury trend, not to mention top handle bags will always be a staple! This eternally chic medium sized bag plays up its triangle shape from every angle, creating an interesting structured look topped by a tubular rigid top handle. You can wear it over the shoulder, cross-body or in hand for a strikingly elegant take on the perfect everyday bag. Available in maxi, medium and mini sizes this top handle will elevate any outfit and will take you through any occasion.
Top handles are among the most elegant bag styles, this classic design will always be chic!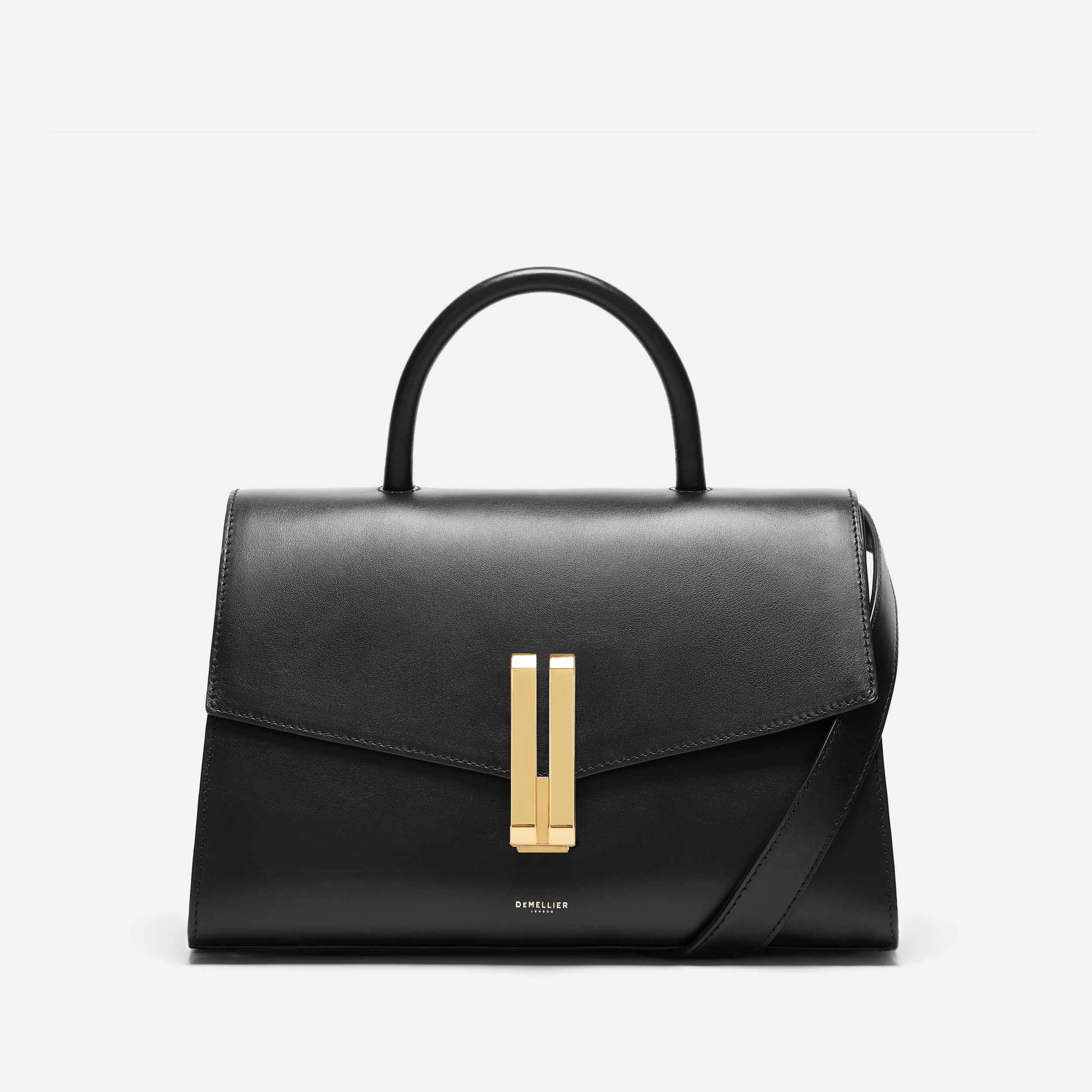 3. Delvaux Tempête
Taking its cues from the original shape first created in 1967, the Tempête offers a classic style for everyday use. Inspired by a sailboat's trapeze, the Tempête's graphic lines and distinctive jewel-like silver studded clasps have made it one of Delvaux's most emblematic bags. The Tempête can be worn with or without its strap, allowing it to be worn in multiple ways. Its signature studded clasps offer refined glamour and can remain open or closed to offer two distinct attitudes and styles. 
Delvaux rivals Hermès in both heritage and quality, so this would be an amazing alternative to the Kelly!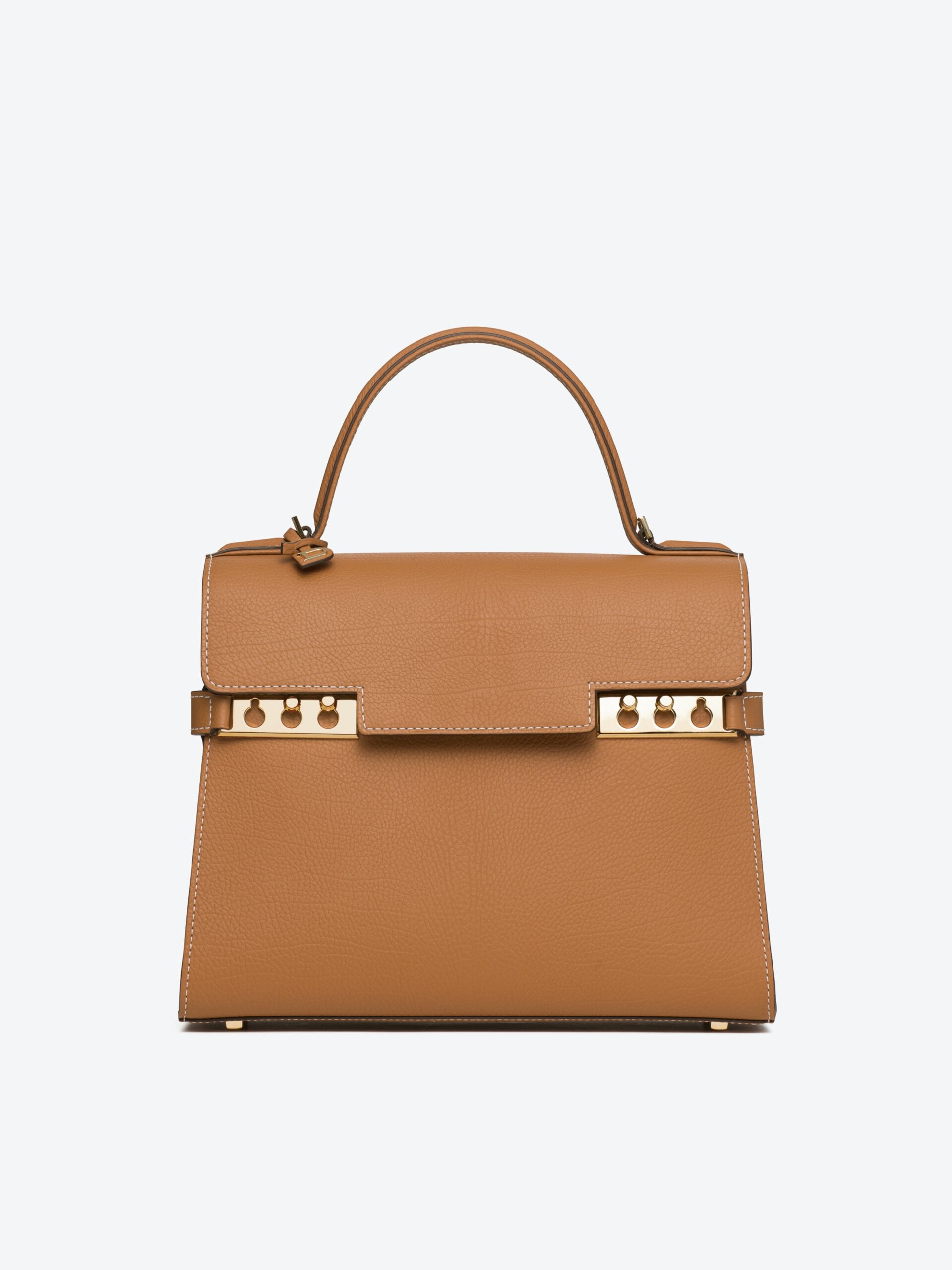 4. Ferragamo Iconic Top Handle
The Gancini is the signature Ferragamo horse shoe logo, it appeared on a handbag for the first time in 1969. Made in Italy from smooth leather, this refined bag is crafted for an elegant silhouette. It opens to a spacious interior with three compartments to make organizing essentials easy. You can attach the shoulder strap to wear it cross-body when running errands. The Iconic Top Handle bag is a re-release of one of the Ferragamo brand's best-known styles and it embodies the many facets of the female essence, starting from the wide range of colors and materials available. It's extremely versatile size makes it the perfect companion for any occasion. Modern, practical and feminine, this elegant compact top handle has become an icon of the maison. 
A true symbol of the Ferragamo style, this bag is as unique as the woman who owns it.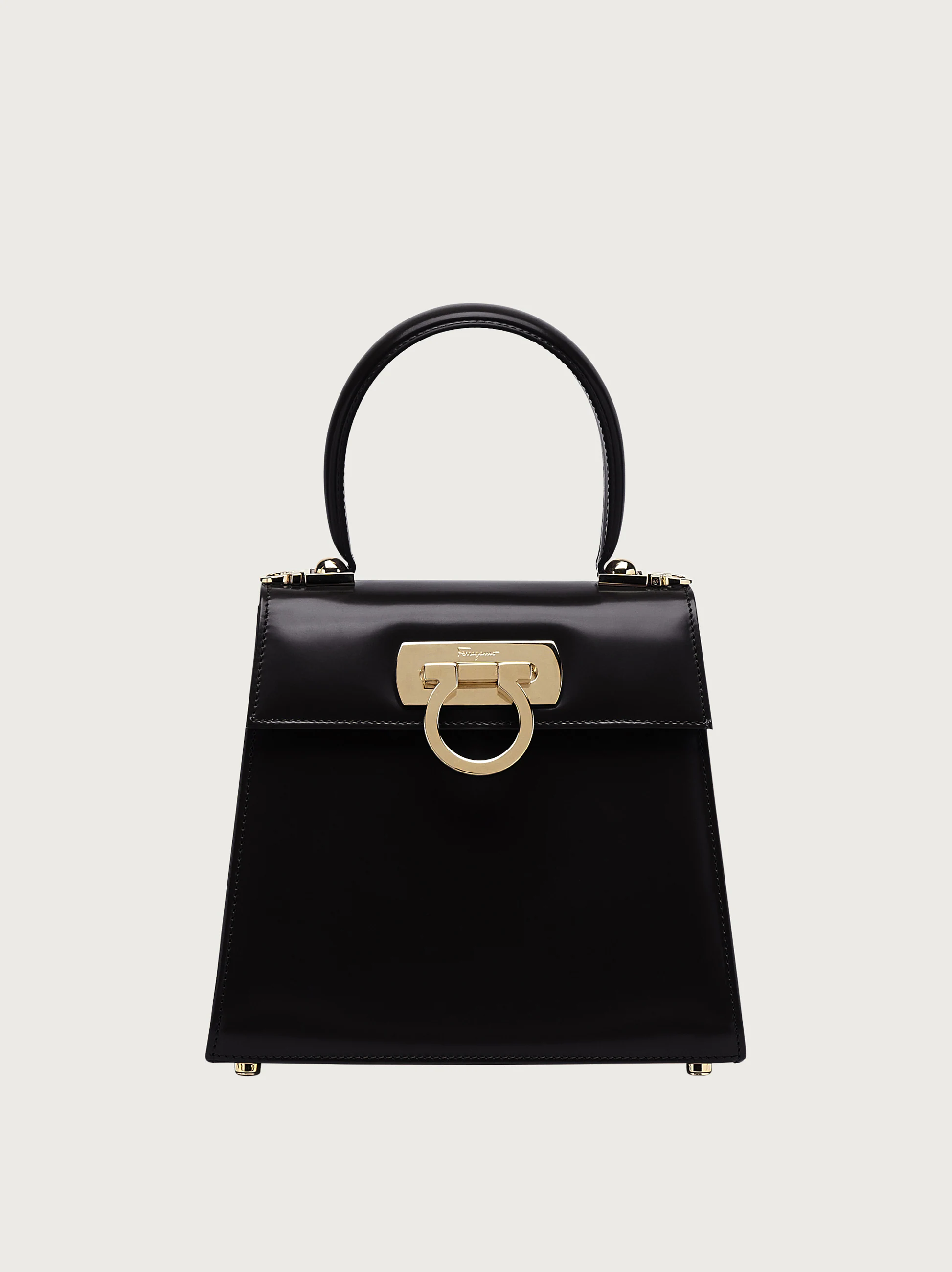 5. Tory Burch Mini Lee Radziwill
Inspired by and named after the late style icon Lee Radziwill, this mini satchel done in supple leather made its debut in Tory's spring/summer 2019 runway show. Outfitted with a top handle and optional crossbody strap, it holds only the essentials, making it perfect for an evening out. It is beautifully crafted in leather and suede, with signature lock-and-key hardware. The Lee Radziwill mini Bag is a symbol of contemporary elegance boasting the same gold hardware closure and square structure as the Kelly, not to mention the top handle and crossbody strap!
This is an amazing alternative to the Kelly bag!